Twitch VIP badges are the ultimate symbol of prestige and recognition for streamers and their most dedicated viewers. As a VIP, you'll have access to exclusive chat rooms, special emotes, and a coveted spot on your favorite streamer's follower list. With a VIP badge, you'll stand out from the crowd and show the world that you're a true fan of the channel.
Twitch is a video streaming platform that features mostly video game content. The video-streaming website has remarkable internet traffic making it one of the most successful online services. Amazon acquired Twitch in 2014 and continues to be a successful company.
Thousands of users make a passive income through the Twitch partner program. The Twitch partner program encourages users to be active on the video streaming platform. Twitch has a badge feature that enables users and creators to have productive sessions while streaming digital video broadcasts. The VIP badge is one of the most prominent badges on Twitch. What Does VIP Do on Twitch? The post below seeks to highlight the VIP feature on Twitch.
The Twitch VIP badge is a loyalty token that Twitch streamers offer their users as a way of appreciation and an easy way to identify them. The content below will cover four categories to help you understand the VIP Twitch badge.
---
What is a Twitch VIP badge, and what does it do?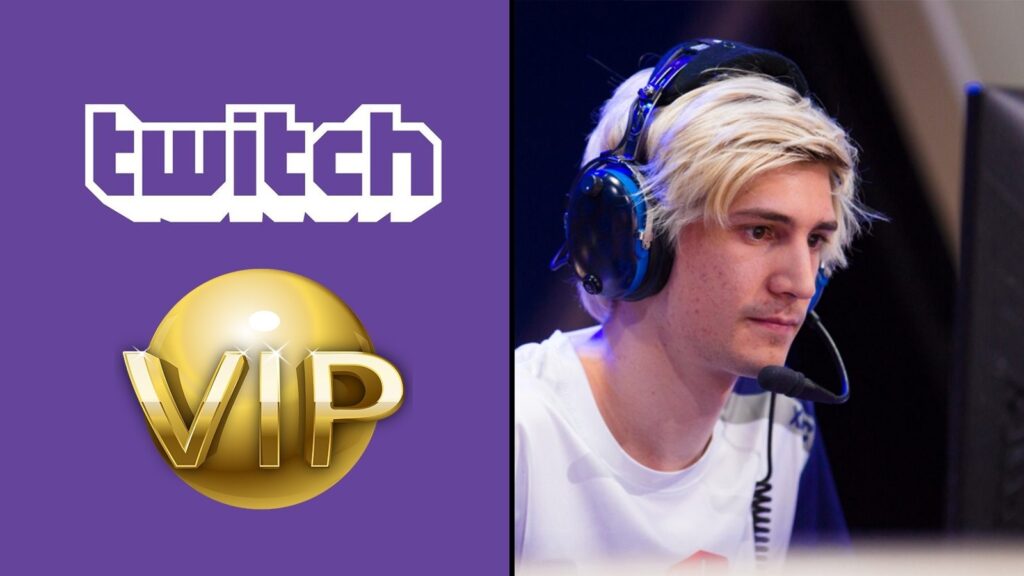 VIP is a special badge you can get on the Twitch streaming platform. Channel owners on Twitch can issue loyalty viewers with the Twitch VIP badge to recognize and credit their input in the chat chatroom. The Twitch chat rooms are essential for communication between the channel owners and the streamers. The VIP twitch badge thus helps channel owners recognize dedicated viewers and bestow upon them a few perks.
---
Benefits of channel owners giving Twitch VIP badges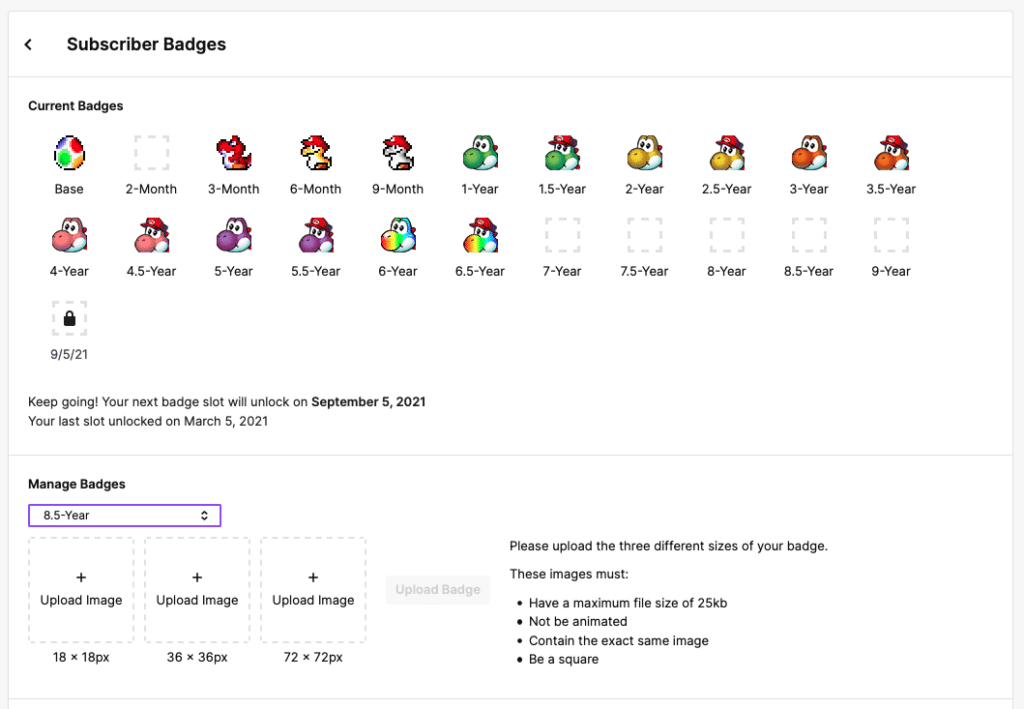 Below are the benefits of issuing VIP badges as a Twitch channel owner.
The VIP badge requires you to fulfill a few requirements before getting the privilege of issuing VIP badges. You must first unlock the Build a Community achievement before giving out the VIP status to your chatters. The Build a Community achievement enhances your chances of increasing followers on your channel.
Twitch VIP badges available to you depend on the number of chatters on your channel. The platform offers five (5) Twitch VIP badges for every ten (10) chatters.
Channel owners are the only ones who can issue VIP badges, and moderators have limited administrative rights on a Twitch channel.
---
Benefits of getting a VIP badge as a user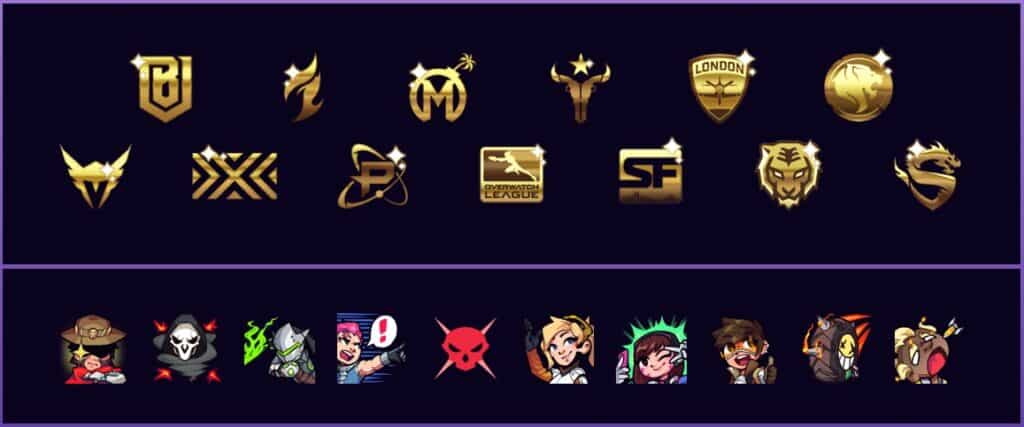 Below are the benefits of getting a VIP badge as a Twitch chat user.
Holding a Twitch VIP badge means you are exempt from the rate limit on a chat session.
The Twitch VIP badge also means the slow sub or followers-only mode becomes ineffective in your chat session. A VIP chat exempts you from the followers-only Mode even if the chat administrator enables the feature on their account.
The Twitch VIP badge also exempts you from the link posting limitation on the platform. You can post links on a chat session even if the link-posting feature is disabled on the administrator account.
---
How to get a Twitch VIP badge as a user 

The discretion to issue a Twitch badge lies with the wonder of the streaming channel you are viewing. However, a few factors can help you get a VIP badge on any twitch streaming channel. Below are some factors you should consider to earn a VIP badge on any Twitch streaming channel.
The first thing is avoiding inappropriate language while chatting on a Twitch channel. Offensive language is one of the top reasons users get kicked out of a chat session.
The second thing is sending messages to your preferred streamers and staying active on their stream channels. Twitch messages will help open and maintain a communication channel between you and your preferred streamer on Twitch.
You can also increase your chances of getting a Twitch VIP badge if you share the stream link of your preferred streamer with other streaming enthusiasts.
You can ensure you are one of the first users to chat when a chatting session begins because it will help you become more memorable. It is easy to remember someone when the mind is fresh and active.
The next thing you can do is also to ensure that you are an active participant if there are any giveaway challenges. You increase your chances of winning, and winners always become memorable users in the chat room.
The last thing you can do is maintain a good rapport with other chatters and lend a helping hand to newbies.
---
How to issue a Twitch VIP badge to viewers
You can embark on your journey to grow your streaming fan base by learning how to give VIP badges to your viewers. Follow the steps below to issue VIP badges to your viewers on Twitch.
Step 1: The first step is visiting twitch.tv platform before logging into your account using your credentials.
Step 2: Locate your profile picture at the top-right corner of your screen before clicking on it.
Step 3: Scroll down the drop-down menu and click on the Creator Dashboard option once you locate it.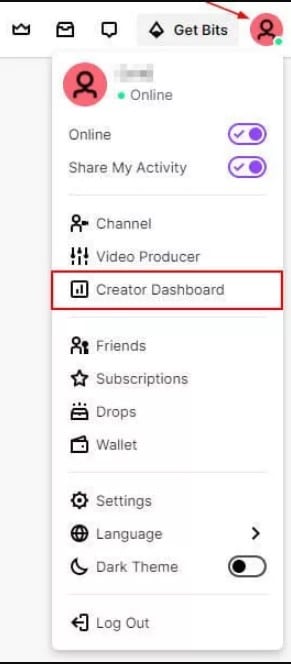 Step 4: Click on the Community option before clicking on the Roles Manager option next.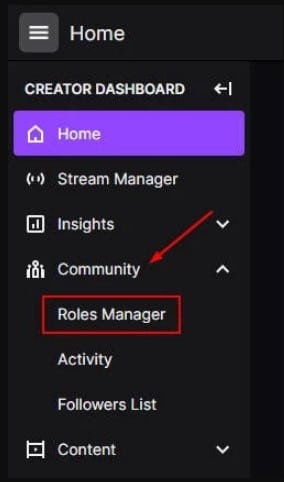 Step 5: You will get access to a list of all your followers, and you can click on the Add New option to add new followers to your list.

Step 6: Click on the name of the follower you want to issue a badge before clicking the VIP checkbox to give the follower a Twitch VIP badge.

Step 7: Click on the Save option to complete the process before repeating the process if you want to issue more VIP badges on your streaming channel.
---
Conclusion
In conclusion, the VIP status on Twitch is a special privilege that is offered to viewers who are dedicated to supporting a specific streamer. This status provides several benefits, including exclusive access to chats, custom emotes, and a unique badge that sets the VIP apart from other viewers. By becoming a VIP, viewers are able to directly support the streamer and contribute to their growth on the platform. Overall, the VIP status on Twitch is a valuable asset for both the streamer and their dedicated supporters, offering a way to further enhance the viewing experience on the platform.