Are you a big fan of anime manga series? Well, were to be honest, we are addicts of the series. In this post, we have put together some of the most beautiful anime girls with short hair. Here you will know a little bit more about characters such as Sayaki Miki, Hotaru Shadire, Dagashi Kashi, and a couple more. Keep reading for the details…..
Anime manga series are very addictive. In part the reason these serials are very popular is the fact that fans have come to associate closely with particular characters.
In this post, we have rounded up some 35 cute anime girls with short hairs. We will elaborate a little bit about each of them so that you get to know then better. With that said, lets dive right in…..
---
1. Sayaki Miki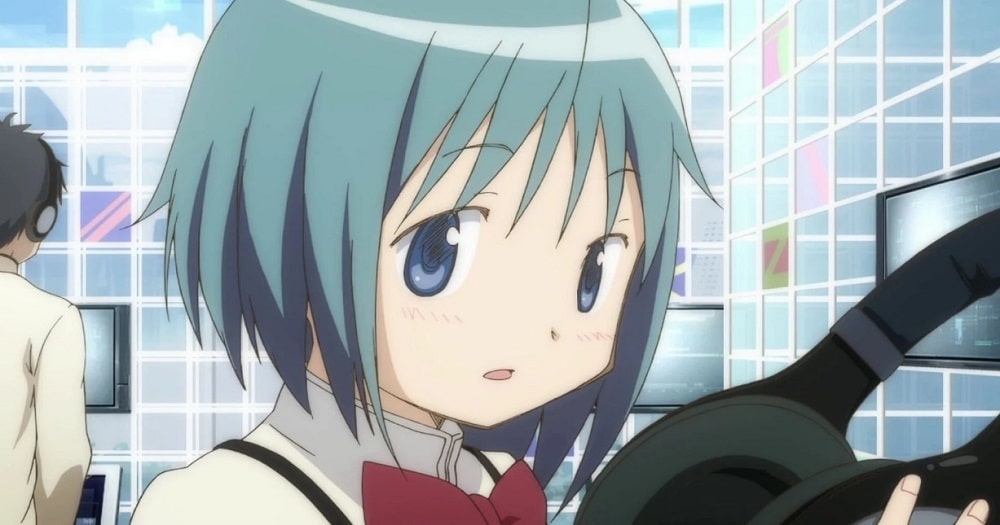 She is a teenager with cute short hair that matches with her character. As the main actor of this series, Sayaka loves to act heroically as she shows care to her friends. She aspires to save them from trouble. For instance, she signed an agreement to help Madoka. She looks pale and wears her hair short.
Madoka has flashy blue eyes and also dresses very fashionably. If you are a fan of the Madoka Magica anime series, you can attest to this little queen's striking beauty.
---
2. Ochaka Uraraka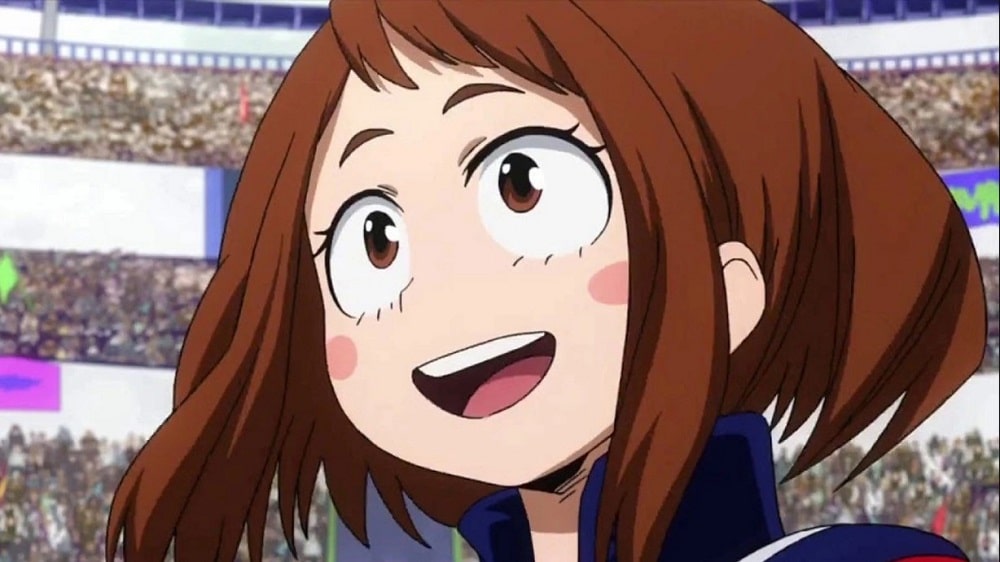 She is a slender, curvy, short, fair complexion girl with a fixed blush on her face. Ochaka has round and large eyes with thick lashes. She usually spots short hair which adds o here stunning beauty.
However, in some episodes of the series, she is seen with long hair. Besides her beauty, she is also very strong willed and skilled in fighting.
---
3. Mikasa Ackerman
Mikasa Ackerman is a physically fit anime girl with short dark hair. She used to wear long hair but had to cut it after Eren told her it would get in her way during combat training.
Mikasa is among the 2-series deuterogamists in the series and a strong fighter. She is starred in the Attack on the Titans anime.
---
4. Hotaru Shidare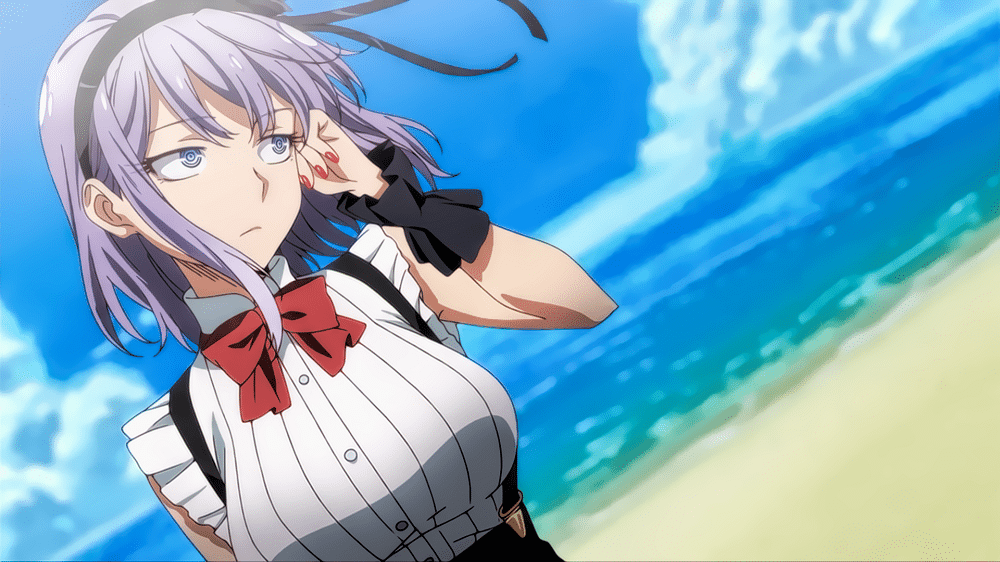 Hotaru Shidare hails from the city where Shikada's candy is located. Hotaru has a deep passion for Dagashi and is ready to take over her family's Confectionary business owned by her father. This ambitious girl has lilac-colored shoulder-length hair designed with a black headband with a flowery design.
She loves candies and gets overly excited when she sees one. If you're yet to see Hotaru, then you really need to check out the Dagashi Kashi anime.
---
5. Faye Valentine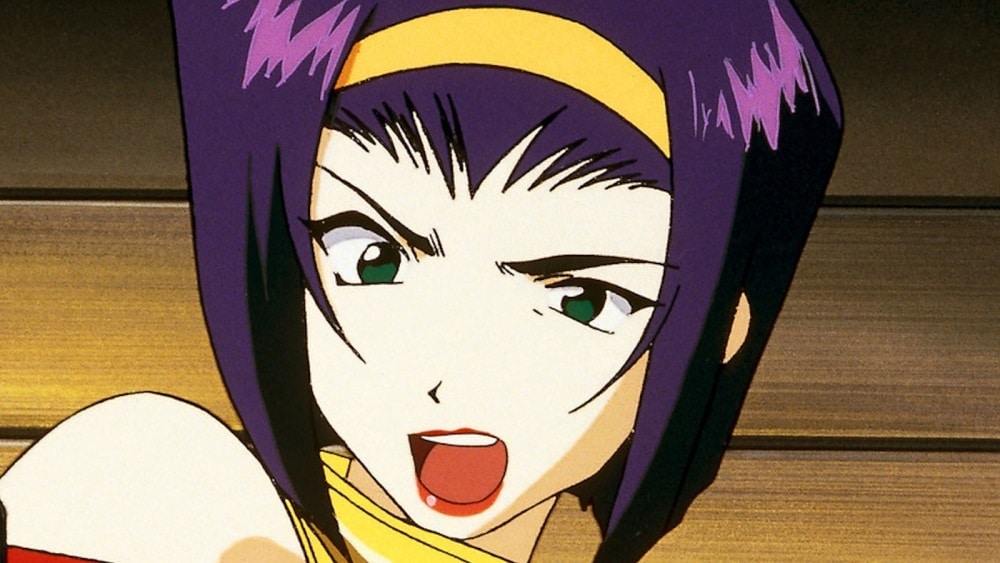 This beautiful girl with a curvy body is a wanted criminal with green eyes and short hair. She is usually seen wearing a half-clad outfit with cigarettes. According to spike, she has an attitude – impulsive, lazy, and egotistical. She seems to get into trouble often as she is constantly off and on with handcuffs.
Her real strength seem to lie in stroking trouble. This is evident in her rocky relationship. You can catch more of this troublesome cutie, Faye Valentine, in the Cowboy Bebob anime.
---
6. Miwa Yamamura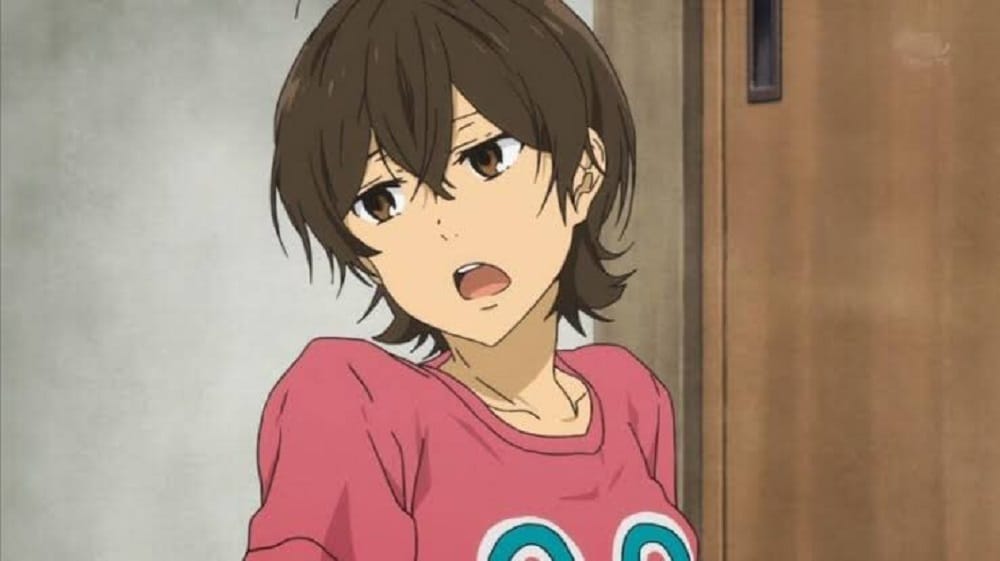 Miwa Yamamura is a middle school pupil with a very warm personality. She spots short dark hair and often adorns very fashionable outfits. At only 14 years old, she is already a bully amongst her peers. Seishuu Hands in particular happens to suffer a lot of bullying by Miwa.
Nonetheless, Miwa is also very warm and is a close friend to Tamako. To find more about Miwa and her friends, check out Barakaman anime.
---
7. Akane Tendon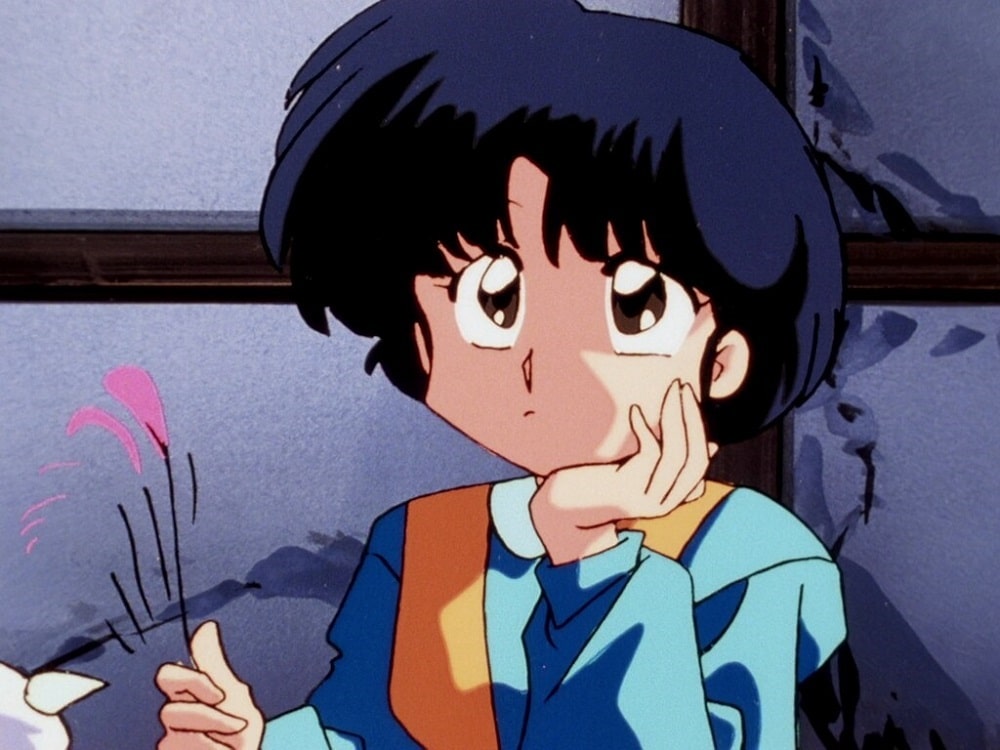 She is a delectable martial artist with short black hair. She is a protagonist in Rama ½ series and the youngest among her sister. Akane is short and temperamental, but she has a soft side.
Her strength in the martial art is unbeatable. She is a favorite among many action anime lovers.
---
8. Ichigo Momomiya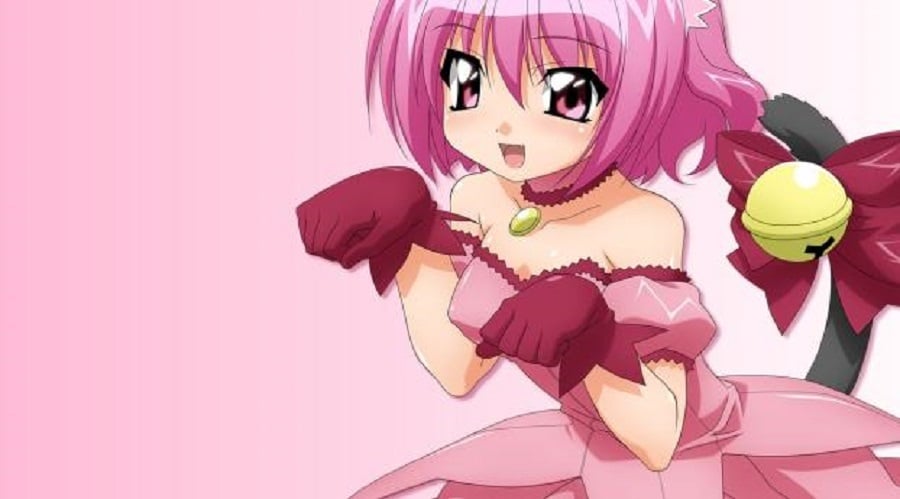 She is the major heroine and protagonist in the Tokyo New Mew anime series. She is not your ordinary anime girl; her DNA is combined with that of an Iriomate cat. She is the first to be introduced among the New Mew.
She has an attractive short hair that's often dyed red in color. Being the fighter that she agile, strong, and always ready to spring into action whenever and wherever. She is a lady with unrivaled stamina.
---
9. Sailor Mercury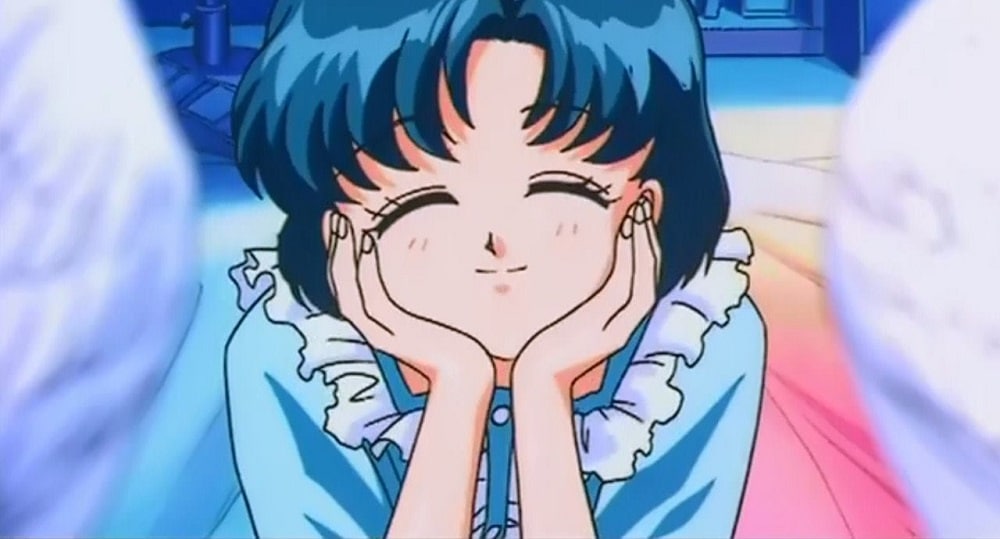 She was among the guardian of princess Serenity and the first Sailor Sensei to associate with Sailor Moon. She sometimes refers to herself as a Soldier Tailor. Sailor Mercury has abilities like mercury power, transformation pen, and makeup.
Her hair is short with 3-stripes on her collar and a 3-bud earring. Catch more of this beauty queen in the anime series; "Is the Sensei Girl of Gonna".
---
10. Shiloh Ryougi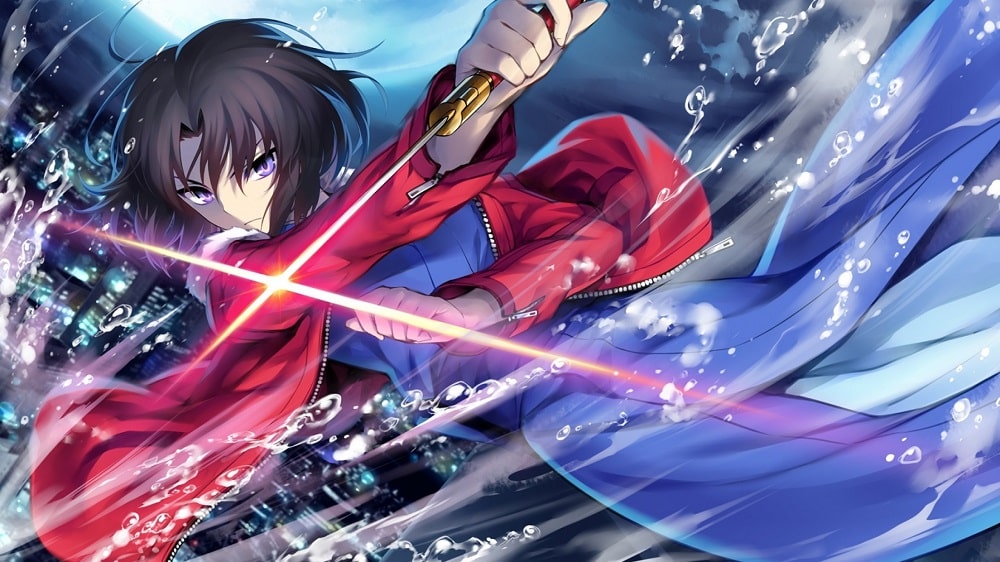 Shiloh has supernatural abilities and is sometimes called the Mystic Eyes of Death. Her supernatural abilities allows her to see both animate and inanimate objects.
She helps an agency called Garan no Dou to handle world events when fighting is needed. Kara has short hair, dark eyes, and pale skin. You can catch more of this character in the anime series Kara no Kyoukai.
---
11. Hinata Hyugai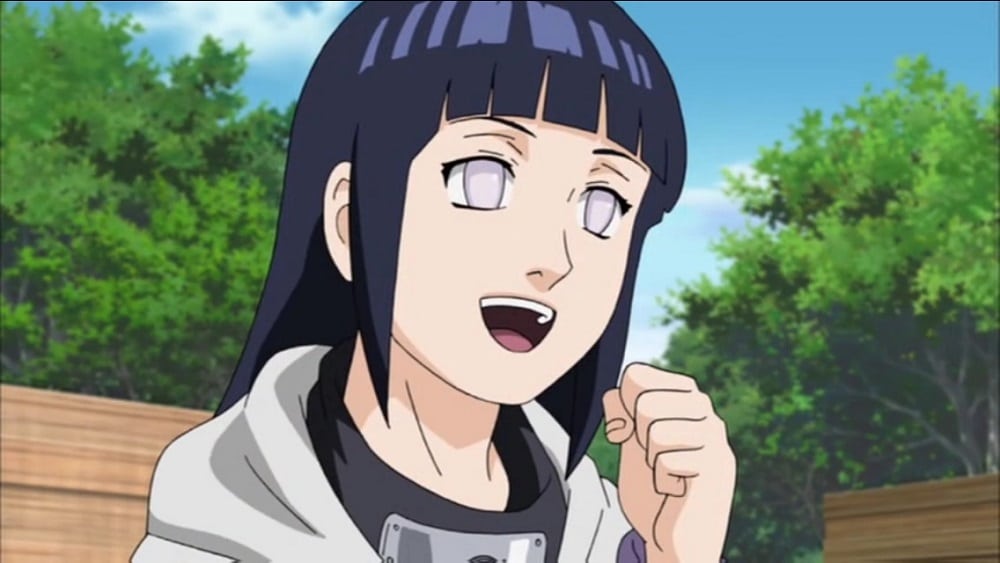 She appeared in episode 1 of the anime series Naruto. Hinata is the potential heiress of the clan called Hyugu.
She lost her title because she was declared unsuitable for the position that involve heading the clan. She has blue hair and always dresses very smartly.
---
12. Yui Hirasawa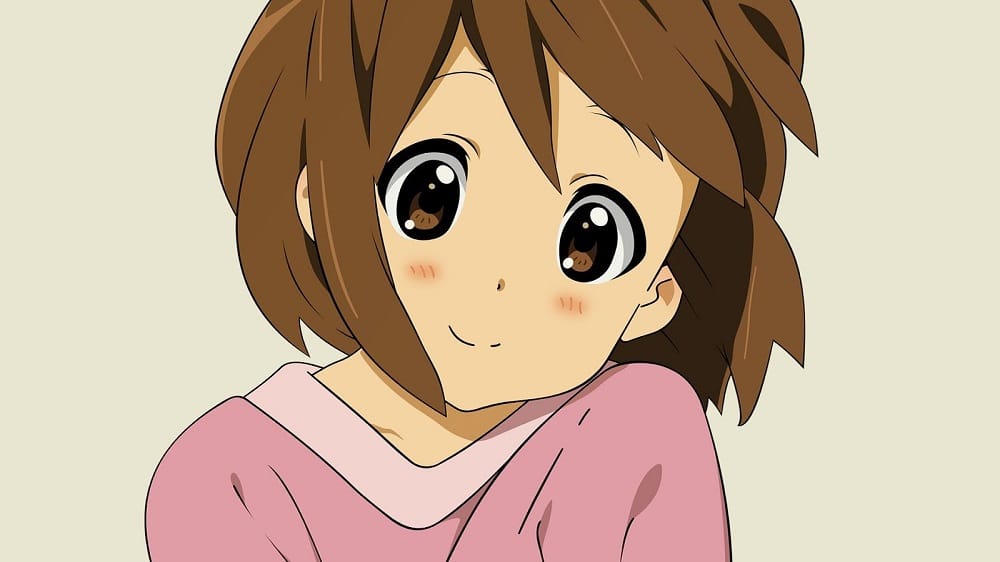 Yui Hirasawa is the protagonist in K-ONI anime. She is a lead guitarist and main singer of her music group. She is bold, fun, but suffers from anxiety and stage phobia. She loves pretty things and is often seen touching people at every opportunity she gets.
This teenager is below average in height with very cute short hair along with brown eyes and curly eyelashes. She loves fashion and this can be seen in her choice of outfits.
---
13. Bulma
Bulma is an intelligent scientist and the daughter of Dr. Brief. She is the main character in "The Secret of the Dragon" anime series.
If you've been following the series closely, you can attest that she has graced the scenes for quite a long time. In most of the episodes, she spots short purple hair that may sometime be dyed blue or purple.
---
14. Mayaki Ibara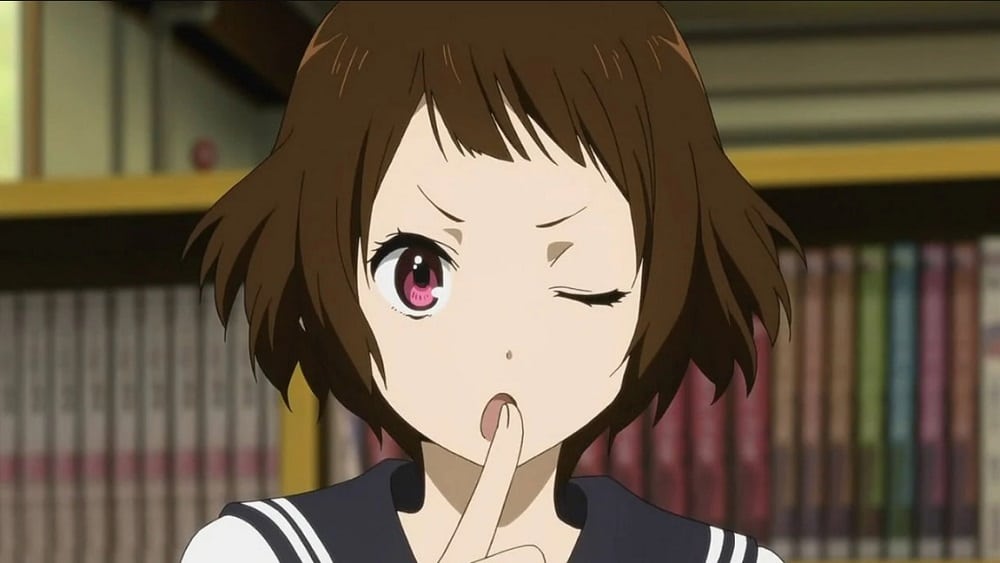 Mayaki is a student at Kamiyamu high school. While at the school, she also doubles as the librarian in the institution's library.
She has a short stature and often spots short hair. And she has a good sense of character and responsibility. You can catch more of Mayaki Ibara from the "Classic Literature Club" anime series.
---
15. Lisbeth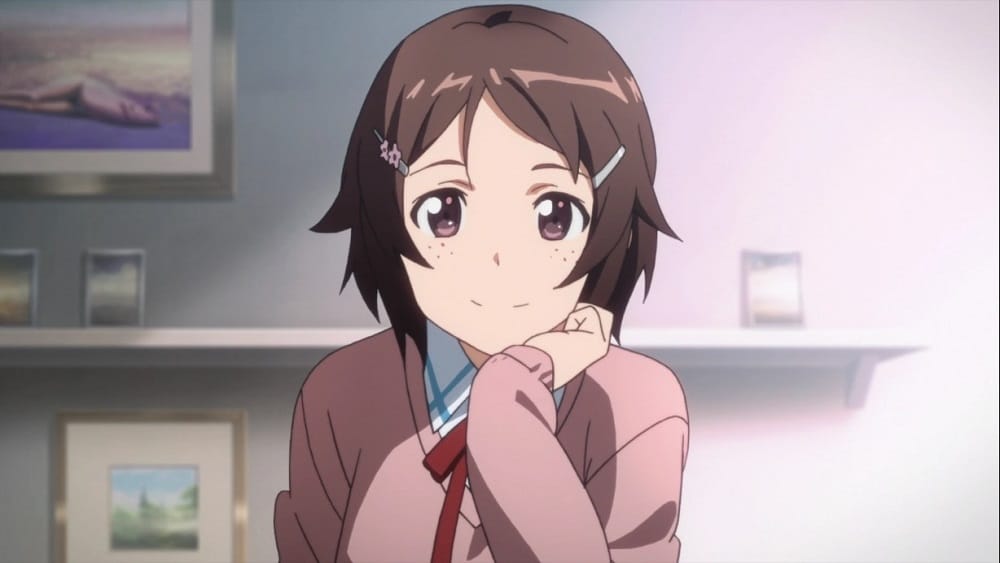 Lisbeth is also called Rika Shinolaki and acted as the blacksmith. In the game, they allow her to take part in giving them the tools and weapons to aid them in their exploitation. She operates a blacksmith outlet, produces Lament light, and received the request to design a sword with the same or higher value.
Her hair is brown and short, and she later changed it to pink. You can get more on this character from the Sword of Art Anime series.
---
16. Sakura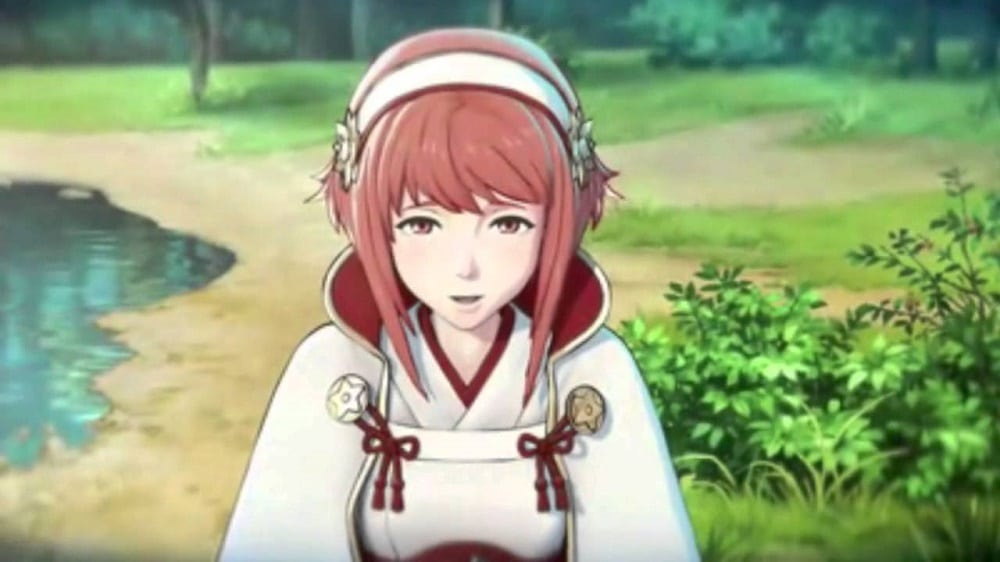 Sakura is the main character in the "Fire Emblem Fates" anime series. She is also a healer who controls Subakis loyalty.
She has short hair dyed in pink color and eyes like a maiden of a shrine. Her personality is shy, timid, and nervous.
---
17. Tomaki Kowazoe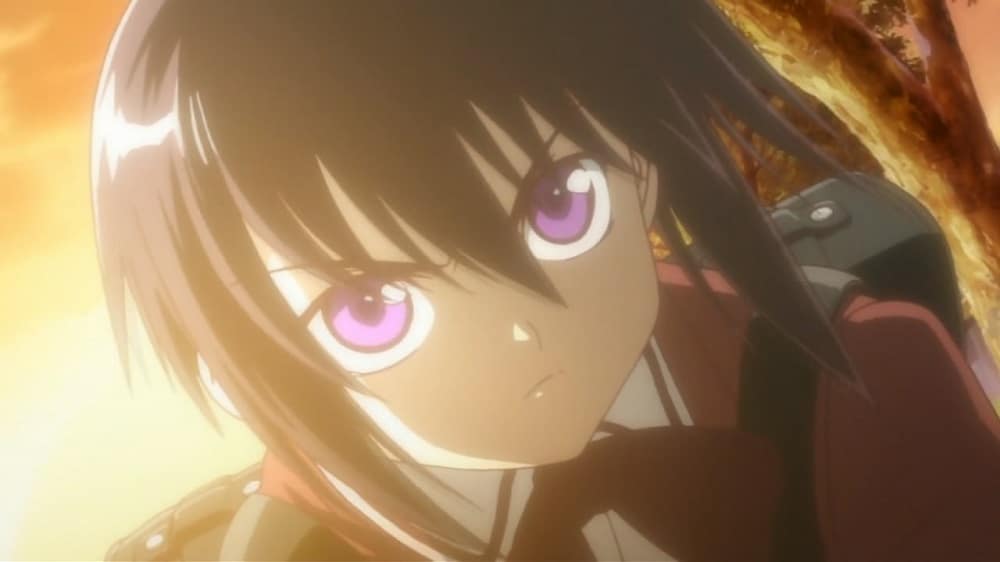 She is called Tamachar. In her Kendo gang, she is the top Kendoish. This pretty anime girl has a slim physique and light purple eyes and hair.
Initially, she came across as unfriendly and shy, after working in the Miyako store she learned to overcome her shyness.
---
18. Nami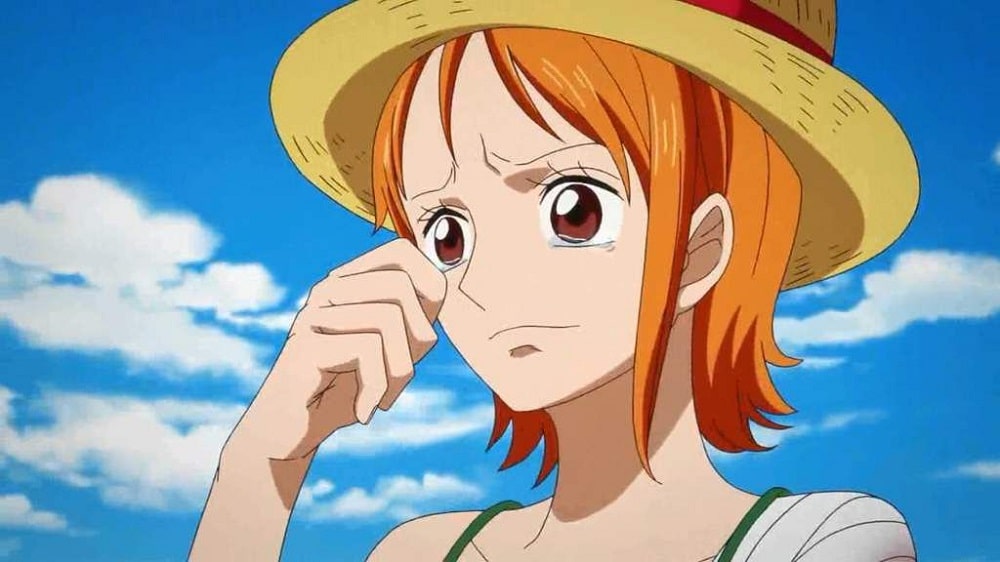 She is the main fictional personality in the One Piece Franchise. In the series, she acted as a pickpocket and a thief who also had some unique cartographical, navigational, and metrological abilities.
Nami is the top person in the crew and the second to register. She is young with brown eyes, short yellow hair, and intelligent. But she is greedy and loves money.
---
19. Shiyayuki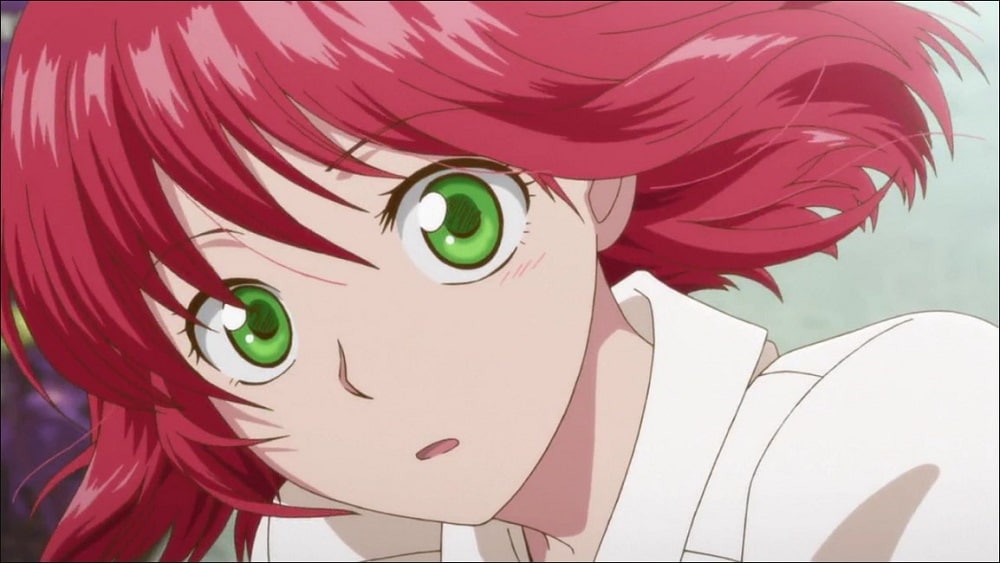 She was born in the Tanbarn but ran away from prince Raji who wanted to coerce her into becoming his concubine. She has red hair that attracts much-unwanted attention. Her eyes are emerald color and clear.
---
20. Red Blood Cell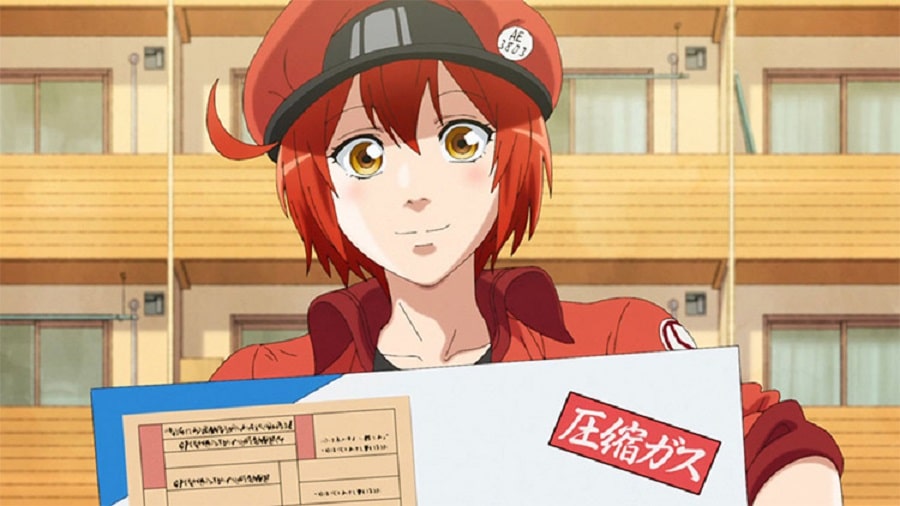 The manga series involves an anthropomorphized cell in a human body. The two protagonists in this series are white blood cells and red blood cells. At the start of delivering carbon monoxide, oxygen, and nutrients to all parts of the body, she met a neutrophil that saved her from pneumococcus bacteria.
AE3803 (red blood cell) has brown eyes and flashy short hair. She also adorns a red blood cell costume. She is passionate and dedicated to her duty which involves conveying nutrients to various parts of the body.
---
21. Rei Ayanami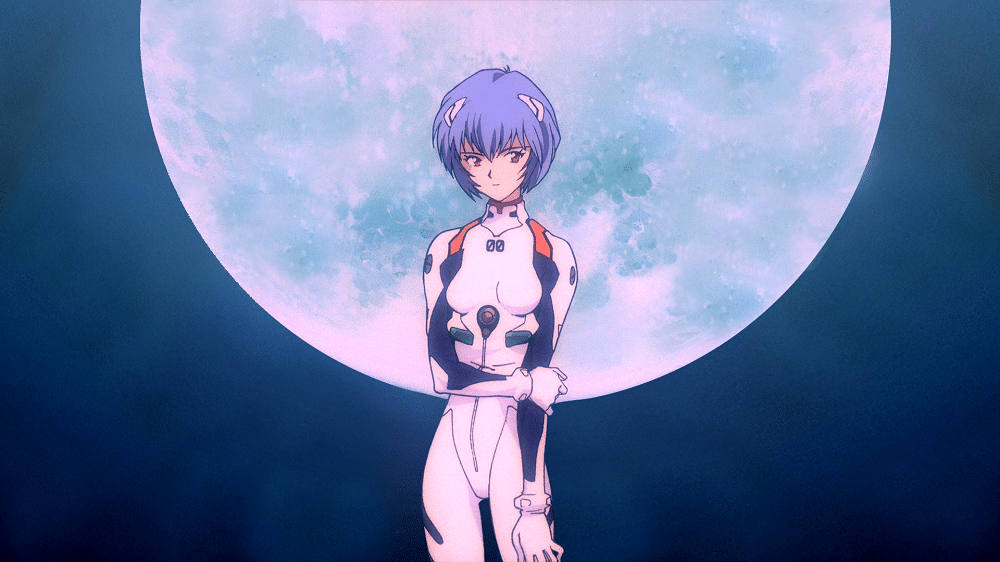 Rei Ayanami is the first child in her family. As a character in 'Neon genesis Evangelion' she has pale blue short hair, wears bandages, a school uniform, and white loafers rather than dark ankle socks.
Rei's identity was shrouded in secrecy up until her true identity was revealed in the Red Cross Book that she is, in fact, relaeted to Yui Ikari. If you are seeking out cute anime characters with short hair, Rei Ayanami is definitely worth checking out.
---
22. Rukia Kuchiki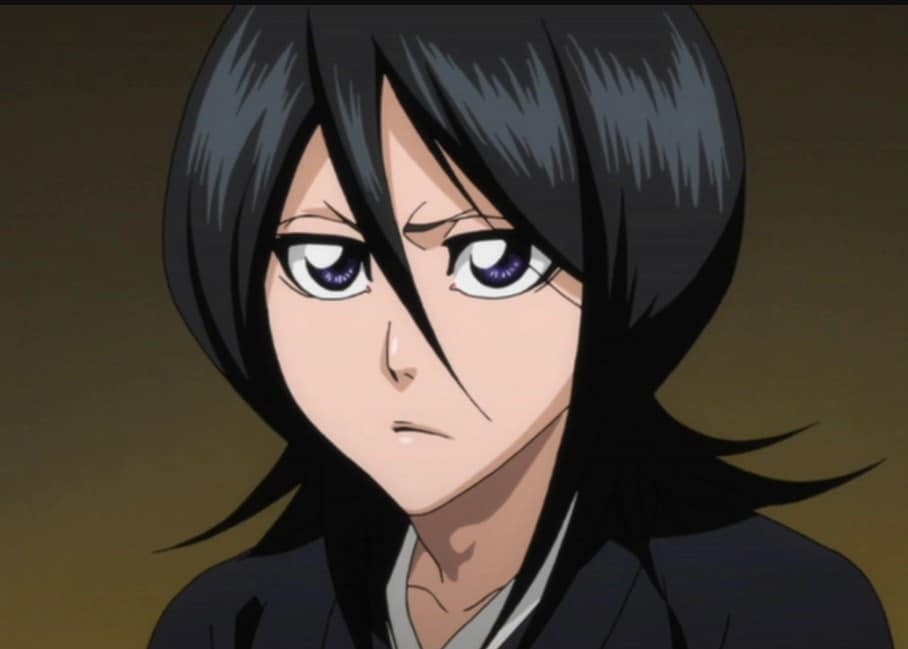 Rukia Kuchiki is the thirteenth division captain who previously served as the division's lieutenant under Jushiro Ukitake.
Rukia is a short and petite girl with purple eyes and short hair. She came from a humble background but later became a part of the nobility, yet she maintained her modesty.
---
23. Riko Aida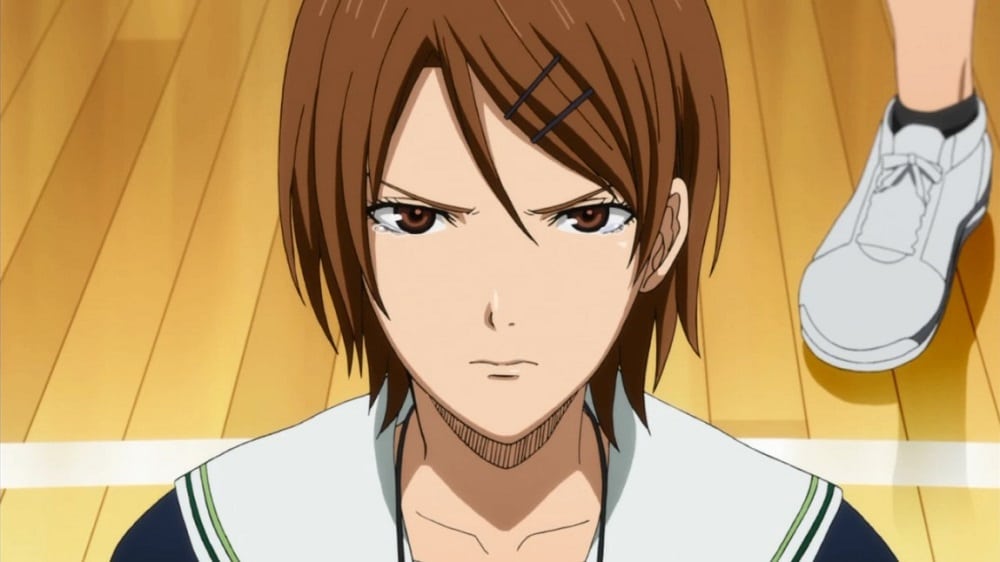 Riko is a 17 years old basketball trainer and the daughter of Kegetora, who has the power to check people's minds and get detailed info about them.
Her hair is short, styled to the left part of her face. Riko is a protagonist in the Chiwa Saito anime series. You can check her out from the anime series.
---
24. Seishiruo Tsugumi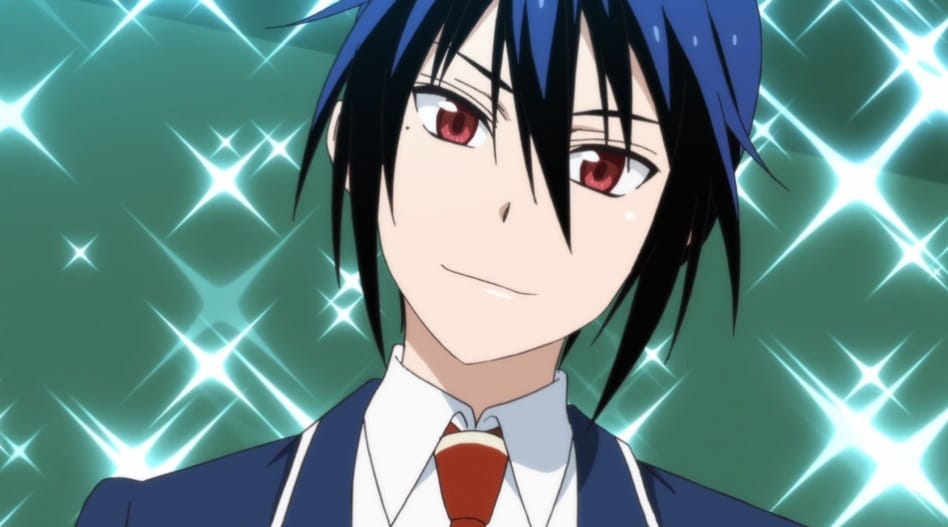 Seishiruo Tsugumi has a childhood friend called Chitoge who is a dangerous hitman. Secretly, she is infatuated with Raki but hides it behind hatred and irritation. Tsugumi has light complexion skin, short hair, and bright red eyes with a masculine physique.
She exhibits aggression and boyish behavior, and she is a dedicated member of the Beehive Gangster. You can check her out in the Nisekoi anime series.
---
25. Shizuki chan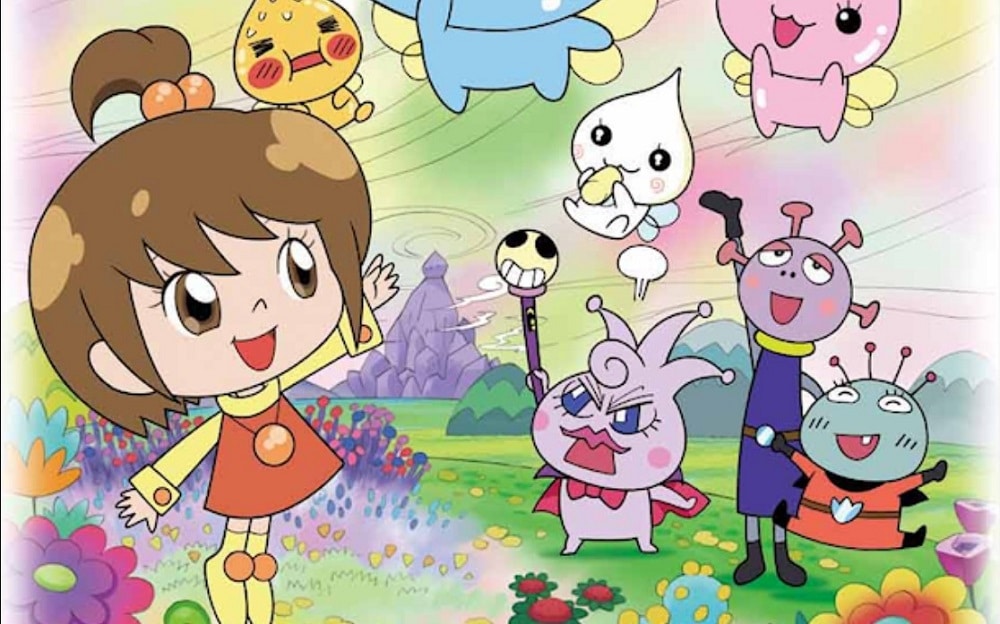 She is the protagonist character in Pururuni Shizuku chan. She was named after Shizuku forest, her home. Shizuku loves when it rains because it makes her happy, and anytime she is happy, rainbows form on her forehead. She has a short hair and dresses in very fashionable outfits.
---
26. Nana Osaki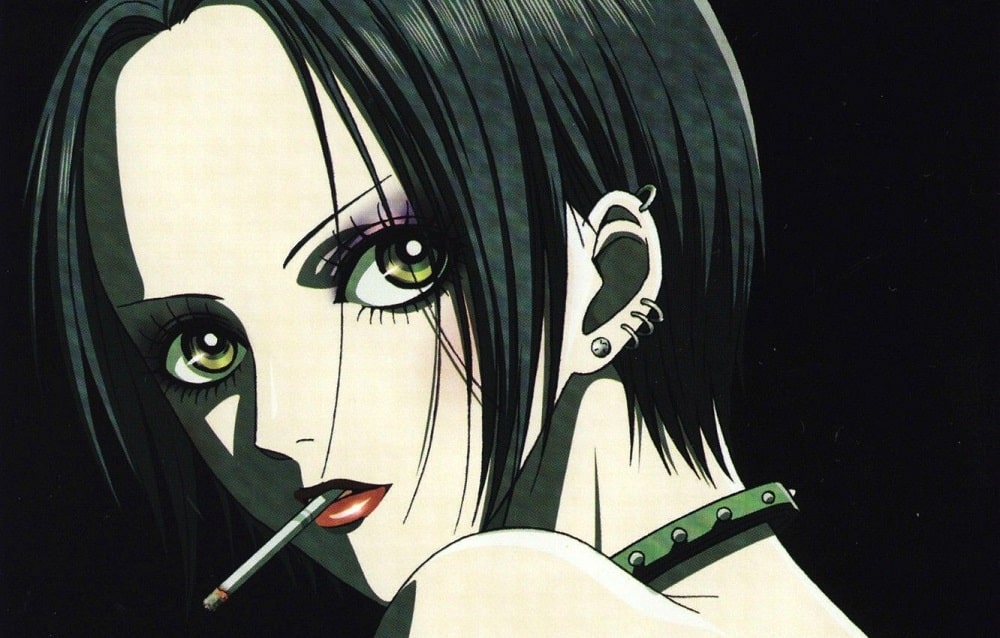 Born on the 5th of March 1982, Nana is the lead singer of a famous punk band called the Black Stone. Nana is slender with dark hair and brown eyes. She wears a flowery lotus pinks red color with long nails and red painted lips.
Her appearance shows a gangly punk personality with a soft heart and committed friendliness. She is starred in the Nana anime series.
---
27. Mafuyu Hodhikawa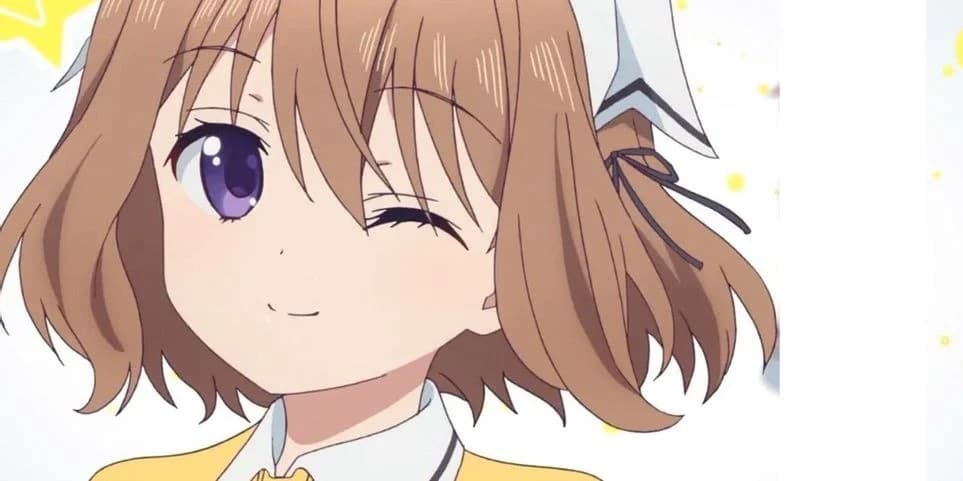 Mafuyu is a waitress at the Café Stile and a second-year college student. Because of her short stature, she often plays the role of a young sister in most episodes. She is very beautiful and spots a short brown hair with purple eyes and a straight face.
Despite her ever serious look, she also has a very soft side; she is very caring and compassionate. You can check her out in the 'First time Super Sadist' anime.
---
28. Mako Mankanshoku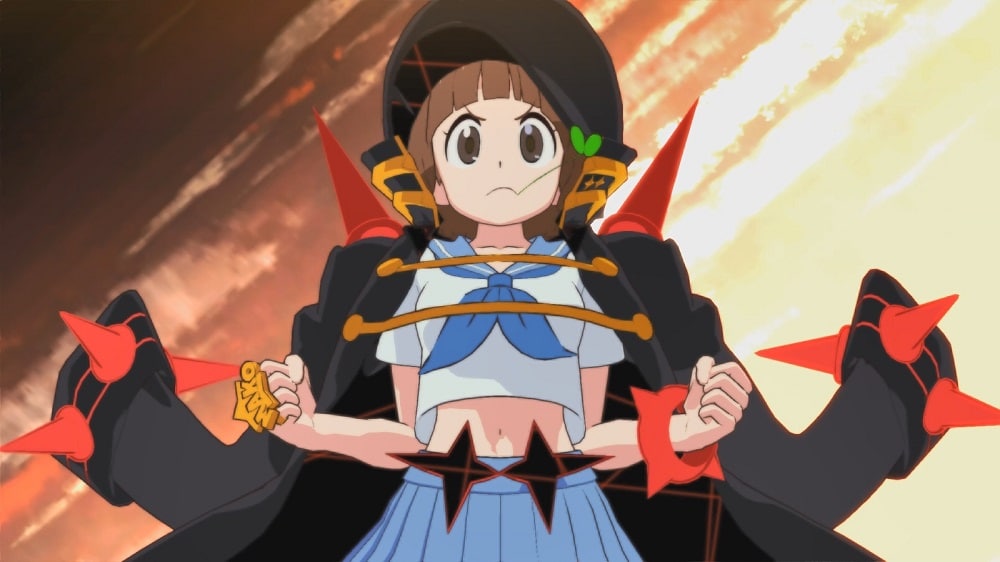 She is among the major character in the Kill la Kill series. Mako is a goofy character who goes to Honnoji academy. She has a short brown hair with blue eyes. Besides her cute looks, Mako is also very energetic, clingy, and very funny among her friends.
---
29. Najenda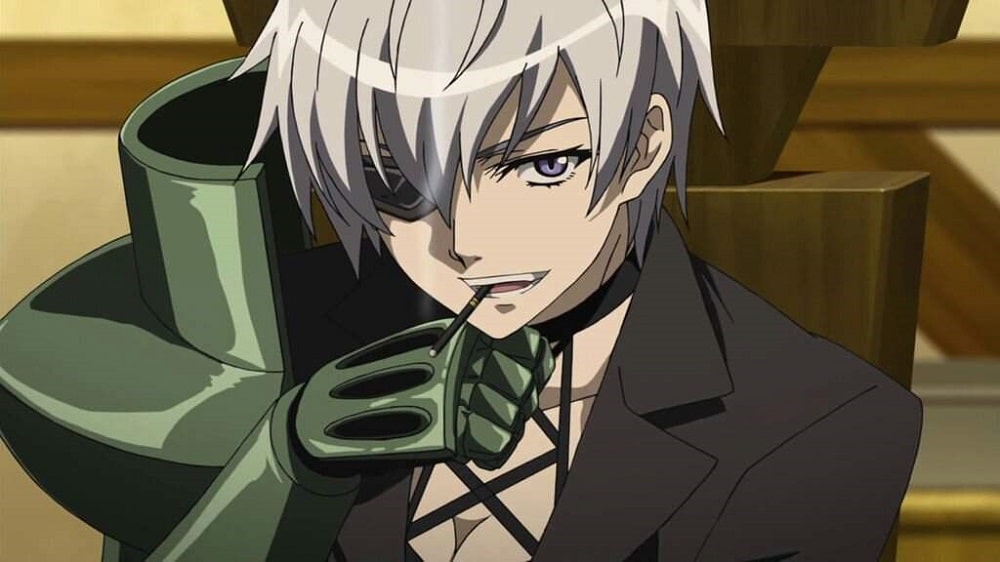 Najenda is a prime character and head of the Night Raid, an assassin gang. She is the empire general of the group and has signature short silver-colored hair and purple eyes.
Her eyes are usually covered with a patch. For years, she puts on a black suit that reveals her cleavages and mechanical hand. If you'd love to see this cutie in her element, then be sure to check out the "A Night Raid" anime.
---
30. Yu Morisawa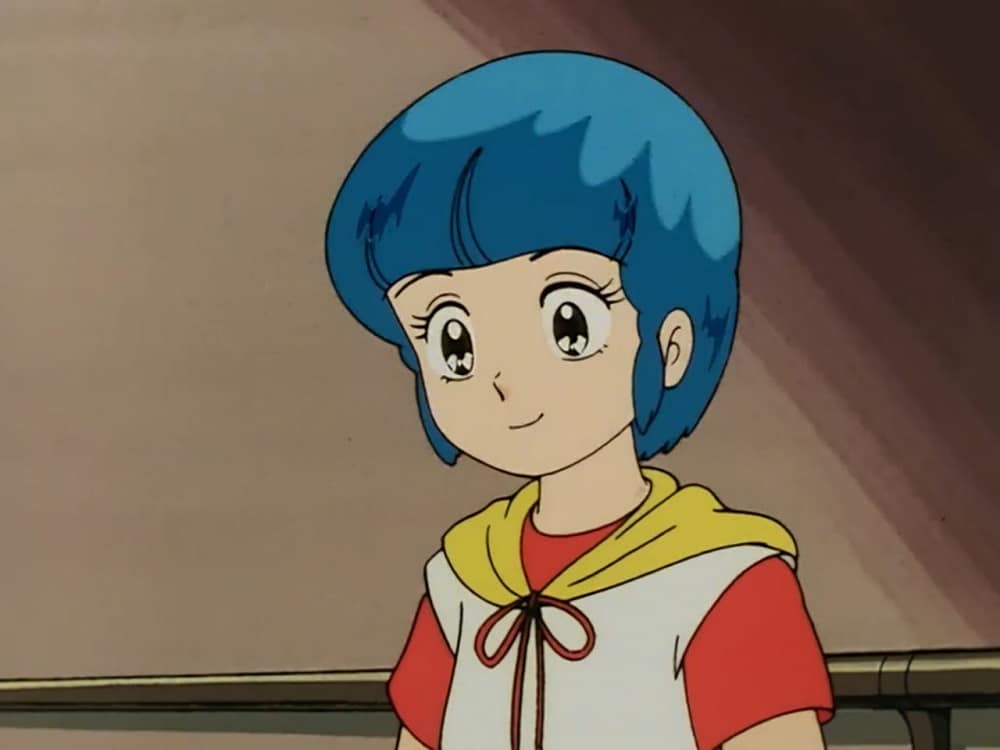 Yu Morisawa is a ten-year-old girl in middle school with short turquoise hair. She is the main character in the "Magic Angel Creamy Mami" anime. She is strange girl with unique powers and ability to change to an older version of herself; 16 years old Yu Morisawa.
The older version of Yu is also called the Creamy Mami. She has a short hair and with beautiful black eyes. Her outfits includes a crimson-colored T-shirt and a white vested hoodie.
---
31. Fraw Bow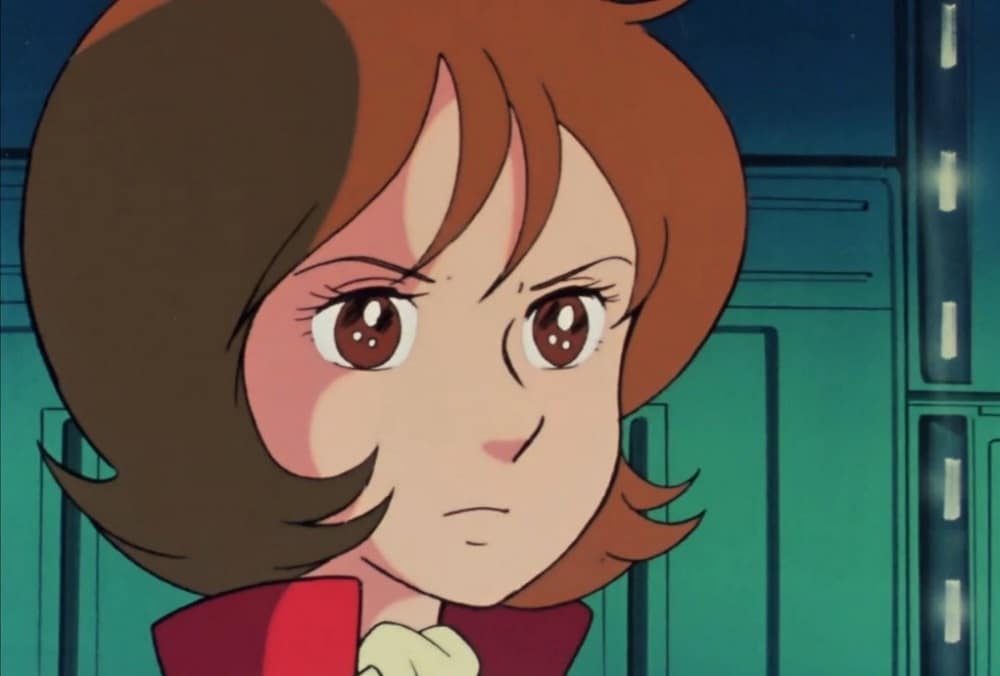 She is presently called Fraw Kobayashi after her marriage to Hayato Kobayashi. She is a besty to Amuro, and she was living with her parents before her marriage.
Now and then, she appears as the commander of the Starship during fights that involve the nation. Fraw has freckles with a caring personality.
---
32. Akane Tsunemori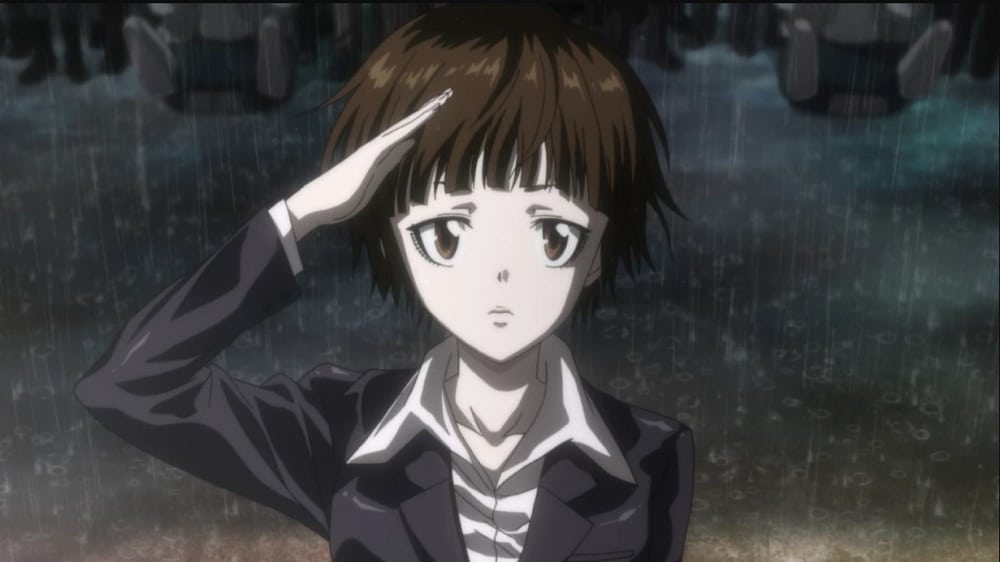 She is the main character in the Psycho Pass series and a protagonist in Psycho Pass 2 anime series. At some point in the series, she was arrested for putting public life in danger, but the charges were dropped for lack of substantial proof.
She is middle height, slim, and fit with lovely brown eyes, short brown hair, and pale skin. Akane is naïve and shy, sometimes, idealistic, and always worried over the reason for her life. Get to see this beautiful but somewhat timid soul in action in the Psycho Pass anime.
---
33. Alice Nakiri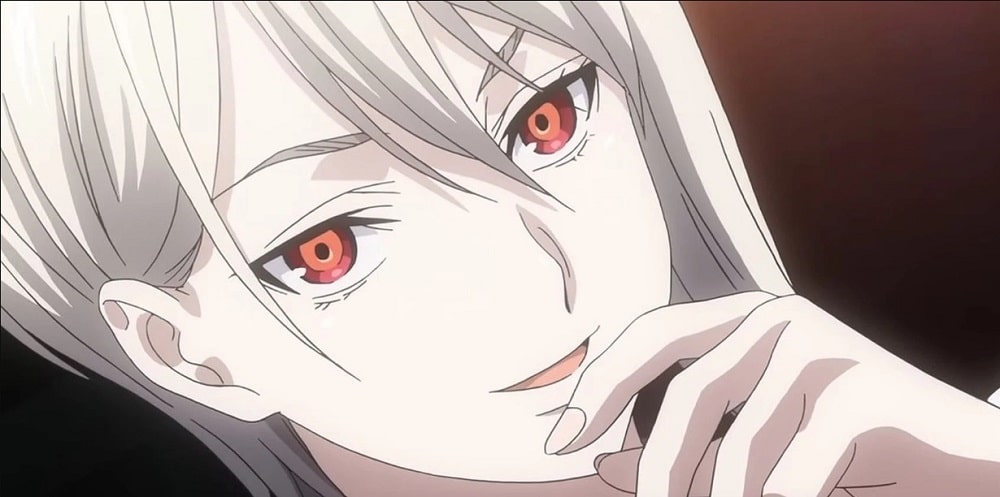 Alice Nakiri is an attractive girl with short hair. She has a light complexion and resembles her mum. She has short silvery hair that stretches below her chin.
She holds herself in high regard because she is from a prestigious family. Even though she is from a well off family, Alice seems to struggle with self-identity as she constantly compares herself with her friends.
---
34. Yosano Akiko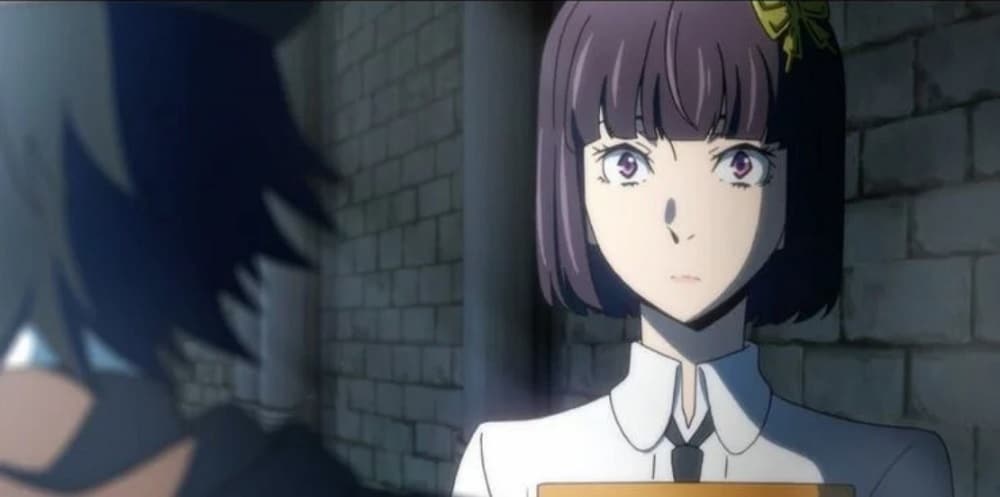 She has an uncommon healing power – thou shalt not die. Yosano is a member of the armed detective group and also their doctor.
She is young, pretty, and is conscious of her looks. Her hair is short, dark, and in bob style stretched to her chin in bangs. She is graceful, dignified, and loves her profession and life.
---
35. Yuki Nagato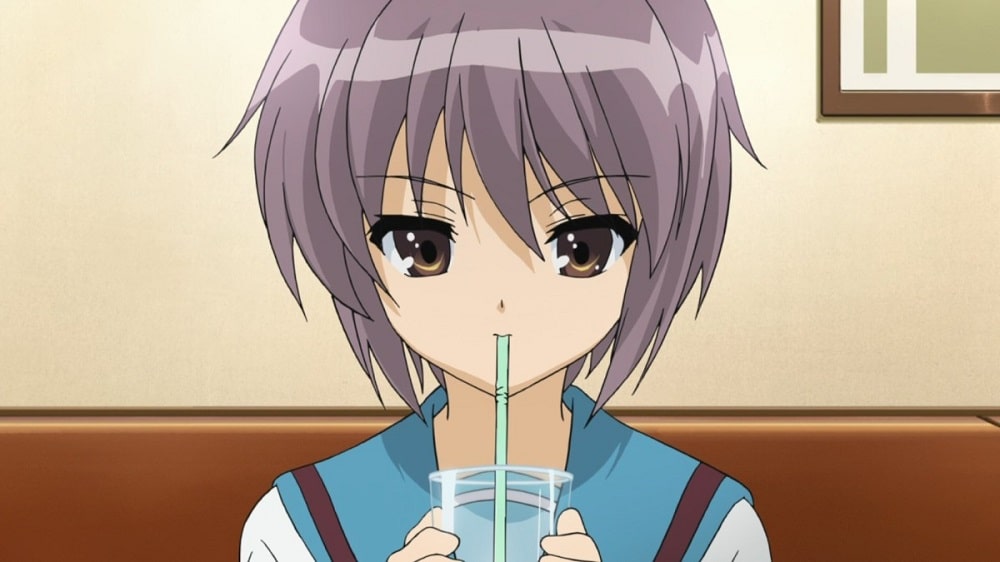 She is among the protagonist of Suzumiya, a mysterious associate of the SOS Brigade. The brigade is a humanoid tech designed by "Data over Mind". Yuki has an average height with short purple hair. She often wears her school uniform in most of the "Haruhi Suzumiya" anime episodes.
She is a humanoid that looks like a normal student with restricted social interest. However, she rarely speaks. Her power is seen in her unnatural agility, strength, and stamina.
---
Conclusion
That marks the end of this review of the "Most Beautiful Anime Girls with Short Hair". We hope you found the post useful. Which of these anime cuties with short hair is your favorite? Let us know in the comments section below.