If you love Japanese anime series and want to watch a manga series worth your time, you can consider looking at "My Dress Up Darling."This series was published by Shinichi Fukuda from 2018 to 2022, and its release came with an unexpected hit as it garnered many fans around the globe and became a popular series.
The storyline of this manga series revolves around two main characters, Wakana Gojo and Marin Kitagwa. Wakana undergoes traumatization during his childhood and dreams of becoming a hina doll maker, while Marin, a social and popular character, meets with Wakana to achieve their same passion together.
In this article, we will introduce these characters, from the main ones to minor characters appearing in the series.
---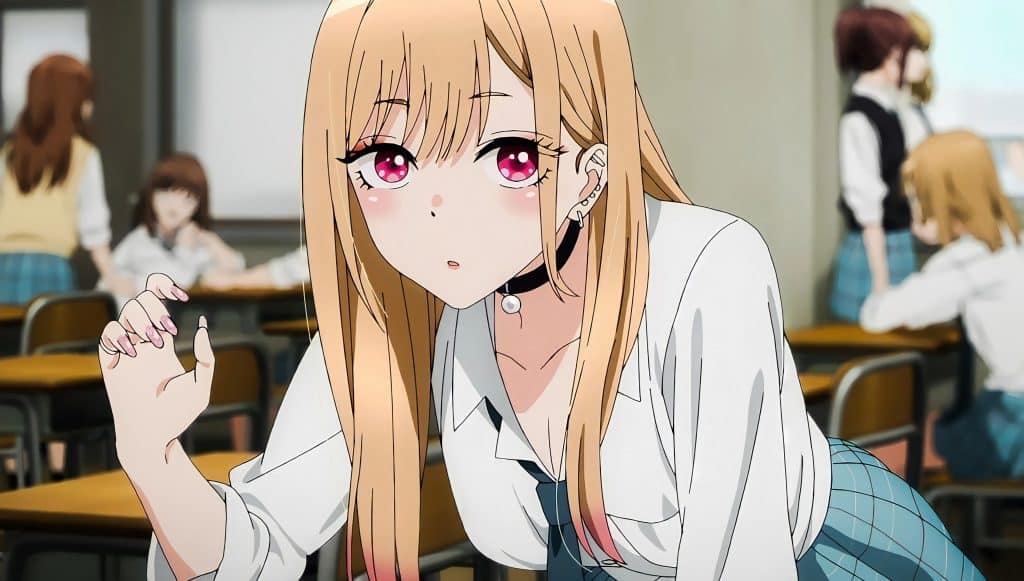 Japanese Name
喜多川 海夢
Age
15
Height
164 cm (5'4½")
Powers
NA
Hair Color
Blonde with pink edges (dyed)

Dark Brown (natural hair color)

Eye Color
Dark Pink (color contacts)

Dark Brown (natural eye color)
Marin is a slender and tall young woman blessed to have waist-length blonde hair flowing down her back. Her face is framed with bangs gently sweeping across her forehead, reaching her long alluring eyelashes. She is one of the main characters in the series who is a high school student who initially appears as a reserved and introverted girl. She is a part-time modeler who needs to gain the skill of making costumes and clothes, making her look for Wakana Gojo to help her while she learns.
As the story continues, there is the transformation of her hair from initially straight to a beautiful cascade of curls. Her fashion style is on a high level as she has different earrings for both ears and a high school uniform with a pleated skirt above the knee while the shirt is at the waist. Some cosplay variants she used to wear include Shizuku-tan, Black Lobelia, Rizu-kyun, and others.
---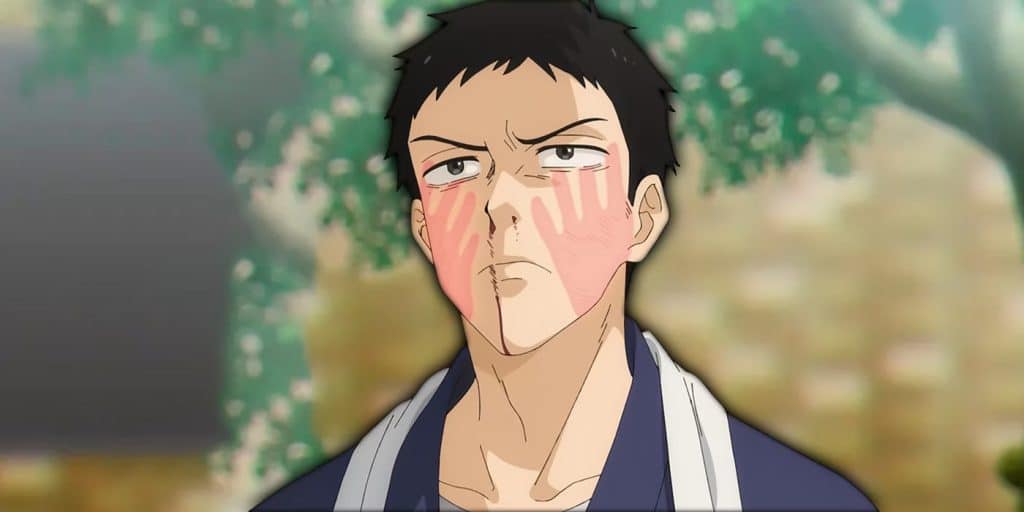 | | |
| --- | --- |
| Japanese Name | 五条 新菜 |
| Age | 15 |
| Height | 185 cm |
| Powers | NA |
| Hair Color | Black |
| Eye Color | Gray |
Wakana is a young high school boy who has a stylish short haircut. His attire differs from other characters, including a definitive work of clothing, called the Buddhist monks who historically wore this type of cloth(Samoe) during spiritual practices like physical labor. When he commonly wore this type of clothes, he was nicknamed 'Mr. Monk Cosyplayer" from her friend Kitagawa.
At the beginning of the story, Wakana is seen to be lonely and doesn't have any companion or close friendship with anyone. However, things changed when he first met Kitagawa, who transformed him and opened his eyes to the world's opportunities.
One of the interests Wakana loved to craft is making the Hina dolls which you could see him doing that task often. He also has some weaknesses where he is prone to nervousness. When subjected to Kitagwa teasing, he becomes nervous. One of the good things that happen to Wakana is when he meets Kinatwa, who helps him gradually overcome his social barriers and discover the beauty of having a real friendship.
---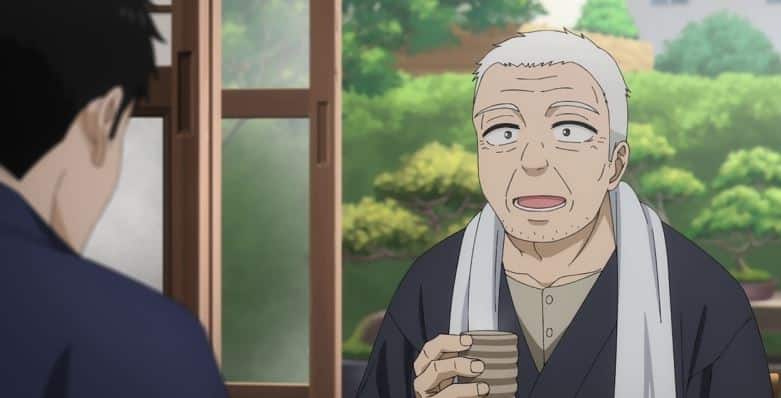 | | |
| --- | --- |
| Japanese Name | 五条 薫 |
| Age | NA |
| Height | NA |
| Powers | NA |
| Hair Color | White |
| Eye Color | Black |
Kaoru is an elderly gentleman who is the grandfather of Wakina, who taught him the skills of crafting Hina dolls. He is not the main character in the series, but the little mentioned about him is that he is a caring and fun character to watch. Due to his growing age, he has been caught up with wrinkles on his face, while a light stubble gracefully accents his chin.
His short hair has also transformed into snow-white hair that looks perfectly great with his black eyes. Kaoru also shares some similarities with his grandson, where you will see him in the traditional work outfit (Samoe) attire as Wakana.
---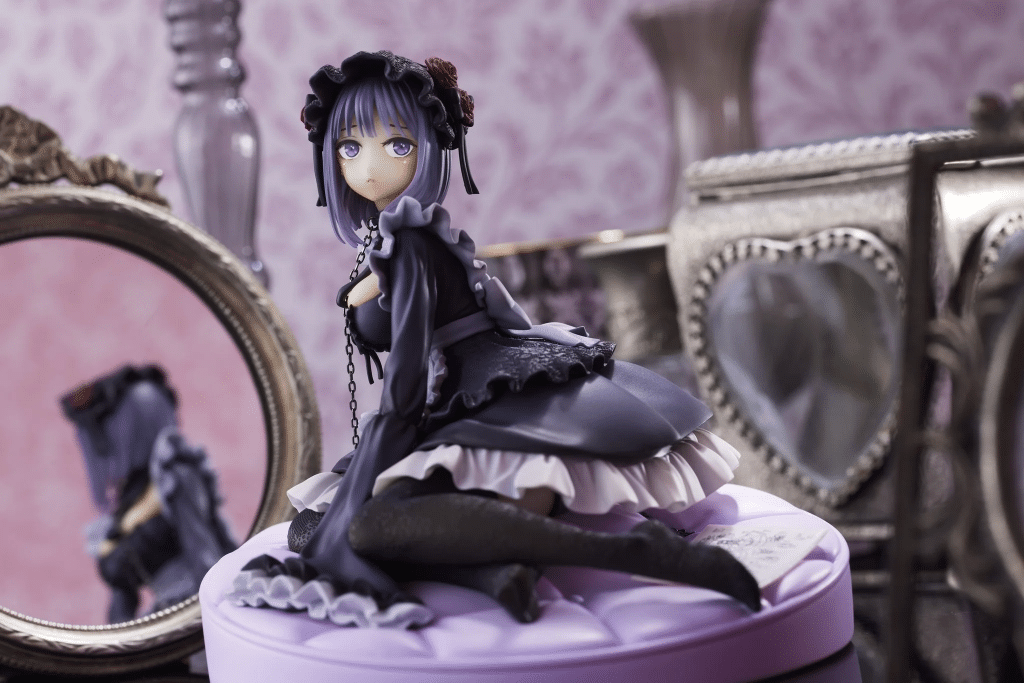 | | |
| --- | --- |
| Japanese Name | 黒江 雫 |
| Age | NA |
| Height | NA |
| Powers | NA |
| Hair Color | NA |
| Eye Color | NA |
She is one of the minor characters in the series who prefer wearing a shoulder-length black wig extended forward to the veil of her forehead gracefully. Her primary attire choice is a striking dark purple maid uniform with a gothic-style headdress that touches her overall appearance sensually. She is a talented doll maker actively involved in cosplay and costume design.
Most of her appearance depends on the costume or cosplay she wants to wear, and you will notice its transformation. More so, if you check the area around her thighs has a mark of 17 just below her underwear which shows how many partners she has had sexual contact with.
---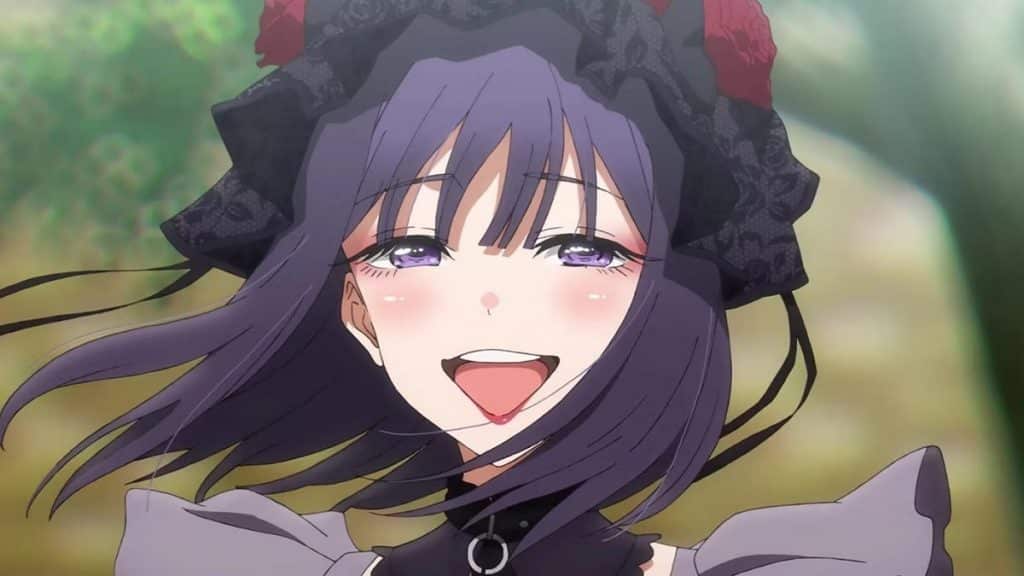 | | |
| --- | --- |
| Japanese Name | 美み織おり |
| Age | 26-27 |
| Height | NA |
| Powers | NA |
| Hair Color | NA |
| Eye Color | NA |
Miori is a character in the series which is the older cousin of Wakana Gojo and provides support to his cousin in purchasing stockings. She is an ordinary girl wearing average clothes and short brown hair with no bangs. In the series, Miori offers her unwavering encouragement and understanding to Wakina by supporting him as he explores his unique interests.
She embraces the beauty in an individual, and she understands well what is needed to support the choices made by Wakina. The presence of Miori in Wakinas journey serves as a reminder that genuine support knows no bounds, which allows Wakina to express himself freely.
---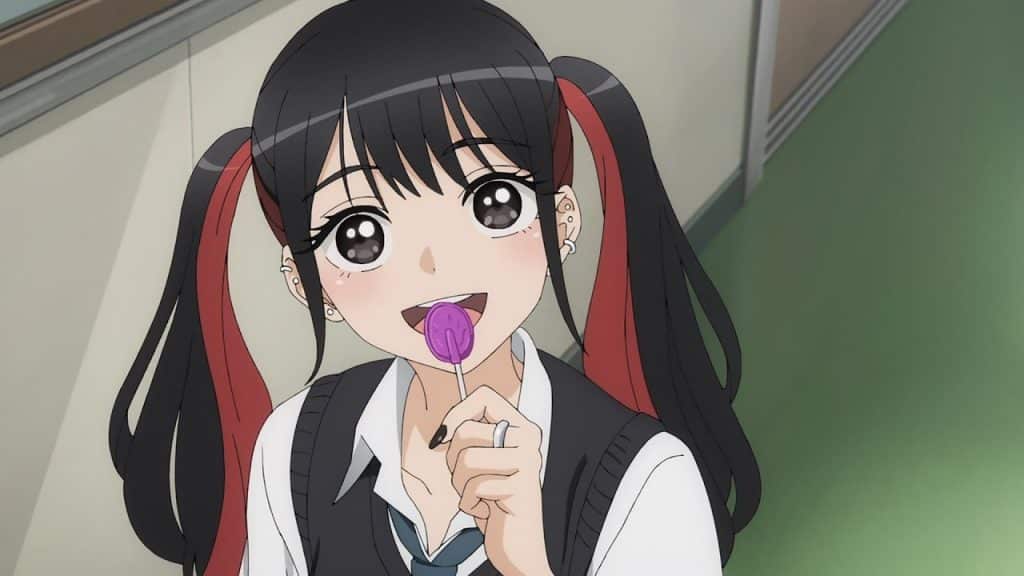 | | |
| --- | --- |
| Japanese Name |  菅すが谷や 乃の羽 |
| Age | NA |
| Height | NA |
| Powers | NA |
| Hair Color | NA |
| Eye Color | Black |
In the anime series, Nowa Sugaya is a minor character who is a high school girl who loves playing with other friends like Marin. She is shorter than Marin and possesses black hair, artfully styled into lively pigtails with red streaks along the sides of her hair. When you can check nowa beauty, you can agree with me; she has captivating black eyes which can attract you when you set your sights on her.
Every time you see Nowa, she is a few miles away from his friend Marin. The two have a close relationship that is a playful one. Their closeness has crossed some lifestyle boundaries; Nowa doesn't mind inviting Marin and Wakana Gojou to go out for a Karaoke session.
---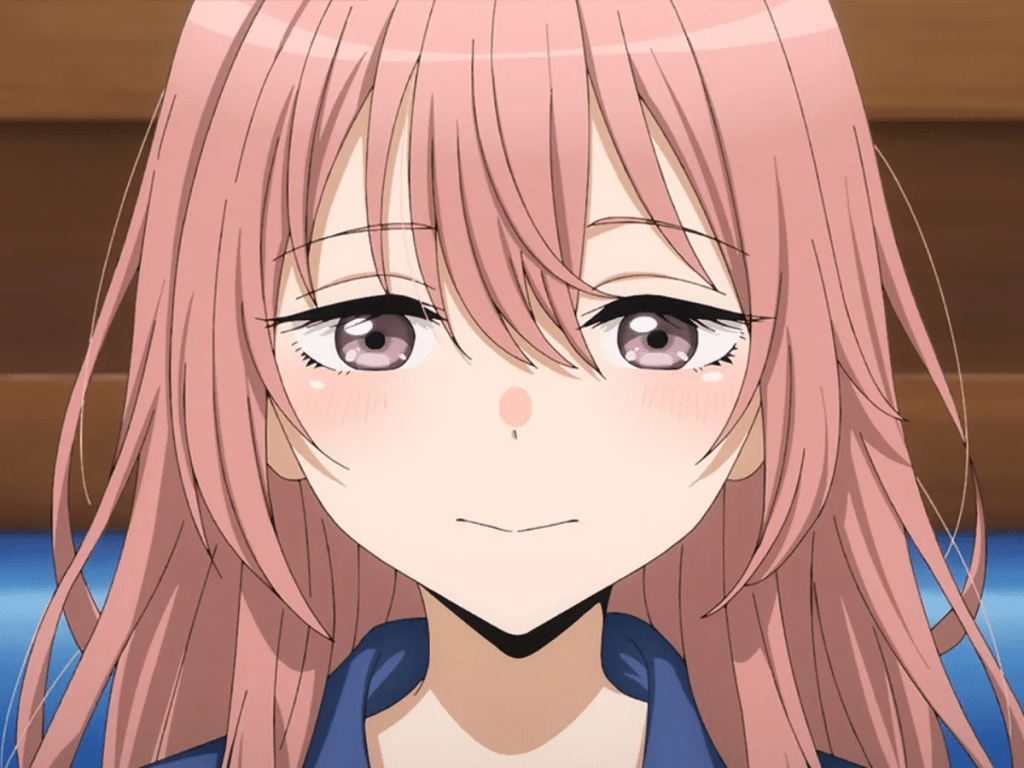 | | |
| --- | --- |
| Japanese Name | 乾 紗寿叶 |
| Age | 17 |
| Height | NA |
| Powers | NA |
| Hair Color | Pale pink |
| Eye Color | Hazel |
Sajuna Inui is a minor character in the Manga series who first appeared initially when he was impressed by seeing Gojou's first cosplay online. She even decided to look for him so that she could hire him to make her next cosplay. Sajuna is a popular character known as "Juju-San" who is known across the online platforms where she has garnered fame as a prominent cosplayer.
Her youthful charm often leads her to act as a magical girl or elementary school student from various anime. The way she plays the roles of these characters is of great skill through her costumes and performance.
Despite being friends with Gojuo, she feels awkward about developing feelings toward him. However, she still has the same bond with Gojou, which is very strong and ranks him to be the best person to design unique and tailored outfits for her.
---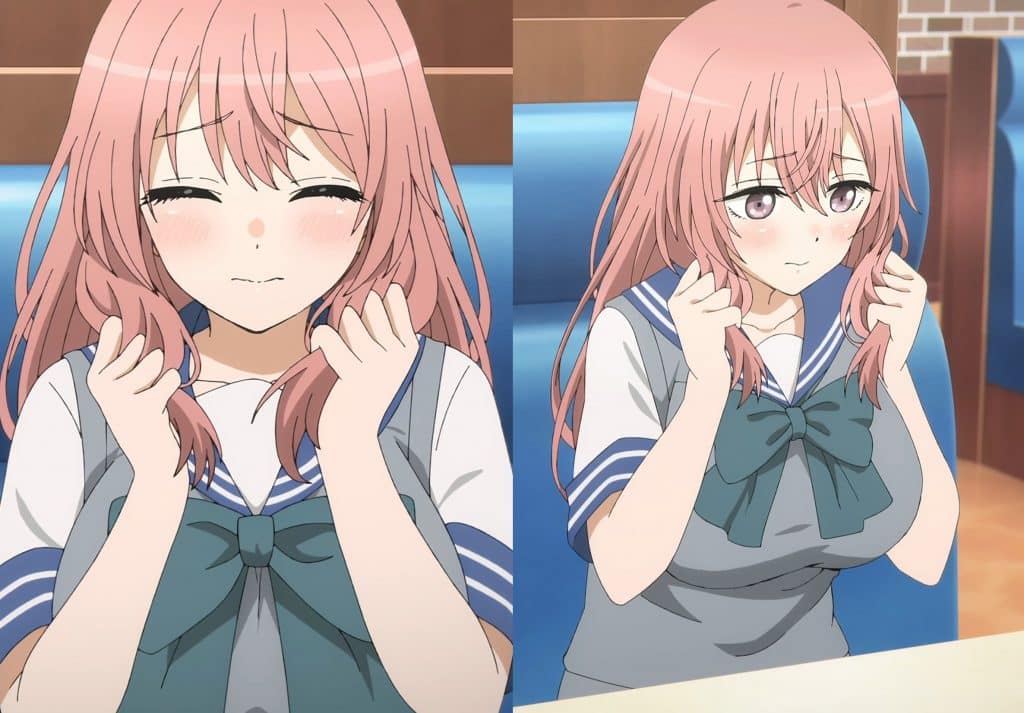 | | |
| --- | --- |
| Japanese Name |  乾 心寿 |
| Age | NA |
| Height | 178 cm (5'10") |
| Powers | NA |
| Hair Color | Pale pink |
| Eye Color | Light brown |
Shinju is a younger sister of Sajuna, still in middle school. Still, she appears tall and has a mature figure that sets her apart from her older sister, who looks younger than her. To describe her beauty, she has long pink hair which falls to her shoulder and captivating light brown eyes that can grab your attention at first glance. She also has a generously sized chest that comes with challenges whenever she tries to button the costume, which she usually strains to contain her breasts.
She is the photographer in this series who works with Sajuna, her bigger sister. She is seen to have an interest in participating in cosplay, but she has a different idea of cosplaying as a boy, which is contrary to other characters.
---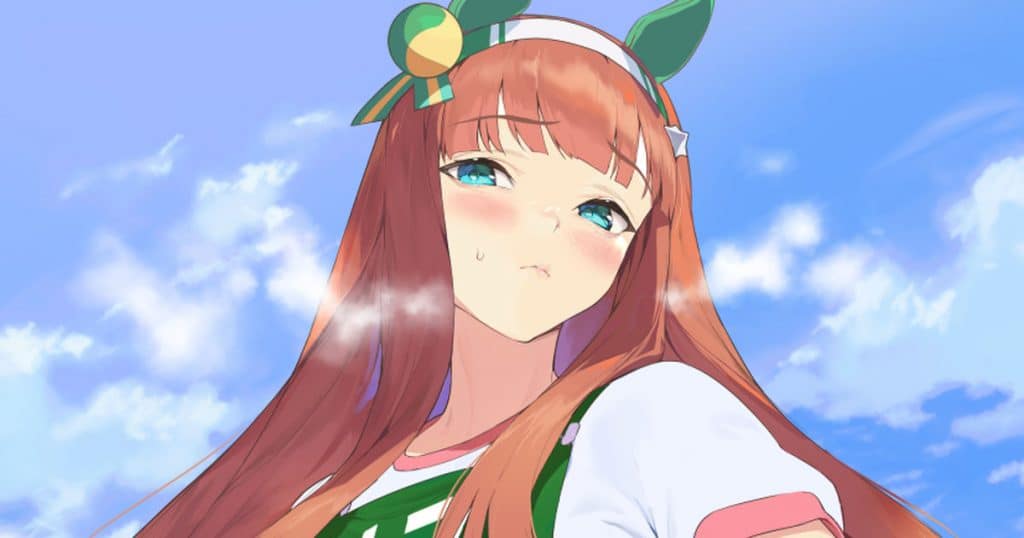 | | |
| --- | --- |
| Japanese Name | 乾 心寿 |
| Age | NA |
| Height | NA |
| Powers | NA |
| Hair Color | Dusty Blonde |
| Eye Color | Brown |
Suzuka is another minor character in the series who rocks a stylish shoulder–length bob that perfectly suits her laid-back vibe. In the series, you will often find her preferring loose sporting clothing to wear, and examples include wide-leg pants or a flowy long skirt. This preference for clothing is because they offer comfort and a relaxed fashion sense. Her choices of easygoing fashion and her natural appearance make her one of the best characters to watch in the series.
The first encounter where Suzuka met Marin Kitagawa and Wakana Gojo is at the company event, which they first attended together, and it was the first time for Narin to cosplay as Shizuku Kuroe.In chapter 40 of the series, the two also meet again at the aquarium cosplaying event, where Suzuka is taught by Miran how to take photos using the new Relex lens camera she had.
---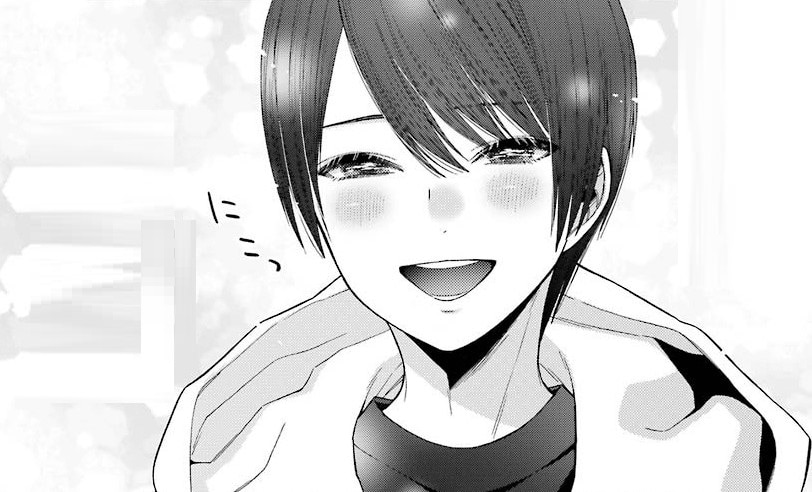 | | |
| --- | --- |
| Japanese Name |  あま野の 千ち歳とせ |
| Age | 20 |
| Height | NA |
| Powers | NA |
| Hair color | Black |
| Eye Color | NA |
When it comes to the characters who do well in male cosplayers, Chitose Amano is a talented individual in the world of cosplay. He is different from other characters since he shows how passionate he is in cross-playing, where he often confidently wears the attire of female characters. Chitose made his entrance memorable when he encountered Martin Kitagawa and Wakana Gojo.
Chitose always loves to clad stunningly so that he can capture people around him to have their attention on how he can offer details and dedication to bringing fictional characters to life. His unique twist of cross-play has added a good impression on fellow cosplayers and fans, and he ensures to showcase his versatility and breaks gender norms within the cosplay community.
---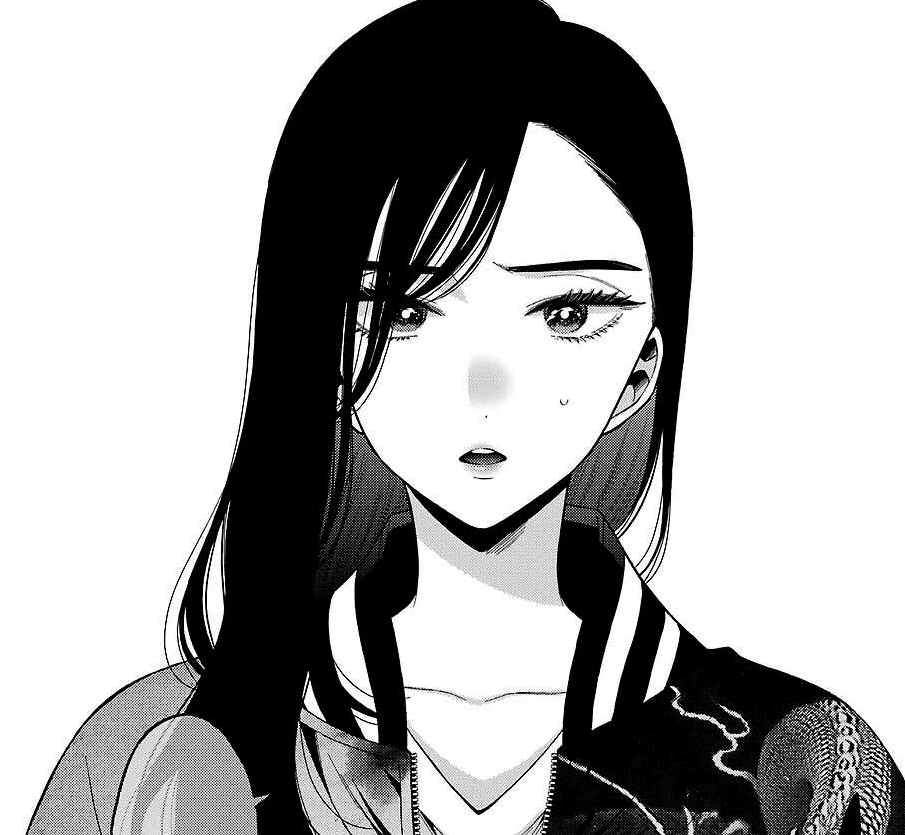 | | |
| --- | --- |
| Japanese Name | アキラ |
| Age | NA |
| Height | NA |
| Powers | NA |
| Hair Color | Black |
| Eye Color | NA |
Akira is a talented female cosplayer and also exceptionally skillful in prop designing. In the series, Akira is a close friend of Suzuka, who happens to be a great photographer, who later on teams up to work as photographers in the world of cosplay.
The primary function of Akira is to craft and create intricate props that will bring the Cosplay characters to life. Akira's skills are unmatched, and she gives her work more attention to detail, which makes her so inspiring.
Talents for Akira and her friend Suzuka come with a dynamic synergy where they have worked on several cosplay projects together. As a result, the photos produced are beautiful and captivating.
---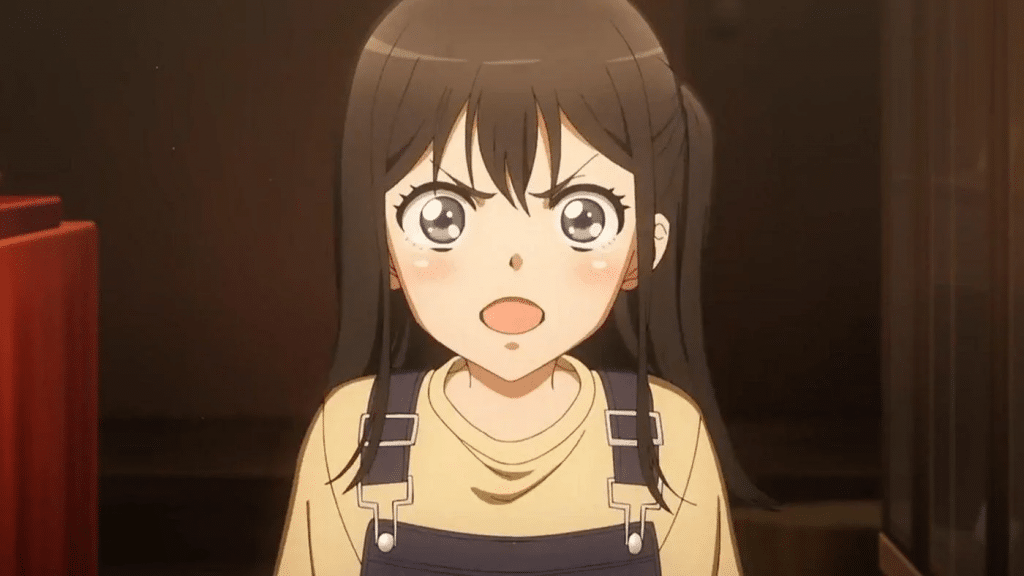 | | |
| --- | --- |
| Japanese Name | のばら |
| Age | NA |
| Height | NA |
| Powers | NA |
| Hair Color | Black |
| Eye Color | Gray |
Nobara, also known as Non-chan, is a minor character in this anime who shares her childhood friendship with Wakana Gojo. However, their relationship didn't go well during childhood because Nobara traumatized Wakana. Her yelling at Wakana for his love for hina dolls left a lasting memory on Wakana, and he still feels hurt by that experience they had before. Despite Wakana going through all these painful memories, he still has friendship and love for Nobara and even refers to her as Non-chan.
The unique bond between Nobara and Wakana shows us that no matter how many ups and downs you go through in your relationship, you can still return to being good friends. Their memory shows that any friendship should have time for healing and growing back together after any misunderstanding.
---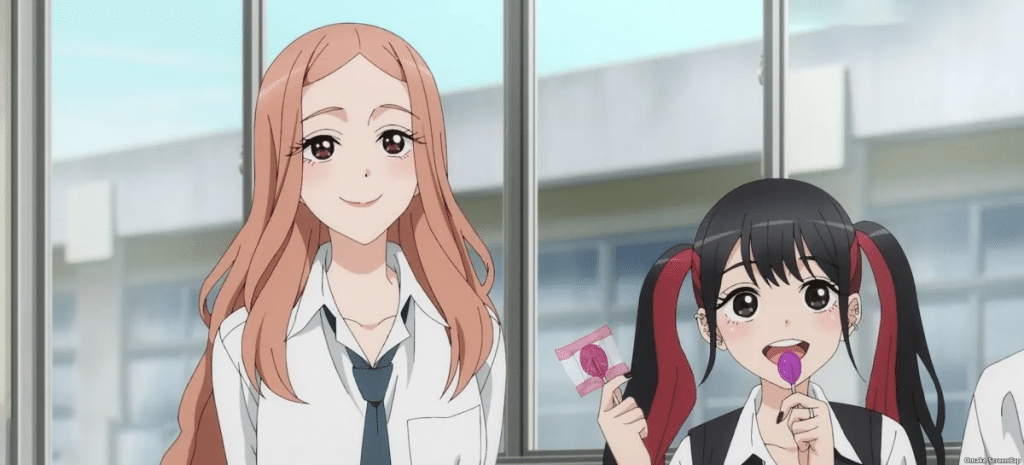 | | |
| --- | --- |
| Japanese Name | 音 |
| Age | NA |
| Height | NA |
| Powers | NA |
| Hair Color | Orange |
| Eye Color | Brown |
Rune is an essential character in the series who is a classmate and friend of Marin Kitagawa. She later became a member of classes 1-5, where she met with Wakana Gojo. Her friendly and outgoing personality makes her a popular character among her classmates.
Rune has played a significant role in Marin and Wakana's lives by providing them with support and encouragement and is always ready to offer them a helping hand. In most of her free time, she likes hanging around her friends at school or participating in cosplay events.
Regarding fashion, Rune has unique fashion styles that are so creative that she likes to experiment with the fashions in different styles. Her outfits reflect her personality and come with colorful and eye-catching elements.
---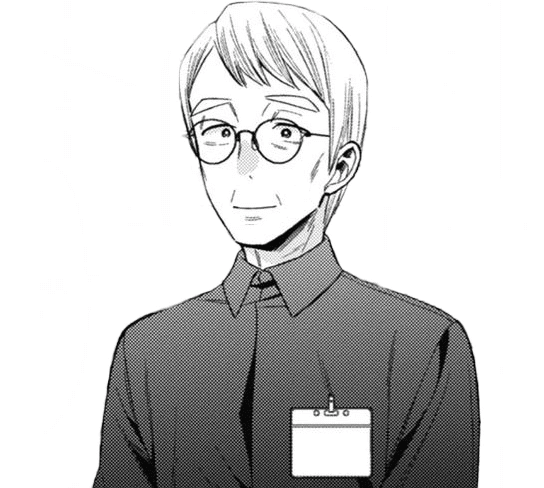 | | |
| --- | --- |
| Japanese Name | 宇佐見 |
| Age | NA |
| Height | NA |
| Powers | NA |
| Hair Color | Gray |
| Eye Color | NA |
Usami is another minor character in the series who is a store clerk at the fabric store. He became friendly with Wakana Gojo since he had valuable resources that often brought Wakana into his store to select the perfect fabric for his cosplay costumes. Their friendship increased because Usami was always in the shop with a warm smile and a wealth of knowledge about different fabrics. As time passes, Usami fully understands his customer's (Wakani) passion, and he genuinely helps him bring his costume ideas to reality.
Since Usami is more expert in his field of fabric materials, Wakana often relies on him in terms of the ideal fabrics he can use to match the characters he wants to portray. He further supports Wakani in ensuring the costumes are made of high-quality material.
---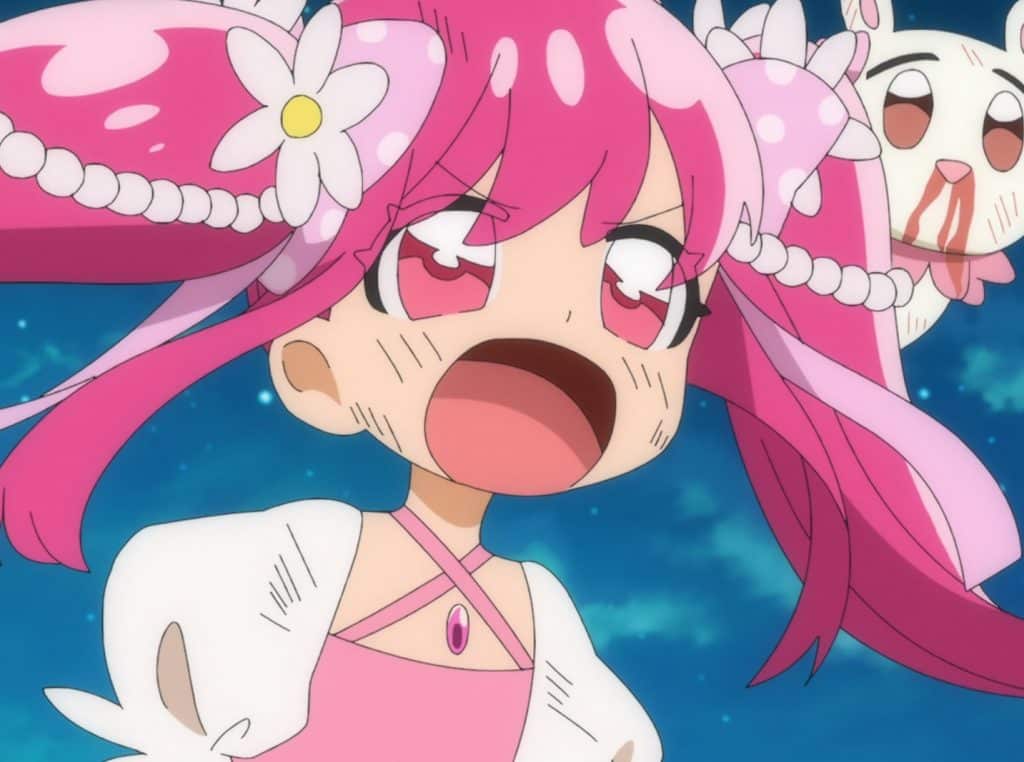 | | |
| --- | --- |
| Japanese Name | 二階堂 シオン |
| Age | NA |
| Height | NA |
| Powers | NA |
| Hair Color | Blue |
| Eye Color | NA |
Shion Nikaido is a fictional character from the popular anime series. She is a pretty interesting character with a unique personality, and his presence is captivating. In her standard form, she appears to have short blue hair with a sailor suit that makes her so attractive, and she has created a new fan base in the anime series. There is less storyline about this character as she is grouped as a minor fictional character in the series.