Explore the top 15 best Sexy Anime you can watch so that it can save you time from searching for sexy Anime to watch. The sexy Anime listed here have characters who have appealing sexy traits, and you will be interested In discovering this Sexy Anime.
So many people out there are big fans of Anime; this is an effect of the gradual change of cartoons that was perceived differently, and thanks to the manga and anime industry, which have changed everything. At some point, anime fans have increased to watch anime series because of how entertaining they are and have come up with different genres and age groups that can fit all people with different preferences for something to watch.
One of the hottest genres with more fans and is more widely watched than any other genre in the Anime industry is Sexy Anime. In this article, we will talk about the sexiest Anime that have embraced the sexy and proactive side of storytelling. Let's dive into the article and look at the 15 sexiest anime you can watch and never be disappointed. Disclaimer! Any individual not above 18 years old is restricted from reading this article or watching the Anime listed.
---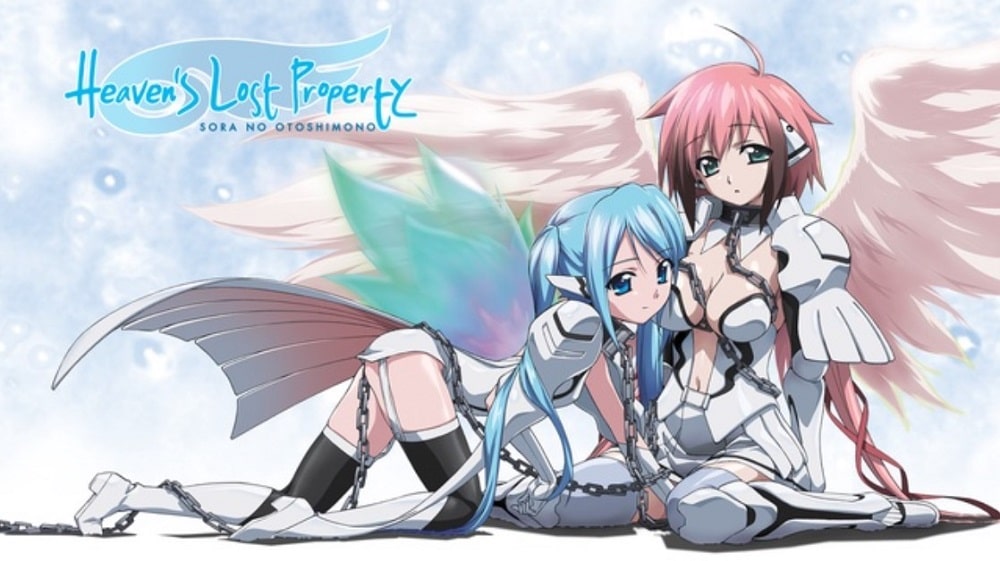 Heaven lost property is an anime that is full of distinctive Japanese humor, also some harem themes. The series combines action, comedy, and tantalizing fan service, where it has various attractive female characters. Tomoki Sakurai, the main character here, usually wakes up with his eyes full of tears after dreaming of an angel falling from the sky. This has been going on ever since he was a kid. On the other hand, Sohara Mitsuki, who has been his best friend since childhood, realizes what Tomoki Sakurai is going through, and he then decides to seek further help from an eccentric sky maniac called Eishirou Sugata. The sky maniac then finds out that the dream of Tomoki is linked to the New World, a floating anomaly that even the scientists have not understood.
Something mysterious happens to Tomoki when Sugata creates free time to meet up with him so that he can witness the secret in the sky. Since that day, Sakurai's peaceful life changed forever due to the falling of a strange girl named Ikaros, who started calling him master.
---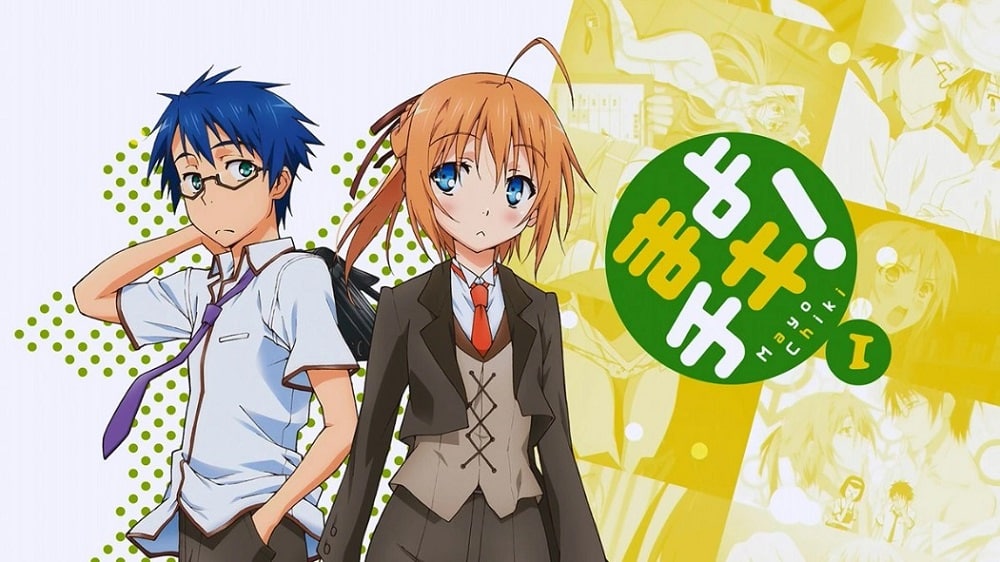 If you love romantic comedies with a hint of ecchi, then Mayo Chiki is the best series you can try to watch. Kinjirou Sakamachi is a boy who is seen to have a strong body that could take not only aggressive kicks but also hard punches. Kinjirou achieves all this simply because his mother and sister love professional wrestling, which inspired him to work on his body. On the other side, he has only one weakness, gynophobia. Gynophobia is the abnormal fear of women. We can see that Kinjirou experiences nose bleeding immediately after a girl touches her. In addition, he sweats a lot, and in some cases, this might lead him to faint. At the end of it all, Kinjirou is finally promised by Kanade to cure the fear of women.
---
Keijo is Japan's very competitive sport with only one set of rules: the participants are only girls. To play the game, all the female participants must stand on round platforms floating in the pool. Every participant aims to knock their opponents with their butts and breasts, which is why the game is loved by many; we have thousands of spectators.
We now encounter a young girl, Nozomi Kaminashi, who has just graduated from high school and wants to join Keijo to help her family financially. Nozomi is an advantageous individual because she is a gifted gymnast. This was proven at her first appearance tournament, where she did her best to emerge as the best competitor. Now as a keijo player, Nozomi realizes that her new career is full of intense competition that might be challenging, not only to her soul but also to her body.
---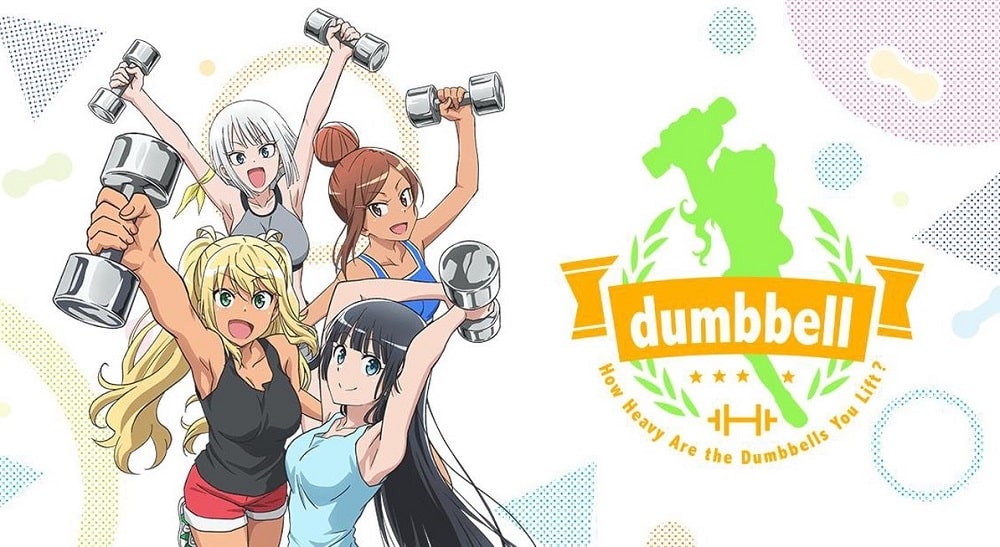 When you first glance at the series, you may think it is a fitness anime, but when you continue to watch, you will find it incorporates a healthy dose of sexiness into the story of the Anime. A high schooler named Hibiki Sakura is confronted by her best friend, Ayaka Uehara, concerning her ever-expanding waistline. Hibiki Sakura has had private exercise fail very severely, and as a result, she is forced to join Silverman Gym, which was recently opened. During her orientation at the gym, she comes across Akemi Souryuuin, the student council president.
The Silverman Gym is famous and full of well-known athletes and world-renowned bodybuilders. Besides that, Akemi, the student council president, is seen to be a muscle fetishist. Upon seeing all that, Akemi decided to take a U-turn and slowly began to leave, but on the way, she was stopped by her gym instructor, Naruzou Machio. And at the end of it all, Hibiki had no other option but to sign up as a new gym member.
---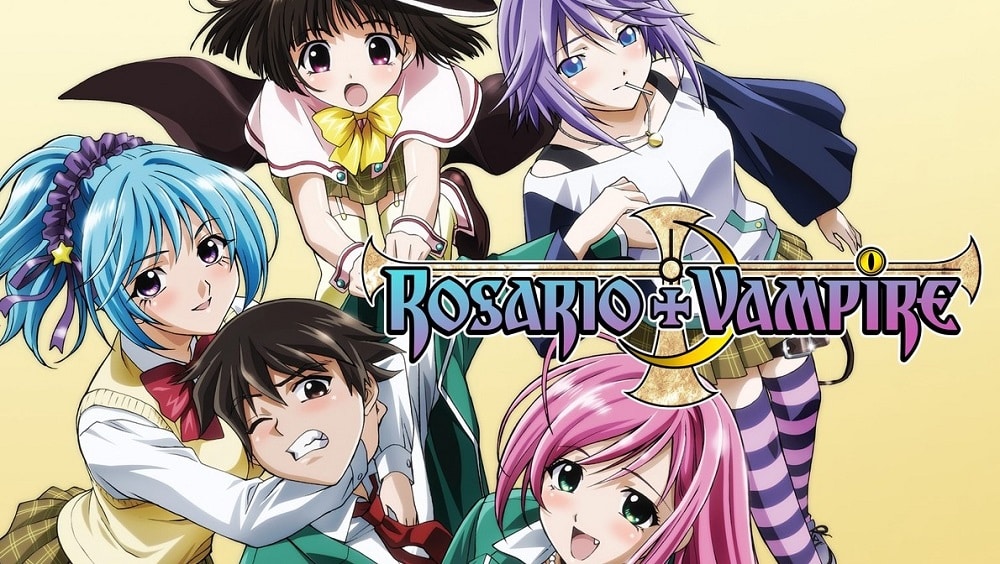 If you love supernatural comedy, then Rosario + Vampire is the Anime for you. It all begins in Youkai Academy, a normal boarding school, but the only difference in the academy is that the pupil's monsters are trying to co-exist with humans. The series has female characters ranging from vampires to succubi, who are alluring and have a touch of seduction. The shocking rule in Youkai Academy is that any human being spotted on the school compound should be executed.
Tsukune Aono is an average teenager and human being, and due to his bad grades, he cannot get any vacancy in any school. Therefore, his parents are forced to secure a chance at Youkai Academy even though it was their last option institution. Upon his arrival, Tsukune Aono came across a beautiful girl on the campus. Her name was Moka Akashiya. But this poor little boy didn't know that Moka was a monster – a vampire.
---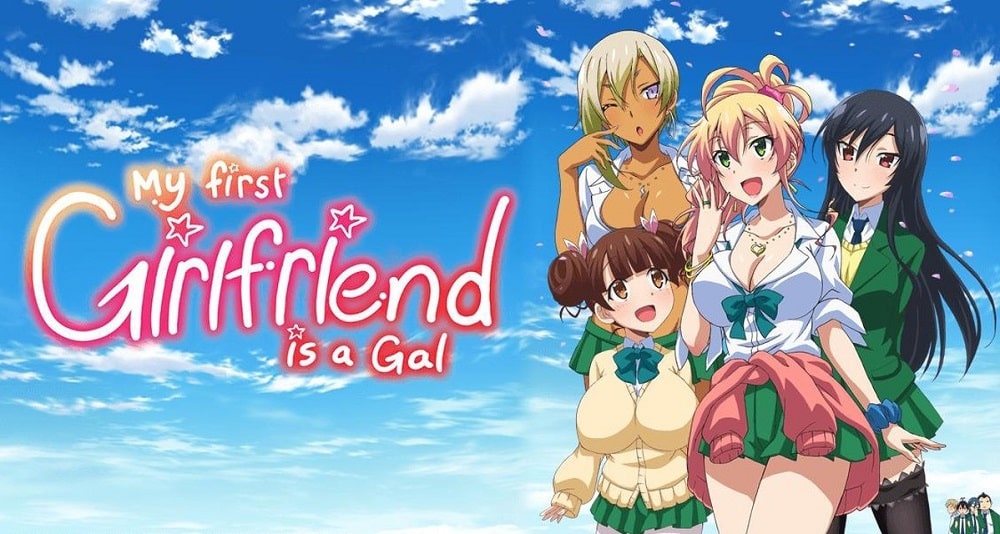 This series explores the life of a young boy called Junichi Hashiba. He is a hopeless virgin, and this is due to a lack of self–confidence and makes him unable to quench his sexual desires. His friends at school knew that, and they were making fun of him. Due to all the peer pressure from his friends, Junichi decides to ask a girl out to prove his friends wrong. Yukana Yame is the name of the girl who Junichi had seduced her. However, the girl is sickened when Junichi begs her persistently. But at the end of it all, Yukana bonds with Junichi, and she finally accepts him as his new boyfriend. This changes the life of Junichi as he now gains the courage to approach any girl he likes in school.
---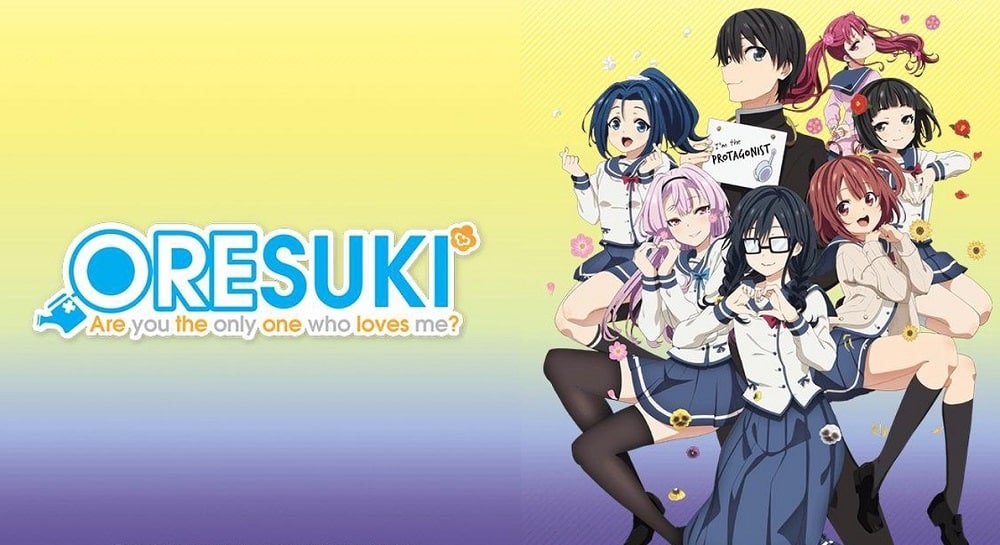 ORESUKI anime is a series that takes the harem genre to another new level which has some comedy. The series talks about a  high school student who sexy and attractive girls surround. It all begins when a high school student called Jouro has two dates over the weekend with two girls, Cosmos on Saturday and Himawari on Sunday. These girls claim to have fallen in love with Sun-chan, who is the best friend to Jouro, so they seek help from Jouro to win the heart of Sun-chan. Jouro had no other option but to accept their requests and agree to help them.
But on the other hand, Jouro tries to make an intelligent move by secretly planning to try and convince Sun-chan to fall deeply in love with one of the two girls and to reward himself with the girl that Sun-chan would have rejected. But to his surprise, Pansy knew his secret personality, and this was a messed up situation since all the five students had to lie about some situations and hence might bring up some misunderstanding.
---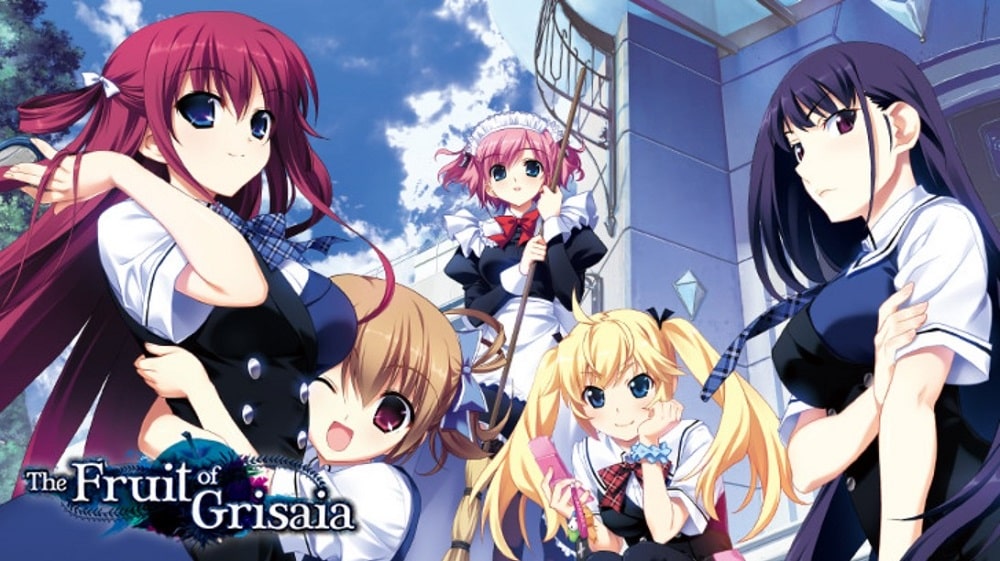 The storyline of this Anime has captivating characters that revolve around drama with moments of intimacy. At Mihama Academy, we meet a student by the name of Yuuji Kazami, who is a new student at that institution. His main agenda in that new school is to have a normal life just like any other student in the high school, but all this is impossible because it's the opposite at Mihama Academy.
Yuuji becomes familiar with five girls at his new school as time passes. He discovered much about the girls, for example, their personalities. Traumatic experiences are the hidden truth about the group of students in the academy, and this is the most important thing he learned from them.
These girls are compared to a fallen fruit that has begun to decay, and it is up to Yuuji to save them from "decaying." But the question is, how can Yuuji save the girls from decaying, yet he cannot save himself?
---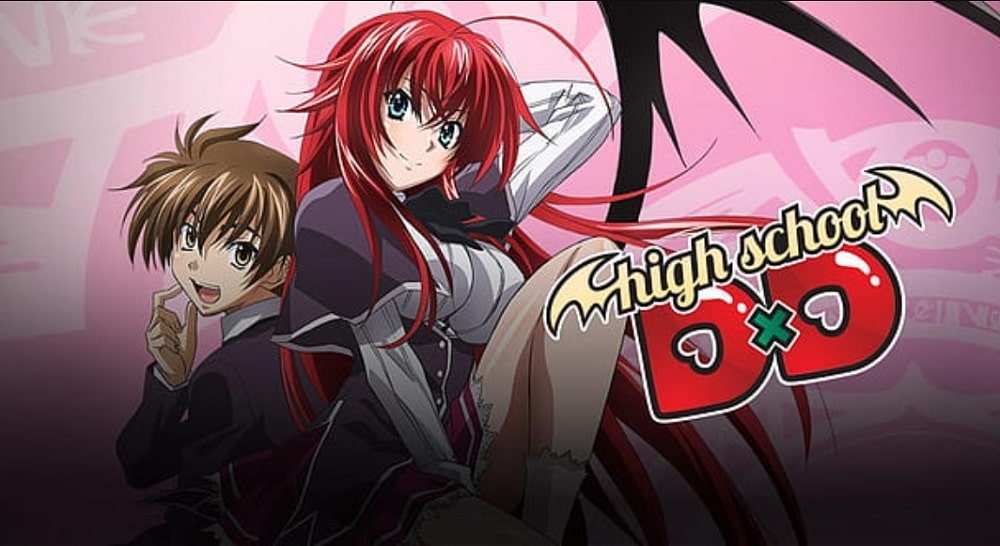 High School DxD is a very popular anime, and besides that, it is a harem anime that is very good with lots of; sexy girls, sensuality, and a depraved student in a relationship with a hot girl. The narrative of Anime has a mix of demons, angels, and sexy female characters.  Issei Hyoudou is a perverted student, and we can see that he is very lazy, looks at women, and always imagines owning a harem one day. All this changes when a beautiful girl asks him out on a date.
---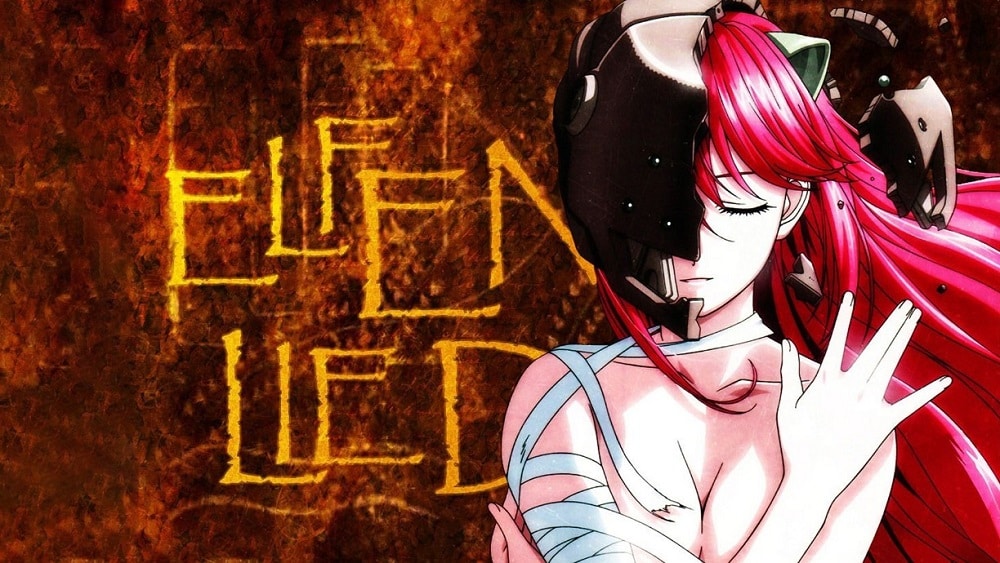 This Anime revolves around Lucy, who is special because she was born with two tiny horns. In addition to that, she also has some invisible hands. All the descriptions of her uniqueness of Lucy triggered the government to use her for specific experiments. Luckily one day, Lucy escaped the government facilities where she was held captive. But in escaping, she got a head injury, leaving her unstable.
On her way, Lucy comes across two college students, Kouta and his cousin Yuka. These two students took Lucy and decided to give her much care so that she could heal. They do not know that their kindness in saving Lucy drugged them to problems with the government.
---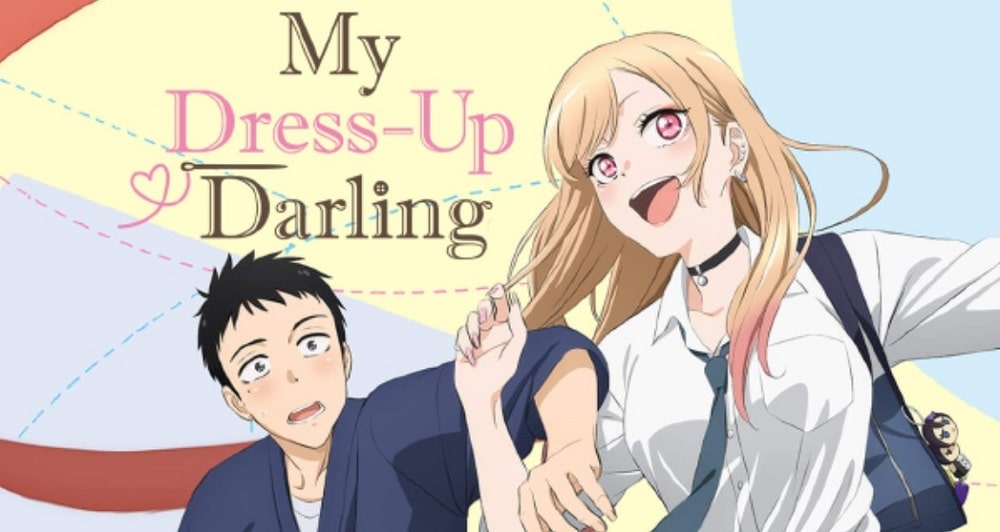 Wakana Gojou is a high school student who is very different from all the other students. He is very different because of his secret hobby of sewing some clothes for the dolls he owns. He fears that when his friends discover his hobby, they might make fun of him, so he keeps all this a secret. Unlike normal teenagers who spend most of their time with pop culture, Wakana spends most of his time perfecting his hobby, thus making him happy. He has only one goal, to be an expert in making the hina dolls.
Later on, Wakana comes across a very pretty girl in her school known as Kitagawa. These two individuals have similarities; they love spending most of their time with their sewing machines. But their only differences are that Kitagawa has fewer skills in using the sewing machine compared to Wakana. The moment Kitagawa knew Wakana was an expert in using the sewing machine, she immediately sought help from Wakana.
Finally, we see that the two work together in several outfits, one after the other. As a result, their bond grows stronger every day, and they end up being so close.
---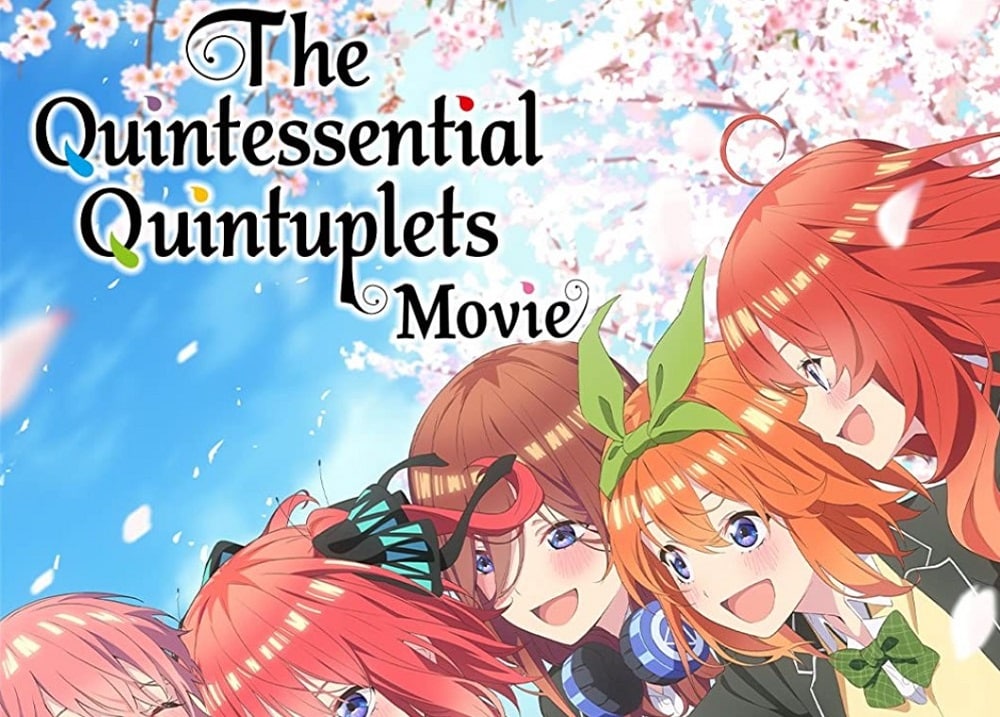 If I were to choose an anime series that is romantic and very funny, I'd go for The Quintessential Quintuplets. This Anime is all about a high school student named Futaro Uesengi, who we see is given a job as a tutor of the Nakano Quintuplets. We later see that the quintuplets sisters have very different characters, and the only job that Futaro has is to ensure that these girls have passed their exams and joined the university.
The problem comes in here when Futaro develops feeling for one of the sisters. So Futaro has another task of figuring out how that girl will fall in love with him and keep their relationship a secret.
---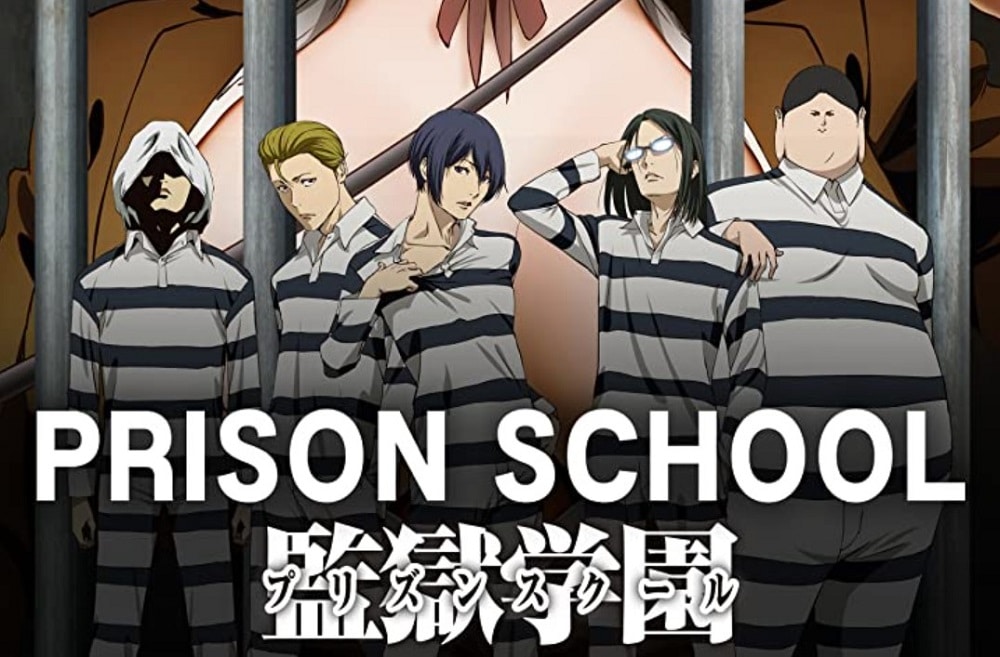 If you are looking for a funny and sensual anime meant for only adults, then Prison School is what you need. The story takes place in an all-girls school, Hachimitsu Private Academy. For the first time in history, the academy decided to allow the admission of boys to the academy. Now the population of girls is more than the boys, which frightens most boys to interact with the girls. As a result, the boys came up with an idea to peep the girls during the bath. But unfortunately, their plan was unsuccessful since the underground student council knew their plan, and immediately, the boys were sent to the school prison for a whole month as a punishment.
At the prison, the boy's struggle in the harsh environment is a sign of a test of their desires and friendship.
---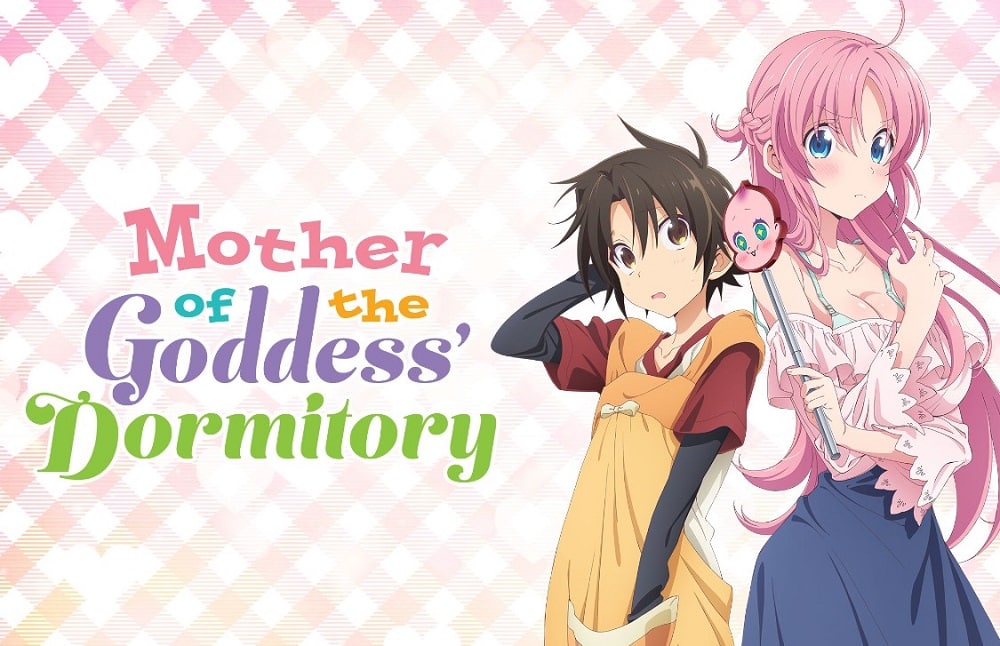 This is one of the sexy Anime that has no extreme erotic scenes. It all begins with Koushi Nagumo, whose life suddenly becomes miserable immediately after his father leaves him, and at the end of it all, he begins to live in the streets. However, luck is on his side when Mineru Wachi, a student, saves him by finding him a job as a mother in the dormitory. Temptations come in when the dormitory is full of hot girls who are not shy to undress or even shower in the presence of Koushi.
---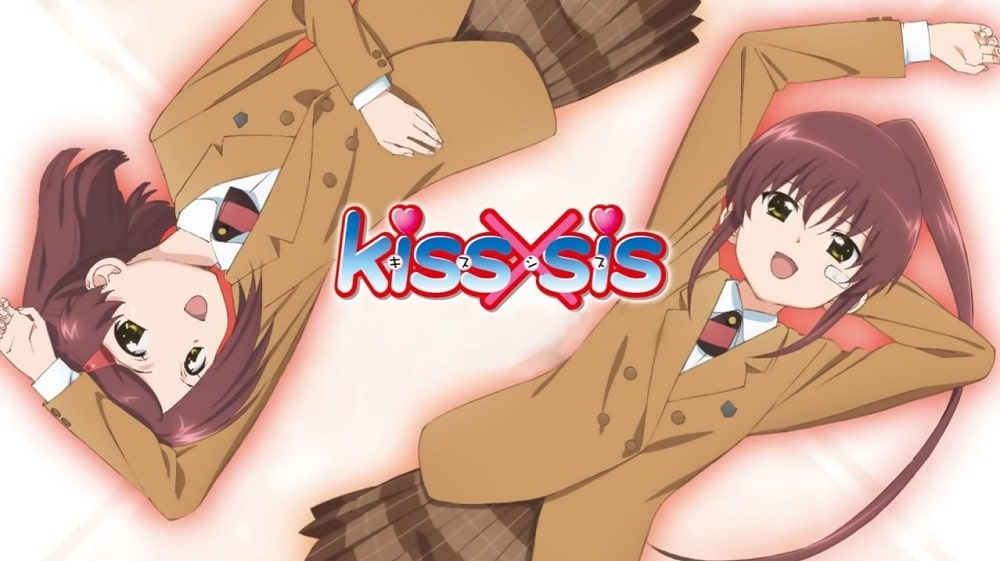 This is an epic anime that is funny and an Anime that will make you blush when you go through the whole series. Keita Suminoe, the main character here, can get a foster mother who decides to take care of Keita Suminoe. Her new mother, on the other side, has two beautiful young daughters named Ako and Riko, and automatically, these two girls become the step-sister of Keita Suminoe. As time went by, Ako and Riko began to undergo some emotional and physical changes that were admirable by everyone, and this was due to their transition period to their teenage life. As a result, the relationship between Keita Suminoe and Ako and Riko went beyond sisterly love. Now and then, Keita gets into a lustful and embarrassing situation, which becomes fun for her.