Are you a crypto trader looking for how to automate your trading strategies? Then you are on the right page. The article below describes some of the best crypto trading bots in the market you can use.
The popularity of cryptocurrency trading has recently surpassed that of conventional forex trading. The purchasing and selling of digital assets have seen their fair share of investors as the world of digital currencies has developed. Technologies that automate the trading of these digital assets have also increased and encouraged the participation of many people in the cryptocurrency trading industry, making things more exciting. Therefore, whether you are a beginner or an experienced trader in the cryptocurrency market, you may have heard of or come across crypto trading bots in one way or another.
You can automate your trading strategies with a cryptocurrency trading bot. They operate as computer programs that generate and execute buy and sell orders to exchanges in accordance with the guidelines of a predetermined trading strategy. It should be noted that cryptocurrency trading bots allow trading based on data and trends rather than irrational feelings. In the end, this assists you in lowering risks and gives you an advantage over manual traders. You might also find it interesting that these bots account for more than 90% of all cryptocurrency day trading nowadays. Nevertheless, several emerging platforms offer automated trading.
We'll show you some of the most well-liked cryptocurrency trading bots in this post, along with some potential uses. Let's get started right now without further ado.
---
1. Pionex — Best Free Trading Bots for Crypto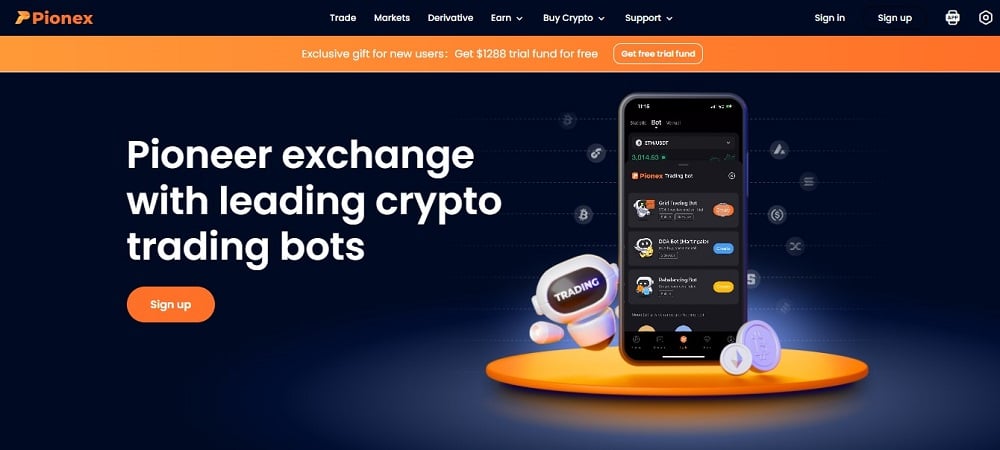 Pionex combines a cryptocurrency exchange with a platform for the automated trading of cryptocurrencies. Users can automate their trading on Pionex 24 hours a day, 7 days per week, without constantly monitoring the markets. In other words, they have the automatic ability to buy cryptocurrency assets at a cheap price and sell them at a high price. One of Pionex's additional advantages is that practically all your trades will only cost you a flat 0.5% fee, thanks to its free trading bots. Because one of the key exchanges it utilizes is Binance, it also supports a broad range of cryptocurrency coins and tokens. Pionex features free cryptocurrency trading bots, but you cannot trade one cryptocurrency for another on the platform, which can be very difficult for beginning cryptocurrency users.
---
2. 3Commas — Good Crypto Bots for Trading and Crypto Signals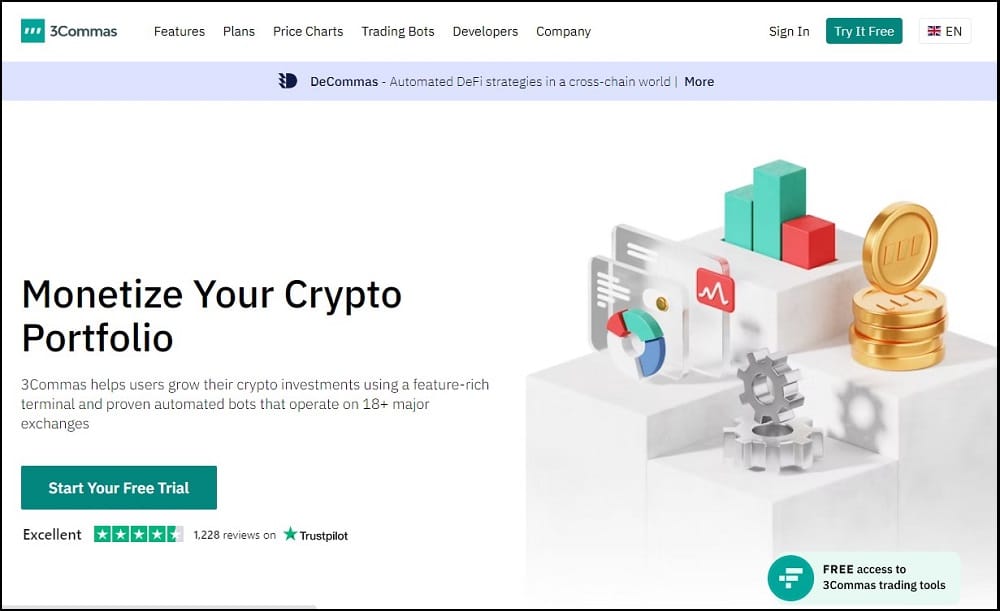 3Commas is another user-friendly trading bot platform. One of the top cryptocurrency trading bots is the 3Commas trading terminal. You would only need to set the buy and sell prices to execute a trade if it could constantly be done automatically. In general, the bot assists in profit-taking and automatically halts losing. Additionally, 3Commas offers a HODL bot that automatically purchases bitcoins at discount rates and holds them later. The platform allows users to create automatic trading bots on 22 different cryptocurrency exchanges. This allows you to implement dollar-cost averaging tactics and build a strategy using more than 20 trade indicators. Perhaps you could test out the free plan and the reasonably priced paid options.
---
3. Bitsgap — The Best for Arbitrage Across Multiple Crypto Exchanges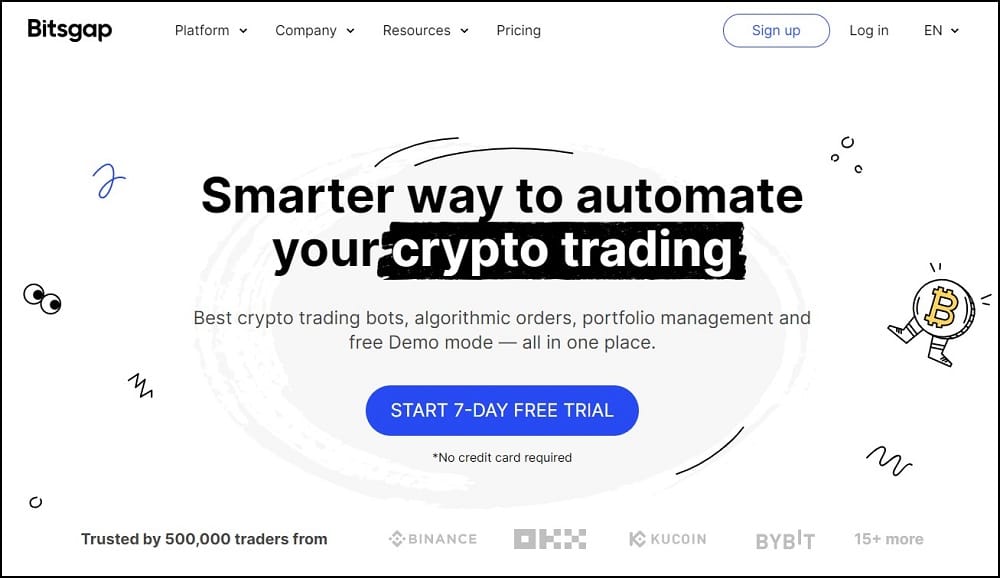 Bitsgap is a completely automated, round-the-clock cryptocurrency trading bot. Every time the price fluctuates, the platform's algorithm is built to maximize profit from purchasing cheap and selling high. You can connect to more than 25 cryptocurrency exchanges using the Bitsgap trading bot to conduct trades. You get a 14-day free trial as a new user, and you may register or log in using your Google or Facebook accounts. The analysis performed by this program on up to 10,000+ cryptocurrency pairs can identify currencies with the shortest potential. The Bitsgap futures trading bot, on the other hand, very recently went live and daily initiated and closed hundreds of minor positions.
---
4. Cornix — Largest Crypto Signal Provider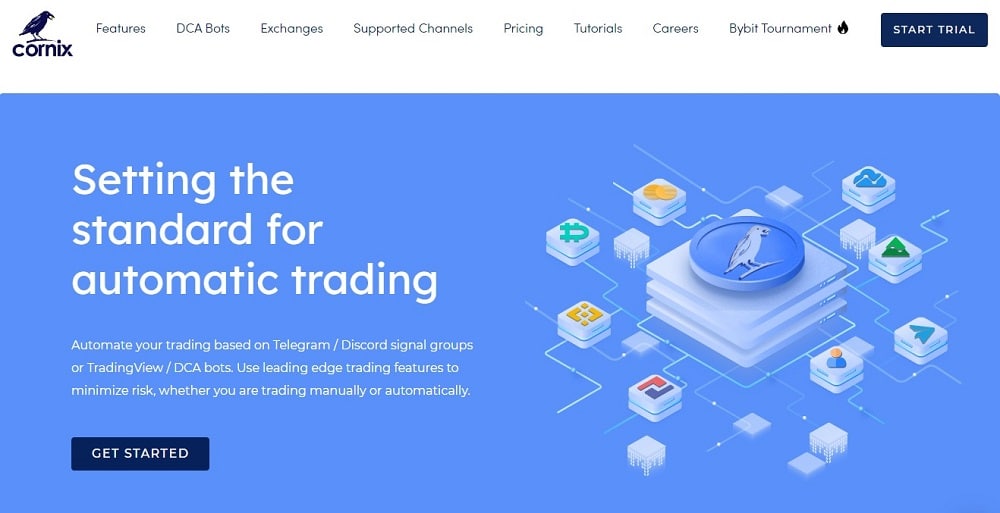 The Cornix trading bot allows you to automate Telegram-based crypto signals and is one of the top automated crypto trading platforms. You may analyze, manage, and examine the history and go in-depth on the risk-to-reward ratios of your trade with Cornix. Additionally, it provides TradingView notifications tailored to your trading approach. The largest crypto signal suppliers are found at Cornix, and their customer service is regarded as the best in the business. Cornix gives you a chance to monitor the performance of your portfolio, examine the distribution of your assets across several exchanges, and learn the current market price of currencies.
---
5. Shrimpy — The Social Trading Platform for Bitcoin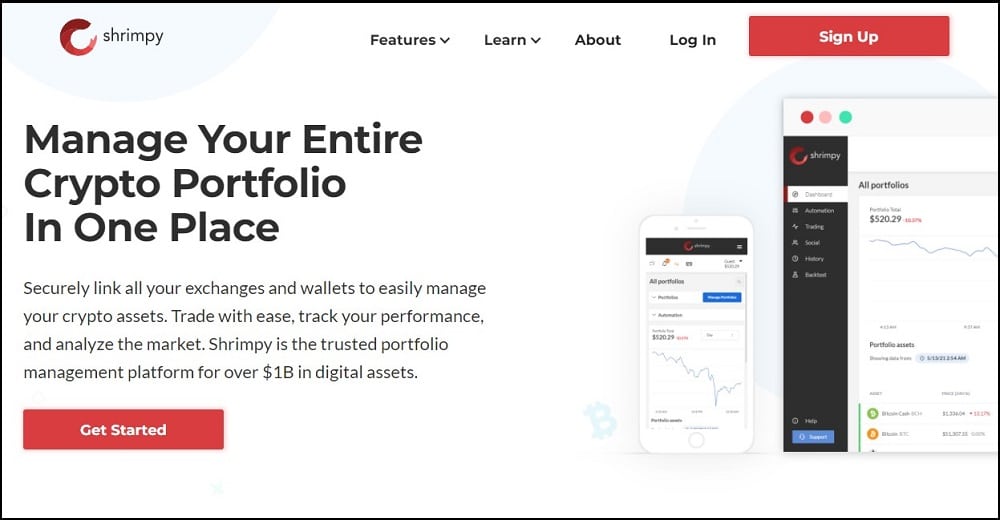 Consequently, Shrimpy executes a small number of trades each day. It's a wonderful choice for a holder. Shrimpy is concentrated on managing long-term portfolios. The nice part of this is that while you are holding the coins, it rebalances your portfolio. However, Shrimpy offers support for more than ten cryptocurrency exchanges, including Bittrex, Bittrex Global, CEX.io, Coinbase Pro, OKX, Poloniex, and others. However, as a beginner, you might first need some advice. This is made possible by Shrimpy's copy trading feature, which enables novice traders to mimic the moves of more seasoned ones. Shrimpy Bot is a premium cryptocurrency trading bot service; there are no free accounts available, and the Starter Plan subscription costs $15 per month.
---
6. Quadency — Great for Backtesting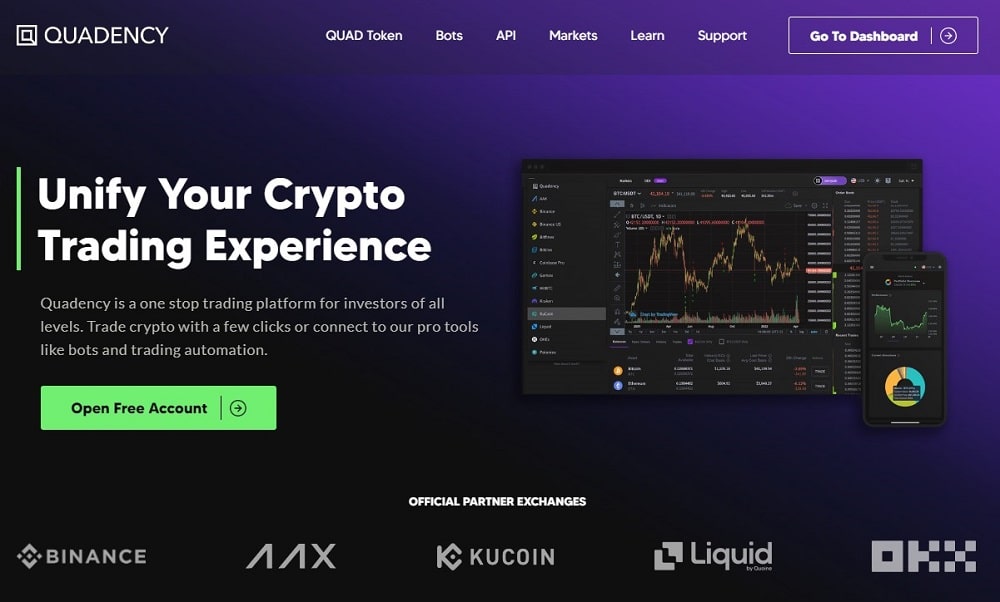 A multi-exchange cryptocurrency trading and automation platform called Quadency has a ton of built-in bots for both new and experienced crypto traders. Backtesting is one of the most coveted features of the Quadency trading bot, a cryptocurrency trading bot that supports exchanges like KuCoin, Liquid, OKEx, Binance, and Bittrex. Using this tool, you may backtest your tactics using facts and statistics rather than winging them. You can develop strategies on Tradingview and execute them on your broker or exchange account by using the Quadency trading bot. Additionally, the platform offers several features, including the option to program your trading strategy in Python and easy pre-built trading bots for beginners.
---
7. Coinrule – Top Bot for Advanced Trading Indicators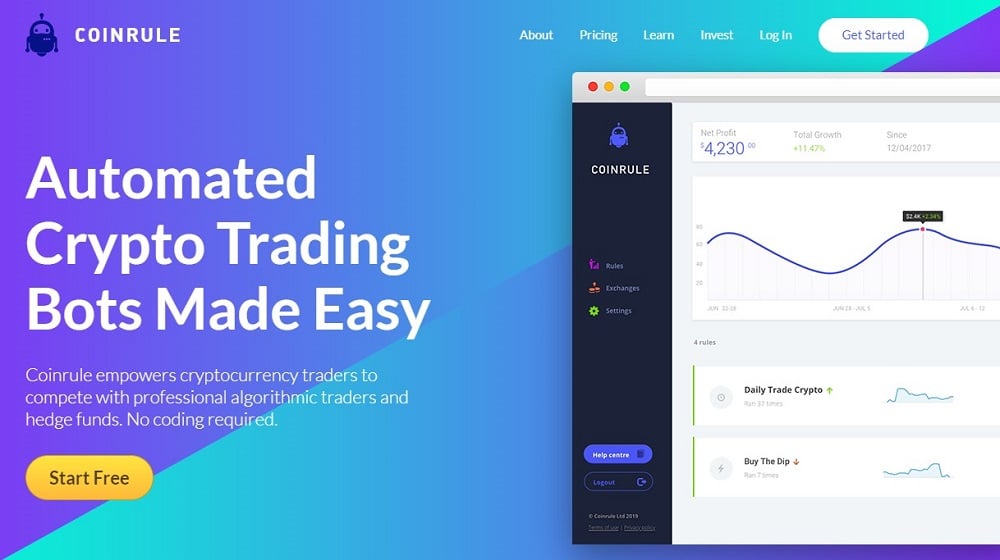 A cryptocurrency trading bot platform called Coinrule was established in the United Kingdom in 2018. As it is, Coinrule is a user-friendly automated trading bot platform that caters to both seasoned and inexperienced cryptocurrency traders. Additionally, Coinrule offers a few features that set it apart from other crypto trading bot platforms on the market. One of these features might be a fantastic user interface that is easy to use for people who are not familiar with crypto trading bots. They offer a risk-free way for users to sign up for a free account. They are also very clear about their security measures to protect their users. However, the platform doesn't have as many features as some of the other competing trading bots.
---
8. HaasOnline — Best Bot for Day Traders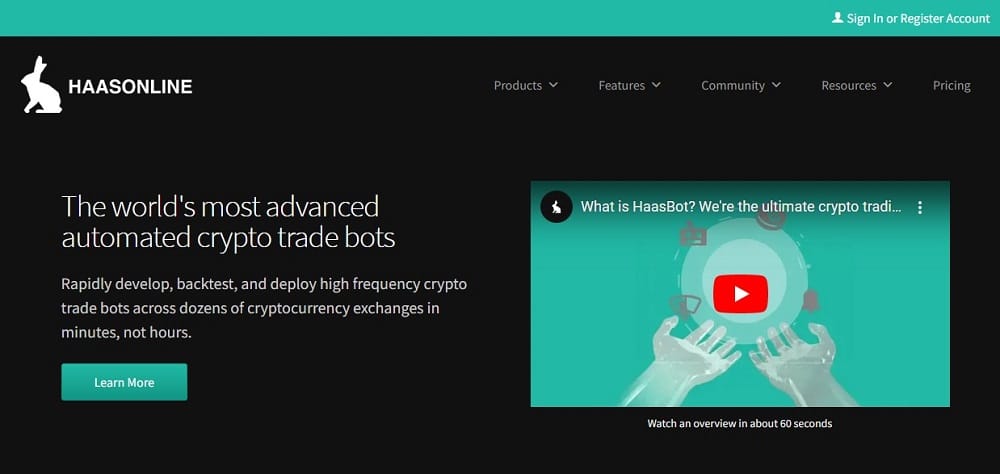 One of the oldest trading bots in the ecosystem of cryptocurrency trading bots. It is a well-known trading bot used by seasoned traders who come from the stock and FX markets and want to maximize trading effectiveness and profitability. Users can completely design, test, and improve trading strategies using the HaasScript programming language. This implies that you may create even the most complicated trading strategies from scratch. Use numerous trading tactics like scalping, backtesting, paper trading, dollar-cost averaging, arbitrages, and others with HaasOnline's more than 15 bespoke bots. Through specialized apps, the platform supports the Android and iOS operating systems. HaasOnline is available on exchanges like Binance, Binance.US, Bitstamp, etc.
---
9. CryptoHero – Best Value-for-Money Bot with Powerful Features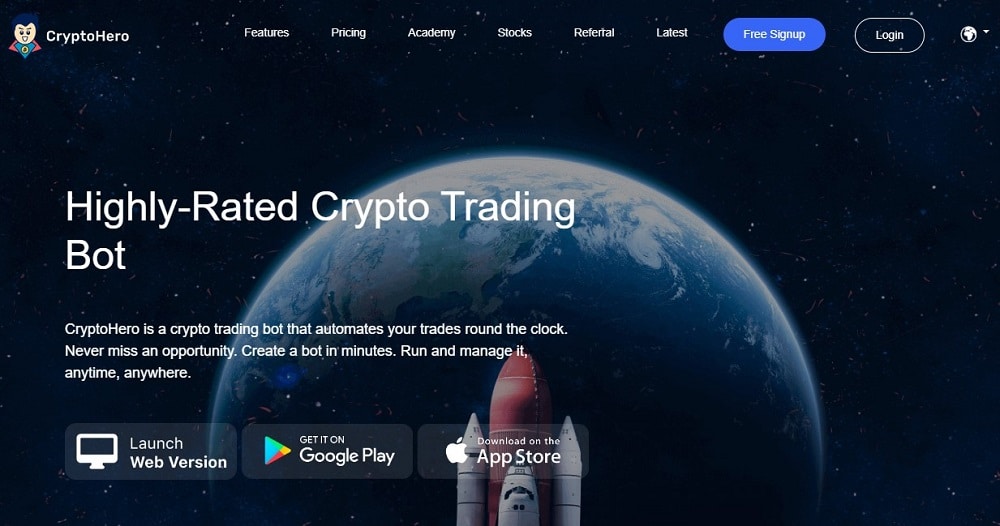 Some of the best cryptocurrency trading bots available today have excellent features that are valuable. I was one of those CryptoHeroes. Trusted cryptocurrency trading bot CryptoHero has features appropriate for both beginning and experienced traders. You may automate your trades immediately from your phone with CryptoHero trading bots without knowing any code. It provides a wide variety of bots that let traders profit in bull, bear, and range-bound markets. Additionally, CryptoHero never discloses user data to any exchanges without their consent. It has a bot marketplace where traders with experience can buy tested bots. So novice users might opt to use those bots with ease. Another feature offered by CryptoHero is an incredibly quick backtest, which enables customers to assess the efficacy of the tactics.
---
10. Trality – Best for Python and Building Bots for Selling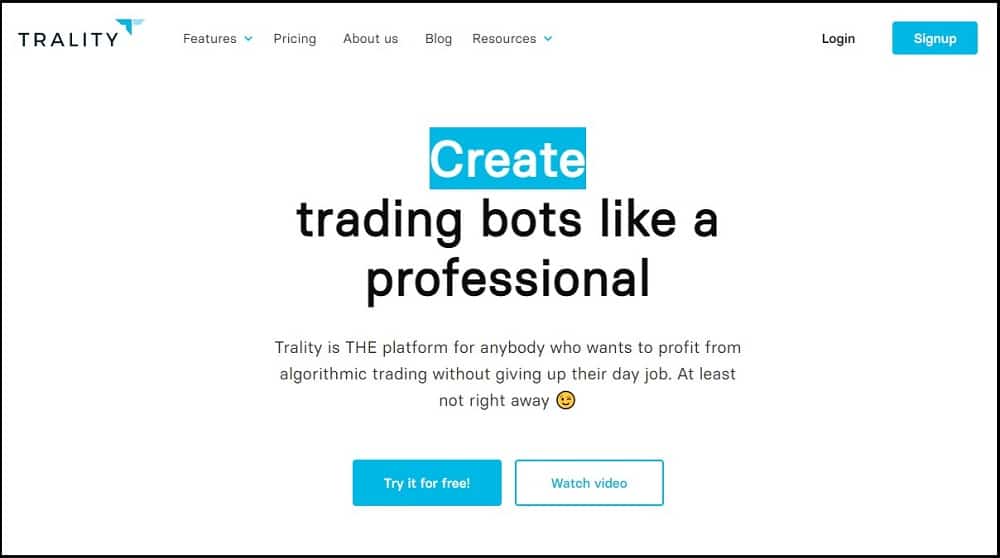 It is a platform that provides simple tools for creating bots. It makes use of an intuitive code editor. We can describe it as a simple drag-and-drop tool for creating bots. Trality's robust Python API is what truly sets it apart. It enables traders to create bots using this well-known language and libraries. Trality lets you create selling trading methods or employ bots to trade cryptocurrency on several markets. Detailed documentation and easy-to-use Python integration, however, make complex bot building more transparent. It's a platform for Python experts, but you can still create a trading algorithm using the Rule Builder tool if you don't know how to code. Users can enjoy backtesting strategies and paper trading with its mobile app.
---
11. Kryll.io — Easy-to-Use Interface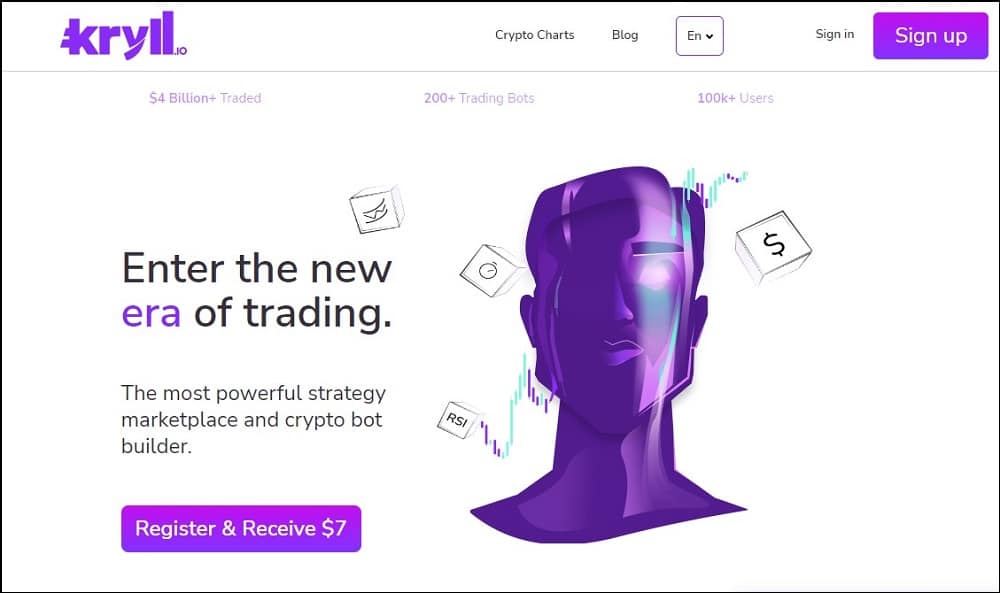 Founded in 2017, Kryll.io, an innovative French project, is a crypto trading bot that helps you create a strategy without any technical skills. No need to stay in front of your computer to trade. Strategies are hosted in the cloud and operate 24/7. The interface is perfect and easy to learn. The application also connects directly with exchanges without needing API approval rights. The Kryll.io application can be used on tablets or smartphones. You can test the platform for free. This allows you to practice creating strategies and beta-testing them without spending a cent. KRL tokens are used to fund the strategy when you run it live. Using Kryll, via the implementation of TradingBot, will help you by taking positions on exchange platforms like Binance, Kucoin, Bittrex, etc.
---
12. Bitsleader – Great for Future and Spot Trading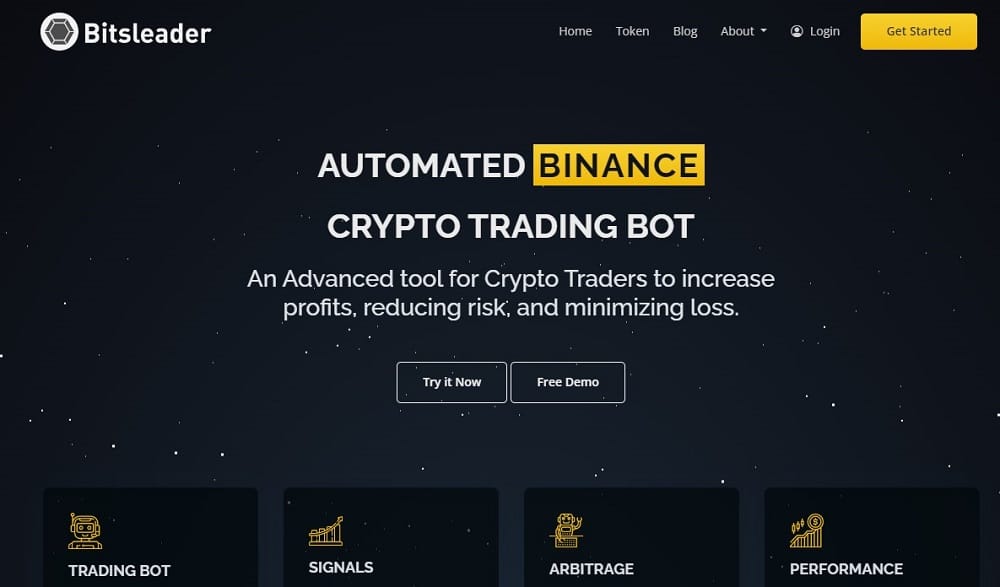 The Bitsleader bot is an always-on, fully automated cryptocurrency trader. It is an "emotionless crypto trading bot" that helps your portfolio's capital grow. Bitsleader wants to offer traders a positive environment, especially for those who lack time to monitor their accounts. You can backtest the bots or evaluate their demo mode performance before making any real investments. You can see from the outcomes how the bot will respond to gains and losses. For spot and futures trading, it is self-hosted and simple to use. You will have at least 2 bitcoins within a year, thanks to the Bitsleader portfolio management tool. Which is still far preferable to carrying coins.
---
13. Gunbot – Best for Day Trading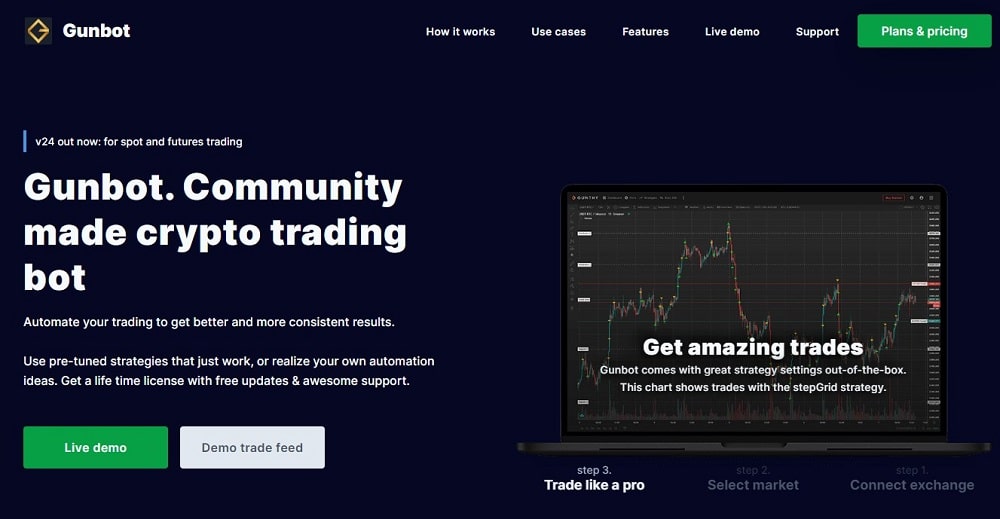 Gunbot is a well-known cryptocurrency trading bot that enables automated trading of a wide range of cryptocurrency market pairs. GunBot, in contrast to many other trading bots, is not a cloud service you can access through your browser. It is software that you must set up and install. Popular operating systems, including Windows, macOS, Linux, and Raspberry Pi can all run it. If you're ready to pay the price to overcome the learning curve, Gunbot has a ton of capabilities but isn't exactly user-friendly. In contrast to many other crypto trading bots, GunBot is a unique cryptocurrency trading bot in terms of pricing because it is not offered by the company directly but rather through resellers.
---
14. Zignaly – Best for Copy Trading and Building Bots from Scratch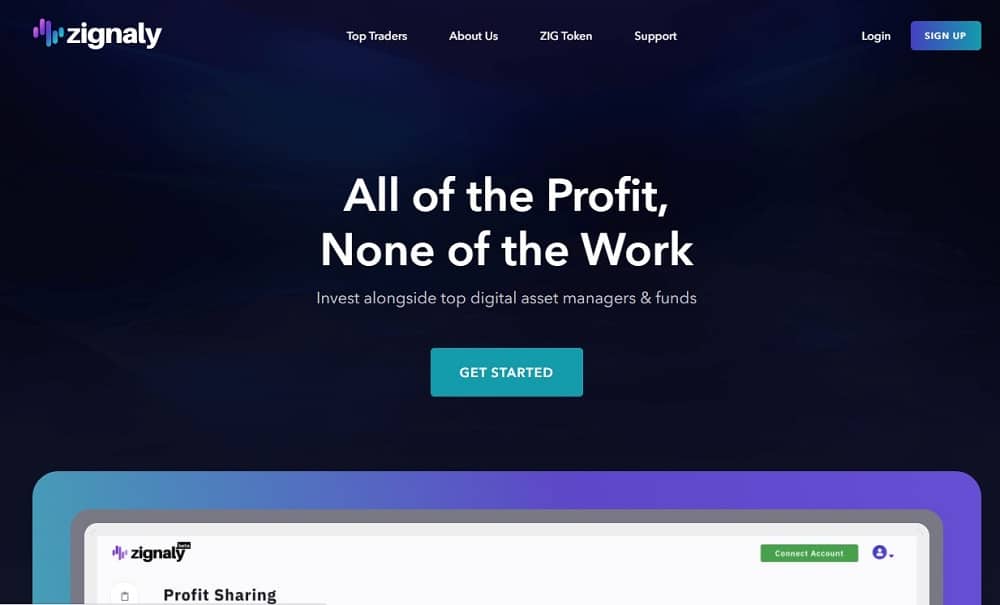 One of the best cryptocurrency trading bots is Zignaly because it is free to use and doesn't reduce profits. It is a trading platform that enables automated trading with third-party cryptocurrency signal providers. For those just entering the world of trading cryptocurrency bots, it is a fantastic option. Zignaly has a reputation for producing top-notch results in copy trading and bot development. You may quickly connect to a TradingView account using the platform. This cryptocurrency trading bot allows you to create your trading strategy from scratch or use pre-existing ones, despite its relative youth. Eight additional cryptocurrency exchanges.
---
15. Botcrypto — Simple Bitcoin Trading Bot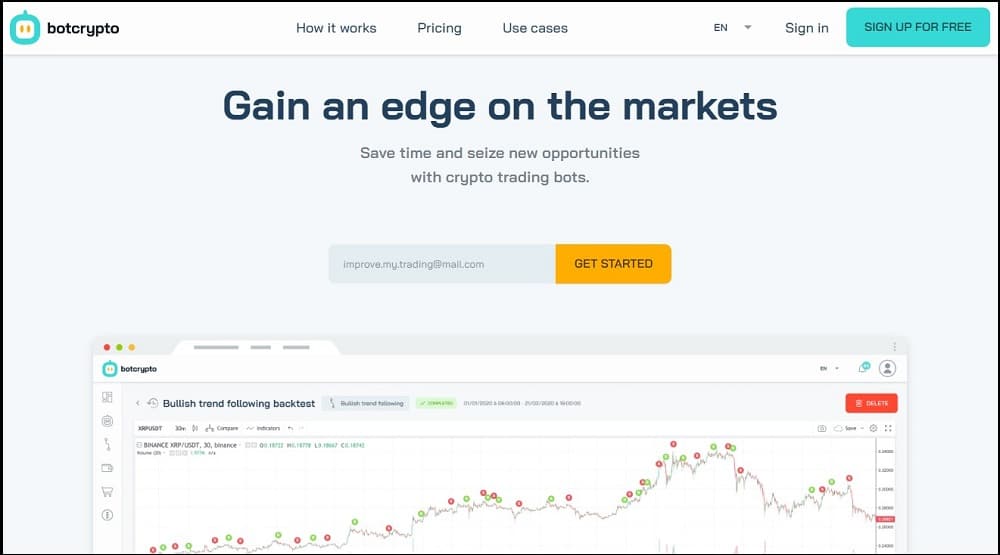 Botcrypto is a cloud-based tool for crypto trading automation targeted at retail traders. It's a useful platform for anyone who wants to customize trading bots. You can integrate more than 20 technical indicators (RSI, MACD, Moving Averages, etc.) with your strategy using its user-friendly drag-and-drop interface. Utilizing our 100% visual editor, express your ideas and develop your strategy. There is no need for code. Additionally, you can use immediate backtests on more than three years' worth of data and real-time simulations to verify your strategy. You can develop trading bots that will operate around the clock when backtesting has produced encouraging results. A TradingView widget is also available, which displays the operations your bot is carrying out in real-time.
---
16. Mudrex  — Good Trading Bot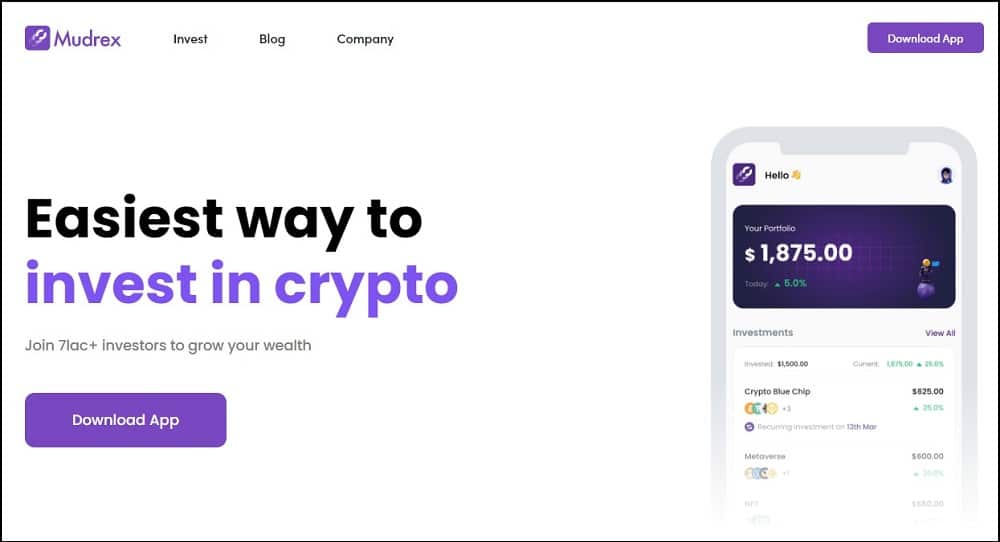 Founded in 2017, Mudrex is a cryptocurrency trading bot with headquarters in San Francisco. It wasn't operational until the community that supported it updated its product in 2019. One of the greatest free cryptocurrency trading bots, it helps you to create a straightforward trading strategy, which finally enables you to distinguish between good and bad investments with ease. Users are given two alternatives to automate their transactions with Mudrex, which has a philosophy of turning speculative cryptocurrency trading from "gambling" to "investment." The first is Mudrex Invest, a cloud-based trading platform (an investing platform). Mudrex is an online trading platform that allows you to buy and create your trading strategies.
---
17. Margin.de — Good for Beginners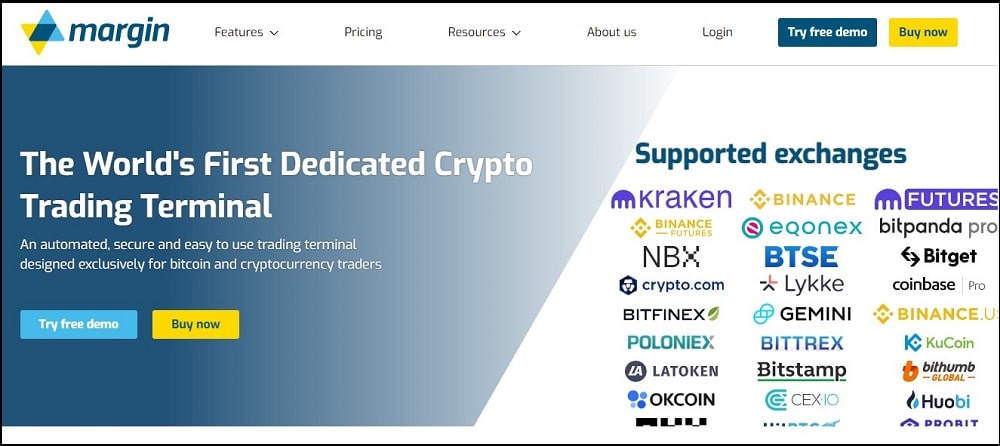 Another robust cryptocurrency trading bot site, Margin.de, provides customers with a downloadable application that they can customize with various buying and selling techniques. Margin.de made sure to cater to beginners. Their drag-and-drop functionality, or "visual trading," simplifies everything. Users can choose from four different bots on Margin to employ during trading. The EMA crossover bot, the Bollinger band bot, the Ping Pong bot, and the Margin Maker bot are examples of these bots. With a hybrid pricing strategy, Margin.de provides both monthly and yearly subscriptions. And for those prepared to pay once and for all, there is a lifetime license. With a free 7-day trial edition, you may test out Margin.de. With the help of margin.de, trading decisions can be made rationally.
---
18. Cryptohopper — Best for Copy Trading and Fixed Fee Option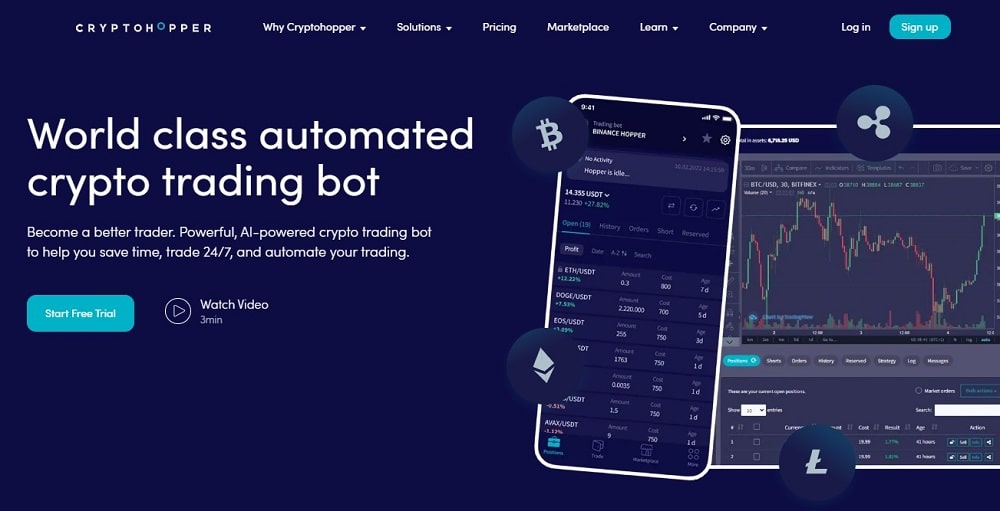 The crypto-bot trading platform Cryptohopper was created with novice and seasoned traders in mind. It functions with more than 100 tokens on 15 exchanges. Beginners can access a multitude of instructional materials, sample documents, and signals, while experts can create and test their tactics. By doing this, you'll avoid missing a price pump or being caught in a downturn. The Dollar Cost Averaging (DCA) bot is one component that makes this possible. By regularly purchasing assets at various prices, this bot gives you a decent average purchase price. Mirror trading, which enables beginners to imitate experienced traders' moves, is another crucial element. Allowing them to gain if their mentor gains, provided they agree to learn throughout the process.
---
19. KuCoin — Crypto Trading Bots for Newbies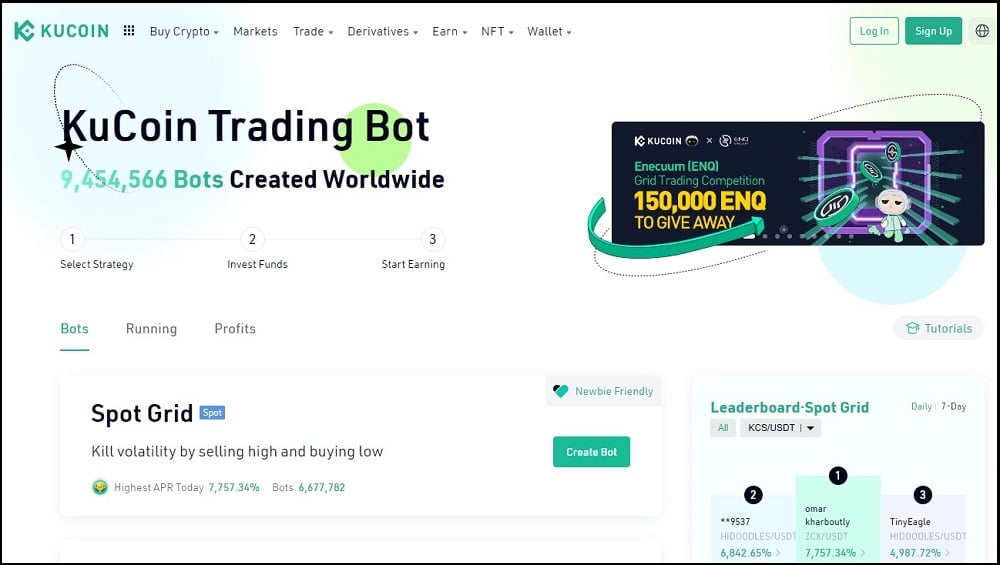 Everyone is familiar with KuCoin as a very secure and user-friendly cryptocurrency exchange. Nevertheless, KuCoin comes with a few built-in trading bots, including Grid bots for the spot and futures markets, as well as a DCA bot. KuCoin debuted its trading bot in early 2021. It was introduced with the three basic functionalities listed above, along with the assurance that additional features will follow. By giving it a total of six fundamental traits, they have honored their word. The KuCoin bot, however, relies on an app (currently for mobile devices only). Install it, run it, and start investing are all that is needed from you.
---
20. Superalgos — An open-Source Crypto Trading Bot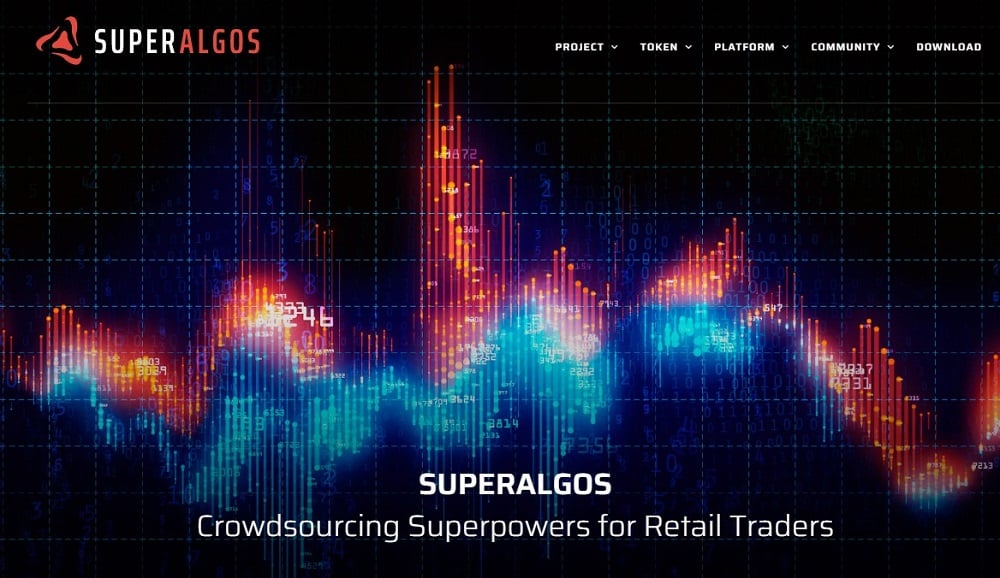 Superalgos is a platform for cryptocurrency trading bots that aims to combine all the necessary components to provide trading intelligence. Maximizing the value of information and developing clever plans are made possible by this integration into a single, all-encompassing platform. It combines every essential element of cryptocurrency trading automation into a visual coding environment. Many users opt for Superalgos to create complex cryptocurrency trading bots. It is primarily intended for users seeking reliable, adaptable, and strong tools. The fact that it is open source, allowing for individual code contributions, is important to mention. Users are permitted to use the free social trading apps, free signals, and cryptocurrency bots that other traders have set up to imitate their trades.
---
21. SmithBot — An AI Crypto Trading Bot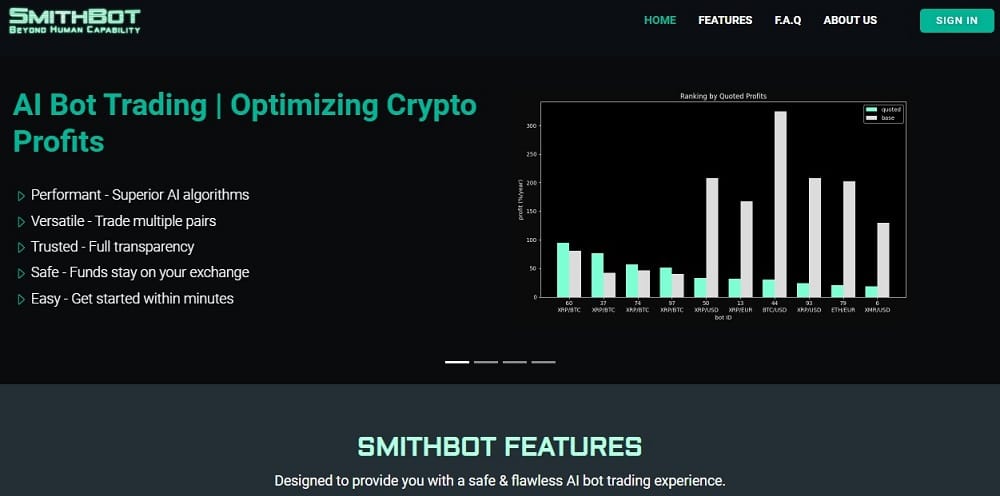 SmithBot is designed to provide a safe and flawless AI bot trading experience. SmithBot opens the unlimited possibility of artificial intelligence for trading cryptocurrency assets for everyone. With their bots, you can understand complex and hidden patterns and never miss a trade. You can set it up on almost any device. SmithBot is an easy-to-use, well-documented crypto trading bot. This training offers advanced AI crypto trading bots for everyone, whether you are a newbie or an experienced trader. You can go ahead and try SmithBot with a free demo account and explore their bots.
---
22. TradeSanta  — Good for Trading Futures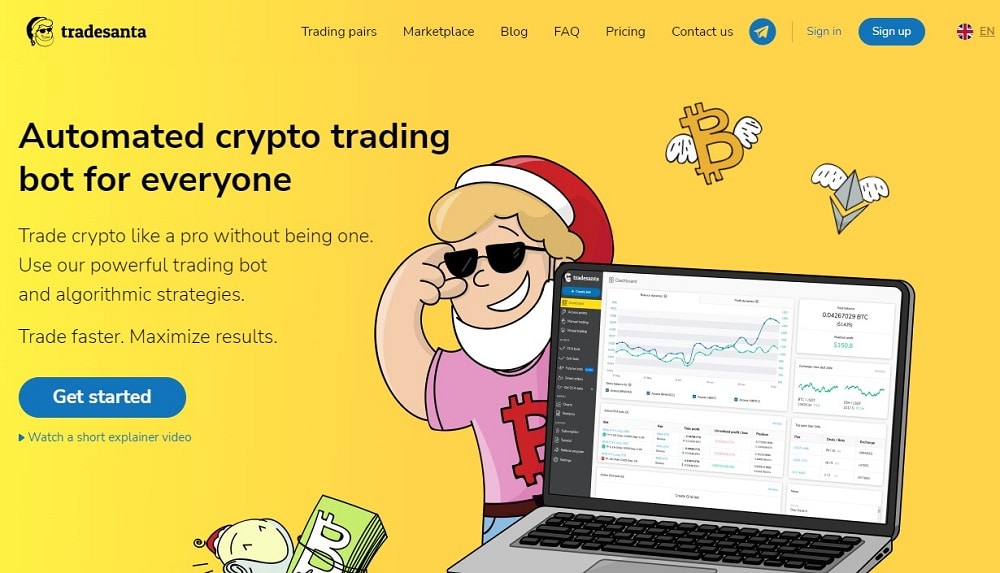 With TradeSanta's cryptocurrency trading software, you may trade cryptocurrencies around the clock using automated investment tools without having to approach it like a full-time job. This is a one-stop shop for trading everything cryptocurrency, whether by hand or through crypto bots. The platform's layout enables you to use indicators like RSI, which you can learn to use to place orders from various exchanges. Grid, DCA, and Futures bots are among the available bots; the latter enables you to trade cryptocurrency futures (which may not be entirely suitable for an absolute beginner). Additionally, you can use the site with practice money in a demo account before making real orders.
---
23. Catalyst Enigma — A Good Crypto Platform for Strategy Research
A software called The Enigma Catalyst allows anyone to create a cryptocurrency hedge fund. Quantitative traders can develop, test, and perfect investing strategies using Catalyst's research tools and data on the cryptocurrency market. It makes it simple to formulate and backtest trading strategies using past data. Their trading bots offer analytics and insights into the effectiveness of a particular approach. Additionally, it offers live trading of digital assets, initially on four exchanges (Binance, Bitfinex, Bittrex, and Poloniex), with the addition of other exchanges in the future. There are two main parts of the catalyst. They have a platform for building quants called the quant-trading platform. The ability to grasp trading techniques developed using pertinent crypto-financial data is aided by this. (The first data sets are produced).
---
24. Botsfolio – Good for Risk Management Intelligence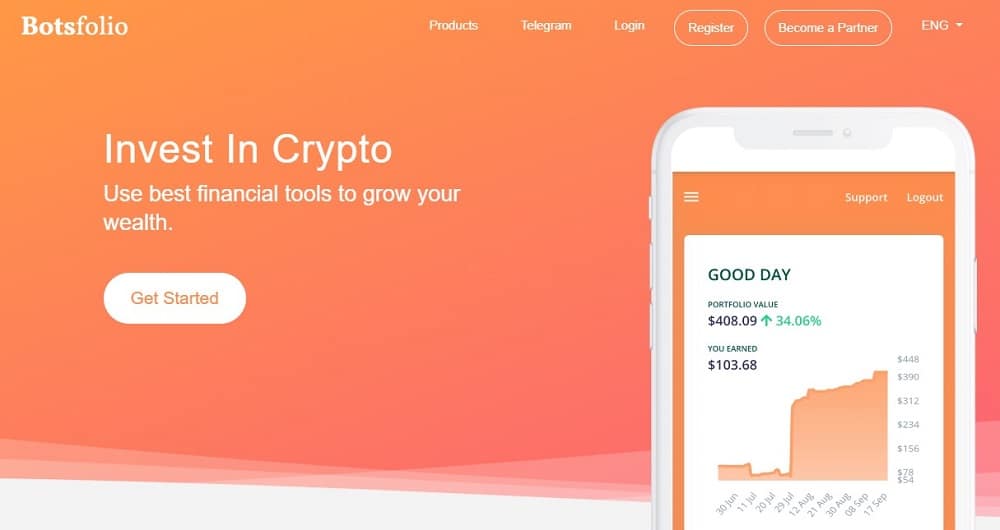 No prior trading knowledge or expertise is necessary when using Botsfolio. By linking a crypto exchange account and configuring your investing strategy, Botsfolio enables you to make financial investments in cryptocurrencies. On the dashboard, you may then monitor your trading activity and your gains or losses. When these coins dip, Botsfolio will keep track of them and buy them for you. Cryptocurrency exchanges like Binance, OKx, and Coinbase Pro, offer automated trading. Through API keys, they are connected. An additional feature of Botsfolio is a subscription to Telegram for community and support. Additionally, it accepted Bitcoin, Ethereum, Litecoin, and Bitcoin Cash as payment methods. Additionally, Botsfolio's software includes intelligence for risk management.
---
25. Apex Trader – Great for Combining Indicators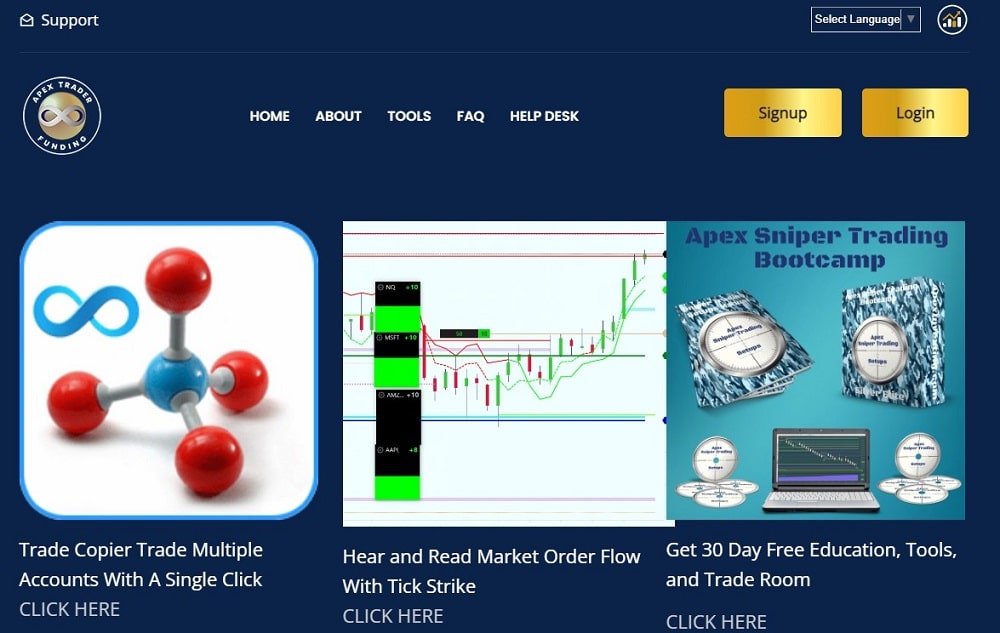 Trading bots on the Apex Trader platform for cryptocurrency trading can monitor up to 75 active positions. It can be used to implement various trading strategies because it offers more than 100 technical indicators and is extremely adjustable. You can combine these indicators to make "hybrids." Because of this, anyone can design their automated trading methods and implement them to run continuously on various trading pairs. Strategies based on dollar cost averaging, profit-taking, and reversal trading are all covered. Additionally, a user has the option of setting a trailing stop loss and a percentage of the original purchase price. However, because your bot is directly connected to the exchange, you always know the most recent status of your holdings.
---
FAQs
Q. Are Crypto Trading Bots Reliable?
A manual crypto trading process that leads to consistent profit-making is quite a tedious one. Sometimes, this process can be influenced by the traders' emotions, leading to profit and, other times, catastrophic losses. Using crypto trading bots saves you the hassle of making too many wrong investment decisions. These crypto trading bots are reliable because they don't make buying and selling decisions based on emotions but on certain rules and parameters.
Q. What is the Best Crypto Trading Bot to Use?
Ironically, modern crypto trading bots do more than just trade cryptocurrencies; they also gather vast data about the crypto market in real time because they are built on artificial intelligence and other smart technologies. Therefore, the most effective cryptocurrency trading bots gather data from several (social) sources. Best, however, is a hotly debated subject. When it comes to bitcoin trading bots, the features and tasks the trader expects to do will be the best determinants of which bot to utilize. While some novices could lean toward cryptocurrency trading bots that are better for backtesting, other cryptocurrency traders might be searching for bots that help optimize gains while minimizing losses.
Q. Are Crypto Trading Bots Worth It?
This relies on several variables. For instance, your trading background, the amount of time required for manual trading, and the size of your portfolio all matter. A crypto trading bot might be a great approach for novice traders to get their feet wet. They can aid your decision-making process and keep you from making costly errors. On the other hand, if you are a seasoned trader who is knowledgeable in your field, you might not find crypto trading bots to be all that helpful. As a result, you know the conditions to seek and the best time to make a transaction. Everything comes down to personal taste.
---
Conclusion
It is crucial to consider the crypto trading bot with the most advantageous features when searching for one. Consider a less expensive one that enables automated trading strategy backtesting and most definitely one that supports a variety of trading methods and indicators. Additionally, keep an eye out for bots that enable trading on mobile platforms. In the end, your preference is what eventually leads you to the bot required to get your desired outcome. A handful of these cryptocurrency trading bots have been discussed above. Whether a novice or a seasoned trader, utilize this information to your advantage to make more profitable trading selections.