Do you still stand in line at the store to buy your favorite sneakers? Are you still staying up in front of your computer at midnight, waiting for the last minute to open the sale? However, even with that, you may not manage to buy a limited edition Nike, and the only solution may be getting a sneaker bot.
How often do you keep up with market trends to know when the latest sneaker will be out? This can keep you up at night, waiting for the sale to start. This can be frustrating as the sales happen so fast in a blink of a second. This is where a sneaker bot comes to the rescue.
You can use it to purchase your best sneakers and even cop others that you can sell to others with a profit. I will share with you some of the best sneaker bots that will change your whole sneaker experience.
Best Sneaker Bots of 2023 You Should Use
---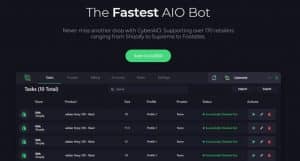 This Cybersole bot is sold at £300 and supports over 170 retailers. It runs smoothly, fast and offers a reliable experience. You can use this bot on unlimited tasks from hundreds to thousands. It features a new captcha solver and a free mobile app for android and iOs.
It features a restock mode that allows you to change until you restock. Moreover, there is free 24/7 support through email and Twitter. It includes retailers like Shopify, Supreme, Mesh, and 270 + stores.  The app allows you to create tasks, control tasks, and execute commands. You can use it to view purchases, save captchas, and offer notifications.
---
This amazing bot goes for $175 for two months, then $60 afterward per month. It works on all Mac and Windows machines. Hence its cross-platform ability allows you to use any platform of your convenience. It has a clean and robust user interface for swift use.
It has over 200,000 user checkouts making it one of the best among many online retailers. It features immense power with powerful techniques to ensure everything works out well. The KosaiAIO users are equipped with a great user dashboard, where you can view releases, setups, analytics, and much more. Some of the retailers include Shopify, supreme, EU foot sites, US Foot sites, Adidas, and Finishline.
---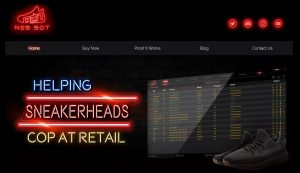 This NSB bot goes for $499 per year. This latest automation technology provides an efficient and user-friendly shopping experience. You can use it to shop for Jordans, Off-Whites, Reflectives, and Supreme products. You can use it on Shopify, Footsutes, Supreme, and Demandware sites. It features a multiple captcha feature and a smart login to intelligently counter Shopify sites that require log in.
It features a great task management system for swift operations. It is easy to install and offers high-end technology. It has a fast captcha solver, a simple and user-friendly interface, and works on both Mac and Windows.  It is the first bot to ever introduce the in-bot monitor and Shopify anti-bot bypass. It has an amazing sensor cookie generator that is one of the best in the world.
---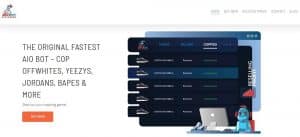 This is an automatic add-to-cart program that helps you to get limited releases. The AIO bot is thousands of times faster than any other human. The advanced tech in the bot means that you won't have to pat resell. The extra pairs that you cop, you can then sell for profit.  The AIO bot has helped cop over 300,000+ hyped items at retails.
The first step is adding your billing and shipping information. You can create unlimited profiles. The bot allows you to select the sneakers and sites you want to cop from. It supports over 200 sites, including Adidas, Foot sites, Yeezysupply, and much more. It has a reliable support team. The bot will help you to get personal and extra pairs that you had copped and resell for profit.
---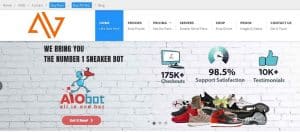 This is another Nike bot that helps sneaker lovers to get limited releases. It supports US, UK, EU, China, and other Nike stores' websites. It supports 40+ of your favorite sites, and you can cop your favorite sneakers. It offers one of the best support if you ever get stuck. It has an amazing Twitter sniper, countdown support and is fast and multithreaded.
---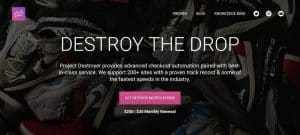 This bot provides advanced checkout automation that supports over 200 sites and offers one of the fastest speeds in the industry. You first pay $200 and a monthly renewal of $35. It has one of the best support to ensure you don't get stranded in the process.
It supports Shopify and other types of stores. It is an automated checkout system that is designed to give you an edge on drop day. It automates and streamlines the process of buying limited launch products, including sneakers, clothing, and accessories.
---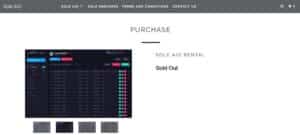 Just like all other sneaker bots, this one is reliable and supports hundreds of splash tasks. It offers various options for opening carts and offers a long history of success on Adidas.
SoleAIO helps to perform Shopify tasks fast, queue bypass for selected sites, and monitor pools. It supports Supreme, Footlocker Eu, Hibbett Sports, and FinishLine.
---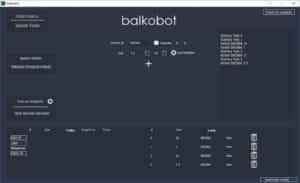 It is one of the best bots that support many stores and platforms. This has contributed heavily towards a large aftermarket release value. It is currently retailing at $200 with a varying amount of renewable types in the market.
Baiko supports Adidas, Shopify, Supreme, Off-white, and Foot sites. It has detailed analytics regarding the customer's purchase history within the bot. On the captcha page, you will see the captcha solver separated with configurable options. You can disable and enable them as you wish. On the analytics page, you can see an overview of all successful checkouts. It supports Windows and Mac.
---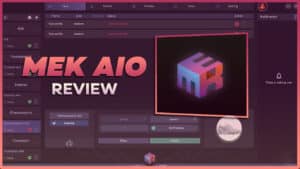 It is a fully designed checkout automation software that is built with efficiency and user simplicity in mind. It slays all supreme releases. When you purchase this software, it will allow you to use it for 6 months, including the discord service.
It features a renewal fee of $120 for 6 months to get all relevant updates and services. It supports Windows and Mac. All other supported sites include Shopify, Foot sites, and Adidas.
---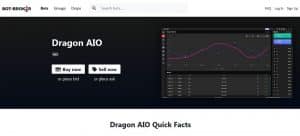 It is one of the best sneaker bots that you can use to cop limited edition high on demand sneakers. You can use it on a wide variety of sites, and it has recorded a great success rate. It is fast enough to increase your chances of successful copping from other sneaker sites.
If you want to inquire, you can reach them through Twitter to know whether a certain sneaker site is supported. It works by sending web requests to sneaker sites on your behalf. They make use of the sites' private APIs. What they do is replicate all steps you would take when purchasing sneakers on supported sites. The user interface is beginner-friendly, and you require to use less effort to use.
---
This amazing bot is fully customizable, with no coding required. You can use it to enable and disable modules to tailor your discord bot for your server needs. You can use it easily by pasting your bot's token into the dashboard, save and go online. Moreover, set your text, embed, and put random commands. It allows you to input a custom tag and create a response.
You can use it to send announcements to the server. New members can feel welcome with announcements messages when they join. It allows you to twitch stream notifications. It allows you to enable trading, gambling, automatic role assignment, games, and much more.
---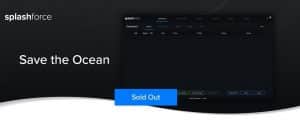 It has a great webhook support that allows you to get direct notifications when something exciting happens with your bot. This is in the case of carts, checkouts, and much more. You will always feel up to date at all times. The modules support auto-checkout, and you can expect goods to arrive at your door immediately. It supports over 242 countries on Shopify and 26 countries on Adidas. This bot uses the most up-to-date multi-threading systems that ensure you get a smooth experience when running a large number of tasks.
---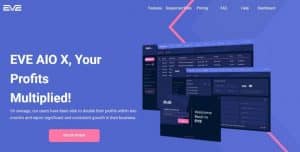 It supports over 200 websites with all features included. You get 24/7 customer support, access to the discord community and the knowledge base. It allows you to always remain in control. You get to customize and fine-tune the tasks to your exact needs.
This is from individual task delays to product price checks to avoid checking out unwanted items. You get checkout notifications through mediums including discord, slack, and SMS.  It allows you to track new products and restocks that match your search criteria.
---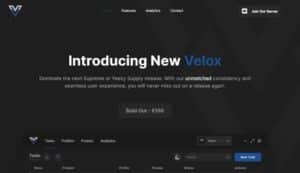 It features one of the best user experiences, and you will always have the urge not to miss out on a release at all. It is easy to set up in minutes and dominate every release.  It has a private anti-bot solution that allows users to secure thousands of checkouts every single week.
The cookie-less request mode with captcha sharing makes splash a passing breeze. You can easily secure the latest Yeezys with no effort.  It has beautiful and simple analytics to track statistics and view purchases. It goes for £150.
---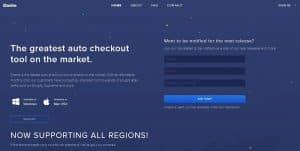 It is one of the best auto-checkout tools on the market. It has an affordable monthly cost that allows customers to easily sought-after items sold on Shopify, Supreme, and much more. It is accessible in Windows and Mac. It supports all regions.
---
What if I Can't Get the Sneaker Bot?
If you don't have a purchased bot, you can rent it from one of these sites.
---
Starting Your Shoe Race Games
If you want to start a shoe business, you can own a sneaker bot and proxies use it to grab your favorite shoes. They are effective, and you won't have issues about where to get the latest sneakers. All the outlined sneaker bots are effective, and you can choose an appropriate plan for sneaker bot access.