TikTok added a new security feature that restricts users below 13 years from changing their birthdays on the profiles. The company implemented the new feature after lots of controversy surrounding children disguising themselves as adults. While this is a good idea for protecting children, there are instances where the move could cause unnecessary hassles for fans and celebrities. Here is a discussion on how to change your age on TikTok.
---
Why Should You Change Your Age on TikTok?
Many reasons can necessitate you to change your TikTok age; they include;
Having an incorrect age in your profile: If by mistake, you happened to key in the wrong year of birth while creating your TikTok account and submitted it with inaccurate information, you'll have to submit a request to amend the dates.
Limited access to TikTok features: Certain features on TikTok, such as sending gifts or money to people, are only available to people who are over 18 years. You will also be unable to share your TikTok videos if you are under 18. If your profile is restricted to such and many other features because of age, consider changing your birth date.
Family pairing: TikTok allows parents to sync their TikTok profiles with their children who are 13 and below 18 years old. This means you will be sharing your videos with your parents. If this doesn't feel comfortable, you can change your date of birth on the app.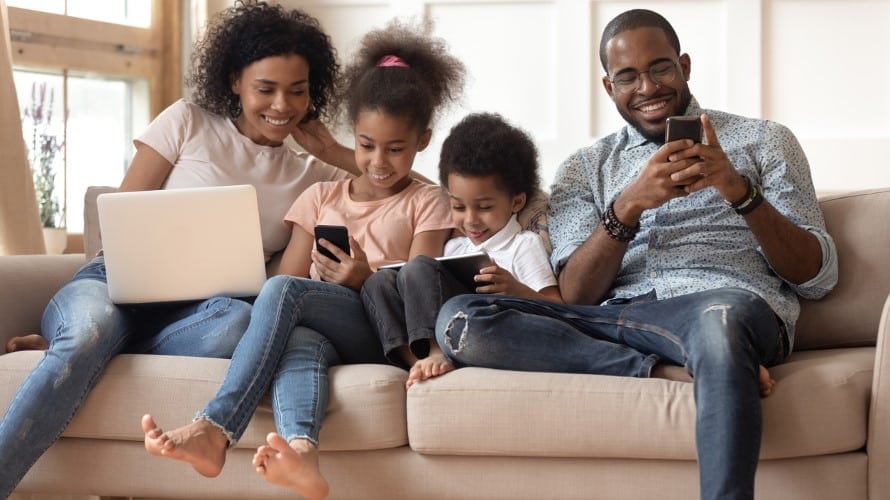 ---
How to Change Your Age on TikTok? 
TikTok does not offer an in-built feature for changing your age, and this is for safety reasons. Instead, you have to place a request to their support team to work on it. Here is how to go about it;
Step 1: Open your TikTok app on your smartphone.
Step 2: Tap on the Me icon at the bottom right corner of your screen.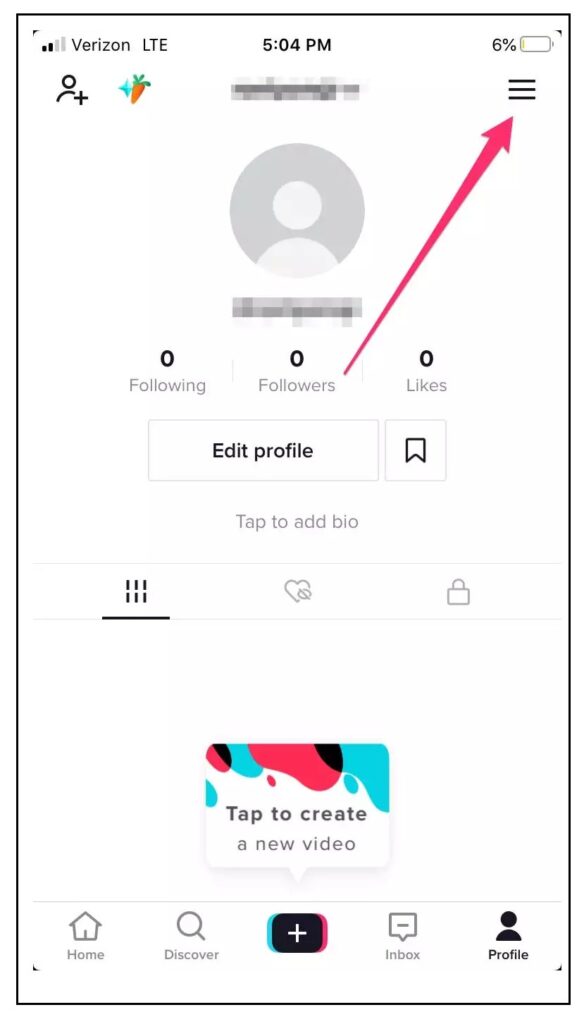 Step 3: Proceed and click on the three dots to open the privacy and settings page.
Step 4: Scroll downwards to where the support section is and tap on the Report a Problem option.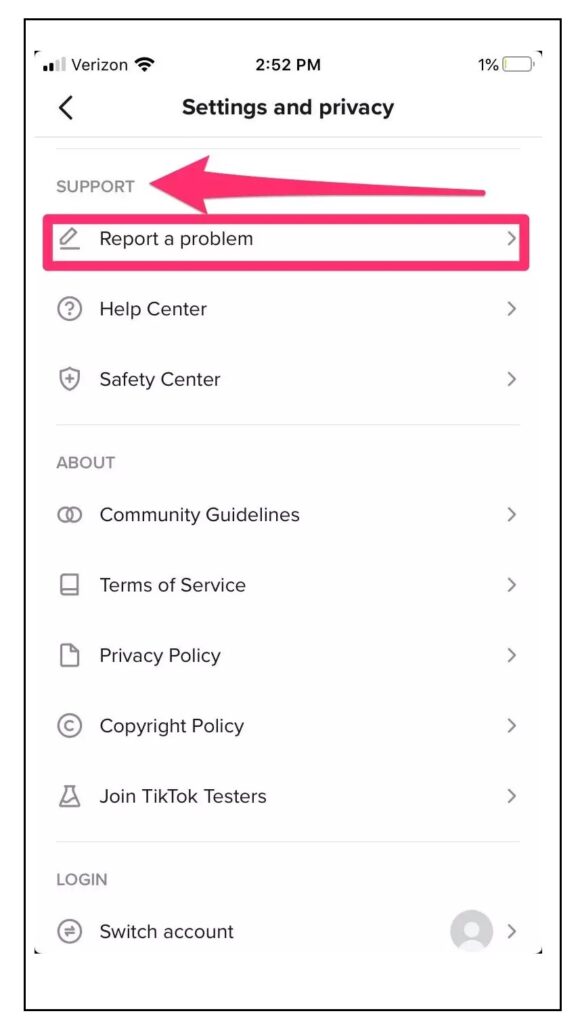 Step 5: Next, select the Account and Profile option.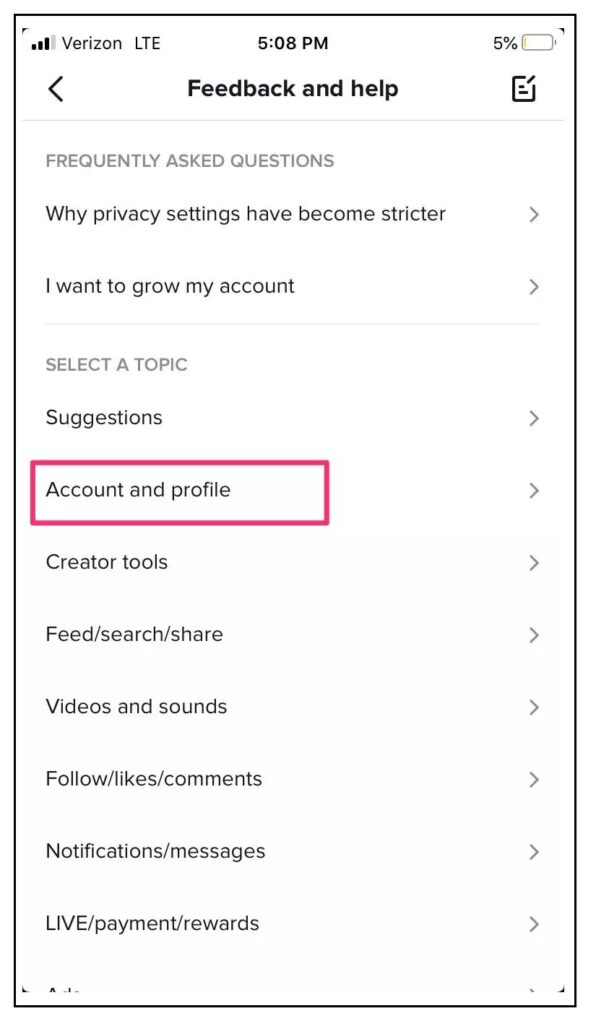 Step 6: Maneuver downwards and tap the Editing profile option.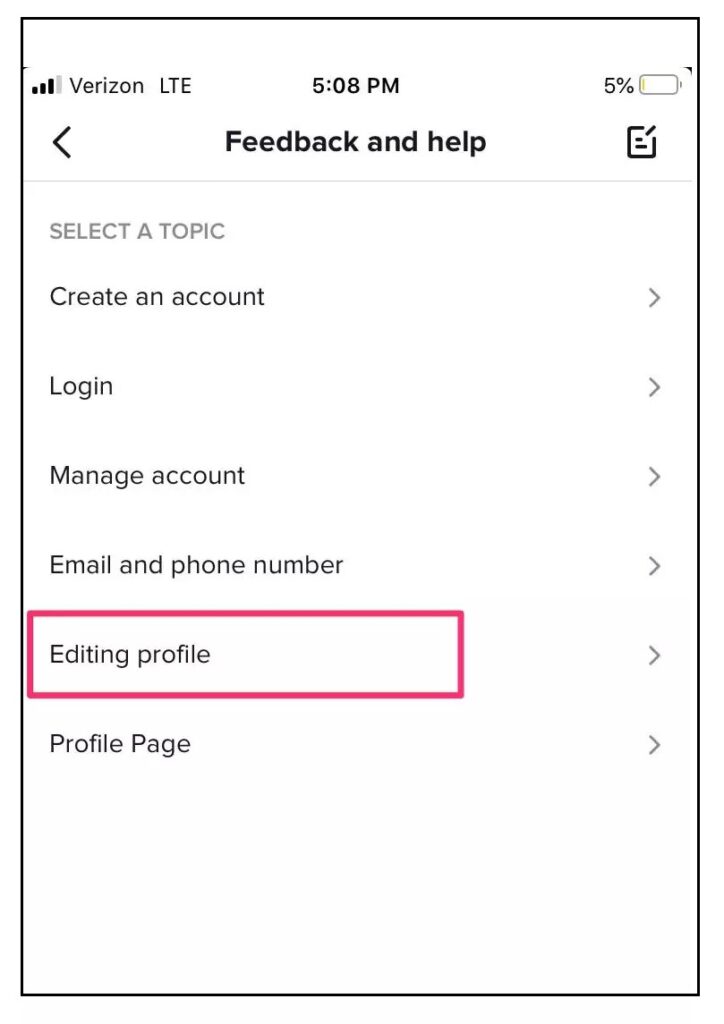 Step 7: Choose the Other option and tap on Still have a problem.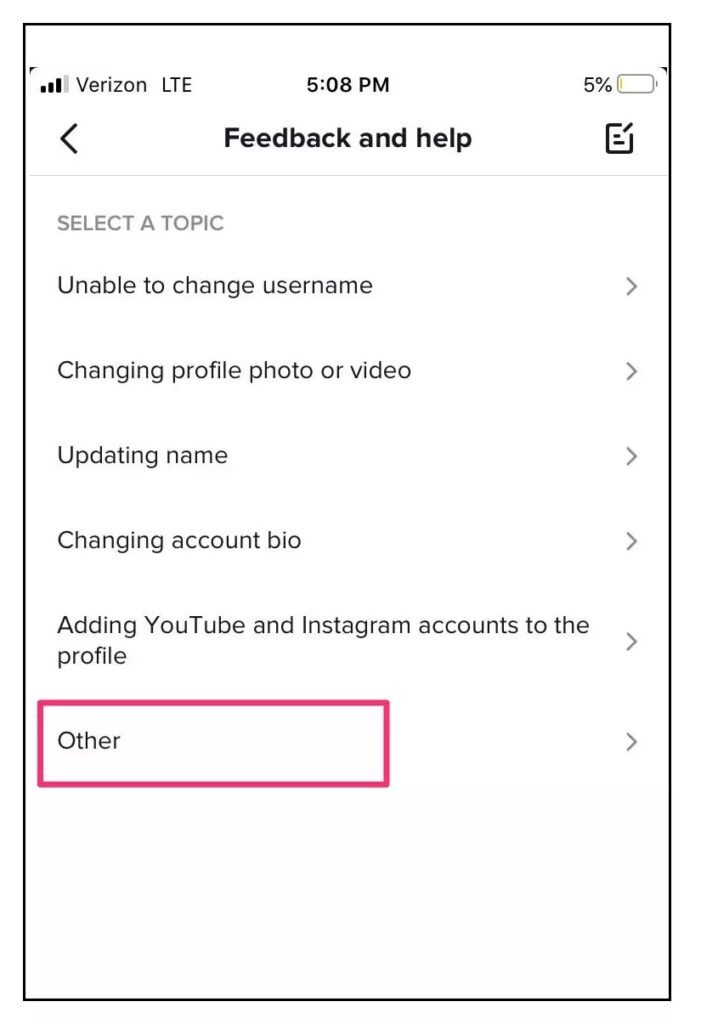 Step 8: A feedback form will pop up; key in your request for changing your date and year of birth. At this point, you have to notify TikTok that the age on your profile is incorrect; provide as much evidence as possible.
Step 9: Submit the form and wait for a day or two. You will receive an email from TikTok guiding you on changing your age in TikTok.
Note: Changing your age on TikTok is not an instant update that you can do by yourself. The process relies on TikTok's support team to effect the changes.
While requesting TikTok's support team to change your age, you will provide the following;
Your government-issued ID or a passport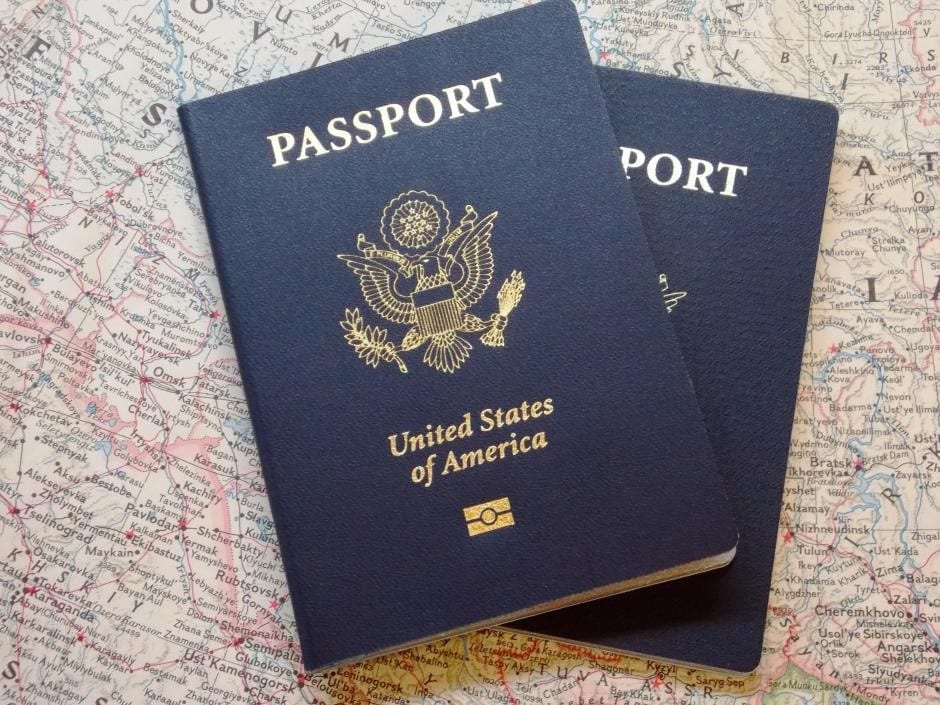 A school ID in the absence of a government ID
Evidence that you are over 13 years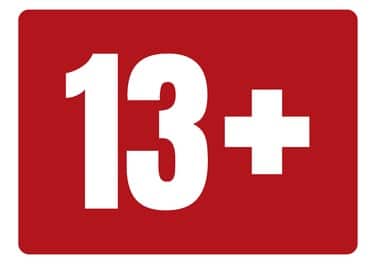 To safeguard young children from illicit content, TikTok is deleting accounts suspected to belong to youngsters who are below 13 years. However, if they deleted your account because of any wrong information besides age, tap on the Report a Problem button to fill out an appealing form.
---
Change Your Profile Picture or Video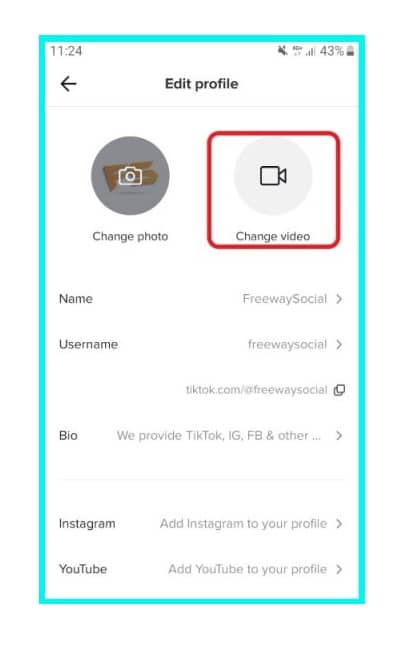 If you want to keep your TikTok profile fun and engaging, consider changing your profile once in a while. To edit your profile picture;
Step 1: Go to your Profile and tap Edit Profile.
Step 2: Choose Change photo or Video.
Step 3: Select a new profile photo from your phone's gallery or capture a new image from your camera. And have it as your new profile image.
---
Change Your User Name
Your followers will use your user name to recognize you in your posts. Thus, if you plan to increase your followers, changing your user name is not advisable. Even so, you can still change it if you want to;
Step 1: Open your TikTok profile and head to Edit Profile.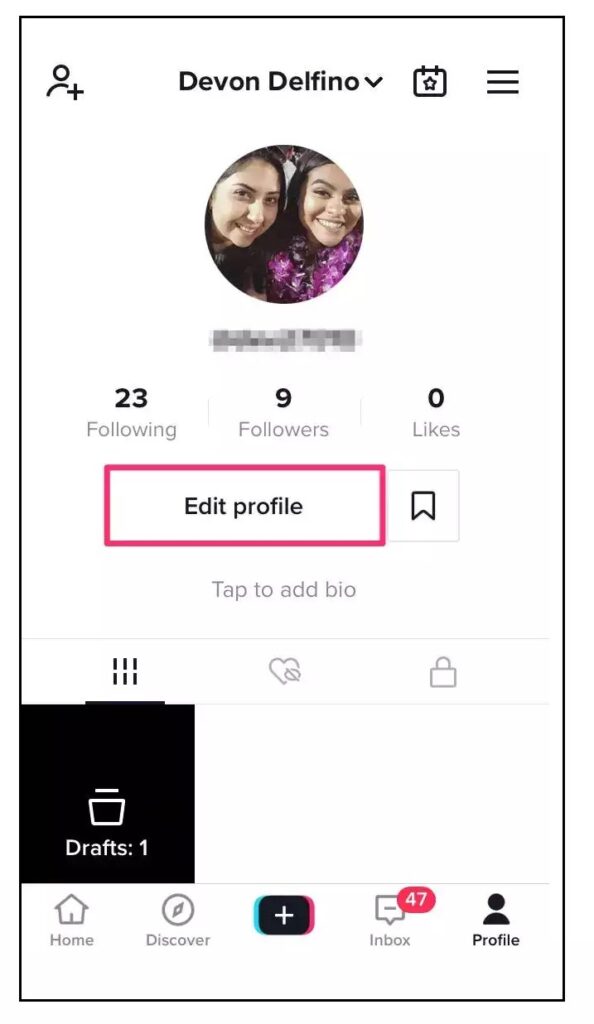 Step 2: Change your user name by editing the current one and typing in the new one.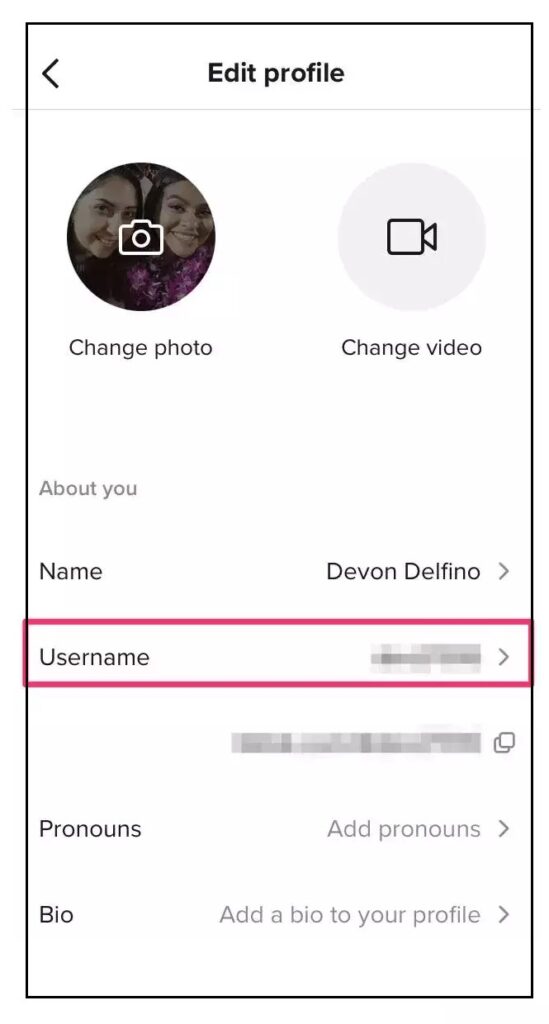 Step 3: Click the Save button.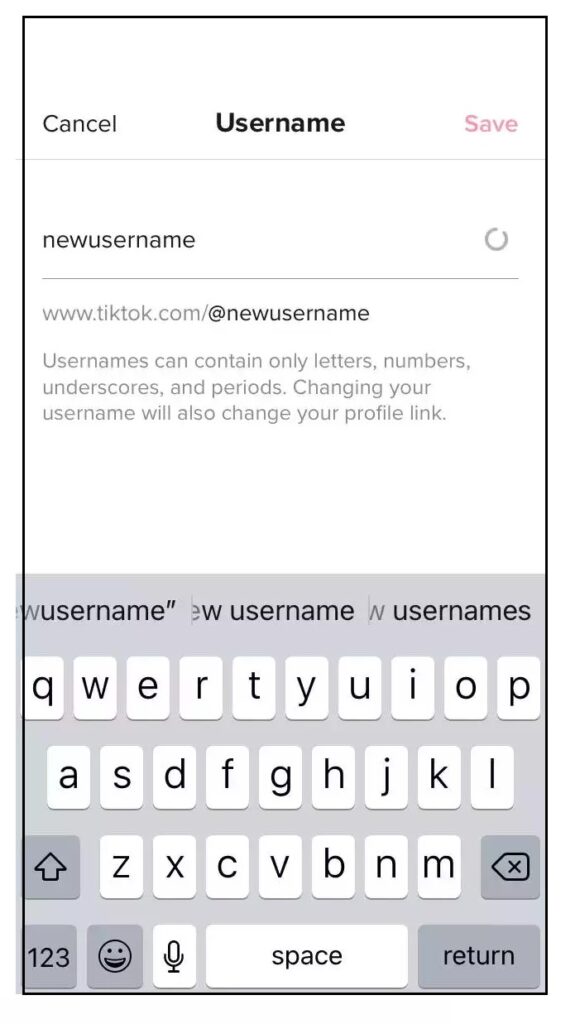 Note:
1. When you change your username, your profile link will also change.
2. You can only change your user name once in 30 days.
---
Change Your App Language
If you would wish to change your current TikTok app language, here is what to do;
Step 1: Open your profile and click on the Settings icon.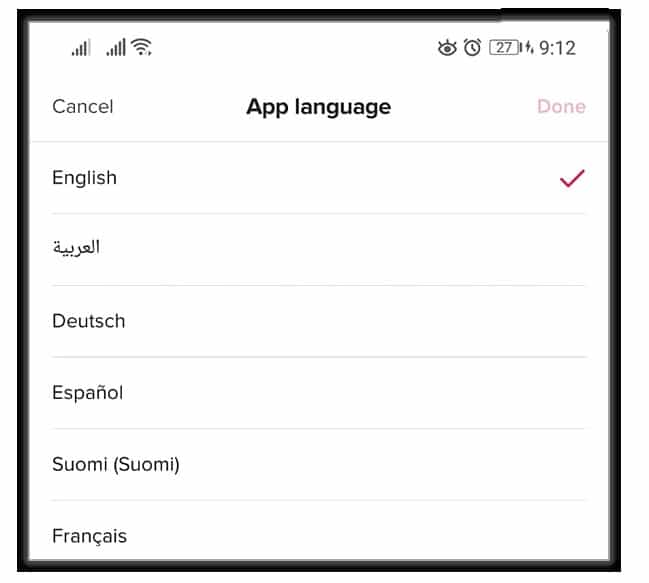 Step 2: Under the Settings and privacy window, find the language tab and tap on it.
Step 3: Choose the App Language option and select the language of your preference from the provided list.
---
FAQ
Q. How can I change my date of birth in TikTok?
TikTok removed the option to change your age in the app manually. Therefore, you will need to request a change to your birthday. Just open the TikTok app on your device, tap on "me", and click the three dots in the top right corner. On the menu list, click "report a problem".
Next, select account & profile, editing profile, and others. On the option "still have a problem", write that you would want to request a change in your birth date, and you will provide an ID as proof. However, don't attach the ID yet. You will get an email after a day or two that requests your ID. They will then update your Tiktok profile with the right birthdate. 
Q. How do I remove the age restriction on TikTok?
It is possible to remove the age restriction on TikTok using a passcode. It may be that your parent or guardian enabled the restricted mode. Thereby, you can request them for it.
The other way is to go to your device account's settings and scroll to digital well-being. Next, click the restricted mode and enter the passcode or set one. The restricted mode will either be turned on or off.
Q. Why does TikTok keep asking me for my age?
TikTok keeps asking for your age to ensure that users only see content that is age appropriate to them. This is because younger users use the social app. Therefore, TikTok keeps asking users to verify their age to see content that is age appropriate.
In 2021, TikTok announced that there would be a rule for users below 16 years. This s to ensure the safety of the users. Also, TikTok users below 13 years won't be allowed to post content. Therefore, be genuine about your age.
---
Conclusion
How can I change my age on TikTok? TikTok does not have a built-in feature that allows users to change their age directly. However, there is a process that you can follow to have your birth date changed on TikTok. Remember to provide legal documents to support your request.