It is possible to get someone's IP address from their phone number. However, the process is not that straightforward, but you can use these 5 methods to track someone.
At times, you may get distracted or disturbed by someone on the phone. This can upset you! Fortunately, you can use a phone number to get someone's IP address.
However, it would help if you were careful when trying to trace one's IP address. Only do it for legit reasons and not for malicious reasons.
You can use these verified methods to get someone's IP address from their phone number. See what works best for you and say bye to strangers!
---
1: Use An Online Tracking Link Using An IP Logger
Here are various websites that you can use to get a tracking link. You can either use Grabify or IP logger. They work similarly, the same. It just depends on your preference.
Step 1: Find an online link that your target user may be interested in checking. Let's say it is a lady; you can send them an online store website link; if it's a gentleman, you can send an electronics online store link. Moreover, it depends on the person's relationship with you.
Step 2: Once you settle on a link, head to the IP logger, scroll down, and paste the link into the search bar.  After you have inserted it, click on "Get IP Logger code".  You will be redirected to another page.

Step 3: Copy the "IP Logger Link for collecting statistics". That's the link you will need to send to the target user. You will use the "link for viewing statistics" to check the IP addresses used to open the link. Copy it and save it somewhere.
Step 4: Since you have their phone number, you can start a chat with your target user and send them a link. If it's an online store, you can send something like, "See the latest sneakers on the market". If they love sneakers, they will click the link.
Step 5: Not to raise suspicion, you can change the link's domain name through the "Select a domain name that will be used in your IP logger link".
Step 6: Once the person clicks the link, click on the logged IPs tab and see whether the IP address is displayed there. You can then copy the IP address and use the IP tracker to check their location.
It's as easy as that!
---
2: Use The Phone Reverse Search
There are a couple of phone reverse search websites that you can use to track someone's IP address. One of the best is the Kiwi Searches website.

Step 1: Open the Kiwi Searches Website. You will find a search bar on the homepage. Copy your target user's phone number and paste it into the search bar.
Step 2: Once done, click on the search icon. Wait for like an hour till all the required details are gotten. (It can even take a shorter time).  Once the search is done, click on "see results".
Step 3: You will be able to uncover the person's identity, region, pictures, and social media profiles. This will help you know the legitimacy of someone.
Step 4: Once done, take the person's IP address, and paste it into the whatismyipaddress website to learn about the specific location.
The beauty of this app is that it won't notify the other user that you had searched for them. The only downside is the time it takes to search for the individual.
However, for the utmost results, you will need to get a premium account.  Unfortunately, the results can't be 100% accurate. Hence, you can leave some room for doubt.
---
3: Use A Mobile Phone Tracking App.
There are various available mobile tracking apps that you can use to find your phone or track it when stolen. They work similarly to Google's "Find my phone" function found in most phones.
Some of the best apps are Auto-forward spy and Highster Mobile. They are a bit technical to use, but you will be able to view some information about their location.
However, it is not that straightforward to find data; you will need to be granted access. If you have a child, it can be a good way to track them. However, also give them their personal space.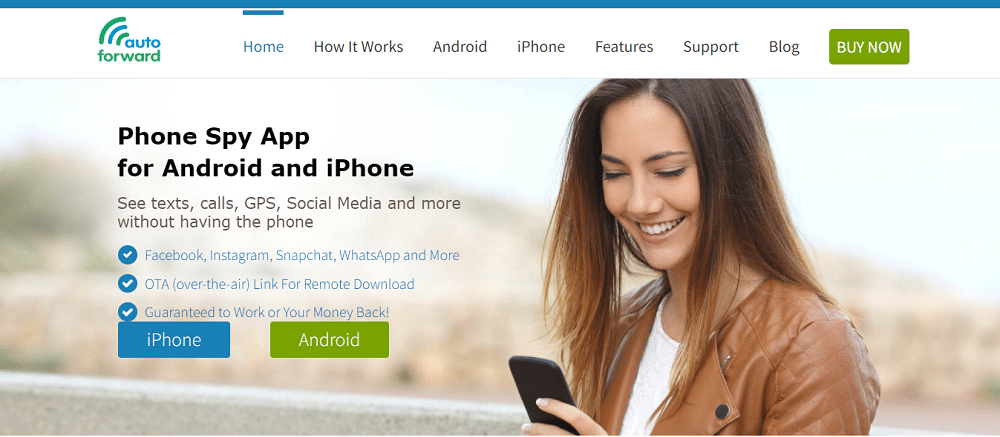 Auto-forward spy allows you to see texts, calls, GPS, and social media profiles of the other user. This makes it easy to know who the fellow stranger is.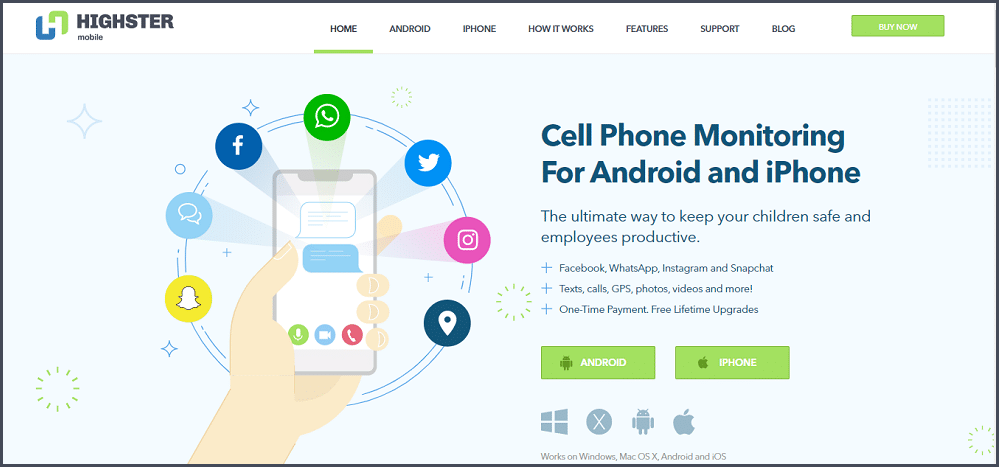 You can use Highster to get information on social media accounts, texts, calls, GPS, photos, videos, etc. The choice is yours!
Step 1: To use any of these, you will need to install the respective app on your phone or computer. However, for utmost performance, you will need to pay some amount. Log in to the platform and enter the required details.
Step 2: You also need to get the other person's permission so that you can track their activities. Once done, you can start monitoring.
Step 3: The different services may have unique monitoring procedures. Hence, follow the process to the latter.
Always be careful when tracking someone's IP address or region using these apps. Remember to choose the one with the utmost functionality.
---
4: Check Their Social Media
If someone has displayed their number through their social media page, you can use any of the above methods to check their IP address and specific location. This will keep scammers away.
Also, if you have someone's social media account details, check their profile, and find valuable information about them. In some cases, like Facebook, you can search for someone's account through their phone number.
Additionally, some social media networks, like LinkedIn, notify you to connect with people in your contacts or email. You will learn more about people in your circle.
You can also send them a message in their social media chats/messages with the IP Logger-generated link. Once you capture their IP address, you can check their respective location.
---
5: Other Methods
These methods can only be used with the authorization of the other person.
For starters, you can borrow someone's phone and navigate to settings> about phone >status> IP address. However, the process might differ based on the phone's brand. The path may be a bit different.
You can also get someone's IP address by navigating the Wi-Fi portal. If you have the username and password, you can check the IP address used by the Wi-Fi router and know the person's address.
---
How To Check Someone's Location Through Their IP Address
Once you get someone's IP address through any of these methods, you can use whatismyipaddress or Open Tracker to know the region.
1. Open Tracker

Open the Open Tracker website, and paste the IP address on the search bar. You will get all the details that you need.
2. Whatismyipaddress

Open the Whatismyipaddress website and click on IP lookup. While there, paste the IP address and search. You will get all the needed location details.
---
FAQ – Frequently Asked Questions
Q. Is it legal to check someone's IP address?
Yes, it is legal. However, it should only be for legit reasons. Hence, you shouldn't use the information to compromise the user.
Q. Why may people want to get your IP address?
If it's an online store, they may want to get your IP address to identify where you are coming from. They can be sure of where their traffic is coming from.
However, in some cases, you can find you can't access some stores because of your region. Also, you may want to get someone's IP address from their phone number if they are harassing you or sending spam messages or fake calls.
Q. Can you use the phone number code to know someone's IP address?
You can use the phone number country code to know where they are coming from. However, in some cases, people buy foreign numbers and use them through a VPN. This makes it hard to be sure of someone.
---
Get To Know Your Phone Contact's Location
These are some of the best ways that you can use to find someone's IP address from their phone number. They are all legit, and it is acceptable to search for someone's IP through these methods.
However, don't use sensitive data to compromise the person. If you get access to their social media account profiles, try to check their location, but don't try to create another account that can compromise their identity.