Snapchat is one of the modern apps you can use to share videos, best-captured photos, and other multimedia content.
You can use it to share with your friends or family or even send a snap to somebody you have just met. The app is fun and easy to use while allowing you to be creative with your images and videos.
However, sometimes you accidentally delete some critical snaps from Snapchat. Even if you were not to delete the snaps, the app has an automatic deletion feature that deletes messages after some time. So, how do you recover deleted snaps? Here is a guide to help you recover your accidentally deleted snaps. But first;
---
How to Save Photos from Snapchat
When your friends share photos via Snapchat, they believe that the pictures will disappear after a while. Here is how to save those photos;
Take a screenshot: Taking a screenshot is the easiest way to save photos from Snapchat. However, your friend on the other side will receive a notification that you have taken a screenshot.
Using an app: Several apps allow you to save snaps. These apps can be installed on your phone or tablet (be sure to check which devices they're compatible with before downloading), and they'll let you save images without any trace. However, there's no guarantee that these apps will work forever. Snapchat could decide to block them in the future.
Select Live Story: In normal circumstances, stories on Snapchat would only be available for a day. However, you can save them for future reference by choosing the Live Story option.
Save photos in the memories section: If you want to view your friends' photos or videos at your convenience, save them in the memories section. Once they are there, they will never disappear or be deleted automatically.
Use third-party apps: Several third-party apps allow users to save photos from their friends' stories. These apps allow users to save pictures sent via private messages or posted on public stories.
Even though you may know how to save photos received from Snapchat, there are times when you may forget to save them. Or worse, you may delete them by mistake.
---
1. Recover Them from Snapchat My Data Page
You can download all the data that Snapchat has on you by;
Step 1: Log in to your Snapchat account from an iPhone or Android device.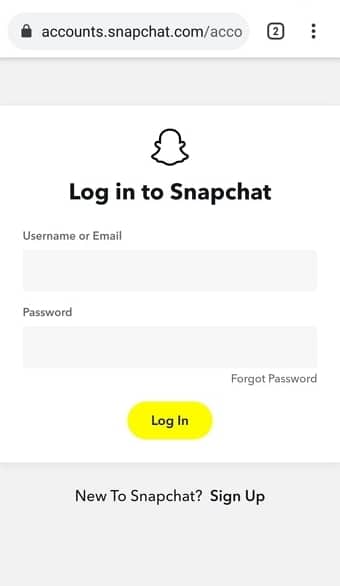 Step 2: Once your logging is successful, you'll be redirected to the My Data page. From here, you can request that Snapchat access your account data.
Step 3: Scroll downwards and click the Submit Request button. You have now submitted a request for your account's data which will be available for download within 24 hours.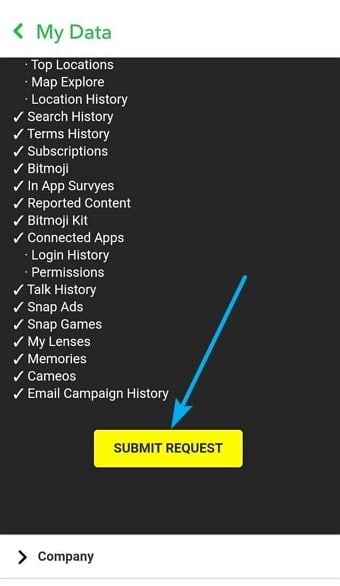 Step 4: A download link will be sent to your registered email when the data is ready for download.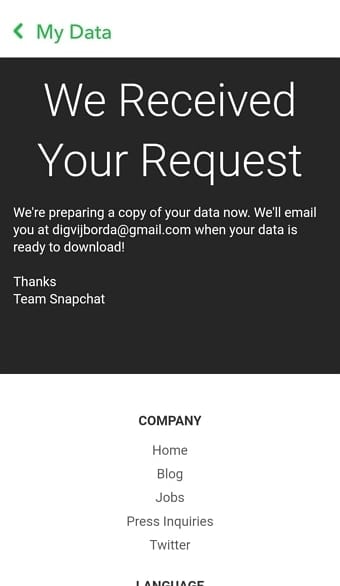 Step 5: On the sent email, tap on the download link "Click here." In the next window (My Data page), tap on mydata.zip.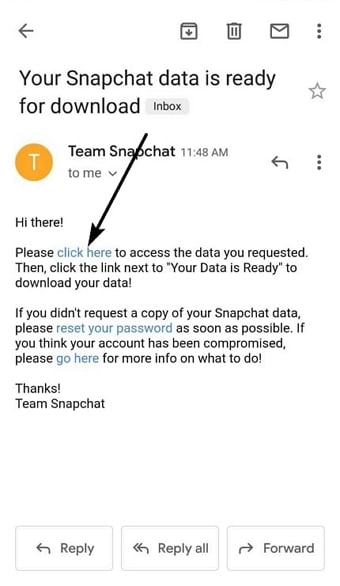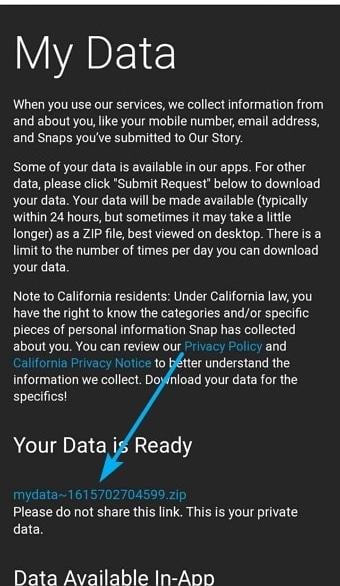 Step 6: Next, extract data from the mydata.zip file, and the extraction will create a new folder.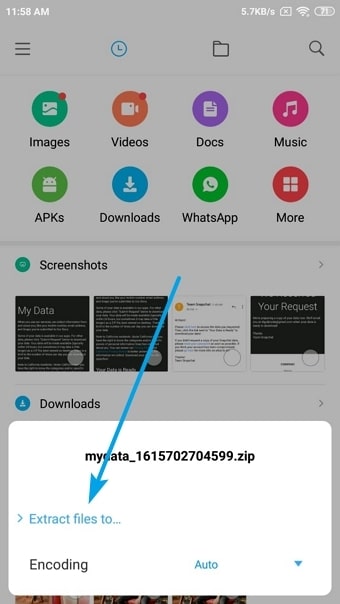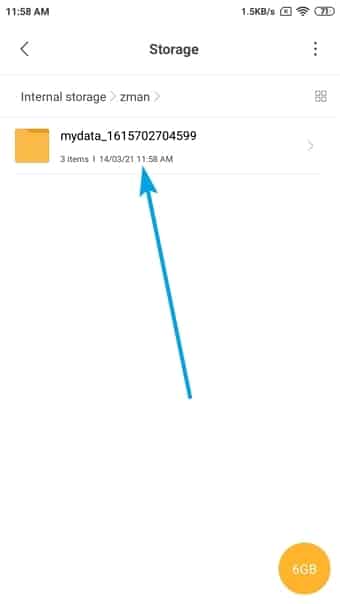 Step 7: Tap on the folder to open it and select the index.html file.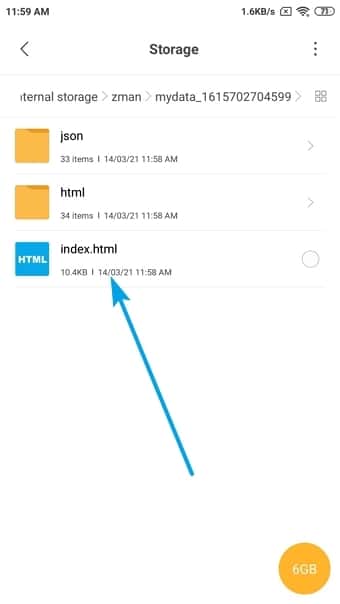 Step 8: On the left panel, tap on the photos option, and you'll find all the deleted photos from your Snapchat account.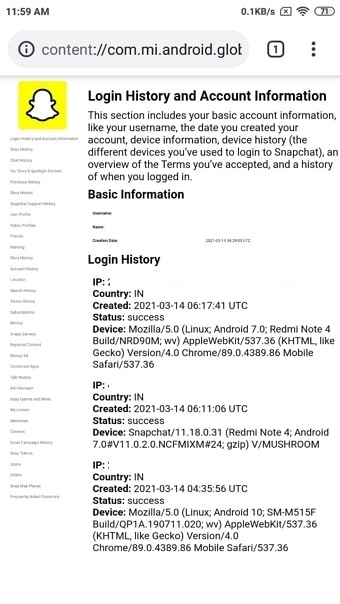 Step 9: Choose the photos you would like to recover. And there, you will have restored your snaps.
Note: There is a limitation on the number of times you can ask to download your data in a day. Once you achieve the maximum set number of times, you will have to wait for the next day.
---
2. Recover Snaps on iPhone
If you have synced iCloud on your device, recovering your snaps can be a simple task. Here is how to go about it;
Step 1: Go to Settings> General> Reset.
Step 2: Tap on "Erase all content and settings."
Step 3: Restart your iPhone and choose "Restore from iCloud backup."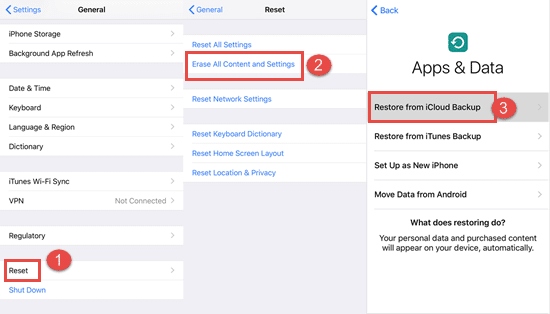 Once you restore all the backup files from iCloud, you will be able to access your earlier deleted snaps.
---
3. Recover Your Snaps from Cache
This option is practical for Android users. This is because Android devices store cache memory of the recently used apps, including Snapchat, in the phone memory. Therefore, you can recover your deleted snaps through the cache folder.
Here is how to do it;
Step 1: Connect your phone to your PC through a USB cable.
Step 2: When your computer recognizes the device, open the settings folder, maneuver to "Android," and click on Data.
Step 3: Search for the "com.Snapchat.android" file.
Step 4: Click on the cache folder and choose the snaps you intend to retrieve.
Step 5: Click on recover.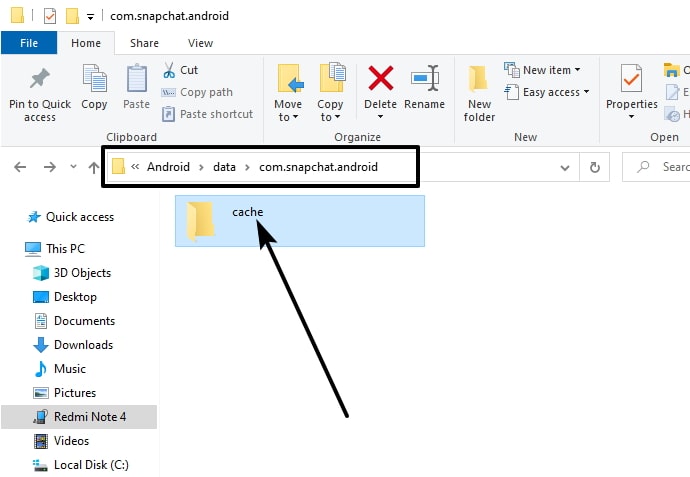 The downside of this approach is you will only be able to recover the most recent snaps. This is because older messages are discarded as time goes by.
If you don't have a PC, you can still recover your deleted apps through the file manager.
---
4. Recover Your Deleted Snaps Through the File Manager
You can retrieve deleted snaps from your phone's internal memory by;
Step 1: Launch the file manager on your phone (you can also download it).
Step 2: Choose Internal Storage and tap on Essentials, then All on the file manager.
Step 3: Use the searching tool (magnifying glass icon) on the far right corner to find Snapchat.
Step 4: Tap on Snapchat and view the deleted files from there and proceed to restore them.
Alternatively;
Step 1: Launch the File Manager on your device and navigate to Android.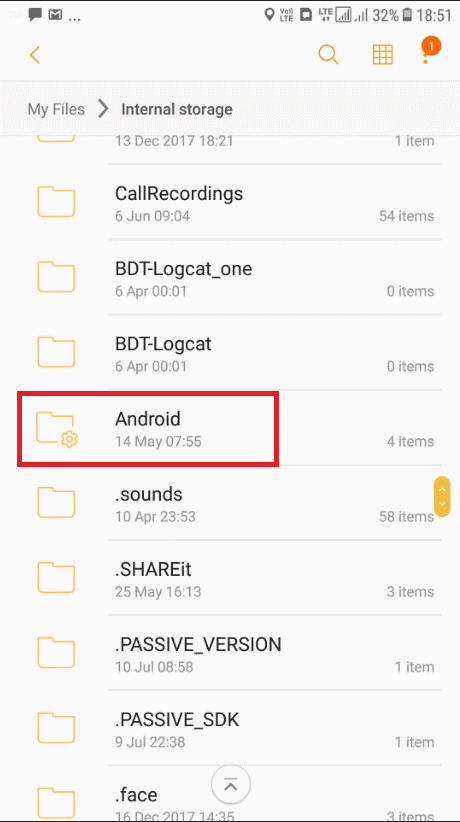 Step 2: Click on Data and open the file titled com.Snapchat. Android.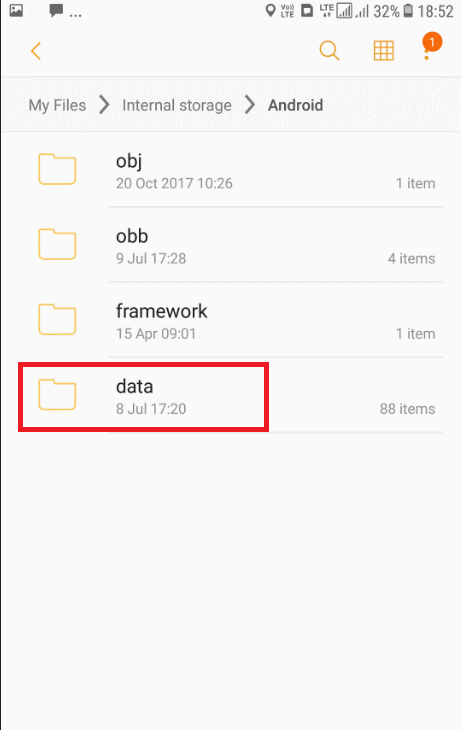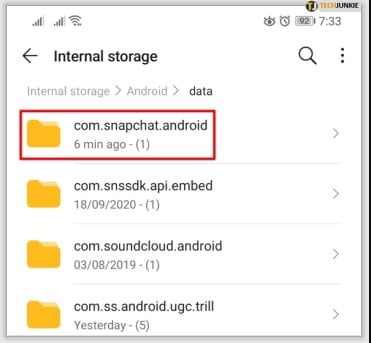 Step 3: In the new file, change the names of all files to .nomedia (extension).
Once you complete renaming, you should now be able to view any message on these files. If you notice a particular file or snap is unavailable, the system might have dumped it from the cached files.
---
5. Use Dedicated Third-Party Recovery Tools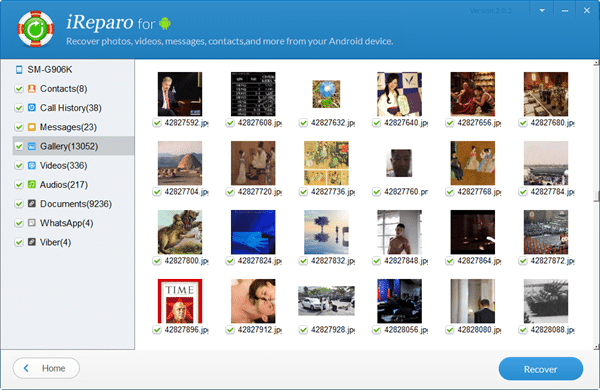 If you don't want to go the manual way of recovering your deleted snaps, there are reliable third-party applications that can do the work for you.
Note: With the many types of recovery tools available, you should ensure you download one that is safe and compatible with your device.
---
Conclusion
If you have accidentally deleted snaps, or maybe you forgot to save them, you can relieve the back. You can choose to recover them from your Snapchat account, recover them from the cache files or use third-party recovery tools. Either of the options will help you recover your accidentally deleted snaps.