The Roblox error codes are a vital troubleshooting tool when diagnosing problems with the Roblox platform. Roblox error codes to identify network-related issues while playing your favorite Roblox game with your online parties. You can read this post to understand the Roblox error code 610 and how to fix it.
You must be a fan of the Roblox online gaming platform if you are on this website. Countless games are on the Roblox network that you can enjoy with your online party on the Roblox network.
However, you may experience a Roblox error code while playing your favorite game. You do not have to worry if you encounter the Roblox error code 610. The content on this post covers everything you need to know about the Roblox error code 610 and how you can fix it.
---
What causes the Roblox error code 610?
The Roblox error code 610 is a message that can help you diagnose network-related issues on your Roblox account or device. Error code 610 indicates that you are experiencing problems with your internet connection.
Below is a detailed summary of the possible causes of the Roblox error code 610.
1. The Roblox game server is down or under maintenance
The first probable cause for the Roblox error code 610 is technical issues with the Roblox servers. The server you logged in to may experience technical problems affecting either the hardware or software. Roblox server maintenance service is also another plausible cause for getting the Roblox error code 610 on your device.
2. Roblox technical issues affecting your Roblox account
The Roblox gaming platform is a gold mine for hackers looking to get authorized data from your device. You may experience the Roblox error code 610 if there are glitches on your Roblox account.
An influx of many login requests can also cause the Roblox server to display the error code 610 on your device. Your login attempt may also result in the error code 610 if there is suspicious activity with your IP address.
3. Your DNS cache is bad
Your gaming console will store temporary cached data every time you visit the Roblox website. The stored data include your logging time, the time you remain active on the website, and log-out time.
The Roblox error code will display on your screen if there are any discrepancies or expiry/timeout issues with your internet cache.
---
Below is a raft of measures to resolve Roblox error code 610 on your gaming device.
1. Check the Roblox Down Detector website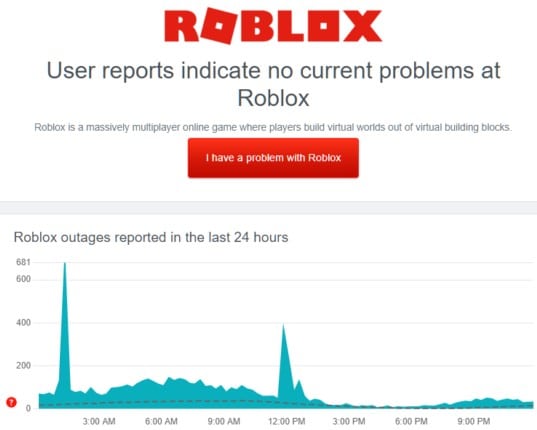 The first solution is to check and confirm if the Roblox servers are offline due to technical issues. Unfortunately, the Roblox platform doesn't have a direct portal like the Xbox One store to check the status of their servers.
However, you can check the Roblox Down Detector website, where Roblox users report and keep tabs on the state of the Roblox servers. You can do nothing but wait for the Roblox servers to return online if there is server downtime.
---
2. Refreshing the cache on your device
One of the best techniques to resolve DNS issues is to flush the current DNS stored on your computer. You can follow the steps below to flush the DNS on your computer device.
Step 1: Press the Windows + R keys on your keyboard simultaneously to open the RUN search console on your PC.
Step 2: Wait for the RUN utility to load before typing [CMD] on the search box and to hit the Enter key.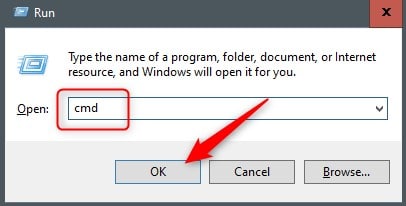 Step 3: The CMD command will launch your Command Prompt terminal for executing the flush Command.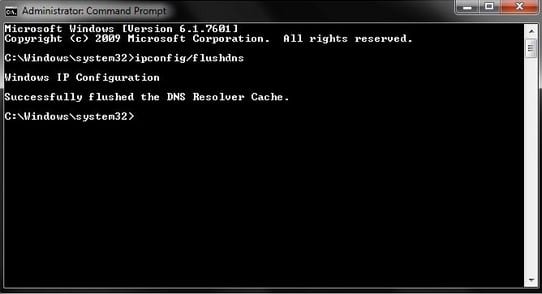 Step 4: Type [Ipconfig/flushdns] in the CMD terminal before hitting the Enter key to flush/refresh your DNS.
You can restart your computer after flushing/refreshing your DNS.
---
3. Logging out and logging back into your Roblox account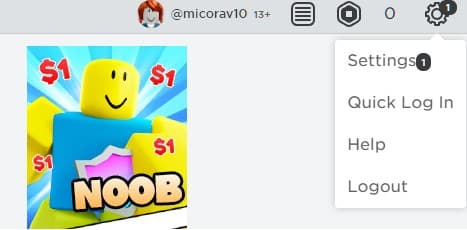 The third solution involves individuals who have problems with their Roblox accounts. You can experience technical issues with your Roblox account when signing in to your account using more than two devices.
You need to sign out of your Roblox account if you use more than two devices to access the Roblox network or have other issues with your account. You can log out and try to log back into your account to remove error code 610.
---
4. Creating a new Roblox account 
You can create a new Roblox account if you encounter problems like account hacking. You can switch to a new Roblox account to avoid issues like contacting customer care to get your account off the ban list. It is easy to create a new account, and you can sign out of your current account and click on the Sign-Up button at the bottom right of your screen.
---
5. Use a different internet connection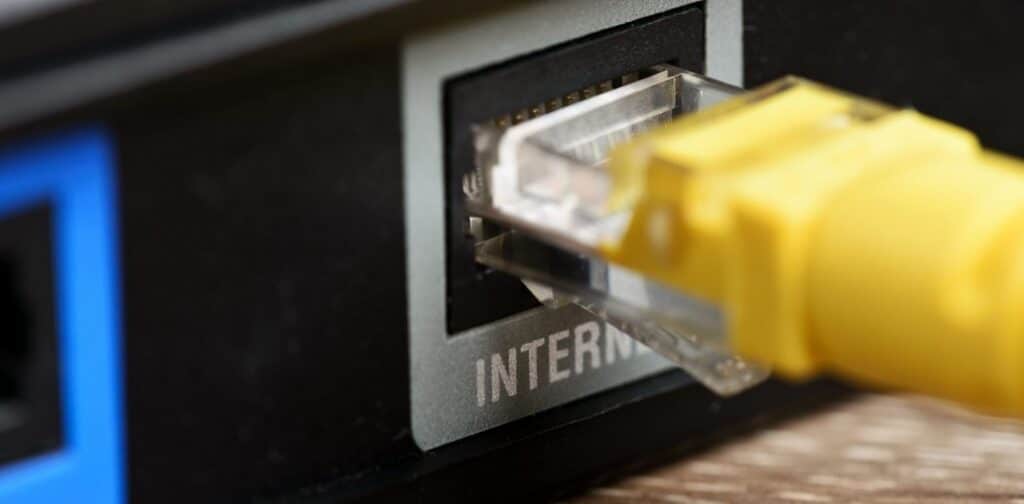 The Roblox error code 610 can be caused by a faulty internet connection like HTTP error code 400. The quickest way to fix such an issue is to switch your internet connection or change your internet provider.
You can also try to use a VPN to connect to the Roblox server if your IP address is banned. A VPN client can change the IP address of your device, thus bypassing the IP ban for your computer device.
---
6. Updating tour preferred internet browser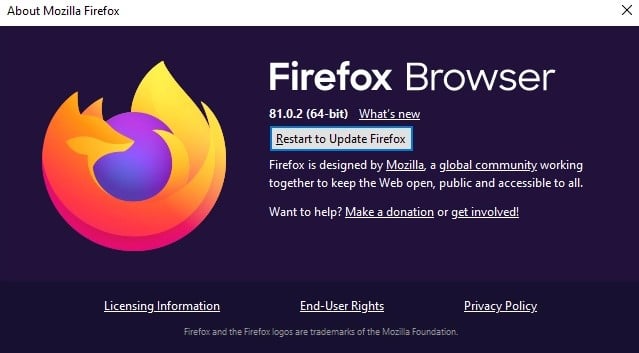 You could try to check if your preferred internet browser is up-to-date. You can search for the latest version of your internet browser from their official website. Updating your internet browser can fix the Roblox error code 610 on your computer.
---
7. Updating your Roblox client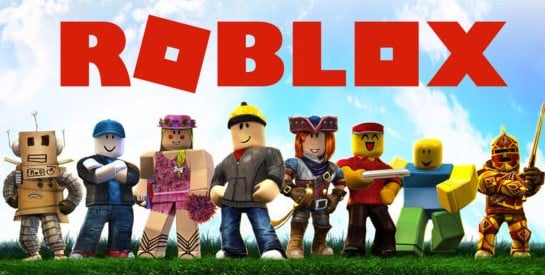 You can check if you are using the latest Roblox client. Roblox client updates help fix issues with the connection between your device and the Roblox servers. Roblox clients are easy to download and install, but ensure you have enough storage on your device to guarantee a seamless gaming experience.
---
Conclusion 
You can check this website for any updates on the Roblox error code 610 or other Roblox error code messages. Fixing the Roblox error codes is a walk in the park if you have the correct information, and you can find information about any Roblox error code here.