YouTube has become the best platform where; a billion users use it and spend more time on the website. It is an excellent deal for anyone who wants to become a YouTuber, earn from it, and become a superstar in their niche.
Korean YouTubers have a masterpiece of their content, and many of them have become popular because of the art of the content they deliver on their YouTube channels. Here we have listed the top 15 YouTubers in South Korea who have struggled to be on this list. Let's check them out.
---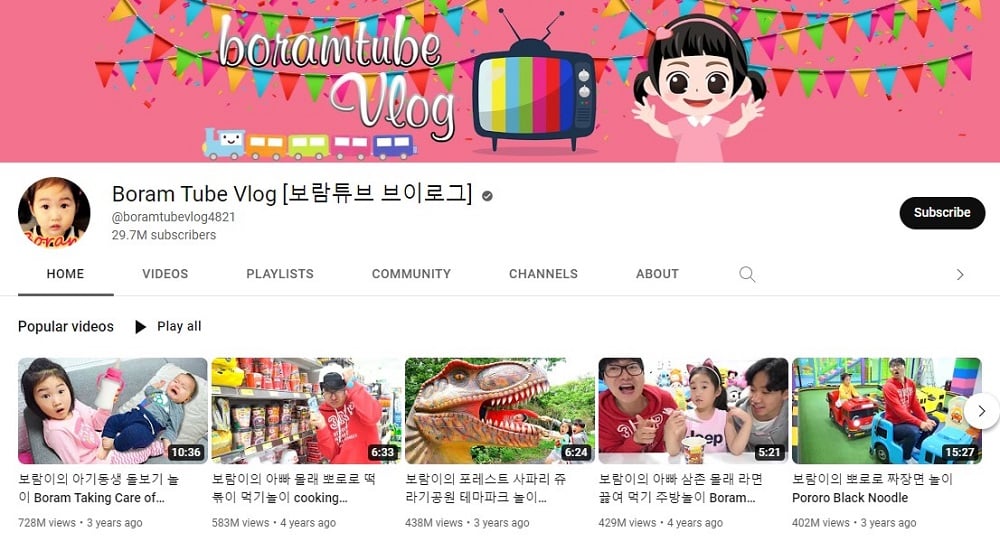 Boran Tube is a well-established and famous young Korean kid, the top YouTuber in South Korea. Boram is a six-year-old girl who loves toys and hosts two YouTube channels, the Boram tube ToysReview channel, which has over 14 million subscribers, and the Boram tube vlog.
The most famous one is the Boram Tube vlog which was created in 2012 and had over 29 million subscribers. She mainly gives content in vlogs, toy reviews, and candy reviews in her channel.
Her daily vlogs offer toy and candy reviews and showcase playing with her family and loved ones in childlike events like indoor playgrounds and going to children's cafes, which makes her channel fun to watch.
One example of her viral video is preparing Pororo Black Noodle, which has over 300 million views on YouTube. Most audiences who watch her channel are bare school-age children in Korea.
---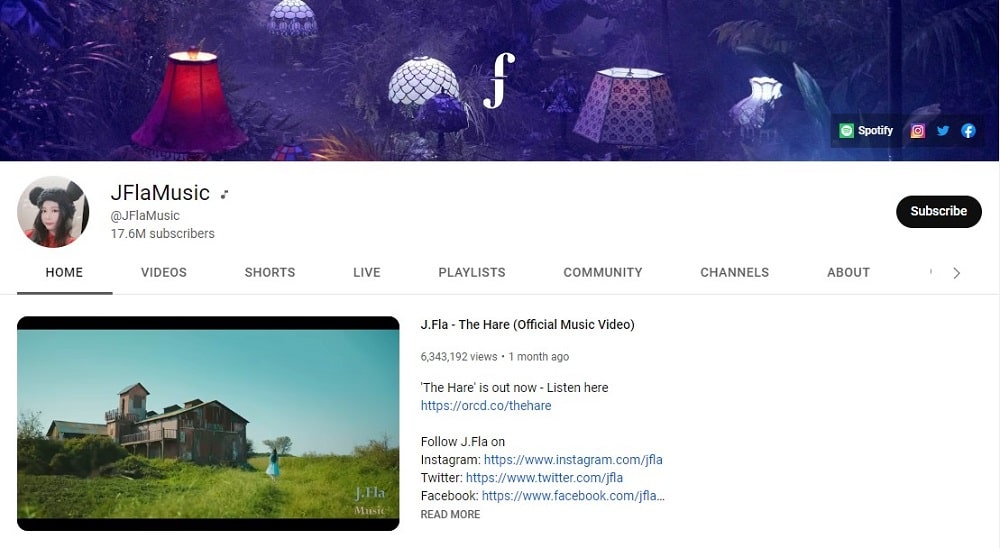 Kim Jung -Hwa is a talented Korean musician, singer, songwriter, and content creator who runs and hosts her YouTube channel JFLaMusic. She started in 2011 and did covers of popular songs on her channel, making her the best singer for making song covers in Korean and English languages.
Some of the hit songs she has covered and did well were Ed Sheeran's Shape of you (over 290 million views), Luis Fonsi's Despacito (over 200 million views), and Justin Bieber's Let Me Love You (over 109 million views), Many artists look for her to cover their songs so that to get exposure in vast areas in Korean
---
Jane ASMR is one of the most famous and watched Korean celebrities on her YouTube channel. She created her channel in 2012, where she posts videos of eating different types of foods of various textures with satisfying sounds, which people enjoy most when watching.
Like many other ASMR YouTubers, she doesn't show her face in her videos. In her videos, she eats different snacks and candies that people find profoundly relaxing when watching. She has millions of subscribers who love her eating videos, which makes her the best ASMR.
---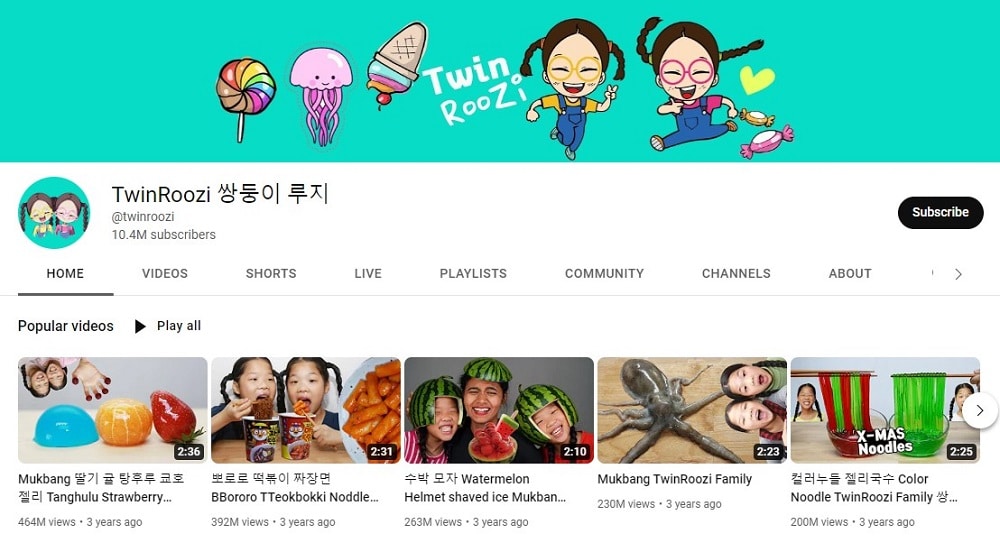 Twin ROOZI is a YouTube channel created by the top Mukbang YouTubers that you should try and watch them. The channel is about two identical twin girls who give daily vlog-out reviews on candy, snacks, and odd foods. The channel is mainly viewed because of the twins' reactions to eating fascinating food and traveling to different places.
The duo is fun and so cute to watch in their vlogs. For instance, they have this video of them eating a tangerine, tanghulu, and strawberries, which had over 292 million views. Twinroozi is now the best YouTuber because of how they express their reactions towards something.
For instance, you can check their reaction on live octopuses, and other things are on the extra level. Therefore, for children who want fun, watch out for the twin girls who have made exciting videos on their channel.
---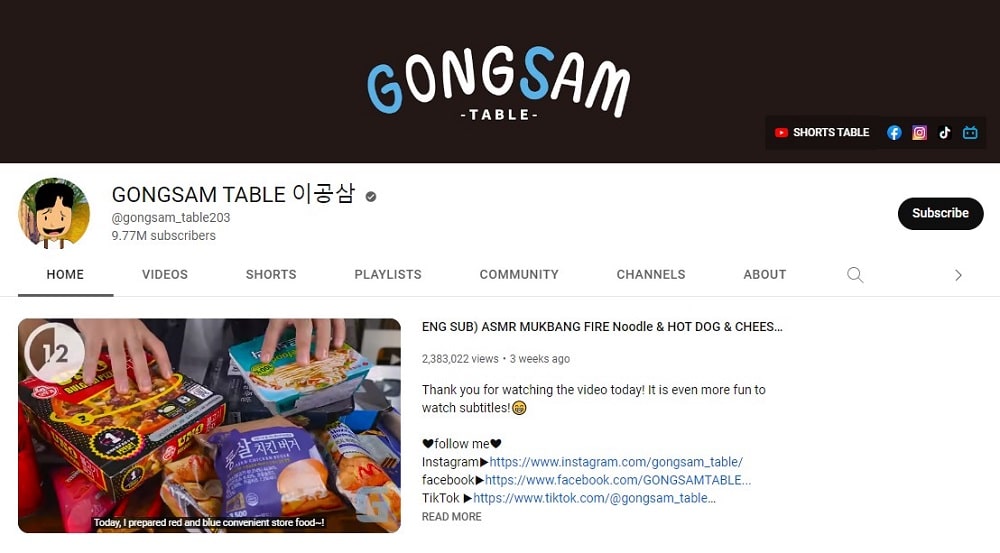 Gong Sam is a Korean YouTuber who loves eating spicy food and producing ASMR videos. He created his YouTube channel Gongsam Table which has 97.7 % million subscribers from Koreans, and the videos he uploads have average views of 1,870,000.
His foodie nature and how he finishes everything on the table have made viewers enjoy watching him endlessly without getting bored, and many react to his ASMR triggers from the videos.
---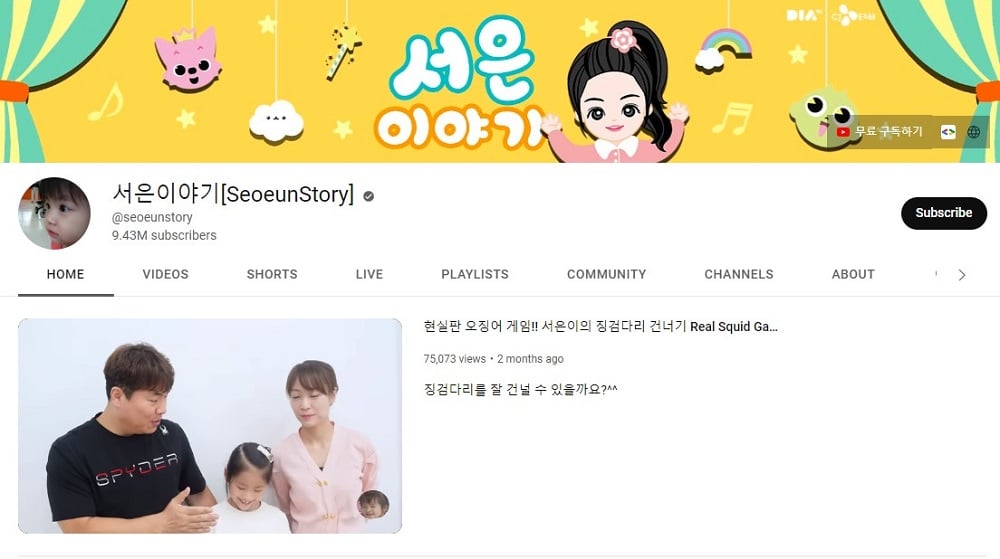 SeoeunStory is a fantastic and cute Korean YouTube channel that will make you glued to their channel. The channel is about a mom and her daughter sharing their best moments and having a perfect relationship by doing different activities. Seoeun is the name of the daughter who works together with her mom to showcase their daily vlogs.
Most of the content delivered in the channels is about food reviews, toy reviews, and fun contests. Talking about toy reviews, any global company that wants to have huge sales in South Korea should engage this family since they review most toy and kid products.
One of their breakthrough videos you can watch is "seoeun eating Pororo and friends' chocolate candy in her Tayo Tent," which has over 154 million viewers.
---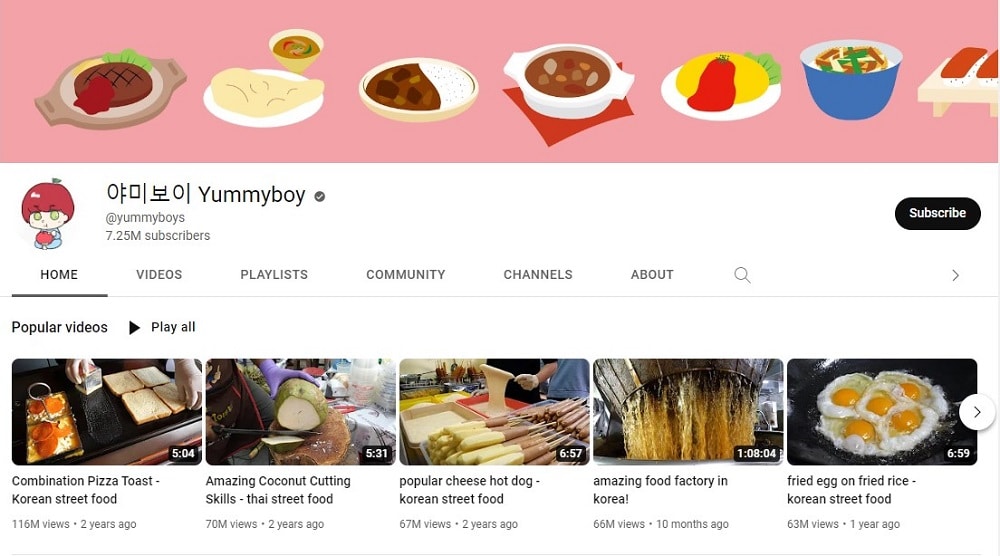 For food lovers, try and check out the Yummyboy channel that showcases some best foods in south Korea in different parts of Asia. His videos are pretty interesting to watch, as he doesn't make sounds in the video. Only the cooking tells the story in the videos.
The videos he has uploaded on his channel are worth watching, especially the incredible food-cutting skills videos and the combination of Chinese Hot Dogs, Pizza Toast, Egg bread with Bacon, and more.
---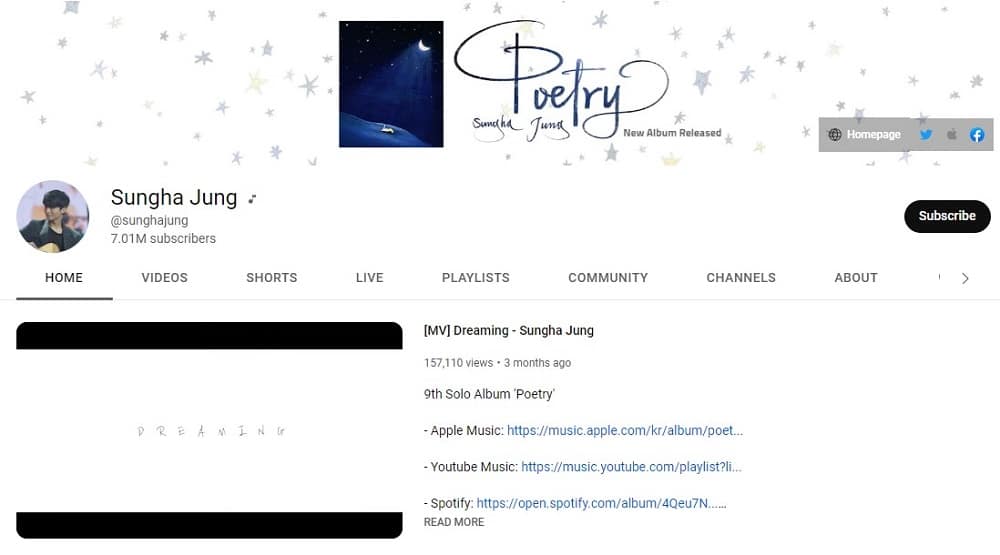 Sungha Jung is a popular Youtuber in south Korea who is a famous musician known for his acoustic fingerstyle guitar technique on YouTube. Globally, he is one of the mentioned successful fingerstyle guitarists with millions of YouTube subscribers.
In 2009 he made his first video cover of the famous pirates of the Caribbean, gaining over 62 million viewers and making him known worldwide. Apart from being the acoustic guitar, he also does a lot of renditions of contemporary, jazz, pop, classical, and movie theme.
---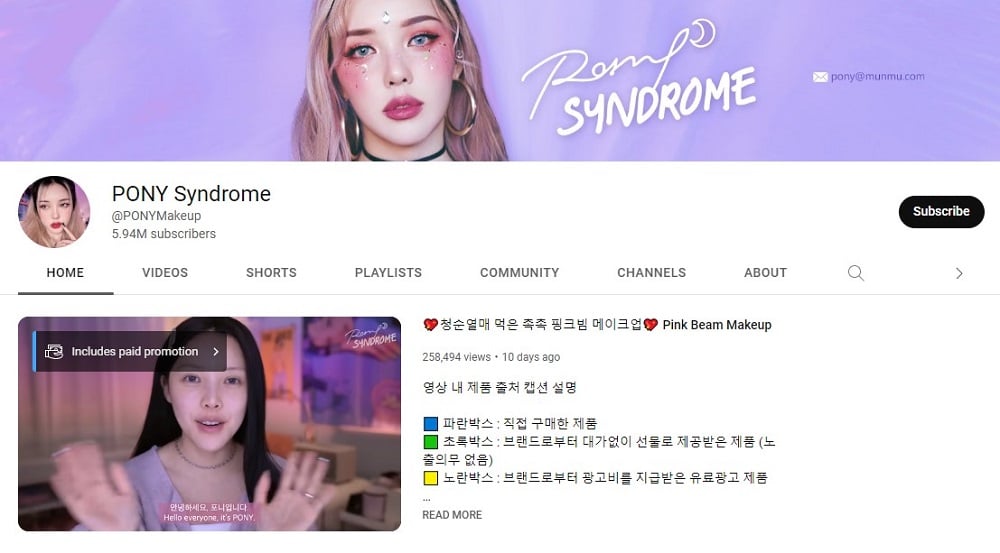 For beauty and makeup lovers, Pony Syndrome is the perfect channel for you to watch on YouTube. Pony, known by her real name Park Hye-min, has been a famous beauty influencer, makeup artist, and YouTube content creator for some years. She has made interesting vlogs on YouTube where she does makeup herself and resembles famous Korean and western stars like Taylor Swift.
One of the popular videos she made in her makeup tutorials is for Taylor Swift, which has over 21 million views. For beauty companies, if you need to advertise your product in Korea, Pony is the person to look for.
---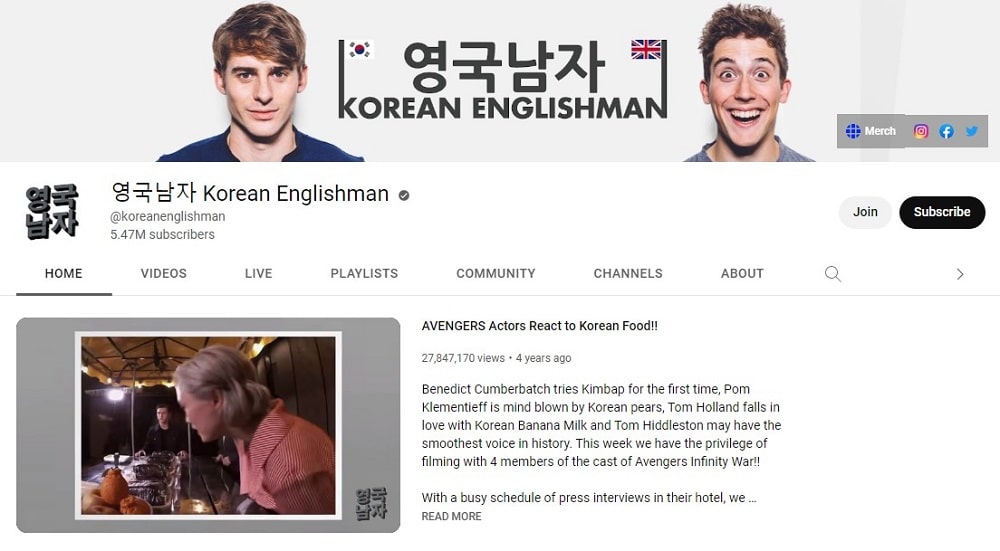 Korean Englishman is a popular channel on YouTube in South Korea where the YouTubers are non-Koreans. The channel is run and hosted by Josh and Ollie, foreigners from England describing English people trying   Korean culture, food, and music. Josh introduces Korean food, such as jokbal, Korean fried chicken, and samgyeopsal, to his English friends and muses about living in Korea.
The channel has captured millions of people's attention as it has millions of subscribers, and its videos are in English but contain subtitles in Korean. One of the most popular videos they have done and gone viral is of " English people trying Korean BBQ for the first time," which has over 17 million views. The main focus of their content is to connect Korean culture to England people.
---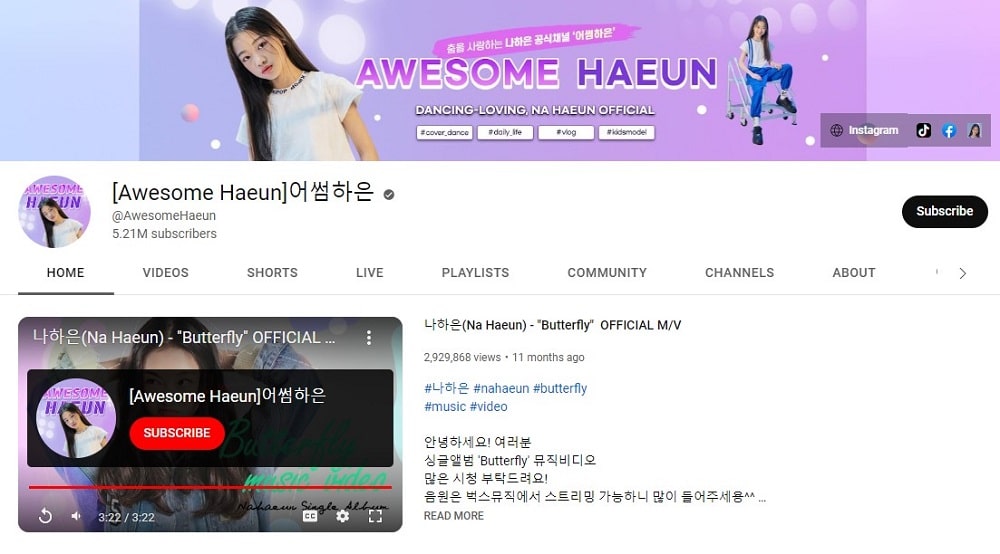 Haeun is one of the most popular kid models, dancers, and singers in Korea who loves to perform dancing incredible moves that match very well with the music beats. When it comes to dancing, she is a genius in that field, which has made her gain more subscribers on her YouTube channel. At the age of 12 years, she released her first single called "so special," which has more than 5o million views.
Haeun has collaborated with K-Pop groups like Momoland, where she performs her dancing moves. Many Global brands love her work since she is a significant influencer. Furthermore, she doesn't do dancing only for K-Pop groups; she has done dancing videos for celebrity songs like Beyonce, Christina Aguilera, and many more.
---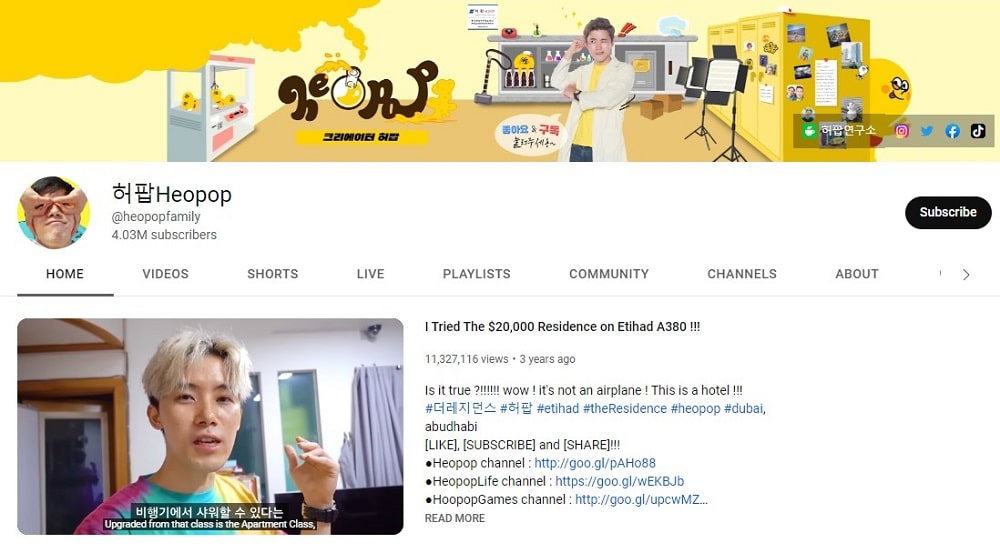 HEOPOP is a famous Korean Youtuber whose most of his viewers are children. He has two channels: one is the Heopop channel, where he uploads fun and unusual experiments, and the other is the Heopop life channel, where he does vlogs.
He pays a lot of attention to his experiments, like filling a swimming pool using slime, which is fun and exciting to watch. His videos mostly have more viewers when he does an experiment but fails to work. One of his viral videos, Dame Tu Cosita Dance Challenge, had over 111 million viewers.
---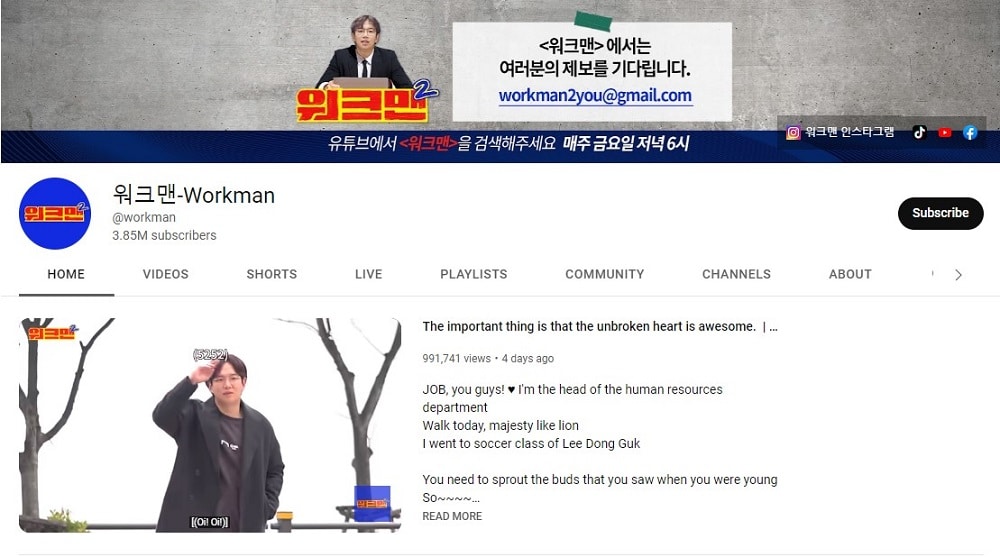 Workman is one of the significant entertaining channels hosted by Jang Sung-kyu. Workman content is about Jang doing experiments in various occupations in Korea. He makes videos as a construction worker, gas attendant, and many more occupations where he works with humor that makes his videos enjoyable.
The videos uploaded to his YouTube channel gained more than 2 million views per video. Through these videos he uploads, he is estimated to make over $ 1 million monthly.
---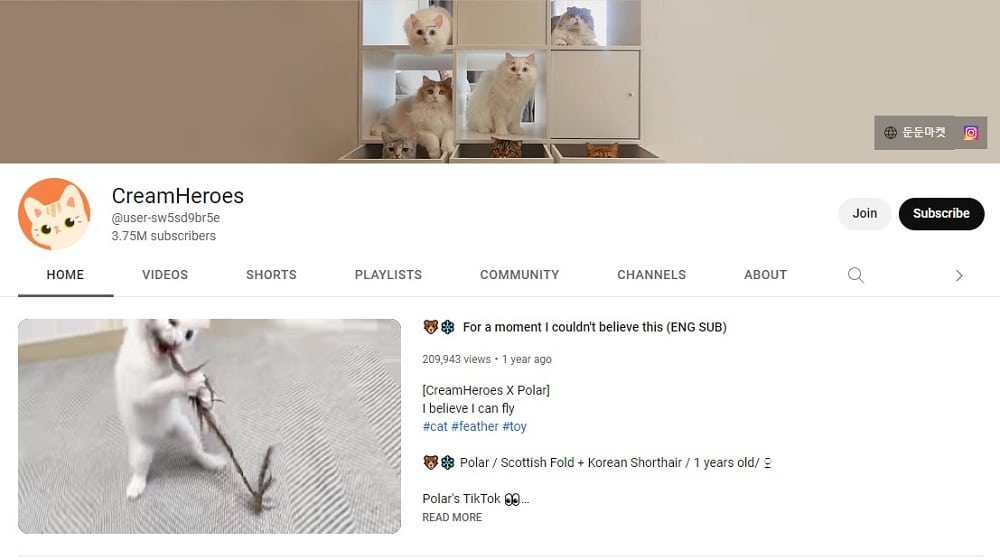 CreamHeroes is one of the Top pet YouTubers in South Korea, where the YouTuber showcases her love for her pets. Average Korean pet owners will spend over $2.5 billion on their pets in 2022. CreamHeroes is hosted by Claire, who has 7 seven cats (LULU, LALA, TT, DD, CHUCHU, MOMO, and COCO), and each has its personality.
She has done many best videos with her pets, such as interacting with toy cars, fun mazes, and tiger/shark dolls. She also dresses her cats in different costumes, which makes her video fun to watch. One of the top videos she has uploaded had viewers over 16 million.
---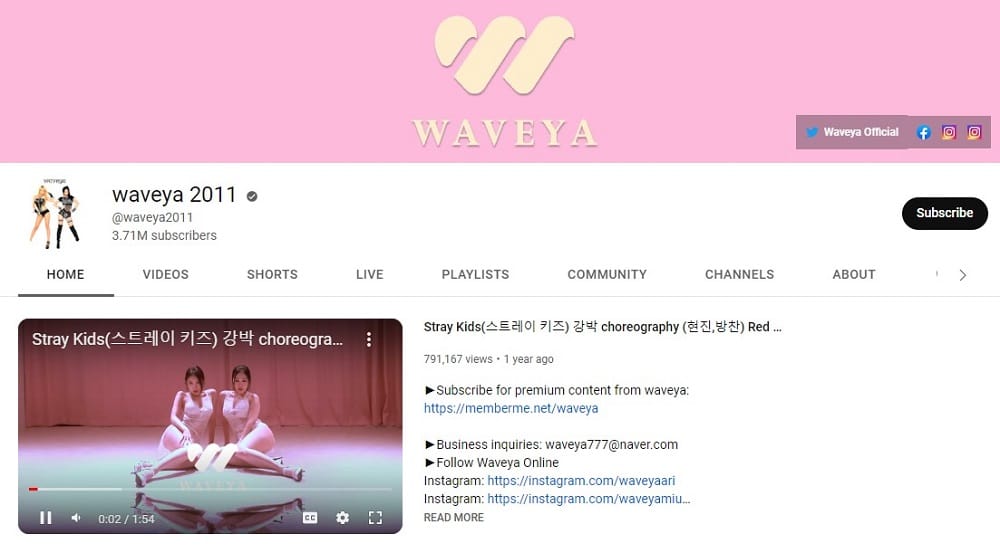 Waveya is a top Korean dance team famous to YouTubers for K-pop covers. The group is run by duo sisters Ari and Miu. After the success of BTS in the UK and America, K-pop has become popular in Korea and globally, where more countries have embraced it.
Wavenya channel mainly teaches choreography of the top K-pop groups and international singers. The group had achieved a lot and became well known when they released the Gangnam dance style dance video, which was well received by the audience getting over 174 million viewers.