When people talk about Anime and when it did become popular, they often talk back to the Naruto days in the early 2000s.
However, Anime became mainstream in Japan back in 1980. Series like Dragon Ball was the starting point for many Shounen shows like One Piece, FullMetal Alchemist and Bleach.
However, Fanservice was quickly starting to spread with the success of many Anime shows. And before we knew it, Ecchi Anime began taking over the industry. But how does an Anime define itself as Ecchi? To entitle itself to such a genre, the anime should include obvious shots that scream, "This is sexualized". Many characters are getting introduced with camera angles that present some level of exposure, whether it's a female's breasts or a Man's abs.
Now, with all that being said, let's start talking about the best Ecchi Anime series out there.
---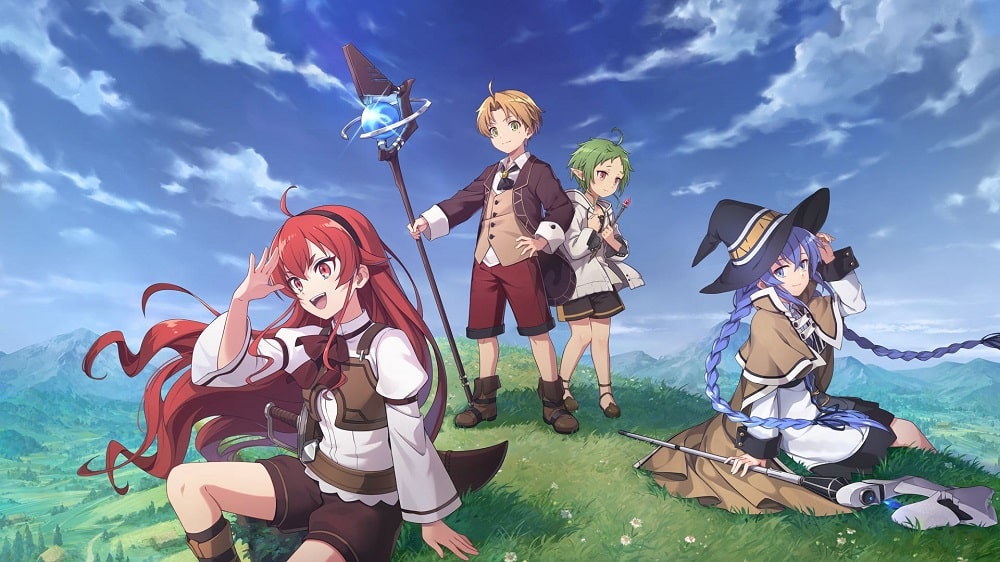 A 34 years old man was an introvert, fat, and living the most unhealthy possible life. His level of perversion would go so far that he would spy on women with hidden cameras. However, after getting himself in a tragic accident, he passed away. Once he opened his eyes again, the first image he saw was a woman looking at him with a smile.
Confused about what was going on, he decided to move his body only to realize he was a baby. This man was reincarnated into a different universe where magic and fantasy exist. Becoming a new human being, he now has the chance to lead a new life, all while maintaining the knowledge of an adult.
---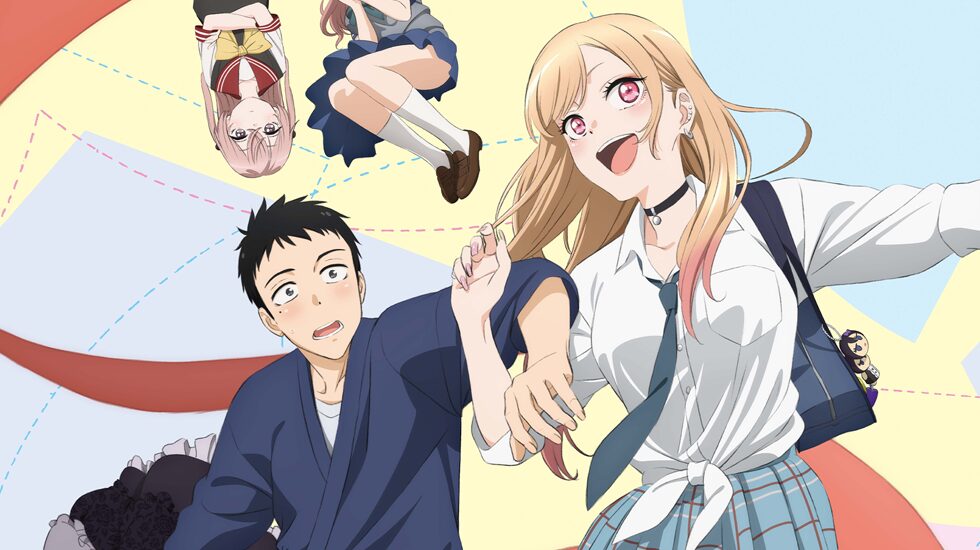 Gojô Wakana is a high school boy who loves to craft dolls. He has watched his grandpa make gorgeous dolls ever since he was little. However, he became insecure about it when he was mocked for such a hobby. That was until he met   Kitagawa Marin, one of the most popular girls in school.
Gojô and Marin have met while trying to practice their secret hobby. Gojô was making dresses for his dolls while Marin was trying to cosplay. Having both of their secrets exposed, Marin took the chance to ask Gojô to help her make cosplays, being completely carefree about changing in front of him or getting measured by him.
---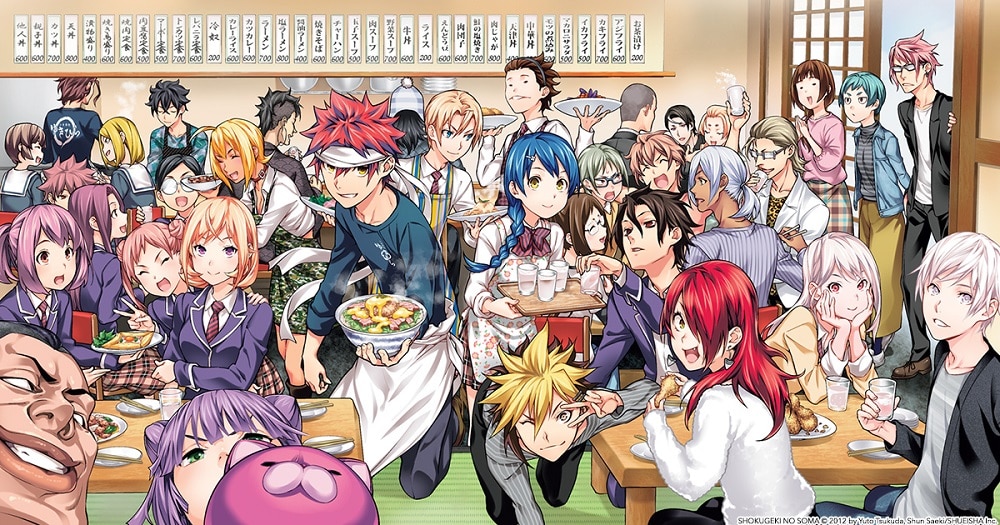 We all are aware of what pleasure can do to a person. But when that pleasure becomes too overwhelming to hold in, our bodies will be surpassed, and our emotions will be exposed.
In Food Wars, this pleasure mainly comes from eating one of Souma Yukihira's dishes. In a comedic yet erotic way, many who taste Souma's food end up having a Foodgasm. The way the characters blush and have their body exposed in an exaggerated cut scene makes this show both funny and naughty to watch.
---
Tomoya Aki is an Otaku and a high school student. He seeks to create a dating simulator game after he had spent most of his years reading manga and light novels. However, he can't accomplish such a goal by himself. He will require someone to create a script, illustrate, and possibly voice act.
With that in mind, he began to recruit people fit for the job. However, his main issue is that he needs to go through the main character's future experiences to make it succeed. That means he will have to date, love, and possibly do something erotic to one of the girls he recruited. Will he have the courage to do that?
---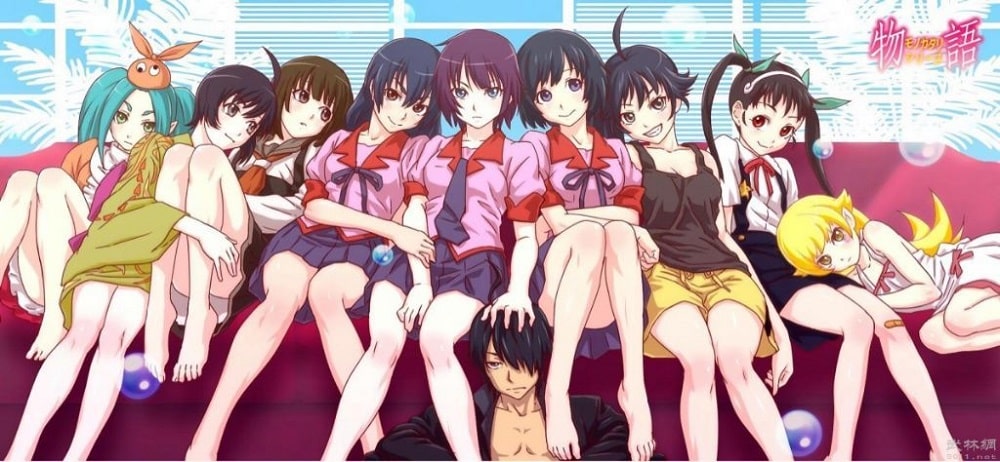 Probably one of the most complicated Ecchi series in terms of timeline and order of watching. However, it is still recognizable as a fantastic series with unique cuts. The animation studio made the series stand out with its high-quality illustrations.
To sum up the story of the Monogatari Series, our main character is named Koyomi Araragi. He is a high school student who became a vampire for a short time. He is yet to restore his humanity fully. One day, Koyomi encounters Hitagi, a classmate of his, with a strange problem. After he had fully helped her solve her problem, she decided to make herself his girlfriend.
---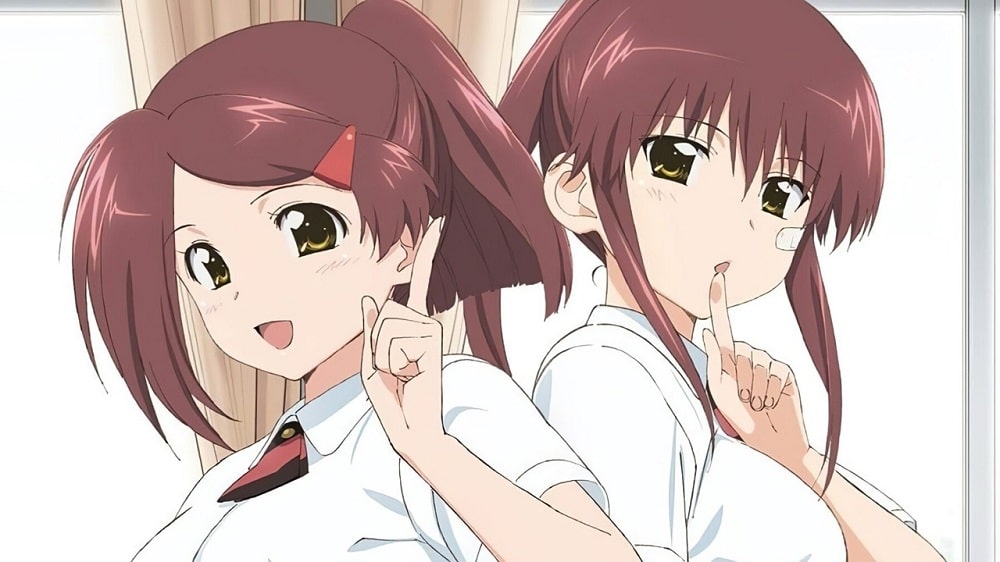 Keita, Ako and Riko were friends ever since kindergarten. They became very close to each other and developed a strong bond. However, one day Keita's father decided to marry again, and he ended up marrying Ako's and Riko's mother.
The twin sisters become the older sibling of Keita, but little did Keita know that those two had developed romantic feelings for him, making their story complicated. Even though they are step-siblings, Ako and Riko do not hesitate to lust over Keita and prove to him that they love him, so what will Keita do?
---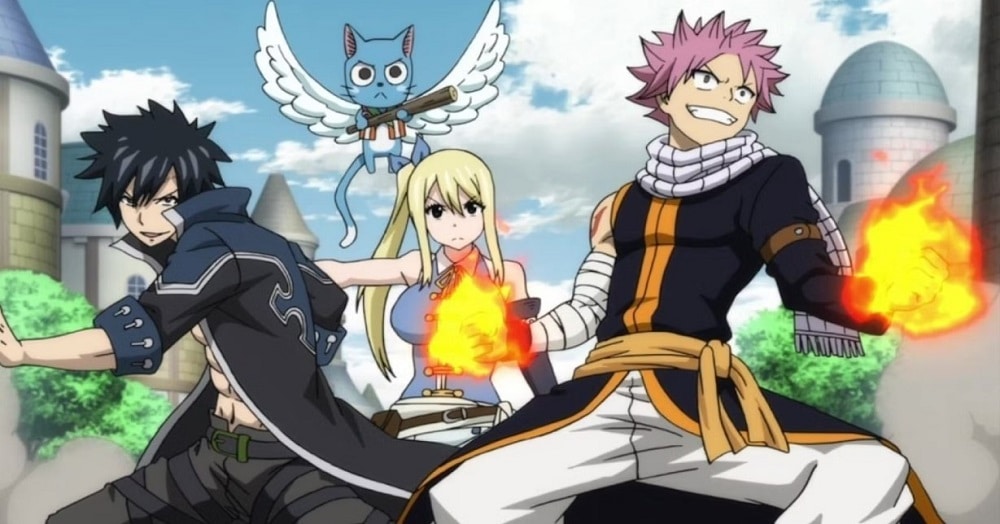 Fairy Tail is a popular Shounen anime that is often compared to Naruto, Bleach, and One Piece. The world of Fairy Tail has many guilds and adventurers with various unique powers. However, the guild Fairy Tail is known to be one of the strongest of all, and that is where our main characters hang out.
Compared to other Shounen anime, Fairy Tail must have the most fanservice. Not only are there many tight outfits that shape the bodies of many females, but during battles, those outfits rip apart, making them barely cover the females' breasts. So not only does Fairy Tail present badass characters, but it also awards us with great shots.
---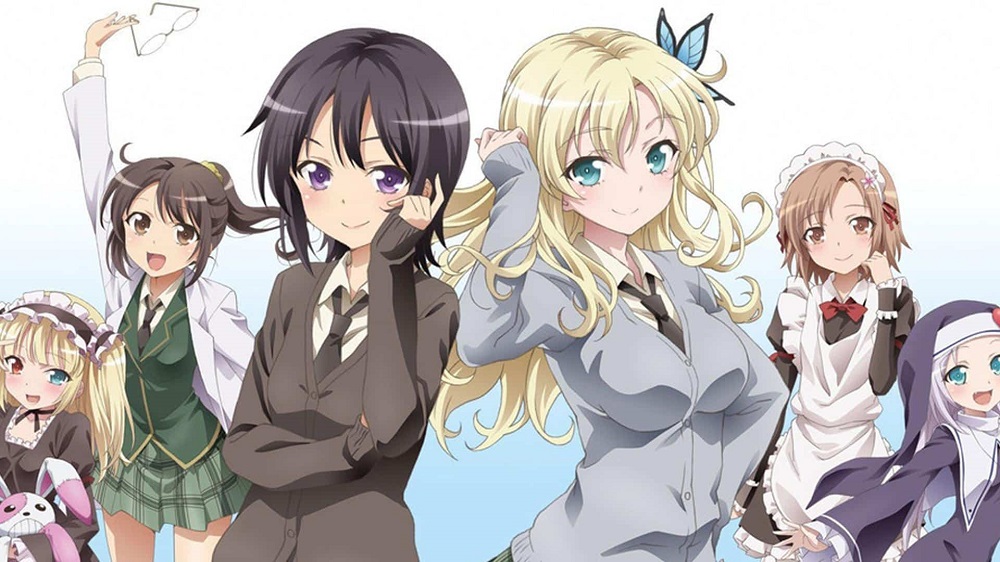 Kodaka is a transfer student with naturally unnatural-looking hair. It looks like it was dyed, but in fact, he was born that way. This made people take the wrong impression of Kodaka, making him eventually have zero friends. That is until he met Yozora, another lonely girl in his school that used to talk to an imaginary friend.
Both of them decided to create a new club where they get to meet new people and make new friends. Every episode is chaotic and funny, but there are also lots of erotic moments! Especially when all members of the club are girls except Kodaka.
---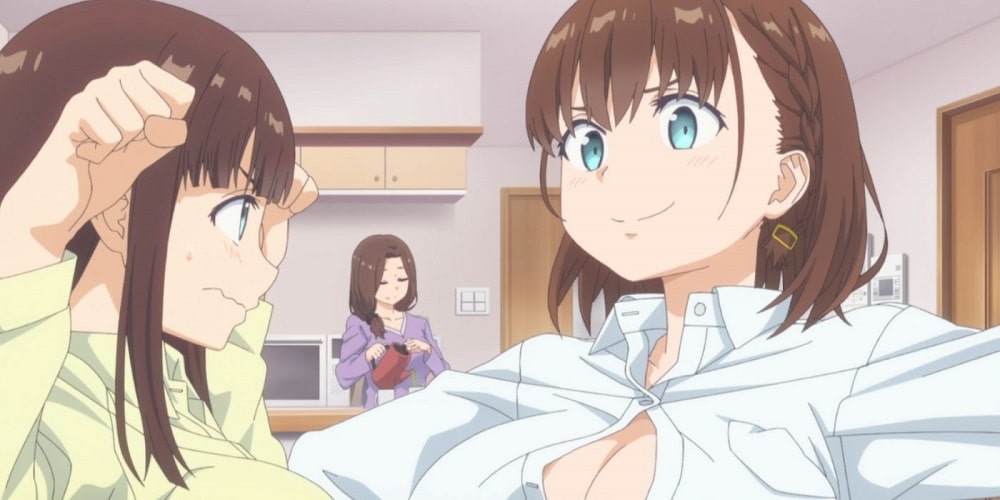 Ai-chan is a high school girl with quite an attractive trait. Oniisan is a salaryman who keeps her protected during her training period on Monday. This series does not emphasize the main character; he barely gets any screen time. Most interactions happen with Ai-chan, the cute, heavily attractive female.
As they spend time together and get close to each other, Ai-chan starts to tease him now and then, making use of her huge breasts that the show is exaggerating.
---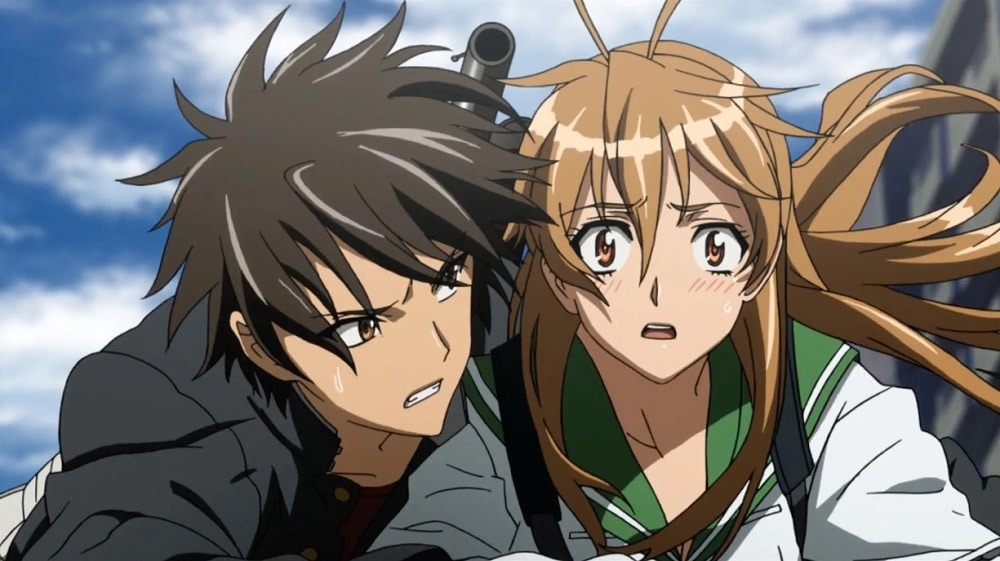 A zombie apocalypse has started, and the world is running into chaos. The story begins in a high school where people slowly started to get infected. The infection has found its way inside, and our main character, Takashi Kimuro, was forced to face this threat to protect himself and his friends.
In this series, we will find lots of jiggle physics and cleavage shots. It also gets very erotic in further scenes when some characters get to bond together. Even during zombie fights, they do not hold back on the 'funny' angles.
---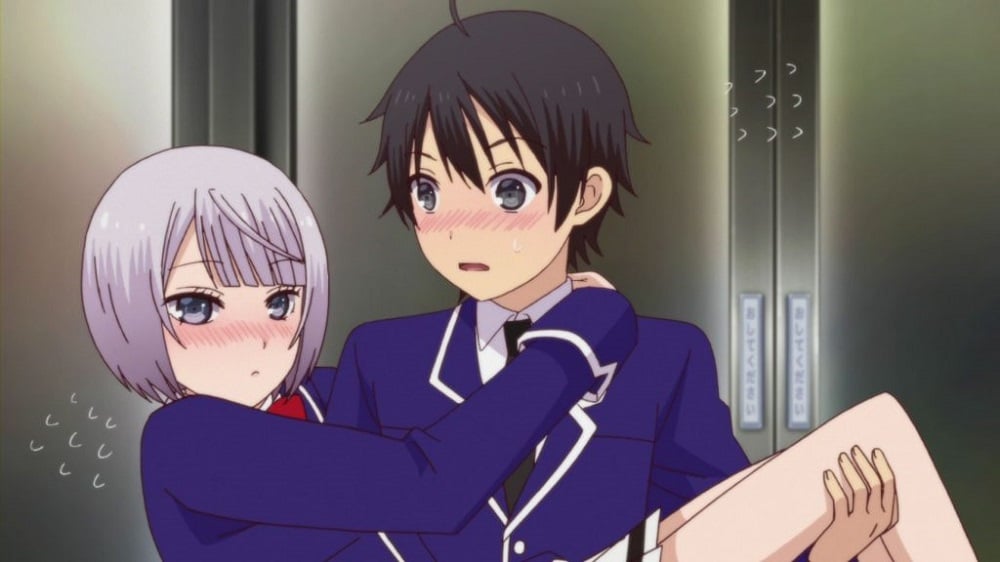 Akiho Kosaka is the class representative. She excels in almost everything. She is good at all subjects, she is great at sport, and she is super appealing to men. Haruka Shinozaki has developed feelings for her ever since he first saw her. And through the past years, he finally dared to ask her out. Surprisingly enough, Kosaka casually accepted his offer.
She then proceeded to mention that it was her first relationship, and she would do her best to please him, starting by memorizing all the different positions. That was when he realized she was a strange person. Instead of getting to know basic information about him, she instantly jumps to his fetish and kinks.
---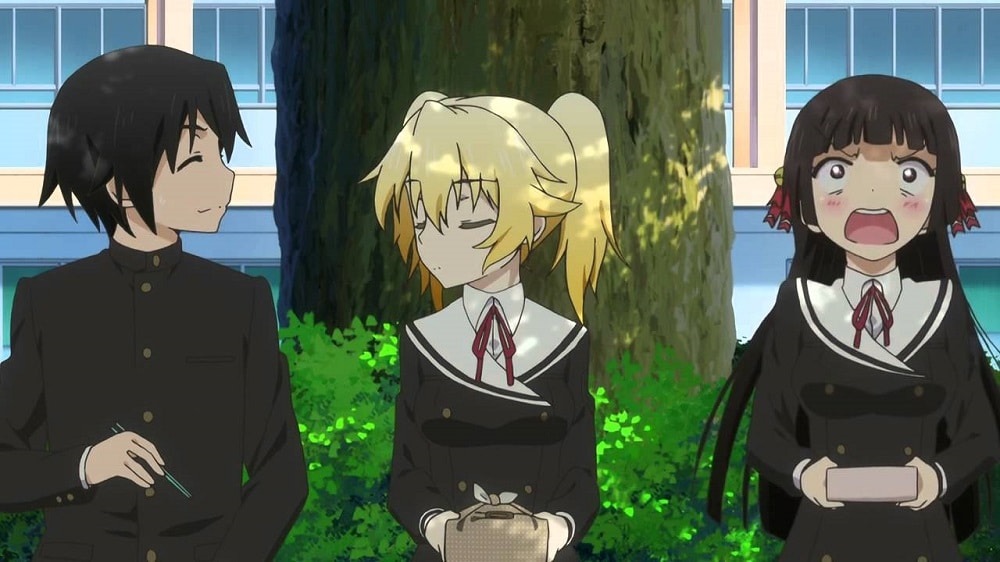 After a tragic event that occurred to an ordinary family, which caused the parents' death, the son and the daughter were taken away to live in separate families. After around six years of separation, they were finally reunited.
Akito and Akiko have started to live together. However, Akito started to notice how over-affectionate Akiko was toward him, only to realize that she had developed feelings for him, but he quickly rejected her. Things went even worse for Akiko when more girls started living with them, making her jealous. All those girls now started to fight over Akito by teasing him alongside many erotic actions.
---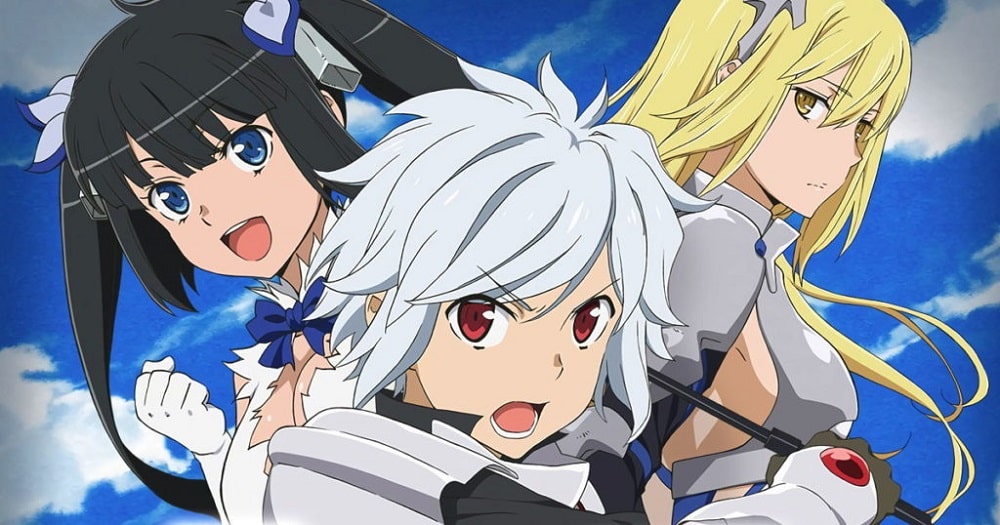 DanMachi is one of those anime series with a bizarre long title, but it didn't disappoint by delivering fanservice to the watchers. Bell Cranel is a young boy who wants to become a famous adventurer. To obtain fame and reputation, he must enter dangerous dungeons and survive.
On his adventure, Bell meets a lonely goddess named Hestia. Bell and Hestia start to form a bond as they begin to travel together. However, Hestia's physical appeal and casual clinging to Bell make things quite erotic to both Bell and the viewer. However, it is worth mentioning that Bell is considered lucky for picking up Hestia.
---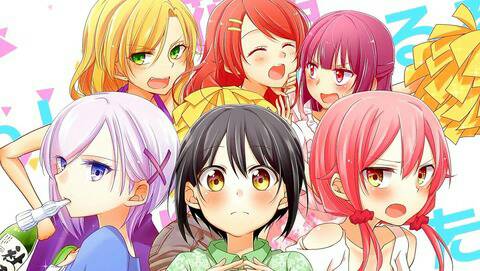 Natsuno Hanabi is a 15-year-old girl who will become a high school student. She moved from Tokyo to live in Tachibanakan, where dorms were made for students. However, her fantasy about the place was too good to be true. On her first day of arrival, Natsuno is met with many girls who are not ashamed of exposing their bodies to her, creating various erotic scenes.
But Natsuno is a shy girl, and as hard as she tries to avoid getting in those situations, she only creates more, making others around her misunderstand her intentions. The series is quite short, with each episode only being around 4 minutes, but they all are filled with fanservice!
---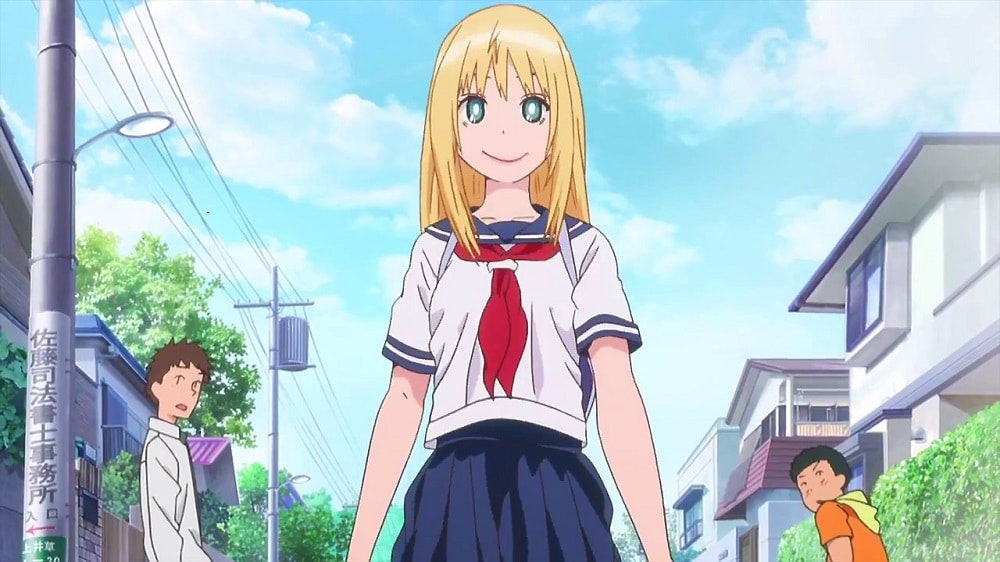 Another short type of anime without a really big plot. Asuka is a high school girl with blonde hair and blue eyes. In the episodes, she is presented as a very beautiful, sparkly, and cute girl.
However, she always finds herself in awkward situations, like when she goes to school with her skirt hanging up, revealing her panties. Asuka always does things in a way that looks super erotic to men, even when she doesn't mean to. The show overall does not hesitate to sexualize her nor hide away erotic scenes.
---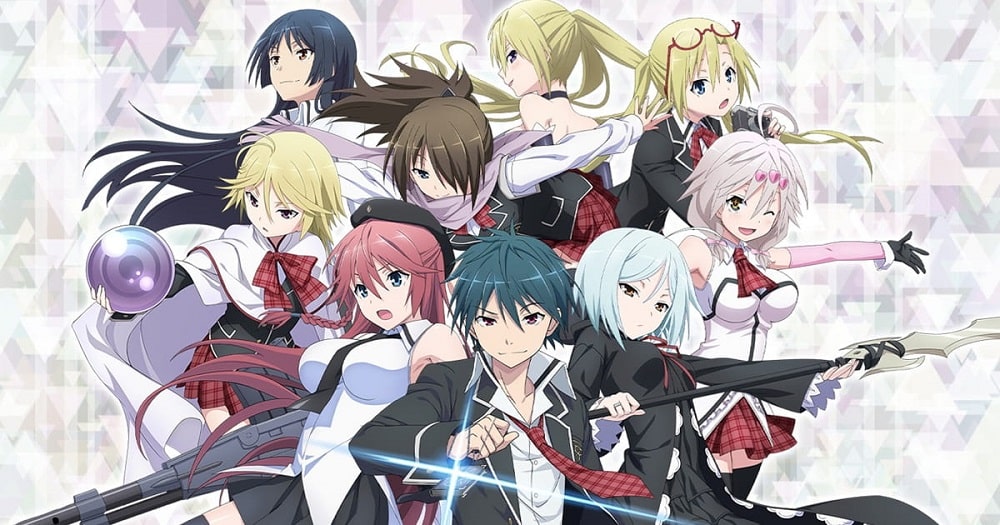 A catastrophe has happened that caused life on earth to change. The sun that kept shining for millions of years stopped shining, and her bright light faded away. This event was named "Breakdown Phenomenon". However, hope is not lost.
Arata was able to rebuild the world again artificially. Arata used Grimoire, a magical book, to complete the deed, but this caused him a major problem when a girl named Lilith told him to hand over the book or be killed. Funny enough. However, Arata chose neither. Instead, he enrolled in a magical school and became a part of the Trinity Seven. Now he must use all his might to stop his hometown from being destroyed.
---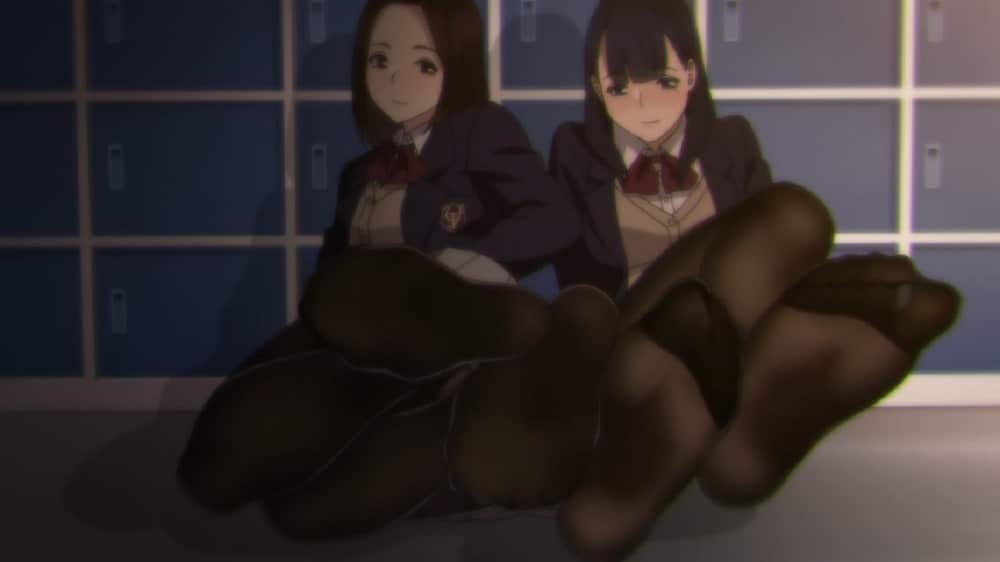 We can't say that this show is for everyone, but it is a heavily fetish-based show. This anime has used a great budget to draw thigh-high silk stockings and animate their removal. It heavily emphasizes a bunch of school girls' legs, especially when they change. But there are also lots of erotic interactions between them.
However, not only do those school girls get to have these shots, but one of the teachers gets to have some screen time as well. The main girls in this show are Homi Moegi, Ren Aikawa, Yua Nakabeni, and Yuiko Okuzumi.
---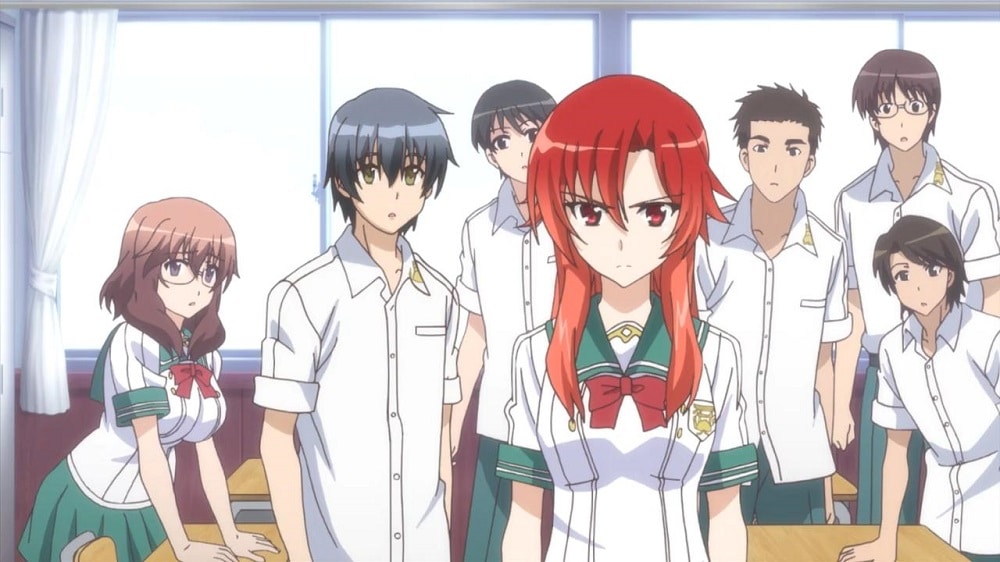 Ryosuke Kaga is a high school male student who thinks out loud. This has caused him to look like scum when he makes many perverted comments or informs people about his inner thoughts that were never supposed to be known. Though his foolishness doesn't stop there, it continues going even further when he meets a girl named Lisara. He learns that she is a goddess and that she needs help.
Inviting her inside his home, Lisara attacks him with a broken sword that touches his spirit. Now that she had formed a contract with Ryosuke, their spirit became one. As a grim reaper, Lisara needs to maintain her energy, so she needs Ryosuke. However, things turn upside down for him when he is informed that he will die in 3 months.
---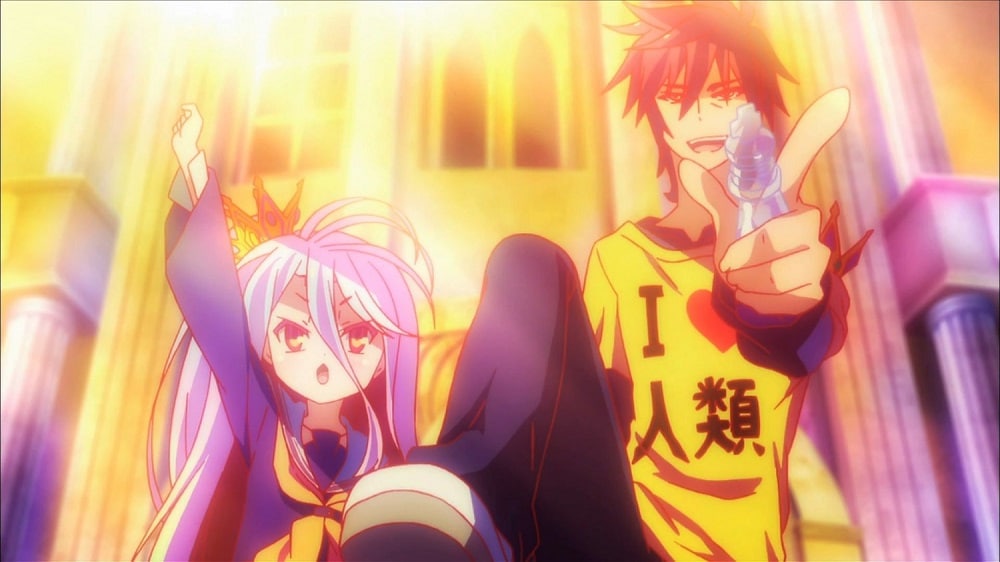 One of the most popular series out there. No Game No Life is a heavily praised anime. Unfortunately, the anime never got to have a second season, even though many fans worldwide called out on it. The story of No Game No Life begins with two stepsiblings, Sora and Shiro. These two are introverted, veteran gamers who consistently spend time playing games together, winning against other people online easily.
However, one day, those two receive a message from an unknown user. Not caring much about it, they responded to it only to get transported into a different world. There, they get to meet a princess who is trying to take back her father's throne. Moved by her purpose, Sora and Shiro decide to help her achieve her goal.
---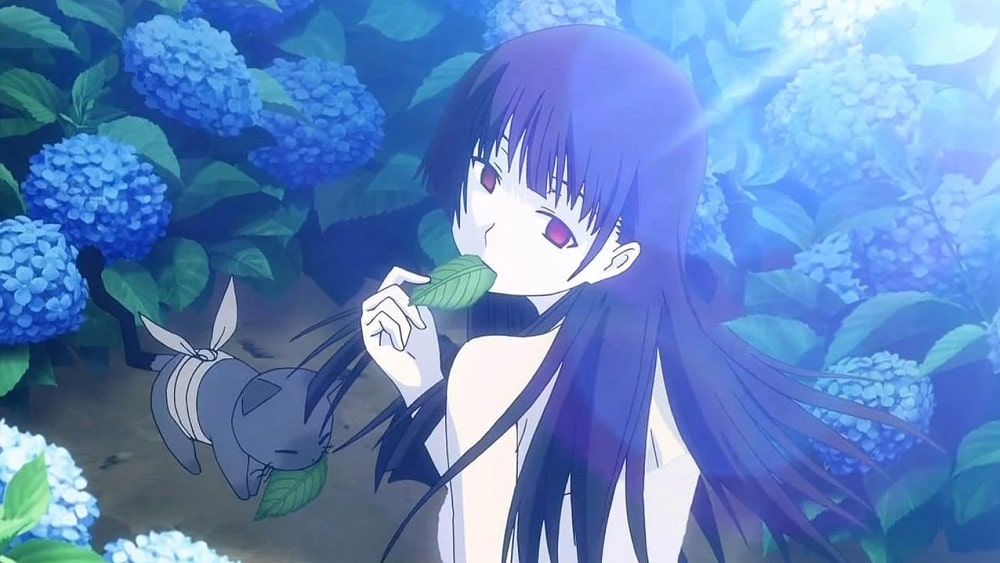 Chihiro Furuya is a high school boy who is super obsessed with zombies. He loves everything about zombies, he keeps thinking about them, and he obsesses to the point where he wishes to have a zombie girlfriend. But little did he know that his wish would come true. After a tragic incident that happened to his pet, Chihiro seeks to make a potion to resurrect it back to life.
However, that potion was found by a girl named Rea Sanka. This girl has been thinking about dying, and when she found the potion, she drank it hoping it would kill her. However, she only died to return as a zombie, accidentally achieving one of Chihiro's dreams.