Old-man cartoon characters have always added a unique blend of humor, wisdom, and heart to animated series and films. There's something about a grumpy old man cartoon character that makes us laugh.
It could be the contrast between their age and attitude or that they remind us of our grumpy grandpas.No bond is more precious and pure than the bond between children and their grandparents. This bond is the same in cartoons, where we see these old male characters who offer support and comfort to their grandkids. From their distinctive quirks and memorable quotes to the lessons they've imparted, these iconic characters continue to leave a lasting impression, as we will see in our article, "Old Man Cartoon Characters: Meet the 15 Favorites!"
This list is so inclusive that while it is a walk down memory lane for many people, it provokes the curiosity of the current younger generation.
---
1. Carl Fredricksen – UP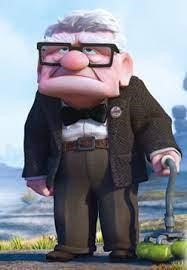 NAME
Carl Fredricksen
ALIAS
●        Mr. Fredricksen (by Everyone, including Russell)

●        Fredricksen (by Charles Muntz)

●        Master (by Dug)

●        Poppa (also by Dug)

●        Carl

YEAR
2009
CARTOON
Up
GENDER
Male
OCCUPATION
Balloon salesman (retired)
Meet Carl Fredricksen, the grumpy old man from the exciting Pixar film Up. Voiced by Ed Asner, Carl begins the movie as a stubborn 78-year-old dealing with the loss of his wife and feeling isolated in his old age. Beneath his grumpiness lies a lovable and relatable character, determined to fulfill his lifelong dream of traveling to South America with his late wife.
Carl's character depth truly unfolds when he decides to chase the dream he shared with Ellie – to move their house to the cliff overlooking Paradise Falls and grumbles about his new companion, a young boy named Russel, a wilderness explorer, and the hilarious Dug, an interaction that shifts from an escape from society to a heartwarming tale of friendship, personal growth, and second chances.
---
2. Mr. Wilson – Dennis the Menace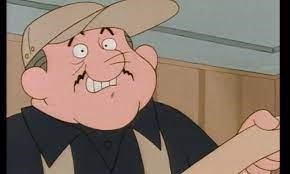 | | |
| --- | --- |
| NAME | George Wilson |
| APPEARENCE | Bald, large, fair skin |
| YEAR | 1959 |
| CARTOON | Dennis the Menace |
| GENDER | Male |
| ATTIRE | Brown sweater, green pants, and black shoes |
Mr. Wilson from the cartoon series "Dennis the Menace" is a classic example of an old grumpy cartoon character. He's often struggled with maintaining his home and garden and dealing with the aches and pains of aging. Still, behind that scowl and seemingly irritable demeanor, he is also shown to be kind and caring, willing to help others, including Dennis and his family. He becomes an occasional reluctant mentor to the young boy, imparting wisdom with his dry wit.
---
3. Uncle Scrooge – Disney's DuckTales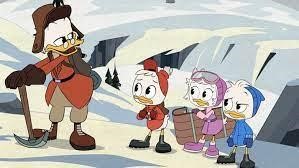 Scrooge McDuck, popularly known as Uncle Scrooge from Disney's "DuckTales," has unparalleled charm. As the uncle of Donald Duck and the great-uncle of Huey, Dewey, and Louie, he's not just a wealthy businessman but a mentor and a guardian. With his thick Scottish accent and the iconic top hat, he's the richest duck in the world, and his wealth often drives the series' adventures because of his passion for treasure hunting and relentless pursuit of maintaining and growing his fortune, which often lands him and his grandnephews into thrilling escapades.
Beneath his penny-pinching exterior lies a heart of gold. Uncle Scrooge cares deeply for his nephews, and his character reveals important lessons about family, sacrifice, and the real value of wealth.
---
4. Mr. Burns – The Simpsons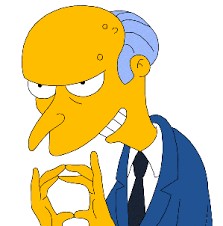 Charles Montgomery Burns, better known as Mr. Burns from "The Simpsons," is the infamous villain who is a wealthy, power-hungry tycoon. As the owner of Springfield's Nuclear Power Plant, he often represents corporate greed and ruthless ambition. His memorable characteristics include his hunched posture, protruding nose, and infamous catchphrase, "Excellent!" He's known for his interactions with his assistant, Smithers, and outrageous encounters with Homer Simpson.
However, his soft spots are shown in moments of vulnerability and his inexplicably affectionate relationship with his teddy bear, Bobo. Also, he is shown as frail and in need of his loyal assistant, Waylon Smithers.
---
5. Grampa: the Eccentric Patriarch – The Simpsons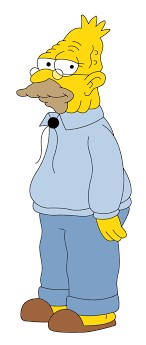 NAME
Abraham Simpson
ALIAS
Abe Simpson
Abraham Simpson
Methuselah
Johnny Flamethrower
Grey FoxEffie Lou
YEAR
 From 1989
CARTOON
The Simpsons
HAIR COLOR
Blonde (dyed)
Brown (naturally)
Grey (formerly)
Bald (currently)
PROFESSION
Retired
President of the Gay & Lesbian Alliance
Flying Hellfish member
Owner of Simpson Laser Tag (Formerly)
Cranberry Silo night watchman (Formerly)
Worker at a meatball factory
Others
Abraham Simpson, commonly known as Grampa in "The Simpsons," is a delightful blend of wit, timely wisdom, and comic relief. With his receding hairline, rounded glasses, and somewhat absent-minded demeanour, he is often the voice of outlandish stories and skewed wisdom.
Though he may be forgetful and senile at times, Grandpa is full of surprises and lucid moments where he tells us tales of his past, including his adventurous time in World War II and his colourful love life. Not to mention, He's also an enthusiastic patron of Moe's Tavern and never fails to devise his nasty schemes, which are always exciting. Despite his advanced age, he is very lively.
---
6. Grandpa Lou Pickles – Rugrats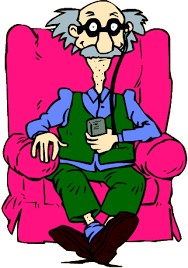 | | |
| --- | --- |
| NAME | Stuart Louis Kalhern Pickles S |
| ALIAS | Lou Mr.Pickles Grmapa Dad |
| YEAR | 1991-2006 |
| CARTOON | Rugrats |
| PROFESSION | Soldier in the war, a cook, a repairman for small appliances, and a detective |
| SKILLS | Military Strategies Detective skills Wrestling and Hand to hand Combat |
Lou Pickles, fondly referred to as Grandpa Lou in "Rugrats," is the elderly storytelling marvel of the Pickles family. With his distinctive white hair, bifocal glasses, and penchant for a nap, Grandpa Lou is a true symbol of grandparenthood in cartoons. He often serves as a babysitter for the Rugrats, delighting them with tales filled with adventurous exploits from his younger days. Despite sometimes struggling to keep up with the Rugrats' energy, Grandpa Lou brings warmth and humor to the series. His character perfectly encapsulates the special bond between grandparents and grandchildren, making him unforgettable. He is a  lively and playful character.
---
7. Alfred Pennyworth – Batman: The Animated Series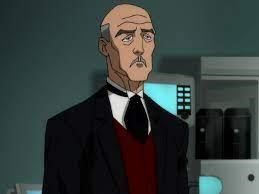 NAME
Alfred Thaddeus Crane Pennyworth
YEAR
1940-2011
CARTOON
Batman
AFFILIATIONS
Batman Family
SIS (formerly)
Alfred Pennyworth, the loyal butler and confidant to Batman in "Batman: The Animated Series," brings a depth of sophistication, intelligence, loyalty, and dry humor to the series. Always Dressed in a black suit, white gloves, and spectacles, he's always ready to assist Bruce Wayne in his dual life as a mentor, a father figure, and Bruce's moral compass.
His sharp wit and a strong sense of duty bring a grounding presence to Batman's often chaotic world. Alfred Pennyworth embodies loyalty and unwavering support.
---
8. Reginald Fletcher – Phineas and Ferb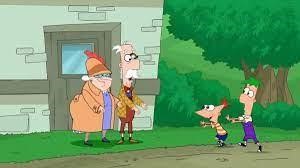 Reginald Fletcher, or Grandpa Reg, from "Phineas and Ferb" is a charmingly eccentric character with a fascinating backstory. He is Phineas and Ferb's grandfather and Betty Jo Fletcher's husband who enjoys recounting stories of his exciting youth, including his time as a daredevil known as the "Flying Fishmonger."
Reginald Fletcher brings a special blend of humor and adventure to the show with his thick British accent, eye-catching mustache, and friendly disposition. His engaging tales inspire Phineas and Ferb's adventures, and he often plays a part in their summer escapades.
---
9. Grandpa Max – Ben 10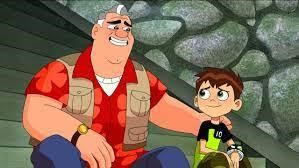 NAME
Max Tennyson
ALIAS
The Wrench (formerly)
YEAR
2005
CARTOON
Ben 10
OCCUPATION
Plumber
Hero
Magister of Earth
Air Force 1st Lieutenant (formerly)
Astronaut (formerly)
ABILITIES
Weapon Proficiency
Piloting Proficiency
Skilled Hand-to-Hand Combatant
Enhanced Reflexes
Enhanced Intelligence
Advanced Technology and Alien Knowledge
Max Tennyson, fondly known as Grandpa Max in "Ben 10," is the heroic grandfather to Ben and Gwen Tennyson and is voiced by actor Paul Eiding. His character is a delightful twist on the typical grandfather figure. He's not just a senior citizen; he's a seasoned and fearless Plumber, an intergalactic law enforcer. His iconic red Hawaiian shirt and laid-back demeanor often conceal his battle-hardened experience.
Grandpa Max provides guidance and valuable wisdom to Ben and Gwen, helping them navigate their adventures with his wealth of extraterrestrial knowledge. Although Grandpa Max may appear to be a typical older man at first glance, we soon discover he is anything but that.
---
10. Eustace Bagge – Courage the Cowardly Dog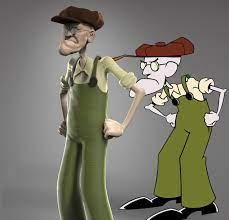 NAME
Eustace Bagge
ALIAS
Stupid Boy (by Ma Bagge)

• The Farmer

• The Stupid One (by Shirley)

• Old Man

• Gentlemen

• Uncle Twinkletoes (By Basil)

• Useless (By Horst Bagge)

• Angry Old Dude (by Shaggy)

YEAR
1999-2002 Courage the Cowardly Dog
CARTOON
GENDER
Male
Eustace Bagge, from "Courage the Cowardly Dog," is an old farmer living in the middle of Nowhere with his wife Muriel and their timid dog, Courage. Known for his grumpy demeanor, green overall, and hat, Eustace often falls into the stereotypical cynic, and the man is often frustrated with the world. Throughout his day, he sits on his red chair and gives out orders to his wife. His love for money is profoundly conveyed in the series.
Despite his antagonizing Courage, his gruff exterior conceals a multidimensional character who occasionally displays a softer side, especially when a situation arises. He allies with Courage to save his family, showcasing his underlying care and bravery. Eustace's character provides comic relief and portrays human fears and insecurities, adding depth to the surreal horror-comedy series.
---
11. Professor Charles Xavier – X-Men animated series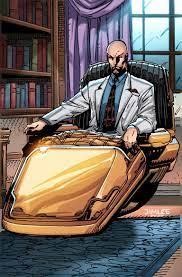 NAME
Professor Charles Xavier
ALIAS
Bald Phoenix

Baldy

Charlie

Charley

Proffy

YEAR
From 1963
CARTOON
X-Men animated series
MARITAL STATUS
Single
EDUCATION
Ph.Ds. in Genetics, Biophysics, Psychology, Anthropology and Psychiatry at Oxford University and Columbia University. Undergraduate studies were conducted at Harvard University, where he graduated with honors at the age of 16.
Professor Charles Xavier, the powerful, intelligent, and even wiser leader of the X-Men, is, by far, one of the greatest "old men" to be attached to this list. With so many versions of the character to be found throughout the decades of Marvel Comics history, the Professor from the hit 1990s animated show on the Fox Kids Network deserves a spot on this list. Through their adventures, 'Professor X,' a mutant himself, masterfully leads his X-Men in the ongoing fight to achieve peaceful coexistence between humans and mutants while saving the universe. Often considered a genius in his own right and one of the most powerful characters in the Marvel universe, Charles is consistently known as a leader, skillful tactician, voice of reason, and father figure during this animated series.
---
12. Grunkle – Gravity Falls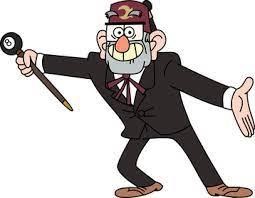 NAME
Grunkle
ALIAS
Stanford Pines

Steve Pinington

Stetson Pinefield

YEAR
2012-2016
CARTOON
Gravity Falls
LIKES
His family,Waddles,Money
DISLIKES
Gleeful family (formerly),Waddles (formerly),Pioneer Day
OCCUPATION
Owner of Mystery Shack (former)

Mabel's agent (former)[7]

CEO of StanCo (former)
He is the great uncle, also known as "Grunkle," of Dipper and Mabel Pines from the hit series Gravity Falls. He is a crafty swindler who is only interested in money. Grunkle is the most fun-loving old guy cartoon character. He tries numerous ways to trick the tourists for their money, which often lands him in many tricky situations. Despite this, he is a pleasant old fellow who loves his grandkids. He witnessed the rise and fall of civilizations.
---
13. Master Shifu: (Kung Fu Panda)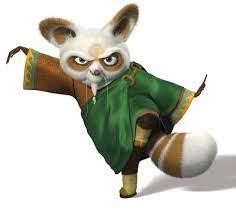 NAME
Master Shifu
ALIAS
Master

Master Shifu

Shifu's-An-Idiot

Fuzzy"

Shy-fu

Fufi

YEAR
2008
CARTOON
Kung Fu Panda
GENDER
Male
PROFESSION
Kung Fu master / instructor
Senior master of the Jade Palace
Master Shifu is the teacher of the kung fu warriors from the hit Kung Fu Panda franchise. He is a skilled martial artist and is highly obedient to his master, Oogway. He is a wise and highly devoted teacher with wicked humor. Master Shifu is a strict disciplinarian but occasionally enjoys moments of laughter. Though stern-looking, he deeply loves his students and guides them to unlock their full potential.
---
14. Master Roshi, the Strongest Old Man (Dragon Ball)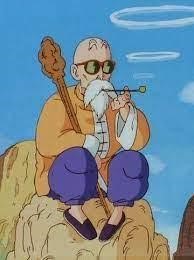 NAME
Master Roshi
ALIAS
Jackie Choun

Muten Roushi

Turtle Boy

Dirty Old Man

YEAR
1990
CARTOON
Dragon Ball
GENDER
Male
PROFESSION
Martial Arts teacher

Mailman (part-time)

Policeman

Galactic Patrolman (Temporarily Deputized)
Master Roshi is one of the quirky old characters in cartoons from the Dragon Ball franchise. He is wise and strong and has lived for hundreds of years. However, he is known for being a complete pervert who always harasses women.
Only in the latest Dragon Ball Super franchise has he started overcoming this reproachable perverseness habit. Regardless, he is one of the most hilarious characters in the show who is also surprisingly strong. How strong, you ask? He was able to destroy a moon with his powers casually. And this was at the beginning of the series. Currently, he is far stronger than he ever was before.
---
15. General Iroh: Avatar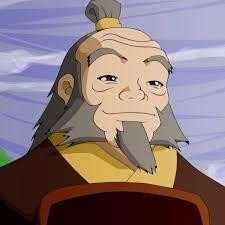 NAME
General Iroh
ALIAS
Hong Mushi
YEAR
2005-2008
CARTOON
Avatar: The Last Airbender
GENDER
Male
PROFESSION
Military Officer

Sailor
General Iroh, also known as "Uncle," is a fictional character from the animated series Avatar: The Last Airbender. Iroh is Prince Zuko's uncle and retired Fire Nation General. He is visibly old, wise, and a kind-hearted man who is a mentor and advisor to his nephew, Zuko, and the Avatar Aang. General Iroh is known for his love of tea and storytelling and his ability to fire bend without anger. If you watched the series, you know Iroh is also a skilled tactician who played a key role in the defeat of the Fire Nation during the Hundred Year War. Perhaps one of the kindest older man cartoon characters on this list
---
Frequently Asked Questions (FAQs)
Q. What are some common traits of old man cartoon characters?
Grumpiness or crankiness
Wisdom and life experience
A distinctive appearance (baldness, white hair, etc.)
Quirky habits or catchphrases
Often serve as mentors or comedic foils in the story
Q. Are there any female old cartoon characters?
While the term "old man" typically refers to male characters, there are certainly old woman cartoon characters as well. Examples include Granny from Looney Tunes and Agatha Crowley from "Scooby-Doo."
Q. Are there any famous voice actors known for portraying old man cartoon characters?
Yes, several voice actors are known for their iconic portrayals of old man cartoon characters. For example, Dan Castellaneta voices Grandpa Simpson, and Alan Young voiced Scrooge McDuck.
---
Final Thoughts
Throughout this journey into the world of old man cartoon characters, we've discovered a delightful array of characters that warm our hearts, make us laugh, and remind us of the value of wisdom and experience. These characters are rich in personality and purpose. Older characters can be shown as active, dynamic, and relatable rather than sidelined or portrayed as dependent or senile.
The old characters provide an intergenerational element to cartoons, highlighting the significance and influence of older characters. Our animated elders entertain us and impart important life lessons, making them integral to the narratives they inhabit. After all, age is just a number, and these characters remind us that even the grumpiest of older men can have a heart of gold.