MMORPGs, mostly known as Massively Multiplayer Online Role-Playing Games, has are very popular online video games that involve playing in virtual worlds and character customization. Here are some of the best free MMORPG game for you……
Massively Multiplayer Online Role-Playing Games are video games where you traverse virtual worlds with your customized avatar. Even though most of them are available at a fee, there are a number of good MMORPG that you can play for free.
In this post, you'll find some of the best free MMORPG titles that you can enjoy playing on your device without spending a penny.
---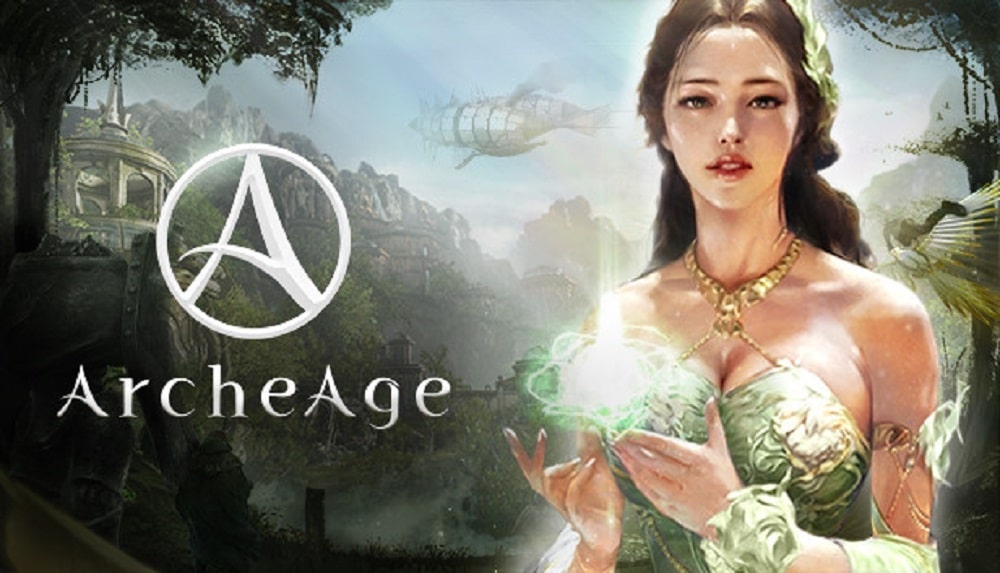 Two thousand years ago, the source continent was destroyed, and various races migrated to Noia and Harira, respectively. The people who migrated to the New World and settled down launched a protracted wars among themselves because of territorial expansion and conflict of beliefs.
After learning that the source continent had mysterious powers, people from the two continents embarked on a journey back to the source continent. ArcheAge offers epic battles wrapped into a fascinating story that will blow your mind.
---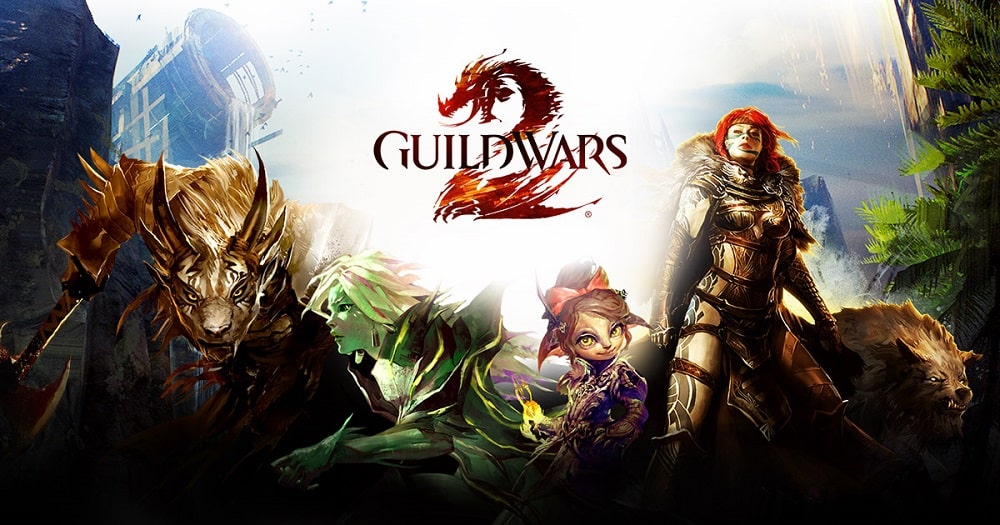 Guild Wars comes with a captivating flexible storyline that evolves with your moves in the game. You'll find dynamic events that mysteriously pop up around the game, making it more thrilling than any other MMORPG. Guild Wars 2 takes you to the fantasy world of Tyria, where there are many paths that you can explore.
It has all the features that you will find in any other MMORPG, like character customization and different game modes. Imagine playing a game where all your decisions affect your gameplay. Guild Wars 2 breaks the monotony of leveling up and brings a unique gaming experience.
---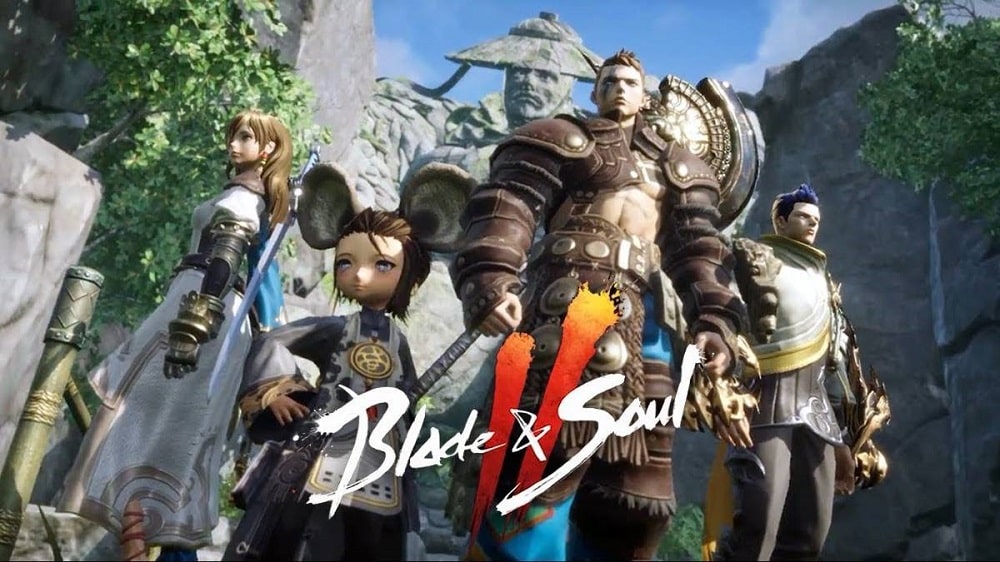 Blade & Soul is an MMORPG that focuses mainly on martial arts combat. The game is set in a beautiful fantasy world with great visuals and animations. With an effective, fast combat system, Blade & Soul is fun, irrespective of what role you assume.
It is a fantastic game with great customization options and incredible gameplay. It's time you fight against forces of evil and stop their evil plans in this Korean fantasy martial arts MMORPG. If you want to enjoy combat like no other, try Blade &Soul.
---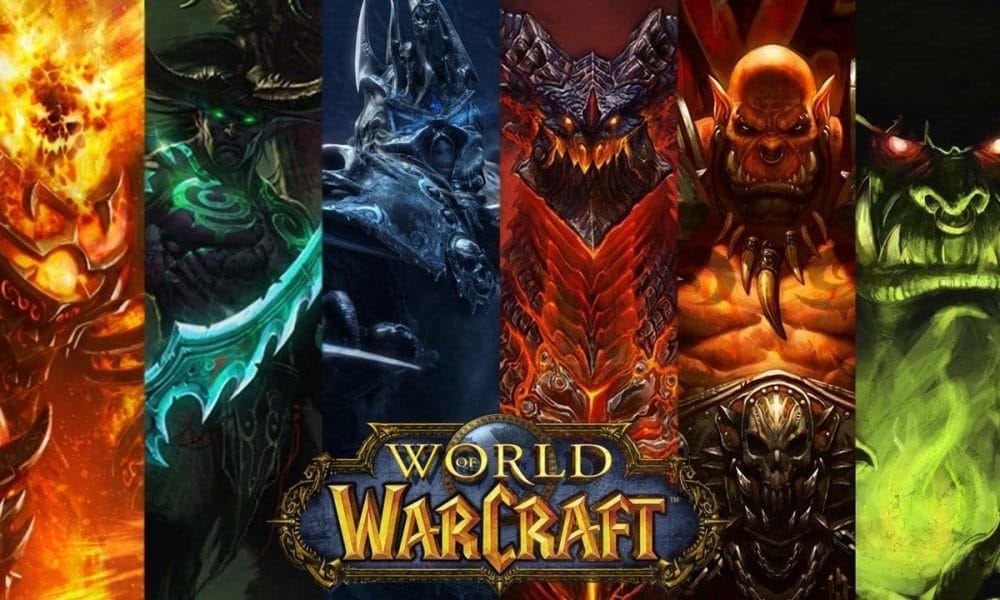 Even though this is not a free MMORPG, World of Warcraft allows you to play the first 20 levels for free. There is a reason World of Warcraft is the most famous MMORPG of all time. It still tops the MMO list with continuous updates since its release.
You will find all MMORPG features even in its trial version. The game is set in a vast expanding world, and players have numerous tools for customizing their characters. What's more, players have ample game time before reaching level 20.
---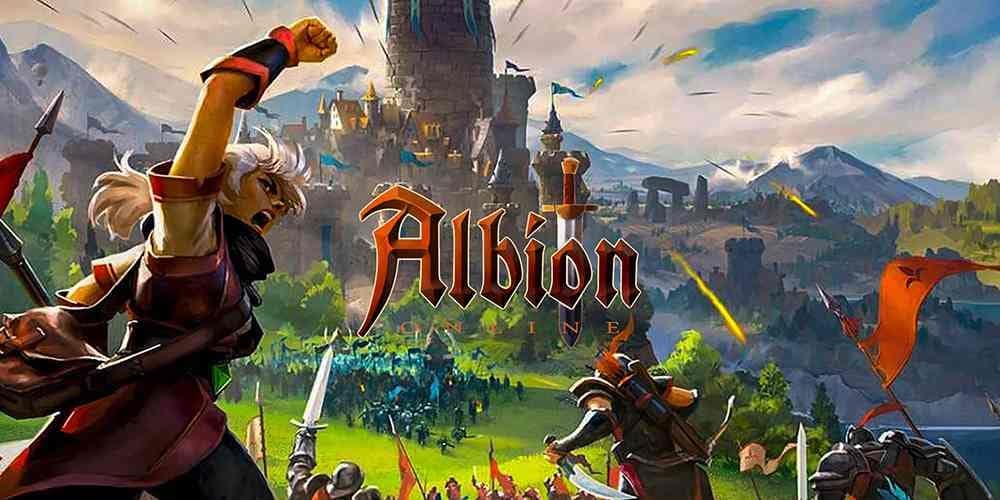 Albion Online is a game without any limitations as it allows players to explore different levels freely. There are no character class constraints in this MMORPG. Instead, gamers have various tools and features for customizing their characters to their liking, depending on their role in the gameplay.
It not only makes character customization easier than in other MMORPG games but also ensures that your role compliments your team and situation. The game features different dungeons, raids, and PvP quests that you can play. Put your tactics and decision-making skills to the test by playing Albion Online.
---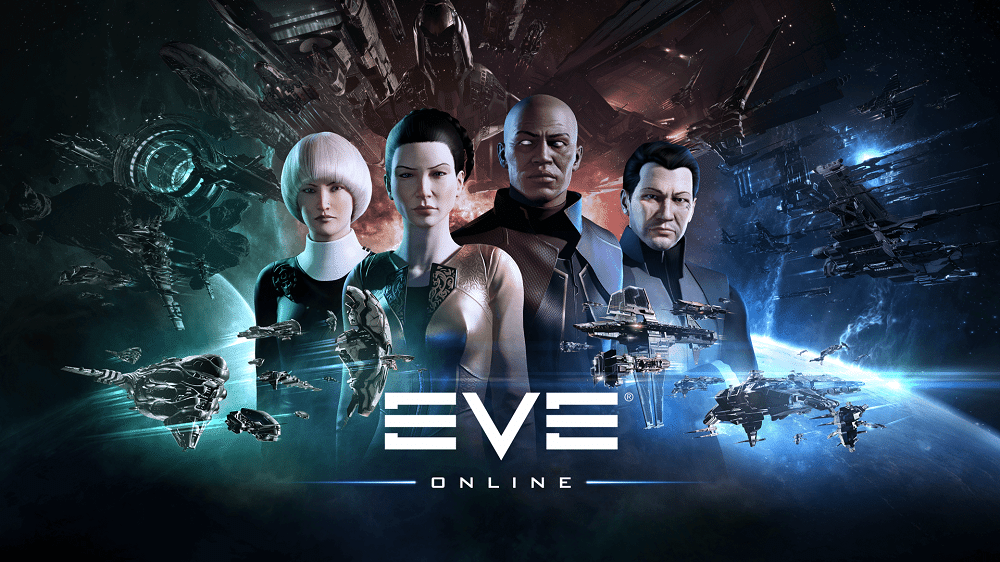 Eve Online takes you to space to control your vessel around the stars. It is a free MMO that boasts thrilling space environments and random events that change the game's dynamics. The game changes and adapts based on how the player acts.
Therefore, the game is unpredictable, and the in-game features are more powerful than you can imagine. It features corporations that make space exploration and fights more thrilling. You'll have to petition a corporation to hire you as their mercenary. Eve Online gives you a thrilling space fight experience like no other.
---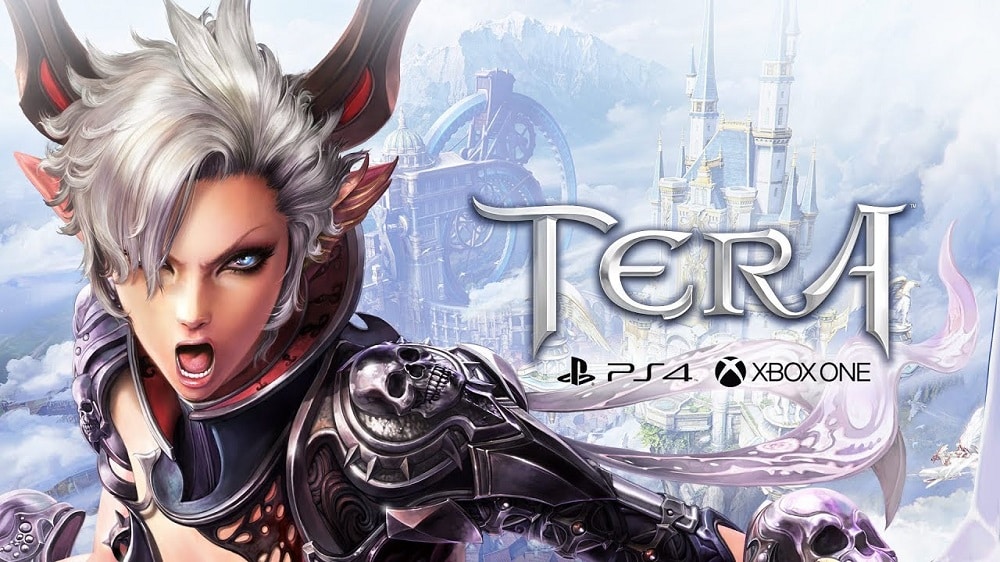 TERA utilizes click-to-attack mechanics, making it one of the best free MMORPG titles out there. This makes it possible for a player to execute quick moves, besides equipping you with different combat skills to launch the most brutal assaults.
It has many races and classes to choose from as you venture into the fascinating quests in the game. Fight monsters and other players by taking advantage of the game's dynamic combat system to showcase your battle skills. If you're a fan of fast and fluid real action combat MMO games, TERA is worth trying out.
---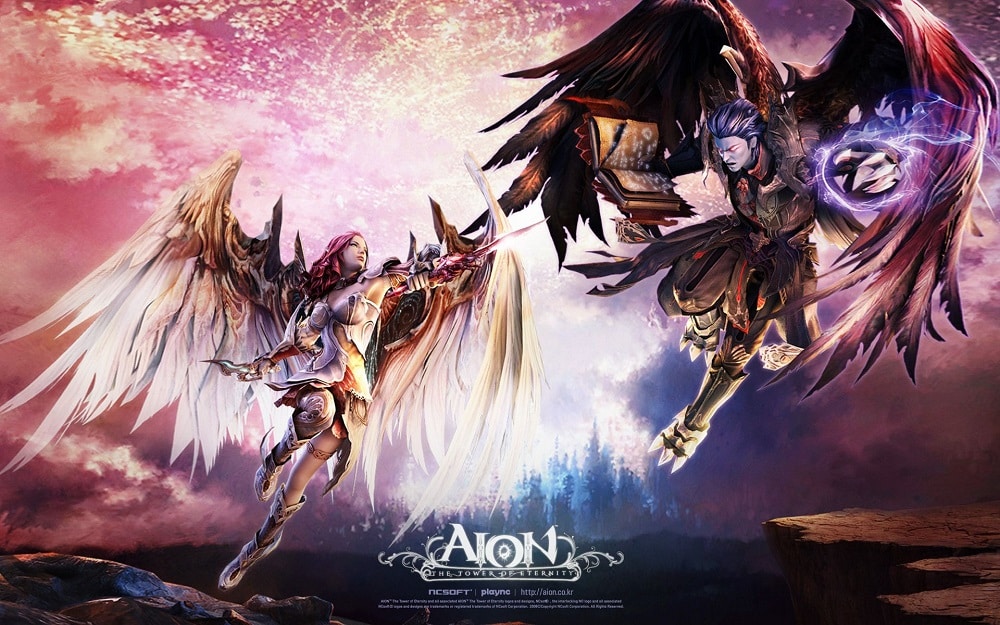 Aion is a fast-growing free-to-play MMORPG with a thrilling combo of PvP and PvE, popularly known as PvPE. You'll create one of the multiple classes as you explore the fantasy-driven environment. This game is among the best MMO as it allows a player to change a class as they progress rather than sticking to only one class.
You can shape your character to your liking while trying to save the world. Enjoy an unmatched battle gaming experience as you've never witnessed in other popular MMORPG games with PvPE gameplay.
Giving you the chance to pursue different quests, fight your way to rank highly in the leaderboard, and use powerful weapons and armor, what else can you ask for in an MMORPG?
---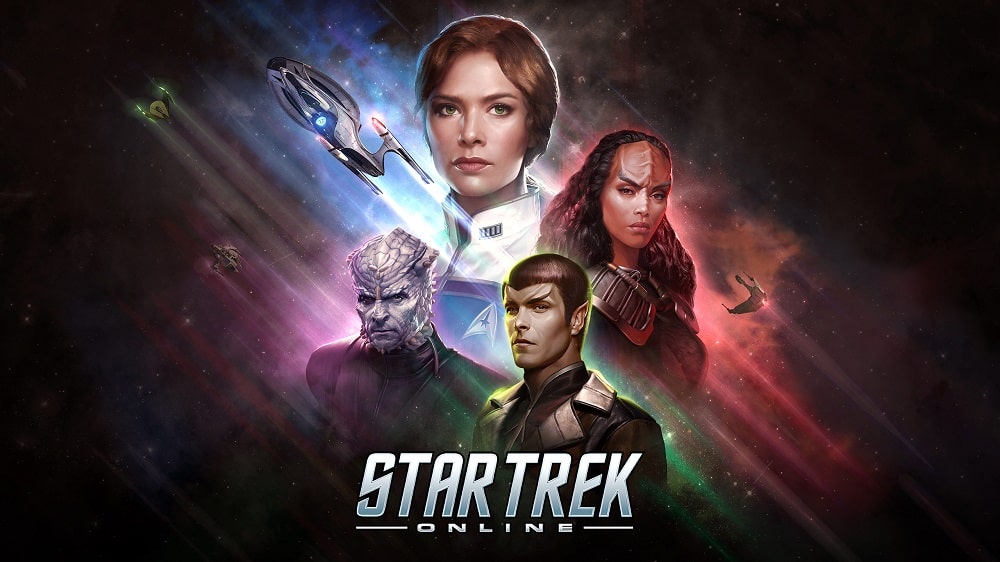 If you are new to MMORPG, Star Trek Online can get you started. The gameplay is unique with features akin to those in other third-party shooting games. Also noteworthy are the space exploration simulators that characterize the Star Tek Online gameplay.
The game gives you a glimpse of its popular television and film franchise, making it even more exciting. Events in the game unfold like those from the film. When you start playing Star Trek Online, you'll never get enough of it.
Moreover, the game is always receiving regular updates with new features and options that only add to the thrill of the game. There's always some new adventure to try out. Get ready to fight in spaceship battles as you follow the brilliant storyline in Star Trek Online.
---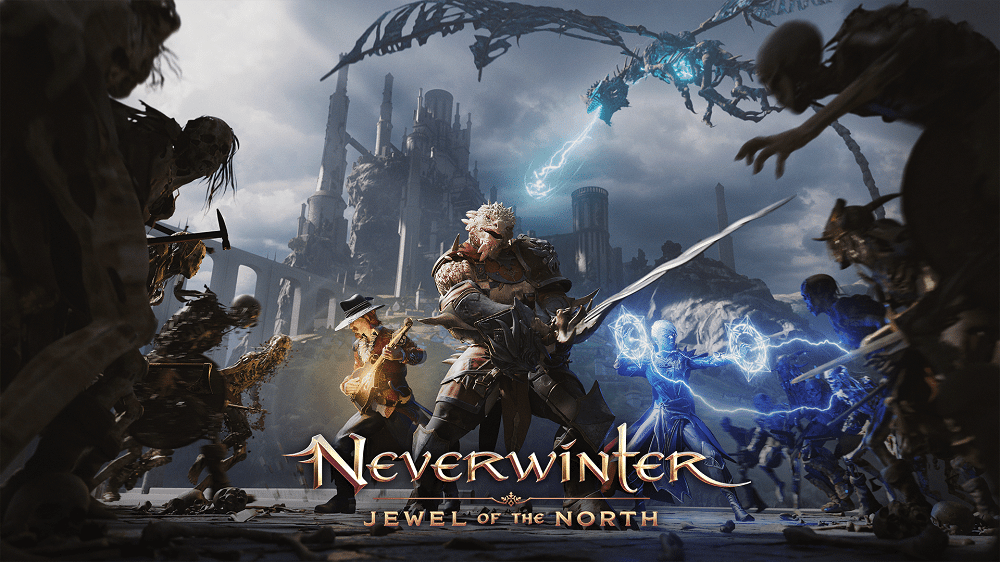 Remember Dungeons and Dragons? Neverwinter reminds you of how D&D revolutionized MMORPG. Neverwinter's gameplay is based on Dungeons and Dragons' setting groups and allows players to create their own stories and quests.
However, the game does not focus on multi-playing like other MMORPG. This makes it unsuitable for some players but favors those who do not enjoy this aspect in MMORPGs. It's time to explore every corner of the Forgotten Realms in this thrilling game that has evolved rapidly.
---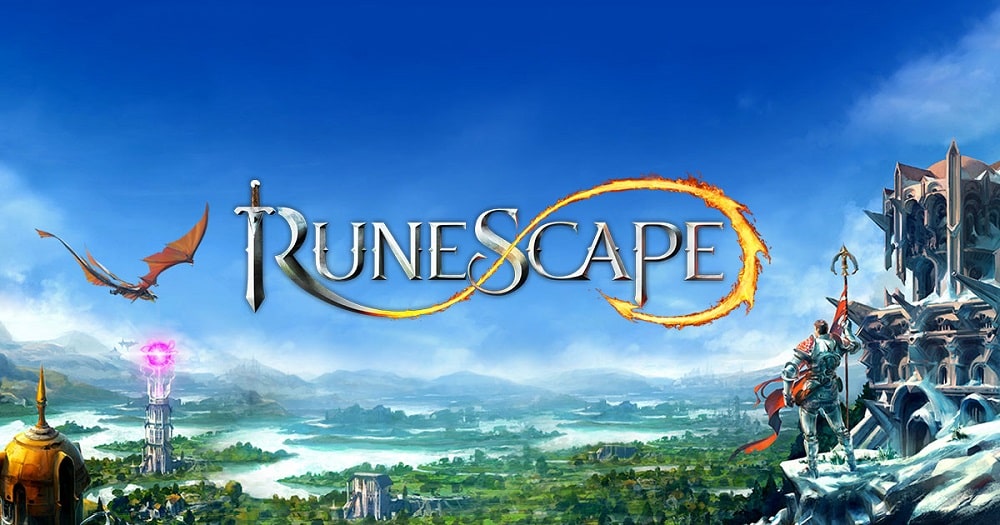 Runescape is a very popular MMORPG with regular updates that are difficult to keep up with. Whether it is new quests, characters, or events, different features in the game come and go. Each time you play Runescape, you'll find something new that will blow your mind, and with its regular updates, you will experience everything that an MMORPG can offer.
Its open-ended approach allows players to decide the fate of the game. Players can specialize in specific skill sets to make the gameplay more immersive.
---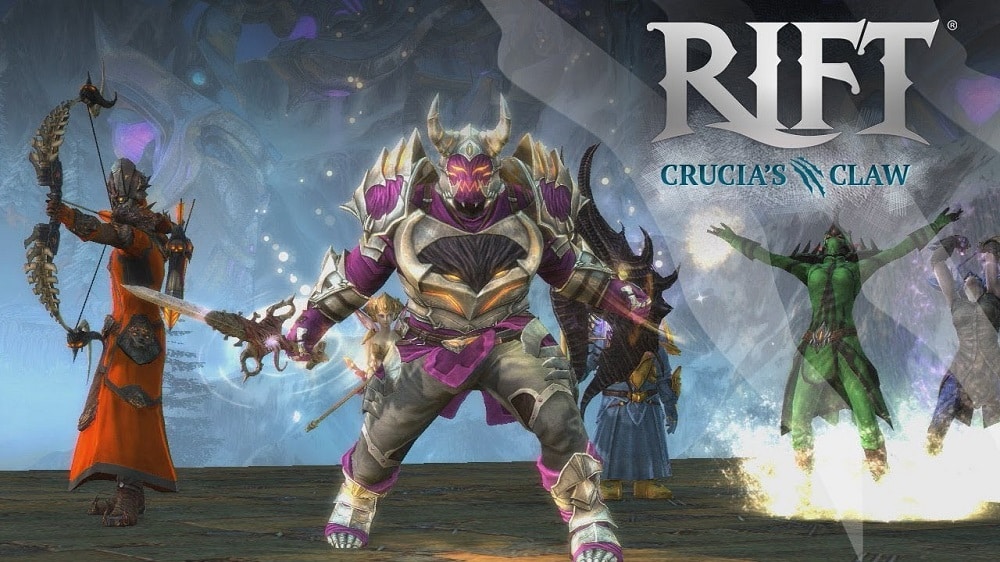 Rift is another thrilling MMORPG that distinguishes itself from others. A player can choose the specific skills to develop and specialize in. Let's not forget the random rifts that randomly open up, releasing enemies for you to fight.
This creates fun as different players must work together to fight unpredictably emerging enemies. Rift is the best free multiplayer MMORPG with the most flexible class system. With the freedom to customize your gaming experience, every gaming style is catered for.
---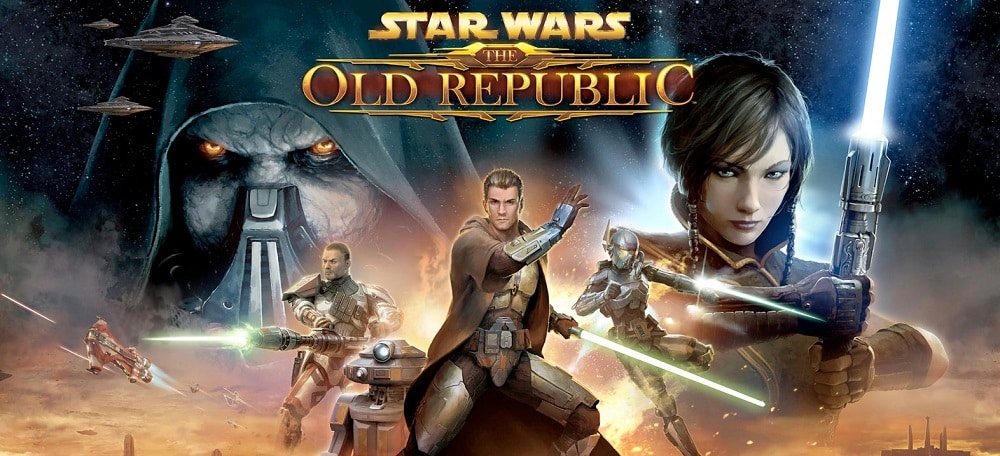 Are you a Star Wars enthusiast? It would help if you gave Star Wars: The Old Republic a shot. Even though you might see it as a basic MMO with no unique experiences at the beginning, the better part of the game comes as you progress. You'll first tackle basic missions for a while before the game becomes irresistible.
The game features a puzzle-like combat system as you explore the expansive Star Wars universe. Like most of the MMORPG games mentioned, Star Wars: The Old Republic allows players to choose how the game progresses, and the multiplayer feature makes beating other players more fun.
You can also play the game solo, which makes it favorable to players who do not depend on other players to progress in a game.
---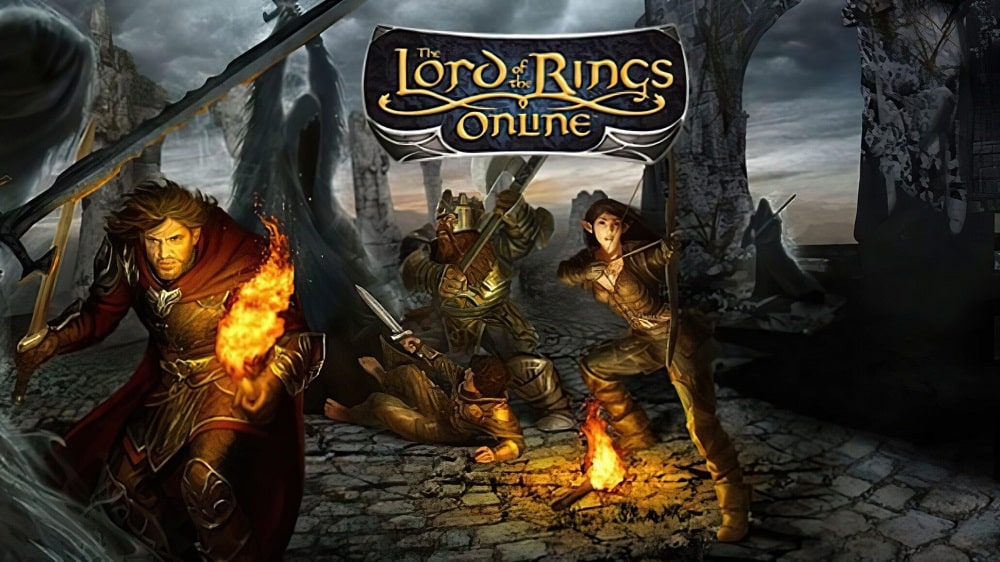 Lord of the Rings Online takes you on an adventurous expedition across the Middle earth, where you fight alongside familiar characters. The gameplay of Lord of the Rings Online has some similarities with the Lord of the Rings Universe movie.
If you have ever watched that movie thriller, you will love this MMO game. The game has built-in customization features to create your monster and fight other players in the Monster Play mode.
However, all of the characters in the game are on the same side. That means that you'll not find large sale PvP opportunities, but the quests, NPCs, and available PvP encounters make this one of the best free MMORPG titles.
---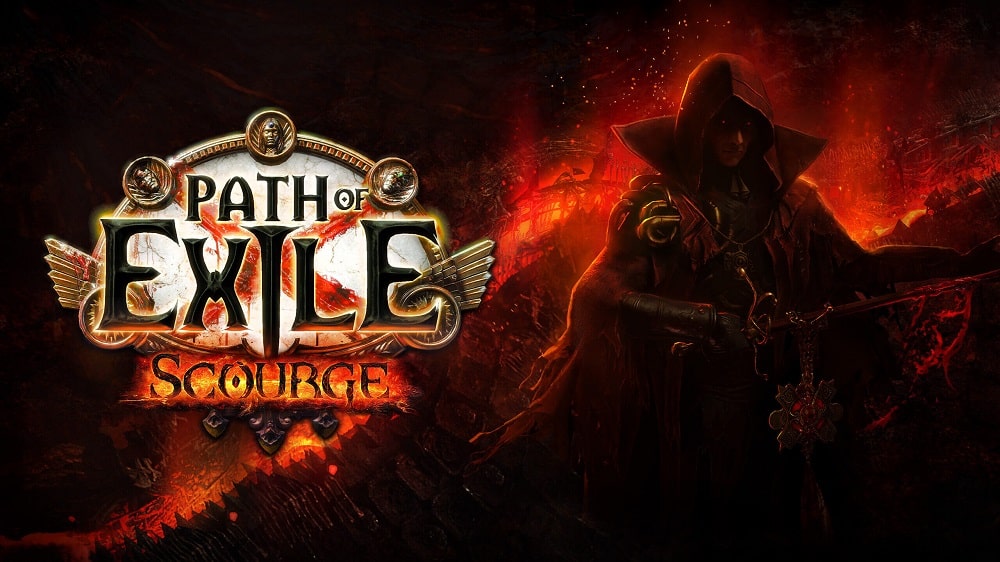 Path of Exile is an action-packed MMORPG that combines fantasy, combat, and many upgradable items, making it very addictive. It stands out as a game that randomly selects your playing environment, making you experience something extraordinary every time you play it.
Path of Exile thrives because of its consistent updates and increased competitive fan base, giving players new opportunities and challenges to tackle. How can you stop playing a game that receives updates every three months? New items, improvements, expansions, and challenges will keep you glued to the game.
You can play it for free without spending anything because it focuses on ethical microtransactions. In-game items purchased do not give users any competitive edge in the gameplay.
---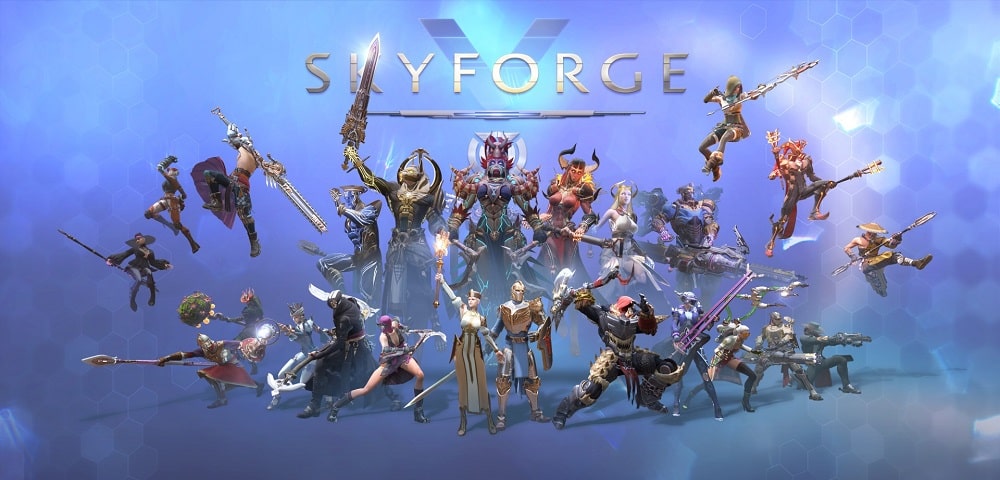 Of course, it is rare to find a free AAA MMO game unless it is Skyforge. Skyforge is a great sci-fi AAA MMORPG that takes you to the mechanical world of Aelion, where you can also use swords and shields alongside your machine gun. With an aesthetic gaming environment, Skyforge is a mind-blowing MMORPG.
You will have lightning shooting from your character's hands, experiment with different classes and combat styles, and bonuses on its downloads. It also features outstanding graphics, art style, and game mechanics to make you experience an MMORPG differently.
---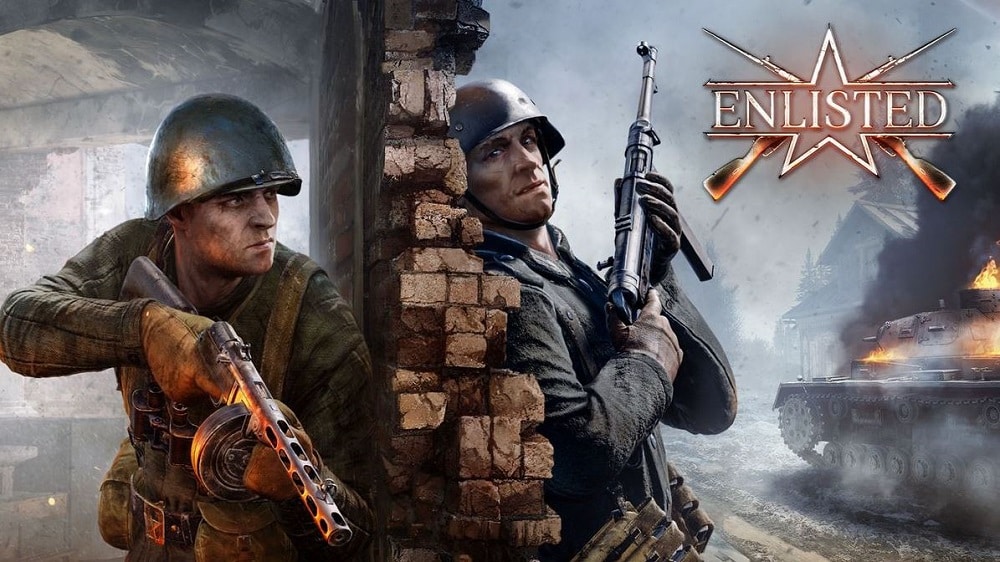 Taking you across Europe, Enlisted is special in its unique way. It has different campaigns with varying weapons, vehicles, and characters that you can take to battle. Enlisted allows you to customize your squad and add new troops with different specialties like tankers. Since you can freely switch between your squad members, you can experience different abilities in a single battle.
You can either be the soldier or play as the aerial support character, making Enlisted diversify your gameplay experience. It's time to strategize your moves and fight intensely in this free-to-play WWII shooter game.
---
Genshin Impact will make you fall in love with MMO games. Not only does it offer every aspect of an MMORPG, but it also has great mechanics and many playing options. You'll find different puzzles to solve and enjoy its great rewarding system. After you play through the main story, it takes you to the world of Teyvat, where you get into more action.
The downside of this game is that it lacks the PvP mode. However, its co-op mode allows up to 3 players to explore the vast game world. It also offers cross-play, making it easier to play with your friends.
---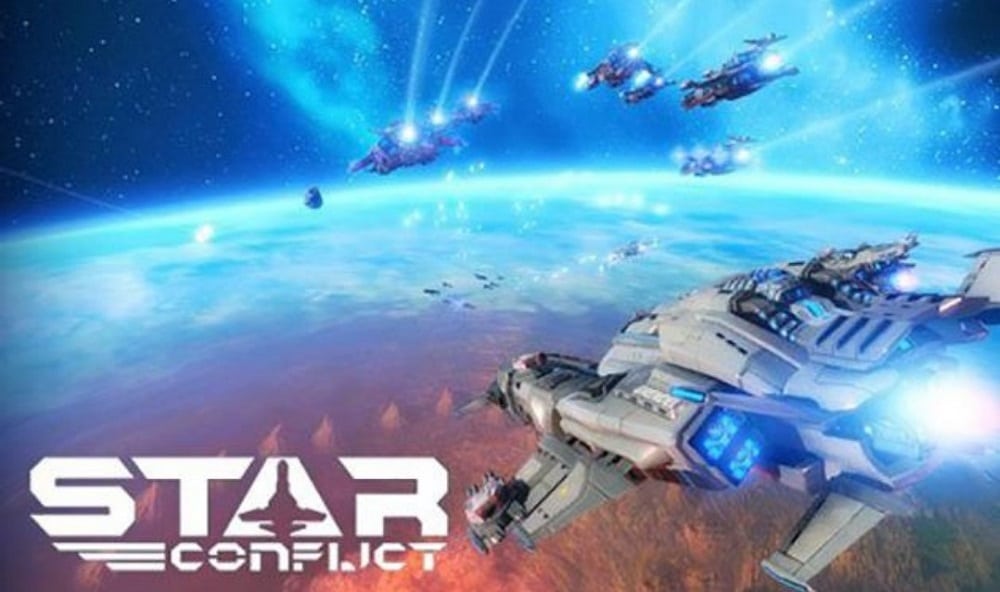 If space exploration is your thing, Star conflict makes you a space pilot on a mission to hunt and fight for alien treasures. You will collect different space ships like swift fighters before you get a chance to have your fleet. This makes the game more addictive as you'll want to acquire new ships and weapons in the vast alien space world.
You can explore the different PvE quests and friends as you watch out for the looming PvP threats. Because of the Star Conflict Oculus Rift, Star Conflict stands out as the only free MMO that you can play in virtual reality.
---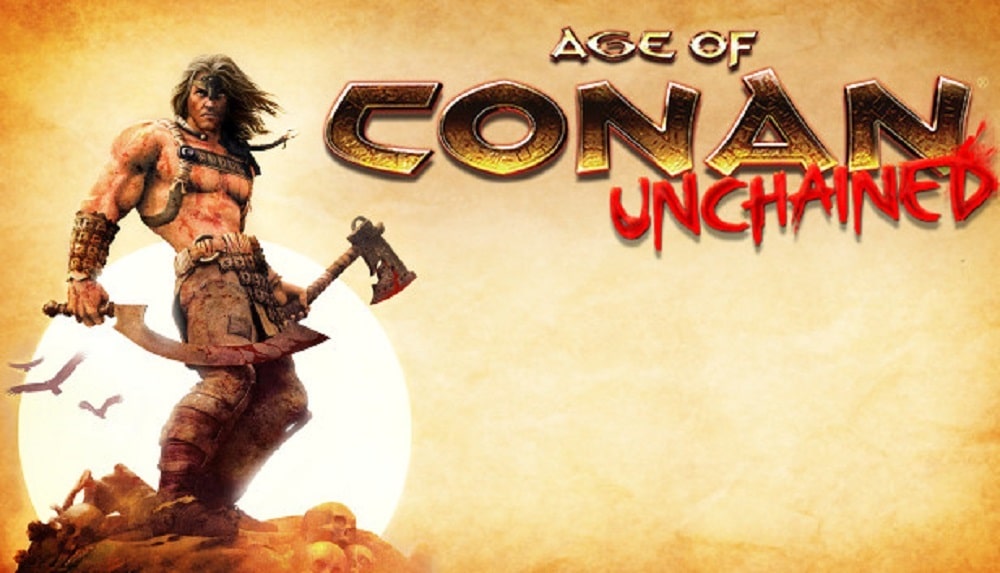 Age of Conan is a great MMORPG that takes you to the brutal world of Conan the Barbarian. You're to fight against different hell-like creatures as you pick different interactive items to help you find victory. Utilizing 3D graphics and slower action combat, you'll feel every move you make in this game.
The game offers a wealth of character development options allowing you to adjust your character accordingly. Experience a vast and diverse world of breathtaking beauty as you rule and build your guild cities in this unique, action-packed MMORPG.
---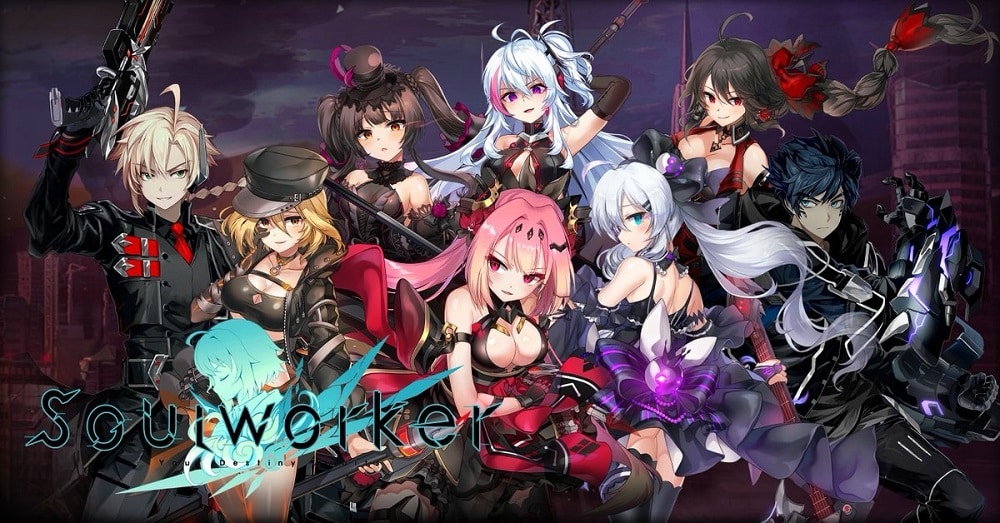 Soulworker is a free-to-play anime action MMO with flashy combat. You'll choose your anime protagonist from the many available characters and venture into the post-apocalyptic world. Each of the characters has unique capabilities and weapons.
Different character classes suit different gaming styles. You can play solo or venture into the exciting multiplayer mode. Whatever your preference, Soulworker is a game on its level.
Be attentive because you'll need precise timing and immediate reactions to defeat the enemy and advance to other levels of this frantic game.
---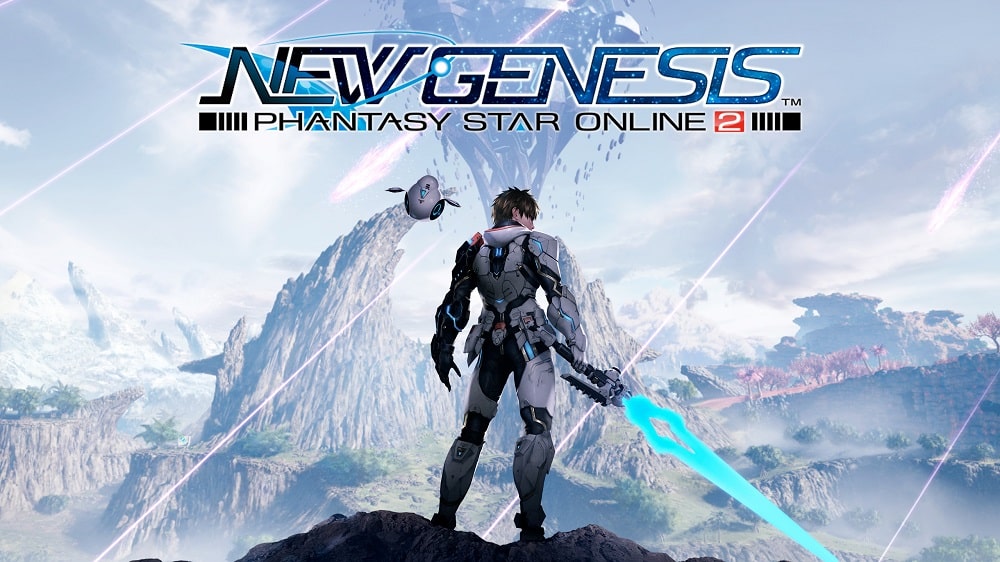 After too much waiting, Phantasy Star Online 2 was finally released. Unlike other MMORPG, Phantasy Star Online 2 does not feature an open-world environment. Instead, it has different areas that you traverse through.
As an elite member of the ARKS, you should protect the universe at all costs. You will have nine classes to choose from, each with different weapons making it the most satisfying MMORPG.
It would help if you tried the fast-paced quests and action to explore the diverse weapons in this great game.
---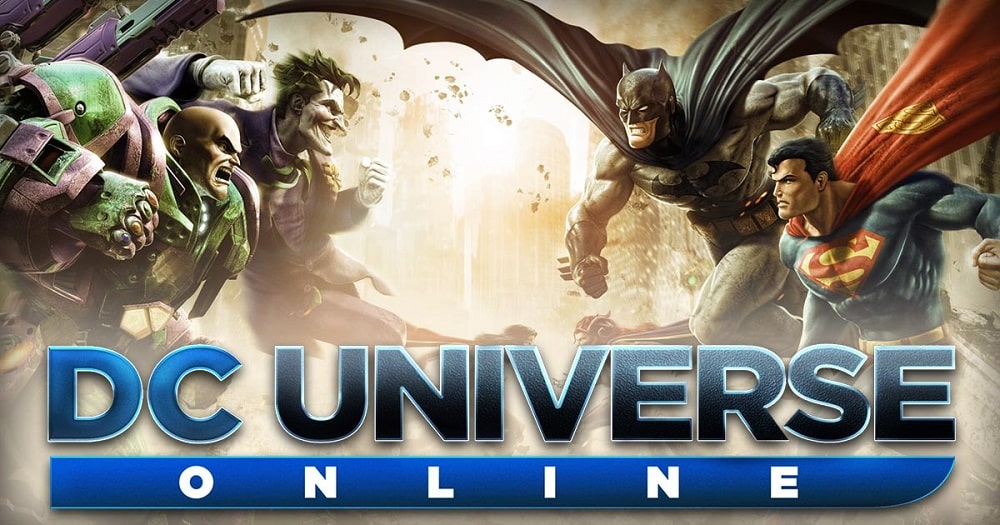 DC Universe Online is an MMORPG that utilizes a tab-targeting combat system making it easier for players to learn. Its thrilling storyline and gaming features will have you wanting more from the game.
DC Universe Online allows you to customize your superhero from scratch, giving them the desired capabilities.
If you would like to get into the action, you can select the available characters like Batman. Since introducing an open-world system in the game, players can choose how they progress in the game.
---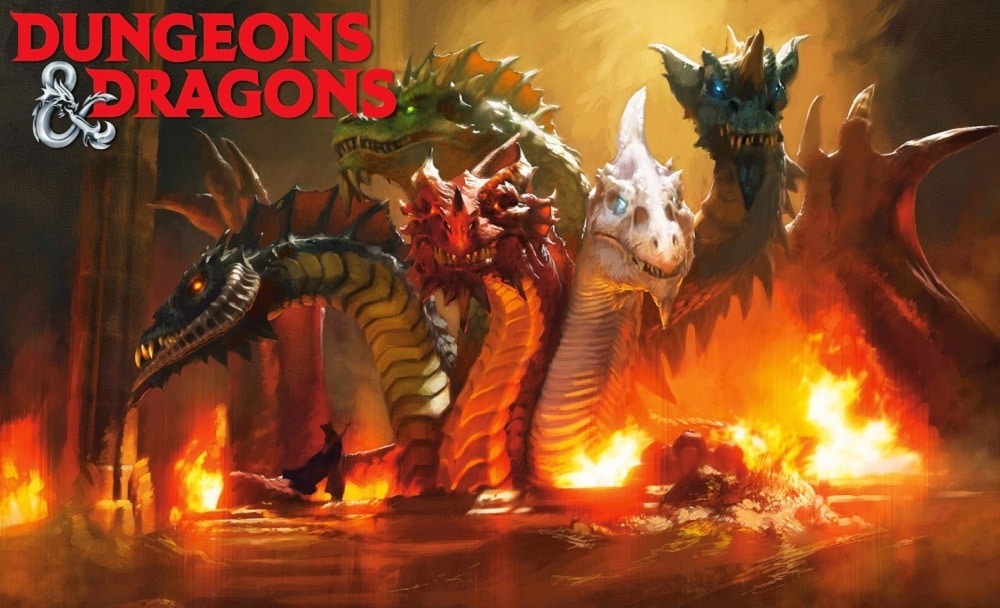 Dungeon and Dragons Online is a thrilling MMORPG with diversified dungeons and a great storyline. Even though better MMO games have been released since its launch, its engaging combat system and great gameplay still make DDO players' favorite.
Dungeon and Dragons are considered the mother of all MMORPG. You'll have 14 classes to pick from and customizable characters with different skills, feats, and appearances to try out. It also features the PvP and solo game modes, all at your disposal.
Dive into this heart-pounding adventure-filled MMORPG and explore the scary dungeons with ferocious monsters.
---
Secret World Legends is one of the best free MMORPG that gives you something different from the famous fantasy-based games. It has many missions, weapons, and quests to venture into. Its simple gameplay also involves fistfights.
With the game's tab-target combat system, you can highlight your enemy and simultaneously attack them. Travel to the different places in the game as you utilize its impressive collection of weapons to wreak havoc on the supernatural forces destroying the world.
If you are a fan of martial art-style MMO games, then the Secret World Legends is worth checking out.