Can one browse privately in Safari browser on iPhone? Yes, you can browse the web anonymously on your iPhone via the Safari browser. In this post, we'll walk you through the process of how to go about it, step by step.
Privately browsing on Safari is an excellent way to surf the web without leaving traces. It is one of the efficient ways to keep your browsing history safe from anyone tracking the sites you visit.
But how can you achieve this on iPhone via the Safari browser? This article covers all the details of how to browse privately in Safari on iPhone. With that being said, let's dive right in….
---
What is Private Browsing?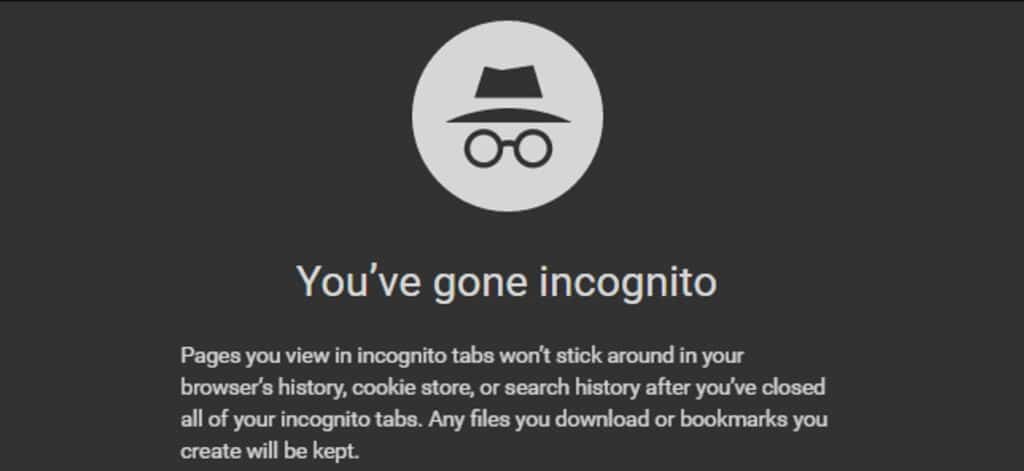 Private browsing means no one can see what websites you're visiting, what searches you perform, or what information you've viewed and sent across the web. There are different methods of going about it. You can choose to install and use a VPN or a web proxy.
Instead of the third-party software installation methods, you can also achieve private browsing via incognito browsing; most browsers support this option. The thing with browsing privately is that the browser won't be able to record the history of the sites you visit.
---
Turn on Private Browsing in Safari on iPhone
Turning on private browsing mode in Safari is very easy on iPhone. Follow these steps to start browsing privately on iPhone's Safari browser:
Step 1: Launch the Safari Browser on your iPhone, and on the lower right corner, tap on the New Page
Step 2: In the bottom-left corner, tap
Step 3: Tap the + sign or 'Done' to start browsing privately.
Once you activate the private browsing mode on Safari, you'll see a new alert that reads, "You're browsing in private mode." The address bar on the Safari app will darken instead of appearing white or grey. The browsing theme will also darken.
You can then surf the web on your iPhone without worrying about history being recorded of browser tab syncing across devices.
Pro Tip! If you're using iOS 8 or later, Private Browsing appears as a purple mask icon at the bottom of Safari's tab view. Tap it once to enable private browsing, and tap it a second time to stop private browsing and return to regular browsing mode.
---
Switch Off Private Browsing in Safari on iPhone
The private web browsing feature in Safari on iPhone can come in handy when you want to surf the web without leaving a trace of your activity. But if you forget to turn it off, you may risk your security.
So here's how you can disable private browsing in Safari on iPhone or iPad:
Step 1: Launch the Safari browser app on your iPhone
Step 2: Tap to open the New Page icon in the screen's lower right-hand corner.
Step 3: Select Private to deactivate the private browsing setting.
Step 4: Tap 'Done' to browse the internet with your ordinary settings.
Note that once the private mode is disabled, your browsing history will be recorded. Also, your Safari browser tabs will be synced between devices so someone using your iPad can see your search history based on your recent searches.
---
Track Private Browsing History in Safari on iPhone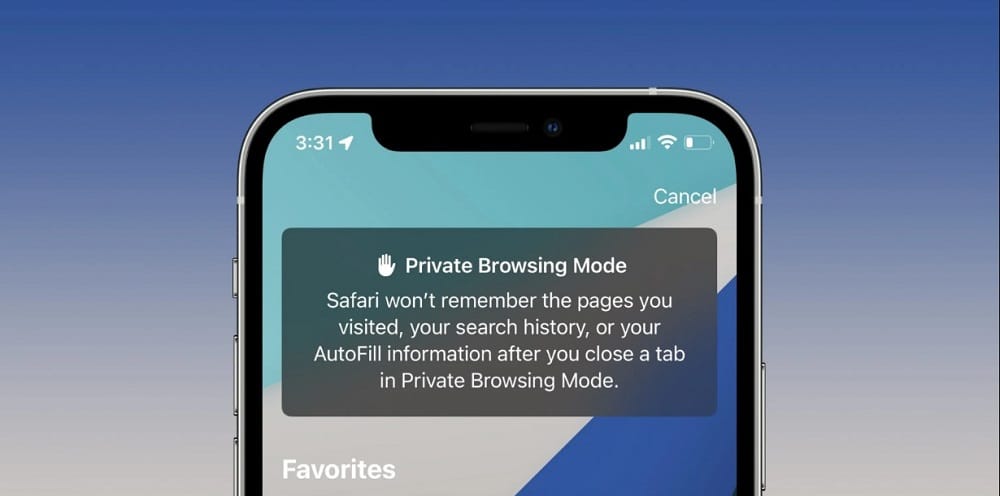 By default, upon activating private browsing on the Safari browser on your iPhone, the browser won't record your history. Something else that won't happen is that you won't be able to sync your tabs between devices. However, you can enable history tracking even in the private mode by just a simple adjustment in the Safari browser settings.
Here is how to go about it:
Step 1: Navigate to the Settings App on your iPhone.
Step 2: Proceed to the Safari tab and tap to open it.
Step 3: Go ahead and tap the Advanced tab.
Step 4: Allow the Website Data Tab.
Enabling the website data tab will disclose the browsing history of your iPhone for both private and normal browsing settings. That way, you will be able to follow your browsing history later on, if need be.
---
Advantages of browsing privately on Safari on iPhone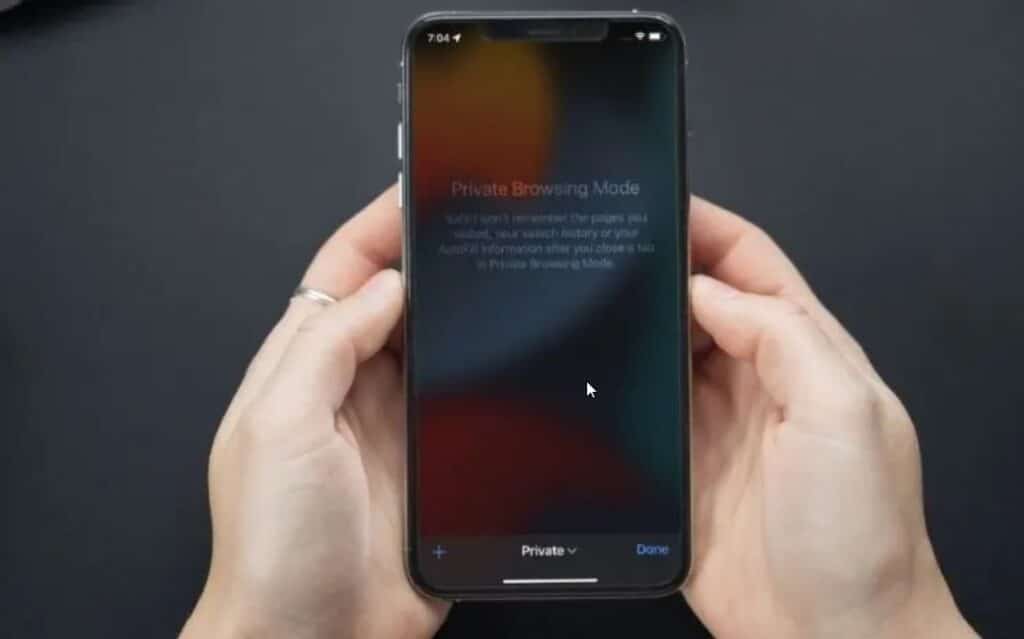 Whenever you activate private browsing mode on your iPhone's Safari, the browser will open a new private window for your sessions. Each of the sessions is completely different from the primary session.
Here are some of the pros associated with private browsing:
You can still access the well via your primary browser accounts.
No browsing or Smart Search history is stored.
All cookies and browsing data are cleared at the end of the private session
---
Is Private Browsing in Safari Browser Really Private?
Private browsing does not offer you 100% masking when you are browsing. The private browsing setting hides your browsing data from the iPhone device you are using. The setting ensures the device does not store your browsing history after ending the private browsing session.
However, your internet service provider, the government, and the websites you visit may still be privy to your browsing actions. This includes your browsing history, cookies, and passwords.
It's important to have this in mind so that you don't share sensitive information online while using browsing on private mode.
---
How Do Private Setting on Browsers Work?

Private settings on browsers work by allowing you to keep your internet activities confidential. The activities are hidden from anyone using the same device you are using.
For instance, if you're sharing your iPhone handset with a colleague, a private browsing setting ensures they are unaware of your browsing history. Some of the browsing history that the setting hides include:
Your downloads
Search records
Cookies settings
---
FAQs
Q. What is the difference between a secure browser and a private browser?
A secure browser makes it hard for online hackers to access your device. On the other hand, a private browser stops the websites you visit from installing cookies on your iPhone or other devices. Moreover, a private browser prevents the device you're using from recording your surfing activity in the form of history.
Q. Is browsing privately on Safari safe?
Private browsing provides a layer of security when you are browsing. However, this is only possible if your device has the latest security suite and runs on an updated iOS. If not, cyber attackers may have an easy time viewing your browsing history.
Q. Does Safari private browsing appear on other devices?
No, Safari private browsing does not appear on other devices. When you activate private mode on Safari, syncing of browser tabs between devices is disabled. Meaning if your iPhone is linked to an iPad during the private session, the syncing won't work; hence your browsing data won't appear on other devices.
---
Final Thought
Browsing privately in Safari on iPhone can safeguard you from intruders who poke in other people's browsing history.
However, setting your Safari browser on a private mode setting is not enough to guarantee security from cyberattacks when browsing. For complete protection, invest in software that will hide your IP address and activities whenever you are online.