Looking for digital marketers and influencers on TikTok? Well, you need a tool that can help you keep track of the number of followers on the platform. Below are some of the best TikTok followers count tools that you can use to check and even compare the number of followers between different TikTok creators.
TikTok is the world's largest short-video sharing platform. It is most popular with music content and other short influencer creation videos. It features an easy-to-use creation tool for short viral videos. The platform supports content creation in over 30 major languages around the globe.
TikTok followers count are handy software tools that allow you to check, verify, and compare the number of followers for your favorite TikTok influencers. This is particularly handy when it comes to digital marketing.
Below are some popular TikTok follower tools that you can use to identify potential influencers on the platform…..
---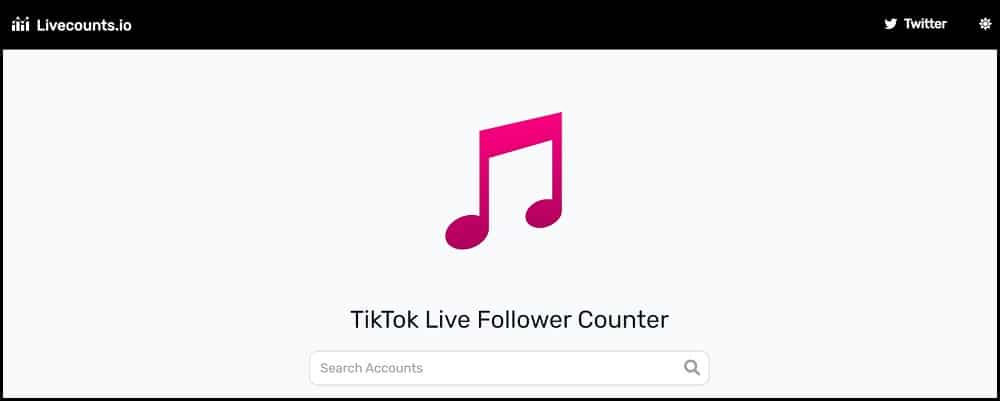 The TikTok Live Follower Counter provides a convenient way of tracking the number of followers of your favorite creators. The tool uses TikTok's API to extract real-time statistics about the number of followers on any user account. As such, its data is refreshed every couple of seconds (2 seconds) to capture the latest number of followers on any user's profile.
To get the follower stats for any user, click on the "Change User" button below the "Follower Count" and then insert the creator's name. Livecounts TikTok follower count also provides you an option for comparing follower statistics between different influencers. To do that, all you need to do is click on the "Compare" tab below the "Follower Count" button.
---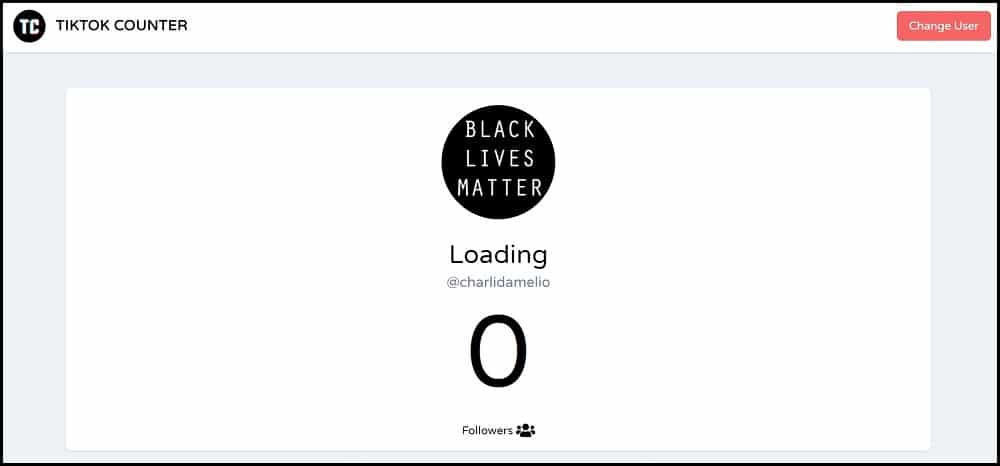 The TikTok counter, like Livecounts, also allows you to monitor follower statistics for any TikTok user account in real-time. It has a very simple and user-friendly interface. The tool provides an easy way to track the follower statistics for any TikTok user.
All you need to do is enter the username of the target account user in the "TikTok Count Realtime," The tool then provides a detailed analysis of the real-time followers associated with the particular account.
What's more, "TikTok Count Real-time" is not geo-restricted. Meaning you can access and use the tool from any part of the world. Other useful statistics that are also captured by the tool from any user account include Tiktok follower comparisons, real-time counting, and the view count.
---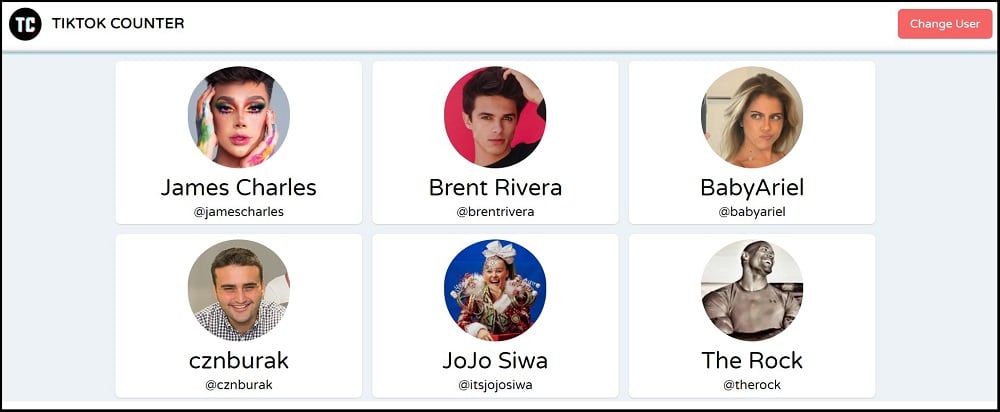 If you want to see the number of your Tiktok followers in real-time, Tiktok's real-time follower count is a handy tool.
Among other features, the tool provides you with stats on the number of active followers on a user account, follower comparison, views, and highlights on trending TikTok videos.
---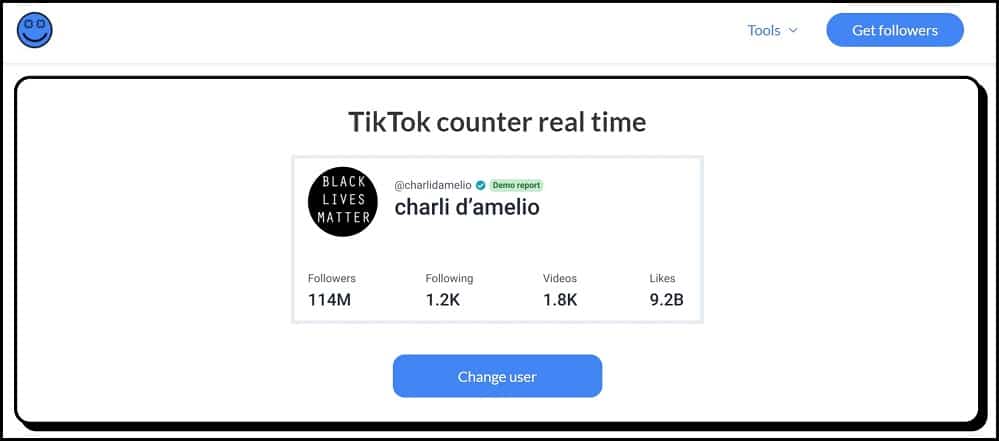 Another great TikTok follower count tool is the Purpify counter. The tool allows for easy comparison of follower statistics between different TikTok users in real-time.
What's more, the tool also provides a detailed analysis of other TikTok account parameters, such as the number of views and the number of followers per TikTok account.
---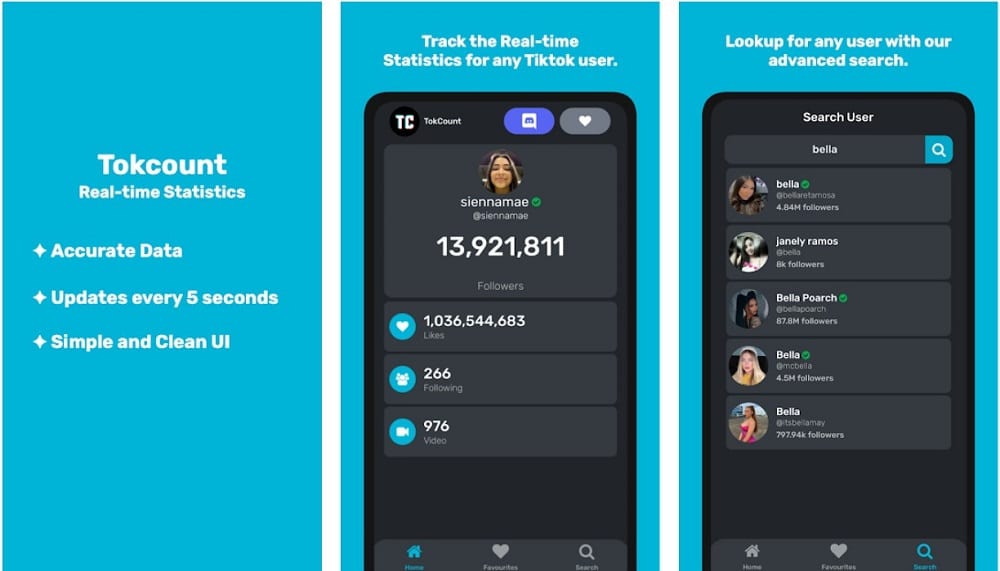 You can check the real-time statistics of any TikTok user with the TokCount app. It gives accurate data and is very easy to use. To check the number of followers on any user account, enter the name associated with the TikTok account on the TokCount tool.
It will provide you with an in-depth analysis of the number of real-time followers associated with that user account. And that's not all. TokCount also allows you to compare TikTok stats for different user accounts. Moreover, it also provides an in-depth analysis of the total number of views associated with any user account.
---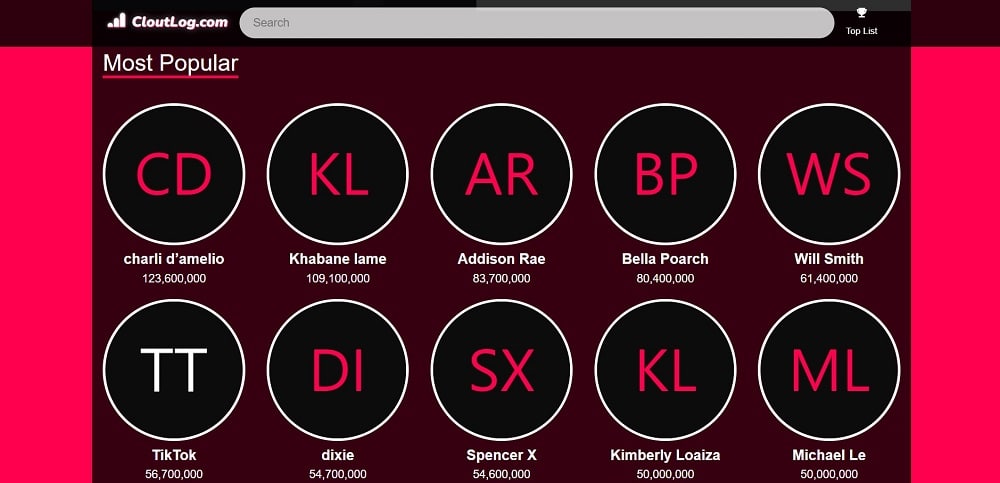 Clout Log is another great TikTok follower count tool that you can use to track the number of followers linked to any TikTok account. However, there's more to this tool besides checking the number of followers.
Clout Log also has guides on how to make money, attract fans, and form partnerships on TikTok. Even so, the tool has a built-in Clout Meter analytics tool that provides you with a summary overview of the number of followers and views associated with a particular TikTok account.
---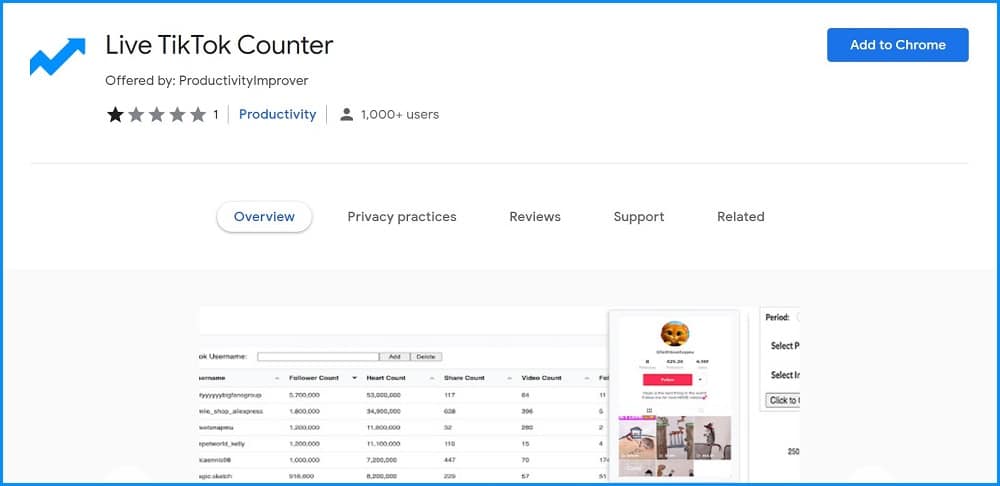 There's a dedicated chrome extension that can be used as a TikTok follower count. Like other similar tools, this extension makes it easy to track the number of followers associated with any TikTok account.
In addition, it provides stats on account views while also allowing to compare different followers between different user accounts. You can download the Live TikTok counter chrome extension from the Google Webstore.
---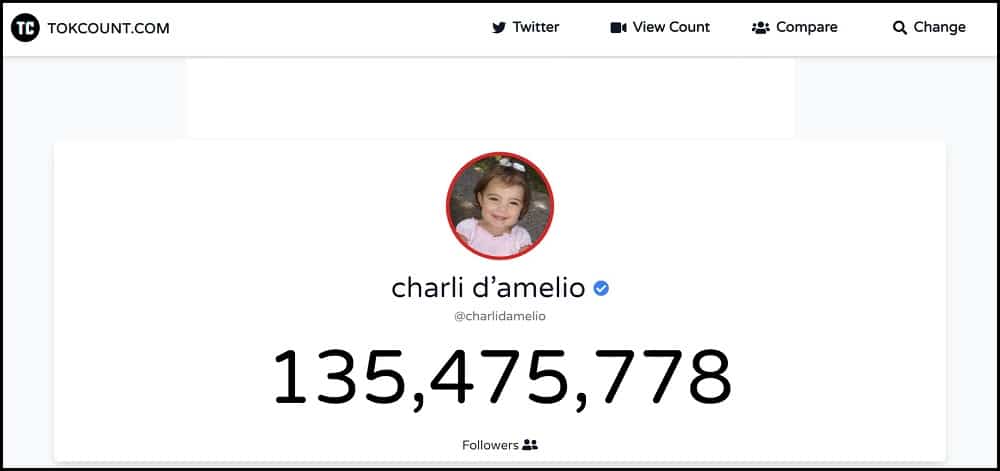 Follower Count allows you to track TikTok follower statistics associated with different user accounts in real-time. Among other data parameters, you will figure out the number of followers and views associated with any user account.
If you are a creator, you can use info gathered by this tool to learn the behavior of followers and what they like then use that to enhance your TikTok content further.
---
How to Increase My Tiktok Follower Count
The best way to grow your following on TikTok is by first understanding the uniqueness of this social platform vis-à-vis other networks. Below are some tips on how to grow your TikTok follower count:
1. Identify Your Target Audience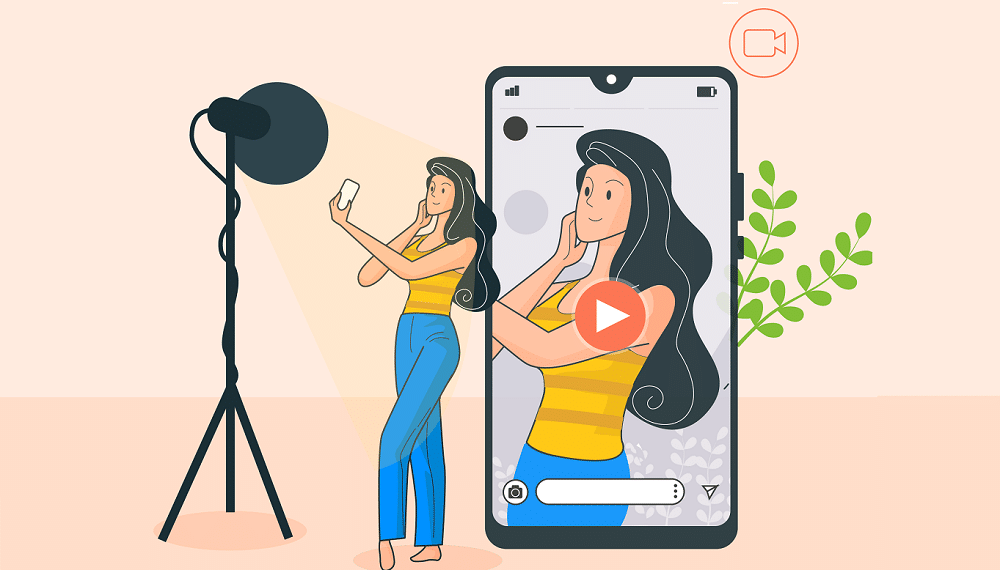 If you want to build a larger audience on TikTok and become "famous," the first step is to identify your target audience. If your niche is funny videos, for example, create content that will appeal to those who enjoy humor.
You can use popular hashtags, especially ones with many views, to advance your content further and grow your following.
2. Leverage Trends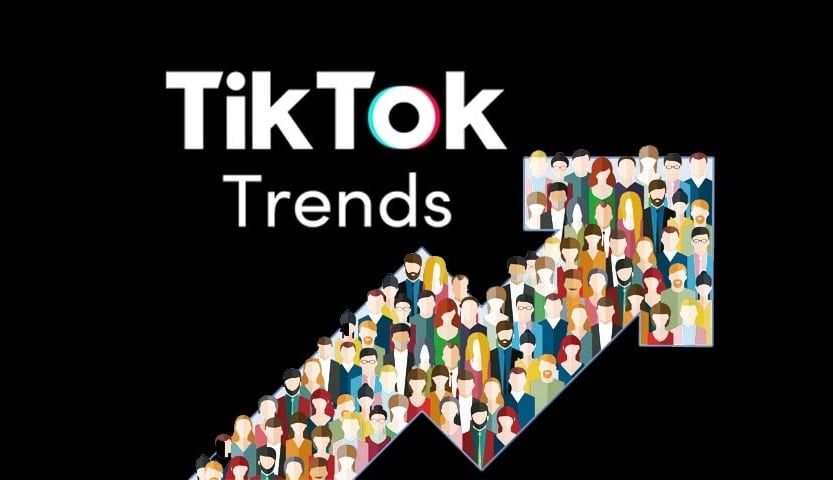 On TikTok, trends are everything, and seizing them as they happen might help you gain many followers. Ensure that the trends you join in on are also followed by your target audience.
3. Cross-Promote Your Videos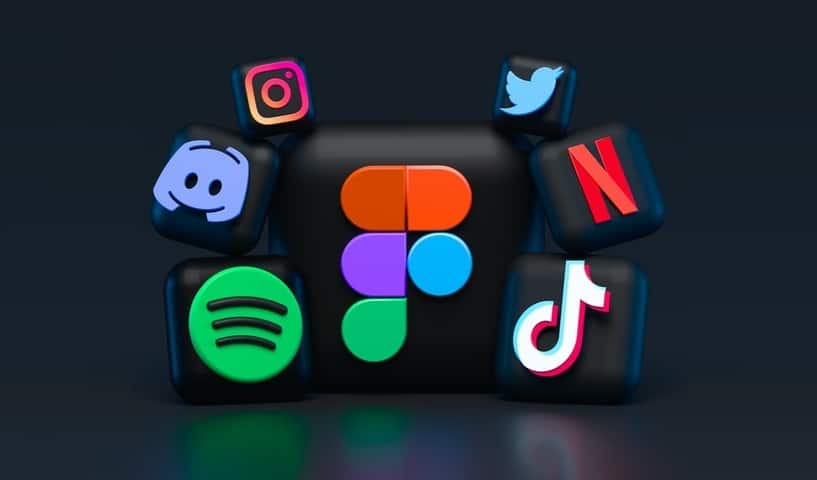 Cross-promotion entails adding links to your TikTok videos on other popular posts by other users. This will drive other users to check your content and, in the process, grow your follower count on the platform.
4. Create and Participate in Challenges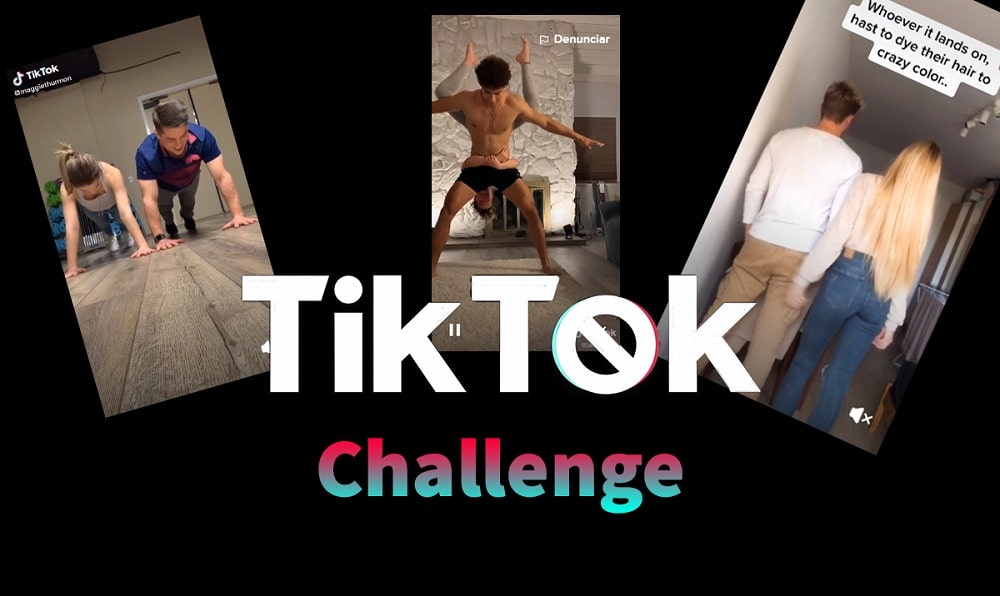 TikTok challenges offer a great way to grow user following. Accounts that tend to have more viral challenge content tend to attract more following.
Only make sure to take part in challenges that appeal to your target audience. The more successful challenges you participate in, the more you will attract.
5. Engage With Other TikTok Creators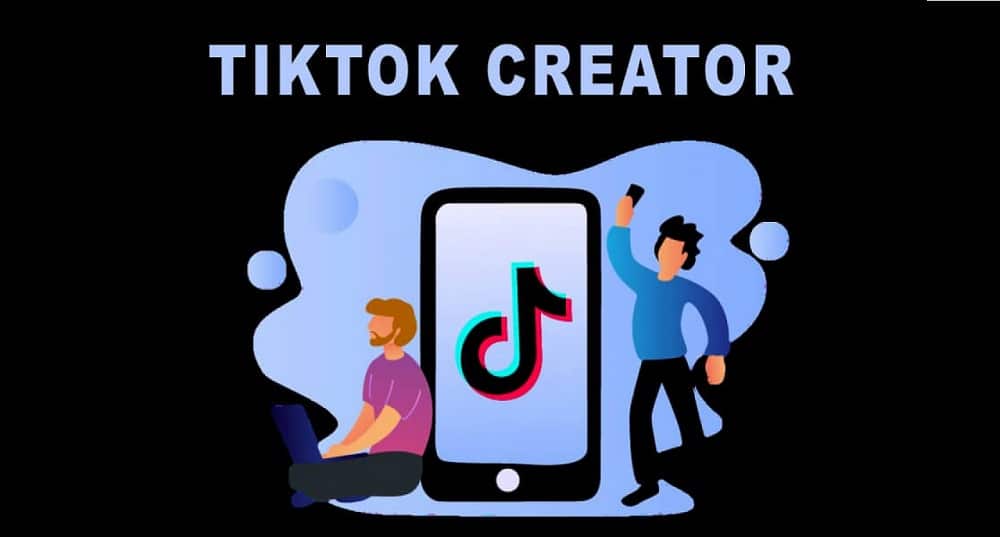 Another way to grow your following on TikTok is by networking with other creators within your niche. Being a social platform, TikTok thrives on user interactions – the more of it, the better.
Take advantage of the duet and stich features to network with other users and grow your account's visibility and following in the process.
6. User-Generated Content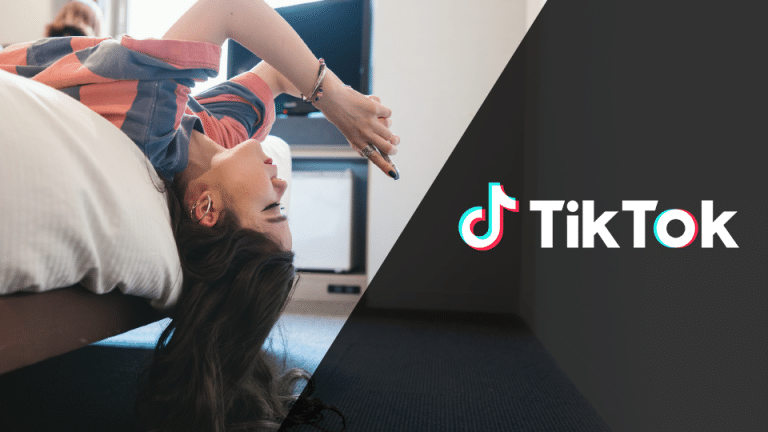 Create original content for your target audience or include them in your narrative by using user-generated content from other apps like Vine or Instagram. It will make your content seem authentic and encourage people to engage with it when they see their friends sharing it on different social platforms.
---
FAQ
Q. Will TikTok have fake followers?
TikTok can have fake followers. Any social media platform can be prone to this issue. As a result, people who want to promote themselves on TikTok may get more followers by using bots or other fraudulent methods.
However, it's important to know that TikTok is taking this matter seriously and has put mechanisms in place to try and eliminate fake followers from user accounts.
Q. How many followers do I need to make money on TikTok
To start making money on TikTok, you must have at least 10,000 followers and have 100,000 video views in the last 30 days. Moreover, only users aged 18 years and above can monetize their content on TikTok.
Q. How to make money with TikTok
TikTok is just the right platform to make money if you are a content creator. You can earn money by monetizing your channel with ads, but you need to have a sizeable fan base before you can start generating meaningful income from your TikTok channel.
Alternatively, you can promote other products and services through your channel and get paid commissions for the same.