Want to completely end your dealing with OnlyFans? There's something else you need to do besides not visiting the platform; removing your account. Here, we'll walk you through the steps of how to delete OnlyFans account. Keep reading for the specific details……
Whether you're a content creator or a subscriber at OnlyFans, a time may come when you want to delete your account. This is particularly true if you are a subscriber looking to reduce expenses by unsubscribing to unutilized subscriptions. Besides limiting the recurring charges on your bank, you might also want to focus your energy elsewhere than OnlyFans.
Either way, the best fix would be to delete your account on the platform. That way, you will have terminated any recurrent subscription charges and also found a reason to never come back on the platform. With that being said, let's see the actual steps of deleting your OnlyFans account.
---
What happens when you delete OnlyFans?
Once you delete your OnlyFans account, the system will terminate all active subscriptions on your profile. And you will not be charged for the subsequent months. Whether you are a creator or just a subscriber, deleting your account on OnlyFans means you won't be able to access the account anymore.
---
Delete an OnlyFans Account on iPhone and iPad
If you're using an iPhone or iPad, deleting your OnlyFans account is relatively simple. Follow these steps to get it done in seconds:
Step 1: Launch your OnlyFans App on your iPhone and sign in to your account.
Step 2: On the Home Screen, scroll downwards and tap on your Profile Icon.
Step 3: On the drop-down menu, maneuver to the Settings
Step 4: Click on Account in the Settings. Navigate downwards to the Delete Account option and tap on it.
Step 5: A Delete Account display will pop up requiring you to confirm you are not a robot by completing a Captcha form. Type in the number and letters in the space.
Step 6: After capturing the verification details correctly, tap on the Delete Account. Your OnlyFans account will then be deleted.
The above steps apply to both content creators and subscribers. However, the creators' accounts will not delete instantly, unlike the subscribers' accounts. The content creators' accounts delete when all subscriptions on the account expire.
Pro Tip! Deleting your OnlyFans account is permanent. You won't be able to restore the account or reaccess it.
---
Delete an OnlyFans Account on Android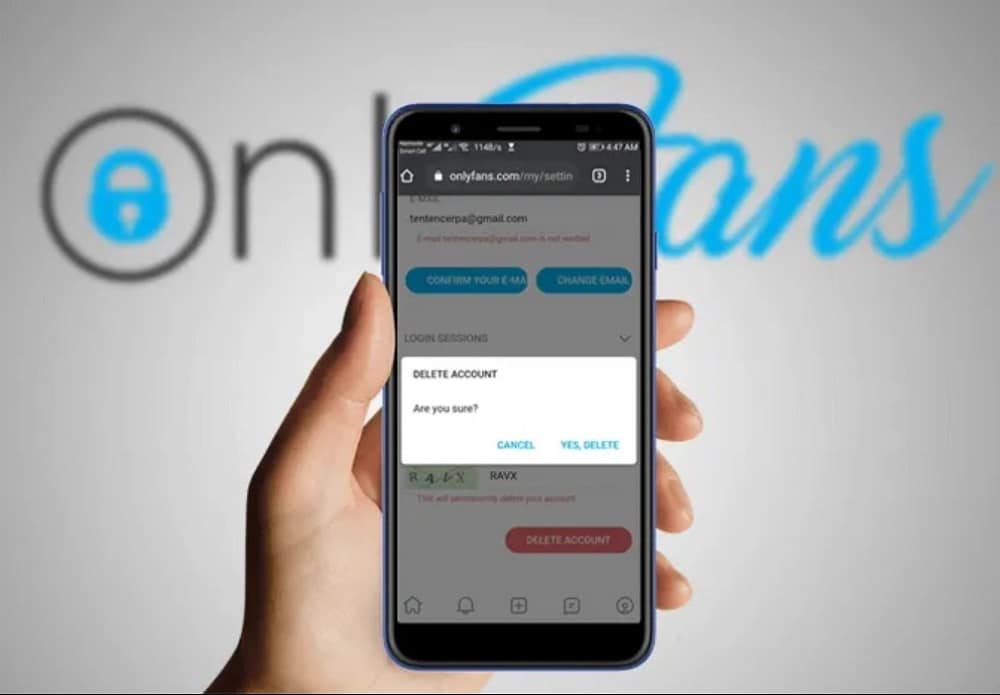 If you are an Android user, deleting your OnlyFans account is also straightforward. Here are the steps:
Step 1: Start the OnlyFans App on your Android device and log in to your account.
Step 2: Move to the bottom right of your screen and click on your profile picture to display a drop-down menu.
Step 3: From the dropdown menu options, choose Settings and tap on
Step 4: While on the Account screen, navigate downwards to the last item, Delete Account, and tap on it.
Step 5: Fill in the verification code to match the Captcha image to activate the Delete Account Tap on the button to delete your OnlyFans account.
Step 6: A pop-up message will appear asking you if you intend to delete the account. Tap on Yes, Delete.
Step 7: Just like that, your OnlyFans account is gone. You won't ever be able to access it. Besides, the recurring subscription fee will also stop henceforth.
---
Delete an OnlyFans Account on PC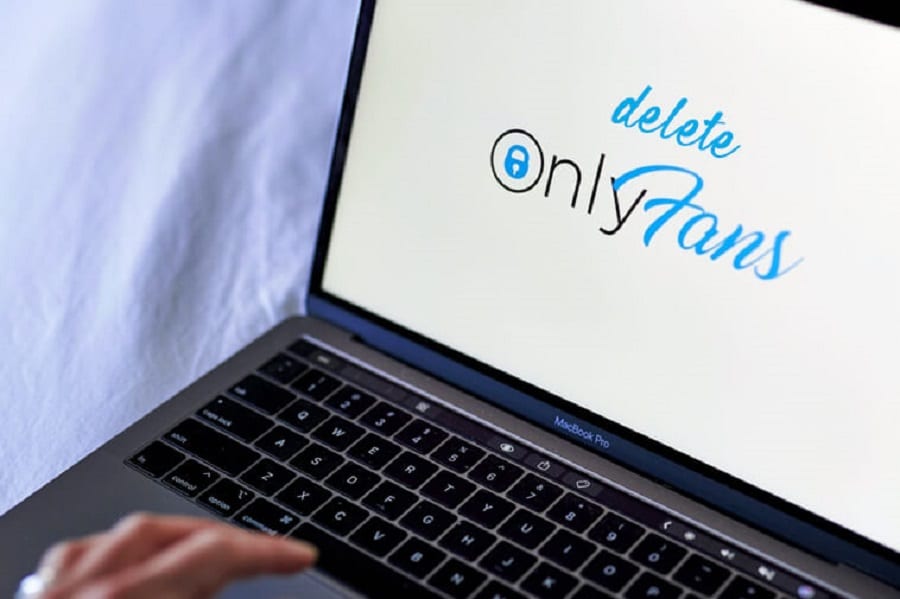 Deleting an OnlyFans account on a PC differs from doing it on mobile. Even so, the process is not complicated. Follow these elementary and straightforward steps:
Step 1: Log in to your OnlyFans account through the PC.
Step 2: At the top right, click on the Profile Symbol, and a menu will pop up.
Step 3: Scroll to the Settings option and select it to open a Settings menu.
Step 4: Select Account on the new menu
Step 5: Navigate downwards to the bottom and click Delete Account. Move your cursor to the Drop-Down Arrow and click on it to enter the verification code.
Step 6: Click the active Delete Account button to delete your account.
---
Unsubscribe from Your OnlyFans Creators
If the real reason why you are considering deleting your OnlyFans account is because of the recurring monthly subscription charges, you can instead unsubscribe from following the creators. That way, you won't have to pay to check their content. Here is how to do it:
Log in to your OnlyFans account.
Find the creator's profiles you intend to unsubscribe from.
Turn off the auto-renew option.
You can unsubscribe from all creators you have subscribed to. That way, you won't be charged the monthly recurring for accessing their content. However, note that, even after unsubscribing from different creators you followed previously, you will still be able to access their content till such a time when your current subscription will expire. OnlyFans provides no refunds to creators or subscribers upon unsubscribing from a creator's account or even deleting your account.
---
FAQs
Q. If I delete my OnlyFans account, will I still be charged?
No, once you delete your account, you will not be billed in the coming months. This is because deleting an OnlyFans account means you'll have unsubscribed from all the content creators you had registered to.
Q. Can a user request a refund from OnlyFans?
OnlyFans does not have a refund policy on any purchases made by their users. Your only option is to unregister yourself to stop further billings in the subsequent months. If you are a subscriber, you will still be able to access content from the creator you've subscribed to until the expiration date of your subscription.
Q. I accidentally deleted my OnlyFans account. Can I recover it?
Whether you delete the OnlyFans account intentionally or by mistake, the deletion is permanent. You will not be able to reverse the process by yourself. You can contact the support team through email and ask them to recover the account. If you convince them that you deleted your profile by mistake, they will help you recover it.
Q. How do I know if my OnlyFans profile is deleted?
When you delete your OnlyFans account, a confirmation mail will be sent to you by OnlyFans. However, if you do not receive the confirmation email, try logging in to your account. If the deletion were successful, a pop-up message would notify you that the account does not exist or has been deleted.
---
Final Word
You can delete your OnlyFans account any time you deem fit. Nevertheless, the process may not be reversible. Therefore, if it's the monthly recurring fee you want to stop, simply unsubscribing from the creators you follow on the platform will do the trick.
We've come to the end of this detailed coverage on deleting the OnlyFans account. I hope you found the post very helpful. If you have any suggestions or questions, drop them in the comments below.