Complying with data privacy laws isn't only necessary for companies to protect their employees and customers from cyber perpetrators but also to ward off hefty legal penalties and fines. Of course, all of this can also negatively affect the reputation of companies and, therefore, revenue and profit margins.
This is why organizations tend to invest in data privacy compliance software to adhere to the relevant data privacy laws applicable to them, such as CCPA or GDPR while protecting their sensitive data. There are also several other strategies to keep your data protected and reduce digital risk. If you want to know the details, keep reading this article!
---
What is Digital Risk?

Digital risk relates to risks arising from the use of digital technologies. Some examples of digital risks are phishing, software exploits, and malware. The motives behind these digital attacks are usually financial and can be related to corporate espionage too.
---
Types of Digital Risks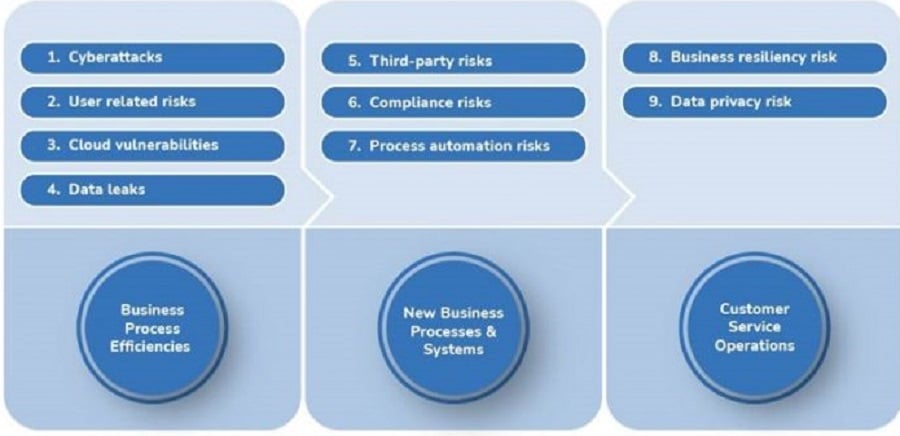 Depending on the kind of digital risk, it can severely tarnish the reputation of a company, disrupt business operations, or significantly affect its sales. Nevertheless, here are the most common types of digital risks:
Cybersecurity – Cybersecurity threats are quite prevalent in today's modern digital world, and they can vary from ransomware, phishing, and Trojan horse virus to spyware and computer virus.
Cloud technology – Arising from technological failures or incompatibilities, risks associated with cloud technology are loss of data, inadequate due diligence, and compliance issues.
Data leaks – Data spills or leaks can happen when sensitive data on the internet is stolen, viewed, or used by unauthorized individuals.
Third-party risk – When an organization starts using the services of a third party such as its software, it can result in adverse events like intellectual property theft and non-compliance with third-party breaches.
Data privacy – A company may be involved in a breach of data privacy when it isn't able to keep confidential and sensitive information of its business, customers, or employees secure.
---
Why is Digital Risk Protection Important?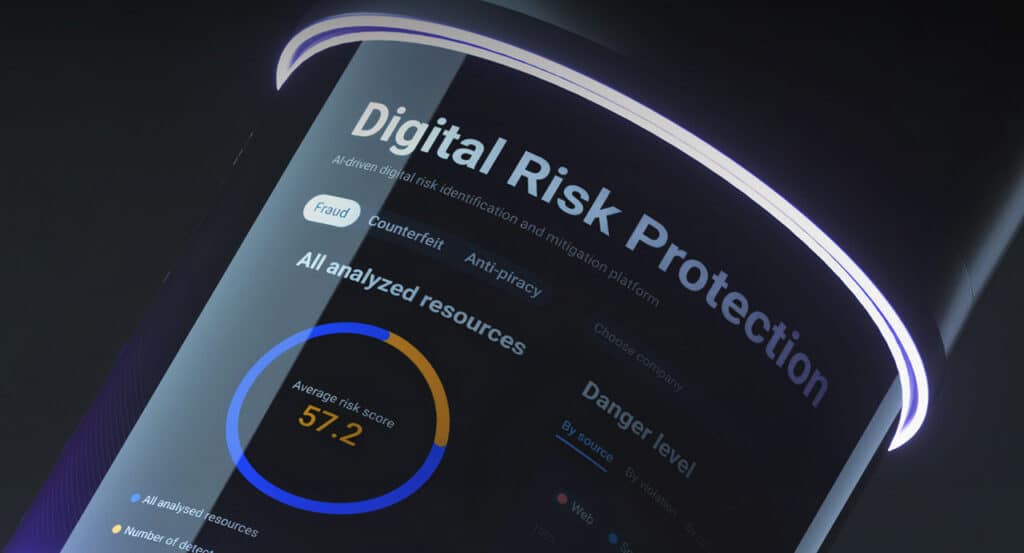 The technological revolution is a blessing as well as a curse to some extent. It significantly helps you automate repetitive tasks, collect payments using a 3rd party processor, manage your personnel through an HR application, and market your brand on social media platforms.
As these innovative tools make your business operations more efficient, you do have to rely on them. However, they pose cybersecurity and data privacy compliance risks too. That's why digital risk protection ensures your operations run smoothly and successfully while protecting your brand and customers.
Digital risk protection takes a proactive approach by detecting cybersecurity risks before they start developing into data breaches. It monitors data leaks, account impersonations, brand compromise, and damage to reputation.
---
How to Prevent Digital Risk?

In order to protect your data and prevent digital risk, here are a few steps to follow:
Step #1: Secure Your Network
Most cyber-attacks happen on unsecured networks, whether stealing info from a confidential email or infecting your device with malware. Therefore, you must secure your Wi-Fi network with a router firewall and network encryption.
Never use public Wi-Fi since it can compromise the security of your confidential data and make it convenient for hackers to get into your system.
Step #2: Be Careful With Passwords
Passwords are the gateway to sensitive company data, and cyber perpetrators constantly look for ways to hack into the system. You should create strong passwords containing characters, letters, and symbols.
Only authorized individuals must be given access to passwords. Instead of sharing passwords with another employee via texts or emails, it's always better to leverage password managers that store all your passwords securely and allow other authorized individuals to view passwords.
Rather than keeping the same password for years, you should keep changing it from time to time for added protection against digital threats.
Step #3: Identify and Analyze Your Digital Risks
To prevent digital risks, you need to identify them. Therefore, you should analyze your company's digital footprint, such as applications, email accounts, social media platforms, and third-party vendors that cyber perpetrators can exploit.
While doing so, you should check what risks other businesses in the same industry have faced in the past. You should also assess the biggest digital risks to your company, including potential and internal and external threats.
Step #4: Monitor and Reduce Your Risk of Cyberattack
Once you're done identifying and evaluating your digital risks, you must start monitoring them on a regular basis and implement strategies that facilitate you in mitigating the risk of cyber-attack before it even occurs.
Passwords, secure Wi-Fi networks, authorized personnel access to sensitive data, company security policies, and antivirus software are some of the most effective ways to reduce risk and keep your company thriving.
Step #5: Invest in Digital Risk Management or Digital Risk Protection Software
Robust digital risk management allows you to keep an eye on digital threats that pose the greatest risk to you by finding data breaches and other potential vulnerabilities that require immediate action. Using this software, you can always stay ahead of cyber criminals and ensure smooth operations of your business.
The IT and security experts of your company can also leverage the digital risk protection tool to remove current threats by, let's say, deactivating compromised user accounts and strengthening security and privacy measures.
---
What to Look for in an Effective Digital Risk Management Platform?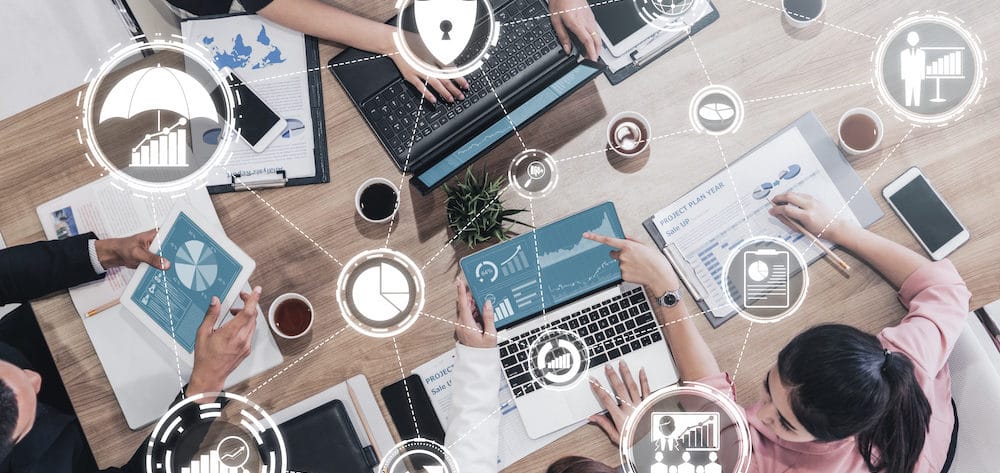 If you want your investment to be worthwhile, you should consider the following factors when implementing an effective digital risk management platform.
Quality risk assessment – A robust risk management tool should be engineered with features like automation and AI that identify and detect potential risks, categorize current risks and prioritize them to make it easier for data privacy engineers to take reasonable actions.
User-friendly – Although your privacy and security team will have most of the access to this platform, it should still have a user-friendly interface to make usage and decision-making processes quick and convenient.
Live reporting – With every passing day, your company may face a new risk. Therefore, an effective risk management platform should be able to create live reports for you related to current threats.
Integration across all platforms – From using Microsoft Teams to various customer relationship management software, all have an impact on your stakeholders. So, an effective risk management tool should make integration easier across all platforms.