Twitch is a popular platform for streaming video games and other creative content. But with millions of streamers, standing out can be a challenge. In this article, we'll share tips and strategies to help you attract more followers, build a strong community, and grow your Twitch channel. Whether you're a beginner or an experienced streamer, these insights can help you reach new heights on Twitch.
How many users does Twitch have?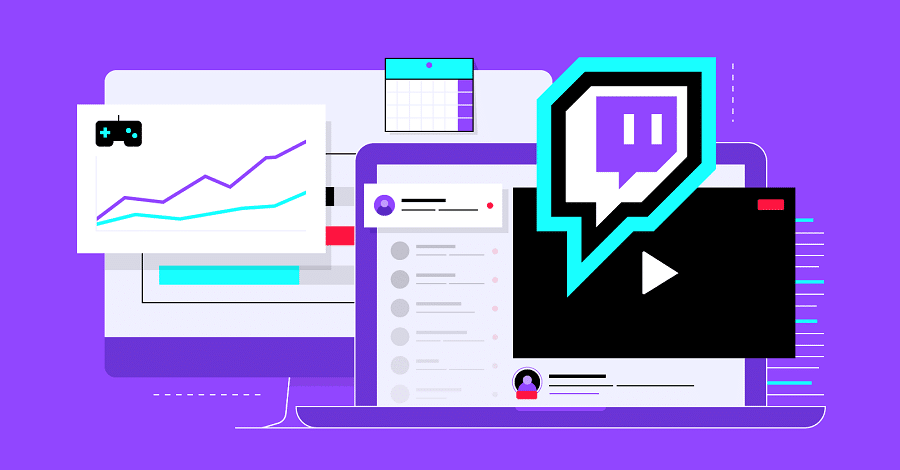 When it comes to streaming online, Twitch is one of the popular live-streaming applications in the gaming industry. In a day, a switch user can spend all day watching live games. The twitch platform has over 2.5 million viewers at any given time. This translates to over 31 million daily users visiting the Twitch site.
Each month, there are an estimated 1.2 billion visits to the twitch platform and as many as 8 million unique streamers of Twitch. Here is a brief chart showing Twitch statistics that can assist you in understanding how the platform has grown over the years, months, and days.
| | | | |
| --- | --- | --- | --- |
| Year | Concurrent Viewers (Millions) | Streamers (Millions) | Hours Watched (Billions) |
| 2016 | 0.61 | 1.8 | 5.2 |
| 2017 | 0.74 | 2 | 6.5 |
| 2018 | 1.07 | 3.3 | 9.3 |
| 2019 | 1.26 | 3.6 | 11 |
| 2020 | 2.12 | 6.9 | 18.6 |
| 2021 | 2.78 | 9 | 22.8 |
---
1. Conduct a lucky draw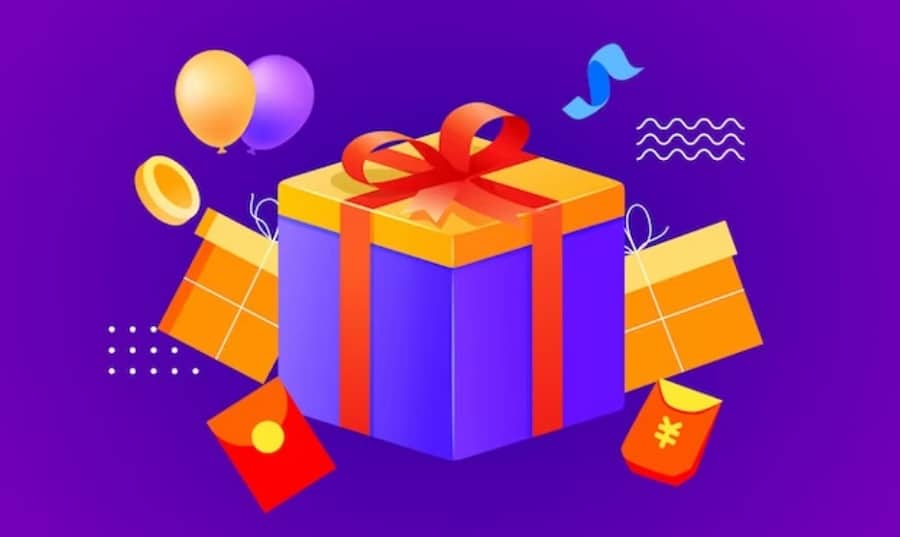 When you focus a lot of attention on your account, you can participate in a lucky draw which will help you to get more followers in these ways: Increases engagement, attracts new viewers, encourages viewers to return and networks, and increases your visibility to other people who will be curious about your channel.
Always remember that when you conduct a lucky draw in your channel, you will attract more people who would like to follow your content. Eventually, you will build your followers on Twitch as you will be engaging with your subscribers.
---
2. Choose the appropriate live content.
Even though live gaming is the main popular content in most channels on Twitch, you can also have other different contents, such as sports, music, cooking, etc., which can be streamed on the platform and gain more followers in your channel. It is important to note that you can still attract more followers with different content which are less popular.
When you have a passion for something, you will enjoy creating that type of content, whether you choose music, gaming, sports, or something else. If you are having fun, your viewers will also have fun and follow you for new content.
---
3. Regular updates and live broadcasts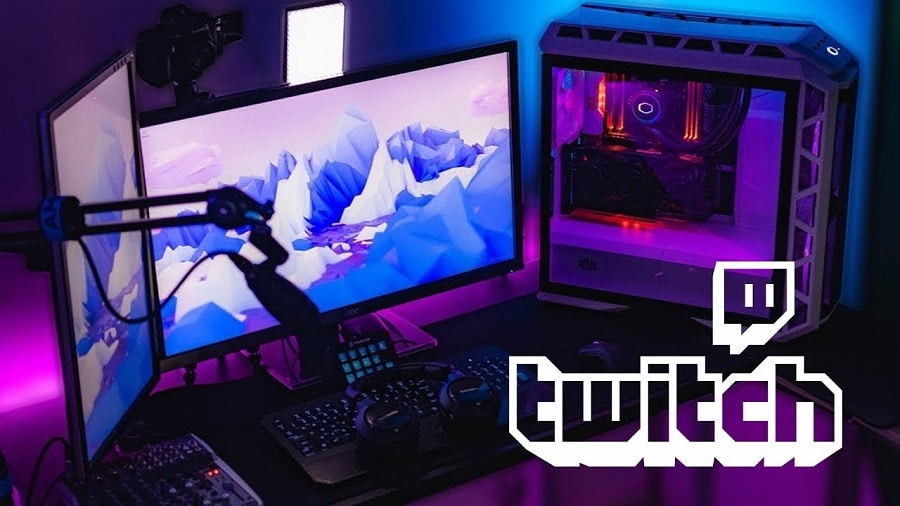 People will forget you when you fail to broadcast and give regular updates to your Twitch channel. Streaming your content in the channel and releasing regular updates is essential. The ideal amount of time you can do for the broadcasting can be around 3 to 4 hours a day for five days a week. Doing this will increase our engagement in your channel, and you will have more chances of getting new subscribers on Twitch.
---
4. The best time to broadcast live on Twitch
To have more viewers, followers, and subscribers on Twitch, you need to discover the best time for streaming, depending on the size of your channel. The best time to stream and get maximum viewership on Twitch for big channels is between 11 am and 2 pm PST. During this time, there is high competition from big channels where the small channels can't compete with them and won't grow.
Therefore, if you are a small or new channel on Twitch and want to grow big and have many followers, you need to have your best time where you will have less competition of viewers from other big channels. The best time for the small channel is between 12 am and 4 pm PST when the number of other live channels drops.
---
5. Control the duration of live broadcast
It is essential to plan between 2 to 3 hours for live broadcasting to interact with your audience and grow on Twitch. If you are a full-time streamer, let's say you stream 8 hours daily. Be assured that your audience will get excited for at least 4 hours but lose energy in the last four hours and even become bored.
Thus, you may end up with fewer people engaging in your stream, as many will probably go off. If you are new to streaming and want more followers, it's good to allocate this time for streaming. It will give you the best work as you can engage with the audience and simultaneously have a life, and your stream also grows.
Always make sure you have to fix technical issues before the beginning of the stream so that you can enjoy the few hours with your fans instead of having interruptions ahead, such as the camera not working and other technical issues.
---
6. Creative title and cover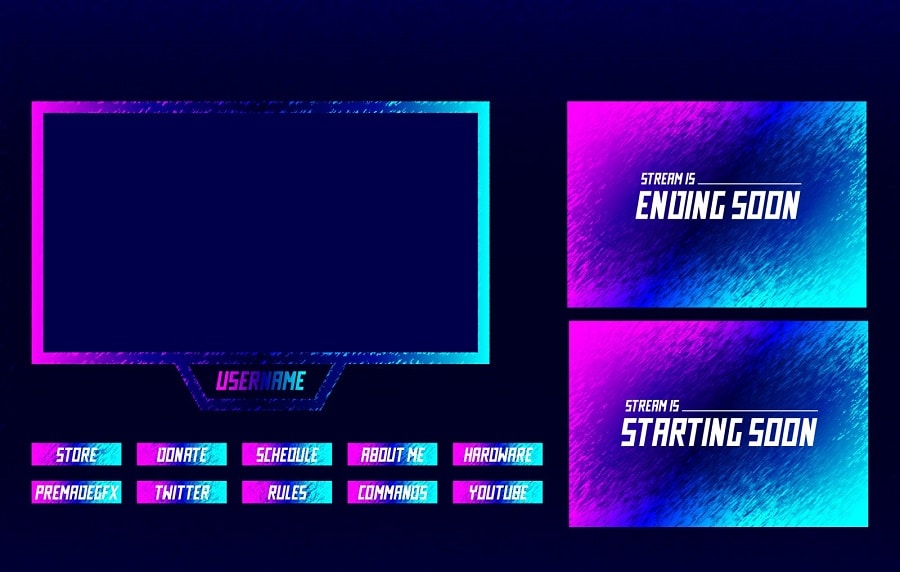 A creative title and cover can also attract new followers on your Twitch channel. Your title should be catchy and descriptive, giving viewers an idea of what your stream is about, and this will trigger new followers to follow you to see what you have on your channel.
Also, ensure you have a professional and attractive cover image that most viewers will find excellent and stands out from the rest of other channels. The cover should represent the content of the stream.
Therefore, you need consistency when providing the title and covers of your stream on Twitch, which must match your content.
---
7. Create a twitch layout
In the Twitch platform, we have a competitive environment among the anchors to have more viewers and followers in their channels. To differentiate your twitch stream from others, you need to be creative by making a layout visually appealing and unique to make you stand out from the rest.
You can utilize free online design software, such as Canva, that can help you to custom graphics of your layout so that it can be eye-catching and attractive to get more twitch followers.
Here are a few tips to consider for the correct images sizes to use:
Channel Banner. It is the background image at the top of your Twitch channel page. The recommended size is 1200x480px.
Profile photo. Use a photo representing your brand with a logo, headshot, or avatar. The size of your profile photo should be less than 10MB in JPG, PNG, or GIF.
Video player banner: When offline, your video player banner usually is displayed when not actively streaming. So, the best size you can use for the banner is 1080x720px.
---
8. Buy publishing streams online.
Publish your twitch stream on a website that shares the same niche with you will be one of the best ways to promote your twitch channel to a new audience. The website has natural traffic, so you may want your twitch stream published there.
You can look for a website with the same niche as yours to target the right audience and contact the webmaster of the website to publish your stream there, and you will be surprised to have new followers as long as your stream is giving the audience what they need.
---
9. Show it on youtube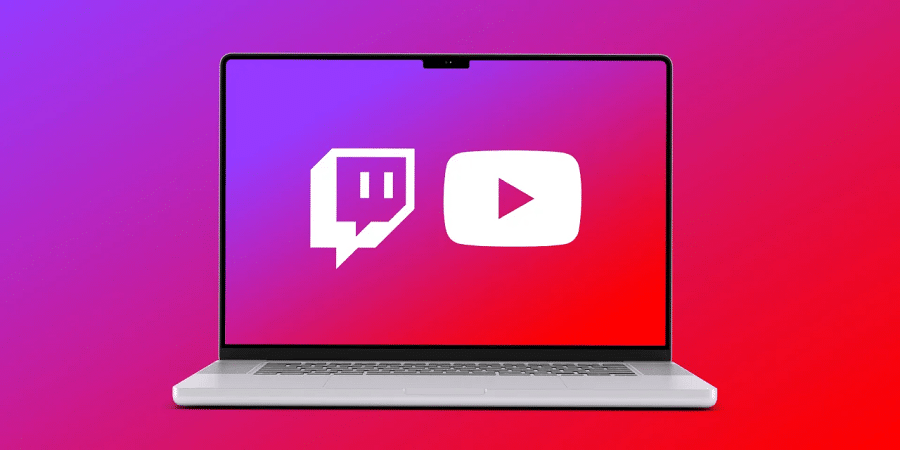 Youtube is the best platform to showcase your video content since it has all the tools that can assist you in posting videos to a specific audience. To get more followers on your twitch channel, try to upload some recorded live broadcast content to your youtube channel.
Youtube has powerful search engines that can promote your twitch stream videos to show in google search results. Posting your streams on YouTube creates awareness that your Twitch stream channel is available and offers this type of niche. Viewers who love your content on youtube will follow you, so you always need to post your twitch channel address below the video.
---
We have other social media platforms, such as TikTok, Facebook, Instagram, and Twitter, that can assist you in getting more followers on your twitch channel. You must create short video content for your live stream and post it on social media with your channel links. The links are essential to be there as it attracts more followers to your channel.
Also, you can promote your stream by using stories on Instagram and Facebook, where you can update your fans about the next stream. You need to use more social media platforms to reach more people about your stream, and you will increase your followers on your channel.
---
11. Interact with other anchors
Streaming on Twitch is sometimes competitive as every anchor wants to reach out to many viewers and have a vast fan base in their channel. We all know that if you want to be successful in streaming, you need to be active and engage with your audience to have more followers. But if you want to go far with Twitch streaming, you must interact with other streamers.
Many Twitch streamers prove that you will have excellent results and new followers when you interact together. This is because having multiple hosts creates an environment to be fun and expands your stream to reach out to new audiences who would like to follow you.
Therefore, it's good to always reach out to anchors who share the same niche with you so it can be easy to interact.
---
12. Make your room hot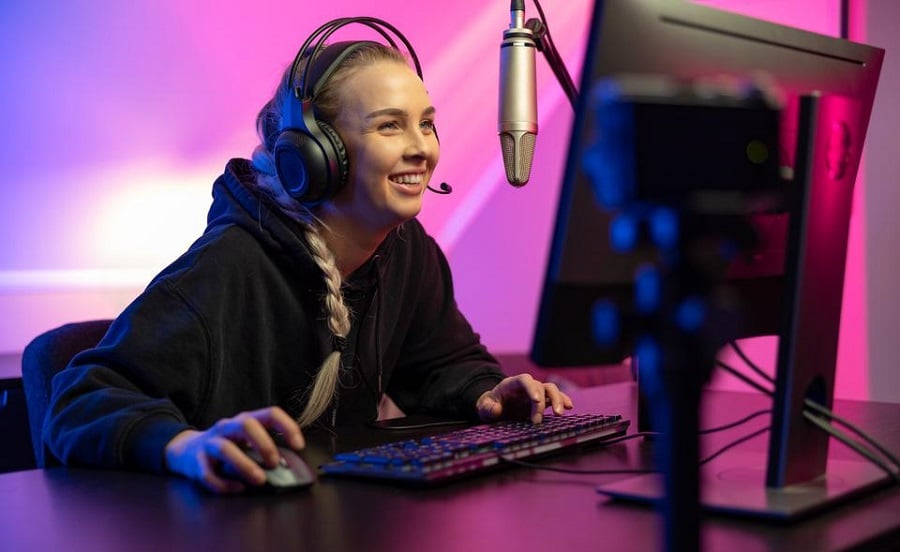 Streaming on Twitch is not about broadcasting your content. It's about engaging with your audience and giving them a reason to stay. Always understand your audience well and know why people watch your stream and what they are looking for. Audiences always look for entertainment, staying informed about current events, making friends, learning new things, and many more.
When you provide what the audience wants and keep them engaged, you will keep your followers in your channel and always come back for more content. To improve your stream quality and make it interactive, you can do the following:
Run a Q and A session
Show off your streaming setup
Share your expertise on your subject
Do a fundraiser- people get attracted when you raise money with good intentions.
---
13. Learn from other anchors.
To become a successful Twitch streamer. It's essential to learn from others anchors in the Twitch platform who have already established themselves. We have different niches in the platform, and each niche has unique skills and techniques needed for successful streaming.
For example, look at this popular gaming niche; you will do well in that niche when you have excellent game skills and strong social skills. By learning from other successful anchors, you can better understand what it takes when streaming on Twitch to become fun and how to engage with the audience. When you learn the skills from the streamers and apply them to your channel, you will be able to gain more followers.
---
14. Multi-platform live broadcast
Multi-platform live streaming is an excellent method that can assist you in expanding and reaching more audiences to attract more viewers to your channel. The multi-platform stream can be defined as using your live stream from your local computer and the stream to be simultaneously broadcasted on different platforms such as youtube, TikTok, Facebook, and many more. You can apply this method if you want to reach different audiences on different platforms to maximize your chances of having more followers in your channel.
---
15. Twitch bot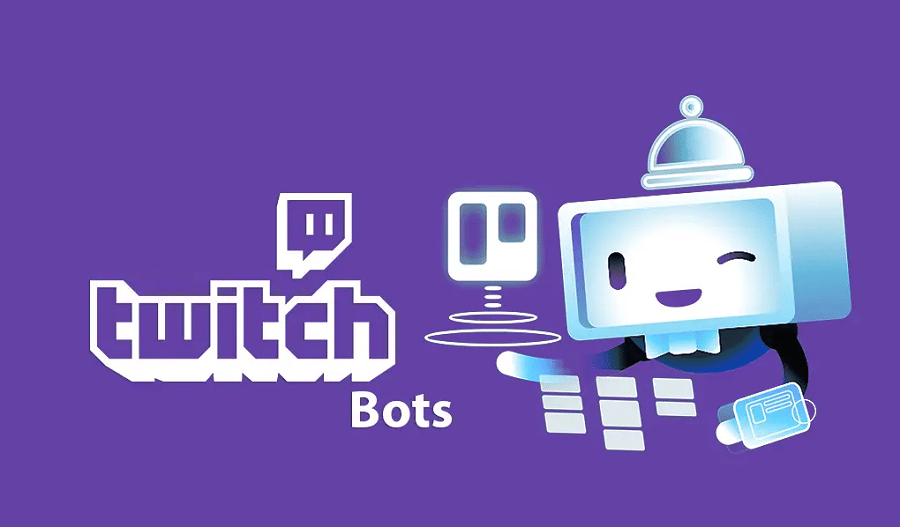 Using a Twitch bot to inflate your viewer count and gain more followers artificially is not recommended. It's unethical to use this kind of practice as it is against the terms of service of Twitch, and it can lead you to get banned from the platform. The problem with using a Twitch bot is that your stream will be seen as popular than it is.
This will disappoint other viewers who have tuned in to the stream only to find a low-quality or inactive stream. When your channel is inactive and popular, Twitch will be able to detect that, and you are at high risk of being banned. Therefore, it's good to grow your channel with an organic audience by providing quality content.
You can read: 12 Best Twitch Viewer Bots 2023: More Live Viewers & Avoid Bans
---
16. Ensure that your hardware equipment is excellent for streaming.
To create the best stream for your audience, you need the following hardware recommendation.
Your computer should have a solid performance that can quickly encode your audio and video and send the stream to your viewers.
PC laptops. You can use an ASUS TUF Gaming laptop 15.6
Mac laptops. You can use MacBook Pro13, 1.4 GHZ 8th Gen i5 128GB Storage.
You need a USB interface or mixer, such as the Yamaha AGO3 or the Steinberg UR44, to hook up your audio equipment.
For a great microphone, you can use the Yeti Blue or the Shure SM7B.
You can use the Logitech C920 and the Elgato Key light for camera and lighting.
Mac users need a USB C Hub Adapter with Ethernet, HDMI, and USB 3,0 ports.
---
Conclusion
To get more followers on Twitch, following the ways described above is essential if you want your streaming to have more viewers and attract new followers to your Twitch channel. However, as you aim to reach more audiences, always note that using a bot to fake followers in your channel is not recommended, as it can lead your channel to be banned by the Twitch platform.