Have you ever used Omegle to gain new friends? You don't even need to register to use it, you can just get to the platform and start conversing with different strangers.
Omegle is an online chat website that lets different users socialize with others without registration. People chat anonymously using the names "You" or "Stranger".
If you want to meet new people online, Omegle is an ideal site for that. Strangers can initiate conversations with other users randomly on the social media network.  On the Omegle platform, you can connect through a video chat or text.
Omegle is the perfect destination to make new friends. You can use it on your PC, smartphone, or tablet. However, when you are unsure who you are talking to, you can use these 5 methods to learn more about them.
---
1. Use Omegle IP Locator
There are different IP locators for unique platforms—for example, one for PS4, Xbox, and much more. The specialized Omegle IP locator helps to track users using Omegle. It is a Google Chrome Extension.
Step 1: First, install the Google Chrome Omegle IP locator extension in your browser.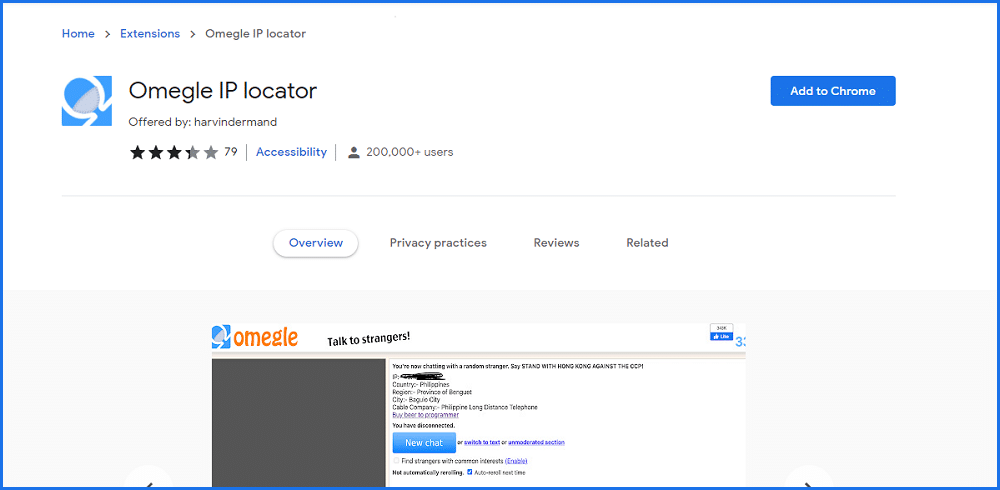 Step 2: Wait till the extension process ends, connect to your target user using Omegle, and start chatting with them. However, for the extension to work, you need to start a video chat with them. So, first, request them, then video calls them.
Step 3: Immediately start the video call with the other user; their IP address will be sent to your computer through the extension.
Step 4: With the IP address at hand, head to whatismyipaddress to look up that specific address.  It will provide the user's location, region, time zone, and more.
However, if they are using a VPN, it can be hard to know.
---
2. Use The Javascript Code
JavaScript is a programming language widely used to run web pages. Therefore, you can use some JavaScript codes to operate Omegle and get the stranger's IP through the console.
Step 1: First, you will need to open Google Chrome Developer tools. Open your Google Chrome browser, on menu > click on more tools > developer tools. Alternatively, you can click CTRL + Shift + I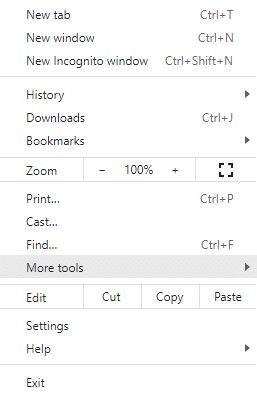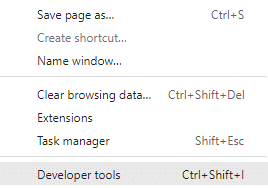 Step 2: Open Omegle, connect to the other user through a chat, then request a video call. Start an interesting conversation that will make them want to video call with you.
For example, "Hey, I have these new sneakers. Would you like to see them? ".
Step 3: Once the connection is established, your computer will send the protocols and IP address of the user. When you click the "developer tools", you will see the console. In the console window, paste this code;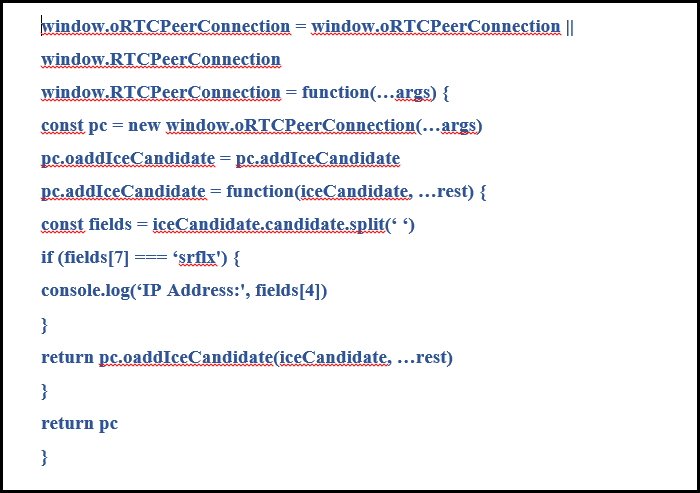 Step 4: Once you run the code, it will show you the IP address and location of the other user. This will help you know who you are dealing with.
---
3. Use An IP Grabber
The other method is to use an IP grabber like Grabify or IP Logger to check someone's IP address. This is one of the simplest methods that you can use to get someone's IP address. The two websites work similarly the same.
Step 1: First, find a link that your target user will be willing to click. If the stranger seems to like certain games or sneakers, find a suitable link like that. You will then customize it on the Grabify website.
Step 2: Open the Grabify website, paste the link in the search bar, then click "Create URL".  Remember to agree to the terms, and you will be redirected to another page.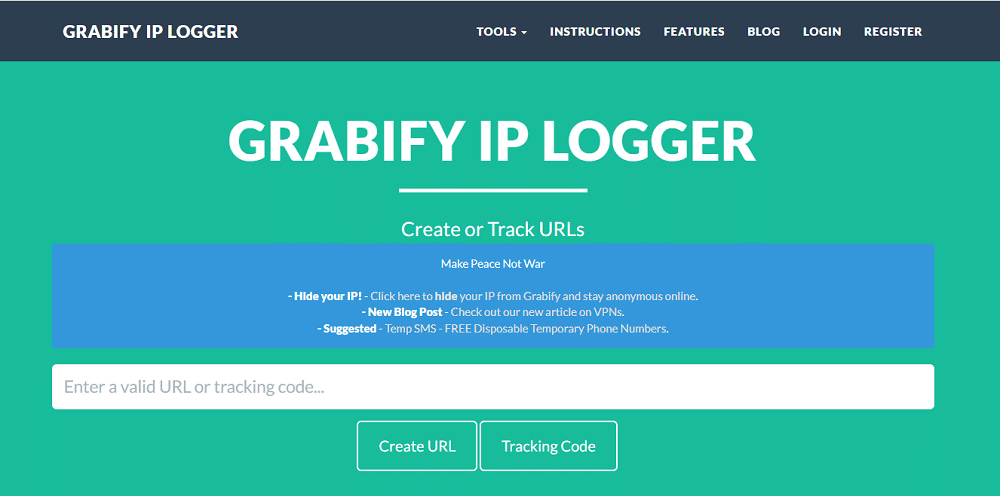 Step 3: You will need to copy the "New URL" generated. If you don't like its display, you can click on "change domain/make a custom link" to change the link's domain. Also, remember to copy the access link; that's what you will use to open the results page.

Step 4: Copy the "New URL" and send it to the other person in the form of an Omegle chat. When they click, you will see their IP Address on the results part.

Step 5: You can then use Whatismyipaddress to check the person's location.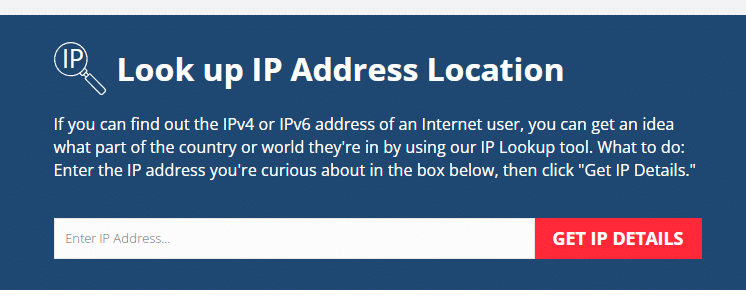 ---
4. Use The Command Prompt
Another way is to use the command prompt to find someone's IP address on Omegle. It allows you to enter different commands that can assist you in getting certain computer data, devices being used, and IP addresses.
Step 1: First, close all apps or programs currently running on your PC.
Step 2: Open the run command by pressing the Windows + R button. Write CMD on the run dialog box.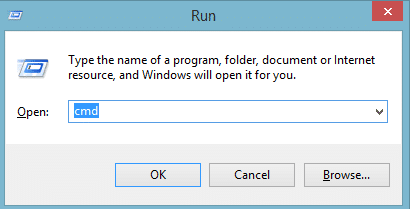 Step 3: Open the Omegle social media network, and start chatting or video calling the person.
Step 4: On the command prompt dialog box, type netstat-an. It will start checking all active programs and capture their IP addresses. Check on the established part; that's where you will get the stranger's IP address.

Step 5: Take the IP address and use the IP tracker to check their specific location or region.
---
5. Use Wireshark
You can also use the Wireshark software to get the IP address of a user. It is a protocol analyzer that you can use to see what's inside the network in a detailed way.
Step 1: First, download the Wireshark software on its official website.
Step 2: Download and install the right Wireshark app for your system. Follow all the steps needed till you are done with the installation. One crucial part is to pick the right network device and double-click it.
Step 3: Once you choose a network device, the computer will receive many packages. Hence, on the search bar, type in UDP. This will reduce the number of packages.
Step 4: Open the Omegle social media network, and start a chat or video call with the respective stranger. A video chat is the most effective.
Step 5: Go back to your Wireshark window, and you will see that some packets go from one IP address to the other. If you already know your device's IP address, you will see the one going to yours. That's the stranger's IP address.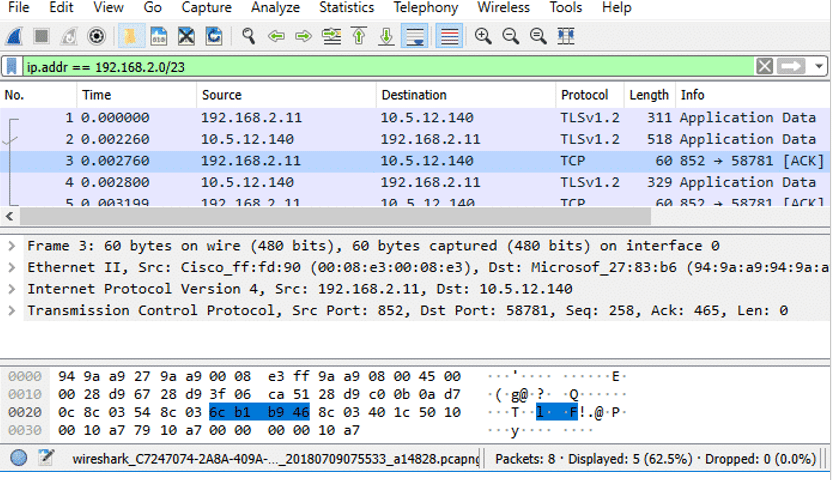 Step 6: Once you have captured the right IP address, use Open tracker to check the specific location of the user. Just paste the IP address there, and you will get your answer.

The process is a bit complex, but if you follow the steps, you will get the stranger's IP address.
---
FAQ – Frequently Asked Questions
Q. How can I stop IP tracking on Omegle
There are various ways that you can use to prevent IP tracking on Omegle. You can either use a VPN or proxy. There are specialized ones; hence, try to find one that will be effective for use on Omegle. Hackers are everywhere, and you need to be careful.
Q. Does Omegle track the IP addresses of users?
No, Omegle doesn't track any user's IP addresses. They also don't leak the IP addresses. You can only get the IP address if you use these methods.
Q. Can hackers get your IP address from Omegle
Yes, hackers can get your IP address from Omegle. They can use any malicious methods to get it and lead to DDoS attacks. That's why you need to be careful when using the internet. Just use the right VPN or proxy to be safer.
---
Gain More Friends On Omegle Safely
These are some of the best methods that you can use to find someone's IP address on Omegle. Therefore, with the right VPN and proxy, you can make new friends through Omegle. Always be careful about disclosing any sensitive information to strangers. The internet is a global village, and you wouldn't know who you are talking to. Just be careful and befriend only people you are sure about.