By default, your active status will be enabled on Instagram, and there will be absolutely no notifications or warnings in the app. This can be very annoying and people will end up sending you new messages just because you are online. Fortunately, turning it off is actually easy, as you can see in the guide below!
Instagram is a popular social media network that allows people to interact easily, promote their businesses, share media, make voice calls, comment on posts, and much more.
Instagram is one of the most popular social media networks. It allows users to communicate, post media (reel, images, videos), share stories, comment on posts, and reply to messages.
Instagram is one of the platforms that has led to the growth of Influencer marketing. It has led to the birth of many influencers and new business concepts.
Instagram is the perfect place to interact with different people by sending DMs – Direct Messages. You can also like messages, send photos, and unsend messages.
It is the perfect platform for utmost communication. Here are some ways in which you can appear offline on Instagram:
---
1. Turn Off The Activity Status On The Web or Mobile Browser
When your activity status is on, the people you follow and anyone you message will see when you were last active.
When you are online, a  green button will appear near your profile picture. However, when offline, it won't show anything. However, this is how to change the settings to appear offline on Instagram.
Step 1: Open Instagram on your web browser.
Step 2: Click on your profile picture on the top right. In the menu list,  select the "settings"  option.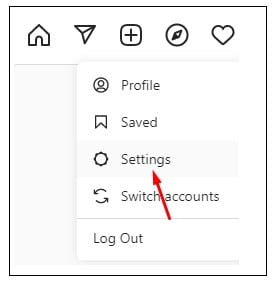 Step 3: Once there, click "Privacy and Security". It will redirect you to another page.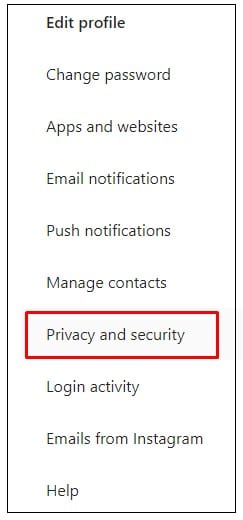 Step 4: On the next page, under "Activity Status," uncheck the option to "Show activity status".
NB/ People won't be able to see when you were last active or online. Likewise, you won't be able to see other people's active status.
Changing the activity status can prevent people from texting you when you don't want. It will be hard for people to track when you were last online.
---
2. Turn The Activity Status On Or Off In Instagram App
If you are using the Instagram mobile app, this is how you can turn the activity status on or off.
Step 1: Open the Instagram app.
Step 2: Click on your profile's icon. On the next page, click on the three horizontal lines at the top.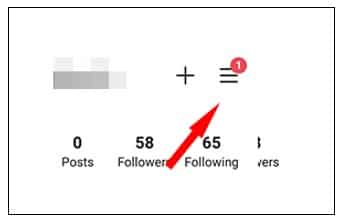 Step 3: Click on settings on the bottom right. On the settings menu list, click on the privacy option.
Step 4: Next, click on "Activity Status"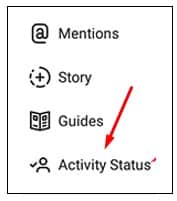 Step 5: Toggle the activity status off.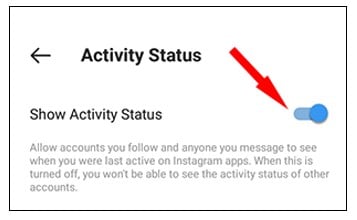 That's how you can change your active status on the Instagram app.
---
Interact With People Systematically
By making your activity status off, it limits, how often people can interact with you. Therefore, you won't have to worry about your friends sending private messages to you just when your activity status turns online. You can tame your Instagram usage and use the extra time to do something more viable.
Also, you have the option to block people if you feel they are too much in your space. Making your profile appear offline makes it easier to interact with people systematically without feeling rushed to reply immediately.
Also, as a business, you will control when you reply to customers' DMs at the right hours.