If you are used to playing games on Nintendo Switch, you might have come across the error code 2124-5210 while sharing or receiving games like Minecraft or Pokemon. If and when you see this error code, all it means is that the Nintendo Switch or the particular game you are playing hasn't established a proper communication channel with the gaming server. In this post, we will discuss how to fix Switch Error Code 2124 – 5210. Read on to find out….
---
Whenever the Nintendo Switch of the game you are playing fails to establish a stable connection with the gaming server, you will be greeted with the Switch error code 2124 – 5210. Most gamers have reported seeing this error alert when sharing or receiving game files. In this article, we will discuss some of the common causes and solutions for the Switch error code 2124 – 5210.
Common Causes of the Switch Error Code 2124-5210
A number of factors have been linked to the error code 2124 – 5210 on Switch. Some of these are discussed below:
i. Nintendo Servers' Outage
The Nintendo servers may go down from time to time, which will cause this error code to be displayed on the screen of your Nintendo Switch. When this happens, you need not worry about it as it will be resolved soon by the company itself. All you can do is play the waiting game and hope they fix it soon enough.
ii. Communication Glitch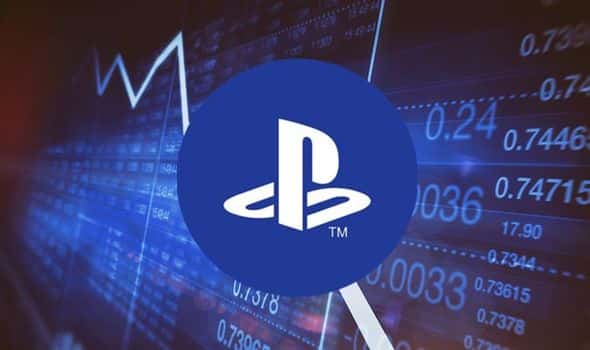 This could be another reason for displaying this error code on your screen. The communication glitch between your console and server might cause this issue with your device. This could also be resolved quickly by restarting your device and reconnecting it again with the internet after some time has passed since the last time you connected it with an active internet connection.
iii. Corrupt Firmware of the Nintendo Switch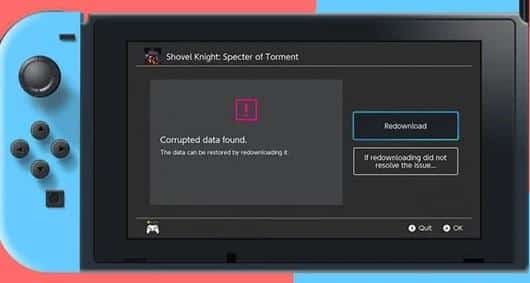 Corrupt firmware can occur after updating your console or installing new games and connecting multiple devices to it at once via USB ports. It can lead to corrupt files, which may cause Switch error code 2124 – 5210 while connecting to the internet or playing games such as Fortnite Battle Royale!
iv. ISP Restrictions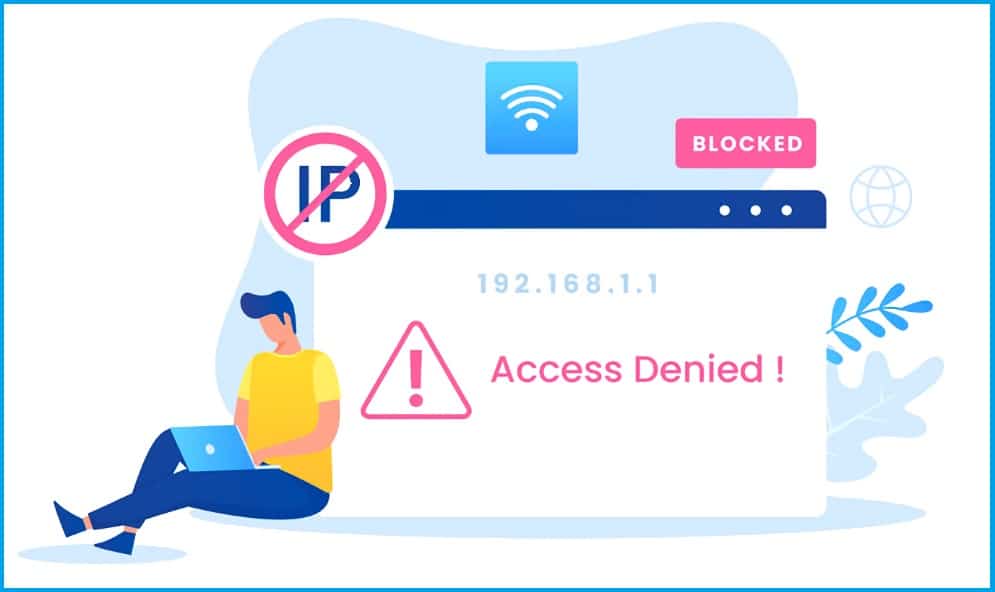 If you get this error message, your ISP may have blocked your access to some gaming sites via Nintendo Switch. The blockade could be for security reasons or some other reasons best known to them. Is this a unique case? Can you route your connection via a proxy or VPN?
---
Now that we have covered some common causes of this error code let's check how to fix it. Below are some of the options you may consider to resolve this error:
1. Restart your Nintendo Switch and Router
If your Nintendo Switch connects to your router via an Ethernet cable, you first need to restart the router and the console. A temporary communication glitch between the Switch and its servers may cause the error message. If you've been using the system for a while with no problems, maybe all you need to do to get the error fixed is restart both the router and Switch. Here is how to do it:
Step 1: Press and hold the power button of the Nintendo Console.
Step 2: When the console has Turned Off, unplug it from the power socket for about 5 Minutes.
Step 3: Plug it back in and wait for it to boot up completely. Once this happens, Turn on Your TV and set it to display video from HDMI 2 or 3 (depending on which port you have used).
Step 4: You can then connect your Switch controller or Joy-Con Controllers to USB ports 1 and 2 of your Switch Console if they are not connected already.
---
2. Forget and then re-connect Wi-Fito to the Nintendo Switch
If you're having trouble connecting to the internet over Wi-Fi or cannot connect at all, try forgetting and then reconnecting afresh. This will disconnect you from the internet, but it'll reset some of your network settings and hopefully fix any issues when you reconnect. There is a chance that your Nintendo Switch is not connected to the internet. Follow these steps to get it done:
Step 1: Open the Switch's System Settings and tap the Internet tab
Step 2: Open Internet Settings and select Wi-Fi or Ethernet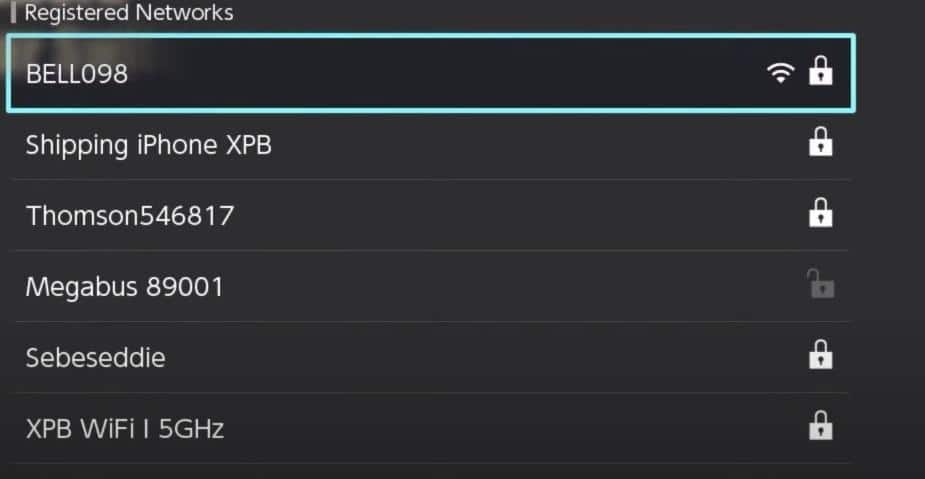 Step 3: Click Delete Settings to delete the connection
Step 4: Confirm to Delete the connection settings and restart the console with the networking equipment.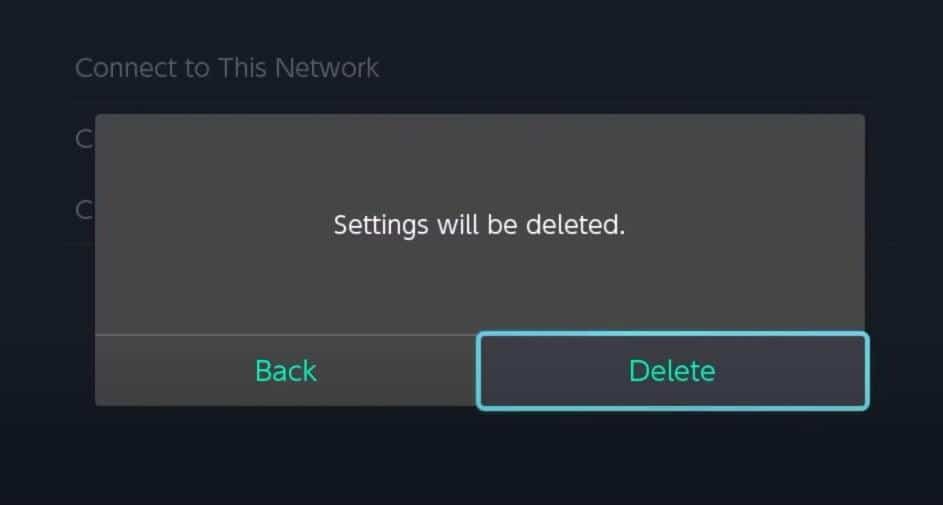 Step 5: Upon restart, add back the Wi-Fi link to your Switch
Step 6: Check if the error gets cleared by connecting the Switch to another Network.
---
3. Change the DNS of the Nintendo Switch
If you have a Nintendo Switch and try to connect to the internet, you may have come across Error Code 2124 – 5210. This error is because your Internet Service Provider (ISP) is blocking certain ports on their end of things. The best way to fix this issue is by changing the DNS settings on your device.
You may encounter the error code if the DNS of the network is not translating Nintendo servers' addresses because of the failure of the connection between the servers and the Switch. To resolve this problem, you need to change your DNS settings on your console. To do so, follow these steps:
Step 1: Open the System Settings of your Switch and steer to its Internet tab.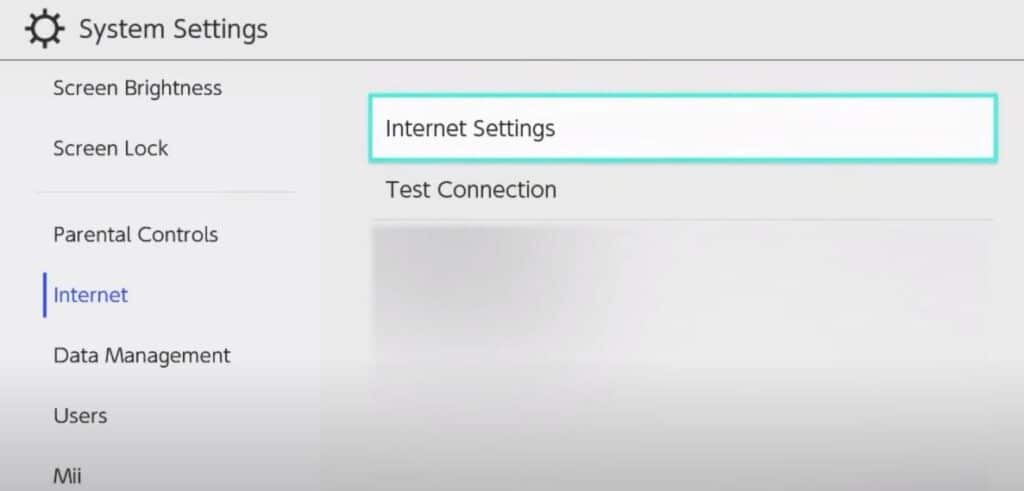 Step 2: Select "Internet Settings" from there and choose "Change Settings."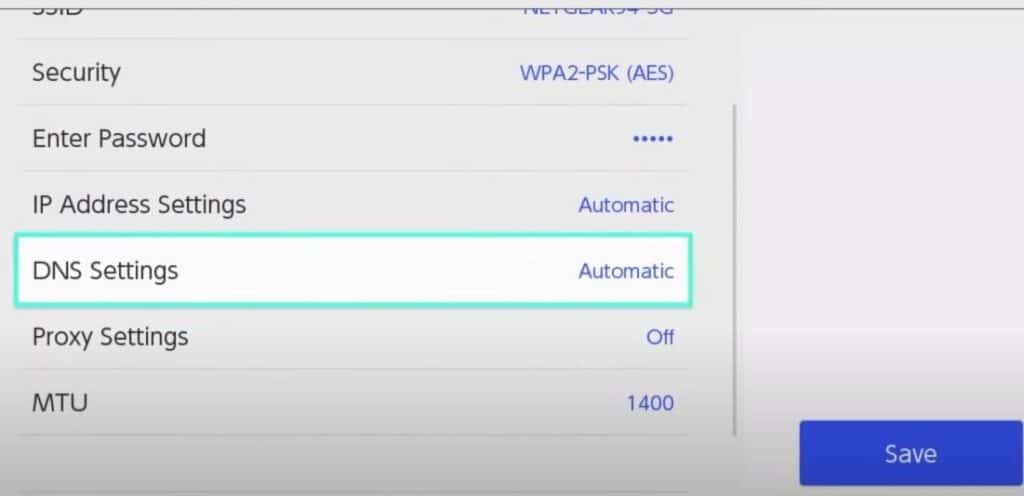 Step 3: Select Change Settings and click on Manual.

Step 4: Select a new DNS server from those provided by your Internet provider or use Google Public DNS or OpenDNS.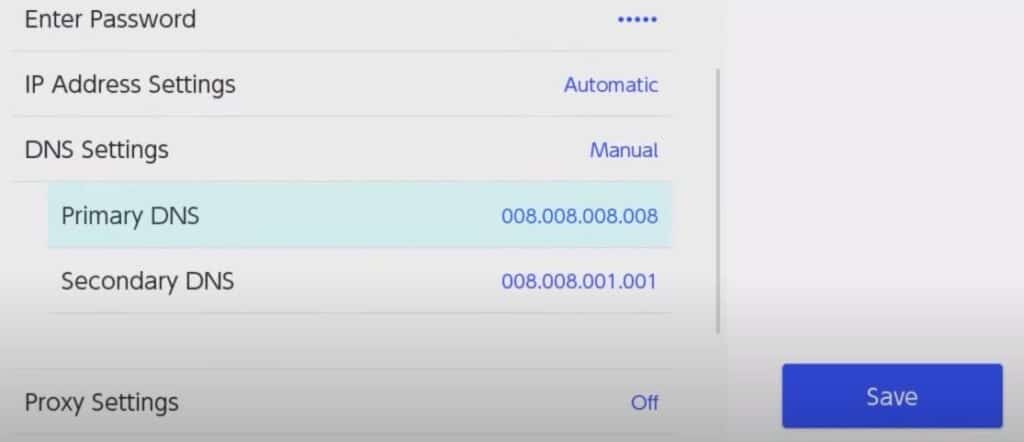 Step 5: Confirm if the Switch's Error code 2124-5210 is resolved.
---
4. Reset the Nintendo Switch to Factory Defaults
If the firmware of the Nintendo Switch is corrupt, it can cause problems with the console. Resetting it to factory defaults will restore the console to its original state. Remember restoring factory settings will wipe out most of the data stored in your Switch console. Consider backing up what's important before proceeding. Follow these steps to factory reset your Nintendo Switch:
Step 1: Power off the Switch and remove its SD card.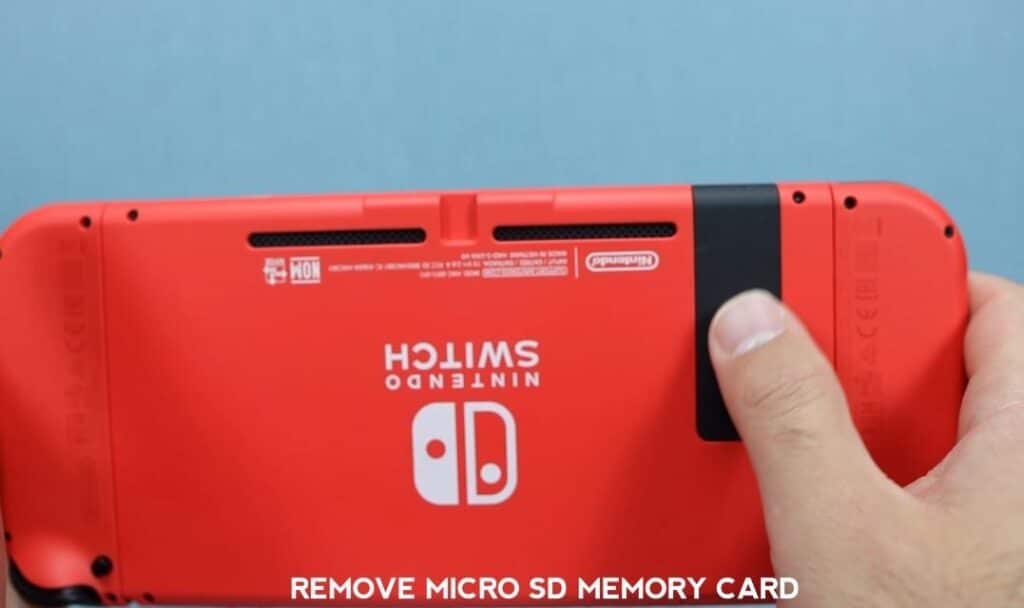 Step 2: Go to System Settings of the Nintendo Console and navigate to the System tab.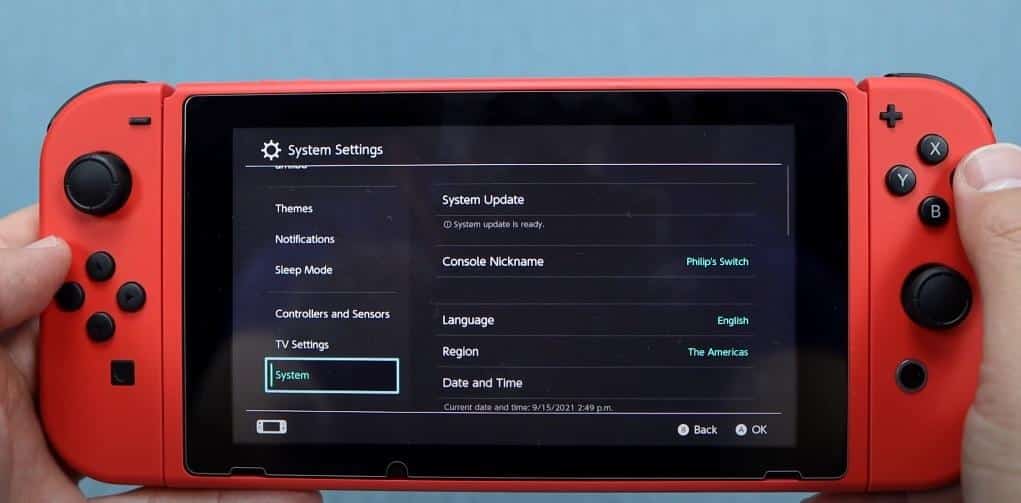 Step 3: Click Formatting Options and enter your Parental Control PIN if prompted.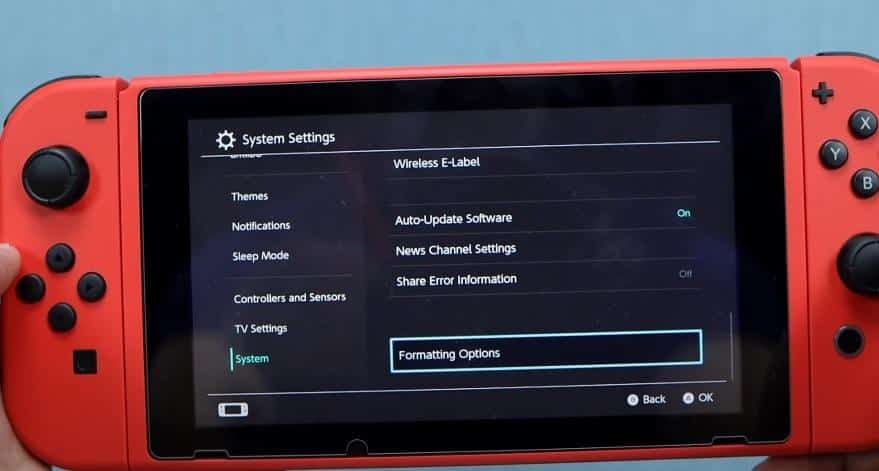 Step 4: Click Initialize Console and then tap on Next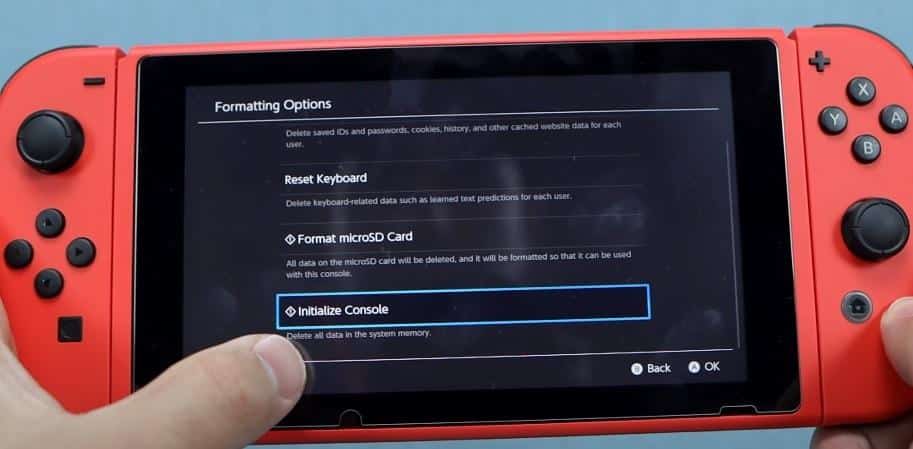 Step 5: Choose Restore Factory Settings and wait till the reset process completes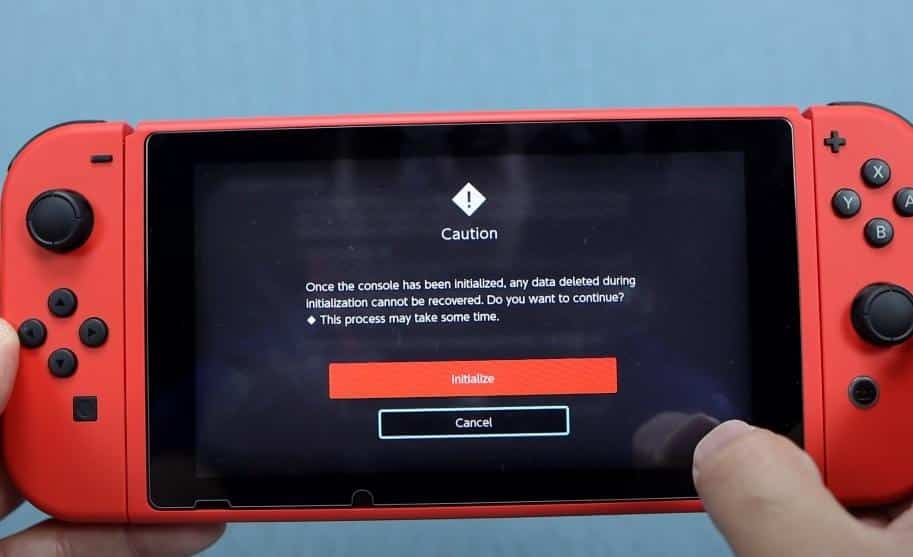 Step 6: When the reset is done, you must set up your Nintendo Switch afresh. When you are done, check to see if the error code 2124 – 5210 alert has been fixed.
---
5. Check The Server Status Of the Nintendo
If all the other methods don't work, you can check the status of the Nintendo services. The error code 2124-5210 can make it hard for you to play any online games. 

Step 1: First, check whether there are any issues with Nintendo's gaming-related servers. You can check their official website to see if there are any issues at the moment. They often update whenever there is a crisis to let users be on the know-how. 
Step 2: Check the Online Service status to see whether any announcement has been made.
Step 3: If none, proceed on to check the maintenance information and schedule. This can give you an overview of whether the issue you are experiencing is caused by a scheduled maintenance. 
The console to Nintendo's services can affect your gaming experience. Therefore, always check for server issues.
---
6. Switch To A Better Wi-Fi Network
Your internet connection may also lead to the occurrence of an error that prevents you from playing your favorite games on Nintendo. Once you notice there is an issue, proceed on to do this: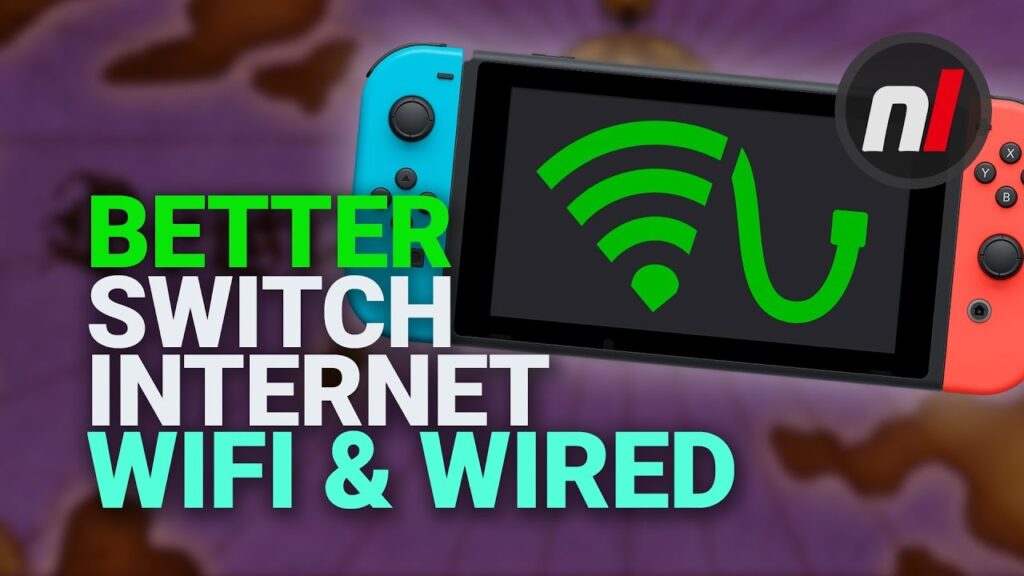 Step 1: If your router supports 5G, please set it to 5G. Switching to a different bandwidth can help solve the issue for a faster network speed. 
Step 2: If it still doesn't work, check whether your internet service provider has sent a notification of internet interruptions or slow speed to diagnose the problem upfront. If so, look for an alternative. 
Step 3: Additionally, disconnect all other Wi-Fi-connected devices to ensure your device is the only one using the internet. 
This can help to solve the issue so that you can resume back to gaming. 
---
Bottom Line
If you have a Nintendo Switch gaming console, you have likely come across the error code 2124-5210. Fortunately, if you use the methods outlined in this post, you can fix this error in a few easy steps. If none of the solutions work for you, then the gaming server may be overwhelmed with requests.
If that's the case, you might have to try the operation later. And as a last resort, you might consider uninstalling and then reinstalling the offending game on the console and check if that fixes the error. That being said, we wrap up this post. I hope you found it very helpful.