How much time do you spend watching TikTok videos every day? You can monitor your TikTok watch history from the app or through a third-party app like My Phone Time. TikTok is such an enticing platform, and you might end up spending a considerable amount of time on it. Have you kept track of how many TikTok videos you have watched so far? Well, there are ways in which you can keep track of your watched videos.
Keeping track of the time duration you have used in watching TikTok videos can help you change and use the time to do other tasks. Whether you are a content creator or just a spectator, tracking your watching hours is essential.
In this article, we have highlighted how to check how many videos you have watched and time usage.
---
1: Using the TikTok app
Whether you are using an Android or iOS, this is how you can check the number of TikTok videos you have watched so far. Keeping track of your time usage can help you have full control of your life and learn how to balance TikTok watching and other tasks.
Step 1: Open the TikTok app on your device.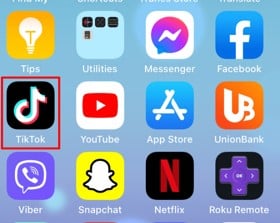 Step 2: At the bottom of the screen, click on the "Profile" icon.

Step 3: On the next screen, click on the three vertical lines. Locate and select the "watch history" option.

Step 4: In most cases, the option is available. It will allow you to see a history of all watched TikTok videos.
If the option isn't there, you will need to download the TikTok activity file that has your information and links to videos you have watched.
---
2: Download the TikTok Data File to Monitor Time Usage.
If you can't access the watch history option, you will need to take some extra steps to monitor how much time you have spent watching TikTok videos. This method works on both Android and iOS phones.
Step 1: Open the TikTok app.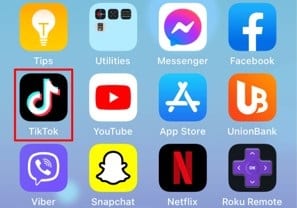 Step 2: Click the Profile icon at the bottom of the app.

Step 3: Proceed to click the three vertical lines at the top right-hand corner.

Step 4: Go to settings and privacy and select "privacy".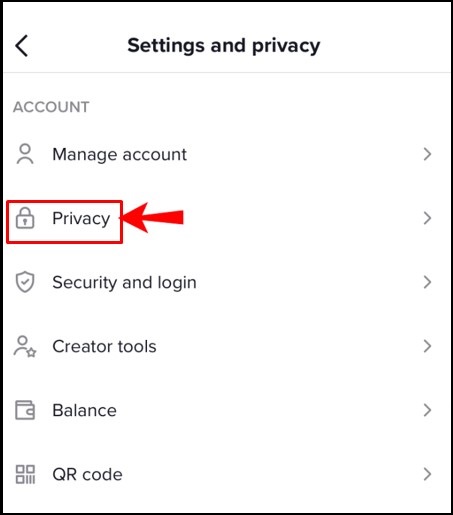 Step 5: Scroll down to "personalization and data". Under the options, choose to download your data which allows you to get a copy of the TikTok data.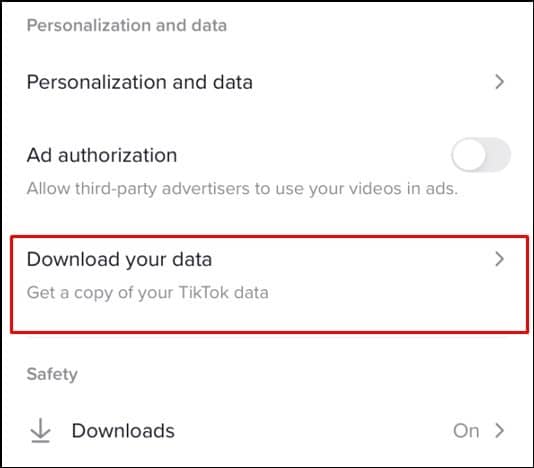 Step 6: Once you click on the option, you will see a list of things that you can download. This includes your profile information, activity, or settings.
Step 7: On the next page, select "request data file".
The process will take up to two days. However, you will get a notification to download the file. The pending status will turn to download. You can now download your Tiktok data file. Remember to download it when you can, since it will only be available for four days before disappearing.
Step 8: The TikTok file will download as a zipped folder. Therefore, you can send it to your computer to extract and view. The most essential document is, "VideoBrowsinghistory.txt". You will get information on all watched videos on your account. You can use the timestamps to calculate the number of hours used watching the TikTok videos.
That's it.
---
How can I Check My Time Usage on TikTok? 
You can use a time statistics mobile app like My Phone Time on Android to check your time usage on TikTok. It doesn't show the videos you have watched, rather, it just shows the time spent. The app helps limit the amount of time you can use the phone.
You can use that time productively to read a book, learn a new language, socialize, or do something else. If you are a TikTok addict, this app is perfect for you.
Ideally, the app provides information on apps you mostly use, blocks apps you don't want to be distracted with, provides your phone usage breakdown, sets a daily goal, provides time usage analytics, and tracks your progress.
Step 1: Download the "My Phone Time" app from PlayStore.

Step 2: Install the App on your device.
Step 3: A prompt will appear requesting the app to check the time spent on your phone. Click on "Give permission".
(It will redirect you to your phone's settings where you need to "allow" the option.)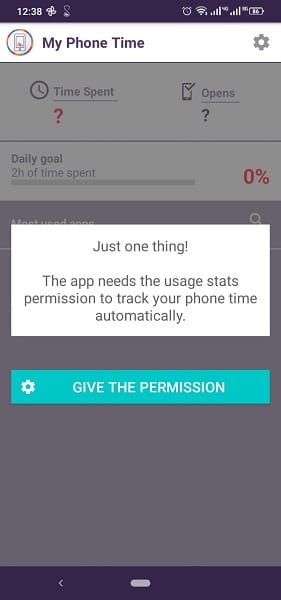 Step 3: Under the "most used apps", you will see the apps you have used on a specific day. Therefore, if you have used TikTok today, it will show the statistics there.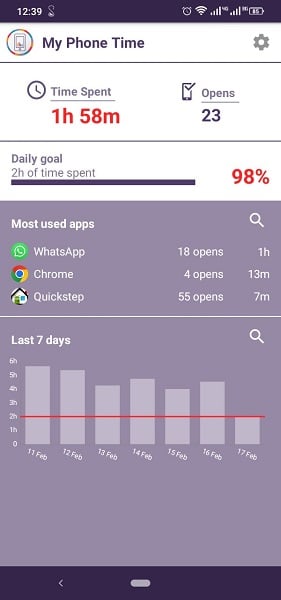 Step 4: You can change the daily goal by simply dragging it.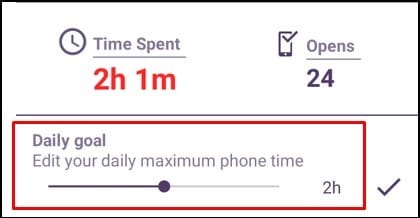 That's how you can know how much time you use on TikTok every single day.
---
Can I Export My Favourite TikTok video?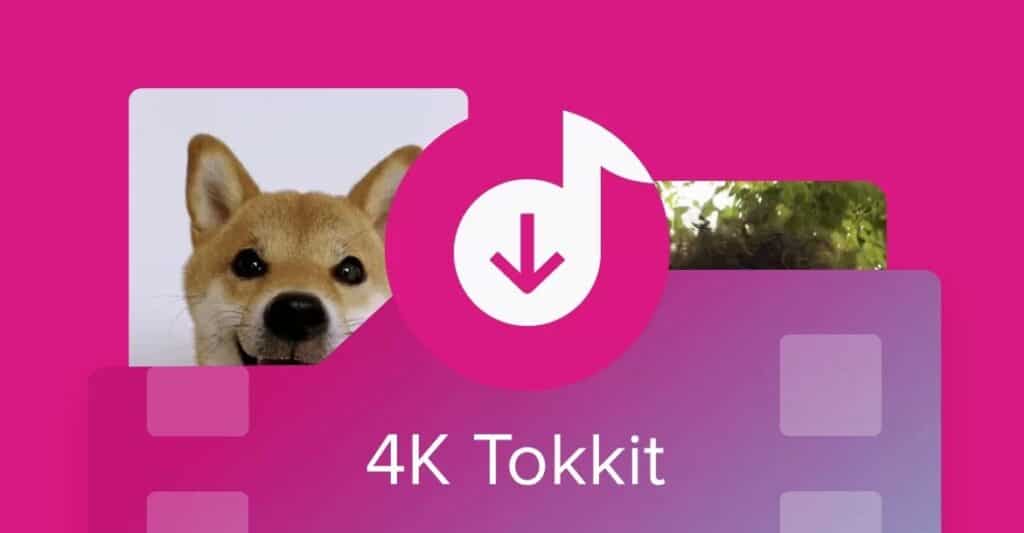 Yes, it is possible to export your favorite TikTok videos using the 4K Tokkit Downloader. TikTok is exciting, and you can't miss finding some interactive videos that you would want to save for later.
Step 1: Download the 4K Tokkit software for your macOS, Windows, or Linux computer.
Step 2: Install the application and launch it.
Step 3: Log in to your TikTok account in the app.
Step 4: Click "Edit" then "Download my liked videos".
All your liked videos are going to start downloading. Be patient until the process ends. You can now enjoy your videos in your comfort.
---
Track your TikTok Usage in Real Time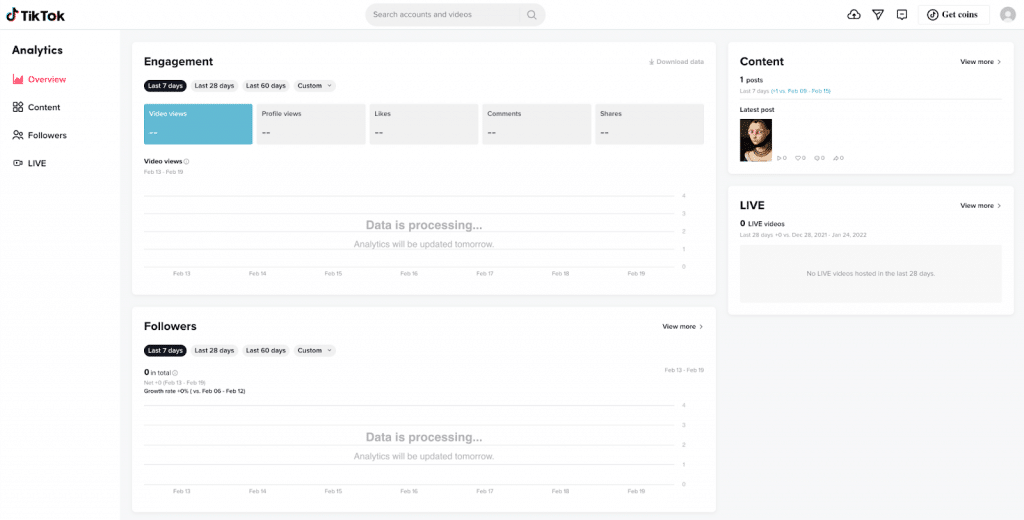 If you are a TikTok addict, checking how long you have spent on the app can help you change. TikTok is amazing and these are the ways that you can use to gauge your watching time, how long you stay on the TikTok app, and how to download your most liked videos.
Therefore. You don't have to worry about how to access your best TikTok videos. Always monitor your TikTok usage to make use of your time to do other important tasks.