Are you looking for a way to spy on someone on Whatsapp messages? Then you are reading the right article. this guide will enable you to read any WhatsApp message easily. Even if the individual has password protection.
WhatsApp is currently one of the most popular messaging apps out there. And for most people, just by reading their WhatsApp messages, you can tell what they are up to. Whether you are a parent trying to keep an eye on your kid, or someone having trust issues in their relationship, you will need this guide. WhatsApp is taunted as an end-to-end encrypted social platform where eave droppers can't access one's messages. but what if I tell you it is possible to spy on someone's messages and see those he or she is chatting with?
In this article, we will show you how you can spy on the WhatsApp messages of someone without them knowing. there are basically two ways you can spy on WhatsApp messages. the first method is by using WhstaApp web. For the second method, you will need to use a social media spying app to get the job done. Both of these methods require you to have physical access to the person's phone at the time of setup. Let's take a look at each method below.
---
1. Using WhatsApp Web
This is one of WhatsApp's most powerful features of WhatsApp. With this feature, you are able to access an account from the web interface using any of the popular browsers. this is quite useful for accessing your account on a computer. You can use this method to spy on someone's WhatsApp messages. All you have to do is request to link a device from the person's WhatsApp, scan the bar code on WhatsApp web, and you are good to go. Below are the specific steps you have to take to get that to work.
Step 1: To launch WhatsApp Web, just click https://web.whatsapp.com/ on its URL in Chrome, Firefox, Opera, Safari, or Edge and scan the QR code on the page with the WhatsApp mobile app from your phone. WhatsApp Web automatically launches in the browser and remains active until you log out on your computer or phone.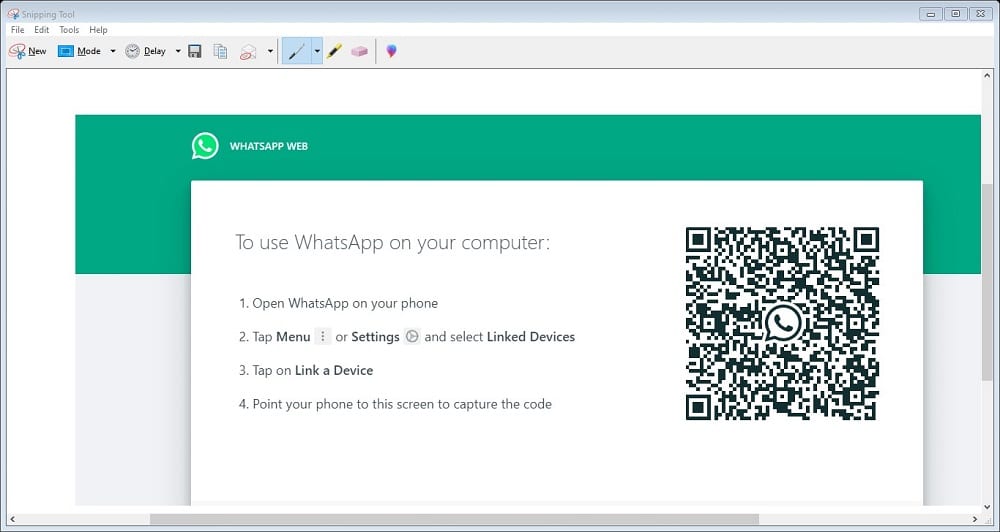 Step 2: Go to the WhatsApp website to link WhatsApp Web with your mobile phone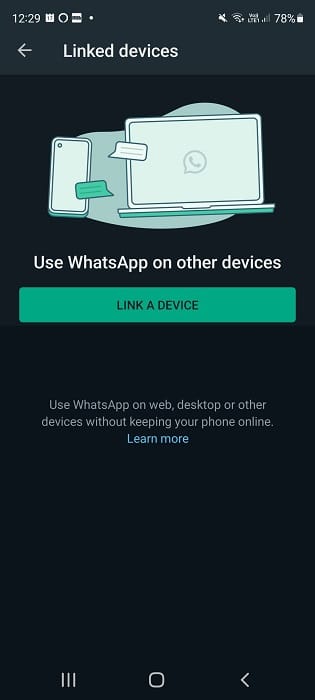 Step 3: Launch WhatsApp on your iPhone or Android mobile phone, for Andriod phone click on the three-dot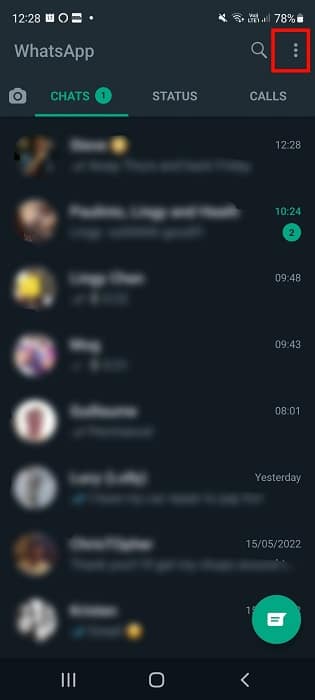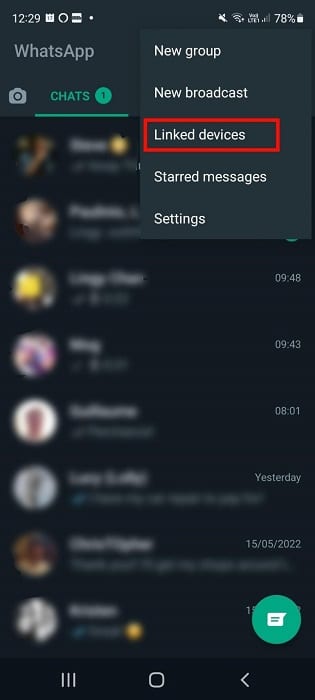 Step 4: Scan the QR code that appears on the site with your phone open to WhatsApp.
Step 5: Choose the Scan QR code and hold your phone camera up to the code to scan and pair.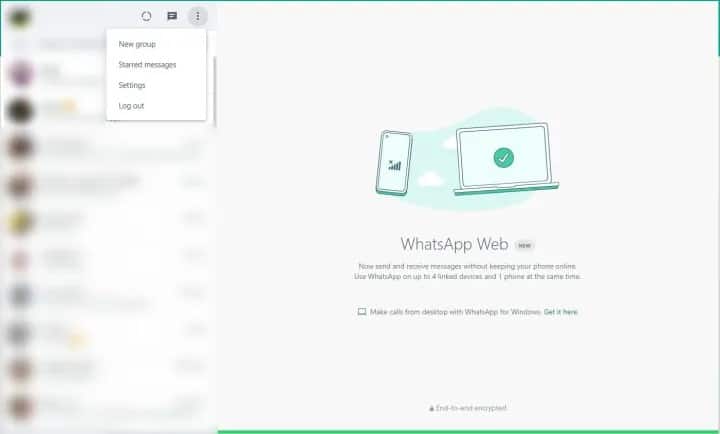 Step 6: After scanning the QR code, the web WhatsApp will begin. The pair will be able to read, download files and even delete messages.
Step 7: Similarly, on the left, you can see the chart of the target by clicking a contact to open the chat. and the target message history if it was saved it. On the top left of the Web page, three icons are available: Status, New chat, and Menu. which offers a list of nested options.
The Status option reveals all statuses posted by your contacts. You can also have the ability to respond from the reply area at the bottom of the pane. You can Click New chat opens the contacts list on the left side of the page. From here, you can create a new group or begin a conversation. The three-dot drop-down menu lets you create a new group and change information in your target profile. You can search archived chats, and view starred messages. Furthermore, you can change settings like notifications and chat wallpaper.
---
2. Using Social Media Spying Tool
The WhatsApp Web method above works perfectly. However, there is a catch — a user can tell when another device is accessing its messages via WhatsApp Web. Savvy users regularly check their linked devices section to make sure they are not being spied on. A fix to this is using parental spying tools for social media. These tools have been made to spy on the activities of someone on social media. There are a good number of such tools in the market, with each of the tools having its pros and cons. We will take a look at the top 3 options for spying on WhatsApp messages.
1. UMobix — Overall Best WhatsApp Spy Tool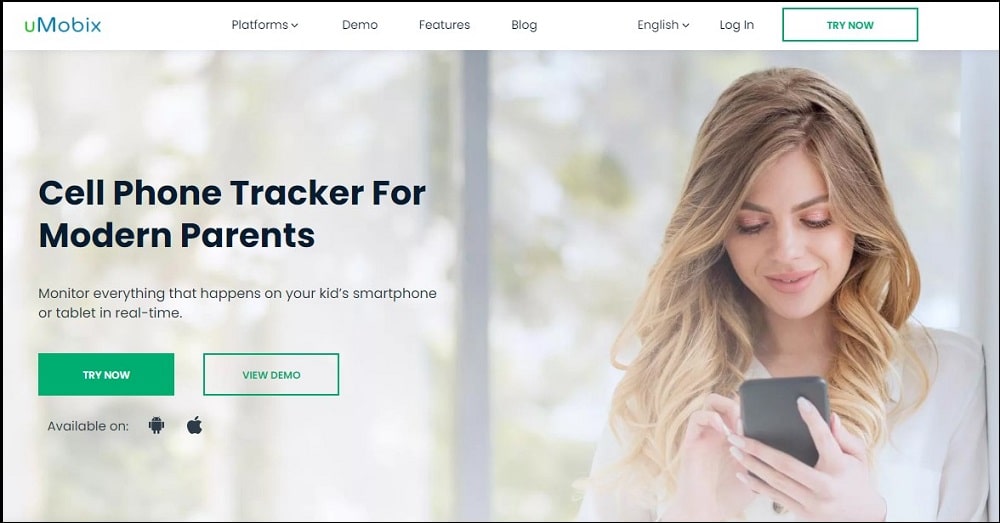 Unobix pride itself as a cellphone tracker for the modern parent. Meaning you can see what your kid is doing on their phone without them knowing. Another cool thing about the app it supports both IOS and Android. The App offers many features. But I will primarily focus on the WhatsApp monitoring feature. With features like a keylogger, GPS tracking, and detailed call logs, uMobix has managed to distinguish itself from other monitoring apps. With UMobix, you can even view screenshots taken and exchanged in chats. This feature is not available with web WhatsApp.
Interestingly, you can retrieve deleted messages with this app as the data collected is stored in  iCloud, as in the case of their iOS app. Furthermore, the user interface is easy to navigate and user-friendly. For you to use UMobix, you need to have an UMobix account. Choose your subscription plan. Complete the purchase and receive the email with your login & password. Then log in to start using the service.
2. Cocospy — Cheap Parental Spying App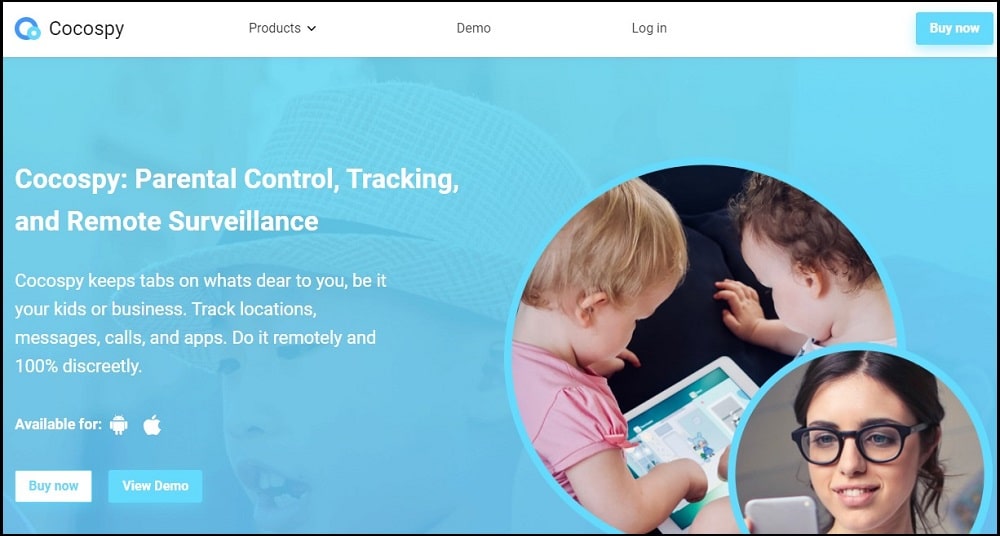 Cocospy is a top-rated, trusted, cutting-edge parental control and monitoring solution. That lets you monitor the location, texts, calls, etc., of your kids easily. Cocospy lets you see what's happening on a target iOS or Android device. It can easily run on Android and iOS smartphones and tablets. With Cocospy, you do whatsapp surveillance remotely without being detected. The app allows you to read whatsapp messages without you needing to jailbreak or root the target device. However, you need to know that WhatsApp spying is only available on the premium package of this app.
As in the case of UMobix, CocoSpy also does have a simple-to-use User Interface with an intuitive user experience. As in the case of UMobix also, messages are stored in the cloud. This makes it possible for you to access deleted messages. It does come with a geofence alert feature. This is used for setting geographical boundaries so that, outside of it, you get an alert. this feature is perfect for making sure your kids are not in the wrong location.
3. Spylix — Best for Keyword-Based Monitoring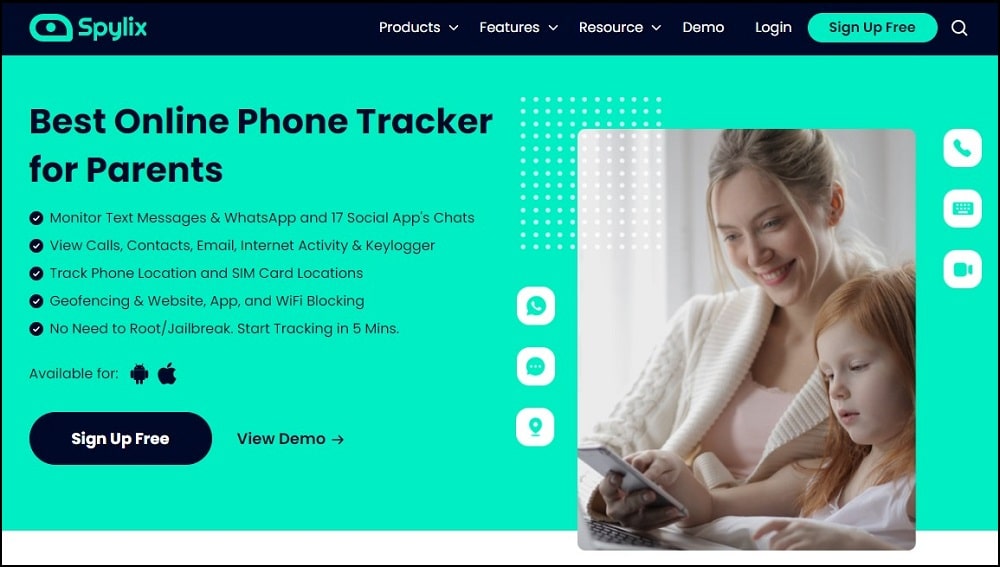 Spylix is one of the best parental control solution providers in the digital world. The product offered by the company is software for monitoring mobile phones. The features of the product include a keylogger, real-time call tracking & monitoring, social media monitoring, real-time location, photo, and video monitoring, application blocking, etc. Like other parental control apps, it can view all sent & received privately. In addition, even group messages and spy on WhatsApp messages, among others.
Another feature that sets Spylix apart from the other two apps is the ability to monitor keywords. It works by allowing you to provide a set of keywords that the Keywords Alerts tool will track. You get Email Notifications When the Specified Keyword is used on the target phone. For example, you know when your kid uses curse words. In addition, when your employee is attempting to send confidential information. This tool goes a step further by allowing you to see the full context in which the keyword was used. Its price is $39.99 monthly for both android and IOS. Compared to other apps, its pricing is high.
---
FAQs
Q. Is WhatsApp Spying Illegal?
Yes, WhatsApp spying is not only ethically wrong, but you will also get yourself into legal trouble. Invading the privacy of someone is punishable by law and, as such, no matter how you see it. Whether you want to spy on an employee or a partner, they should know and give their consent. Without their consent, you will be doing something illegal. For your kids, you can go ahead as you won't most likely get into trouble trying to safeguard your kids.
Q. Can One Spy on WhatsApp Messages Remotely?
The two methods described above require you to have access to the phone to set up the process. What if you want to spy on someone you do not have physical access to their phone? This can be really difficult to achieve on a technical level. There are definitely methods you can use to achieve this, but that is beyond the scope of this article. For the most part, just know that you can only spy on a WhatsApp account you have access to the phone. Without physical access, just forget about spying on such accounts.
---
Conclusion
Spying on one's WhatsApp messages can reveal much about the person and what he/she is up to. While doing this can be easy if you have access to the phone of that person, it is important you know the legal implication of doing so. You should seek permission if you care about the legal implication, except in the case of spying on your kids.