When creators want to get followers on Onlyfans, they need to authenticate their accounts first. This makes it easier to get revenue from subscriptions, tips, and messages. If you follow the right procedure your account will be approved. However, if not you might need to edit your account and resend it again.
Are you new to Onlyfans and wondering how you can get your account to be verified? Well, there are some simple verification steps that you will need to take for Onlyfans account approval. You will need to verify your email and provide: an ID document image, personal information, header image, avatar, and bank details.
---
1. Onlyfans Mailbox Verification
Just like when signing up for any new account, you will also need to verify your email on Onlyfans.
Once you sign up through email, the next step will be verifying your email account. A confirmation link will be sent automatically to your email address.
Therefore, ensure you access your email immediately and click the verification link which will redirect you to another page.
If the email doesn't appear within 2 minutes, you can click the "verify email" button in your Onlyfans account to go to email settings and change the email address or resend the Onlyfans email confirmation link.
Once verified, you will be done with the first step.
---
2. Onlyfans Personal Data Verification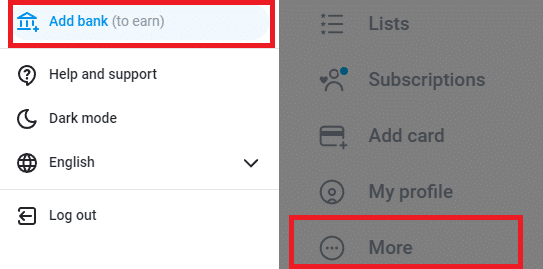 Proceed on to click "More" on the left menu bar, and then select "Add bank". Your bank details are crucial when it comes to creating an Onlyfans account to set your subscription rate.
However, before proceeding on, you will need to add an avatar, header image, and bio. A simple bio will do for a start, therefore, don't overthink it.
Choose a decent header and avatar image which doesn't simply have any kind of nudity. Make the photos enticing and appealing.
Once done with that, select your country of residence and be careful about it since you can't change it later. If you use fake information it can lead to your account being rejected.
Therefore, strive to only provide true information. Also, ensure you are above 18 years when creating the account as you will need to provide an ID.
---
3. Onlyfans Authentication
Onlyfans love people being genuine about their identity. Therefore, the next step will be your ID verification. This is one of the most sensitive verification steps if you plan to be a faceless creator.
However, don't be worried, the data is not visible to anyone else but you, plus the company secures the data so well. Additionally, you will need a mobile device with a camera or a laptop with a clear camera. You can opt to scan a code or receive a link through SMS.
Step : For your ID, you can verify your identity using a passport, identification card, or driving license. You will need to take the front and back of the documents. The text should be visible and easy to read.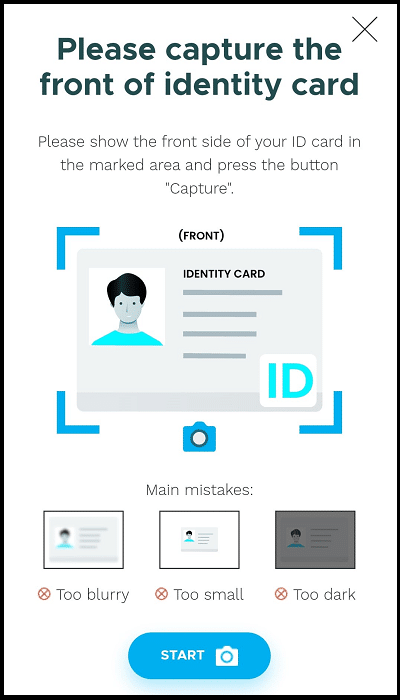 There are some restrictions when it comes to the uploaded image:
It shouldn't be edited, cropped, resized, or in any color.
It shouldn't be a photo of a photo
It shouldn't be blurry, small, or dark.
Should have all corners visible.
Should not be covered, censored, or redacted.
Be in. JPG or PNG
Be smaller than 7 MB.
Step 2: Next, proceed to take a simple selfie. Follow the on-screen instructions to capture your face well. Once you position your face inside the frame, the app will detect it.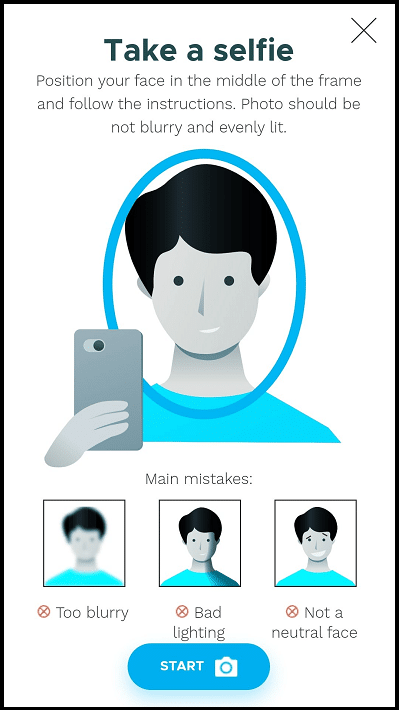 Once the page has finished loading, your application will be submitted for review, and you can return to your account page to add any other crucial information. Verification takes about 24–72 hours to know whether your account has been verified.
---
4. Wait for Approval Result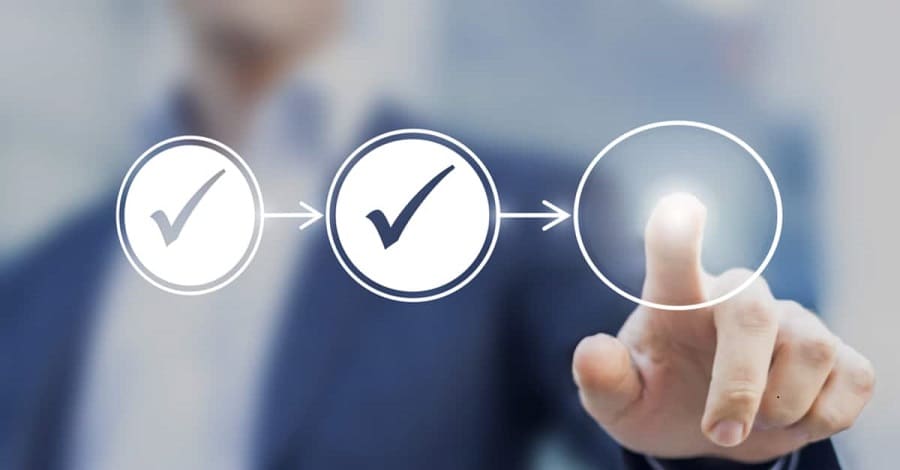 You will get an email notifying you whether your Onlyfans account has been approved within 24- 72 hours. If successfully verified proceed to set up your Onlyfans account. If the account gets rejected, you will get information and how to fix them.
You can re-edit the account and try to resubmit again, but you will need to wait for 24–72 hours to know your fate. Therefore, edit the account well. Now proceed to add your bank information.
---
5. Onlyfans Bank Card Verification
You can't add any bank card information before your account gets verified. Once your account gets approved, proceed on to add other information like the bank account you would want to link to Onlyfans for payouts.
Therefore, click "More" on the left menu bar and click add bank. Enter information about your legal name like the ones on your ID, address, city, Postcode, date of birth (you need to be over 18), and any other crucial fields.
Proceed on to choose a withdrawal method depending on the country and the payout methods. That's it. You can start creating content and earning from Onlyfans based on tips, subscriptions, private messages, and other methods.
---
Why did Onlyfans Fail to Verify My Account?
If your account got rejected, there might be some reasons why it happened so:
1. Blurry document photos
The ID verification photos are crucial. Therefore, if you submit blurry ones, they can lead to your account being rejected. Therefore, consider using a high-quality phone camera to take a photo of the documents to ensure that all the text is readable.
Rarely will Onlyfans allow you to proceed with a blurry selfie? Therefore, work on providing a clear ID verification document.
2. Expired Identification documents
Onlyfans allows you to use your government-issued ID, passport, or driving license. However, ensure that the document is not expiring any time soon. This is mostly for the passport and the driving license. If it is, your account will be rejected.
Ideally, at times your account may be rejected, and you will be required to provide a secondary form of ID. This may be caused by the language used in the ID or an unusual document.
Also, you will need to send a pic of the front and back of your ID. If it is just one side, the account may not be verified.
3. Inaccurate information
When creating an Onlyfans account, make sure you are keen to prevent any grammatical errors or typos. Also, ensure there are no fields you leave blank. They play a role in ensuring the success of your account approval.
Also, an issue may occur if the verification name doesn't match the legal name on your ID.
In some cases, you might need to share links to your social media account such as Twitter. This helps them verify your online presence. You can unlink it once the verification process is over.
5. Written about escort services
If you want your account to be approved, it is advisable not to write anything related to escort services or any kind of meetup. Onlyfans discourage that. Therefore, try not to include that in your profile.
6. Third-party payment processors on your profile
The Obnlyfans approval team is quite keen when it comes to verification. Therefore, try not to include any information about any third-party payment modes in your bio.
The Onlyfans team takes a 20% cut, therefore, this will be seen as bypassing. Therefore, remove such information and resubmit the application.
7. Incorrect file format
If you don't adhere to the requirements of JPG or PNG image formats, you may end up getting your account disapproved. The photo also needs to be smaller than 7 MB. Therefore, just edit your phone camera settings and resend.
8. Application for two more creators
In case you will be using the account with other creators, there are extra steps you will need to take. All the creators will need to get approved on Onlyfans and sign a release form. Therefore, that can also alter whether your account gets approved.
---
FAQs
Q. How long does it take to verify?
It takes 24hrs to 72 hours for your account to be verified. The account will either be approved or rejected.
Q. What is the age limit of Onlyfans?
The age limit for creating Onlyfans accounts is 18 years old.
Q. What is the cost of Onlyfans?
Joining Onlyfans is easy. However, with each payment, Onlyfans takes a 20% cut from it. The minimum amount you can charge in Onlyfans per month is $4.99 and the maximum is $49.99.
The minimum you can charge for a private message is $3.00 and the minimum for a tip request is $5.00
---
Conclusion
Onlyfans is a great platform for creators to earn. However, you need to provide valuable content that people will be willing to watch and even subscribe to.
Also, ensure that you are real and provide the content timely to keep your audience engaged. You can also use platforms like Reddit to promote your Onlyfans account anonymously. You can decide to be a faceless content creator if you wouldn't want your family and friends to know that you are on Onlyfans.