Outdoor live broadcasts may be a good idea. However, can your 3G mobile phone network speed support live streaming on Twitch? Some factors can lead to its success or failure.
Twitch is a great platform for live streaming and watching live streams of different content. At first, Twitch was being used for gaming streams, but as time went by, doors opened for different kinds of content like entertainment, sports, music, etc.
Twitch is interactive and users can communicate with the content creators in real-time by chatting and leaving comments. It is also easy to watch live games happening at the moment. However, debates have risen on the amount of speed needed to live stream and watch live streams.
In this article, we will cover the best live stream speed, watching speed, how to increase internet speed, and much more. Interested? Carry on!
---
What affects the traffic of twitch live?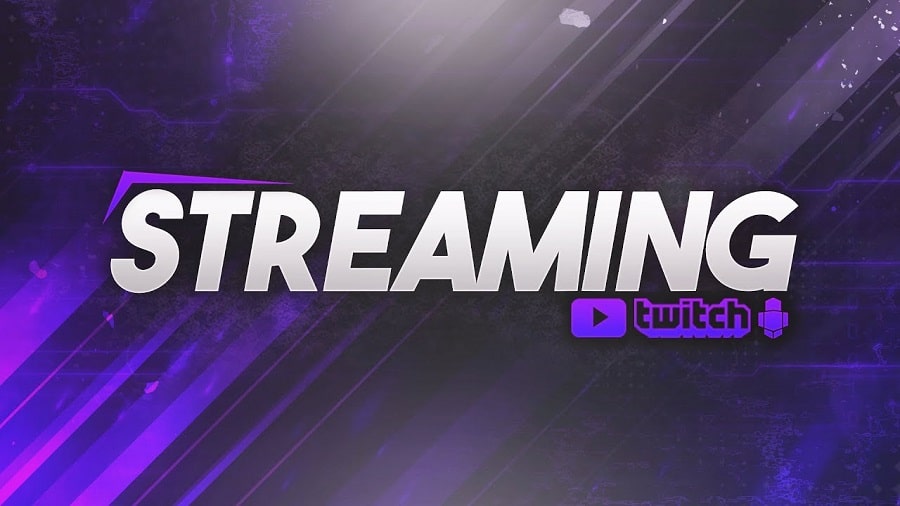 When streaming live on Twitch, your biggest wish would be that many people watch your broadcast. However, that's not always the case. Certain factors can affect the traffic of a Twitch live broadcast.
These include
The resolution quality of the stream.
Data used to play the online or mobile games while stream
Reading comments from the chats
Watching your stream on another device – using multiple devices.
Sharing the internet network with other users.
It can even be hard to stream on Twitch if using 3G. This will make the stream to be slow and laggy. Therefore, streaming on Wi-Fi might be the best solution.
---
The min network speed required for twitch live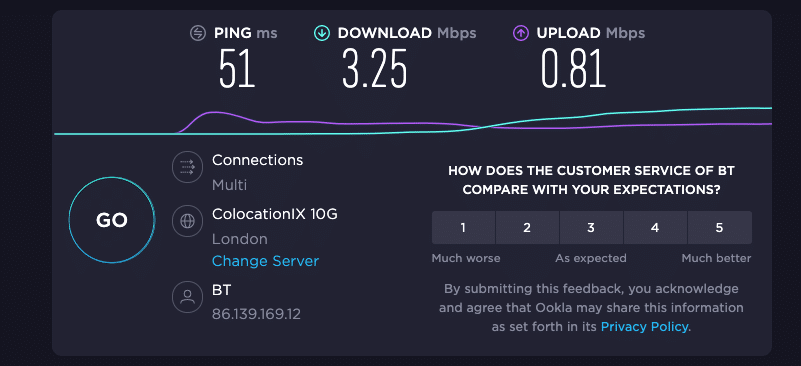 The minimum network speed for Twitch live broadcast is 3Mbps. Therefore, with such a connection you can broadcast your content or game to your audience.
The resolution will be around 720p (30fps) video. However, a slower speed will lead to a lower resolution. The 3Mbps is for upload speed and not download speed. Thereby, strive to have a stronger internet connection to prevent such limitations.
If you are using an internet speed of 3Mbps, you need to be the only one using it to stream because it can end up being too slow. The recommended Twitch streaming speed is around 8Mbps for a high-quality connection.
---
Traffic data required for a Twitch live broadcast for 1 hour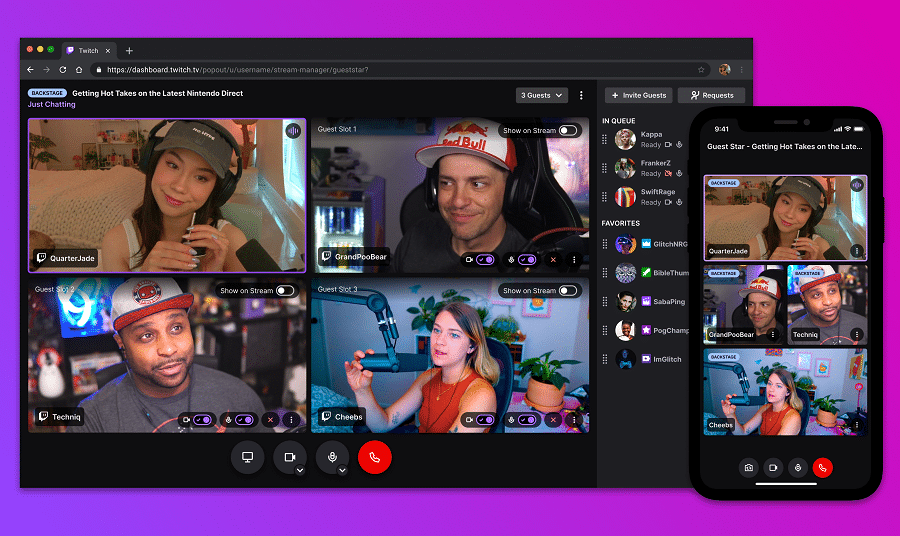 The required traffic data is related to the picture quality and bit rate of your live broadcast.
You can refer to the table below:
| | | | | |
| --- | --- | --- | --- | --- |
| Resolution | Bitrate(kb/s) | Data Per hour | Min Time to 1 GB | Min Time to 5 GB |
| 240p | 500 | 0.225 GB | 4hr, 25 min | 22hr, 5 min |
| 360p | 600-800 | 27-36 GB | 3hr, 42 min | 18hr, 30 min |
| 480p | 900-1200 | 45 – 54 GB | 2hr, 27 min | 12hr, 15 min |
| 720p | 1800 -2500 | 81 – 1.125 GB | 1hr, 13 min | 6hr, 5 min |
| 1080p | 3000 – 3500 | 1.35- 1.57 GB | 44 min | 3hr, 40 min |
---
Can I use 3G for live broadcasts?
Yes, you can use 3G for the live broadcasts. However, the 3G connection will have a download speed of 7.2Mbps and an upload speed of 2MBps with can be a bit lower.
Additionally, Twitch can be streamed using 3G connection Wi-Fi but does not allow cellular data. The best speeds can be got from 4G and 5G internet speeds. To increase internet speed ensure you are using the internet alone and no other app is open.
Have a look at the table below for more accuracy.
| | | | | |
| --- | --- | --- | --- | --- |
| Connection Type |  Download Speed | Upload Speed | Recommended Bitrate | Live-streaming rate |
| 3G | 7.2 Mbps | 2Mbps | 800-1300 | 480p 30fps |
| 3G – HSPA+ | 42 Mbps | 22Mbps | 2200-6000 | 720p 60fps |
| 4GLTE | 150 Mbps | 50Mbps | 2200-6000 | 720p 60fps |
| 4G LTE Advanced | 300Mbps | 150Mbps | 3800-6000 | 720p 60fps |
---
The traffic data needed to watch Twitch live for 1 hour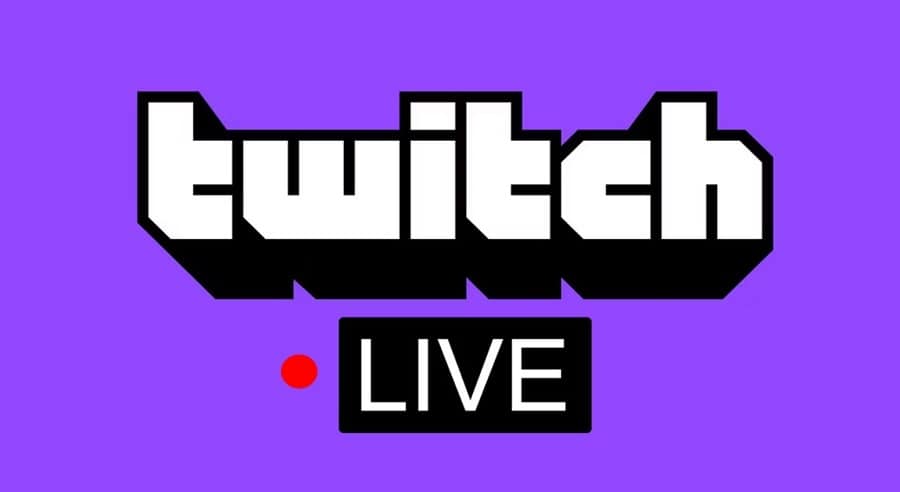 If you want to watch a Twitch live stream for an hour, this is what you will require. Additionally, you can lower the quality of your streams to reduce your bitrate.
| | | | |
| --- | --- | --- | --- |
| Resolution | Data Per Hour | Time to 1 GB | Time to 5 GB |
| 240p -320p | 0.3 GB | 3hr, 20 min | 16hr, 40 min |
| 480p | 0.7 GB | 1hr, 25 min | 7hr, 5 min |
| 720p | 0.9 GB | 1hr, 6 min | 5hr, 30 min |
| 1080p | 1.5 GB | 40 min | 3hr, 20 min |
| 2K | 3 GB | 20 min | 1hr, 40 min |
| 3K | 7.2 GB | 6 min | 40 min |
---
Can I use 3G to watch the live broadcast?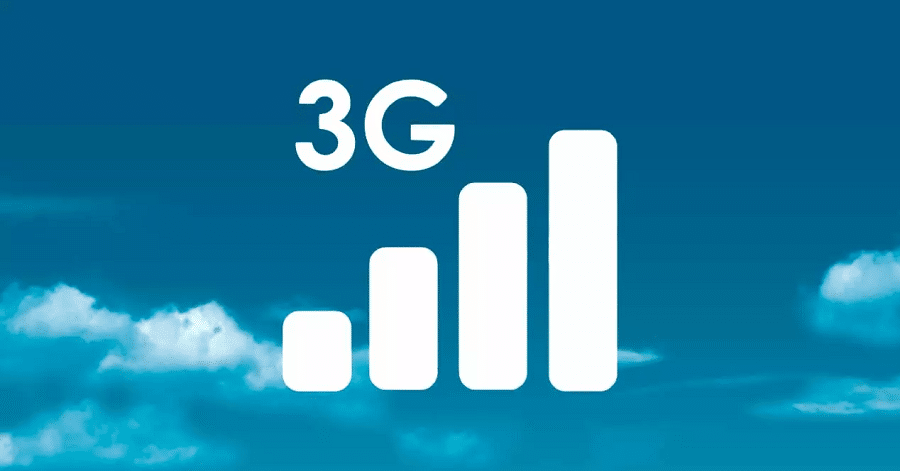 It can be a challenge to watch a Twitch live broadcast on 3G. The quality will be poor, slow, and laggy. Therefore, you will use up a lot of data within a short time.
3G might not provide the required results, that's why using Wi-Fi would be the best solution. It also depends on the quality of the live stream, if it is high quality, you will get poor visuals of the video.
The average internet connection needed for live-streaming on Twitch is between 672kbps and 61Mpbs.
---
How to test the network speed of my mobile phone?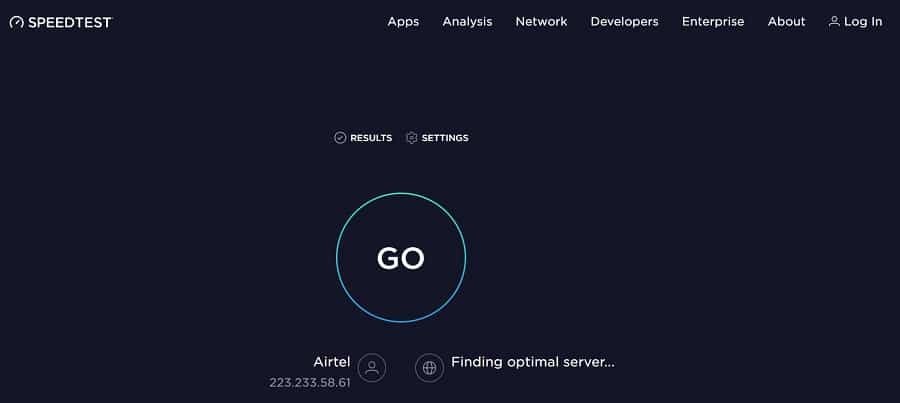 If you are not sure of your phone's network speed, you can use the Speed Test website to evaluate the network.
Just open the website, and it will provide details of IP address, location, and type of connection. When you click Go, you will get information on your upload and download Mbps.
Therefore, it will be much easier for you to evaluate whether you can live stream on Twitch or even watch a live stream on Twitch. The higher the download and upload speeds, the better.
---
Tips for improving network speed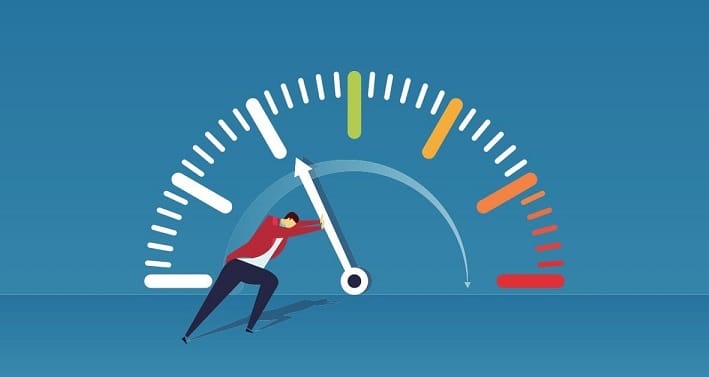 There are some tips you can use to improve your network speed for seamless Twitch streaming.
1. Close other applications on your device
For the best experience, ensure no other applications are running on your device. Other apps can easily slow down your internet speed.
2. Use the internet alone
Also, while watching a live stream on Twitch or streaming live on Twitch, ensure you are the only one connected to that internet connection. You can even request other users to excuse you for a while till you are done. Also, try not to hotspot others while accessing Twitch.
3. Reduce on multiple devices
If you have connected multiple devices, it can affect your live streaming network and speed based on the internet bandwidth. Therefore, try to turn off all other devices for improved internet access.
4. Use ad blockers
Ads can use up a lot of your internet data. Therefore, when using Twitch, YouTube, or any other app, try to use an ad blocker to restrict too much internet consumption.
An ad blocker will boost your upload and download speed and prevent any form of destruction.
---
FAQs
Q. Can I stream on Twitch with 3 Mbps?
Yes, the minimum recommended upload speed to stream on Twitch is 3Mbps. However, the recommended speeds may also depend on the video resolution. For example, if streaming 720p you will need 4.5Mpbs.
Q. How do I stream on Twitch with bad internet?
You can stream on Twitch with bad internet by:
Making sure your internet service provider doesn't throttle your upload or streaming traffic.
Check for data caps when streaming
Use wired connections
Make sure no other devices are connected and use all available internet connections available
Q. Can you stream with no internet?
Yes, you can use Ethernet cable runs, someone else's mobile hotspot, a satellite truck, or network bonding. However, they are not that direct.
---
Stream Like A Boss On Twitch
When you want to access Twitch, ensure you have a strong internet connection to reduce video lagging or being slow. Also, ensure you are the only one using the internet since multiple users can slow down the connectivity.
Moreover, it is better to use Wi-Fi rather than your mobile device data which can get some destruction by other apps on your phone. Be wiser the next time you live stream or stream on Twitch.