The Swipe Surge feature becomes active when there is 15x more activity in your area. You get a push notification to let you know that it is the best time to find matches based on who is active.
If you are actively looking for love, the Swipe Surge feature on Tinder will work for you. It increases the possibility of getting Tinder matches. Tinder is well known for making lasting relationships, creating friendships, hook-ups, and much more.
You can either opt for the free Tinder account or choose to pay for the premium features that come with more possibilities of getting the perfect match. However, regardless of the plan that you choose, you can always meet your goal on the app.
---
Overview Of Tinder Dating App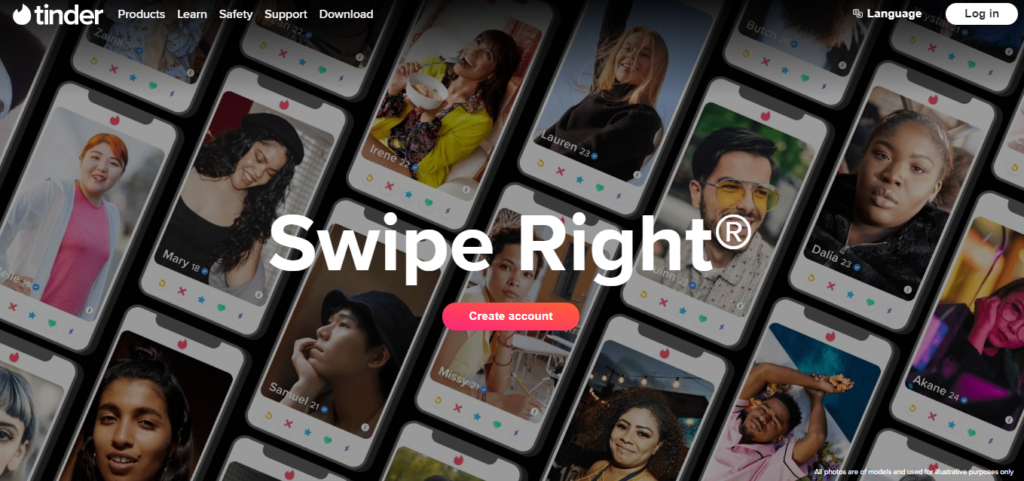 Tinder has been in existence since 2012 and has garnered over 340 million downloads with availability in over 190 countries and accessibility in 40 languages. Therefore, regardless of where you are, you can use Tinder to expand your social network.
Even if you are traveling, you can make new friends through the platform. Typically, a right swipe means a like, and if someone swipes back. It is a match.
Here is an overview of what you get with each of the Tinder subscriptions, so you can make a great decision. However, at the end of the day, you will enjoy using this match-making app.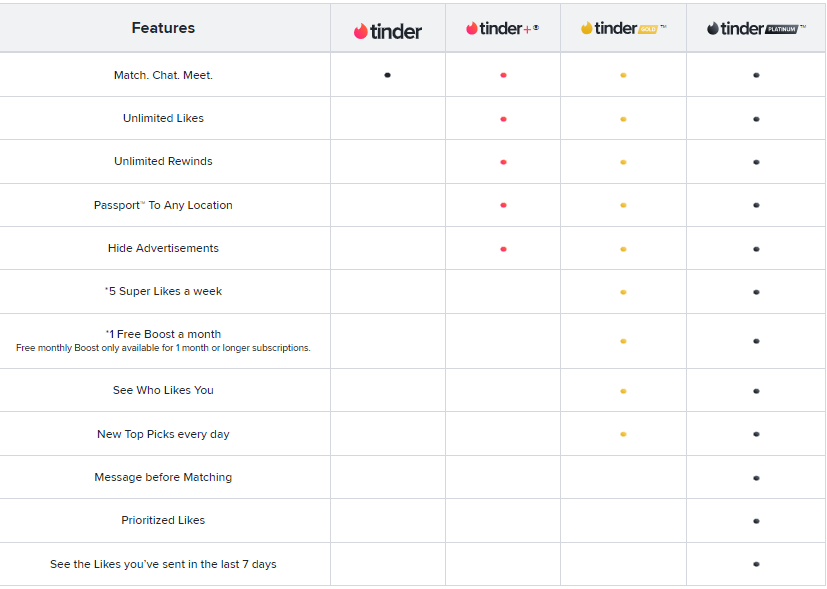 ---
What Is The Swipe Surge On Tinder?
The swipe surge provides updates when user activities in your location increase. During this time, the activity is up to 15x higher. So, you can hurry up and try out matchmaking. The Swipe Surge increases the odds of finding the perfect match.
However, you need to take advantage of the swipe surge fast since it can last from a few minutes to a few hours or more. It all depends on user activity. Luckily, there is also the Swipe Surge badge, that lets users know which of their matches are active so that you can start communicating.
If active, chances of striking a conversation are high. The Swipe surge is like a Tinder boost in which your profile appears first among other users in your area. This increases your visibility status. Therefore, it is crucial to have the push notification on to get such updates.
---
What Causes The Swipe Surge On Tinder?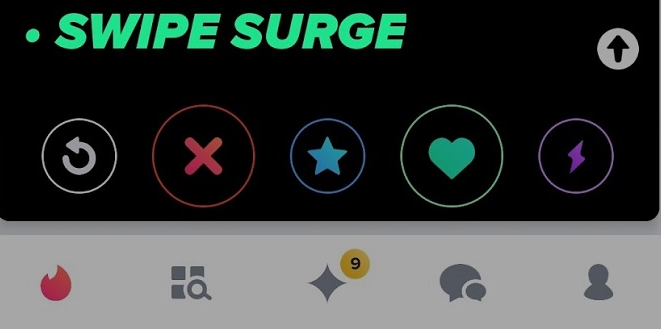 The Swipe Surge gets triggered for a number of reasons
When the number of active Tinder users in your area increases.
They occur mostly on Monday nights
When there is an upcoming event in the area.
Therefore, since it is still being rolled out in different areas, you better take advantage of the feature. It is only available for iOS users in some USA cities and other locations.
---
How Else Can You Increase Your Chance Of Getting Matches During Swipe Surge?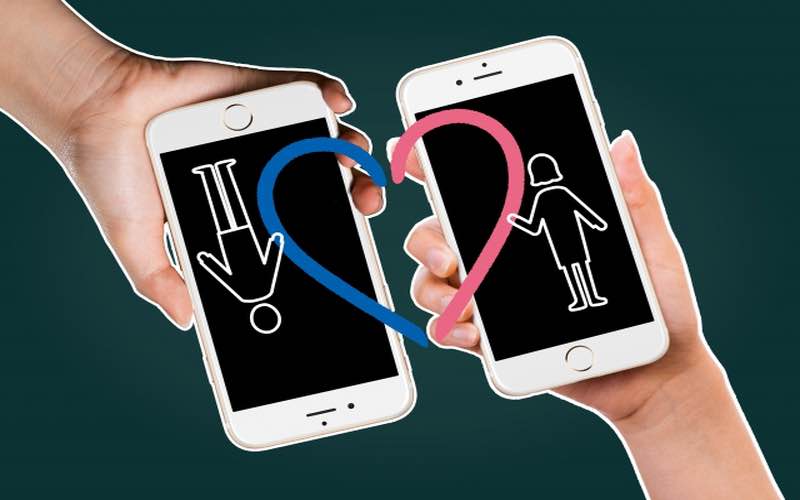 Well, in as much as the Tinder Swipe Surge works so well, there are three ways in which you can increase your chance of getting matches:
1. Have An Appealing Profile
Your Tinder profile talks for you. Therefore, if you want more matches, you ought to have an appealing profile that will make others want to match you. Even in the event of a Swipe surge, you must ensure potential matches are pleased by your profile and swipe right, or the feature won't benefit you at all.
Also, ensure your profile picture is amazing, which will catch the potential crush's eye. You also swipe right to appealing profile pictures, right? Then, do the same.
2. Have Great Conversation Starters
To engage with people, you must show them how exciting you are. Therefore, try and have great conversation starters that will make you seem interesting. More people will be drawn to you to either be friends, form relationships, or even go on a date with you.
It would be best to show that you are fun to be around—the first impression matters. Therefore, during the Swipe surge period, you ought to prioritize conversations, or you will end up being ghosted. It will be a total waste of the Swipe Surge feature, don't you agree?
Since you will be messaging those currently active, you ought to be a step forward. Be creative.
3. Always Be Alert
Always be alert to note any new notifications and take charge. You don't know how long the Tinder Swipe Surge will last, so you better take advantage before the time elapses. At the end of the day, you need to be satisfied with having made the perfect matches.
Also, during this period, you can swipe as much as you want since this is the swipe "rush hour."
---
How Do You Join The Swipe Surge
One fantastic thing is that the Swipe Surge feature is free, so that anyone can benefit from it. The swipe surge was introduced in 2018.
To join, simply:
Step 1: Ensure you turn on the push notifications in real time.
Step 2: Join the "Swipe Surge! As soon as you get the notification. Those who join first are prioritized over those who join later. You will get a Swipe Surge badge to show that you are active.
Step 3: Check who is currently active and select the categories that you want.
Step 4: Let others know what you are looking for by editing your profile to increase potential matches at the moment.
Step 5: Have fun and swipe to get matches.
It is as easy as that.
---
Get The Most Of The Tinder Swipe Surge
Since Tinder Swipe Surge is a naturally occurring event on the app, you need to ensure you are on guard when the notification comes up. If you don't join, your profile won't get boosted. The advantage of the feature is that you will be able to swipe for those active and not those who have logged out, increasing the chances of real-time matches.
Through the Tinder Swipe Surge periods, getting the conversation started, getting the perfect match, boosting your visibility, and having fun will be easier.