Are you looking for the perfect way to watch TikTok videos without being noticed? TikTok viewers will do the trick. You can watch anonymously without having to log in or sign up for the platform.
TikTok is a remarkable social media platform that allows its users to record, edit and share 15-second videos. Users can add filters, music, animation, and much more. Just like other social media accounts, it allows users to follow each other or get followed.
The videos also get likes and comments based on popularity. You don't necessarily need an account to use TikTok, however, without an account, you can't follow users or make videos.
Luckily, there are TikTok viewers that you can use to view TikTok videos, download, save, and share videos without necessarily having an account. We have highlighted some of the best TikTok viewers that will make your TikTok experience remarkable.
---

Urlebird is one of the most interesting TikTok viewers on the internet. If you are a content creator, you can use it to analyze your TikTok viewer statistics to know the right steps to take to improve your content. Additionally, you can search using a specific username or hashtag and get results related to your search in real-time.
Features
Urlebird allows you to see trending videos, hashtags, popular users, and music.
You can even use the downloader feature to save your favorite videos locally to watch later.
It is reliable and easy to use
Use the platform to share your favorite TikTok
---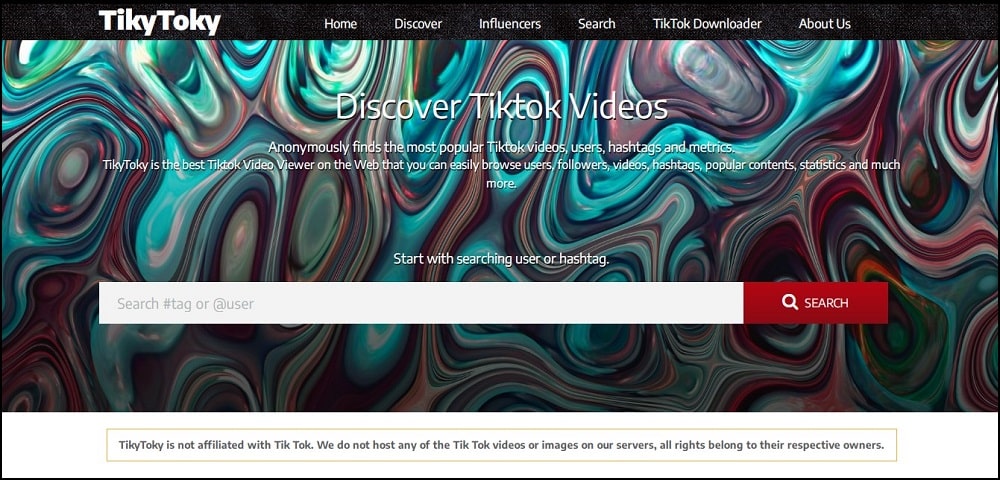 Tikytoky is another reliable platform that lets you anonymously see the most popular TikTok videos, followers, content, users, statistics, and hashtags. You just need to search using your favorite username or hashtag to get relevant results.
The easy-to-use interface has made it popular among many users who want to be up to trends with the latest TikTok challenges or videos.
Features
The find section makes it easy to discover popular videos
The influencers section shows the most popular TikTok users
The search function makes it easy to find any video or trending hashtag.
---

Another remarkable tool that you should probably check out is, Brainans. It is the perfect TikTok online viewer and downloader that you can use to search for profiles, videos, music, and followers.
With Brainans you won't necessarily need to log in to your TikTok account to get various statistics. The beauty of the platform is that you can watch TikTok videos anonymously without the content creator noting.
Features
Easily download music or videos anonymously
Anonymously view videos, hashtags, music, and users at your comfort.
Get to analyze TikTok users, and view statistics, comments &
The website shows top tags and popular videos so that you can stay in the know.
---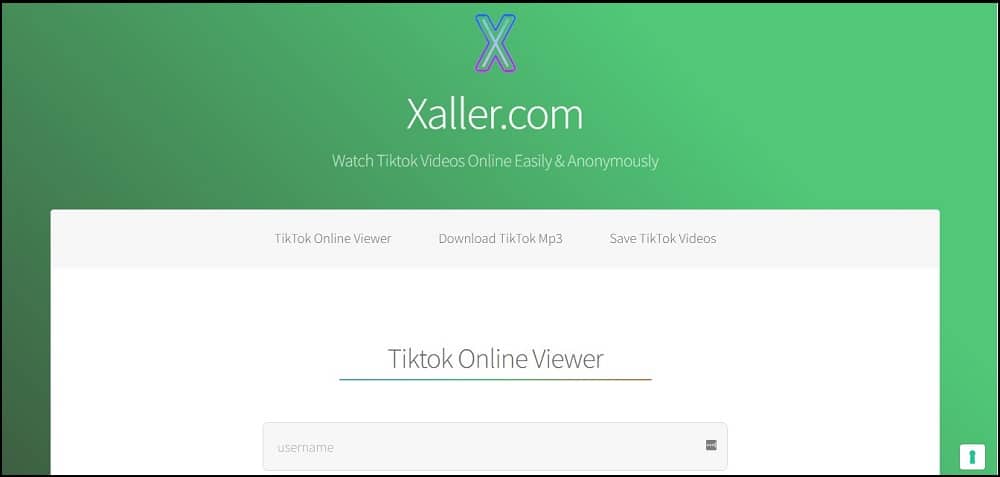 If you want to watch TikTok videos without necessarily going to the website, then Xaller is the perfect solution. Using Xaller, you get to watch TikTok videos without needing to log in. The search feature allows you to simply insert a username and get access to their media.
Features
Anonymously watch your favorite videos
Watch videos online without any kind of limitation
Xaller can be used to save and download TikTok videos and mp3s.
---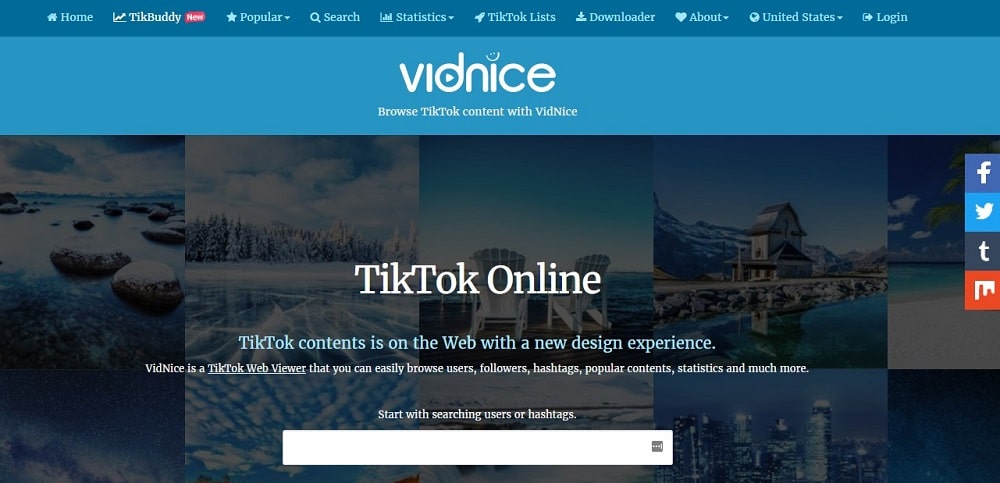 Vidnice makes it easy to search for popular videos, view TikTok statistics, and download TikTok videos. Additionally, The TikTok viewer can be used to browse users, followers, hashtags, and relevant content. Therefore, you will always be on the know-how. Hugely, the platform can help you know the growth of your account.
Features
It provides information on popular users, popular videos, and hashtags.
It also has a feature that allows you to see who is following you on TikTok, who you are following, posted videos on TikTok, and likes on your TikTok.
---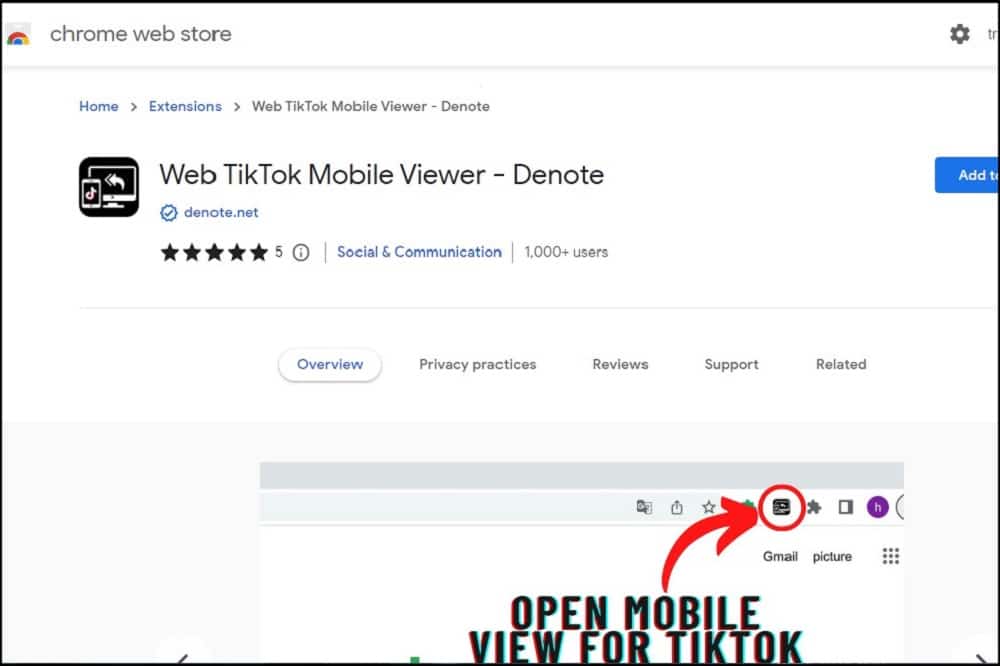 The Google Chrome TikTok extension is the perfect way to watch videos in mobile form. It is easy to use, and you won't struggle to navigate through.
It easily transforms your web TikTok view to a mobile view, therefore, you can view it in the version you need while on your PC.
To use, simply add the Google Chrome TikTok mobile viewer extension and pin it to the tab. Whenever you click on the extension icon, the mobile TikTok version will appear.
Features
The extension customizes the web TikTok platform to look like a mobile app.
Provides easy access to video content.
The extension doesn't easily mess with personal data.
It makes it easy to share TikTok videos with your friends and family.
---
FAQs – Frequently Asked Questions
Q. Do TikTok viewers make you anonymous?
Yes, the TikTok viewers make your search and viewing anonymous. Therefore, the content creator won't know that you viewed their content.
Q. Can TikTok viewers be used to download videos?
Most of the TikTok viewers are customized to download videos from TikTok. Therefore, you can watch discreetly without being noticed.
Q. Do the TikTok viewers require login before use?
Actually No. Most of the TikTok viewers don't require you to log in before use. You can watch directly online without having an account.
---
Watch TikTok Videos Anonymously
If you are a TikTok fan, you should use any of these platforms to view content. They are all easy to use, easy to navigate, and free to use. Therefore, if a certain TikTok video amazes you, you can easily download it to watch later or participate in a challenge.
TikTok is one of the best social video platforms, and you shouldn't miss out on the latest trends. Download as many videos as you want to share with your friends and family.