Linked In is one of the most popular professional networking platforms. It allows professionals to network, search for jobs, freelance, and publish articles. So, would you like to let people know about your new job status but aren't sure how you can upgrade your LinkedIn profile? This article will show you how you can add a promotion on LinkedIn.
Your LinkedIn profile builds trust and credibility. Therefore, a job promotion can be an exciting achievement you want to share with others. A job promotion involves getting a pay raise and working on more important projects, among other benefits. Letting people know on LinkedIn is a great way of celebrating your success. It also shows potential employers that you're an excellent future employee and establishes you as a trustworthy potential employee.
---
Why Should You Showcase Your Promotion on LinkedIn?
After receiving a promotion, sharing it on LinkedIn comes with numerous advantages. Here are the possible reasons you should share your promotion on your LinkedIn profile.
Keep your LinkedIn CV and resume updated.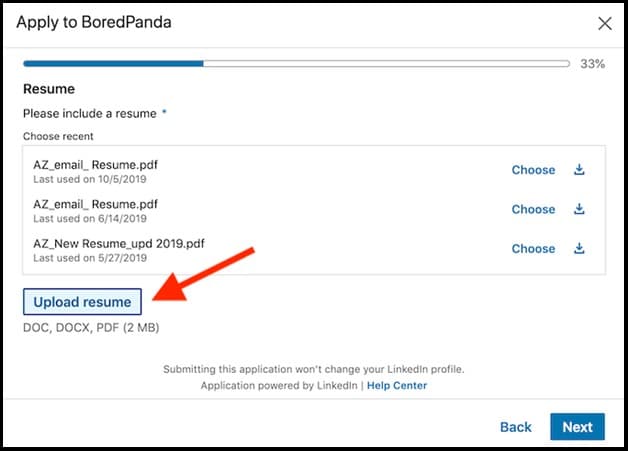 Adding your promotion on LinkedIn will help keep your LinkedIn CV updated. Since people find more value in your online information, it is essential to keep it up-to-date. Your LinkedIn profile showcases your current information about your skills and professional accomplishments.
Recruiters will see that you're ambitious and getting promotions.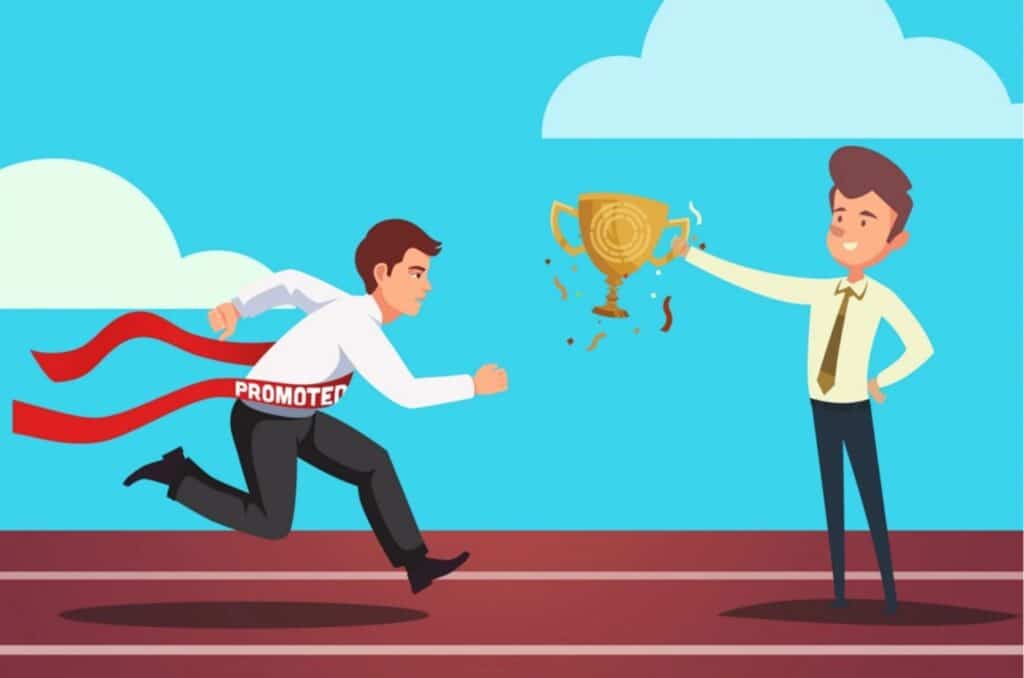 Adding a promotion on LinkedIn will showcase your highest professional accomplishments giving recruiters a good impression of you. This will increase your chances of getting a better role the next time you look for a job.
Tell your organization that you take pride in the job you have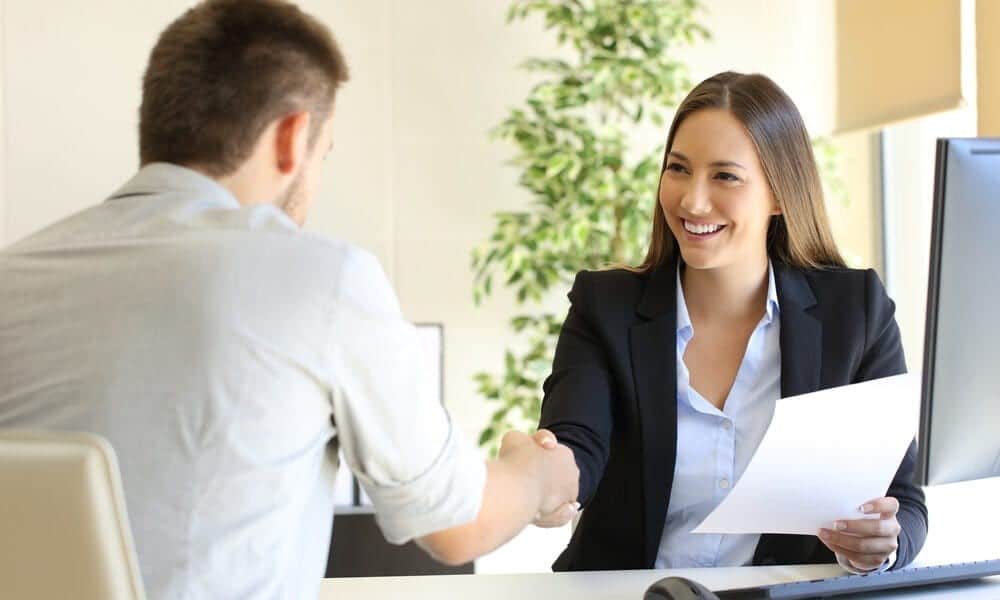 Many people think having a LinkedIn profile makes your employer believe you're looking for another job. That's not the case. Adding your promotion on LinkedIn will tell your company uniquely that you appreciate your job.
---
How to Add Promotion on LinkedIn Profile (Desktop)
If you are on a desktop, you can add a promotion to your LinkedIn profile through the website. You can access the LinkedIn website with any browser by visiting www.linkedin.com. You can add your promotion on your LinkedIn profile on your desktop by:
Step 1: Visit linkedin.com and log into your account.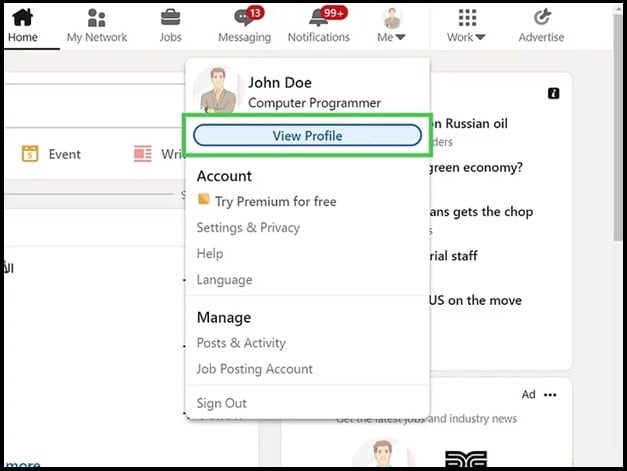 Step 2: Click on Me (the icon with your profile picture) on the upper right side of the home page.
Step 3: Click on the View profile button.
Step 4: Under Experience, go to the job you want to update with the promotion.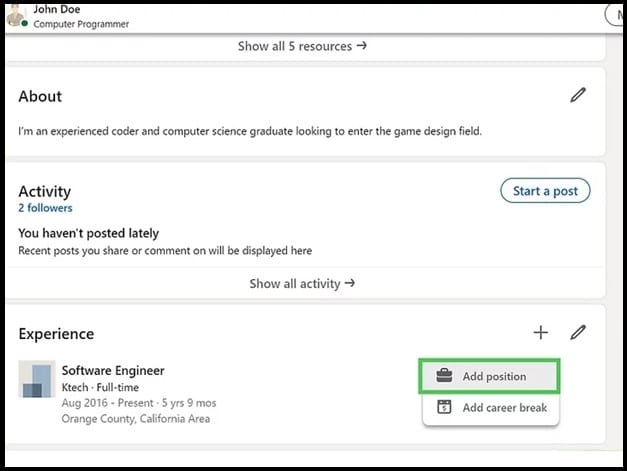 Step 5: Click on the pencil icon next to it.
Step 6: Update the job title and other information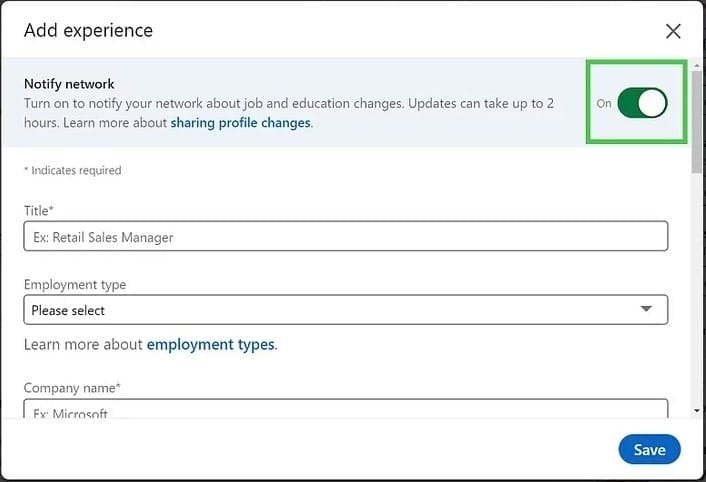 Step 7: Click on the Update my industry tab and then tap on the Update my headline place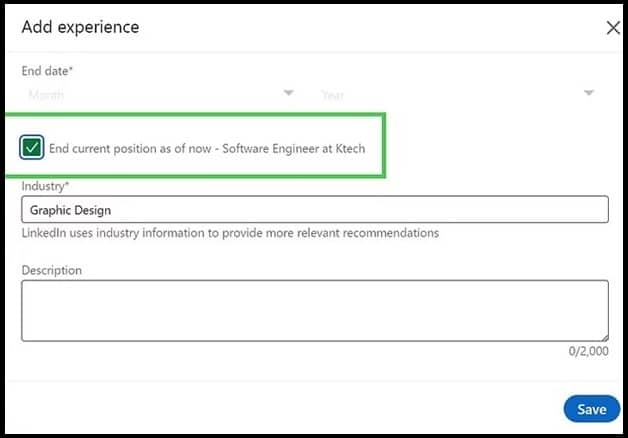 Step 8: Toggle the Notify network option to notify your LinkedIn connections.
Step 9: Click on Save to save the changes.
---
How to Add Promotion on LinkedIn Application (Mobile)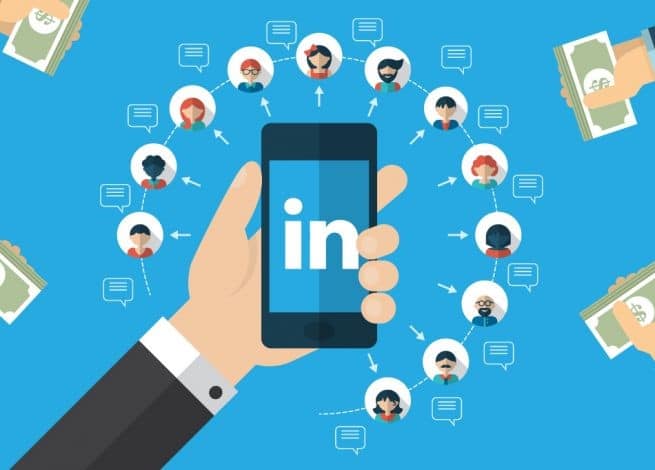 The LinkedIn app is available for both Android and iOS users. Depending on your device, you can install the LinkedIn app from the Google Play Store or the App Store. The steps for adding promotion to your LinkedIn profile are the same for both Android and iOS users. If you have the LinkedIn app, you can update your promotion on the app by:
Step 1: Launch the LinkedIn app on your mobile device and sign in to your account
Step 2: Tap on your profile picture
Step 3: You can then select View Profile
Step 4: Scroll down and go to the Experience section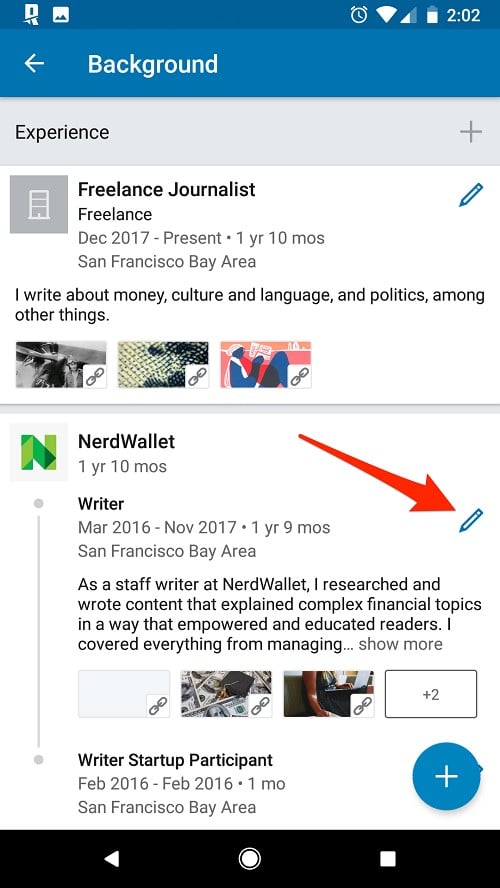 Step 5: Tap on the pencil icon
Step 6: Go to the job you would like to update with the promotion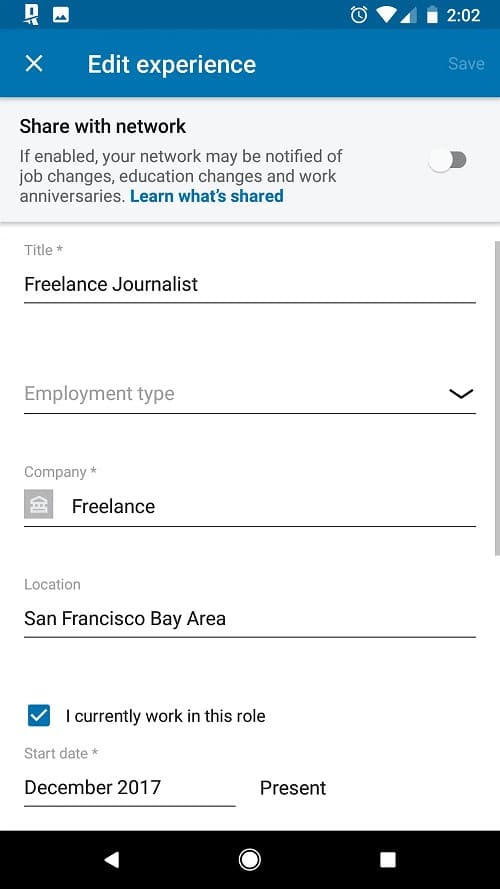 Step 7: Tap the pencil icon next to it
Step 8: Update the job promotion
Step 9: Tap on Save.
---
How to Publicize Your Promotion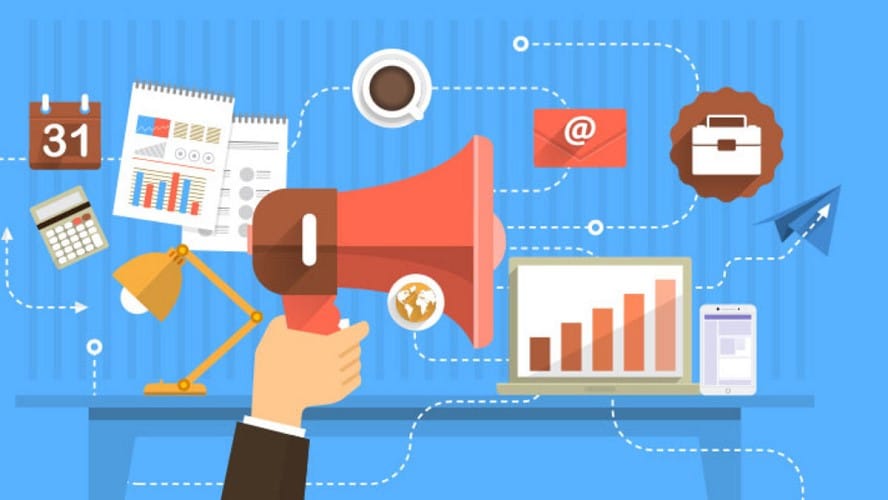 After getting a promotion, letting as many people as possible know about it is crucial. This will increase your value on LinkedIn, allowing you to network with more people. You can notify your LinkedIn network about your promotion by toggling on the Notify Network before selecting Save. This will send your network push notifications informing them about your new status.
You can also share your promotion by creating a post on your LinkedIn account. Your connections will receive the post on their feeds. When you make a more engaging post, it will be pushed to reach newer professionals.
---
How to Creatively Add Promotion on LinkedIn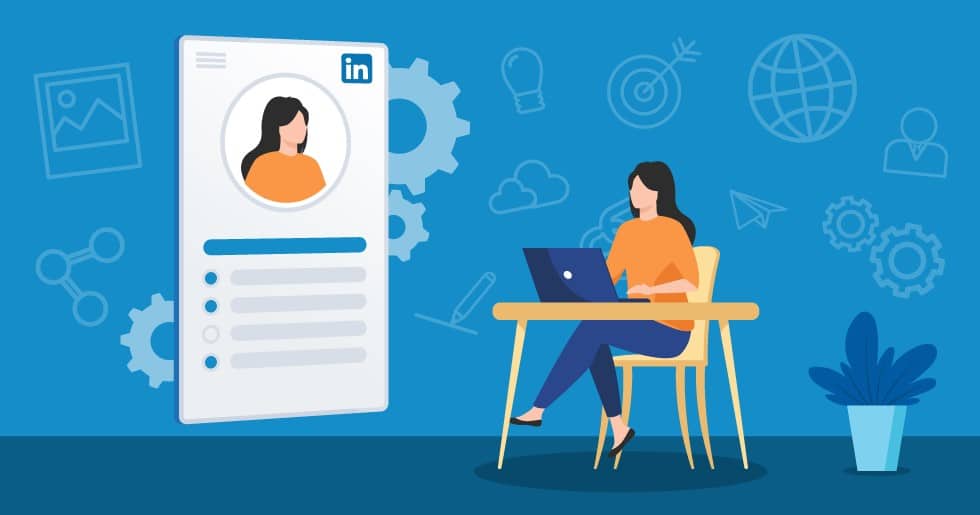 LinkedIn is your online portfolio. Employers are more likely to select a well-updated LinkedIn profile for a job. You can use a few tips while adding a LinkedIn promotion to make your profile stand out.
Have an attractive profile picture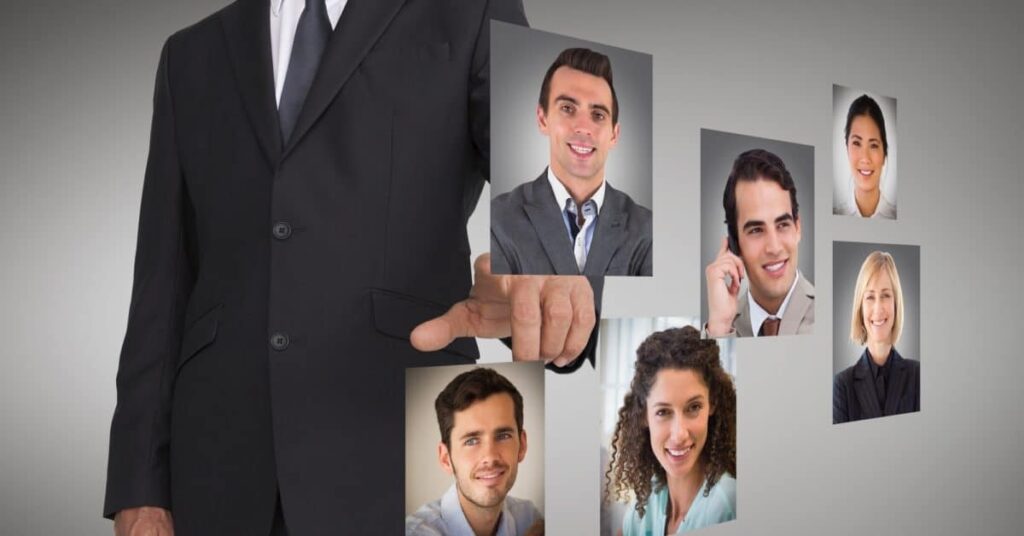 A profile picture gives your recruiter an insight into your branding. Therefore, you should use a high-quality profile picture. This will give a good impression to anyone viewing your profile.
Include an interesting headline
It would help if you created an interesting headline that tells users visiting your profile about what you do. This will help people know that you can be helpful to them.
Write a good summary
When people visit your LinkedIn profile, they want to know more about you. Therefore, you should write a summary about yourself, including your professional strengths, hobbies, skills, and experience. It would help if you utilized your story-telling and copywriting skills to produce a summary reflecting your personality and work.
Include multimedia
You should also incorporate multimedia content to make your posts more interesting. You can include videos, presentations, or a website to make your profile stand out.
Update your skills and experience
After adding a promotion to your LinkedIn profile, you should also update your experience. Having enough experience gives your employer confidence that you're a good fit for the job. Therefore, updating your experience will give recruiters a long-lasting impression of your expertise. You should also update your skills to impress potential recruiters.
---
Conclusion
LinkedIn has an unlimited supply of network connections and job opportunities. Therefore, it offers an excellent opportunity to network with other professionals in your field. Whether you're currently working, you can build your professional brand online through LinkedIn. You can make use of the connections if you would like to change your career in the future.
What makes you marketable on LinkedIn includes sharing regular updates about yourself. Therefore, this makes adding your promotion on LinkedIn a vital step. So, if you were wondering how you can add a promotion to your LinkedIn profile, we hope that this article has answered your question. It would help if you let all your connections join you in celebrating your promotion. Using our guide, you can add promotions to your LinkedIn profile using your mobile application or the LinkedIn website.