With the advancement in technology, text messages are a crucial means of exchanging and storing important information.
It could be a message to your loved ones or a meaningful work-related conversation. But what would you do if you mistakenly deleted an important text message? Or was the message accidentally deleted by another person?
There is no need to worry. You can still revive the deleted text messages on your iPhone. In this article, we will show you how to do it.
---
What Happens to Deleted Text Messages on iPhone?
When you decide to delete text messages on your iPhone, your command is not acted on immediately. Instead, the iOS system marks your selected conversations for deletion and stores them in a particular file. However, the messages become inaccessible and invisible.
The deleted messages will remain in the particular folder until they are permanently deleted or overwritten by other messages. Before the deleted messages are overwritten or permanently erased from your iPhone, you can get them back.
---
Recover Deleted Text Messages on iPhone
The chances of recovering deleted messages on your iPhone will depend on the timeframe that has elapsed since you deleted them and the last time you did a backup.
---
Recover Text Messages from an iCloud Backup
Whenever you lose your messages on your iPhone, your first step of action should be recovering them from your iCloud backup. However, this option comes with a setback; you have to factory reset your iPhone handset then restore it from your iCloud backup. This process can lead to the loss of any data you had not backed up.
However, you can avoid losing critical data on your device by ensuring that the device is backing up your essential information in the iCloud. Here is how to check;
Step 1: Go to Settings on your device and tap on your name icon.
Step 2: On the new screen, scroll downwards and tap iCloud. This move will open a list of items like contacts, photos, and messages backed up on your iCloud.
Step 3: Verify that the flip switch adjacent to Messages is on.
If the switch is on, your messages are in the latest backup. Check the Gigabytes reading below the Manage Storage option to confirm the amount of space your backed-up message takes on your iCloud.
After verifying that your messages are saved in your iCloud account, go ahead and reset your device.
---
Check Your Messages on iCloud
Some mobile phone network operators may have a backup plan for your messages, while others may not. If the messages you are trying to recover are critical, here are easy steps to accessing them;
Step 1: Sign in to your iCloud account. You may need to have your phone if a verification code is sent to you before logging in.
Step 2: Click the Text Message If this sign is not available, your mobile network operator does not backup messages on iCloud. So, move on to the next phase.
---
Recover Messages from an iTunes Backup
If you cannot check messages on your iCloud account for one reason or another, try this method. However, this option will only work if you have initially backed up your text messages on iTunes. Here are effortless steps to recovering your text messages saved on iTunes;
Step 1: Link your iPhone to your computer and launch the iTunes program, or you can wait for the program to pop up.
Step 2: If your connection is successful, you should see your phone in the iTunes bar at the top. Click on it (your phone) to access your phone's information page.
Step 3: From this point, choose Restore Backup. This move should restore your phone's status to the last session you backed it up.
And you can now access your text messages that you had deleted intentionally or accidentally. But remember, this option is only helpful if you have created an iTunes backup plan before deleting your text messages.
---
Use a Data Recovery Software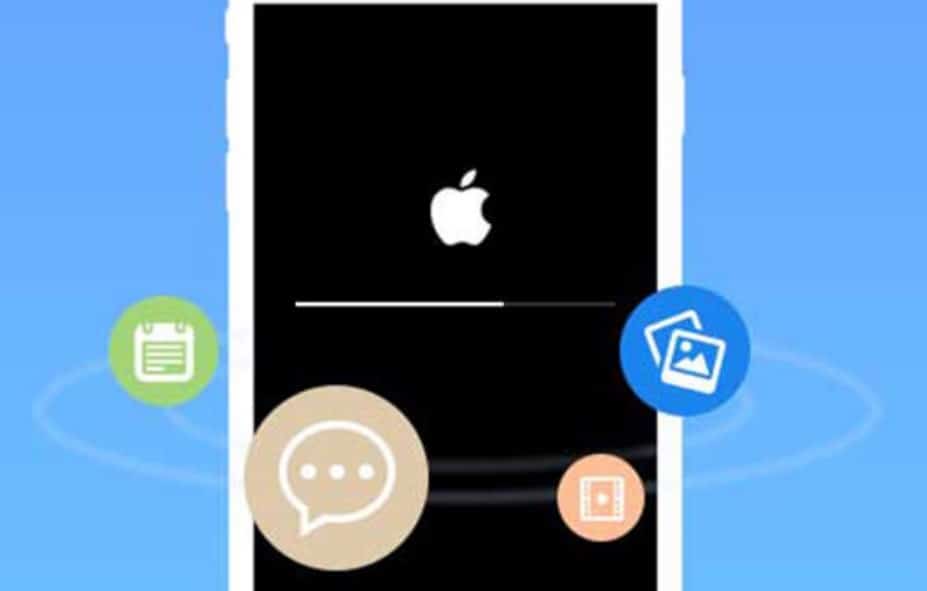 If all the methods above prove futile, you can use data recovery software. Numerous websites claim to offer the best data recovery programs. The owners claim the recovery software can retrieve deleted photos messages, among other data. Even so, this is a "Buyer Beware" proposal.
Beware that data recovery services will have access to all the information on your device. This can expose your data safety; ensure you are dealing with a trustworthy data recovery service provider. The right data recovery service provider will retrieve even the smallest tidbits of data left after deletion. If your erased messages are still stored somewhere in your phone memory, the software will have an easy time retrieving them. And you will be able to download them as files.
---
FAQs
Q. Can I get my texts from my cell phone carrier?
This is only possible when a court order orders your carrier to provide the text messages. However, this process is complicated and can be expensive.
Q. Can I only recover particular deleted text messages from iCloud backup?
No, it's not possible. When recovering your deleted messages from iCloud, you will get everything you had backed up on your iPhone. To retrieve a particular text message, you will need special recovery tools.
Q. Are my deleted messages gone permanently?
It will depend on whether you have backed up the messages or not. If there were a backup, you would access your deleted messages by following the steps above. However, if there was no backup, you may not be able to access them unless your carrier receives a court order concerning the same.
---
Final Word
When it comes to recovering deleted text messages, there are a few different methods that you can use. iCloud and iTunes are the most popular methods, but they are not the only ones. If those two methods do not work, you can use data recovery software.