Instagram is an ideal platform that allows you to connect with your friends effortlessly. You can send messages, post photos, reels & videos, comment on posts, and promote your business.
Instagram is one of the most popular social media sites of all time. The reputable social media site makes it easier to post images, videos, stories, and reels. It is the perfect platform to make friends, follow the latest trends, get the latest news briefs, grow your business, and much more. People have different motives for why they join Instagram. What is yours?
On Instagram, people communicate by replying to direct messages (DM), liking messages, commenting on posts, liking posts, sending audio, making voice calls, making video calls, sending GIFs, sending videos, sharing pictures, viewing, and commenting on stories. It just depends on who you are relating to.
If you are new to Instagram, you might be wondering how best to reply to messages on Instagram. Well, it isn't that complicated. However, the replying method may differ on whether you are using Instagram on your browser or using the Android or iOS Instagram app.
We will give you an overview of how to go about it:
---
1. Reply to Message On IG Via The Web Browser
You may have logged in to your Instagram account through your web browser. This is how you can reply to original messages on Instagram via the web browser:
Step 1: Open your Instagram account in your preferred web browser.
Step 2: Click on the direct message (Instagram DM) icon in the top right corner of the screen.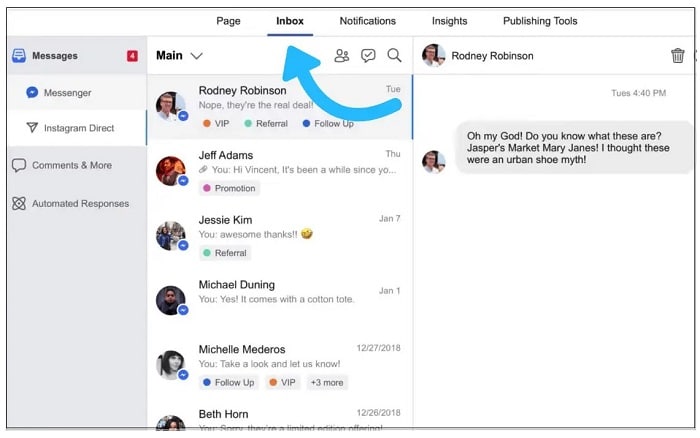 Step 3: If you have any messages, you can reply by clicking on the specific user's profile and replying to their message through the message box. You can attach an image, send a GIF, or write an original message.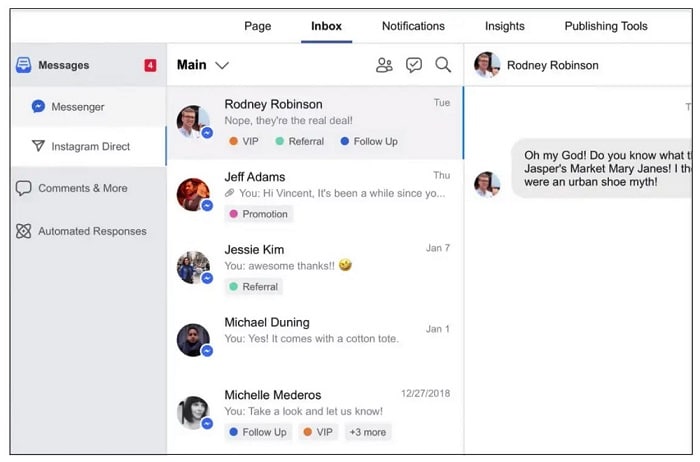 Step 4: Once you start typing, the reply button will appear to allow you to send the message when done. Just click "send," and your message will be delivered.

Step 5: Alternatively, you can start a new conversation by sending a message to any of your followers or those you are following. You can even try to spice up your conversations using emoji reactions.
That's it.
---
2. Reply Message Using The Swipe on App
If you usually send many messages to your friend, and they reply using multiple messages, the best way would be to respond to each message separately while highlighting.
This is how you can go about it on the Instagram app. Unfortunately, you can't use the swipe method on the web browser.
Step 1: Open your Instagram app on your phone.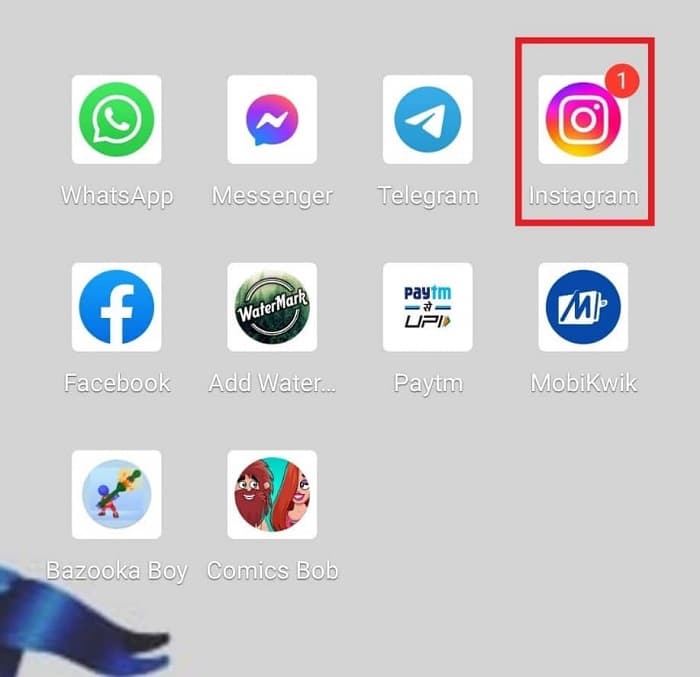 Step 2: Click the direct message icon to reply to your messages. Click the user's message you want to respond to.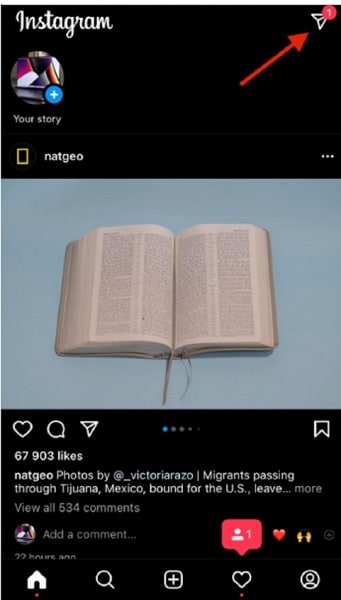 Step 3: To reply to the specific individual message, tap on the message and slide it. You will be able to respond to it separately.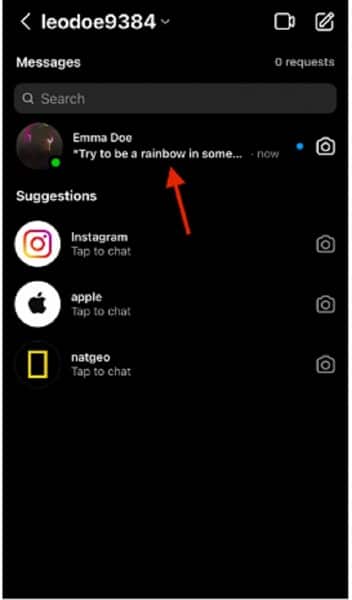 Step 4: Write your reply and send the message. You can even send a voice message or audio, video call, or voice call.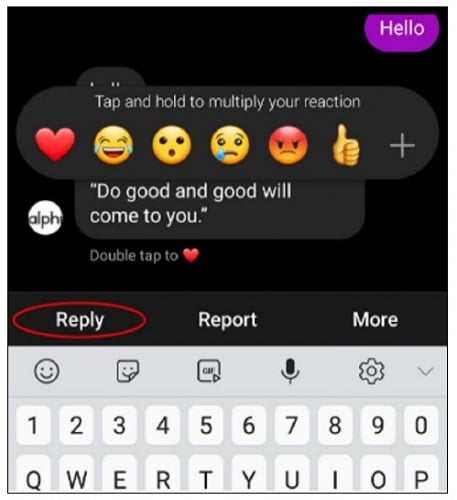 NB/In case you can't see the option to reply to a specific message, open the Instagram settings and tap update messaging. That will do the trick!
---
Activate Vanish Mode in Instagram Messages
Snapchat has a feature that allows messages to get deleted after 24 hours when they are viewed or immediately after they are viewed. Instagram has the same feature. It even allows you to unsend messages.
Step 1: Open the Instagram app
Step 2: Select the Instagram DM icon.

Step 3: Open the inbox and choose the user's message you want to reply to.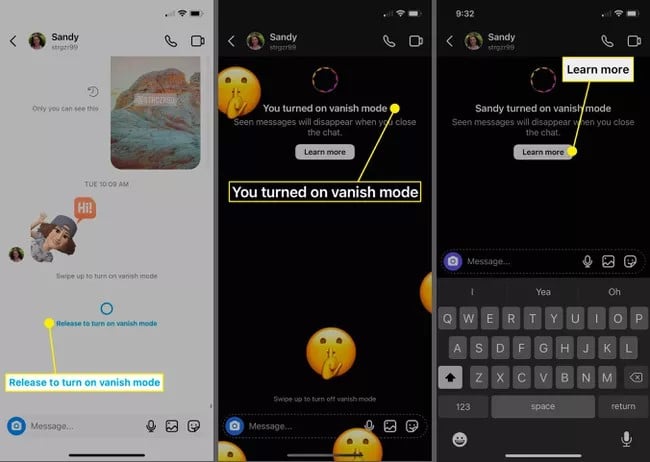 Step 4: Swipe up from the bottom of the screen to enable the varnish more.
Step 5: To disable, swipe up again from the bottom.
That's it.
---
FAQ – Frequently Asked Questions
Q. How can I unsend a message sent on Instagram?
If you want to unsend a message, tap on it and select the option; "unsend". However, this method only works on the Instagram app and not the web browser.
Q. How can I like a message on Instagram?
You can like a message by clicking on it and selecting the "like" option. A heart icon will appear.
Q. Can I create a business account on Instagram?
Yes, you can either create a business account or a personal account on Instagram. Therefore, you can have an Instagram Business account.
---
Make New Friends On Instagram
Instagram is a social media network that can connect you to millions of users worldwide. If you are running a business, it is important to always reply to the DM's to prevent missing out on a job opportunity.
Additionally, it is essential to always keep in touch with your friends on IG and not ignore them. Whenever you get a notification, always make an effort to reply to it immediately. Frequent messaging builds bonds.
All these methods can help you keep in touch with your Instagram friends. Have fun on Instagram and keep up to date with the latest trends!