Do you have that TikTok content creator that you have been so much interested in viewing their accounts only to realize that they are set private? You can follow pretty easy steps to view any private TikTok account. Here are proven ways of viewing private TikTok accounts. Bur first;
---
There are several tricks you can employ to view private TikTok accounts. Here are the most effective ones;
1. Follow Them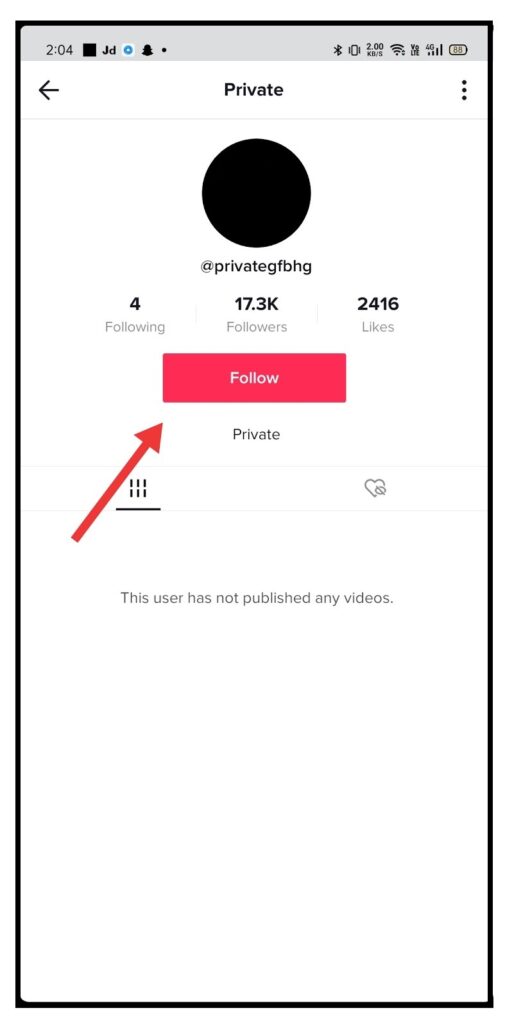 The most straightforward way to view private TikTok accounts is to follow the users. However, with this method, you have to hope that the user will accept your request to follow them.
Once your request is accepted, proceed to view any of their videos. You will note that the private user's post has a lock. The lock is to stop strangers from viewing the content.
Search for the private TikTok account you want to view and tap on the following button. However, this approach requires you to be patient enough. You have to give the private account owner time to accept your request.
If the private account owner declines to accept your request, try the following method.
---
2. Create a Pseudo TikTok Account and Use it to follow Them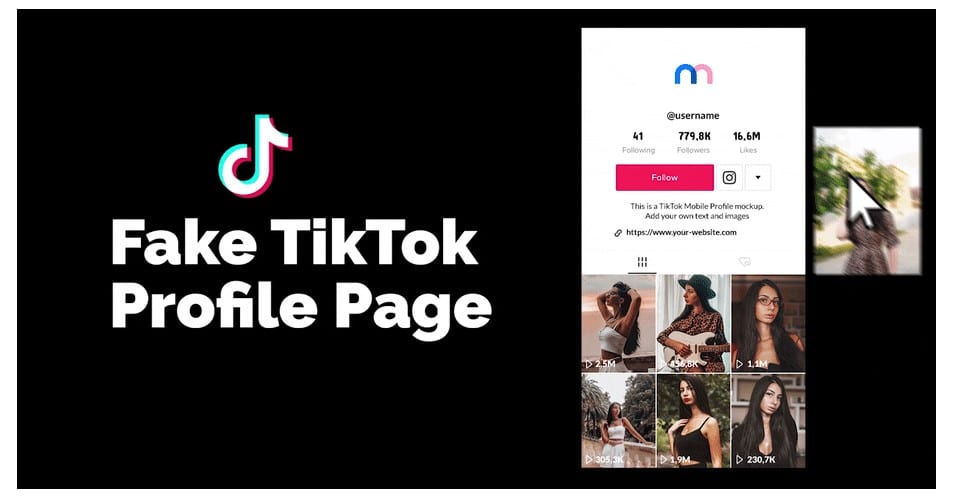 If the owner of the private account has not accepted your follow request, consider creating a pseudo account and follow them. While this may seem like a desperate move, it's an effective way of following people without their knowledge.
When the private user accepts the request from your pseudo account, you can view their profile without restrictions.
However, if the private user realizes that you are following them with a pseudo account, they may block you. Therefore, when creating a pseudo account, try to make it as authentic as possible.
---
3. Find their Profiles on Other Social Media Platforms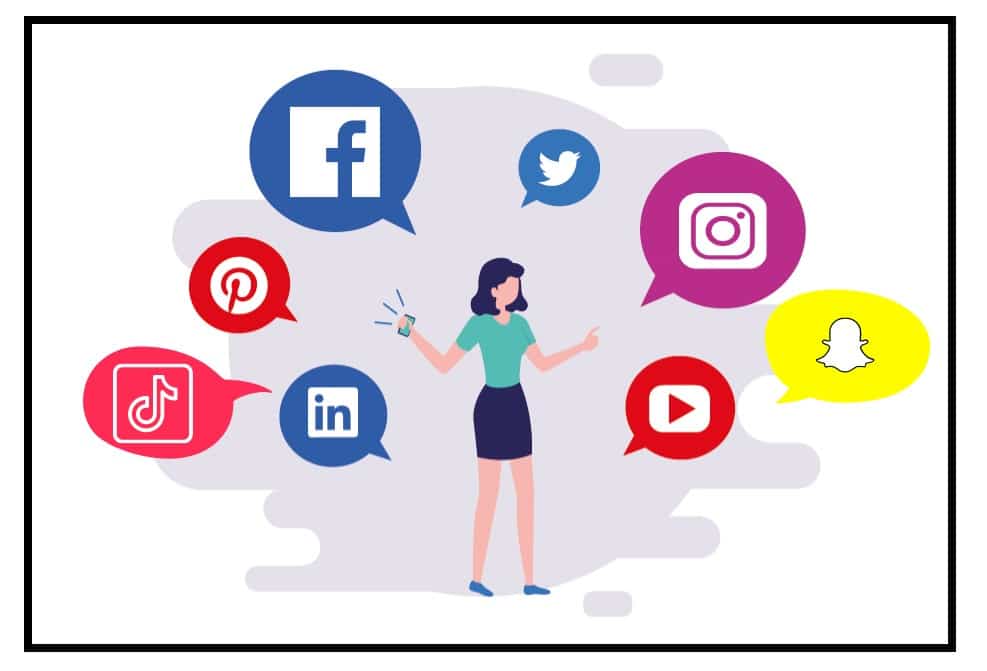 You can view the profile of a private TikTok account by following them on other social media platforms. Fortunately, most TikTok users have other social media accounts, including Facebook, Instagram, YouTube, and Snapchat. And they are likely to be cross-promoting their content on these platforms too. After all, most content creators tend to share their content across their entire social media accounts.
Thus, if you are interested in seeing their content, search for them on the mentioned platforms and follow them. And you can view their content from the platforms where you've found them.
---
4. Use Fanclub Accounts 
If you have tried all the above hacks and are still unable to view the profile or posts from the particular private account you're interested in, consider using Fanclub accounts. This trick will work if the private user is a celebrity.
Search for their Fanclubs and join them from there. In most cases, the content that the private user has posted on their profiles will be similar to what they'll share on the Fanclub.
The beauty of using Fanclub accounts to view a private TikTok account is;
You can view all the content the private TikToker posts without their knowledge.
You will receive notifications when they post new content.
---
5. Use Third-party Apps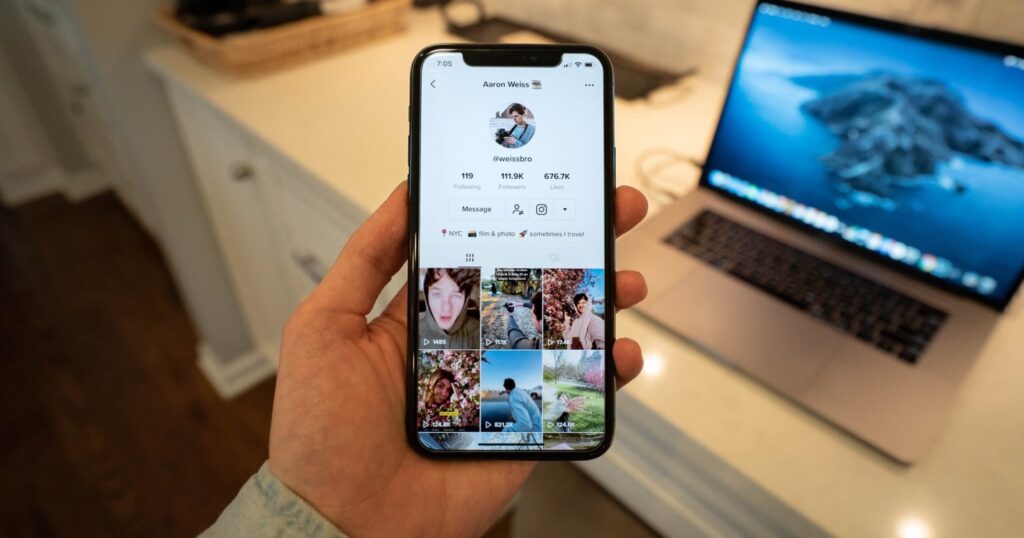 There are numerous private TikTok account viewing applications online. These apps have different features tailored to make your viewing of private TikTok accounts seamless. However, when downloading these apps, you ought to be careful.
Check the app's legitimacy and ensure it is safe for you to use. For safety purposes, consider using a proxy server or a VPN.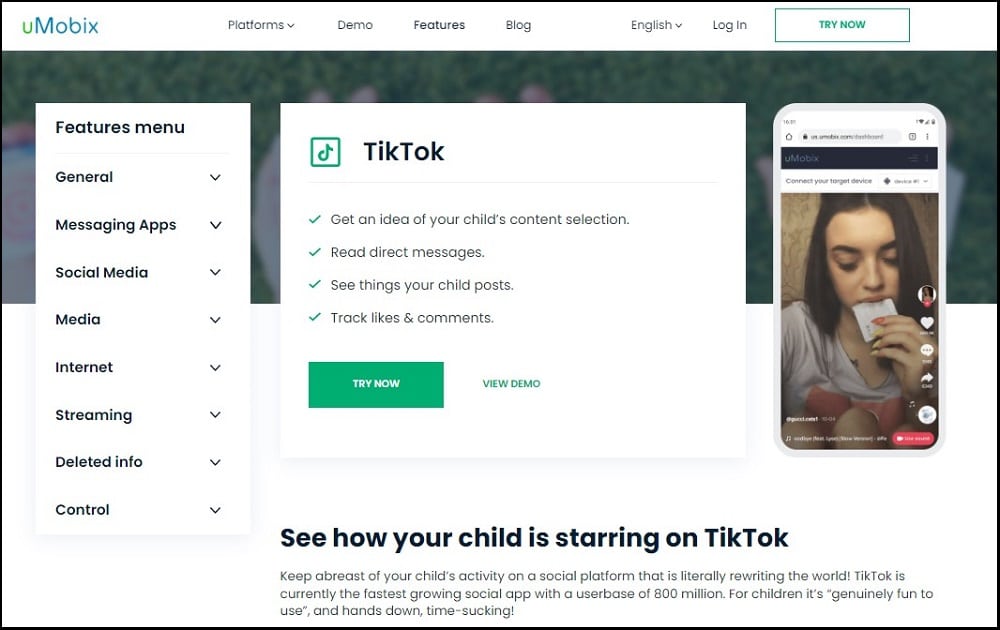 uMobix is a popular platform used to view private TikTok content without being monitored. Therefore, as a parent, you can check what your child popularly posts and their interactions online.
You can use uMobix on more than 30 popular social media platforms. You can try the free version for a while, then proceed on to the premium version. Get the comfort of monitoring as many accounts as possible.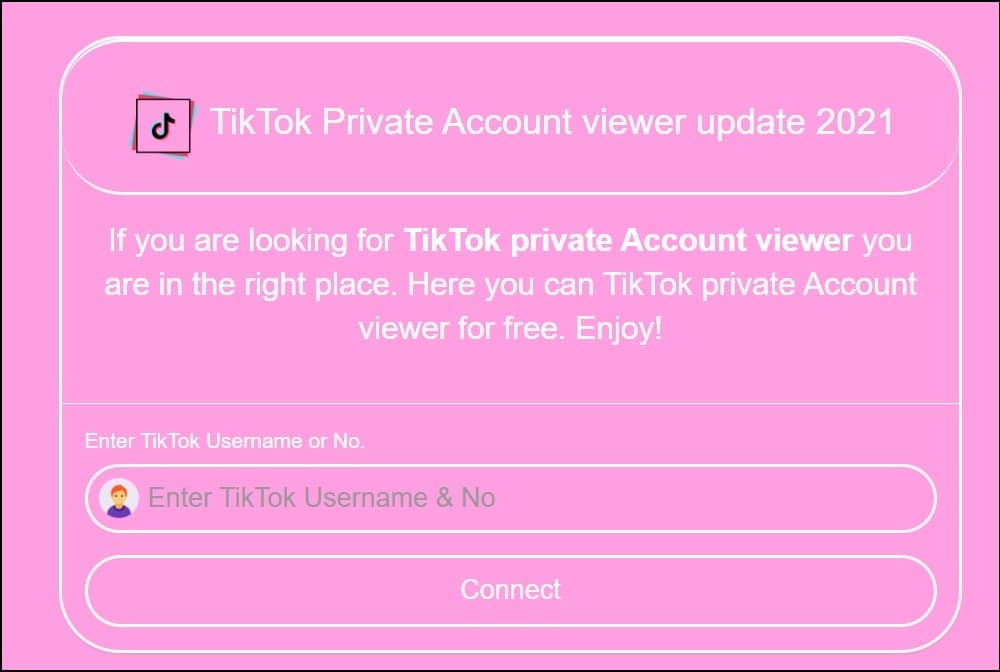 You can also consider the private TikTok tool to check private TikTok accounts or content. It is free to use with incredible features. Therefore, if you are on a budget, it is ideal for you.
All you need to do is to enter the TikTok username, click connect, complete the captcha, click "start" and the "final" button. The system will connect, and you will be able to view a private account without being monitored.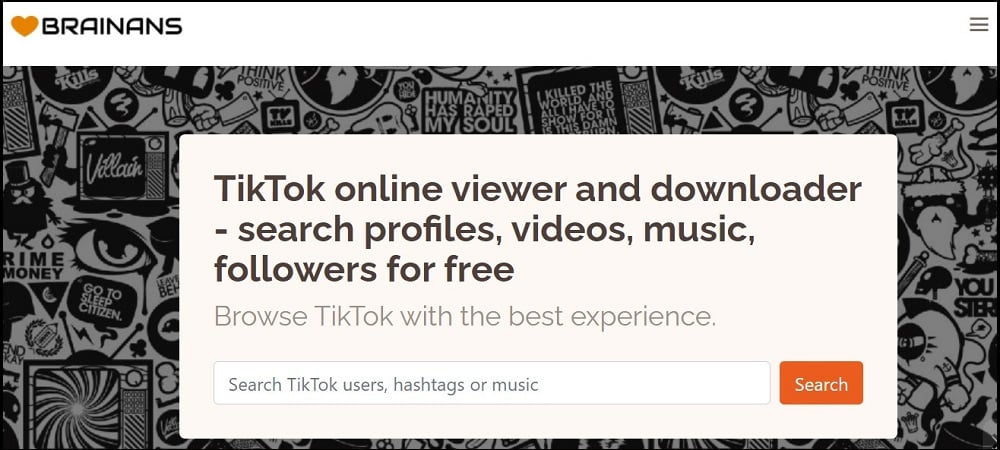 Brainans can help you to view private TikTok accounts anonymously, analyze, and download content. When you download, you don't have to fear viruses or malware, the platform is safe.
You can use Brainans to search profiles, media, music, videos, view comments, statistics, followers , and much more. Additionally, it lists all trending videos on the homepage. Get ideal results in an instant.
---
6. Follow them Using Your Friend's Account
This should be treated as your last resort. If you need to see what the private TikTok profile posts and you don't want them to know you are following them, consider using your friend's account to follow them.
However, be notified that this is a risky method; it violates the terms and conditions of TikTok. It can lead to the suspension of your friend's account. Thus, if you have to use this method, be cautious.
---
Private TikTok Account Vs. Public TikTok Account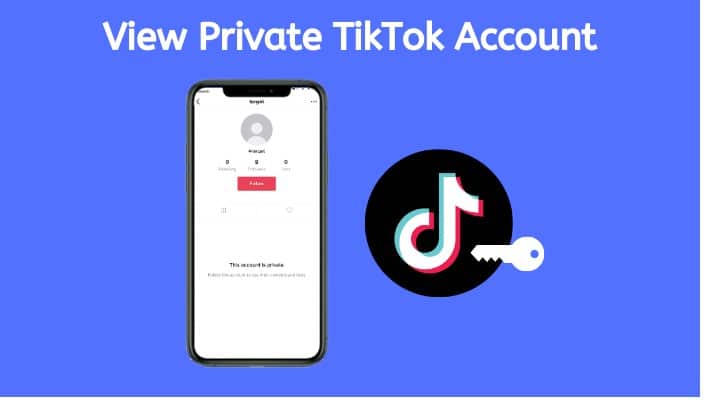 A private TikTok account is not accessible to TikTok's followers who do not have a phone number for the account owner. Thus, uploads from a personal account will not be visible to people outside the user's contact list. These people (those in the user's contact list) will receive a notification once the private user posts an update on their profile.
A private TikTok account is ideal for anyone looking to remain anonymous on the platform. Most teenagers prefer private TikTok accounts to hide from the public limelight. With a private account, you will also be free from unnecessary attention.
On the other hand, a public TikTok account is accessible to all TikTok users. With a public profile, the user cannot turn off notifications for stories or updates that users from their community are posting. Therefore, a public TikToker will see all posts without controlling what to see and when to see them. Every post from their community will feature in their feed.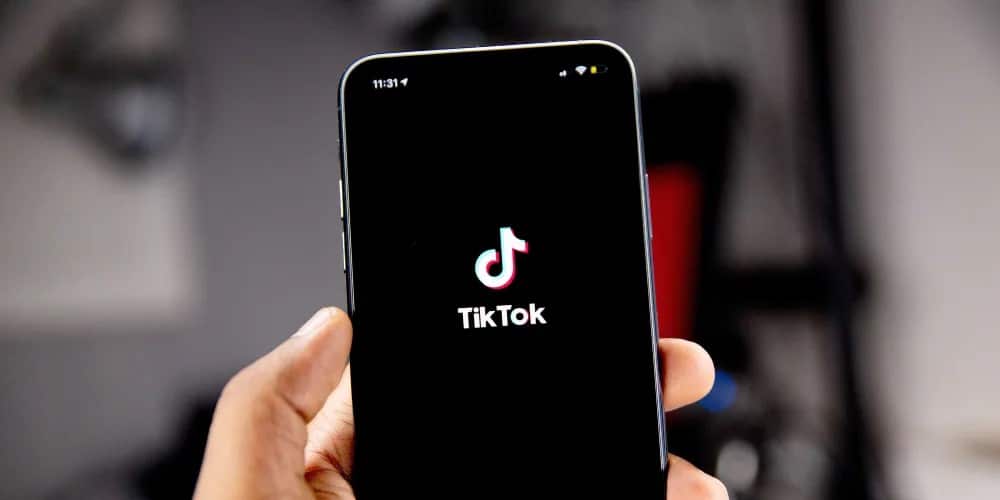 The public TikTok account is the best for people looking to go viral with their posts. Brand ambassadors are some of the examples of public TikTok profile users.
---
How to Identify a Private TikTok Account
It's pretty simple to identify a private TikTok account. Private accounts will not display any posts or likes on their profiles. Instead, you will find different messages that read;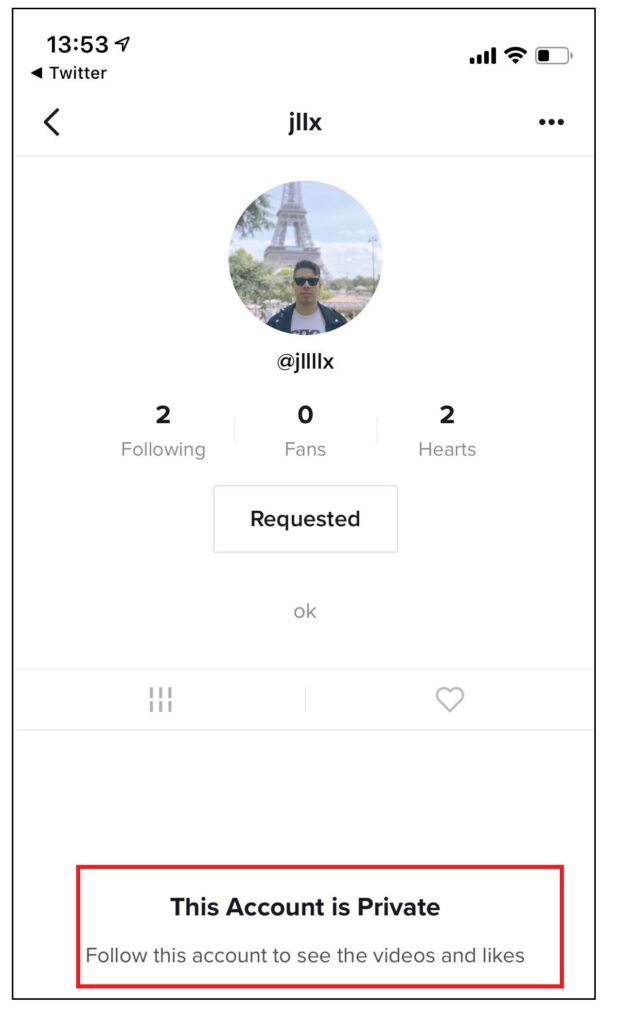 Follow this account to see videos and likes.
When you see a "no content" message, it does not imply that the account is private. It may mean the user has not uploaded any content on their profile. Once they upload any content, the no-content message will disappear.
---
Conclusion
So, how can I view a private TikTok account? There are straightforward hacks that you can do to view any private TikTok account. You can choose to follow them, create a Pseudo account and use it to follow them, or use the Fanclubs account to view their posts. If the three methods fail, you can use third-party apps to view the private profiles or your friend's TikTok account. However, the latter option is risky.