If you want to earn more and, at the same time, create global recognition for your product or service, leveraging the foreign markets is pretty crucial.
Thankfully, the internet has opened up many opportunities for modern businesses that allow them to communicate and reach their global audience without the fear of security.
But is it possible to gain this recognition while being at home? This article explains how a, for example, UK proxy can help you easily achieve your foreign goals.
---
Internet Personalization Practices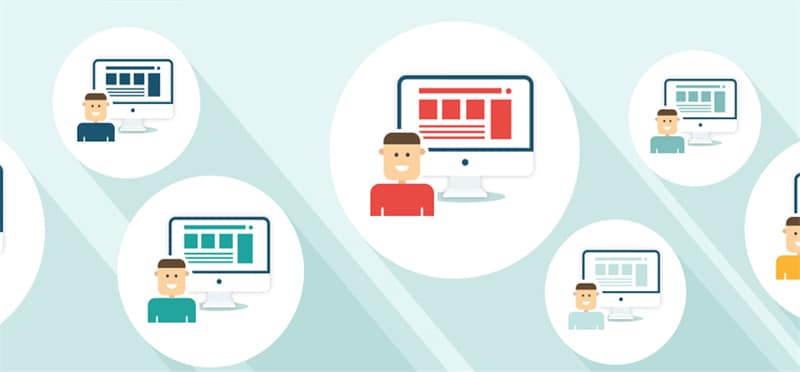 One of the ways you can enter foreign markets is through various personalization practices on the internet. This involves giving people exactly what they want by catering to their locations, behaviors, and IP addresses.
Personalization has become a fundamental component of the digital strategies of many businesses. And why shouldn't it be? People want to see the things they like or prefer as they don't have enough time to scroll through content entirely unrelated to them.
One of the most prominent personalization practices is related to web content. It is about designing a customized experience for everyone who visits your website.
Customers expect digital experiences online, similar to what they get in stores. Web personalization enhances users' experience by creating mobile apps, emails, websites, and digital ads that meet their tastes and preferences.
Types of Web Personalizations
Achieving web personalizations isn't that straightforward. It involves creating data through past purchases, geolocation, and site behavior. Web personalization can include anything, from sending a personal welcome message to highlighting relevant product recommendations for returning clients.
Below we have shared some ways to utilize web personalization and make every website special for a new visitor.
It is imperative to add dynamic content to your website that changes with the preferences and behaviors of users.
If you want to tailor your website for every visitor, ensure relevant product recommendations and content per behavior trends and visitor interactions.
Your landing page should have personalized content for every viewer.
The pop-ups and overlays should highlight special discounts, promotions, or offers.
The search results should be based on the real-time behavior of the visitor.
It may sound easy to achieve your personalization goals; however, the reality is quite different. There are many challenges that web personalization practices present to businesses operating around the world.
---
Personalization Practices Challenges
The thing with digital marketing is that it evolves at an incredible rate. The same is the case with consumer demands, so it is imperative to flow with the same speed and remain in the competition.
Personalization is always in demand whether you are leveraging a local or a foreign market. However, it comes with challenges that today's IT teams and marketers find hard to overcome.
Data Collection
If you want to meet the demands of an audience in a specific area, you need to have all the data related to them. It is safe to say that data is one of the primary instruments that allows you to attain relevance, speed, and timing to accelerate repeat visits, engagement, and purchases.
Personalization is hard to achieve without context, and abundant data is an essential requirement. Unfortunately, chasing content isn't as easy as it seems. Customer journeys become complex with time, and their interactions, needs, and behaviors spread across channels and platforms.
Besides, collecting data may become more challenging if you are targeting a foreign market due to geo-restrictions. As a result, you are left with a limited amount of information to enhance  personalization.
Access to Customer Profiles
You may get data, but if it's mixed and matched, it might get hard to picture your customers adequately. Marketers need access to the complete customer profiles, covering their behaviors, demands, and specific locations. The profile should provide a detailed and consistent overview of the customer, so you know how to create future interactions with your foreign audience.
Again, getting access to this sort of information from your home isn't an easy task. Even if you have a huge team, you may not get the required data in a format easy for evaluation.
Content Management
If you want to achieve personalization on a vast scale, you need to take the time to assemble and then deliver the personalized content to different people. Personalizing one page is easy but managing a whole website for five different nationalities demands a proper structure.
You also need to ensure that your content reflects the brand and its value in foreign markets.
---
Proxies Help Overcome the Challenges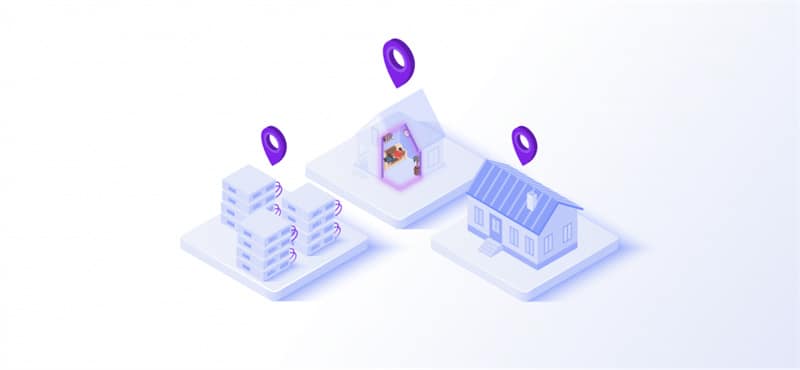 Proxies are intermediaries that can help you connect with the data available in another country. They can efficiently bypass geo-restrictions, allowing you to view the content you were prohibited from accessing initially.
For instance, if you use a UK proxy, you get a new IP address that helps attain information available only to UK users. As a result, you get data from a market that wasn't approachable in the first place.
Besides helping you collect data and accessing consumer files on different platforms, proxies are also helpful for brand monitoring, price monitoring, and even lead generation.
They also contribute toward different personalization practices that can help you easily enter the global market without leaving your home. Lastly, proxies provide security to keep your data collection progress safe from cyber attacks.
---
Conclusion
Personalization is vital to approach markets with customers of different behaviors and demands. If you plan to launch your product or service in a foreign market, a UK proxy can help you access all the required data you may need to practice personalization.