Influencer marketing is one of the best campaigns many companies are using to promote their products. These Instagram money Calculators can be used to evaluate how much an influencer can charge for certain promotions. Companies are embracing influencer marketing due to the increased use of social media networks. It has been one of the fastest-growing online customer acquisition strategies for which people are willing to set a budget.
Both companies and influencers in specific niches are benefiting. Influencer marketing can work in different ways. For starters, affiliate links or promo code commissions are used.
So, the influencer gets a commission whenever someone purchases by clicking the link or using the promo code. The other case is when there is a fixed price for the product or service promotion.
We have highlighted some of the best Instagram Money Calculators that can help you estimate what to budget for your marketing campaigns.
---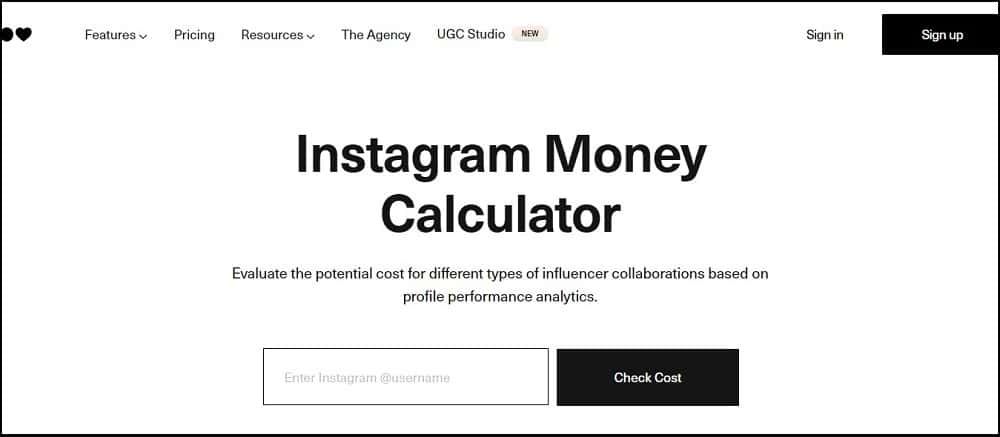 Are you looking to engage an influencer in your marketing plans? The Inbeat Instagram Money Calculator is one of the best platforms that you can use to evaluate ssomeone'sworth through their Instagram account. Therefore, you can make a firm decision on whether to pursue a collaboration with them.
The cost is mainly generated from the performance analytics of the person. The parameters provided include the number of followers, engagement rate, and average likes.
The more followers a person has, the more expensive the influencer will charge you. Through the Inbeat Instagram Money Calculator, you can plan your marketing budget.
---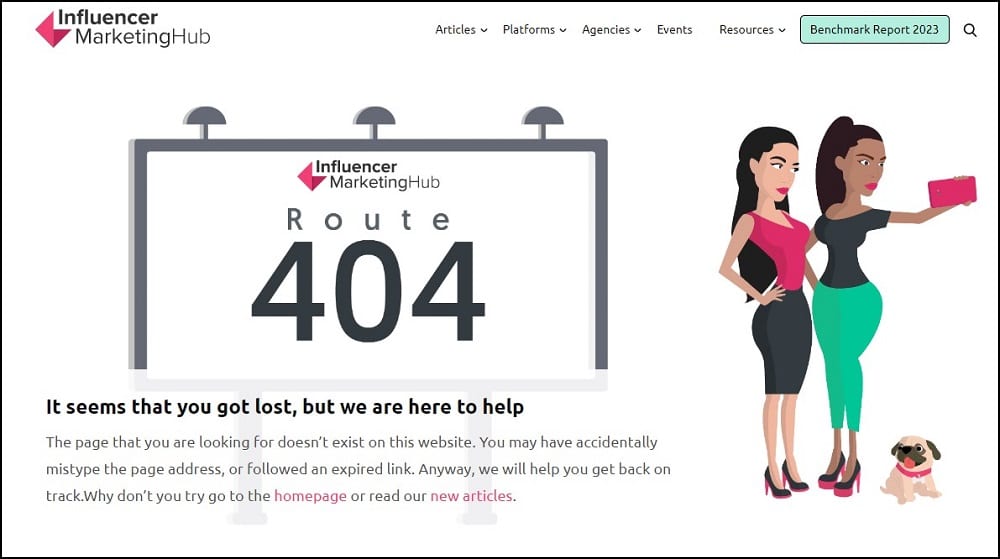 This Instagram Influencer Earnings calculator is accessible to anyone wanting to calculate the estimated earnings of a specific Instagram user profile. It provides information on the number of followers, engagement rate, and average post likes.
You also get information on the audience's interests, age, demographics, language insights, comments check, and more. You can generate a full report to get all the information.
Additionally, it can be used by an influencer who would want to gauge their competitors, people who would like to promote their brands, and marketing personnel. Therefore, knowing what to set aside for the marketing budget makes it more accessible.
Ideally, you can check influencers in the same niche to see who will bore more fruits than the other.
---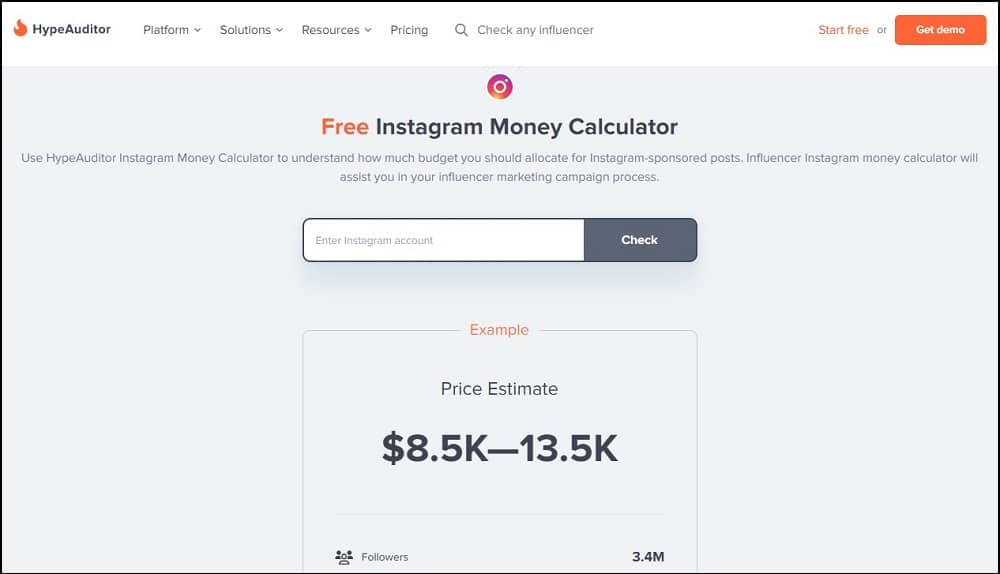 Hypeauditor is another Instagram Money Calculator that you can use to evaluate the price estimate of a particular influencer. You need to insert the iinfluencer'susername and get information on the number of followers, price estimate, and post engagement rate.
Therefore, you can check your budget and know whether it will do justice to your marketing campaigns. Influencers can use it to check their worth and also by companies to evaluate the funding they need to assign for marketing.
---
Another great online tool we highly recommend is the Inzpire Instagram pricing calculator. However, it only shows the results of influencers with businesses or creator accounts. Therefore, you may not get the information you need if it is a personal account.
The platform makes it easier to know how much you can charge brands or influencers based on their performance and not merely because of followers. It is unique as you must provide information on the username, posts to publish, and stories to estimate what you will have to part with.
The results will provide information on the Instagram post reach, post impressions, Instagram followers, engagement rate, and estimated price of sponsored posts. Calculations are made based on reach, impressions,  engagement rate, and follower size. Ultimately, it is recommended to choose an influencer in your specific niche.
---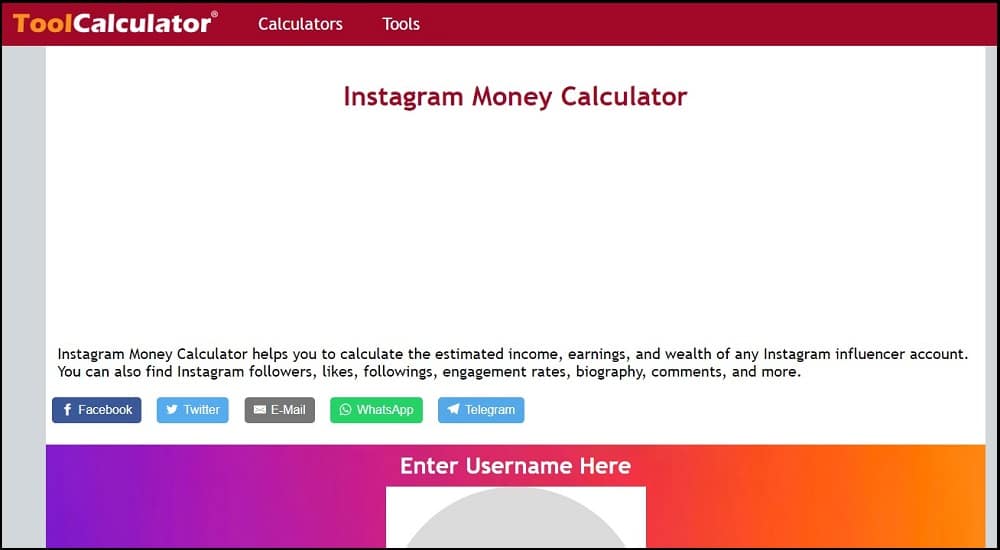 Like most ideal platforms, you must insert the Instagram username in the search box and get information on the average likes, followers, monthly earnings, expected post-earnings following, and engagement rate.
The money calculator makes the calculation based on the engagement rate and Instagram followers. Through using the tool, you can know whether an individual influencer will meet your budget or whether you will need to go the extra mile to ensure that your goals align.
As a starting-out influencer, you can also use the tool to evaluate what you can charge people who approach you for collaboration.
---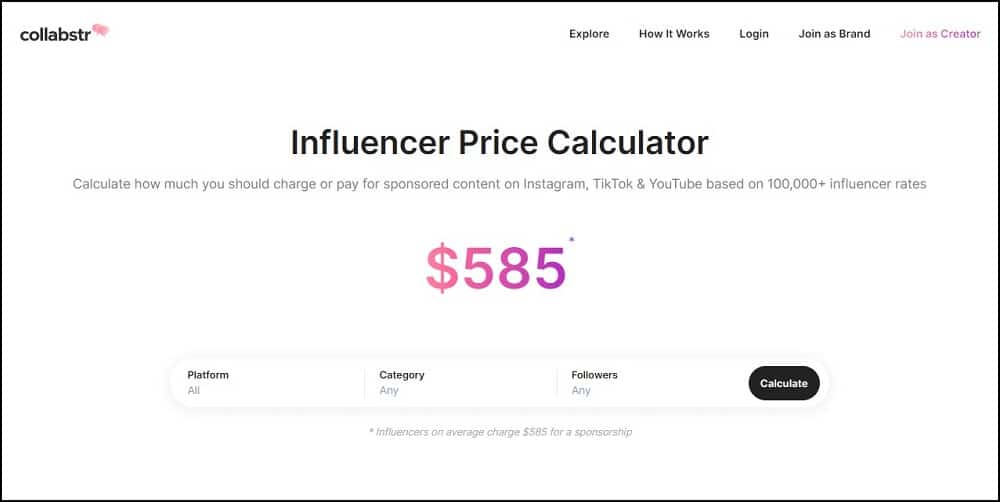 This is another ideal Instagram money Calculator that we highly recommend. It lets you calculate how much you should charge or pay for sponsored content on Instagram. When evaluating, you can choose based on a specific niche: beauty, lifestyle, fashion, travel, health, fitness, food, drinks, model, entertainment, art, photography, music, dance, entrepreneurship, family, animals, etc.
Once done, choose an influencer with a range of followers. Therefore, you can know the perfect influencer to collaborate with. As an influencer, you need to charge based on the specific platform, niche, and size of your following. You can also check the estimated price for YouTube and TikTok.
---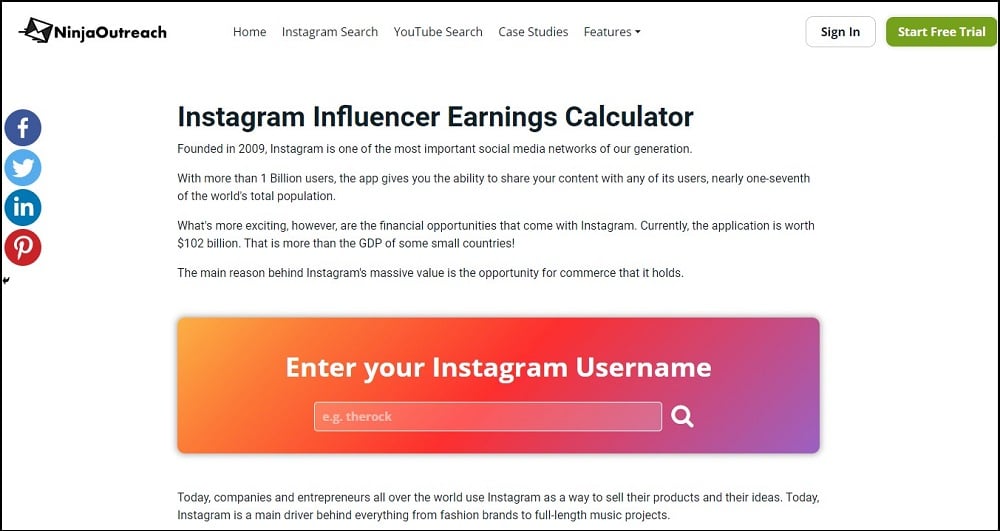 Instagram is the perfect platform to promote some products or introduce a new product to the market. With over 1 billion users, you are assured that your target customer is on the platform.
You need to insert the specific username and get information on their followers, engagement rate, average likes, estimated earnings per post, follower growth over time, engagement insights, contact details, and business account details.
With an account, you can get a full report with more metrics. Luckily, you can evaluate as many influencers as you want.
---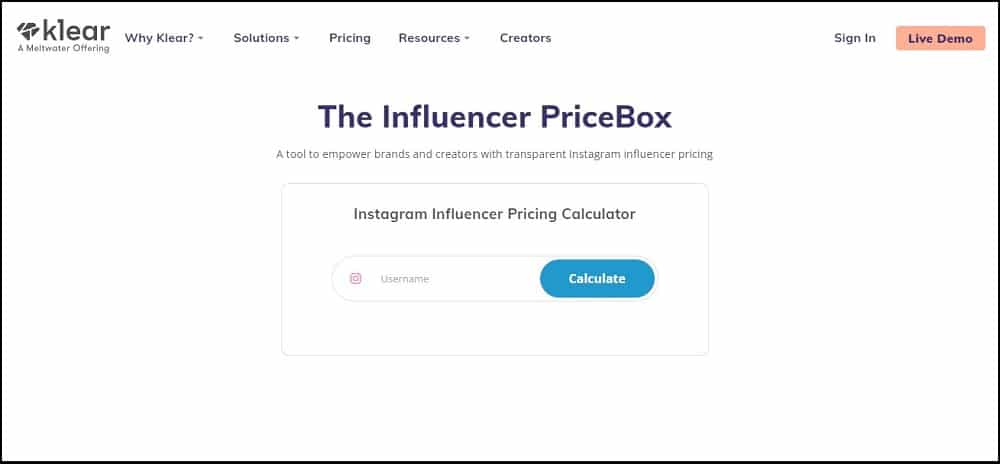 The Influencer PriceBox can empower brands and creators with the perfect pricing to charge. Therefore, companies can set aside the correct marketing price for the same. The tool is embedded in influencers' profiles, making rates visible during vetting.
You can evaluate how much influencers charge for posts, stories, or videos that they post for you. Therefore, you can decide on the perfect media for your advertisement.
You can even have a week's mmonth'scollaboration based on your desired exposure for the specific marketing campaign.
---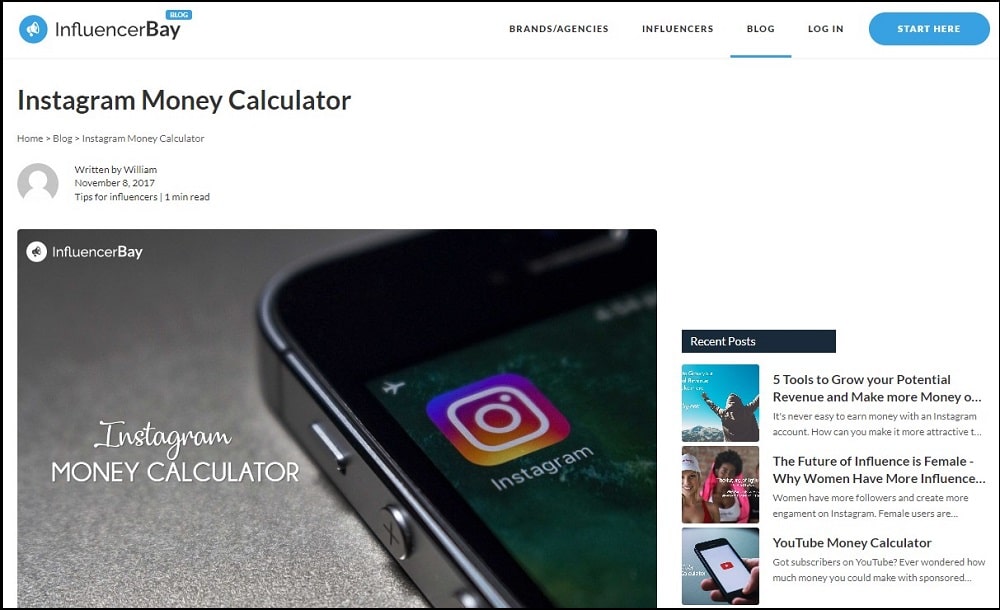 You can use this Instagram Money Calculator to evaluate an iinfluencer'sworth to decide whether to involve them in your marketing campaigns. It is better to consult influencers if it reaches a larger audience in your niche.
Influencers can also estimate their worth to know what to charge. Once you check, you get information on their number of followers, following, posts, likes engagement, comments engagement, and how often they post.
The earnings per post will also help you know what to expect from the specific creator. Therefore, you better utilize one of the best tools in the market.
---
Get The Best Instagram Influencer At A Fair Price
Influencer marketing can help to boost your brand or company in the most significant way possible. Therefore, even if you check the estimated price for an influencer, consider the kind of content they produce. What amount of engagement do the posts get?
Also, try to check the number of followers to see whether it corresponds with the kind of engagement that it gets. Additionally, check the length of the campaign and how long you would want it to last. Get the perfect estimate for your marketing campaigns!