Most anime guys with abs are known to have incredible strength which they use in battles. They also have masculine bodies that make them noticeable in any crowd. Masculine men with abs are believed to be a major attraction. This trait can also be seen in some anime where some guys portray such characters with well-defined abs on their masculine bodies.
The trait matches well with their personalities and roles as they tend to be fighters or have to meet a certain goal. Even though you may judge them as fierce, some have the best hearts and always strive to protect the innocent and seek justice.
They even act as a great inspiration to people who love to work out. We have highlighted some of the best anime guys with abs.
---
1. Taiga Kagami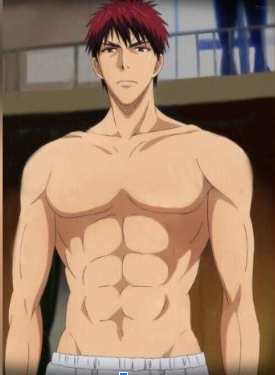 Japanese name
火神 大我
Age
16
Height
190 cm (6′ 3″)
Weight
82 kg (181 lbs)
Powers
Jumping Power
Lane Up
Air Walking
Self Alley-Oop
Meteor Jam
Tactical Battle
Animal Instinct
Pressure Defense
Hair Color
dark red and black
Eye Color
red
Anime
Kuroko no Basuke
Kagami Taiga is one of the main characters in Kuroko no Bosuke. With his physical build, you can only imagine his zeal as a basketball player. During matches, he always strives to give his best. He knows he has a lot of physical strength, which he utilizes on the pitch.
Since he knows his strength, he prefers playing against strong opponents to live up to his dream of being the best basketball player in Japan.  He often wears a red, black, and white jersey with the number 10. Moreover, he is always seen with a shiny metal necklace with a ring on it.
He has a strong personality, ambition, stubbornness, and determination. His perfectly aligned abs make him famous and a favorite among many. He is good at what he does and strives to fulfill his dreams regardless of the obstacles.
---
2. Eikichi Onizuka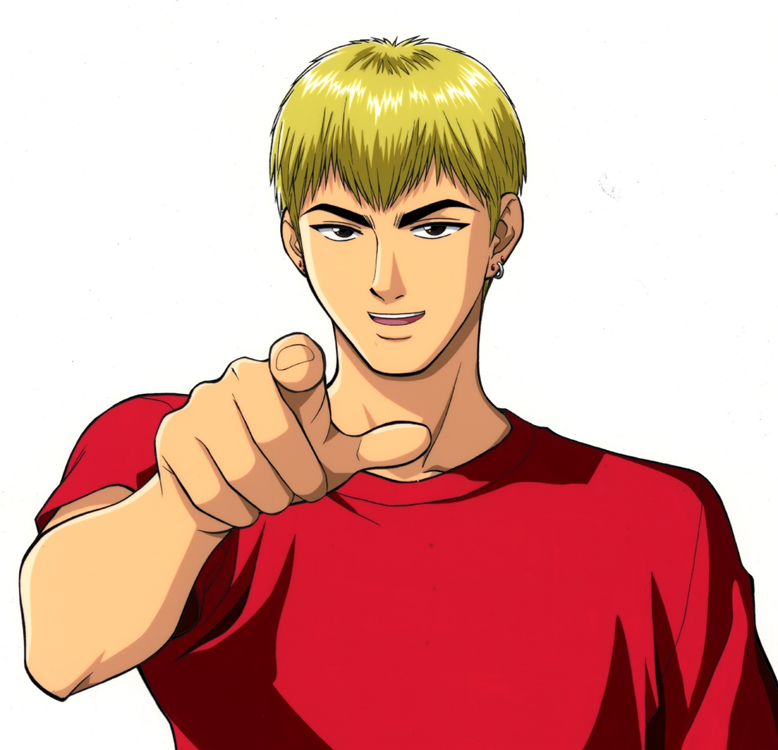 Japanese name

鬼塚 英吉

Age

22 years
Height
175 cm (5 ft. 9 in.)
Powers
Fearsome power
Hair Color
Black – natural

Brown – dyed

Eye Color
Dark brown
Anime
Great Teacher Onizuka
Eikichi Onizuka is another popular character in the Great Teacher Onizuka series. He is a 22-year-old bachelor and teacher at the Holy Forest Academy. He teaches social studies but also teaches life lessons to students.
As a teacher, he regularly changes his outfit to suit his profession. He is also athletic and flexible, with well-defined abs forming an almost perfect masculine body.
Furthermore, his fearsome power helps him solve many problems in class and the outside world. As much as he is a teacher, he is also a vulgar guy and attracted to girls but has never gotten a girlfriend. He is actually tough and kind at once.
---
3.  Toshinori Yagi – All Might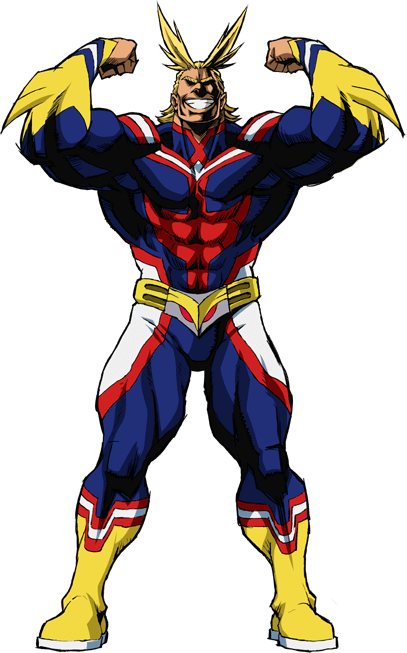 Japanese names

オールマイト
Age
55+
Height
220cm (7'3″) (Muscle form)
Weight
274kg (604lbs) (Before injury)

255kg (562lbs) (Muscle form)

Fighting style

Melee combat

Long-ranged combat

Hair Color
Blonde
Eye Color
Light blue
Anime
My Hero Academia
Toshinori has a muscular and well-defined physique resembling a Western comic book superhero. His chiseled features on the face make him look fiercer for his role. He often wears a costume that features a skin-tight blue bodysuit decorated with a red symbol. At one point, he sustained permanent damage that led to declining health.
He strives to protect and save innocent people. Toshinori is often seen with a huge smile since he believes those who smile are the strongest. He also takes his time to interact with fans as he is seen as a superhero.
However, when he is back to his true form, he is reserved and does not want attention compared to when he is a superhero. He always wants to be a pillar people can rely on.
---
4. Aoi Todo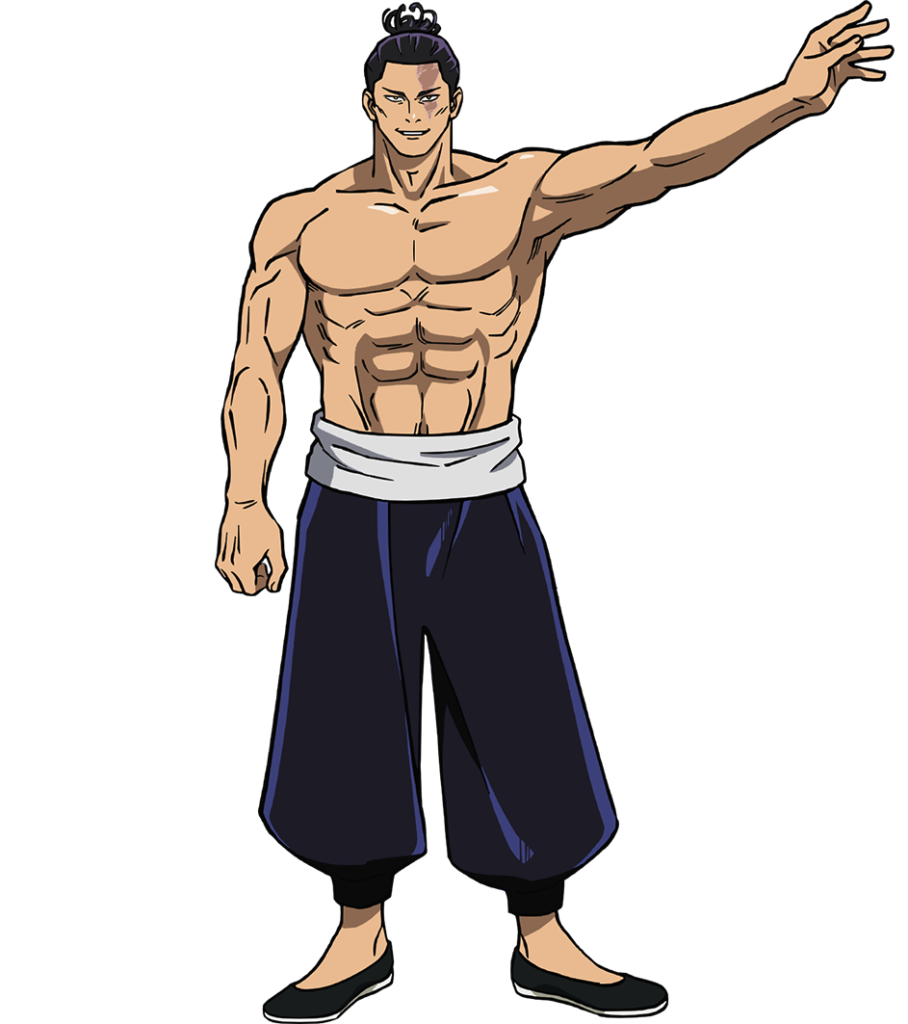 Japanese name

東堂葵
Age
18
Height
Over 190 cm (Over 6'3″)

Powers

Powerful sorcerer

Physical strength

Enhanced Speed

Tactical intellect

Hair Color
Black
Eye Color
Black
Anime
Jujutsu Kaisen
Aoi Todo is another incredible anime character with well-defined abs. He is a supporting character in the Jujutsu Kaisen series.  His muscular build makes him noticeable in a crowd. One unique feature is a large scar on the left side of his face, which he got when training with Yuki.
Aoi Todo is one of the most unique characters with an eccentric attitude. He is great on the battlefield and also loves showcasing his muscles. This is even depicted in his clothing of only a short with a bare chest when fighting.
He knew he had immense strength since he was young and needed to use it for a good cause. Additionally, he is confident, and you can note how he immerses himself in dangerous situations. He has a fun personality, confident, smart, and dedicated to his beliefs. You will like him too.
---
5. Ippo Makunouchi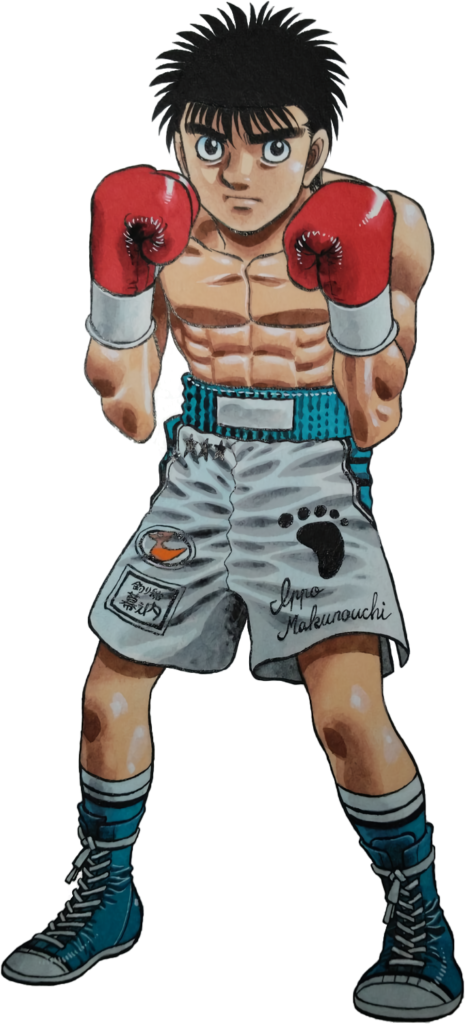 Japanese name

幕之内 一歩
Height
164 cm (5'5″)

Powers

Power

Speed

Stamina

Technique

Intelligence

Hair Color
Black
Eye Color
Black then turns brown
Anime
Hajime no Ippo
Ippo is another incredible character with abs. He is seen to have been raised by his mother, Hiroko, for a better part of his childhood since his dad died earlier. Since then, he used to help his mum in her family's fishing boat business. He never spoke to his mom about what was wrong during his school years.
When bullied, he was saved by a novice boxer, Mamoru Takamura, who noticed how well-built Oppo was and encouraged him to defend himself from the bullying gang.
He was also given Mike Tyson knockout videos, which encouraged him to want to engage in boxing. He also trained for years to get the perfect fit body.
---
6. Killua Zoldyck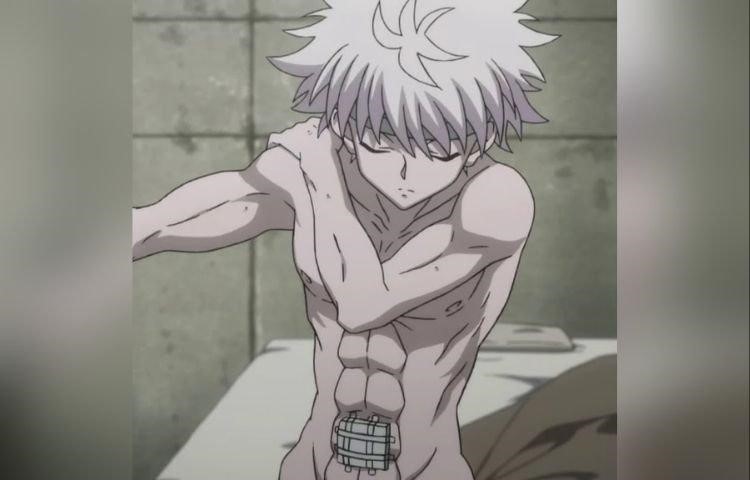 Japanese name

キルア゠ゾルディック

Powers

immense strength, great speed, master of stealth, expert tracer, enhanced agility, great stamina, poison resistance, high pain resistance, electric resistance, and high intelligence

Hobby

Skating.

I am spending time with Gon.
I am eating sweets.
Playing darts
Gambling.

Hair Color
White
Eye Color
Blue
Anime
Hunter x hunter
Killua is another anime character with abs. He is a middle child to the Zoldyck family, known assassins.  Due to this, he mastered killing techniques at a very young age. However, due to this lifestyle, he got bored, rebelled against the family, and, even worse, injured his mother and second brother.
Killua had been trained to be a professional assassin from a tender age but didn't like it much. However, he is seen to be cheeky, cheerful, loyal, kind, and mischievous. He also has an adorable face and beautiful, well-defined abs.
---
7. Goku Son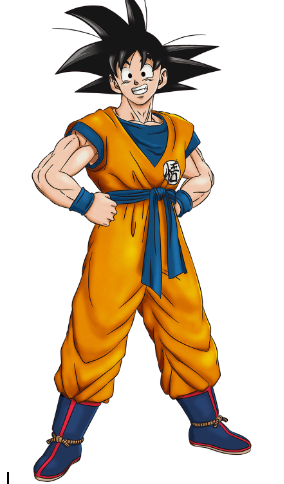 Anime name

Goku
Kakarot
Height
175 cm (5'9″) – adult
Weight
62 kg (137 lbs) – adult
Powers
Power

Speed

Stamina

Technique

Intelligence

Hair Color
Black
Eye Color
Dark-colored eyes
Anime
Dragon Ball
Goku's son looks like his father and possesses some incredible facial features. He also has a lighter pale skin complexion like his mother. While Goku was 12, he was shorter than usual and even seemed younger than he was.
Goku was timid but, with time, became hostile to carry out his mission of eradicating all sentient life on Earth. He is a great warrior and one of the main heroes in the anime. He has full strength that you will admire.
---
8. Inosuke Hashibira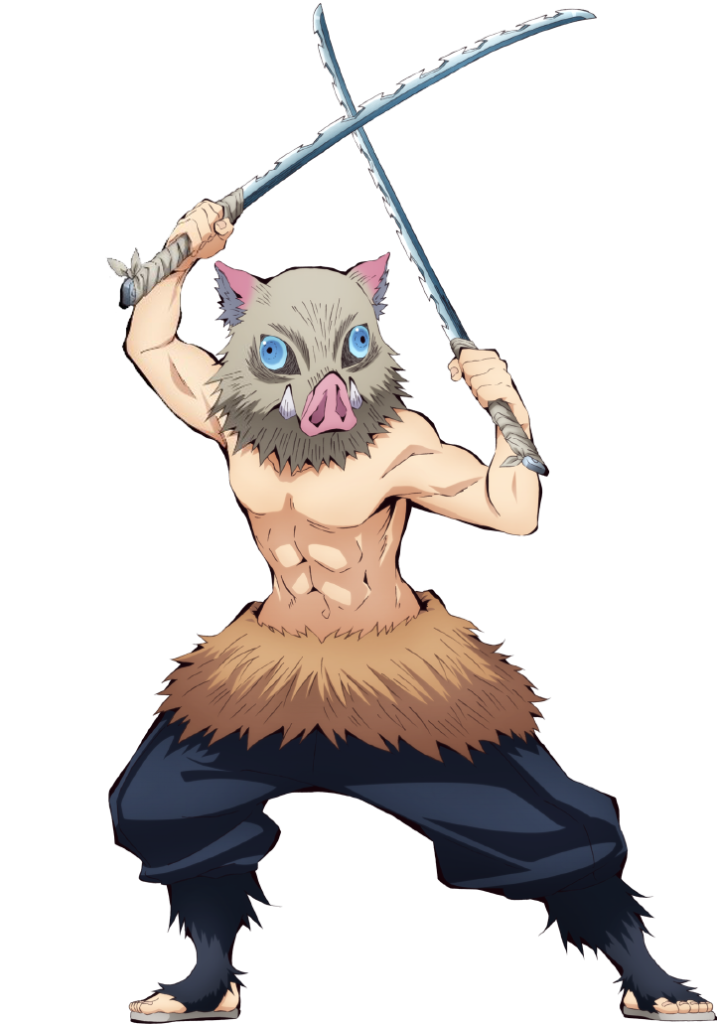 Japanese name

嘴平 伊之助

Age

15 years
Height
164 cm (5'4½")
Weight
63 kg (139 lb)
Powers
Animal imitation

Indomitable will

Poison resistance

Enhanced flexibility

Enhanced strength

Immense speed and reflexes

Immense stamina and endurance

Enhanced touch

Extrasensory perception

Hair Color
Black to Blue
Eye Color
Emerald Green
Anime
Demon Slayer
Inosuke is another attractive anime with abs. However, he is pretty short-tempered and likes to challenge strong people. Whenever he fights, he wears a boar head that makes him unique. He is often seen shirtless, which shows his well-defined abs.
His full muscular body makes him look so stunning. He also has a unique sense of style that you will admire. His character mainly consists of a short temper, confrontational, abrasiveness, and pride. He always thinks he is the strongest fighter in any situation. He also likes to challenge other people, making him enter danger.
However, even with his personality, he has a vengeful side in which he always gets mad when people he cares about get harmed. He is quite a character you would want to check out.
---
9. Takamatsu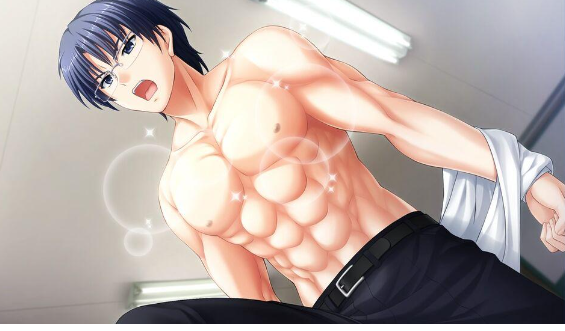 | | |
| --- | --- |
| Japanese name | 高松 |
| Height | 180cms. 5 foot 10 |
| Hair Color | Dark blue |
| Eye Color | Dark blue-purple |
| Anime | Angel beats |
Takamatsu is a strong character with some amazing abs. In addition to his beautiful dark blue hair, he also has some attractive dark blue-purple eyes. Even though he may appear slender, he has some beautiful muscles.
Takamatsu also has a calm and polite personality. He always tries to avoid trouble at all costs. Even though he is not such a genius, he still contributes smart information to the group. He also has a lot of confidence and doesn't fear speaking his mind out.
---
10. Bulat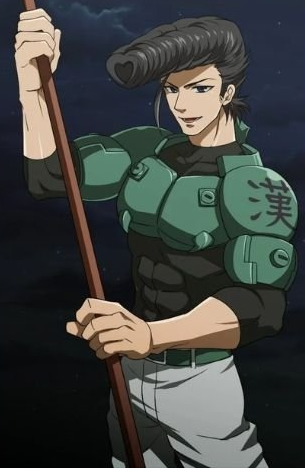 Japanese name

ブラート

Age

Mid 20s
Height
193 cm (6'4″)
Powers
Great weapon mastery

Great strength

Hair Color
Black
Eye Color
Blue
Anime
Akame Ga Kill
Even though deceased, Bulat was a tall, muscular young man. Most of the time, you would see him with a black leather jacket. Like most ideal anime characters, he had a calm and kind personality. In battles he took part in, he never lost his cool, was compassionate, and used to embrace his emotions.
Bulat was part of the night raid and was the strongest among them. His strength and endurance were enough to withstand various attacks. Additionally, he had impressive skills while using the weapons and great fighting skills that made him take on multiple opponents.
---
11. Asta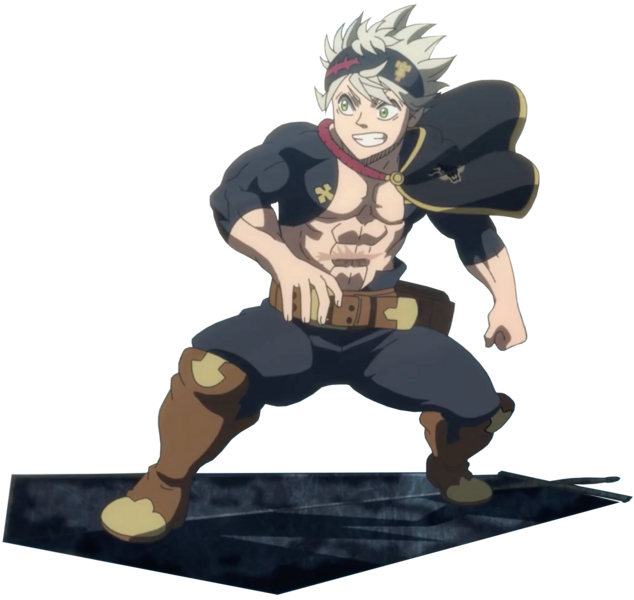 Japanese name
アスタ
Powers
Expert swordsman

Enhanced strength

Enhanced speed

Enhanced durability

Enhanced instinct

Keen intellect

Hair Color
Blonde hair
Eye Color
Green
Anime
Black Clover
Asta is another remarkable character with some well-defined abs. He is an orphan whom the church raised after he was abandoned by his mum there. He is short in appearance and has an exceptional muscular build.  Due to his excessive training, he gets numerous scars on his body.
Asta is cheerful, hyperactive, honest, and loves to express his thoughts & goals. However, this annoys people around him since he sometimes goes against other people's opinions.
At times, he may joke around, even in serious situations.  Additionally, he is a just man and is seen doing great acts to ensure no one feels burdened. Also, he believes that those who do wrong must work to cover up for the wrongdoings actively.
---
12. Joseph Joestar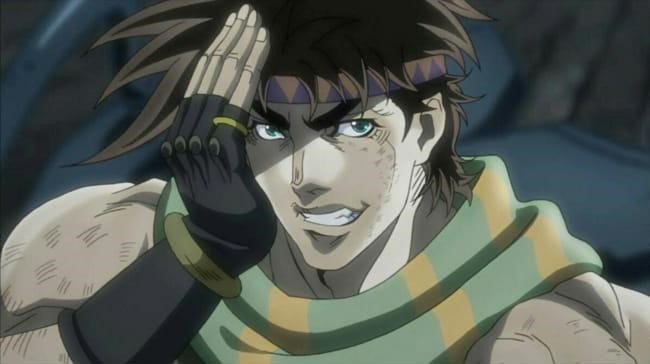 | | |
| --- | --- |
| Japanese name | ジョセフ・ジョースター |
| Age | 18 years |
| Height | 195 cm/6'5″) |
| Powers | Great fighter |
| Hair Color | Brown-black |
| Eye Color | Green |
| Anime | Jojo's Bizarre Adventure series |
Joseph Joestar is another remarkable character with amazing abs. He has a masculine build with light eyes. As expected, he has short, dark, and unkempt hair. However, he closely resembles his grandfather, Jonathan Joestar. His main outfit is minimal and pragmatic.
He hails from a family of great fighters, which makes him who he is, and he grows up to be a great fighter. On his journey around, he gets to fight zombies and vampires. Additionally, his attractive abs can be seen with a shirt or shirtless shirt. He is also very confident and among the best anime characters ever known.
---
13. Roronoa Zoro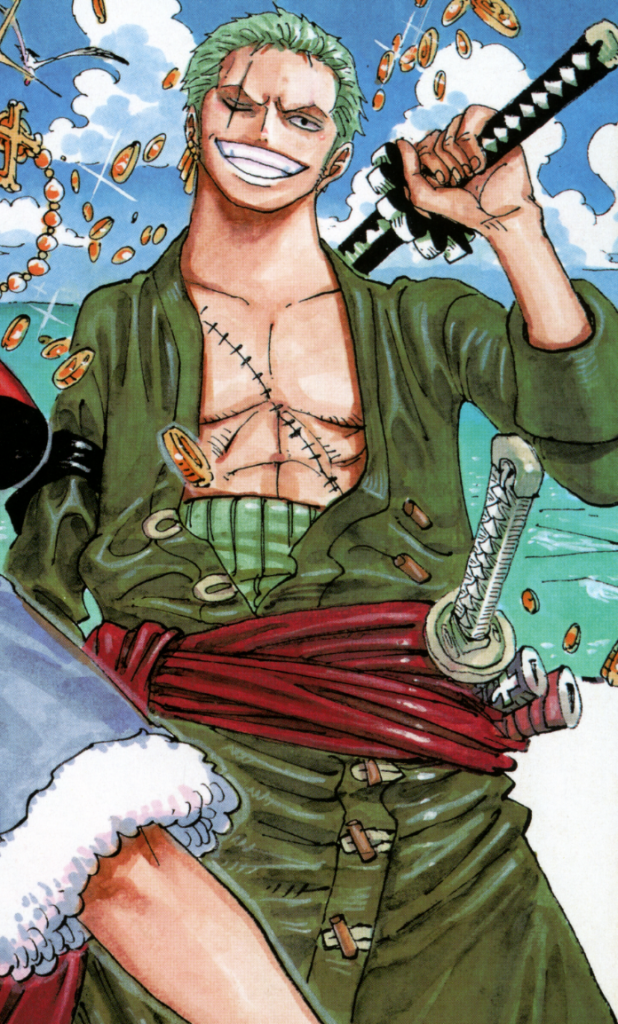 Japanese name
ロロノア・ゾロ
Height
178 cm (5'10") (debut)
181 cm (5'11") (after time skip)
Powers
Great fighter
Hair Color
Green
Eye Color
Black
Anime
One piece
Zoro is another impressive anime character with some masculine abs. He is of an average height, which is perfect for his character. He always loves to carry his three swords with him, which shows how much he is ever prepared to fight.
He also has many scars on his body, which he got from battles he has indulged in. You might misjudge him from his appearance, but he is among the most kindhearted characters.
He is one of the best swordsmen and has a fantastic body, complemented well by his abs. Moreover, he is a loyal friend who always fights for those he cares about. There are many instances where Zoro saves crewmates by fighting off enemies.
---
14. Alex Louis Armstrong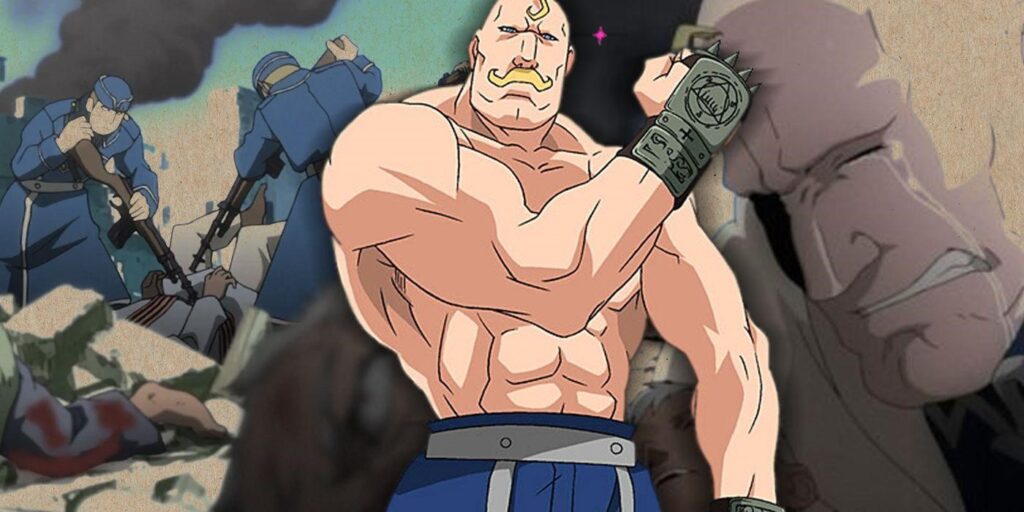 Japanese name
アレックス・ルイ・アームストロング
Age
Between 30-37
Height
212cm
Powers
Boxing
Wrestling
Super Strength
Portraiture
Tracking
Hair Color
Blonde
Eye Color
Blue
Anime
Fullmetal Alchemist
Alex is another strong anime guy with abs. The well-defined muscles are great for his role. Even though he wears his uniform, you can't miss noting his well-built physique.
He is also tall, making it easy to spot him in any crowd. One unique feature is his bald head with one strand of blonde hair. Even though, at first look, you would judge that he is intimidating, he is softhearted, caring, emotional, and full of compassion.
Just like his name suggests, he is really strong. His power, endurance, and speed can be termed as of a superhuman level.
---
15. Yujirou Hanma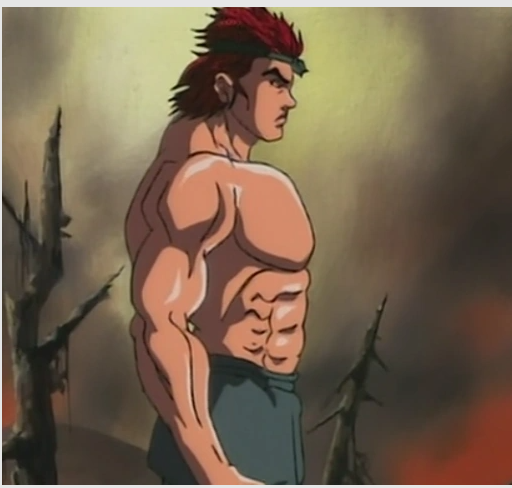 Japanese name
範馬 勇次郎
Age
37
Height
190cm
Weight
About 120 kg (265 lbs)
Powers
Assassin

Mercenary

Martial artist

Hair Color
Red
Eye Color
Black
Anime
Baki franchise
Yujirou Hanma is known to be a villain and is one of the strongest fighters in the Baki franchise series. His appearance made him be termed an "ogre". Additionally, he is tall and muscular with a really attractive physique. His well-built body came as an inspiration to many bodybuilders, who even made him an idol.
He is a well-paid freelance mercenary and assassin who the government and organizations often hire. Furthermore, he is a well-known martial artist who strives to defeat his father.  He is one of the strongest anime guys with abs.
---
Enjoy The Best Anime Featuring These Powerful Guys With Abs
All the 15 anime guys with abs are known to be strong and fight for a good cause. Even though, judging by appearance, you may think they are arrogant and full of pride, they are some of the most caring characters in their respective anime.
Therefore, if you have any doubts, check out the various anime series and be proved wrong. Their well-defined abs also make them an attraction among the other characters. However, they don't get distracted by their attractiveness and strive to meet their goals.