Are you looking to make a cartoon intro video as a beginner? Read this comprehensive beginner's guide on how to use the best cartoon maker, Doratoon, to make an attention-grabbing intro video.
Creating a cartoon intro video can be a daunting challenge for a beginner. However, it is not as difficult as it seems. You only need the right cartoon animation software and the how-to of creating a cartoon intro to make yours in fifteen minutes, even as a newbie.
If you are reading this post, you certainly want to know how to make a cartoon intro video without previous experience or skills. We will offer a detailed guide on how to create an attention-grabbing cartoon intro video in fifteen minutes. Let's get started!
---
What Tools Do You Need?
So, what do you need to create a cartoon intro video? You need a script, storyboard, and a powerful cartoon maker like Doratoon. Let's start with the most important tool – the cartoon animation maker.
---
Doratoon: The Most Effective Cartoon Animation Maker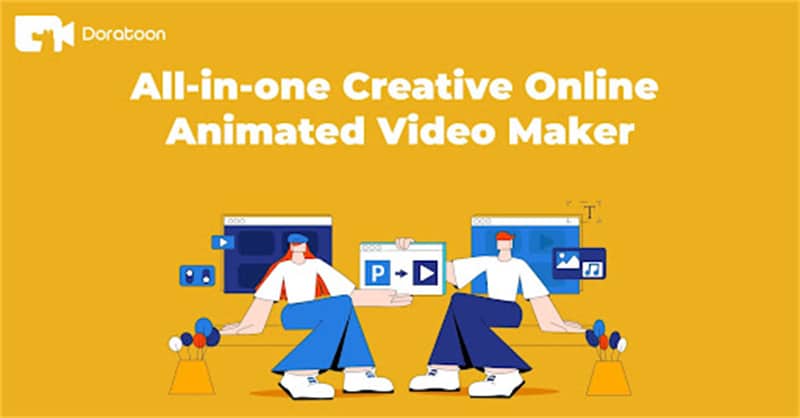 If you started checking for tools before you come across this post, you have probably seen many animation makers. Are they all effective? Of course not! That is why it can be a bit difficult to choose the right software tool when creating a cartoon intro.
What is our recommendation? Doratoon!
Doratoon is a powerful software tool for creating unique cartoon videos. It has exceptional editing tools and design elements to make the creation process seamless for you.
Doratoon takes the stress of creating a cartoon intro from scratch off you and gives you everything you need to inspire your creativity. You will find millions of royalty-free animations, templates, stock footage, backgrounds, and props to use.
Whatever niche your cartoon is themed around, you will find the perfect pre-animated template you can use to create the intro video.
---
Why is Doratoon the Most Recommended Software for Creating Cartoon Intro Videos?
Doratoon has several features that make it the best choice. From the highly intuitive editing tools to the millions of digital assets available, you can find everything you need to create a show-stopping cartoon intro video with this cartoon animation maker. Here are some features that make Doratoon stands out from the rest:
A huge library of premade templates with thousands of options
1000+ animated characters with facial expressions and actions
AI Drawing and AI Dubbing Features
100 Million+ stock video clips and photos
10,000+ 2D & 3D animated background images
10,000+ stock props and other objects
---
How to Make a Cartoon Intro Video with Doratoon
With a good script, you can make your cartoon intro video in four easy steps within fifteen minutes. Doratoon provides intuitive drag-and-drop editing tools that let you customize premade templates to suit your needs.
The first thing is to develop your script. Next, visit Doratoon to make your cartoon intro. Here is how to make a cartoon intro video with Doratoon in minutes:
Step 1: Create an account with Doratoon for free.
Step 2: Select a preferred template from the template library.
Step 3: Customize the template with your script's content using the editing tools.
Step 4: Preview the cartoon intro video and download it on your computer.
Viola! It is as simple as that. Doratoon is a beginner-friendly cartoon maker that lets you create a powerful cartoon intro video in minutes.
Now that you know how to make a cartoon intro video with the best cartoon animation maker in the market, the next thing is to know how to make your video intro powerful and attractive. As mentioned earlier, you need a stellar script to get it right.
---
How to Create a Stellar Script for Cartoon Intro Videos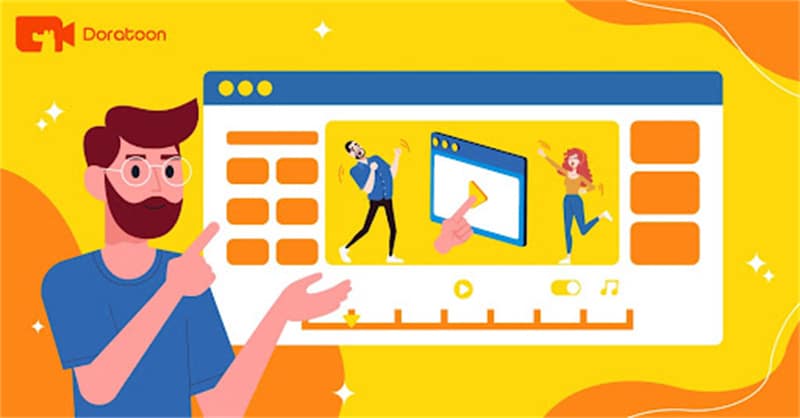 The script is the blueprint for your intro video. It covers everything you want to feature in your video. Before you write your script, you must have a clear objective of what you want to achieve. Why do you want to make a cartoon intro video? What do you want to achieve with it?
What action do you want your viewers to take after watching? Who is your target audience? What message do you want to include in the video? Your script should answer these questions. The first place to start is to determine the core message.
Next, convert the message into an engaging story. Since your intro video is about 30 seconds long, the storyline should not be windy or long. Go straight to the point, deliver your message with a punch, and include the call to action. After creating a script, the next logical step is to create a storyboard.
---
How to Create a Storyboard for your Cartoon Intro Video
A storyboard is essential to your video creation. It gives you an idea of what the final video will look like. It will also help you determine whether your concept is good or not. A storyboard offers the opportunity to tweak the script and visuals to make a compelling cartoon intro video.
Traditionally, a storyboard requires drawing comic strips with dialogue for your animated video. However, you can skip the stress of sketching and drawing manually with a cartoon maker. For example, you can combine the storyboard creation with making the animation using Doratoon.
That means you can move from script development to animation-making directly without a storyboard. The cartoon animation software already provides you with the pre-animated template to use as your basis for creation. You only have to edit and customize it to suit your storyline.
---
Final Thought: Use Doratoon to Make a Cartoon Intro Video
This post provides a comprehensive guide on how to make a cartoon intro video using a powerful tool, Doratoon. It further explores the process of creating scripts and answers you must provide when developing your video script.
It also dove into storyboard creation and how you can skip the stress of manually creating a storyboard and making your cartoon intro video straight with Doratoon.
As mentioned, you have many cartoon maker options you can consider, but we highly recommend the Doratoon software tool because of its numerous features, extensive library of digital assets, and ease of use for your cartoon creation.