Facebook has earned its place among the pioneer social media platforms that revolutionized online communication. It is incredible how Facebook continues to top other Social media platforms with the most active users.
It is a statistical fact that Facebook servers hosted more than 1.9 billion active users towards the end of the 4th quarter of 2021. The statistical figure was arrived at by sampling a vast demographic of online users from every corner of the globe. Racking such feats is nearly impossible, considering that we live in an era full of social networking platforms.
Our privacy and security have never been consequential, especially with the rising number of internet users. Your Facebook profile can divulge information to anyone visiting your page. More people are discovering the need to lock their Facebook profiles to prevent personal information from getting into the wrong hands. You are in the right place if you have ever desired to know how to safeguard your Facebook profile. You can continue reading this article to understand everything you need to know about locking your Facebook profile.
---
Lock Facebook profile using PC/macOS
You can use the following process to lock your Facebook profile using your Windows-based PC.
Step 1: Begin by opening your preferred internet browser on your desktop. Type Facebook.com on your URL and press the enter key to jump to Facebook's landing page.
Step 2: Access your Facebook account by entering the relevant user and password information.
Step 3: Once you are in, navigate your profile page and double-click on the URL tab.
Step 4: Look at the URL link and replace the 'www.' prefix with 'm.' Ensure your URL link appears something like https://m.facebook.com/profile… before hitting the enter key.
Step 5: Locate the three-dotted icon and tap on it to access more options.
Step 6: Select the lock profile options and confirm your changes.
---
Lock Facebook profile using an Android/iOS device
You can follow the instructions to lock and secure your Facebook profile using Android or iOS devices.
Step 1: Start the process by opening the Facebook App on your hand-held device. Access your Facebook account using your login credentials.
Step 2: The next step is to navigate to the profile section and tap the three-dotted icon at the top of your screen (next to the section labeled Add to Story).
Step 3: Wait for a drop-down menu with a list of options. Locate and tap the lock profile option to be redirected to the relevant Facebook locking page.
Step 4: Save your changes before restarting your Facebook App to apply your changes.
---
What type of changes can you expect after locking your Facebook profile?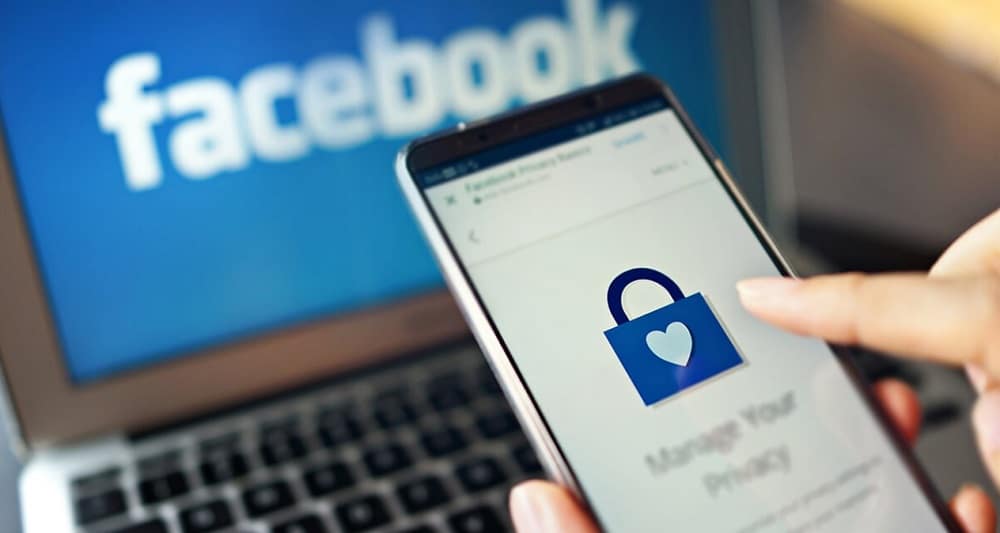 The following are the highlights of locking your Facebook profile.
Your Facebook status posts, photo posts, video posts, and memories posts become visible to only your current Facebook friends or followers. This privacy feature ensures that only your private and public affairs are separate. Current Facebook friends are the only ones who become privy to your online and social activities. You can use this feature to filter unwarranted attention from potential stalkers or catfishing predators.
Your shared Facebook story feeds change to private, and only someone on your friend list can view them. This privacy feature ensures all your previous, current, and future publications become hidden from the public listing.
People outside your friend list cannot view your full-size profile picture and cover photos. It is a safeguard feature to hinder strangers from tracking you down using your profile picture. It is nearly impossible to trail someone without a physical description. Restricting your profile and cover pictures on Facebook safeguards your privacy by giving your profile a faceless identity.
Your bio-information becomes redacted, and your distinguishable bio-info is then subjected to a truncation process to reveal only general and basic info. This clean-up exercise holds back as much personal information as possible from the public.
The timeline and tag review feature is enabled to filter your timeline and news feeds. The privacy filtering feature gives your Facebook profile a camouflage cloak. The privacy filtering feature also restricts external news feeds from crowding and cramping your virtual social space.
---
FAQs
Yes. You can edit some of the privacy settings on your Facebook account to limit the number of people who can view them. You can start by locking your Facebook profile today by following simple steps.
Q. Can the public see my bio-info on Facebook after locking my account?
No. The public cannot see your complete bio-info immediately after you lock it. Locking your Facebook profile eliminates you as a potential target for scrupulous online schemes.
Q. What are the consequences of locking your Facebook profile?
You can no longer search and find personal details about your Facebook profile. Facebook privacy feature quarantines and shields your profile from public scrutiny.