From easy texting by typing on your PC's keyboard to watching shared photos and videos on a large screen. In this post, we'll walk you through how to post on Instagram from PC. Keep reading for the details…….
Are you one of those people who love their Instagram on a large screen? You are not alone. More and more people love accessing social platform from the comfort of their computers. And there are a number of advantages that come with the same. With so many people using Instagram to share photos and videos with friends and family, you'll be excused to imagine that the social platform is only accessible via mobile applications. There's a sizeable number of users who love to access the platform via a web browser on their PC or Mac. Below, we'll teach you how to post on Instagram from PC.
---
Why Post on Instagram from Your Computer?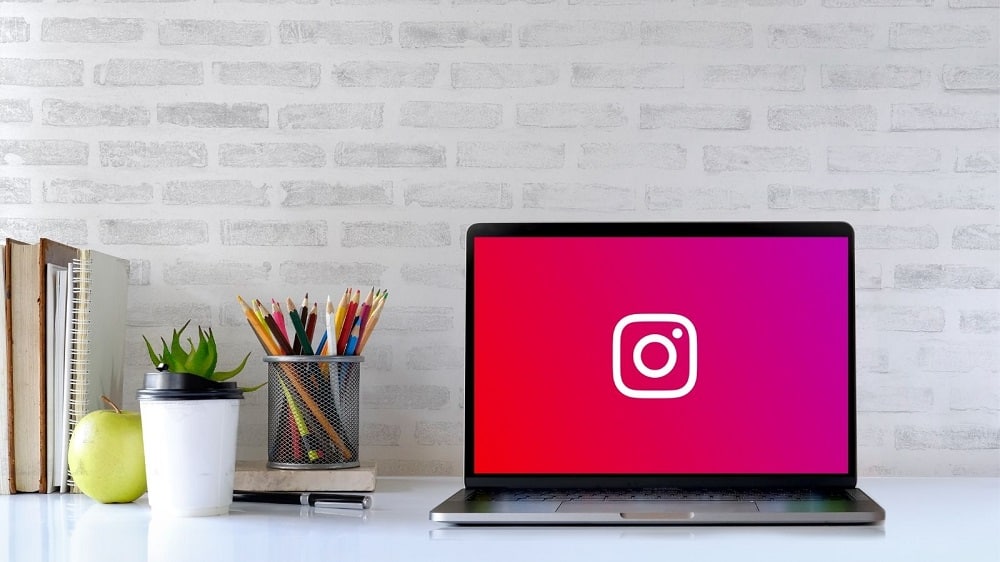 There are many reasons why you would opt to post on Instagram from your computer instead of directly from the Android or iPhone mobile apps. Some of these reasons include:
Preference for larger screen: some users prefer viewing Instagram photos and videos on the PC screen. Moreover, such individuals also prefer typing and testing from their PC keyboard.
Easy management of your Instagram business account: it can be much easier uploading your edited business photos from your PC that on a smartphone.
Distinguishing your business and personal accounts: If you have both business and private Instagram accounts and are managing both you're your smartphone, it's very likely to find yourself posting the wrong content on the wrong account.
Multimedia files edited and saved on PC: if the photos and videos that you wish to share on Instagram are on PC, then the best way to go about it is to do the posting via the web version of Instagram on your PC or Mac.
---
Features of Instagram accessible on the PC/ Web version
Instagram was primarily designed to be used via its dedicated mobile apps. However, because of necessity, the web version was created. So, what features of the social platform are accessible on the web version? Here are a few of the things that you can only do via the web version of Instagram:
Post and share videos and photos
Check notifications
Reply to direct messages while also posting comments and likes
Check your feeds while also checking and replying to other users' Instagram Stories.
Browse for users and hashtags
There are a couple of other things you can do via the web version that we haven't captured. The point is the web version of Instagram is just as powerful as the mobile app versions.
---
Post to Instagram from a Desktop Computer
To post on Instagram from your PC, you'll need a web browser (Safari, Firefox, Chrome, Brave, etc.). Proceed as follows:
Step 1: On a new browser tab, Open the Instagram website by visiting Instagram.com and logging in to your account.
Step 2: In the top bar section of the homepage, click on the plus (+) icon, and then from the pop-up screen, choose Select from Computer.
Step 3: Go ahead and select the image file you wish to upload and share on your Instagram account.
As simple as that, you have successfully posted on Instagram from your computer or Mac.
---
Post photos and videos via Chrome Browser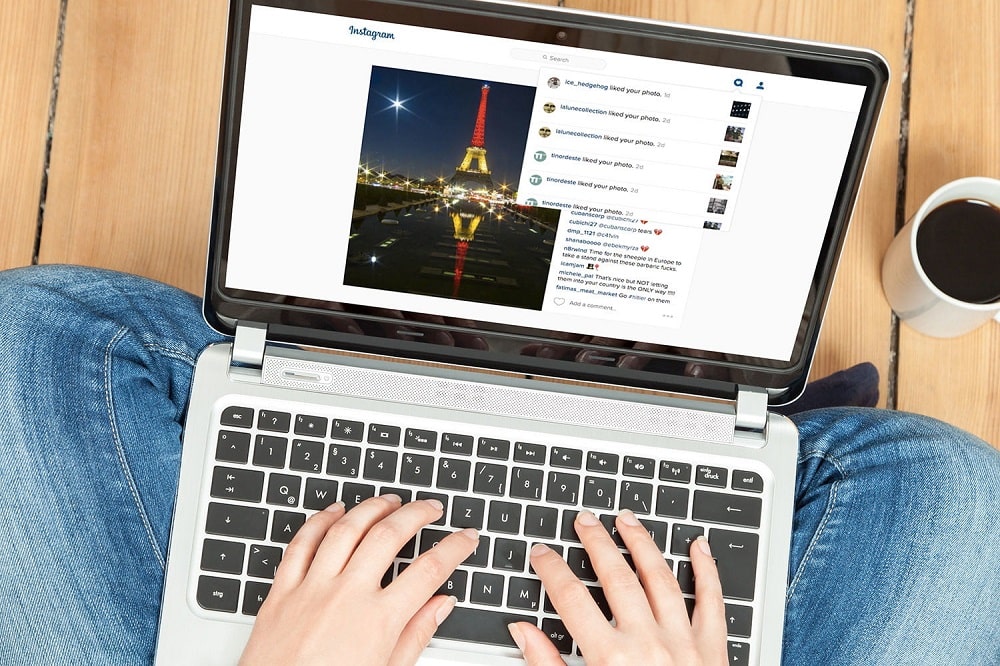 Here's how to upload photos and videos from a computer to Instagram using Google Chrome:
Step 1: On the Chrome browser, visit the official Instagram website, and then log in to your account.
Step 2: Next, click on the (Plus) "+" icon on the top right of the screen
Step 3: A pop-up screen called Create New Post will appear. On the screen, click on Select from the computer to choose the photo or video you wish to post.
Step 4: You can use the editing tools (caption, location, crop, etc.) to tweak your photos and videos
Step 5: When done, head over to the top right of the screen and click Share.
It takes all to post a video or photo on Instagram from PC.
---
From PC and Mac on Safari
You can also post on Instagram from a computer via Safari browser. Follow these steps to get it done:
Step 1: Access the official Instagram site on your Safari browser.
Step 2: On the right side of the top bar, click on the Plus "+" icon
Step 3: On the "Create New Post" popup window that appears, click on Select from the computer and then select the preferred photo or video.
Step 4: You can use the available editing tools to tweak the photo or video.
Step 5: When you're done with the editing, click Just like that, and your photo or video will be live for your followers to see and react to.
---
FAQs
Q. What Length of Videos Should I Post to Instagram?
The best length for an Instagram video is between 15 seconds and 1 minute. Because Instagram is time-sensitive, users will lose interest if they wait too long. It also gives you more scope for creativity–you can choose multiple clips and add different effects.
Q. What's the Best Size Image to Post on Instagram?
The recommended image size for your profile pic is 180×180 pixels; you can upload larger images. For posts, square and vertical images work best, considering more than half of Instagram users access the platform via mobile devices.
---
Bottom Line
Instagram is a great platform to use if your business has increased exposure through photos. Posting from your PC can seem more appealing to some than using their cellphone. For example, you might have your shop on Instagram and want to make sure everything stays consistent with any other content you post on the store's website. With that, we wrap up our article on how to post on Instagram from PC. I hope you found value in the post. If you have any questions or suggestions, drop them in the comments section below.