In today's fast-paced, online shopping world, reselling has become a convenient way for many people to make money. The sneaker resale market is a prime example of this. With the growing popularity of sneakers and their increasing resale value, there's never been a better time to begin reselling them.
However, with so many people selling the same products at different stores, it can be challenging to stand out from the crowd and make money.
There are several ways to resell sneakers profitably and one of them is by starting your own sneaker resale business. In this article, you will learn about the ins and outs of running a successful sneaker resale business as well as some helpful tips that you can use to get started right away.
What is Reselling?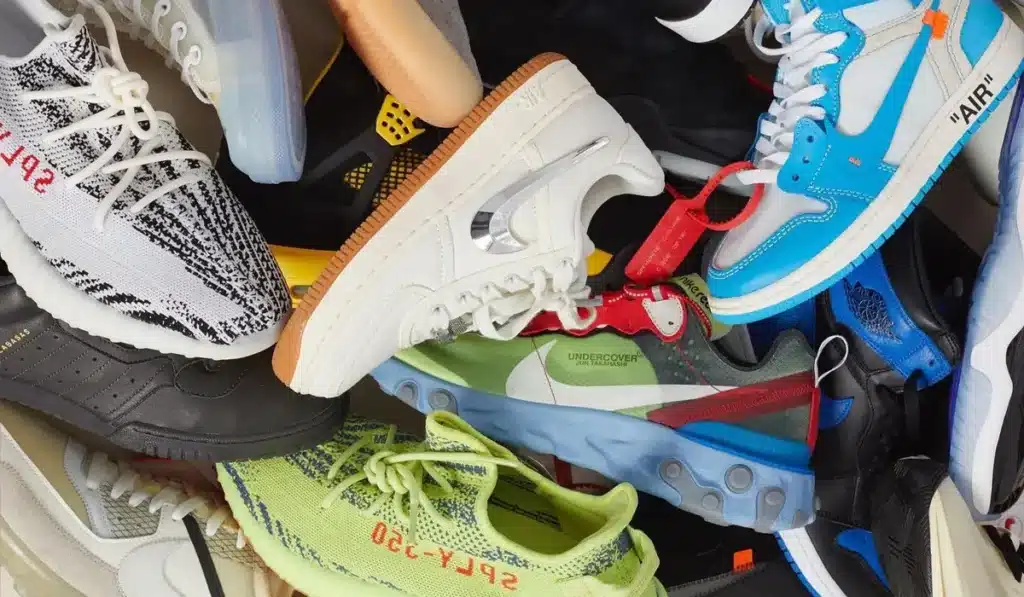 A resale business is a retail operation that purchases used goods from individuals and then resells them to other customers. Reselling is a great way to make money without having to invest a lot of start-up capital. You can resell almost anything, including clothing, electronics, toys, and sporting goods. If you're looking for a way to generate income with little risk, reselling may be for you. Reselling is a low-risk way to earn money because you don't have to buy inventory upfront. If you find a product you want to resell, you can buy it from someone who already has it in their possession. A major benefit of reselling is the ability to profit from items that you may have otherwise thrown away. You don't have to spend money on advertisements or other marketing efforts and can simply post your items online and wait for customers to purchase them.
1. Sneaker Shops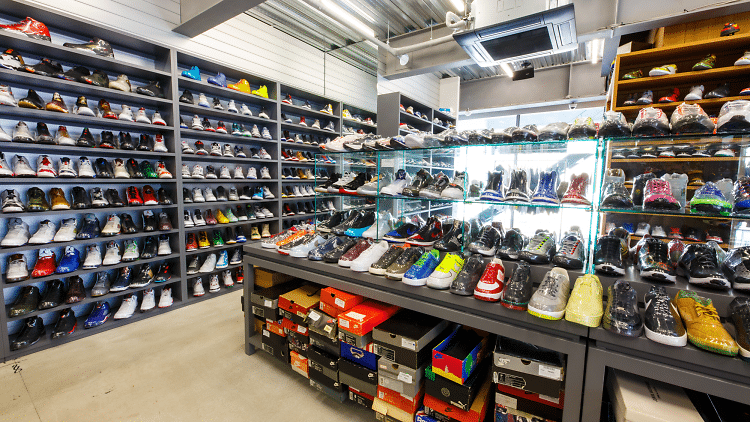 Sneaker shops are the first places that come to mind when someone is asked to imagine a reseller's store. These businesses typically specialize in selling rare and limited edition sneakers, which can be very profitable. They also typically buy used sneakers from the general public, which brings in a steady source of inventory while expanding the store's customer base. While these shops do specialize in sneakers, it's important to remember that not all shoes are created equal. A fancy pair of Jordan 1s might sell for a few hundred dollars at a shop, whereas a pair of New Balances purchased from a general online marketplace could be worth just a few bucks. The best way to get started in the sneaker shop business is to find one that's already established. This will ensure that you're working with a business that has a proven track record and is worth investing in.

Although eBay has been around for decades, it's still one of the best places to resell sneakers. It has a massive user base and caters to customers in all parts of the world, making it one of the most lucrative and dependable places to resell sneakers. One thing to keep in mind when you're reselling on eBay is that you may need to be licensed. Each eBay seller is required to have a license if they spend more than $1000 on the site per year. This can be a good investment if you plan on selling a lot of products on eBay since it will allow you to increase your buying power and use the site's visibility to attract more customers. Before you start reselling on eBay, you should familiarize yourself with the site's rules and regulations. These rules will help you avoid getting your account shut down and allow you to focus more on selling sneakers.
While many sneaker resellers don't consider Facebook groups to be a viable place to resell sneakers, these groups can still be a profitable place to start a business. The trick to reselling successfully on Facebook is to find a group with a large number of members who are interested in buying and selling sneakers. While there are several Facebook groups dedicated to selling sneakers, it's important to find one with a high level of activity. Reselling in a silent or inactive group won't be worth your time since you probably won't make any sales. To find profitable groups, you can use Facebook's search function to type in keywords like "sneakers," "sneaker collecting," and "sneaker selling." When you find a group that seems like a good fit, make sure you read the rules and introduce yourself to the other members.
4. Consignment Shops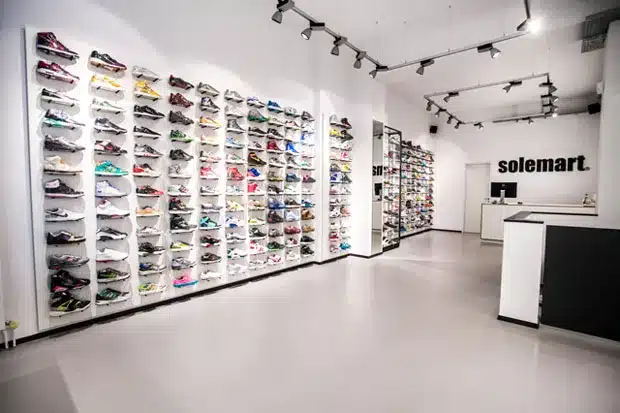 Consignment shops are places that buy and sell used items for a profit. These shops are primarily brick-and-mortar stores that specialize in bringing in different types of merchandise. You can also find consignment shops online through sites like eBay and Letgo. When you sell a product at a consignment shop, you're essentially renting out the store's display space. The shop will put your merchandise on display, and when someone buys it, they'll give you a portion of the profit. The amount of the cut you get varies from shop to shop. There are several things to consider before you start selling your sneakers at a consignment shop. While these shops are popular and can be lucrative, they can be time-consuming. You'll have to drive to the shop to drop off your items and then visit the store again when someone buys something.
5. Co-Ops and Mergers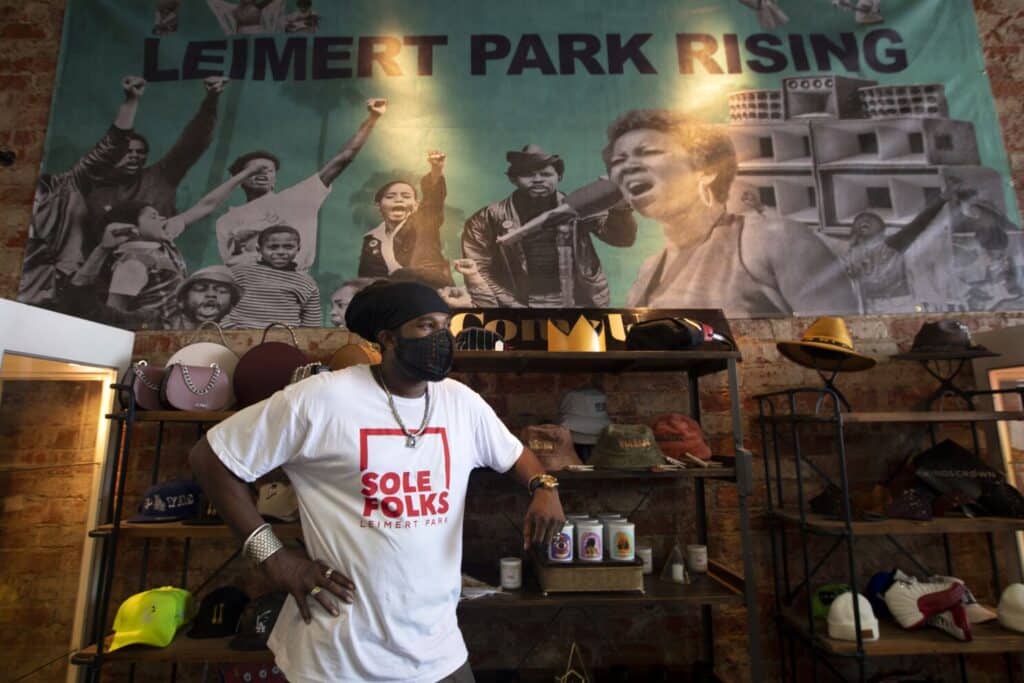 Co-ops and mergers are similar to consignment shops in that members of the business can sell their used goods for a profit. Although co-ops and mergers have been around for some time, they have become increasingly popular in recent years as more people have turned to reselling. Co-ops and mergers are more like online groups than brick-and-mortar stores. Members can use the website to post their items for sale and search for items that others have for sale. Co-ops and mergers also allow members to communicate with each other and offer advice and support, making them a great place to begin your reselling journey. Co-ops and mergers are great because you don't have to worry about displaying or shipping your items. You'll simply have to create a user profile and start posting your items for sale as soon as you join one.
Tips for Running a Successful Resale Business
If you're interested in starting a sneaker reselling business, you'll need to find a way to separate yourself from the competition. Here are some tips for doing just that: – Be Patient: When you first start reselling, it may seem like no one is buying anything. It's important to remember that it takes time to find your customer base. Be patient and keep selling until you find a product that sells well. – Start Small: Before you invest in a massive amount of inventory and rent a large warehouse, start small. Buy a few items at a time and resell them until you have enough money to increase your investment. – Use Social Media: Social media is a great place to start marketing your business. You can advertise your website or eBay account and start bringing in customers. – Find Like-Minded Communities: The internet is filled with different websites and groups related to sneakers. Find places where your potential customers are and become a part of their community. – Get Feedback: Successful businesses are constantly evolving, and you should do the same. Ask your customers for feedback on their purchasing experience and look for ways that you can improve.
Conclusion
The sneaker resale business is a great way to make money, and you don't have to be in a specific field to start one. With the tips and advice outlined in this article, you can start reselling sneakers and making money from them.