YouTube is a high-performance global video platform. It is one of the most visited websites after Google search. YouTube has a great viewer experience, but what about when users want to upload videos? Is there a limit to the videos you can upload to YouTube daily? Read on to find out.
Are you experiencing YouTube's limitation on daily video uploads? If you strive to upload recordings from an event, the maximum daily number of uploads that YouTube permits may mean that you can only post a handful of clips daily. This restriction is particularly rigid for new accounts with little to no history.
As you continue to present suitable content, YouTube should permit an increase in the daily amount of video uploads. If you want to know more about YouTube's daily upload limit and how to increase the number of videos you can upload, read on.
---
Does YouTube Limit the Number of Videos Someone Can Upload Daily?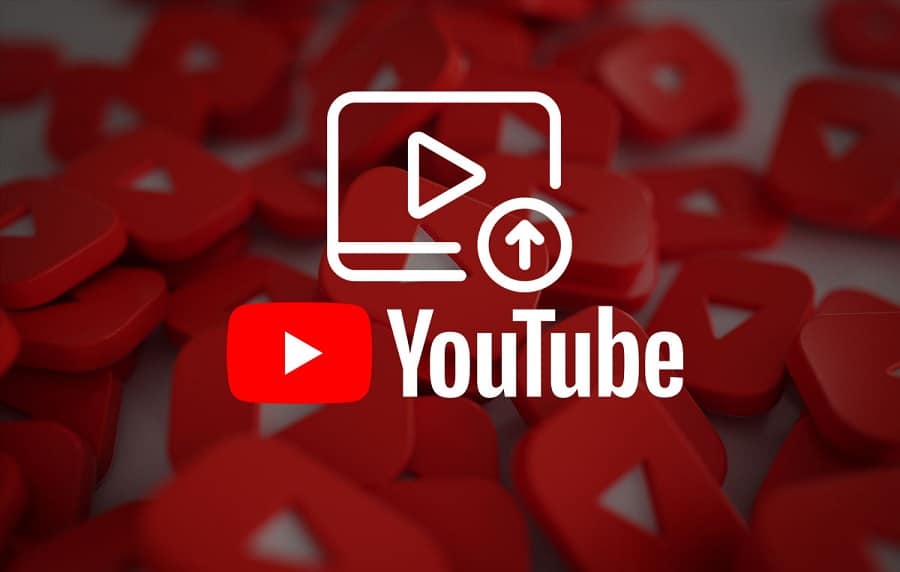 Most videos that can be uploaded on YouTube are limited to 15 minutes for most users, but those with verified accounts can upload videos longer. There has yet to be an official statement from YouTube or Google regarding the daily upload limit, with some users believing that the maximum number of uploads per day is 15 and others claiming to have uploaded up to 100 videos daily in the past.
The limit is mainly dependent on the size and duration of the video. It is also crucial to consider whether the video is set to be public, private, or unlisted, as this can influence the number of uploads available.
Ultimately, it comes down to the user's track record and the size of the video. To learn more about the video size, you can upload it on YouTube; keep reading.
---
What is the YouTube Maximum video upload size?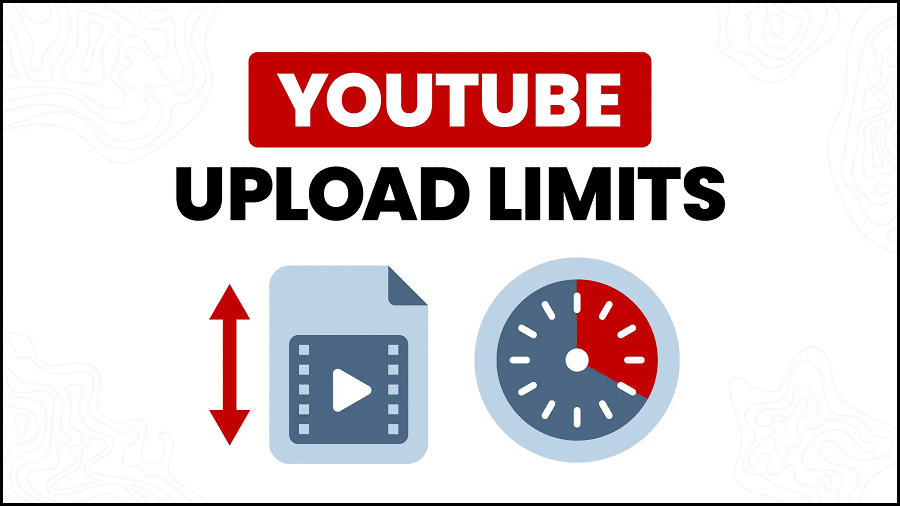 The largest video file you can post is either 256 GB or 12 hours, whichever is smaller. There is no minimum size your video must be.
YouTube has modified the upload limits of past videos, so don't be surprised to find longer content.
Nonetheless, YouTube allows starters to post videos of up to 15 minutes by default. To find out how to expand this limit, keep reading.
---
How to increase YouTube video length limit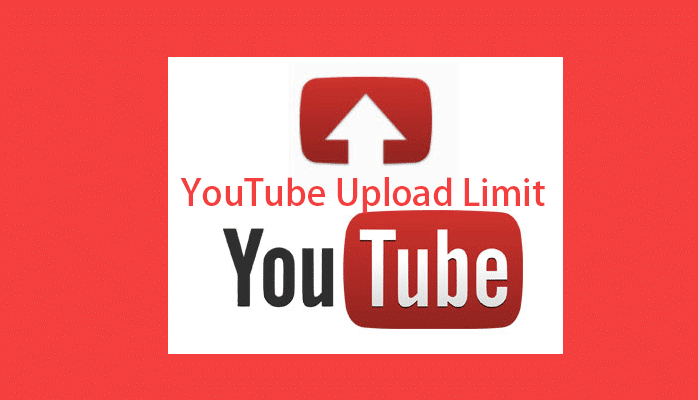 YouTube's default setting allows a maximum duration of 15 minutes of videos. Nevertheless, accounts that have been verified can post videos that are longer.
Please bear in mind that you require an updated browser to upload files that are bigger than 20GB.
To increase the limit of your YouTube video upload, you must verify your account first. How do you verify your YouTube account on desktop and mobile devices? Let's find out.
---
How To Increase YouTube Account on a Computer
To be able to post videos on YouTube that are over 15 minutes long, however, you can only do it after verification of your account. Here is the process for doing so:
Step 1: Access the https://www.youtube.com/upload
Step 2: Click on the "Increase your limit" link
Step 3: Follow the instructions given and enter your number in the field given.
Step 4: Choose where to receive the verification code, either by text or automated call.
Step 5: When the code arrives, enter it into the designated field.
Step 6: Your account is now verified; you can post your videos.
---
How to verify YouTube Account when uploading on a Mobile Device
It's easy to do this:
Step 1: Start the YouTube app on your mobile phone.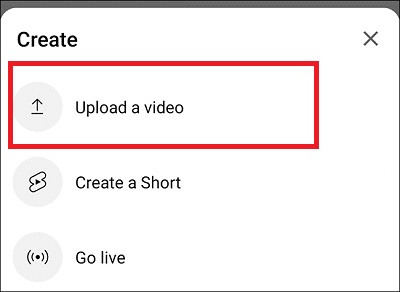 Step 2: Choose to Create and then Upload a video.
Step 3: Pick a clip with a duration of more than 15 minutes.
Step 4: Type in the description, title, etc., for the video.
Step 5: Tap Next.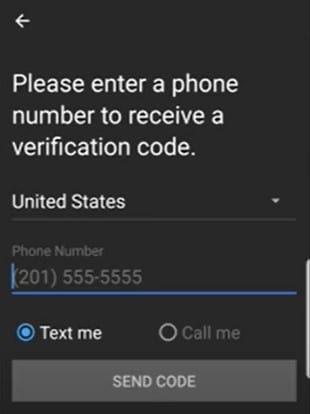 Step 6: Type your phone number into the box and wait for the system to send you a verification code.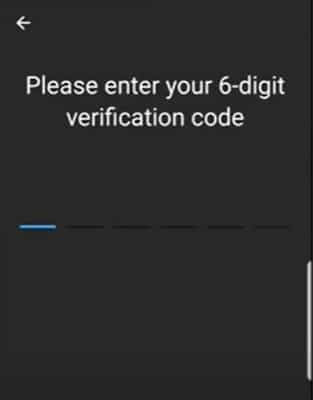 Step 7: Opt to get the confirmation code via an automated voice call. Or a text message sent to your mobile phone.
---
What Are the Advantages of a Verified YouTube Account?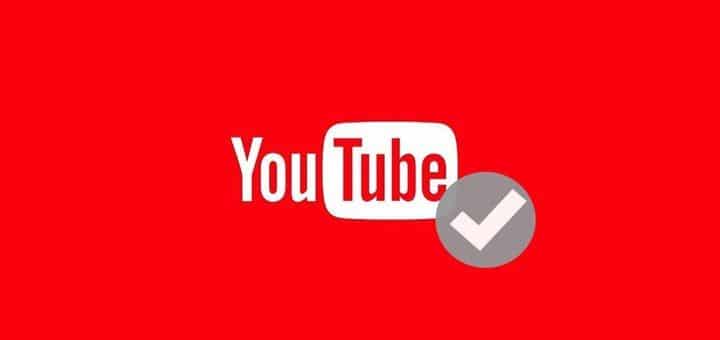 YouTube users who have gone through a verification process can access more features than those who have not been verified, such as the ability to:
Upload videos that are longer than 15 minutes.
Have an increased number of daily video uploads.
Live stream, and appeal Content ID claims.
Add custom thumbnails.
With all those benefits, how do you ensure that your account is verified? You may have verified it while signing up; let's find out below.
---
How to Check if Your YouTube Account is Verified?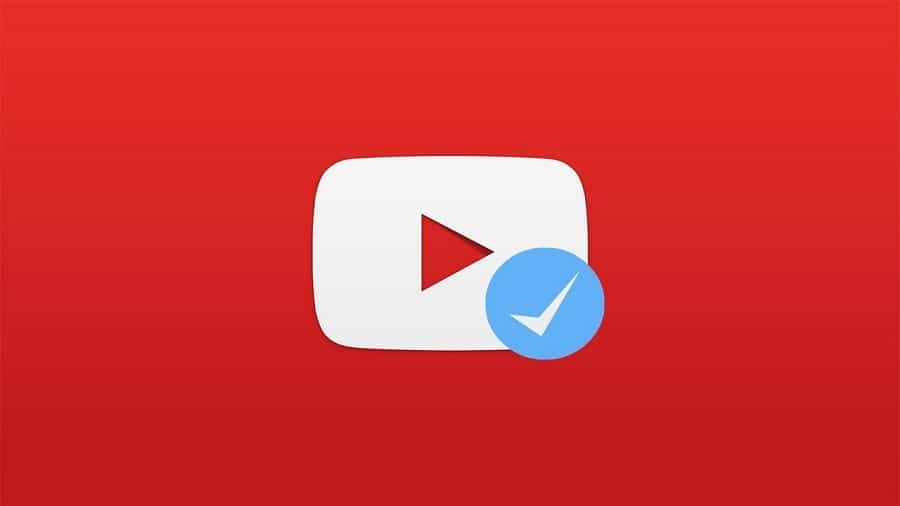 On the YouTube account features page, you can check if your account is verified. Your account has been verified if you view the phrase 'enabled' in a pale green rectangle by each feature.
If not, use the instructions above to verify your account. But can YouTube limit the number of videos you can upload daily? Yes, read on to find out the reason you may be limited.
---
Reasons why YouTube may limit your daily uploads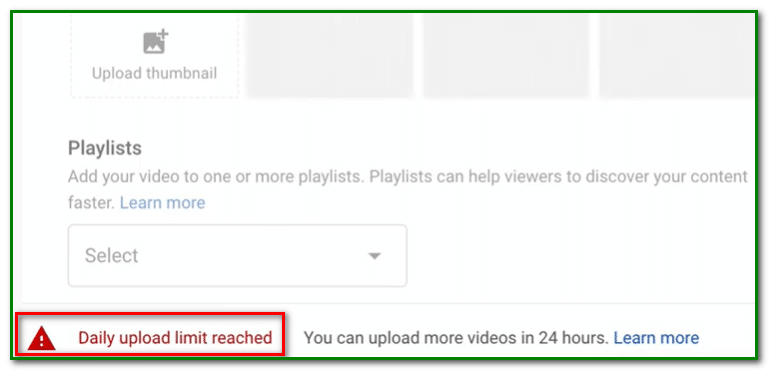 If YouTube finds that your account has broken its regulations or someone else's content, it reduces your uploads. YouTube will not accept spamming in any form. But what if you still need to upload spam videos? Even with that, do you still have a maximum daily upload limit? In this case, you will have to investigate your Channel's past. Some other reasons include the following:
If your Channel has copyright issues, YouTube does not have a favorable opinion of you. A copyright strike occurs when a video is posted, and the copyright holder sends a takedown request. Consequently, if your Channel has copyright strike(s), you will not be able to go around the daily upload limit.
Community Guidelines Strike
The daily upload restriction might result from a Community Guidelines Strike if you have published unacceptable material on YouTube and got a strike.
There are countries where the YouTube upload rate is large, and to protect the platform, YouTube could put a daily upload limit. If you are in one of those countries, you must stay within the daily upload limit.
Finally, the daily upload limit could also be put on Your Channel if YouTube picks up suspicious activity.
---
Bottom Line
By default, YouTube users can upload videos of a maximum length of 15 minutes. Nevertheless, videos longer than 15 minutes can be uploaded for those with verified accounts.
Regarding the maximum daily number of uploads, there is no official confirmation from YouTube or Google; the only requirement is to verify the YouTube account. In any case, if YouTube detects anything suspicious, it will limit your uploads.