Apart from entertainment, Minecraft improves the creativity and imagination of people. People always ask what's so interesting about Minecraft. The interesting part is when you can build and craft in this world of Minecraft.
Diamond is a scarce mineral in Minecraft and very useful. Using only a specific toolset when mining diamonds in Minecraft would be best. Remember that these diamonds are not found on the external surfaces but the deeper ones. The easiest way to find diamonds in Minecraft is by using seeds. Seeds are specific codes randomly created to assist the players in exploring and building their world to locate the hidden gem.
Generally, if you are searching for the best Minecraft diamond seeds, don't worry about it anymore. This is because, in this article, I have selected the best world seeds for mining this precious gem.
What I need you to do is grab a seat and have a look at each seed.
---
1. The Diamond Cave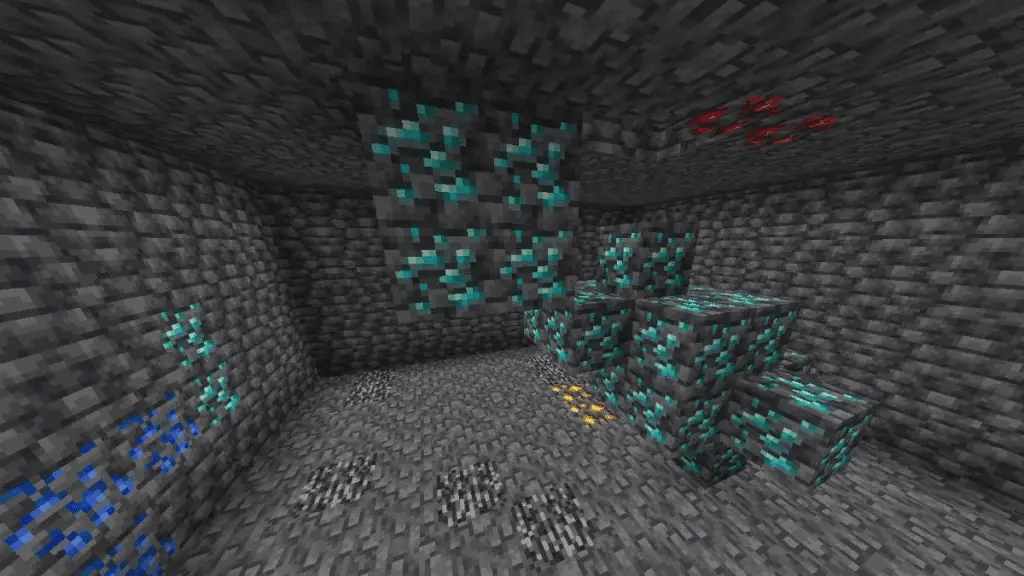 Seed: 3937483735383523698
This is the number one Minecraft seed when hunting diamonds in Minecraft. You are more likely to hit a mega jackpot at the coordinates of -142 11 786. You can get over 70 diamond ores in just one open sight.
In other words, this is the best location to obtain many diamonds without any struggle.
---
2. The Diamond Ravine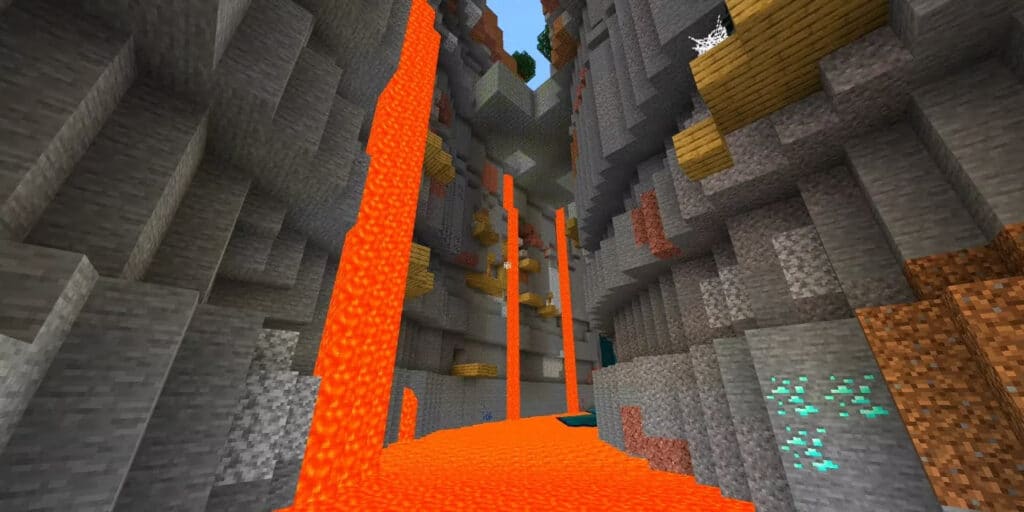 Seed: 974562123
This seed enables you to obtain lots of diamonds in the ravine. Unlike other Minecraft seeds, this seed enables you to interact with players whose main agenda is mining diamonds.
It would be best to prepare to be spawned to a certain village full of diamonds by the seed. This village has many useful resources, but you should focus so much on the ravine. There are very precious resources deep inside the ravine.
Therefore gather one of the best tools to enable you to mine as many diamonds as possible. You should also be very cautious of the dangers in the ravine and wear protective gear.
---
3. Desert Temple Spawn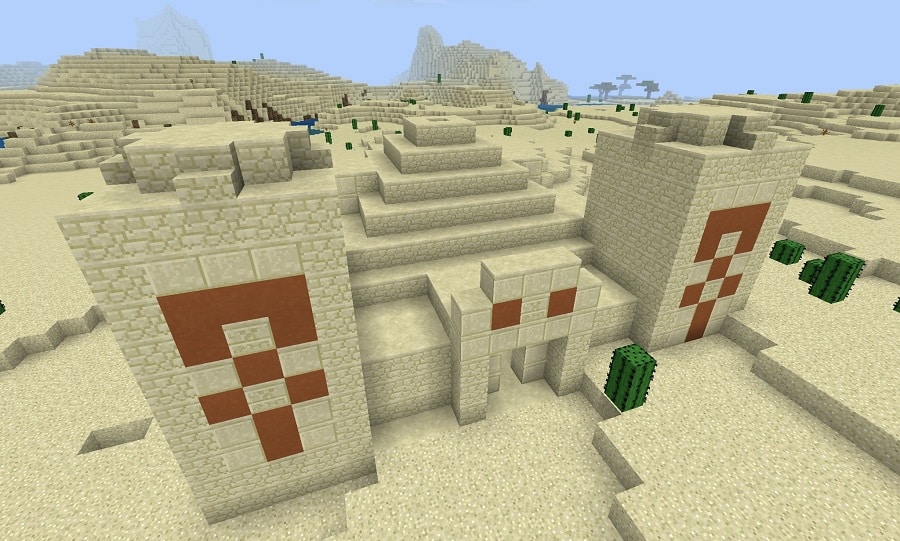 Seed: 1136332378
When using this seed, it will first spawn you around the center of the desert, which is very close to the huge temple. Upon reaching the place, you will enjoy exploring the temple. Inside the temple, you will have plenty of diamonds scattered almost everywhere. This will make it easier for players to locate and mine them efficiently.
Apart from diamonds, you will also find other valuable resources inside the temple, such as magical books, emeralds, etc. This is super cool!
---
4. The Deep Cave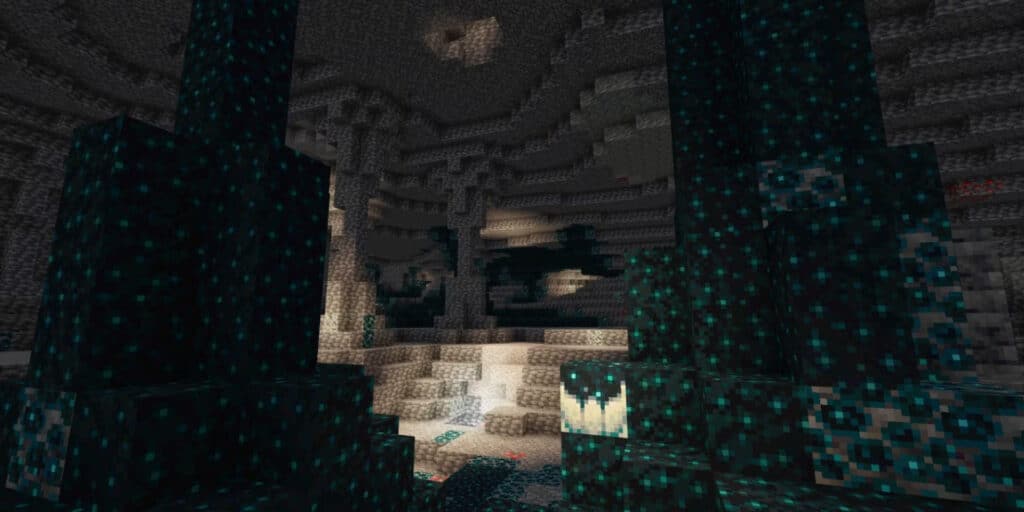 Seed: 6959476951899901279
Are you craving quick resource wealth? Have you tried out the deep cave Minecraft seed? If not, then you are missing a lot. This Minecraft seed is the best for locating diamonds and other valuable resources.
If you use this Minecraft seed, it will spawn you close to a big underground cave. Take note that when entering the underground cave, you should stick to the direction of the water current and ensure you head to the deepest end of that cave.
Since it's a cave, you should remember to carry your torch, for it is very dark. It would be best if you also carried weapons to kill any dangerous creature that comes your way inside the cave. If you successfully reach the end point of the underground cave, you will find plenty of diamonds, and from there, you can mine very quickly.
If you want more useful resources, you can head to the nearby village, a few meters from the Deep Cave. These additional resources can make your adventure very interesting.
---
5. Diamond-filled Swamp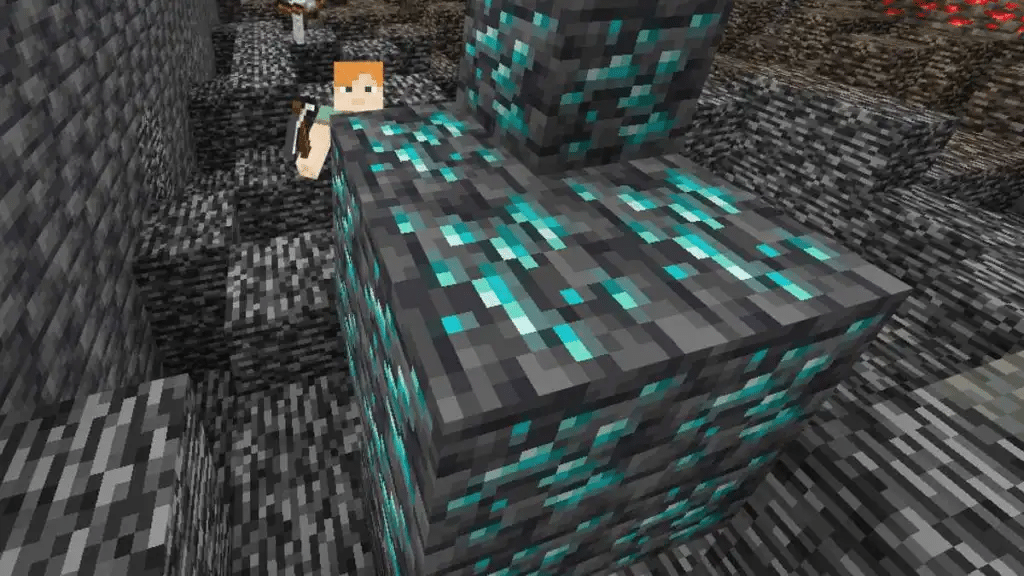 Seed: 2330409258059788822
You should try using Diamond-filled Swamp if you are very intelligent. The seed will first spawn you in rough territory with a swamp. You might be wondering where to find these diamonds. Don't worry because you won't struggle to find them there.
These diamonds and other useful minerals are located underneath the ground. So, you should have the best equipment to mine these diamonds. The shocking part of this seed, you will find over 100 ores of diamond.
---
6. Broken Nether Portal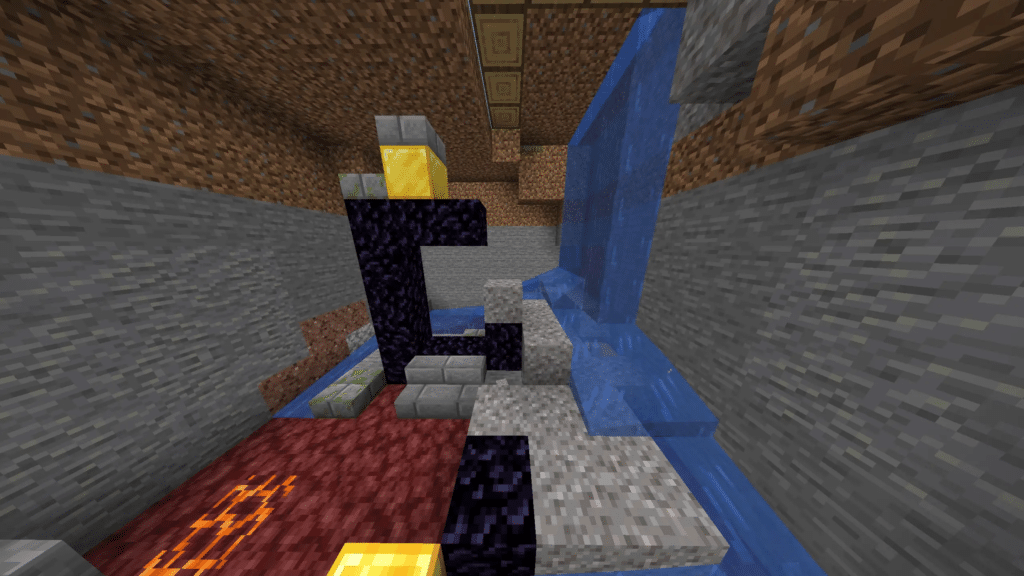 Seed: 1537846859
You will be spawning close to a Broken Nether Portal using this seed. This only acts as a hotspot for different valuable resources but can never be used.
Upon arrival, you can obtain diamond ores and many other useful materials like Obsidian, a useful material used to manufacture armor and weapons for your respective characters.
In addition, you can decide to use the mineshaft, which you can find on the portal. This mineshaft is an added advantage for the player since it will help you mine the diamond ores. If you need more space for all the treasures available, trust me, you will miss a lot because there will be plenty of resources.
---
7. The Diamond Village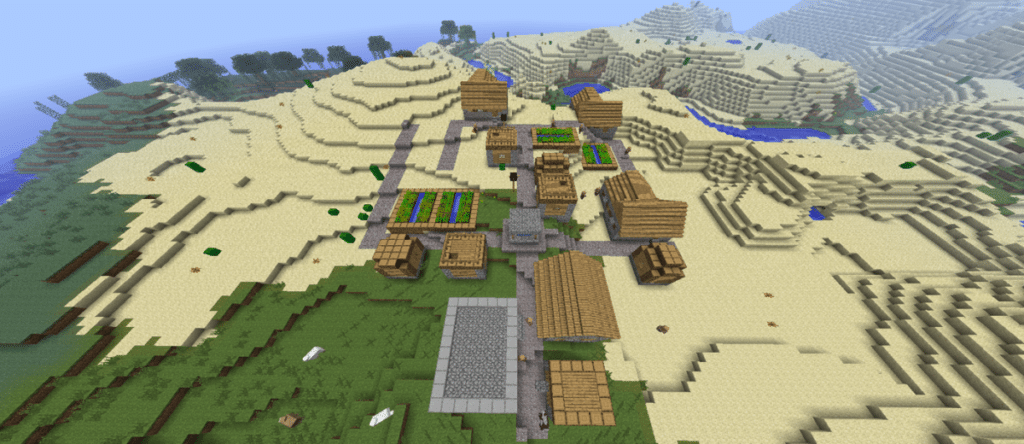 Seed: 5690682354395449467
Here you can obtain very few diamonds, unlike other seeds. Suppose you decide to use this seed; you will be spawning in a certain village where you can find up to a maximum of four diamonds. This is very low.
You might be wondering whether the four diamonds are worth your time. Yes, it does, because you won't pay anything for the four diamonds; hence it is free of charge. What you need to do is, work hard to locate the chest where diamonds are hidden.
---
8. Lush Coral Diamonds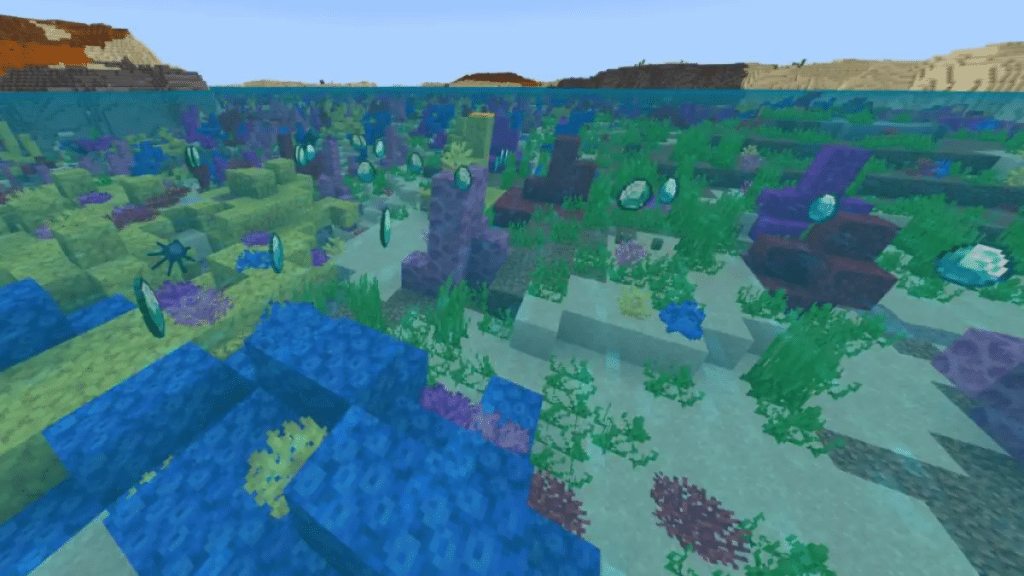 Seed: 206561949
Are you hungry for lots of wealth and stuck to know where to find them? Don't worry anymore because here you will obtain lots of beautiful treasures. Also, if you want a place with no stress to spawn, you should consider this seed.
You can go the extra mile to a nearby cave and try digging diamonds in plenty. From these two locations, you can go underneath the ground, and on your way; you will come across various veins where you will find a maximum of twelve diamond ores. As usual, come when you are fully equipped with tools for mining.
---
9. The Diamond Mansion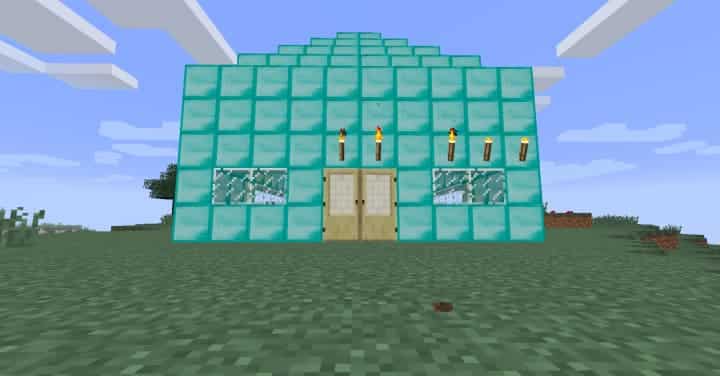 Seed: 9133534446677058449
If you use this seed immediately, you will spawn into a medium-sized village. The first thing that attracts your attention is a woodland mansion close to a certain village. The building is gigantic, and in addition, it's filled with very useful materials that are worth it.
Remember that you won't be alone. Other people will also spawn near the gigantic mansion and the village. Their main agenda is also to get the diamonds. Across your journey in the huge mansion and the village, you will come across different chests with diamond tools and diamonds inside them. So that you mine safely, ensure you are not seen; in other words, stay hidden through the mining process.
---
10. Shipwrecked Diamonds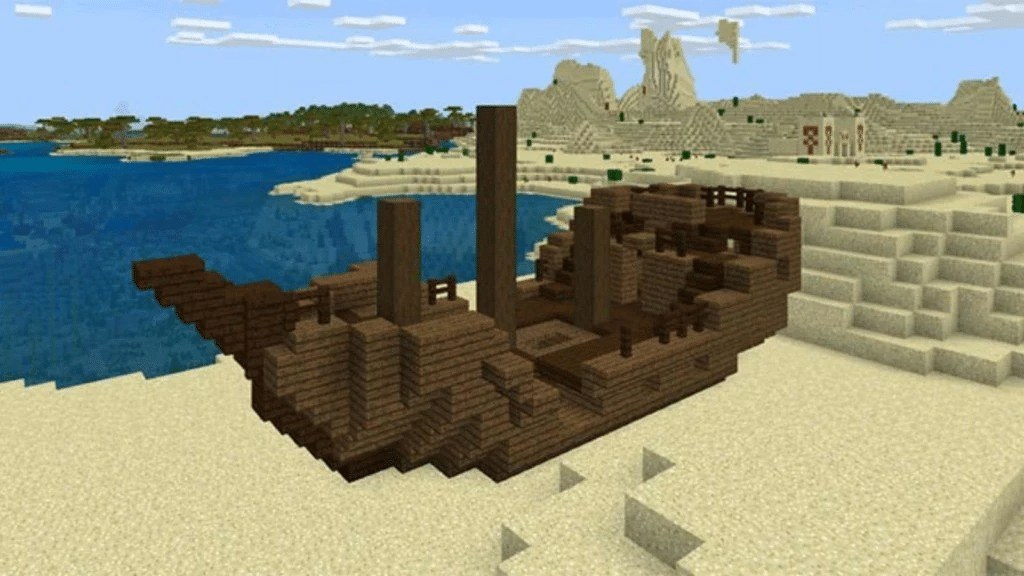 Seed: 573947210
Are you in love with shipwrecks and pirates? Then this seed is meant for you. If you chose this seed, you will be spawning next to one and two shipwrecks. Either of the sheep has an uncountable number of precious treasures, with diamonds being plenty.
In addition, you will notice the presence of a stunning savannah around this location. You can find emeralds that are not in abundance if you are keen enough.
---
11. Village Of Riches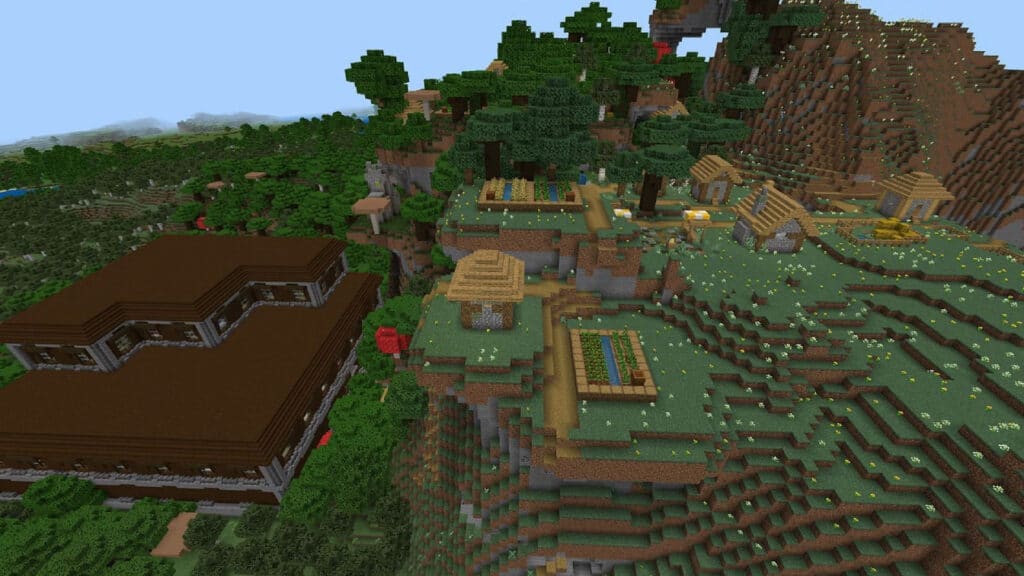 Seed: 6815596133705041170
Immediately you spawn, you will be close to a certain village and, at the same time, close to a blacksmith. This seed is very useful to players who want to collect lots of diamonds quickly.
To collect these diamonds, you must check out the blacksmith's chest, where you will find plenty of diamonds. The village is the right starting point for players who intend to build a base or even collect other useful materials.
---
12. Mineshaft of Diamonds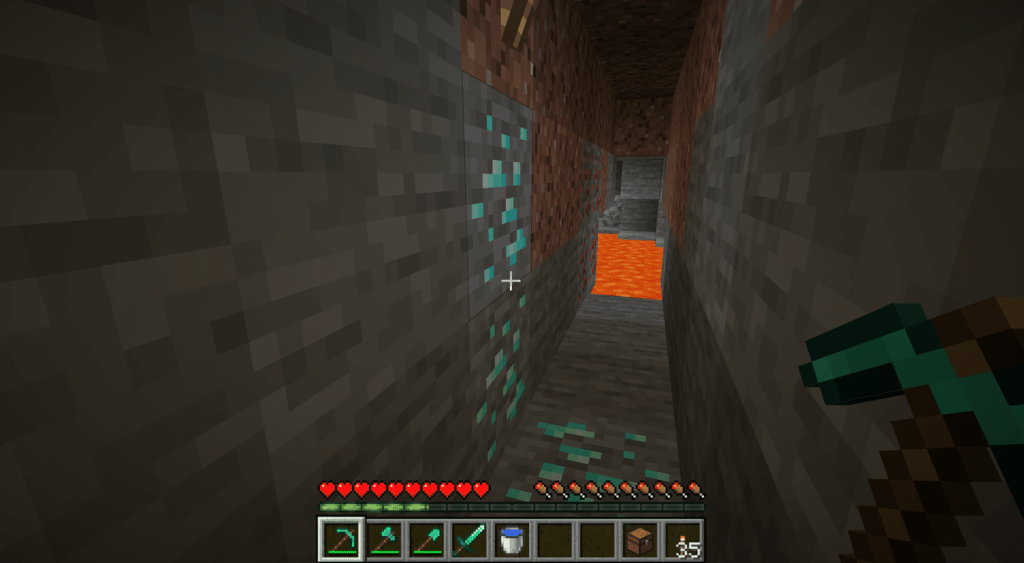 Seed: 4551831593615736014
The only advantage of this seed is that it spawns players close to a village with a mineshaft; therefore, players don't have to struggle to find the diamonds. There is plenty of other useful material in the mineshaft.
The other advantages are that the mining process is speedy, and due to the topography, the players can trade very fast with the villagers.
---
Final Thought
Since its launching in 2009, Minecraft has retained its position of being so popular. Minecraft has frequently been experiencing updates, leading to the introduction of a collection of better Minecraft seeds.
The best generator for Minecraft seeds gives different options for loot and construction. This Minecraft seed generator also gives you enough time to select the perfect Minecraft seed.
In this article, I have explained the best Minecraft seeds for diamonds. Since you now have the best Minecraft seeds for diamonds at your fingertips, you can mine these diamonds without any difficulty.