Playing video games is one of the most popular pastime activities among millennials and the younger generation.
With newer mobile games coming into the market, the overall trend of playing video games has expanded. There is a huge variety of genres for video gamers, so they can experiment with various exciting games and find out the genres they like the best.
According to ExpressVPN, many new and upcoming games are heavily anticipated among the gaming community for various reasons. Be it Starfield, Hollow Knight, or the latest Assassin's Creed game. There is also a huge demand for open-world RPG games in US and UK. With such popularity of games, the fans need to know which games will be released in 2023 and what they offer to the gamers.
---
Best Video Games That Will Be Released In 2023!
There is a huge variety of games that will be released in 2023. I will explain what these games will offer to the players and when they will be released. So buckle up and get ready to explore the world of new video games that you might want to play after their release.
Starfield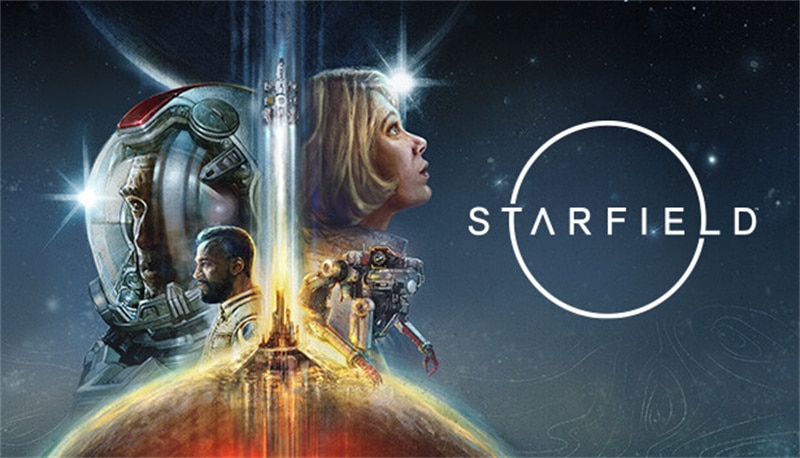 Starfield is the latest release of The Elder Scrolls fame studio Bethesda. The game will also be available for the Xbox X/S series and for PC players. Since the gaming studio is notoriously famous for releasing buggy games, the release of Starfield was delayed from November 2022 to September 6, 2023. The space simulation game No Man Sky was also released around the same time, so gamers assumed that the studio might be avoiding comparisons.
Starfield is going to be an action-packed RPG where players will have to forge their own spacecraft. Additionally, you will be able to explore the various worlds that the game has to offer. As an added bonus, you will be able to create alliances and fight with space pirates to add an extra bit of action to the exploration game.
Super Mario Bros. Wonder
Super Mario games have been around for a very long time. Even though the original Super Mario games are pretty nostalgic, Super Mario will be releasing the latest version of their games soon. Super Mario Bros. Wonder is going to be somewhat crazy with many new additions to the game.
Not only will there be newer and advanced warp pipes within the game, but gamers will also be able to find a new item called the Wonder Flower that can be used to jump levels within the game. With all these unexpected shenanigans and the weird and trippy art style, an added bonus is the fact that Mario can also be turned into an elephant in the upcoming Nintendo game. You will be able to experience this new version of Mario from October 20, 2023.
Hollow Knight: Silksong
Despite the popularity of action RPGs, it cannot be denied that indie games have a different fanbase. These relaxing games with impeccable artworks are very heavily lived among the gaming community, and their popularity has also increased in recent years. Hollow Knight: Silksong is also an indie game that will be available for Switch, Xbox, PS5, PS4, and PC players. The game's first version was released in 2017 and created a huge following for itself.
Even though the release date of the haunted game is yet to be announced, the game will feature an iconic hand-drawn style. Surprisingly, the game this time will be available from the perspective of the Hornet, who was the antagonist in the original version. So fans must be ready for a surprise announcement by the team and get ready to experience a new world of challenges.
Baldur's Gate 3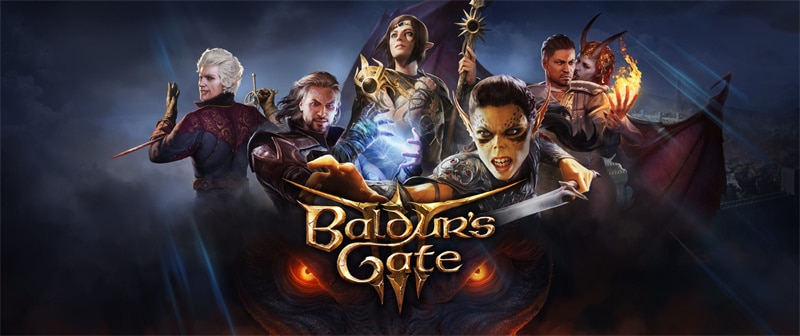 This Larian Studios game has been available for Early Access for quite some time, but now Baldur's Gate 3 is finally going to be released. Gamers will be able to access the game on PS5 and PC from August 2023. The release date for the Xbox version has not been announced yet, but it will eventually be available on the X/S series. Even though Baldur's Gate 2 was launched in 2020, the RPG game still has a lot of hype around its release.
The game allows users to choose their own characters, and they will have to help find the cure for a brain parasite infecting them. Despite the peculiarity of the plot, gamers loved the earlier versions of the game. There is a possibility that Baldur's Gate 3 will feature exceptional graphics and might become the best version of Baldur's Gate.
---
Conclusion
There are many other games, like Lies Of P and Marvel's Spider-Man 2, that will be released by the end of 2023. The gaming community is always looking forward to new games that will be released.
Many video gamers also like to explore new gaming genres, so these upcoming games are an amazing way to expand their gaming horizons. These were some of the most anticipated video games that will be getting released in 2023.