Instagram engagement calculators provide an overview of how different user profiles are fairing. They are perfect to use when you want to evaluate competitors or influencers for your brand.
Have you ever wondered how users engage with your Instagram content? Well, these Instagram engagement calculators provide information on how your account is fairing.  Engagement refers to how other users interact with your content based on likes, comments, and saves.
A stronger engagement means that users are confident with the kind of content that you provide. It is crucial to know how people are interacting with your content to know strategies you can use to improve engagement, increase your followers, and promote your brand. Social media is a perfect platform to attract the right audience at your convenience.
We have highlighted some of the best Instagram Engagement Calculators that provide accurate results.
---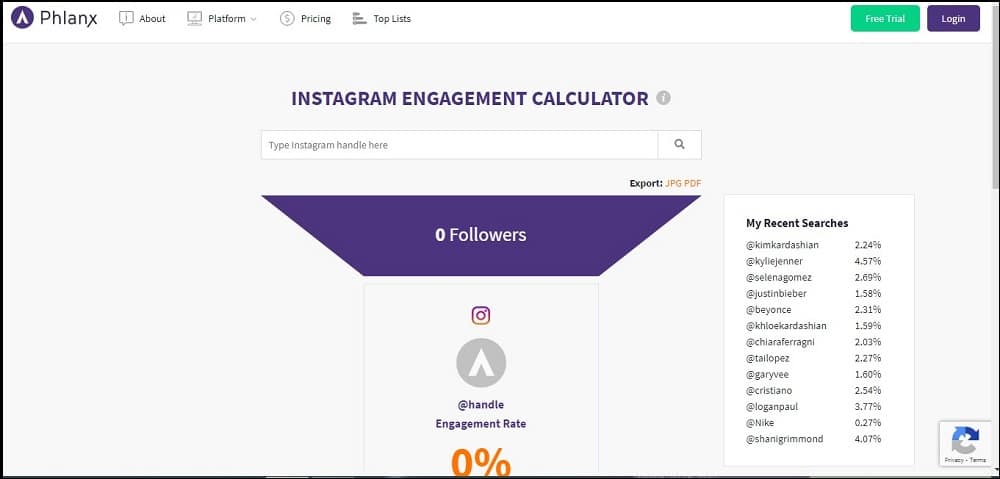 Phlanx Instagram engagement calculator can be used to evaluate the amount of engagement on any user's page. You simply need to insert the Instagram handle in the textbox and get your results. If you are a brand, it can be the perfect platform to measure your competitor's engagement rates.
With that, it will be easier to evaluate their unique selling point and the strategies they are using to boost their engagement levels.  The statistics provided are accurate and provide an estimate of how well their audience is glued to their content.
If they regularly post, their engagement rates may be higher. It is also a perfect way to rate influencers and know whether they will make an impact on your brand growth.
---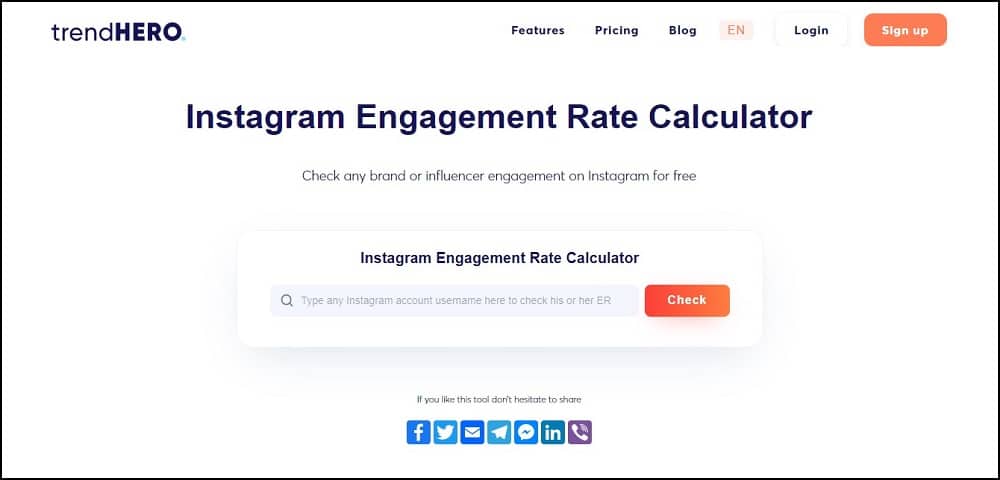 Another great online tool is the trendHERO Instagram engagement rate calculator which allows you to check for any personal, business, or influencer account engagement in an instant.
You just need to insert the username and get the engagement rate. The specific platform calculates the engagement by utilizing the likes, and comments of the last 18 posts and divides them by the number of followers over a percentage of 100.
This makes it easier to know the kind of engagement for specific users accurately based on the recent traffic. Therefore, if an influencer had great statistics beforehand but doesn't have them now, you can make a more reasonable decision. It is a free tool, so you can check for several accounts.
---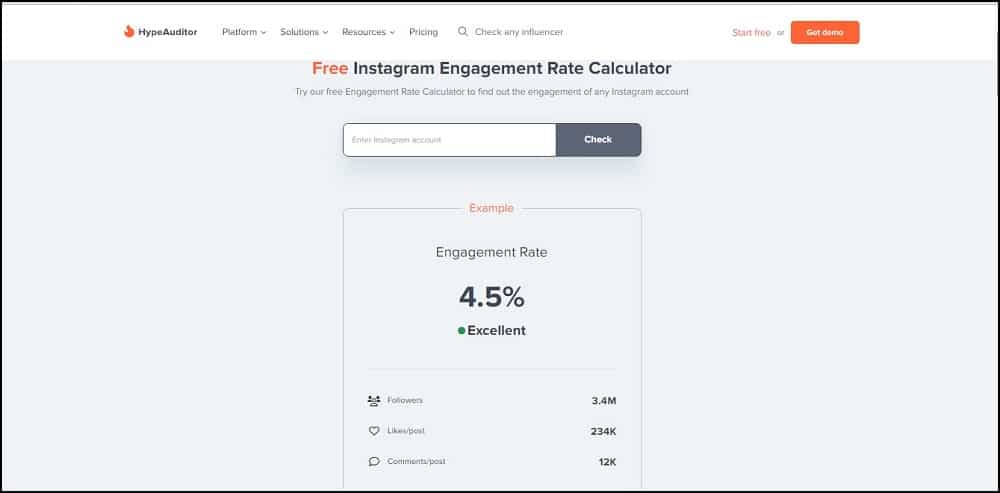 Another recommended online tool is the Hyperauditor Instagram Engagement Calculator. Simply, insert the person's or brand's username in the textbox and check. It provides accurate information on their engagement rate, number of followers, likes per post, and comments per post.
This makes it easier to know how popular the person is. To get more insights you will need to create an account on a trial basis and then choose a package if you will be using the platform for longer.
You can easily check the audience, audience demographics, follower growth, brand mentions, and ad performance. Indeed, it is an all-around platform. Therefore, if you were thinking of consulting an influencer, it will be much easier to know who will bring a larger audience to your page or purchase your commodities.
---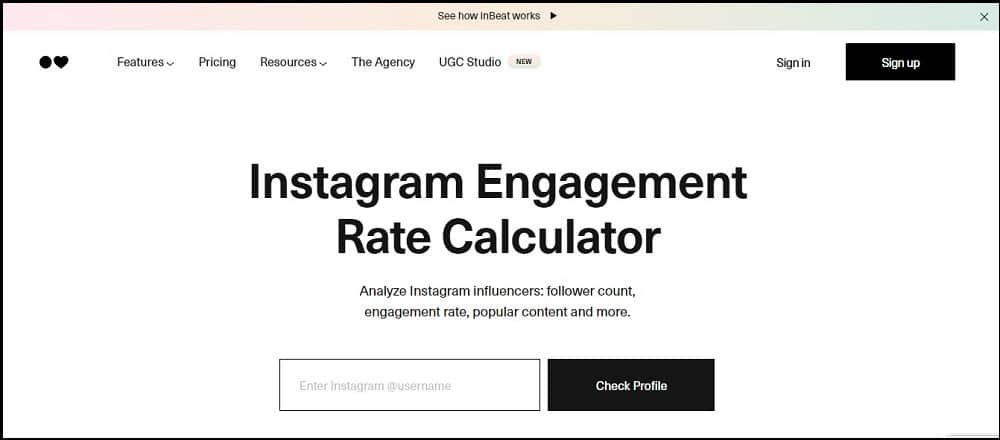 The Inbeat Instagram engagement calculator evaluation tool checks the followers count, engagement rate, and popular content of the specific influencer or profile user. Through analysis, you get to see their engagement rate, average likes, average comments, likes per post graph, and comments per post graph.
You also get to know the number of followers, following, and recent posts. It will give you the perfect overview that you would want to see. The average is got by analyzing the last 12 posts of the user. Therefore, you will get the recent popularity of the person. So, what are you waiting for? Use the perfect tool today!
---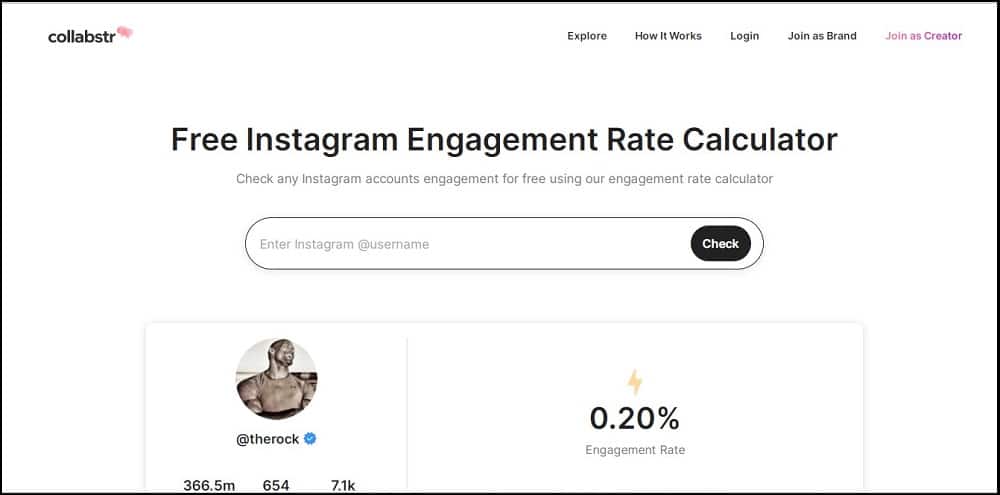 Collabstr is commonly known for linking influencers to brands or people. Luckily, it also has an engagement rate calculator that evaluates a person's rank and popularity through shared content.
You get information on engagement rates, average likes, average comments, and other similar influencers. Therefore, you can gauge whether you will work with someone or not.
The website also has other features that can help anyone who is looking to promote their brand through influencers. The platform is safe, so you are assured of a positive output.
---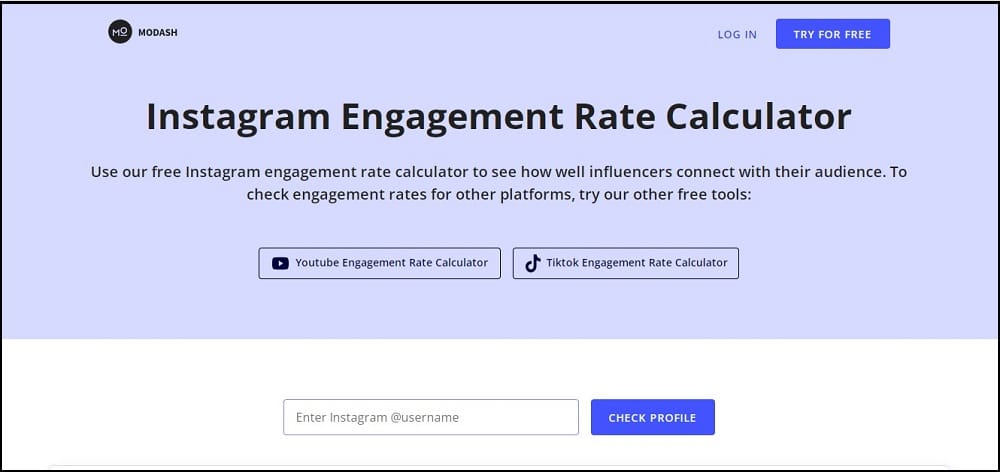 So, are you thinking of involving an influencer to promote your brand? Then, why not consider the Modash Instagram engagement rate calculator? Through the estimate, you will know how your favorite influencer engages with their audience.
Luckily, you can check their engagement on Instagram, YouTube, or even TikTok. Through analysis, you will get information on their engagement rate, number of followers, average comments, and average likes.
Additionally, you can get their contact details information, audience breakdown, and whether they have any fake followers. With the specific data, you can know whether they are the right influencer to engage or not.
The specific platform finds the engagement rate based on all the posts the person has and not just a few posts. This is to provide the right average ER. A higher engagement means that people are interested in their posts.
---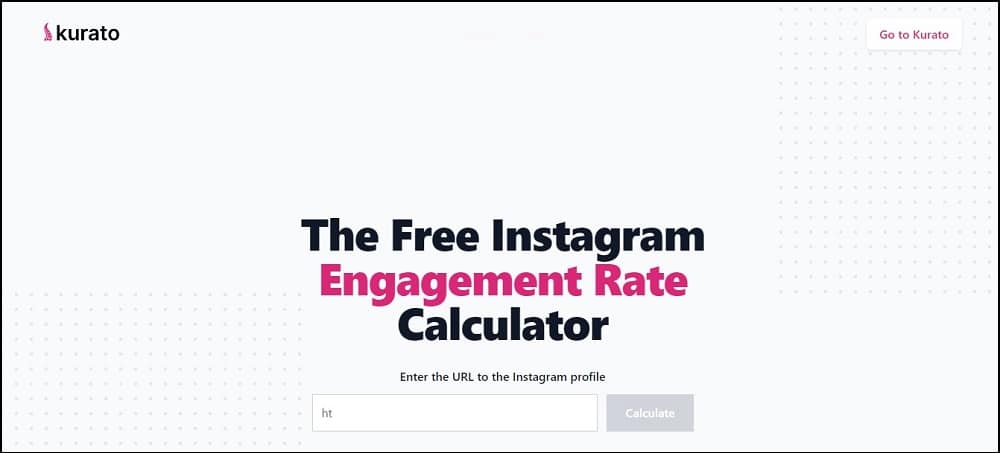 Kurato is another accurate Instagram engagement rate calculator that makes it easier to know how active a specific user's audience is. When the followers or non-followers like a post, comment on a post, or play a video this is termed engagement.
Kurato makes it easier to know how active the audience is. Therefore, you won't have to check each post to know how the audience is engaging with the content. The free trial is only for 14 days after which you will need to choose a package to get more accurate engagement rates.
If you are in search of an influencer, this is the perfect way to get one! The Kurato platform also allows you to schedule to repost content for your audience to see.
---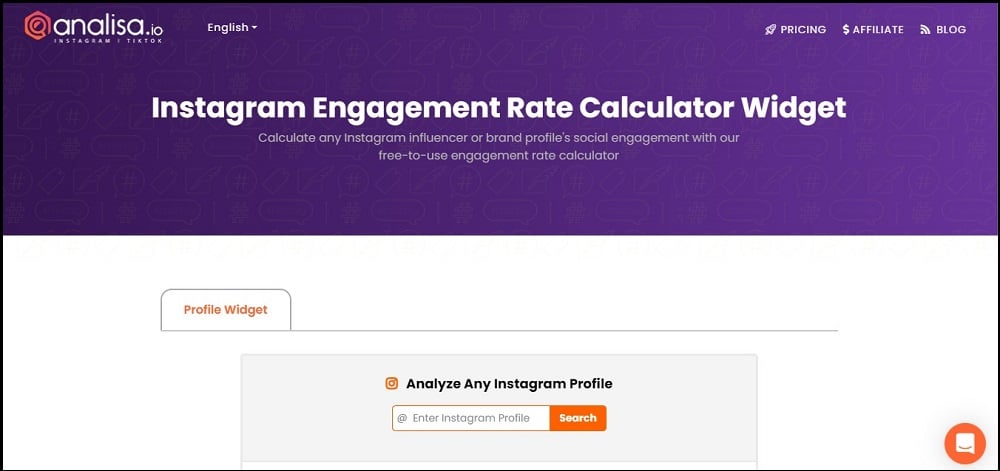 Analisa Instagram Engagement Calculator allows you to check any Instagram user's profile. You get to see their followers, following, engagement rate, likes rate, comment rate, captions mostly used, and hashtags mostly used.
Therefore, you can get to learn more about a user in that way. Additionally, you can have the Instagram engagement rate widget on your website. You will simply need to copy and paste the embedded code to your website.
This will help increase your website engagement by providing social media insights. So, what are you waiting for? Get the perfect widget for your website.
---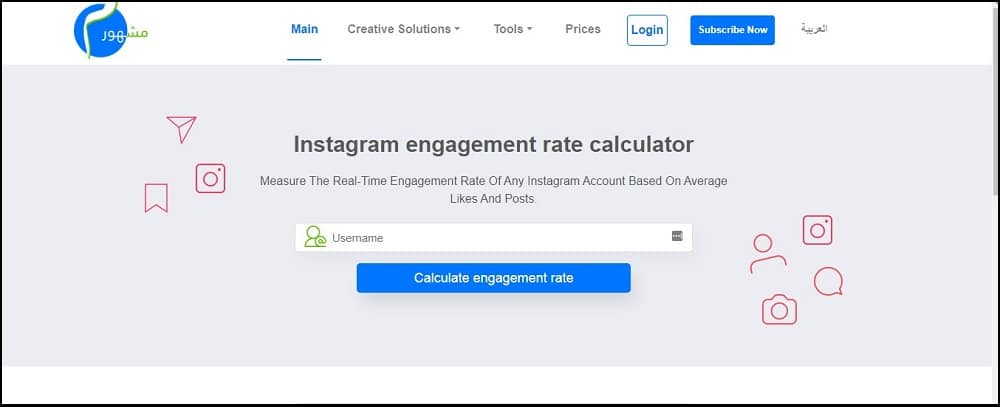 If you are a business or personal brand looking to engage an influencer, then using an Instagram engagement rate calculator can be the best solution. The GetMashor online tool just requires you to input the specific username you want to check and calculate the engagement rate.
A higher engagement rate provides more credibility to the user. It also shows that the user is providing relevant content that its audience is happy about. Therefore, if you also want to boost your Instagram account, you can evaluate using your competitors and use the tactics they are using to ensure that you reach almost the same level.
If you are an influencer a better engagement rate increases your chances of getting brand promotion offers.
---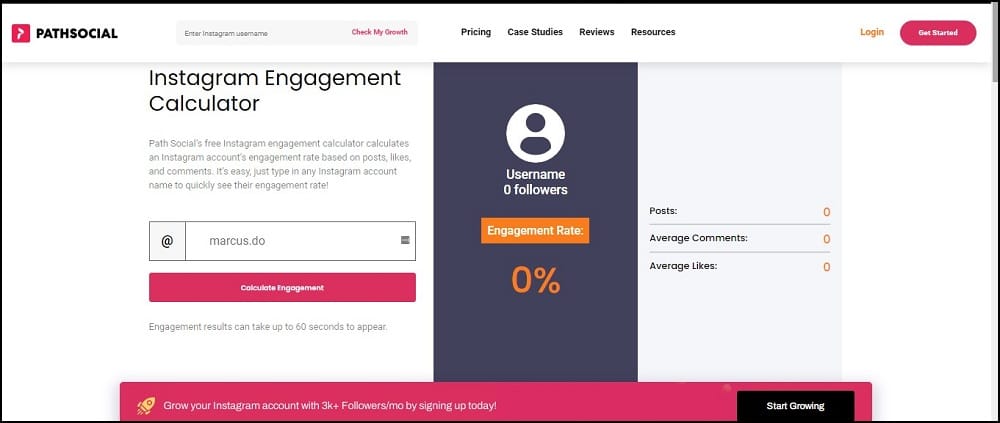 Another ideal online tool is the Pathsocial Instagram engagement calculator. Just like most recommended tools, you just need to insert the Instagram username in the textbox and get real-time analytics.
You will get to know the engagement rate, the number of followers, posts, average comments, and average likes. It is straightforward. Additionally, you can use the Pathsocial service to boost your following in real time.
Therefore, if you are struggling to find the perfect amount of followers Pathsocial is for you to grow your followers organically. Even with the engagement results, also try and research the user's niche and posts. In this way, you will get to find out how often they post so that you can get a better overview.
---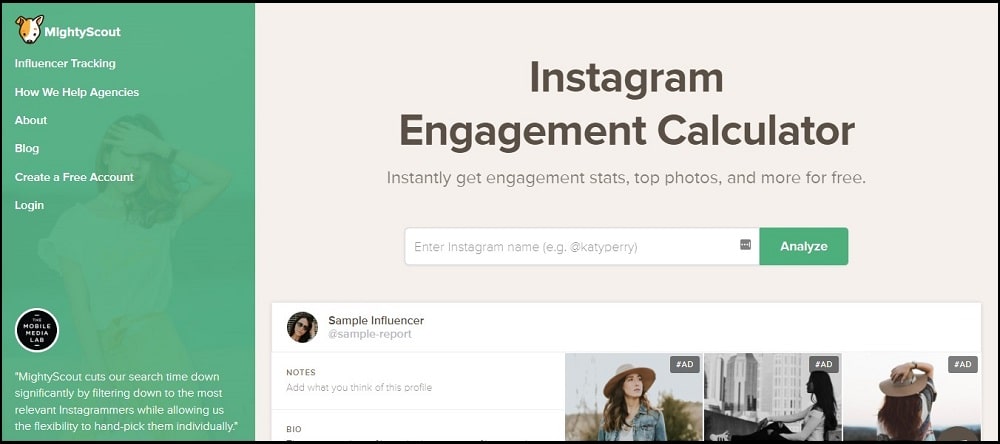 This Mightyscout Instagram engagement calculator has a simple user interface that makes it easy to know more about a certain user. You get information on their engagement rate, number of followers, and posts.
Additionally, you get the average amount of comments, average likes per post, top mentions, and hashtags. Therefore, if you were analyzing a competitor it will be easier to know what keeps them above you.
You also get a comment-like ratio to evaluate the person's account engagement ratio. You shouldn't miss out on using this tool!
---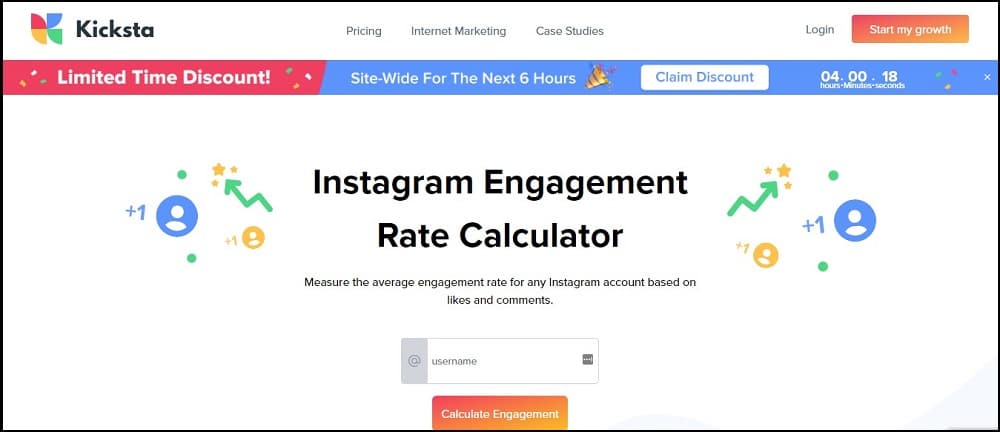 To use the platform, you simply need to insert the username in the text box and click calculate engagement.
The engagement rate will be gotten based on the likes and comments of the latest 10 posts. You will then get the engagement rate as a percentage with the average number of likes and comments.
High engagement on your profile assures high credibility levels. An influencer can heavily benefit from high engagement rates and get more paid partnerships. This straightforward platform can help you get the most ideal results over time.
---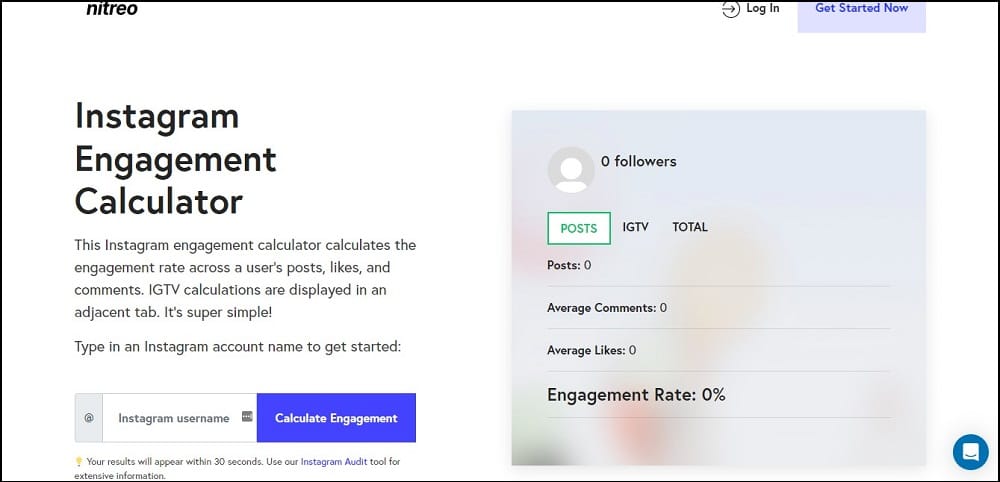 Nitreo Instagram Engagement Calculator is the perfect platform to use to calculate engagement rates across a user's posts & IGTV likes and comments.
Therefore, it becomes easier to know how well their specific following is engaging with their content. Whether you are an influencer, business owner, or personal user, this tool can serve you right.
Nitreo is a reputable brand, therefore, you are assured to only get credible results that showcase the kind of engagement an Instagram user has.
---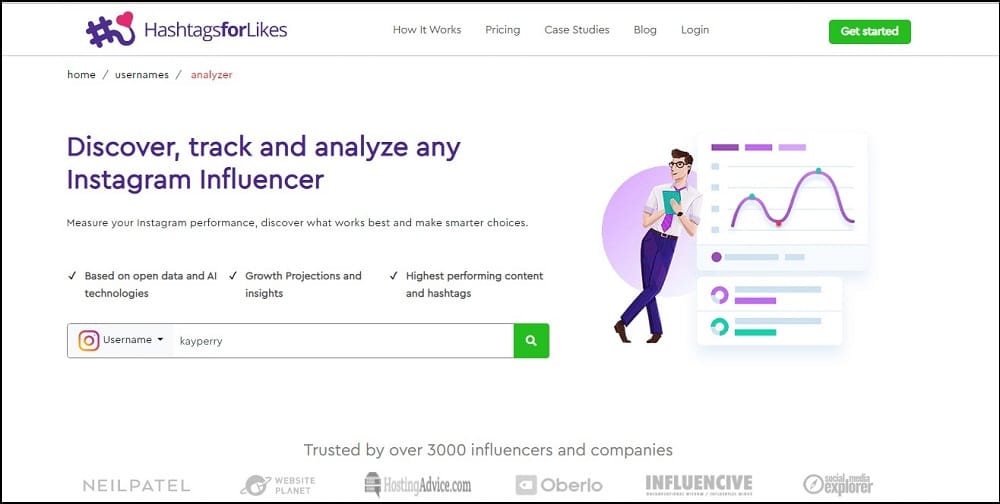 Hashtagforlikes Instagram engagement calculator makes it easy to evaluate how a specific Instagram user is fairing. The analysis is done based on open data & AI technologies, growth projections & insights, highest-performing content, and hashtag.
The insights can help you make smarter decisions. If you don't have an account, you will just get information on their following, engagement rate, and uploads.
However, with an account, you get more insights that you can use. You even get a chance to track someone's-content to see who is engaging with it. It has a wide variety of benefits.
---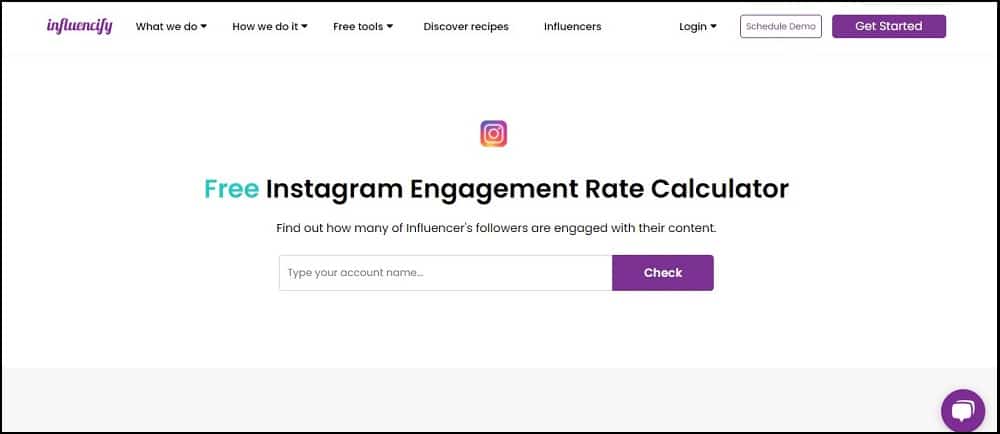 This is another ideal tool that can be used to check the engagement rate of a particular Instagram user. You just need to insert the user's username and get their average engagement rate. Through that, you will also be able to see the number of followers and average engagement count.
The free version has some limited features unlike the premium version that makes it easier to know the followers count, fake followers check, audience demographics, followers, growth, ad performance, and brand mentions. You get an overview of almost everything.
---
Boost Your Engagement Rate For Positive Results
Low engagement is mainly caused by a high percentage of fake followers, non-interesting content that your followers don't even like, or the account has been affected by Instagram algorithm updates.
If you provide the right content for your audience this can help to increase engagement. You just need to evaluate the kind of content that you used to offer when you were getting enough engagement and check what has changed since then. This can help you go back to the top level that you were before.