PlayStation 4 is inevitably one of the fastest-selling and best game consoles you can have. However, as games and apps become more demanding, your PS$ console will experience slower speeds.
Slow performance, download speeds, and nonstop game lag can be frustrating. They will leave you wondering how to make your PS4 faster and improve its performance. Even though you cannot upgrade your PS4 like you can for a gaming PC, there are various steps you can take to experience the best PS4 performance possible.
Let's look at various ways to improve your PS4 performance and make it faster.
---
1. Free up disk space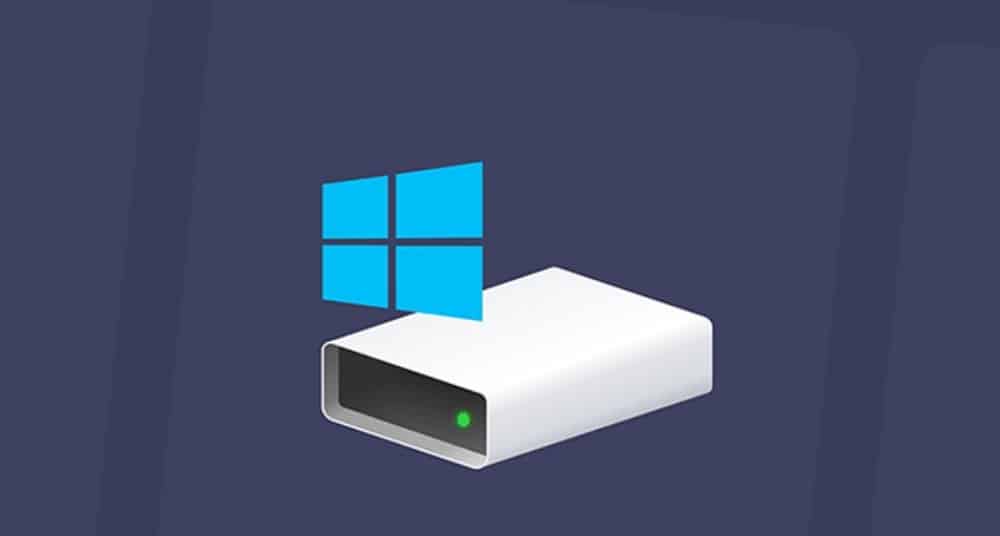 Low disk space is one of the most common causes of poor performance in PS4 consoles. When your PS4 hard drive is running low on space, its performance will degrade, and your PS4 will be slow. In most cases, games will take up most of your PS4 storage space. However, with video recordings, screenshots, and game saves building up, it is easier for your PS4 to run out of available disk space.
Therefore, you can delete some of the games and data you don't need to free up space. That will significantly improve your PS4 performance. Generally, you should ensure more than 15% free space available to maintain your PS4 performance. To free up space on your PS4, you should access your System Storage and delete what you no longer use or need.
How to access PS4 System Storage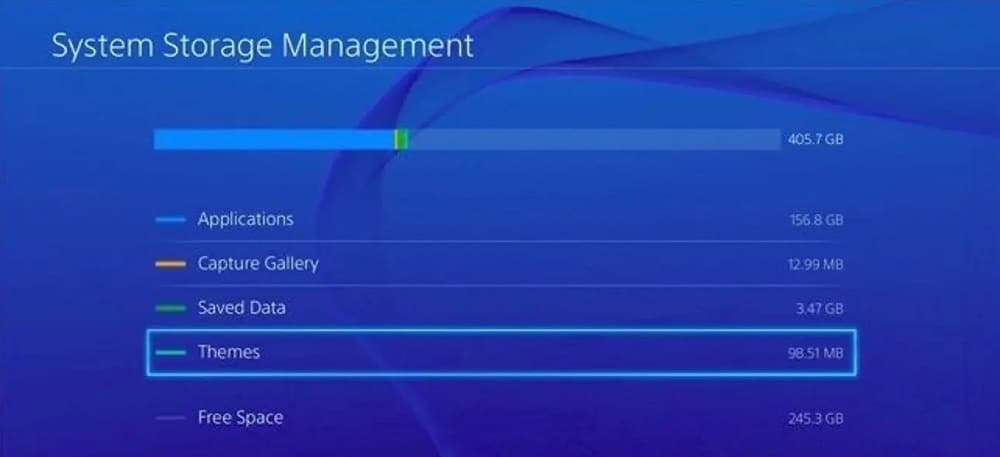 You can access your PS4 System Storage by taking the following steps:
Step 1: Go to Settings from your PS4 home menu
Step 2: Select StorageClick on System Software
After accessing System software, you'll see different categories of items that you can delete from your PS4 and the amount of space they occupy. You can choose to delete any of the following:
Delete Apps or Games on Your PS4
Games are probably the ones taking up too much space on your PS4. You can remove games that you are not using to free up your disk space. When you delete a game, your game saves remain intact so that you can reinstall and play it without losing any of your progress. After accessing the System Software, you can delete games by:
Step 1: Select Applications to see the games and apps installed on your PS4
Step 2: Press the Options button on your controller.
Step 3: You can choose Sort By and select Size to sort the games based on their disk size.
Step 4: Select Delete
Step 5: Use your controller to select the games you want to delete
Step 6: Confirm that you want to delete, and your PS4 will take some time to delete the selected games.
Deleting Saved Game Data
Your PlayStation 4 automatically stores game saves, player profiles, and other game data. Therefore, you can delete this data for games you will not play again or do not need. Remember that deleting saved game data is a permanent process and cannot be reversed. Therefore, you should back up data for games you will want to play again in the future to avoid starting over.
You can delete saved game data by:
Step 1: In the System Storage menu, select Saved Data
Step 2: Choose a game to access its saved data
Step 3: Press the Options button on your controller
Step 4: Select Delete
Step 5: Select the saved data file to erase
Step 6: You can then click on Delete
Delete Screenshots and recorded videos
In the System Storage menu, you can also delete screenshots or videos recorded during gameplay. To do this:
Step 1: Choose Capture Gallery
Step 2: Select a Game icon to delete screenshots and videos associated with the game
Step 3: Hit the Options button on your game controller
Step 4: You can choose Copy to USB Storage to back them up on your USB storage
Step 5: Select Delete
---
2. Rebuild your PS4 System database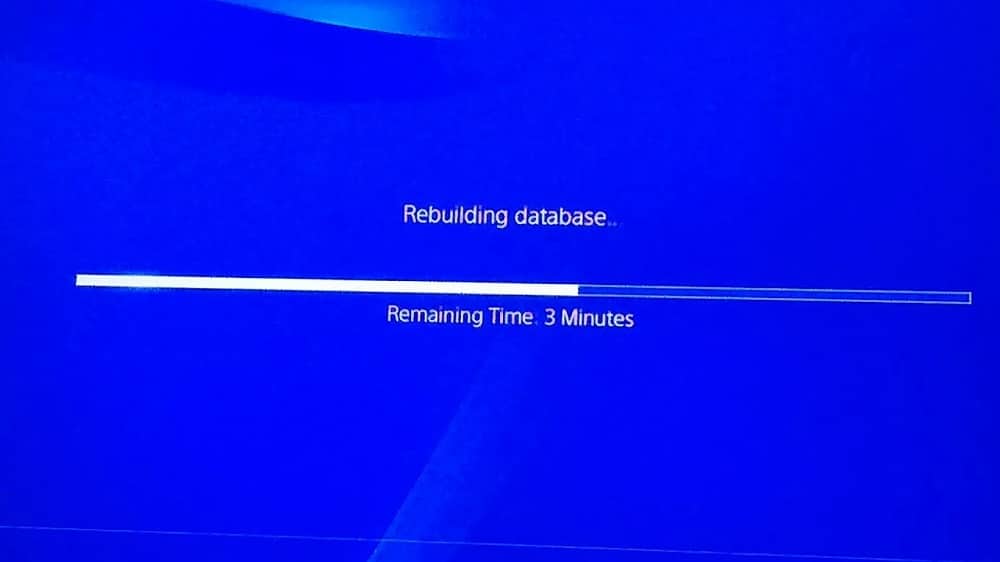 If your PS4 is slow when in the menus, you can rebuild your system's database to increase its speed. This process helps reorganize your systems to give them faster and easier file access. Therefore, instead of deleting files, rebuilding your system database tells your system the location of the data needed by various games and apps, making it load faster. If you are experiencing slow load times, home screen delays, and corrupted data, this is the best option for your system. It might not improve game performance but will make your PS4 more responsive and efficient.
How to rebuild your PS4 system Database
You can rebuild your PS4 system database by:
Step 1: Shut down your PS4 fully by holding the PS Button on your controller, then select Power, then Turn Off PS4
Step 2: Connect your controller to your PS4 console using a USB cable.
Step 3: Press and hold the Power Button at the front of your console until you hear two beeps. Your PS4 will boot in Safe Mode.
Step 4: Hit the PS Button on your controller to use it
Step 5: Select Rebuild Database
Step 6: Confirm your choice and keep your console on until it completes the process.
Step 7: Once done, your PS4 will reboot to the sign-in screen.
---
3. Install the latest Game and System Updates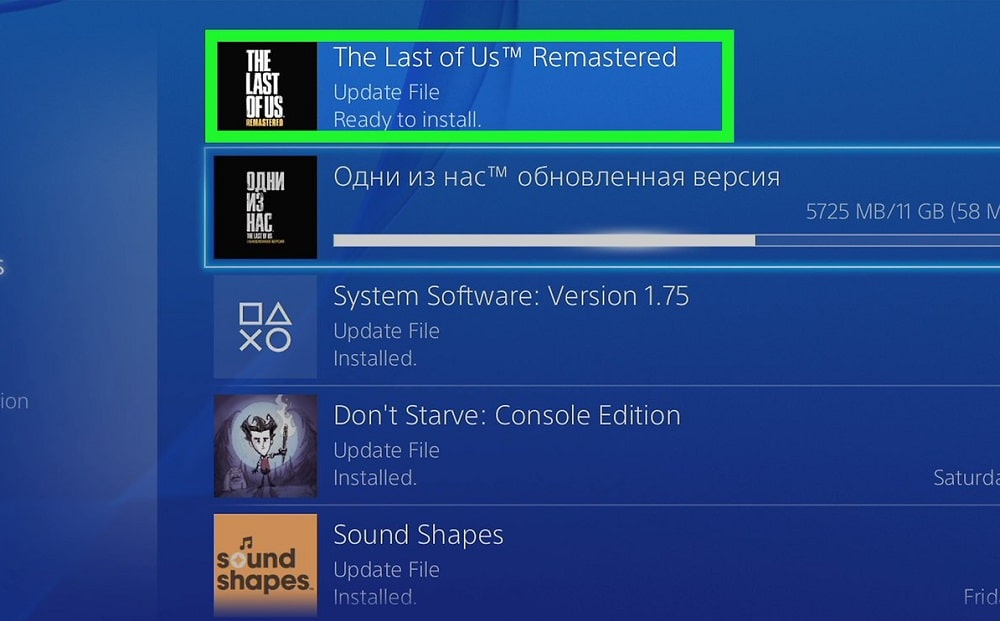 If you are having problems with a specific game or application, it could be that you're running its outdated version. Developers release patches and fixes that can help improve a game's performance. Therefore, you should ensure that you install a game's or app's update if available to avoid frame rate slowdowns, higher loading times, and other performance issues.
In addition to that, you should also ensure that you have the latest PlayStation system updates installed. Sony releases updates that fix security issues and improve the general performance of the PS4 console. Your PS4 should automatically download and install updates whenever available. It also checks for updates when you launch a game, but you can manually update your games, apps, and the system if your system is not always online.
Update your PS4 System Software
You can update your PlayStation by:
Step 1: On your PS4's menu, navigate to Settings.
Step 2: Select System Software Update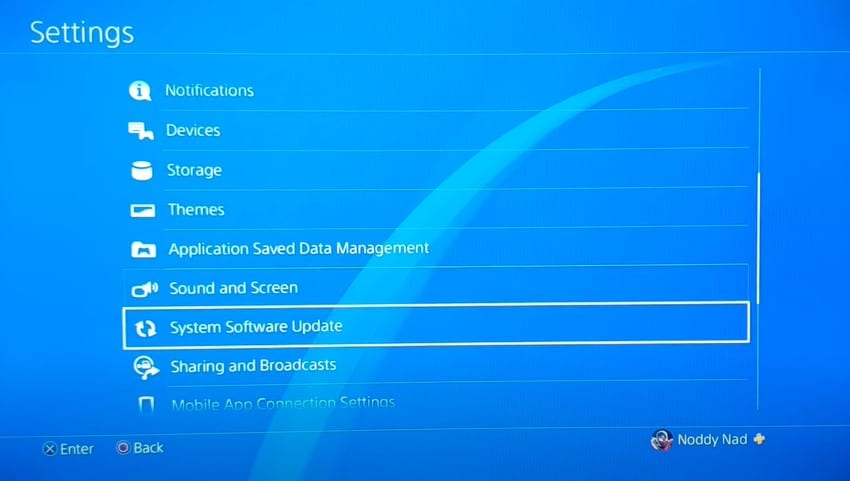 Step 3: If an update is available, you can download it. Otherwise, it'll tell you that The Latest Version of the System Software is already installed.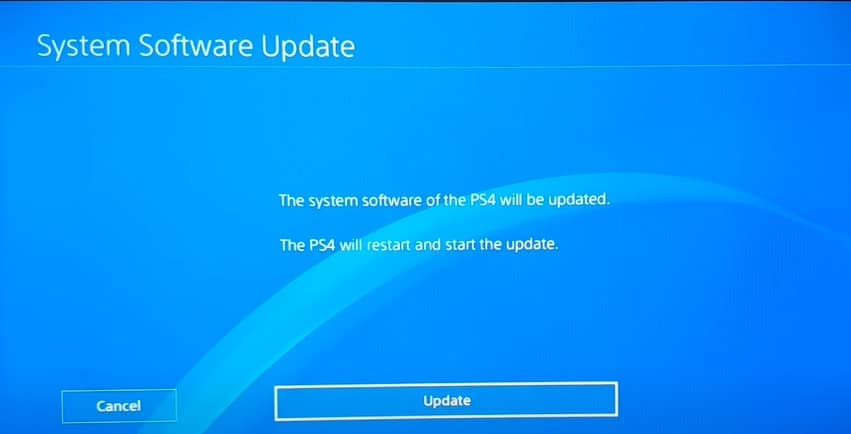 Update Games and Apps on your PS4
Follow these simple steps to update games or apps on your PS4:
Step 1: Press the Options button while highlighting the game you would like to update
Step 2: Select Check for Update
Step 3: Download and install the updates if available
---
4. Upgrade the internal hard drive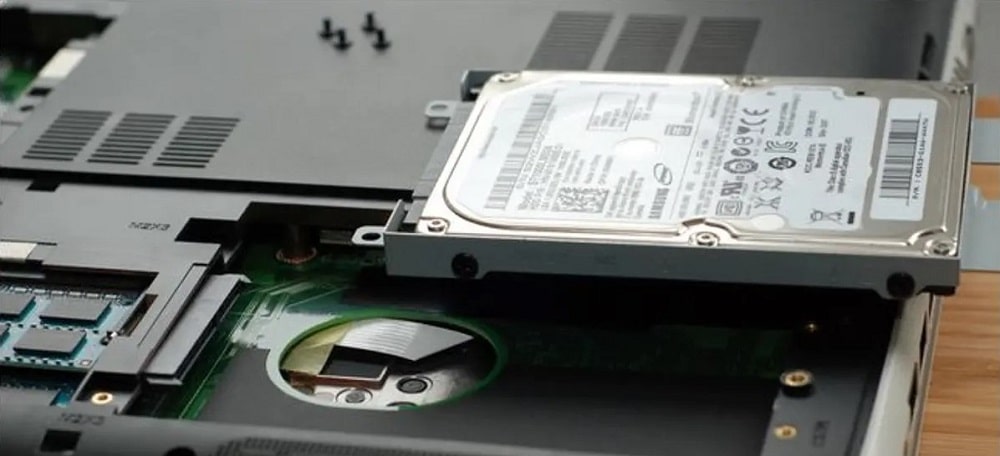 PS4 consoles come with 5400 RPM hard drives, which are quite slow and take time to load games. Therefore, you might upgrade your PS4's hard drive to a hybrid drive or even a Solid State Drive. When your PS4 loads a game, it has to access various files on your hard drive. Therefore, upgrading to an SSD reduces the loading and booting times. You can also upgrade to a larger hard drive to hold more games and increase the disk space available.
---
5. Improve your PS4 network issues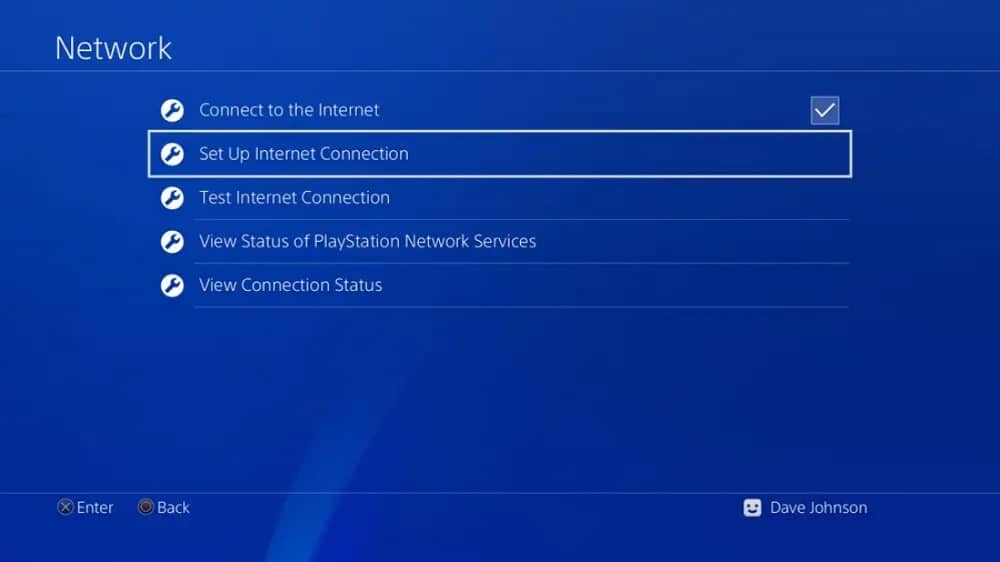 IF your PS4 is not performing as expected when playing online games or downloading games, the problem could be with your network. Therefore, you may need to fix network issues on your PS4 if you do not experience stable gameplay online or your games take forever to download. Some of the ways you can improve your PS4 network issues include:
Use an Ethernet cable
If your Wi-Fi connection is disconnecting you from online games or your download is slower, you can switch to an Ethernet cable. A Hardwired connection provides a more stable connection with fast internet speeds for faster downloads and reduces latency.
How to connect your PS4 to your network with an Ethernet cable
Step 1: Connect an open port on your router to your PS4 with an Ethernet cable
Step 2: Turn on your router and PS4
Step 3: Navigate to your PS4 home menu and click on Settings
Step 4: Select Network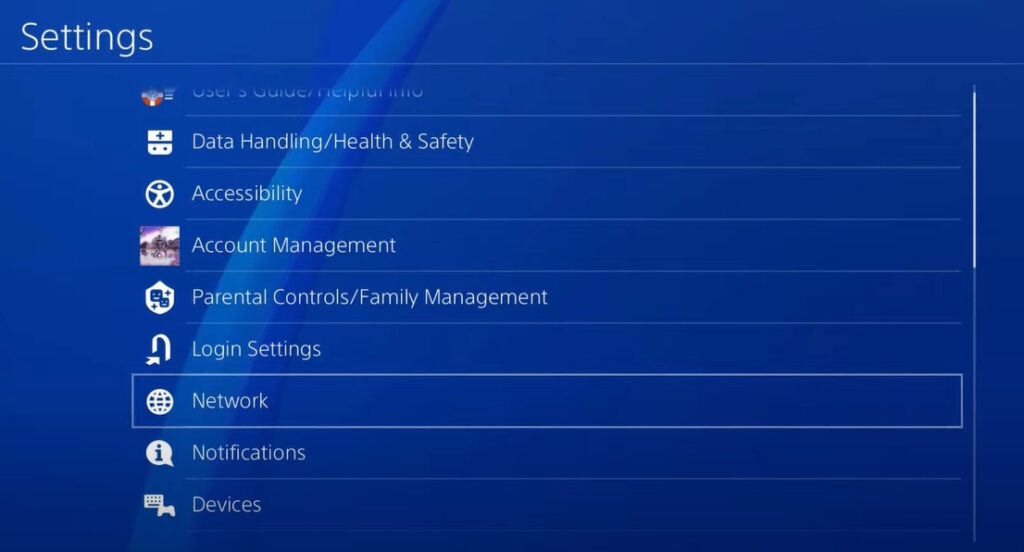 Step 5: Choose Set Up Internet Connection

Step 6: Select Use LAN cable

Step 7: Select Easy

In addition to that, you can also improve your PS4 internet speeds by:
Avoid playing games while downloading
Move your PS4 next to a router
Download one thing at a time
---
Conclusion
Even though the PS4 is several years old, you don't have to suffer through slow performance and download speeds. The best way to make your PS4 perform much better is to upgrade its internal hard drive to an SSD. Keeping these tips in mind will make your PS4 serve better and keep up with more demanding games. They help maintain its original performance and help avoid degradation.