Do you often wonder who views your TikTok profile or your videos and want to know who to follow up with your daily TikTok profile viewers? This article will help you with easy steps to find out who viewed your TikTok profile and videos.
TikTok has over five hundred million active users, making it one of the fastest-growing social media platforms. Knowing more about your audience is one of the biggest challenges for TikTokers as they become famous on TikTok. Do you know who's been looking at your profile? This question is frequently asked by TikTok members. It used to be known as Musically, but today TikTok has become one of the most renowned short video apps.
TikTok's direct message feature not only allows you to create a short video but also allows you to communicate with other TikTok users. If you know how to become noticed on TikTok, it's a simple process. TikTokers can question if they see who has viewed their TikToks or who has visited their profile, and this would help them expand their TikTok accounts more quickly.
---
Steps to See Who Visited your TikTok Profile
To find out who has seen your TikTok videos, or if you can check who has viewed my TikTok, this is a common question. While this may not be ideal, there is some good news for you if you're still using an older version of the app: the notification box in the app will show you who has visited your TikTok profile.
However, TikTok has decided to deactivate this feature for the time being. Is it possible to tell who is watching TikTok? TikTok's old version has a built-in feature that allows you to see who has seen your videos.
Step 1: Locate your TikTok app and open it.
The first step to finding out who viewed or visited your TikTok profile is opening the TikTok app on your phone. If you don't have the TikTok app, you can download it to your Android or iPhone easily.
Step 2: Once you've opened the app, click on the notification icon
Once you open the app, please navigate to the notification symbol and click on it.
Step 3: Locate the 'viewed your profile option
Once you have carried out step 2, in step 3, you will see the option 'view your profile' click on it.
Step 4: Click the profile pictures of the viewer
The last step is to click on the profile pictures of the list of those who viewed your profile. Once you click the profile picture, it will take you to the profile page of the user who viewed your TikTok profile.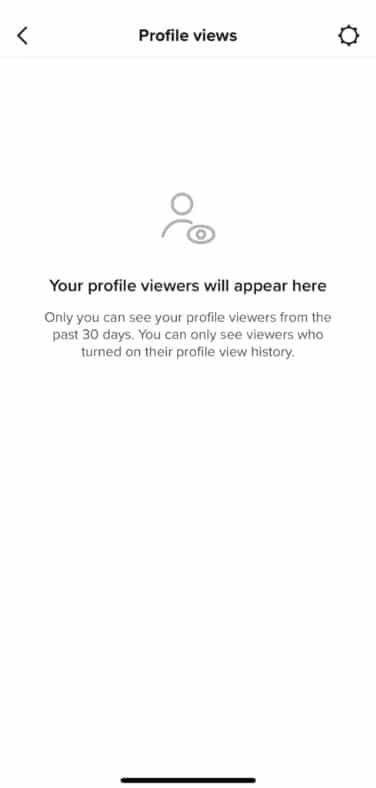 It is easy to see the list of those who have viewed your TikTok profile. Even so, knowing how many times they've looked at your profile or what actions they've performed might be useful to you. If TikTok made this data available, it would be extremely beneficial. To find out if you can see who has viewed your TikTok, keep reading.
---
Steps to See Who Viewed your TikTok Video
Is it possible to see who has viewed your profile on TikTok? A TikTok profile viewer is provided; however, there is no video viewer. You can only check how many people have watched your TikTok videos if you have the TikTok app installed. To know how many people have seen your TikTok video, follow these steps:
Step 1: Open the TikTok application first.
Step 2: Log into your account if you are yet to.
Step 3: To access your profile, tap on the profile image icon in the upper right-hand corner.
Step 4: Once you've selected a video, tap on it to see how many others have watched it.
Step 5: You should be able to see the number of people who viewed the video under the video.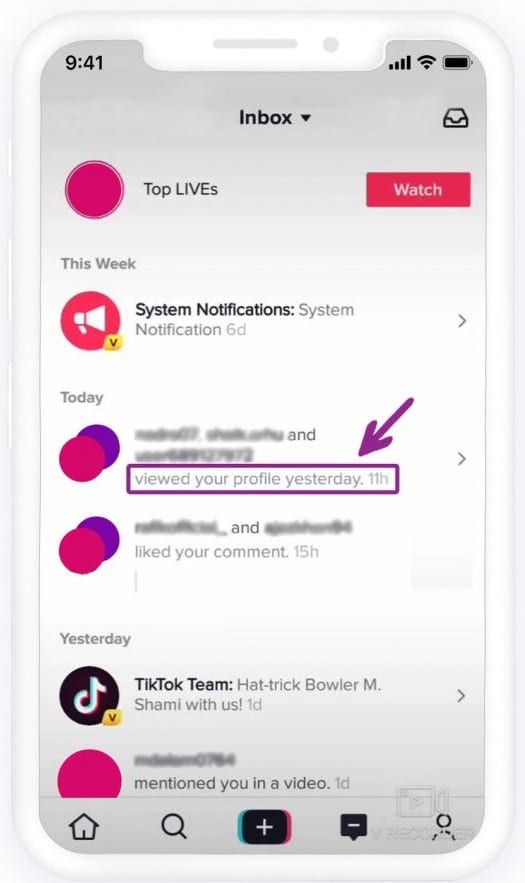 You can see how many users have viewed your videos with this tool. Knowing how engaged you are is critical to your success. However, you can only see the number of videos in this function, not their profiles. Despite this, it is still a useful marketing tool.
---
Solve TikTok Recent Profile Views Issue
If you have tried the above method and failed, do not fret; I'll take care of it. This has happened to a slew of other people as well. It's likely a glitch in the system that needs to be fixed. If the "Recent Profile Views" option isn't showing up, here's how to repair it:
Step 1: As a first step, rule out a computer error. Reinstall the app to see if that helps. If it doesn't work, go into the settings of your phone and remove the cache (do not delete the app data).
Step 2: If you're confident this isn't a technical problem, you can try making your profile public.
Step 3: The TikTok application must be opened and logged in to your account to achieve this.
Step 4: Select the "Me" symbol.
Step 5: The next step is to select 'account.'
Step 6: Afterward, head to the Privacy & Security section.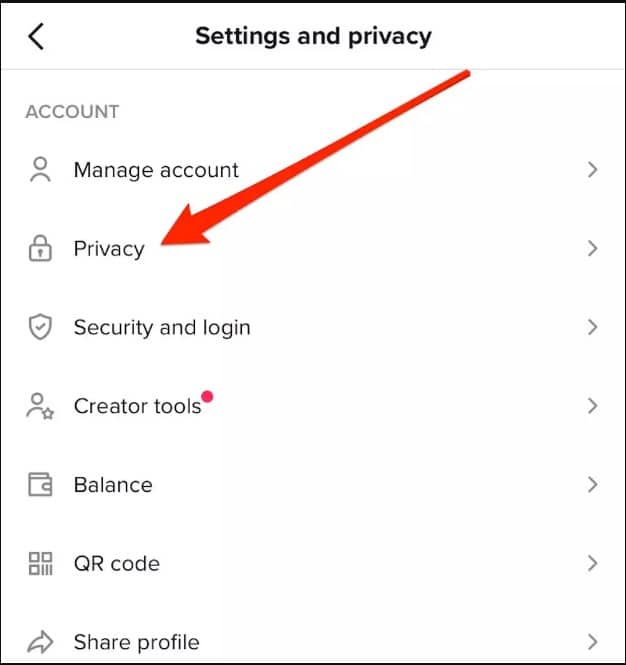 Step 7: The Discoverability option can be found here. Ensure the "Private Account" option is unchecked and see whether the problem is resolved.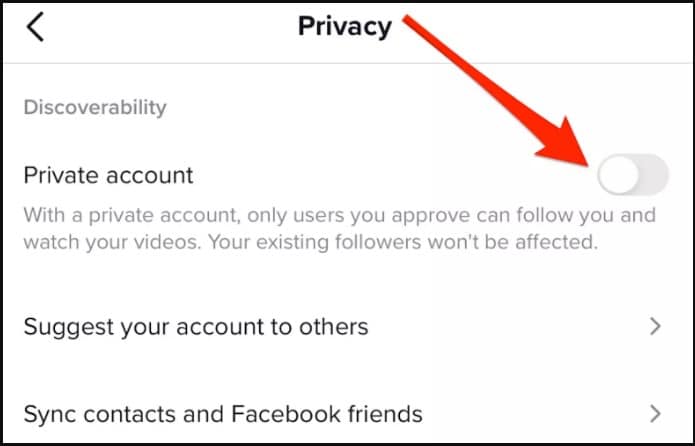 Step 8: If not, you may want to enable the "Allow others to discover me" option in Privacy & Security.
Your videos and profile can be viewed by others. Finally, if all else fails, the latest upgrade that prohibits individuals from seeing profile visits may be to blame.
---
Steps to Gain Control over who can View your TikTok Profile
Is it possible to see who has viewed your profile on TikTok? On TikTok, as on many other social networking sites, you have the option of limiting who can see your profile and your photographs. It's up to you whether you want to restrict who can see your TikToks. You can do this by keeping your TikTok account private or blocking specific users. This will make your account anonymous.
Step 1: Go to the "Me" section first.
Step 2: On top of that, select the three-dot (or three-line) icon (Settings and privacy)
Step 3: Choose Privacy.
Step 4: Make sure that the Private Account tab is selected.
---
How to View Other People's TikTok Profiles Anonymously.
Since the inception of social media, numerous technologies have been developed to facilitate its use. It's possible to examine a user's TikTok profile anonymously using a program called TikTok profile viewer. There is no need to log in to perform a search using a username or a hashtag. If you don't have an account, you can watch videos from a feed without logging in. Here are the 4 Best TikTok Profile Viewers
---
1. Urlebird — Best TikTok Viewer and for Watching TikTok Trending Videos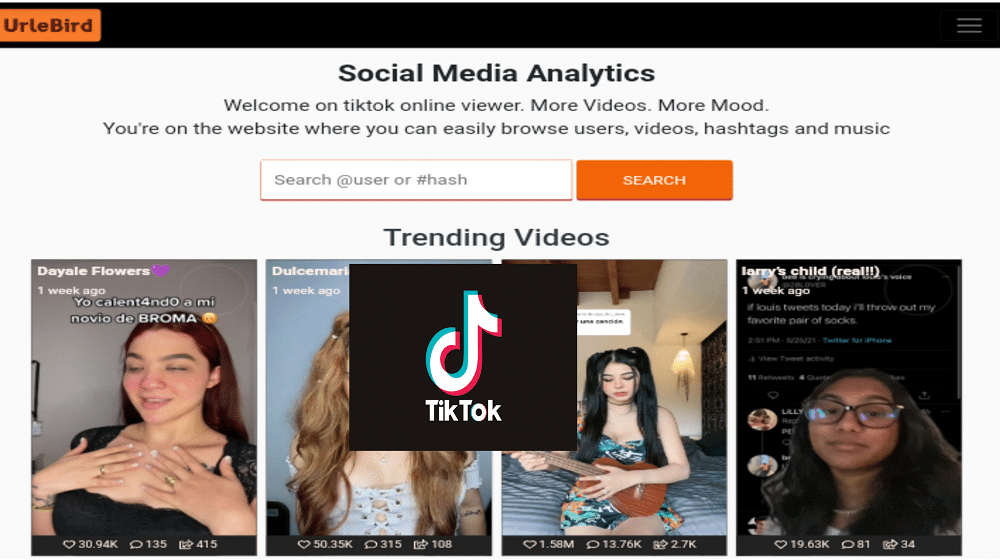 If you'd want to see your TikTok profile and other people's videos without having to leave your computer, here is the online TikTok viewer for you. Those TikToks that you particularly enjoy can even be downloaded and shared.
---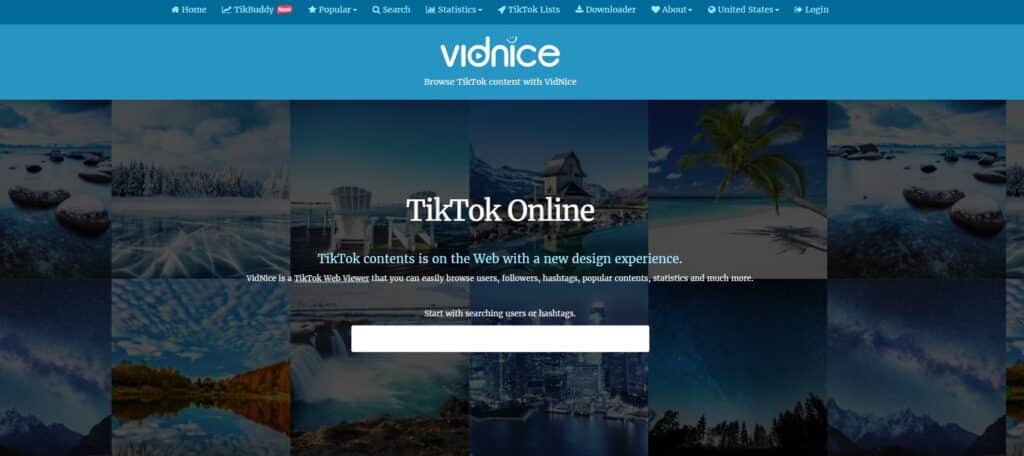 Another fantastic TikTok profile viewer is Vidnice. TikTok videos can be sorted by subject, and you can also track the progress of your accounts with this tool.
All of this can be customized so that you can experiment with different countries and see what happens. In other words, they can help you figure out what trends are hot right now and how to incorporate them into your marketing strategy.
---
3. Brainans — Best TikTok Online Viewer and Download and for Searching Followers, Profiles, And Music

Using Brainans, you can easily find the greatest videos for your TikTok profile, as well as the videos you enjoy watching in general. They claim to make browsing TikTok on your PC fun and carefree by allowing you to search for relevant hashtags and other TikTok users already on the platform.
If you don't want to be accused of stalking, this viewer website allows you to both download stuff and browse privately. For improved profile performance, they can help you assess the content once you have obtained it.
---
4. Snapdownloader — Best TikTok Viewers and free TikTok Video Downloader
Snapdownloader is the final TikTok viewer to be discussed here today. It is one of the most convenient ways to watch TikTok videos because you can download them and watch them whenever you like. TikTok service isn't a viewer, but I appreciate how easy it is to download all your favorite TikTok clips and convert them into any formula of your choice. The greatest part is that it's completely free.
To watch all of those TikTok videos you want to save later, you can put your faith in a firm like this because of the high number of favorable customer reviews on their website and the availability of exceptional customer service around the clock.
Another great benefit is that you can download the app immediately and use it for free before deciding whether or not to continue using it. I think you'll find this the easiest method to download all of your TikTok videos because it works on both Windows and Mac.
---
FAQs
Q. How do I see who liked my TikTok Video?
Follow these simple steps to see who has liked your TikTok:
Step 1: Locate your TikTok application and open it.
Step 2: You must first click the Inbox option from the TikTok homepage.
Step 3: At the top of the page, you will find a drop-down choice that you must select.
Step 4: To keep track of who has liked your videos, you can now enable notifications.
Q. Will TikTok Notify me when someone saves my video?
Does TikTok inform you who downloaded your video, or can TikTok see who watches your videos? Is this possible? No, is the easy response. In the event that someone saves or screenshots/records a video you've uploaded to your TikTok account, you'll have no idea who did it. However, remember that a TikTok watermark with your username will appear beneath every video.
---
Conclusion
To acquire the most accurate information about their accounts and views, TikTok gives the greatest platform. Now that you've learned how to see who's been watching your TikTok, you'll be able to do the same. To see how many people have seen your videos on TikTok, you need to know the number of views but not the viewers' identity.
Third-party apps allow you to remain anonymous while browsing other people's social media profiles and watching videos on their channels. There are a few ways to see who's looking at your profile and how many people are watching your videos currently.