What's your Twitch username? Do you like it, or would you want to change it? You can change your Twitch username after 60 days. Therefore, you need to choose wisely.
Twitch is an interactive live-streaming service that offers great content, games, entertainment, sports, music, and much more. It also offers broadcasts of certain competitions, real-life streams, and creative content. You can watch content on the site using live videos or videos on demand.
It has gained traffic over time and is preferred by many users. If you love entertainment, it is the best live-streaming platform you can use. However, to use it, you will need to have a valuable username. You can use these platforms to get a creative Twitch username.
---
This cactus tool username checker can help you find the best username. It allows you to check name availability if you want to change your current one. However, you can only check 20 usernames per minute.
Unfortunately, you can find a username that says unavailable if the channel was deleted. It might still be claimed, thereby unavailable. Input your preferred username and search. There is also the captcha for security purposes.
If unavailable, you will get the prompt, "The username is not available".  If available, you will get the message, "the username is available".  As easy as that!
If unavailable
If available

---
If you want to have a flourishing Twitch channel, you need to have a creative username. If you have a name that has a lot of symbols and signs, it will be so hard for people to locate you. However, if you choose a simple Twitch name, it will be easier to be located by other users.
If you want your brand to stand out, choose an ideal name. However, since Twitch is a popular platform, you will find that there are many users. Therefore, finding a good name can be hard. You can check as many names as possible on the Brandsnag Twitch Username Checker platform.
The Twitch username should give you an identity. On the platform, if the name is unavailable, you will get the prompt, "Oops, your username is not available". If the name is available, you will get the prompt, "Success, we have a perfect username".
If unavailable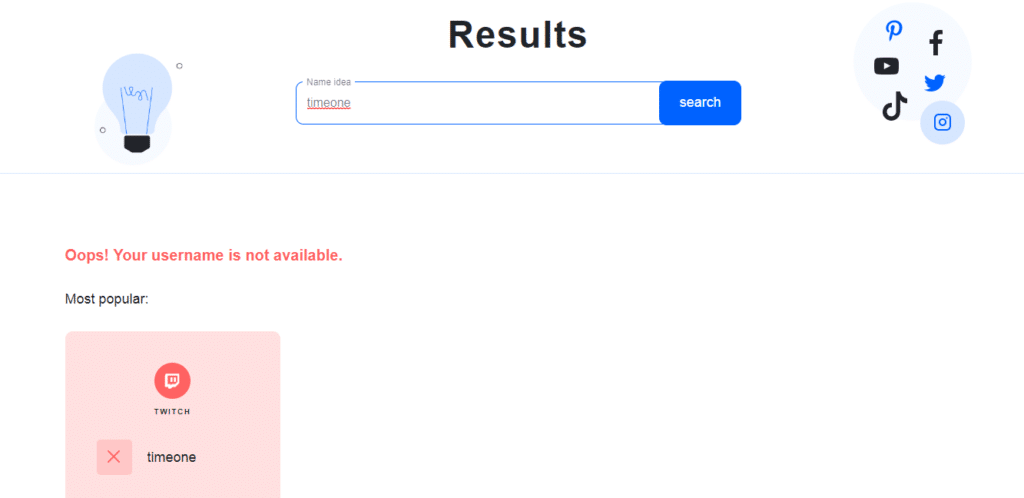 If available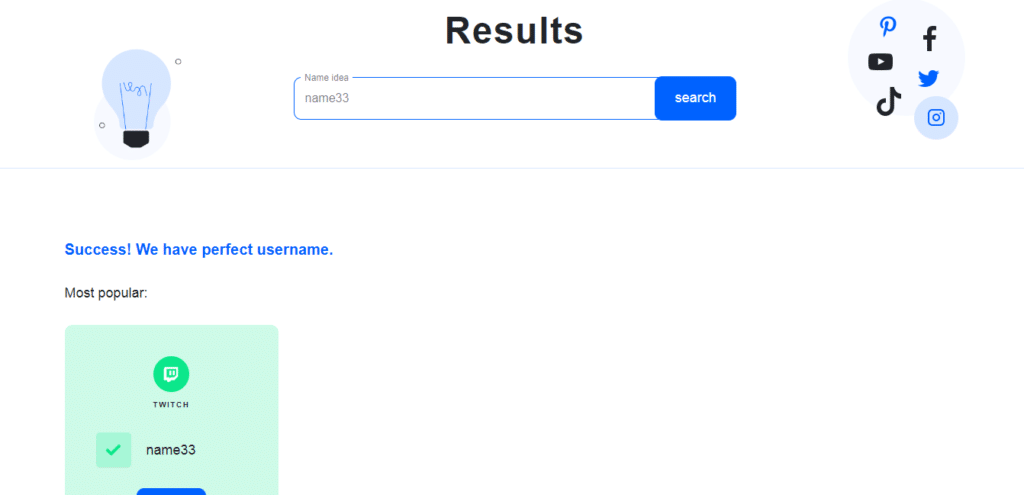 ---
Finding an ideal Twitch username is important if you want to grow your brand. The platform has over 20 million daily active users. This is because Twitch allows you to change the username once every 60 days.
It is straightforward as you need to input your preferred Twitch username in the username checker search box and check for availability. However, when choosing a username, ensure that it at least has 4 characters. If unavailable, you will get the message "taken". If available, you will get the message, "available".
If unavailable

If available

---
Twitch insights follow list is a unique platform you can use to check a user's following. If a user does not exist, you won't get a followers list. Therefore, you can know whether to use the username.
You need to input a preferred username and see whether it has a following. If it doesn't, you are assured that it isn't in use. This platform is mostly ideal for checking the followers of certain Twitch users.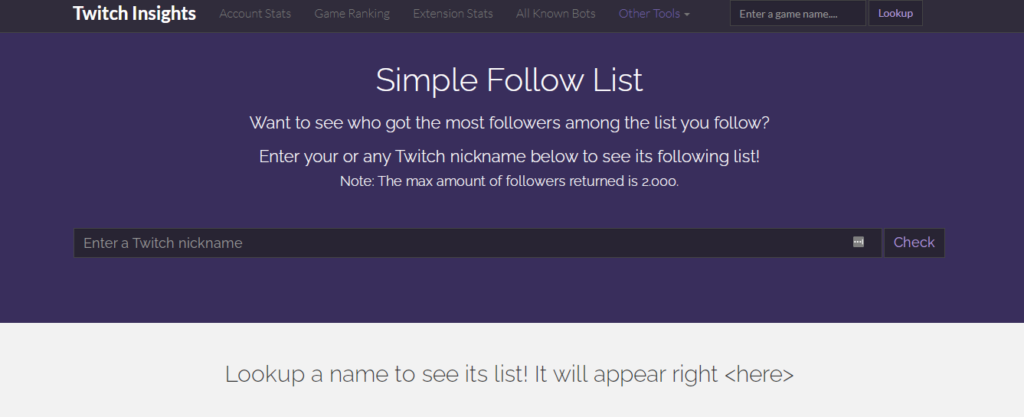 ---
Namechk is one of the most popular platforms that can be used to find different usernames. You can get a unique username in an instant. Twitch is well known as a streaming platform for gamers. However, it has expanded into other categories like Sports and Music.
You can stream as much media as you wish through Twitch. Once you search, you will get a wide variety of name suggestions that you can use. The beauty of the platform is that it adds relevant prefixes or suffixes to the name.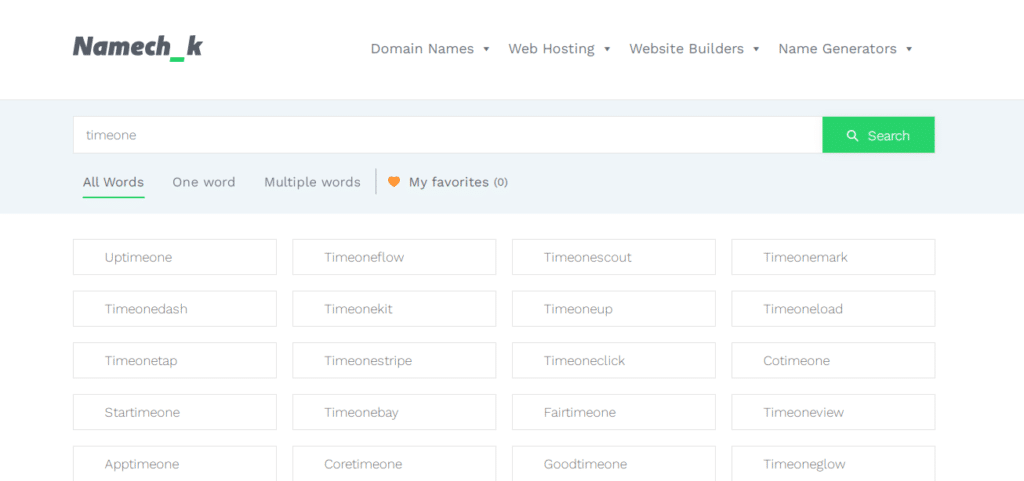 ---
It is a Google Chrome extension that can be used to convert usernames to twitch IDs and vice versa. You will also get notified when a username or user ID is valid.
This can help you be safe while on the platform. It is ideally a good username checker if you want to know the validity of the username. It only stores relevant data for your safety.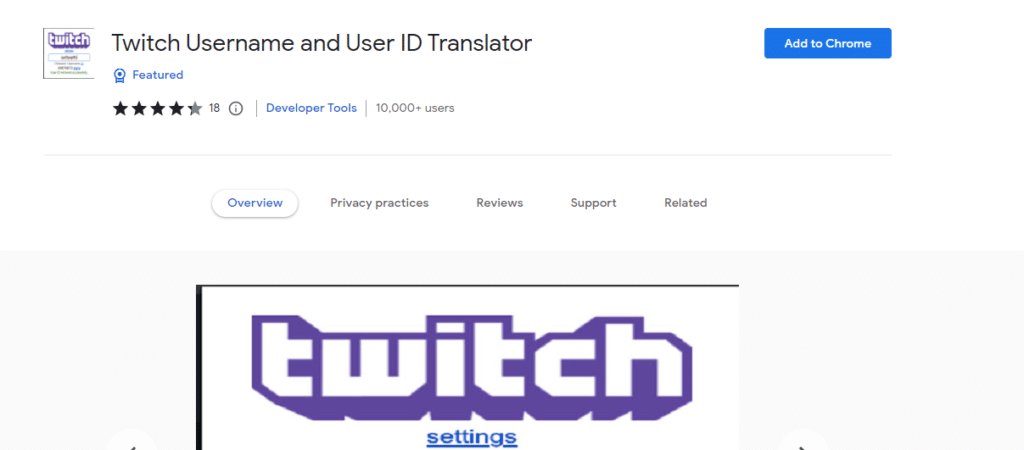 ---
You can use the Generator Mix platform to check whether a certain name is available to be used on Twitch. You need to input your preferred name or nickname and choose whether you want to use numbers or underscores.
The platform then provides some prefix or suffix regarding the name that you have chosen. It is a random generator that can provide different types of suggestions. They are all accurate, and you are assured that there is no user with that name on the Twitch live-streaming platform.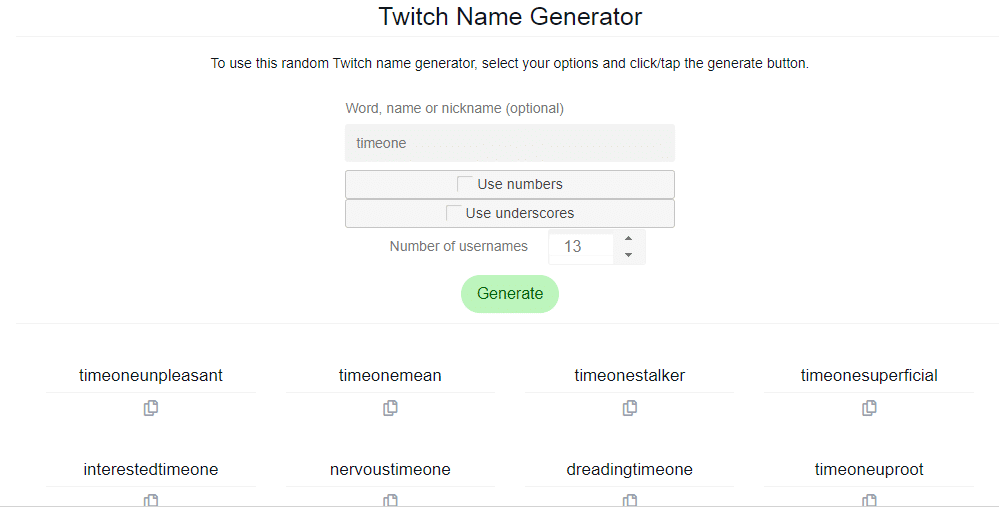 ---
Whether you are familiar with GitHub or not, you can use it to check whether a certain name can be readily used or not. It is a script written in node.js.
In the code, you will see a section where you can input your preferred username and test to see whether it is readily available. While testing, ensure each username is on its line. It will work better that way.

---
Get The Best Twitch Username Of All Time.
Basically, on Twitch, you can only change the name after every 60 days. Therefore, be careful when choosing a name since it will stay there for almost 2 months. The previous Twitch name that you had used will remain locked for 6 months; then it can be released for other users to use.
When you change the Twitch name, it also changes the Twitch channel URL. Therefore, choose a name that you will feel careful using.  Also, you can lose the channel statistics with the name change.