With its amusing short-form movies, the TikTok app is causing a stir throughout the globe, growing from just millions of users in 2020 to more than 1 billion monthly active users in 2023. You will occasionally encounter trolls or scam accounts, as with any social networking platform.
Fortunately, TikTok offers a few ways to safeguard your account, including changing your privacy settings, blocking, and reporting.
Before we start, let's look at how to block someone on TikTok. We've put together simple step-by-step instructions to help you unblock someone on TikTok.
---
How to Block Someone on TikTok
It might be required to block every account if other users on TikTok are harassing you, spamming you, or engaging in inappropriate behavior.
Before learning how to unblock someone, it's essential to understand how to block individuals on the TikTok app who utilize these fraudulent accounts.
Check out this simple process.
---
To block users on TikTok, take the following actions:
Step 1: Go to the TikTok desktop website or the TikTok app.
Step 2: Look up the user you wish to block in your following list or use the search bar to look up their username.
Step 3: Visit the user's Profile in step three.
Step 4: Select Block by clicking the three dots in the top right corner.

Step 5: Verify your decision to block the TikTok account.
---
How to unblock someone on TikTok on a computer
Unblocking users when using TikTok using a web browser on a PC differs from when using the app. Instead, adhere to the instructions below. You cannot look for them using their username.
Step 1:  In the top right corner, click the profile icon.
Step 2:  Select the settings in the pop-up menu.
Step 3:  Place the cursor over the Privacy menu and select the account that has been blocked. You may get the block list of all accounts using this.

Step 4:  Please select the account you wish to unblock by clicking the unblock button next to it.
---
How to unblock someone on TikTok as a Moderator
By controlling your in-app comments and conversations, a TikTok moderator assists. As a result, they can take care of various activities on your behalf, such as muting, banning, and unblocking users as needed. Here is a step-by-step tutorial for moderators on how to unblock users on TikTok Live:
Step 1: Open the TikTok application.
Step 2: Click the three dots in the bottom right corner on TikTok.
Step 3: Select the settings link by swiping down.
Step 4: From the dropdown selection that appears, pick unblock.
Step 5: Click the Remove question to show that you want to unblock the user.
After unblocking them from TikTok, you can find a user's account and videos again. Additionally, they will start to see your TikTok videos and be able to engage with you by leaving comments and sharing them.
---
How to See Blocked Accounts on TikTok
On TikTok, you could occasionally see whose accounts you've blocked. On TikTok, how do you view blacklisted accounts? To check your blocked list, follow the procedures.
Step 1: Launch the TikTok app and select Profile in the lower right corner to access your Profile.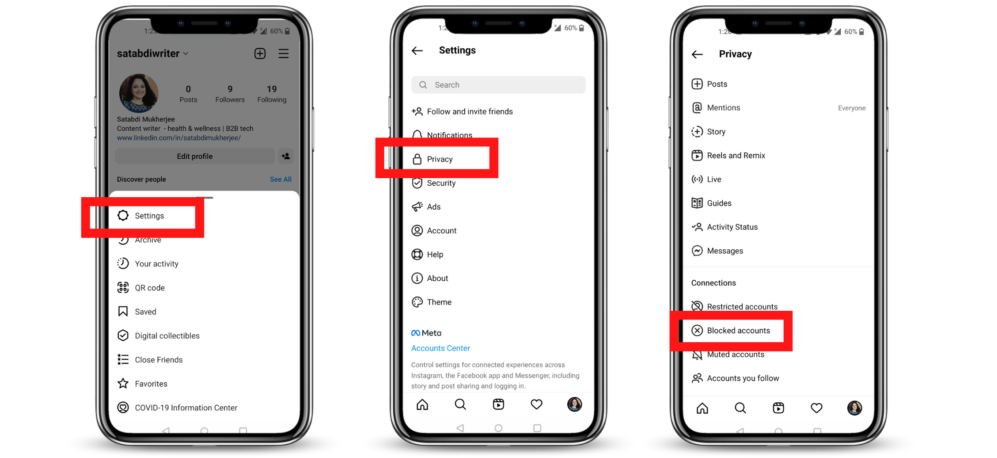 Step 2: Tap Privacy after clicking the three lines: Settings and Privacy.
Step 3: Tap Blocked accounts to view your list of blocked accounts.
You may also view the blocked accounts on the TikTok desktop application or website.
Step 1: Go to tiktok.com and sign in using your account as the first step.
Step 2: Select Settings by clicking your profile image in the top right.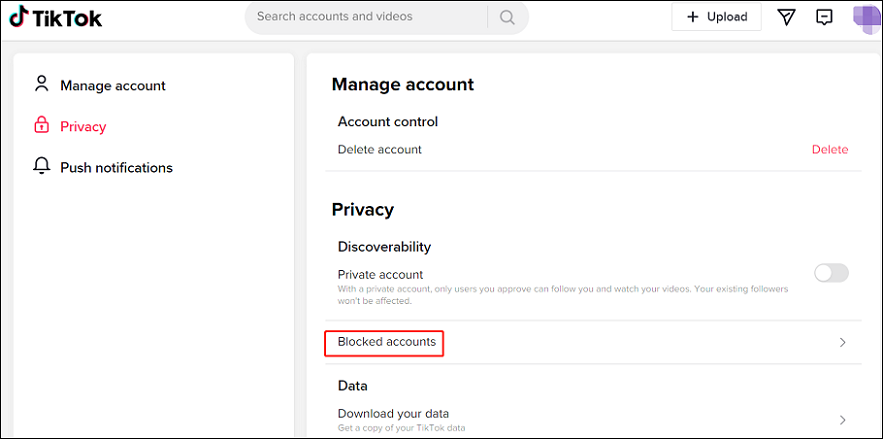 Step 3: To view the accounts you've blocked on TikTok, click Blocked accounts in the Privacy area.
---
How to Know If Someone Blocked You on TikTok
TikTok won't notify users that they have been blocked when you do so. Similarly, TikTok won't inform you if someone has blocked you. Therefore, how can I tell if I've been blocked on TikTok? Try the following three approaches.
Step 1: Review Your List of Requirements
Viewing your following list is the first step in determining whether a friend or other people have blocked you. Click Following on your Profile. Users who follow you will stop appearing on your following list if they block you.
Step 2: Review the Comments and Direct Messages
Open your TikTok alerts, then tap the comment you left on that user's video. You may have been blocked if you can't view the video. If you need more clarification, try method 3.
Step 3: Find the Authentic Username
You can look up the precise username. If there is no outcome, you are probably blocked. Watch out for similar accounts.
---
What Happens When You Unblock Someone on TikTok?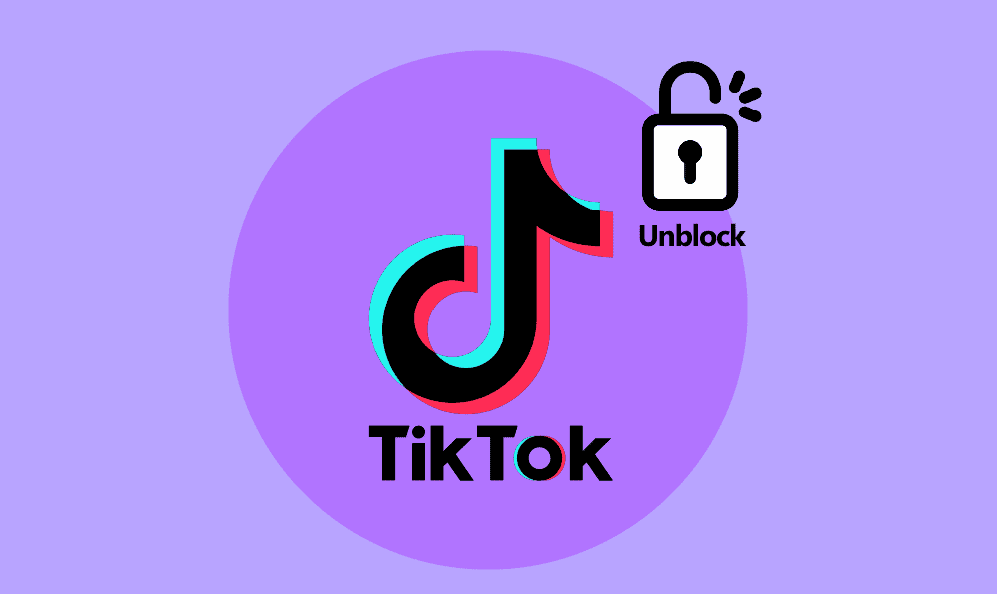 You can see someone's Profile once again after unblocking them. They will respond to you in the same way as previously.
This entails that you can see their messages, comments, and content.
On TikTok, you may also view someone's profile picture, bio, videos, comments, and any other information previously concealed from you once you unblock them.
The information you missed, while they were banned, can be caught up on using this method.
Additionally, when you unblock someone, they won't receive notification that you did so.
This implies that you can get in touch with them again without feeling awkward or embarrassed.
---
Does TikTok Notify When You Unblock Someone?
No, they won't be notified that they have been unblocked when you unblock someone.
They will merely be taken off of your app's blocked list.
When you unfriend someone on a social network platform, their name is promptly removed from your Friends list.
Therefore, if you decide to unblock someone, you must re-add them to your friends list. This implies that the unblocked individual will probably discover you're unblocking them at some point.
Even though it can seem like a little point, it's crucial to take this into account if you're not sure if you want to keep your friendship with the person you blocked.
Consider your options carefully when unblocking them as a result.
---
Final Thoughts
No matter which social media platform you use, trolls and fake accounts will be present.
You may safeguard your account by blocking scammers, but we also urge you to report them so that the platform can continue to provide a secure environment for all users.
The steps for blocking and unblocking accounts utilizing TikTok's privacy features are complete.