If we are talking about finding a suitable template for a site built based on WordPress, then the Elementor plugin is used in most cases. In this review, we decided to delve into the topic, study the option in more detail, and tell you why choosing an Elementor theme is important.
On TemplateMonster, a well-known marketplace for website designs, you can see several offers that use this plugin. This isn't surprising. Developers selected it for ease of implementation and user love. However, not everyone is still familiar with such an "innovation." Therefore, we'll give you a short review and tell you how to work and which templates to choose.
---
What is Elementor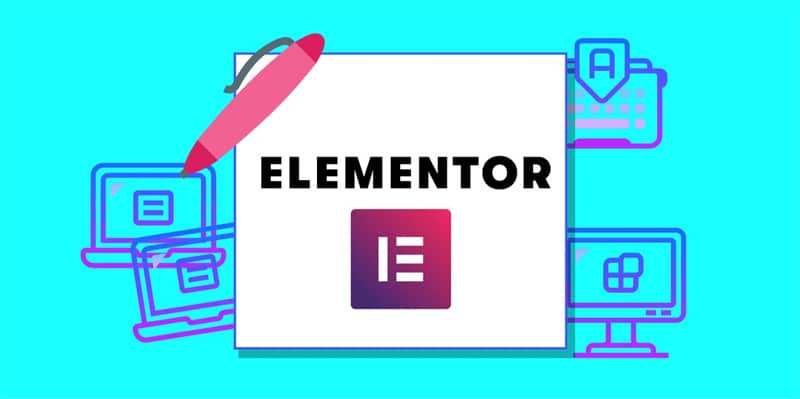 This plugin is designed for the famous CMS – WordPress. With it, you may edit pages and sections. At the same time, there are features due to which it has gained its popularity:
Easy to edit.
No coding skills are required to build the page the way you want.
There are many designs for WordPress sites with constructor.
Perfectly copes with the task of design adaptability. Thus, the partition layouts are ideally adjusted to different sizes of screens and types of devices.
The online editing process. You see the application and don't need to make additional gestures.
No need to constantly refresh the page to see the changes.
In general, the plugin is effective, useful, and functional.
---
Installing And Difference With The Advanced Plan Version
There are two installation options. Firstly, through the website admin panel. Take these simple steps:
Go to the Plugins section.
Select the Add New option.
Find Elementor in the list.
Install and activate.
Secondly, by downloading. For this method need to take the following actions:
Download plugin.
Open the same sections in the admin panel Plugins.
Click on Add New.
Download the uploaded version and activate it.
As you can see, buyers don't need to be an advanced user to start enjoying the awesome hassle-free editing experience.
Now we have described the process of installing the free version. There is also PRO – a more advanced version and a paid one.
We list the features below, and you'll already decide whether you need them or not. So, PRO has the following advantages:
Template library (we're not sure if the feature is important. People already use such layouts. It's better to order a paid and unique element or theme).
Custom fonts.
reCAPTCHA
Sharing buttons.
Facebook (here are buttons, comments, and pages).
Subscription form – MailChimp, Drip, ActiveCampaign, GetResponse, ConvertKit.
Portfolio element.
Slides
Authorization form.
Animated header.
Prices' list and tariffs.
Carousel (including reviews).
Page 404.
Dynamic content.
WooCommerce builder (you may install it for free).
Integration with custom fields and post types.
As you can see, there is still a difference. How important it is and whether it's possible to bypass the purchase using other tools.
---
Why Buy Elementor Theme
Themes or they are also called templates, are ready-made website designs. Each page has its layout. Buyers can simply and easily install the purchased offer and fill it with content. People often work with well-known technologies and make developments compatible with the most popular CMS in their development practice.
On TemplateMonster, for example, in the product filter, you find options such as choosing compatibility with certain plugins. There is also a breakdown by such an indicator as CMS.
Consequently, visitors only buy prepared ones for their personal website. Since our builder is popular, most WordPress templates work great with Elementor. It's rare to see analogs, for example, for Gutenberg Editor. This fact favors using the Elementor theme and installing a plugin for it. In this way, you'll have more options for selecting a design for the future site.
---
How To Choose A Template
The selection criteria for each buyer are different. However, there are a couple of general recommendations.
Firstly, you should always watch the Demo. On the page is the potential appearance of the future website. Possible because after uploading new pictures and goods, the impression will change. After all, you are the buyer of the layout. In addition, all customers can edit the page design and move components. As a result, the appearance changes.
Secondly, pay attention to whether there is a responsive design in the characteristics list. This is an adaptation for different screen sizes. The process is automatic, and buyers don't need to do anything extra. This option is important, useful, and needed for the owner of online stores. After all, it's impossible to imagine a modern portal that doesn't sell through mobile phones.
Thirdly, look for the presence of seemingly small but important additions. It can be an installed online consultant, a selection of free fonts, integration with social networks, and much more. Read descriptions of different products, for example, here. Understand what can be on the improvements list and which ones you need. The more options, the higher the price. But in the complex, you are guaranteed to save money.
---
FAQ
1. What is the Elementor theme?
This development helps to change the site's design for a minimum budget quickly. At what the first innovations are visible immediately after installation. Further, it's up to the buyer to decide how much the design will change.
2. How to find an Elementor theme?
Find great options on marketplaces. For example, TemplateMosterner has not only WordPress templates but also other CMS. People may search for a special offer due to their needs by using the filter. Add some points and get a relevant list.
3. Where to choose the Elementor theme?
It's better to select proven sites with many years of experience. This is supported by the fact that you'll find a large number of offers on the site. They are all from TOP developers and moderated by the marketplace managers.
4. Does the paid Elementor theme have support?
Yes, the service is active after purchase. Additionally, it pleases that it's often free and provided for six months. After the expiration date, customers may renew the service on a paid basis.