CS:GO is the favorite shooter of thousands of players from all over the world.
Every year the game developers improve the mechanics and internal economy of the game. Along with CS:GO, the moods of the players are also transforming. The exactingness to the design of skins and the pursuit of valuable items increases every year.
If you are a fan of showing your mood and game goals with the help of skins, then this article from Volodymyr Huda is for you. We will consider opening cases as one of the ways to get a skin. You can also use the Steam ID checker to analyze a player's game activity and inventory.
---
What Are CS:GO Cases?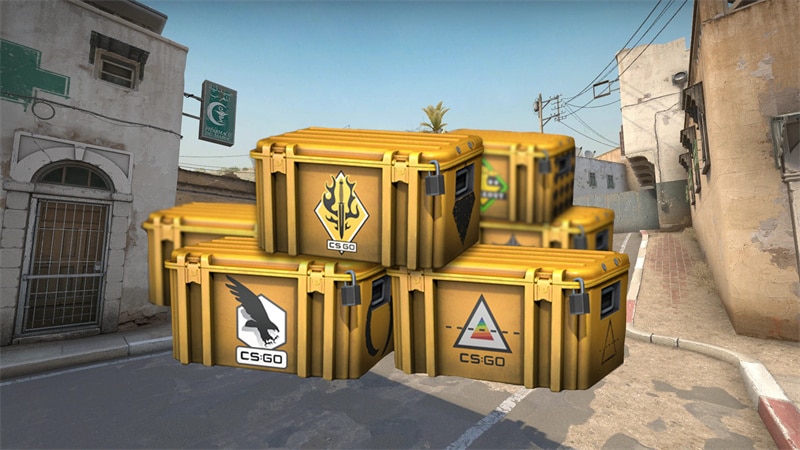 A CS:GO case is a collection of in-game items from which a player can get a random item. Such a virtual set may include dozens of items, including skins for firearms and melee weapons, gloves, stickers, and character skins.
To open most cases in CS:GO, the player needs to additionally purchase a special key. Keys can be purchased on the Steam market or third-party platforms that specialize in selling game elements for the shooter. The key to a particular case allows you to open it and get a random item from the collection.
Getting a particular skin is very difficult to predict. However, each skin has its own drop rate. The player can also take an interest in the statistics on the opening of a particular case on the gaming forums. As a rule, when opening a case, the player receives a fairly common skin with average quality.
All CS:GO weapon skins have varying degrees of rarity and wear. A case usually consists of an equal number of high rarity items (Covert, Classified) and low rarity items (Industrial Grade, Mil-spec). In some cases, you can see items with varying degrees of wear – from attractive Factory New skins to Minimal Wear skins, which have some kind of combat history and look dull and tattered.
---
How to Get CS:GO Cases
Since the beginning of 2023, the average number of CS:GO players in the USA and Europe has been around 700,000-800,000. Obviously, in such a crowd, each player wants to stand out. The easiest way to do this is with skins, which can be obtained through opening cases.
Players can receive a case as a reward while playing on public servers or competitive CS:GO modes. This happens randomly, there is no chance to predict a case or a possible skin.
Another way to get a case is to achieve certain results in the game and complete various tasks, including participation in matches, and achieving certain results in combat and training.
The easiest and fastest way to enjoy opening a CS:GO case is to buy the desired set on the Steam market or another platform that specializes in selling cases from Valve or their own unique collections of items. Opening cases is suitable for players who do not hunt for a certain skin.
Moreover, you should not expect to receive a rare and very valuable skin when opening a case. This process is rather entertaining. However, you can collect less valuable skins and exchange them for the item that will perfectly replenish your inventory.
---
The Most Expensive CS:GO Cases
The collections of skins in CS:GO cases are as amazing as the skins themselves. Each set consists of items that differ in color, style, and mood, which will surely satisfy the needs and desires of every CS:GO player – both a lover of minimalism and a lover of bright designs. Let's look at the most valuable cases, the opening of which will allow you to profitably diversify your inventory.
Bravo Case
This is one of the most interesting cases, the cost of which exceeds the price tag of other CS:GO cases. The Bravo case was released in October 2013 during Operation Bravo. This is a limited-time event, the organizers of which provided players with the opportunity to take part in unique missions and receive unique rewards.
The case includes 15 different items, as well as 65 possible skins for melee weapons. Players have a chance to get skins for a rifle, pistol, and knife, as well as gloves. To open this case, you must additionally purchase a key.
The average cost of a case is $60. Among the most valuable items in the case:
AK-47 | Fire Serpent
P2000 | Ocean foam
P90 | Emerald Dragon
For example, P2000 | Ocean Foam was noticed in the inventory of a pro player Oleksandr "s1mple" Kostyljev from Natus Vincere.
Huntsman Weapon Case
This is also one of the most expensive cases, many players dream of replenishing their inventory with at least one of the items from this collection. There are 15 skins in total in the Huntsman Weapon Case, as well as 13 possible skins for melee weapons. The cost of the case, which was released in November 2013, is an average of $10. After purchasing a special key to open the case, the player has a chance to get one of the best skins from the Huntsman Weapon Case:
AK-47 | Vulcan
M4A1-S | Atomic Alloy
SCAR-20 | Cyrex
Spectrum Case
Spectrum Case is a collection of 17 skins with the ability to get one of 30 skins of knives of different designs and purposes. The release of this case took place in March 2017. The cost of Spectrum Case is on average $2-3. Players in particular can replenish their inventory with one of the best skins in this case:
AK-47 | bloodsport
USP-S | Neo Noir
M4A1-S | Decimator
---
Are They Really Worth the Investment?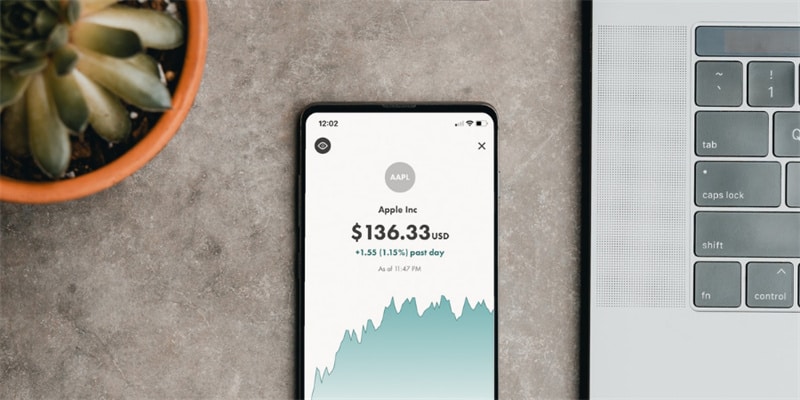 Many players seek to replenish their collection with a valuable and rare skin, as such items indicate a certain status in the gaming environment. However, the outcome of a discovery is always unpredictable. The probability of getting an unusual item worth several thousand dollars is very small. Even if you open the same case 100 times, there is no guarantee of a unique skin drop, there is only the risk of spending too much money.
If you are aiming to become the owner of a certain skin, it is best to pay attention to the exchange and purchase of skins. Skin unlocking is fun to try in order to expand your inventory with skins of different styles.
---
Wrapping It Up 
There are several factors to consider before investing in valuable CS:GO in-game items. First of all, it is worth considering the financial possibilities. In order to invest wisely in skins, you should also regularly study the market and make quick decisions.
It is recommended that you do your own research and consult with a financial advisor before making your final decision. Whether you are in Montreal (Canada) or Chicago (Illinois, USA), you can use Profilerr's steam id checker at any time of the day to learn more about CS:GO players, in particular about technologies, settings, and skins that they use.