Like most top tier social platforms, Snapchat has got lots of cool features. Some of the standout features that makes this platform so popular include sending of snaps, BitMoji stickers, video chats, groups, and many more. In this post, we will teach you how to remove someone from a Snapchat group. Read on for the details.
Did you know that Snapchat groups have a membership limit of 32? And that's not all. In those groups, anyone can alter the name and even add members at will. Yes, it's that lawless. How about removing someone from a group? Is it easy to do, and can anyone do it, or that's the preserve of some group members? Well, Snapchat doesn't provide a straightforward way to remove anyone from a group.
That notwithstanding, there are some workarounds. Below we will discuss some of the options that you may consider when it comes to removing someone from a Snapchat group. Before that, however, let's familiarize ourselves with how to create a group chat on Snapchat.
---
Can a group member be removed from Snapchat?
As we mentioned earlier, Snapchat doesn't offer a direct way of removing someone from a group. And that is applied across all the platforms; iOS, Android, or website. However, people have found some ingenious ways of fixing this problem.
Below, we have rounded up some options that you may want to consider when it comes to removing someone from a Snapchat group:
---
1: Let the group expire
All Snapchat groups are sure to expire automatically within 24 hours if no new messages are sent within that time interval. After the group has vanished, you can create a new one with all the other members except the one who was causing trouble. For this to work, you must agree not to send any new messages to the group for the next 24 hours.
2: Create a new group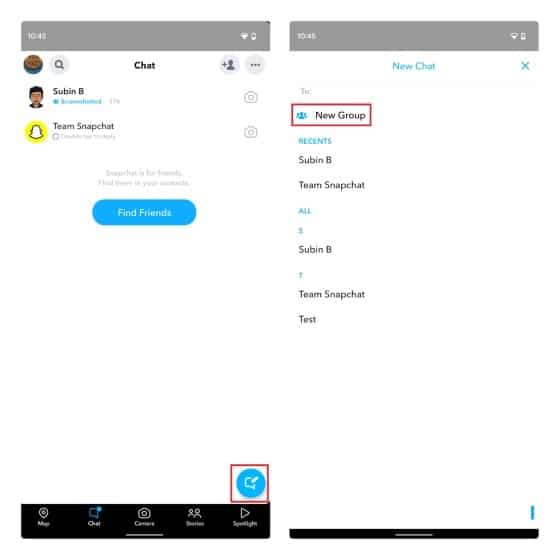 Depending on your rapport with the other group members, you can all agree to create a new group without the fellow you wanted out of the group. This option would be the best, especially if you had an urgent matter to share with the other group members. All the interested members can then choose to exit the old group, which with then vanish in the next 24 hours.
3: Request the person to leave the group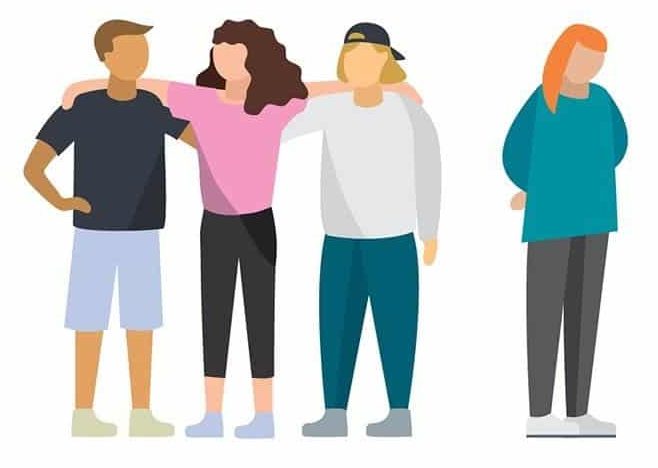 You can politely ask the person in question to leave the group. Let them know that their exit is in the best interest of the rest of the members. Once they leave, their snaps and chats will equally disappear hence maintaining tranquility in the group.
---
4: Personally leave the group
If you aren't comfortable asking the member to leave the group, you had better leave the group. That way, you are sure not to offend the other member whom you wanted out of the group. Besides, you can still talk to your buddies in that group individually, so leaving the group shouldn't be a big deal anyway. Here are some easy steps to help you leave the toxic group:
Step 1: Launch the Snapchat mobile app on your iPhone or Android device
Step 2: Tap on the chat bubble left of the chat screen and navigate to the friends' screen.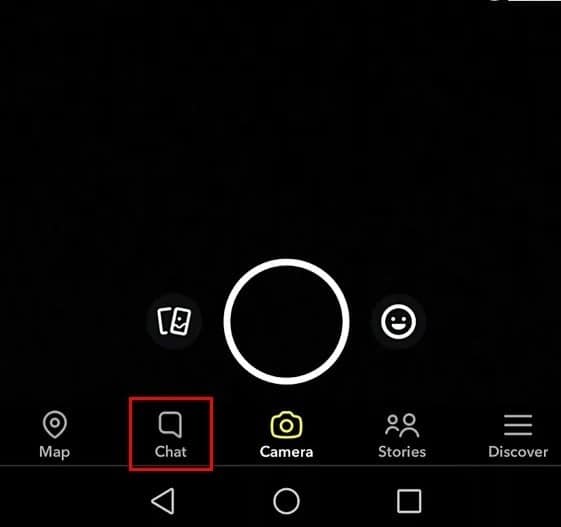 Step 3: Tap to open the Group you wish to leave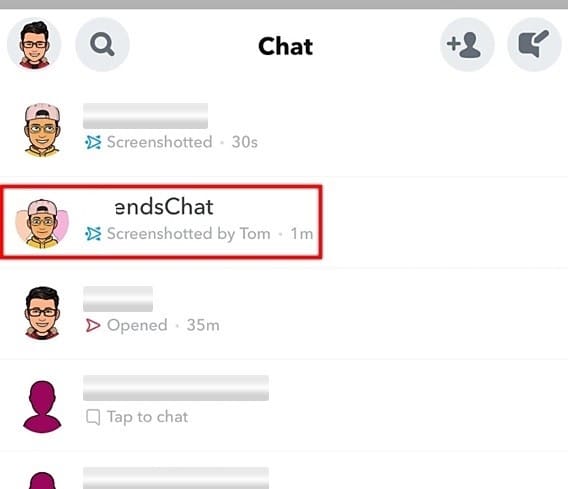 Step 4: On the top right corner of your screen, tap on the Three dots (ellipsis) icon to open a new menu.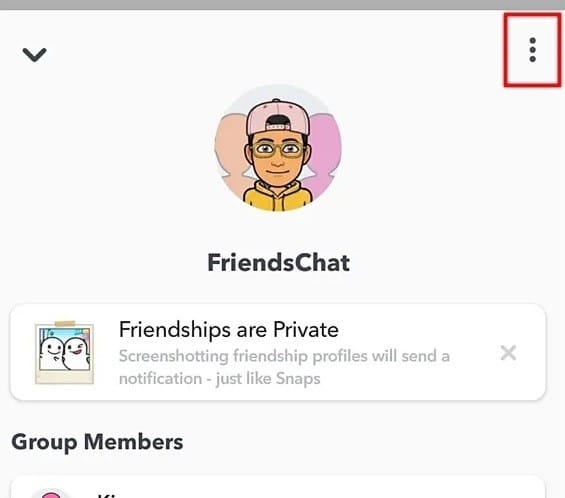 Step 5: Scroll until you locate the "Leave Group" button. Once you tap on this, a popup screen will appear, asking you to confirm that you want to leave the group. Confirm your action by taping accordingly.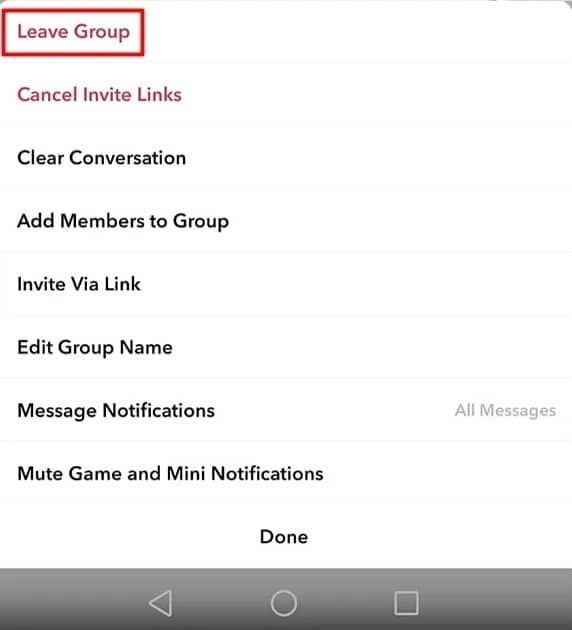 After that, you will be removed from the group and your snaps. You will no longer be able to interact with the member you wished to remove from the group, thus giving you peace of mind.
---
5: Block the user
One last option that can help you remove someone from a Snapchat group is to block them from your friend list. Here is how to get that done in a few easy steps:
Step 1: Go to your recent chats and locate the user you would love to block.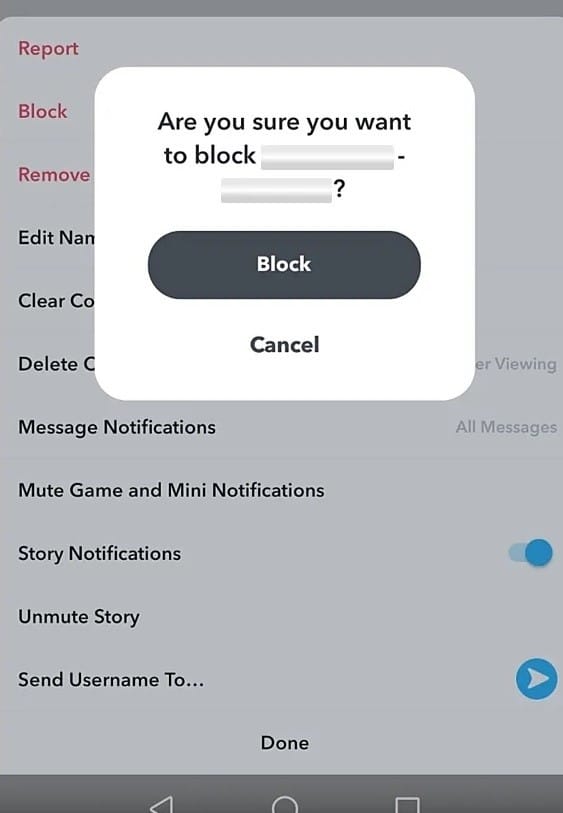 Step 2: Once you have found the person, go ahead and long press on their name, and from the menu that appears, select "Remove Friend".
Just like that, the person will no longer be on your friend list. Similarly, they will be removed from your group, and neither you nor the user will be able to contact you.
---
Making Group Chats on Snapchat
Snapchat groups offer a convenient way of chatting with many people together simultaneously. You won't have to worry about sending individual snaps to each individual about the same topic. That being said, below is a breakdown of the steps to follow while creating a Snapchat group:
Step 1: Launch the Snapchat app and then locate and tap on the New Chat icon to access a friend's profile.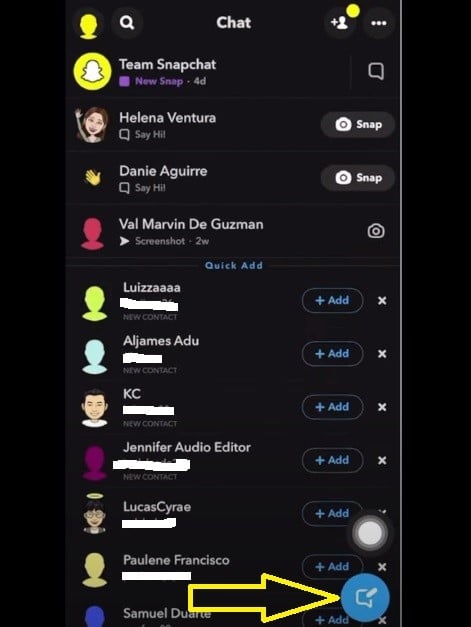 Step 2: Tap the new chat button and locate and long-press the "New Group Chat" icon.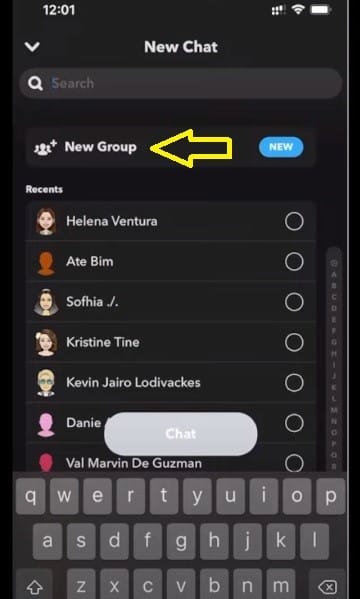 Step 3: Once you have created the group, you can use the search bar to look for new members to add to your new group. You can also use the Quick Add feature to find new people to add to the group.
Step 4: Once all is set and ready, you can initiate conversations in the new group by sending a video or text message to the members. In addition, you can also make some minor as well as major tweaks to the group via the settings menu. For instance, you can change the name or logo of the group.
---
Conclusion
Even though there's no straightforward method nor an in-built feature that allows for removing someone from a Snapchat group, you can use any of the above-mentioned methods to get the job done. You no longer need to put up with a troublemaker in any Snapchat group, ever!